Charities we support
At East Haddon CE Primary School, we are pleased to work with a number of charities each year.
Northampton Hope Centre

Last year we were pleased to welcome a representative from the Hope Centre into school to share with us the work they do with people in need of help and support in our area. Hope provides 'access to high quality, healthy food' through their day centre and food club, which is 'offered in a positive, fair and dignified manner to people in need'.
This year we are once again pleased to support the Hope Centre as part of our Harvest collection. If you would like to make a donation please choose items from the list below. Many thanks!
Read more about their work on their website: http://northamptonhopecentre.org.uk/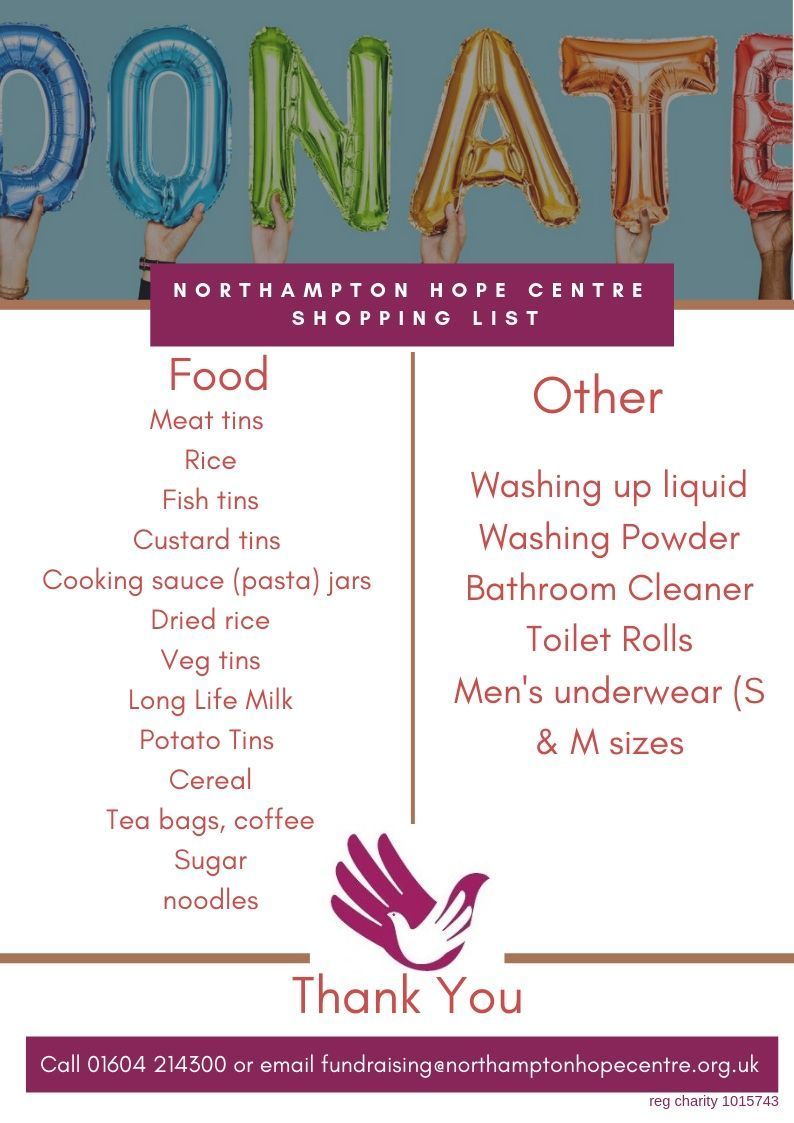 MacMillan Cancer Support
Our annual MacMillan Coffee Morning at East Haddon Village Hall, organised by the Friends of the School, did very well this year, raising a much needed £595.70 for MacMillan Cancer Support, helping them to support people living with cancer, from diagnosis through to treatment and beyond. Find out more from their website: https://www.macmillan.org.uk/
BBC Children in Need
We are pleased to support the Children in Need appeal each year, often by asking the children to wear their spottiest or most colourful clothes in return for a suggested donation amount. The last appeal raised approximately £97. Check out their fundraising page: https://bbcchildreninneed.co.uk/fundraisinghub
British Legion Poppy Appeal