Gallery
South Northants and Daventry Cross Country
On Wednesday 24th November, we took most of years 4, 5 and 6 over to Daventry Sports Park for the annual South Northants and Daventry Cross-Country. All of the children were fantastic and, as always, really encouraged each other to the end of every race. They all performed fantastically well and came in very tired at the end of their races, showing that they had pushed themselves.
We had lots of excellent results but a special mention must go to Toby C for coming first in the year 4 boys race, Edward S and Florence L, who both finished third in their respective races (year 6 boys and year 6 girls). Everyone who took part will hopefully have come home feeling really proud of themselves and be keen to continue to take part, especially those who have never competed in a long distance race before.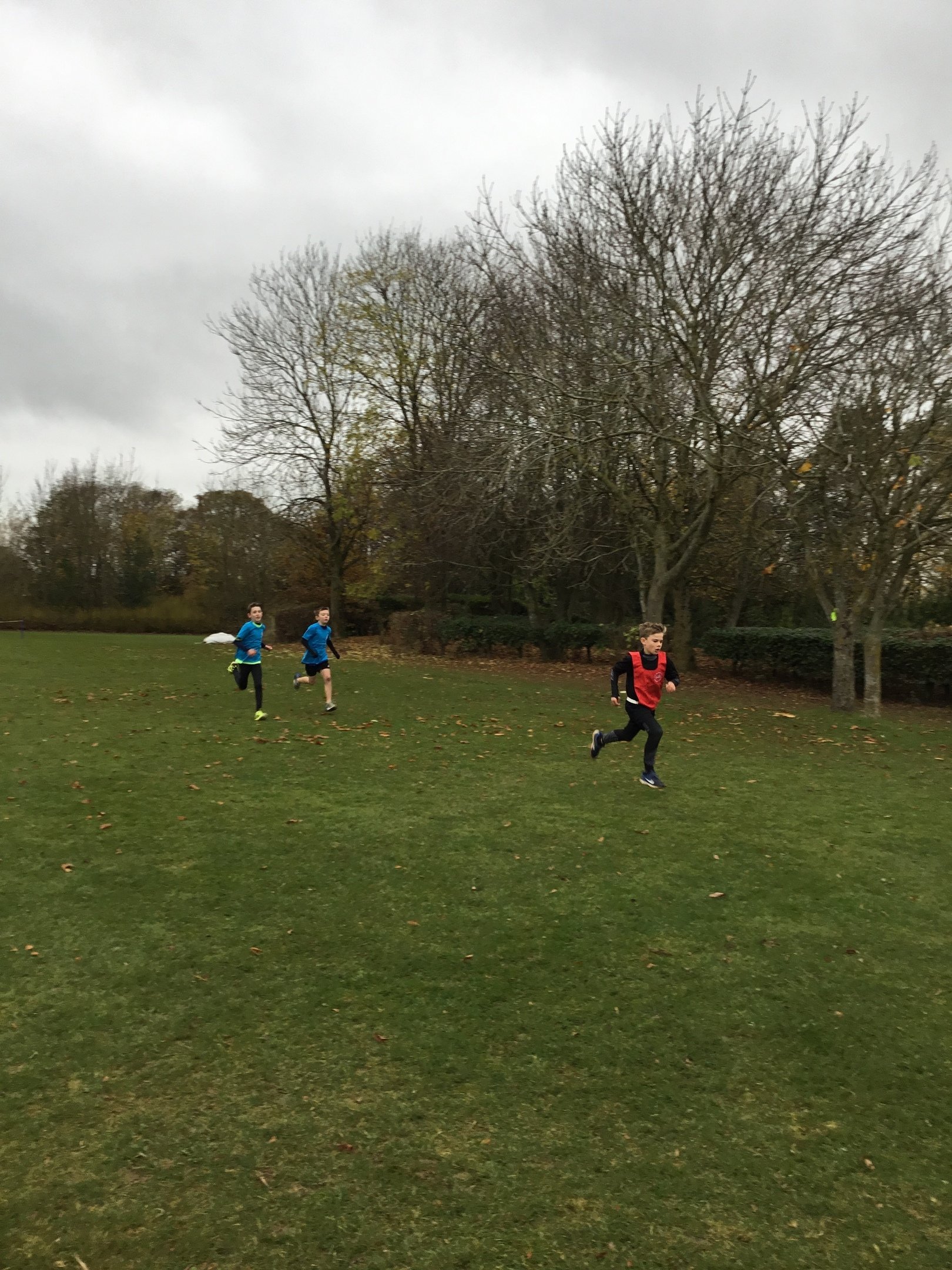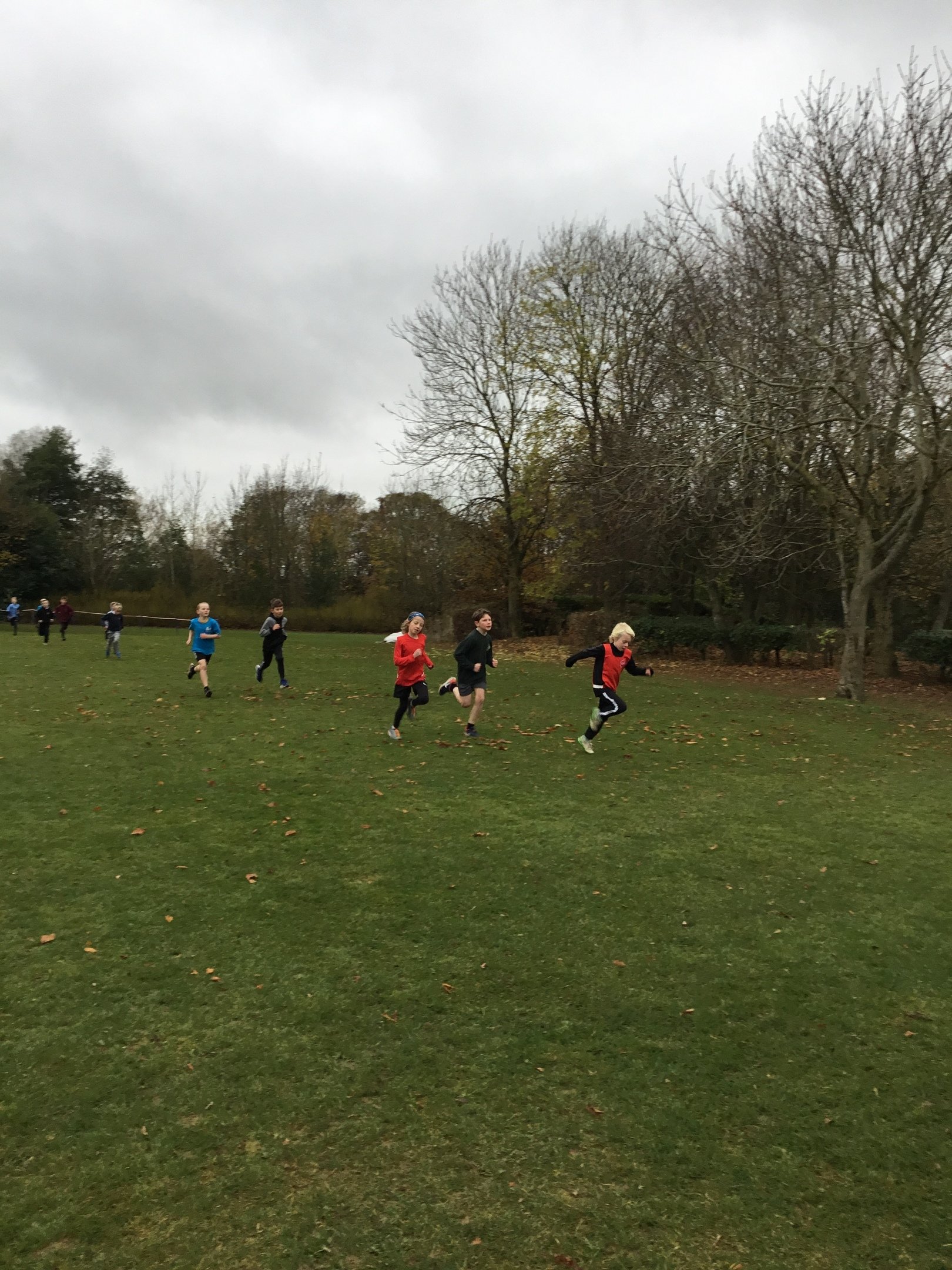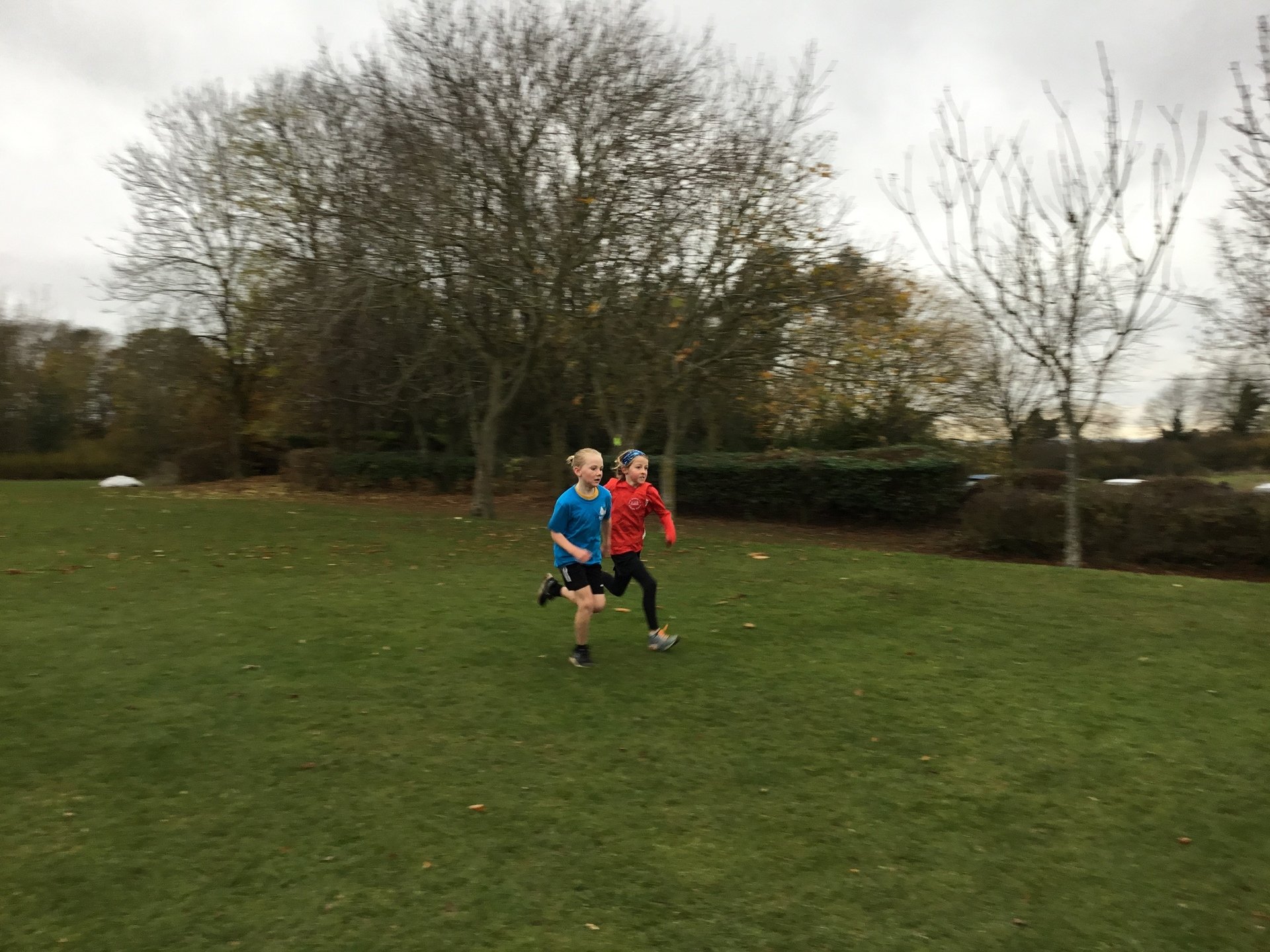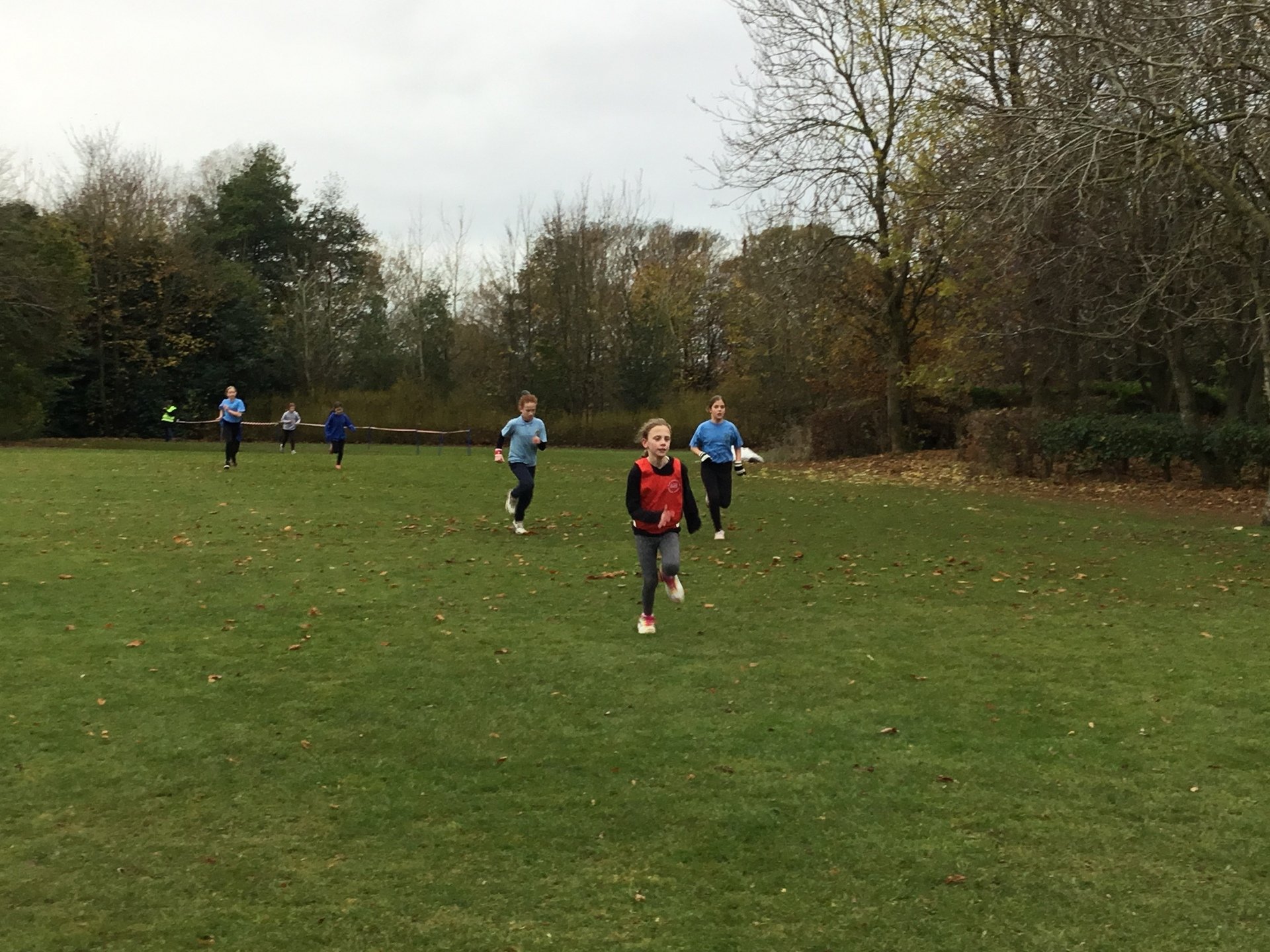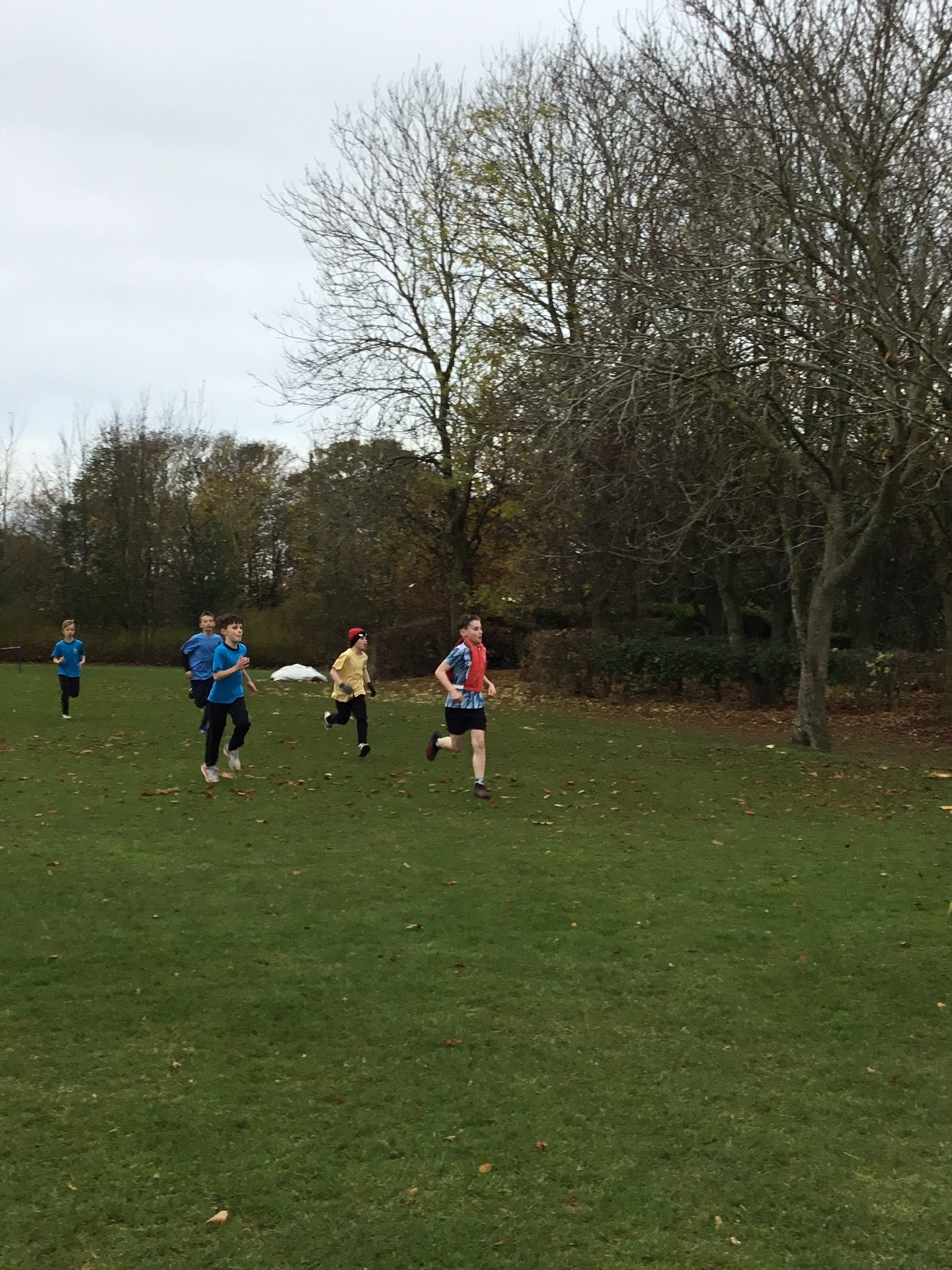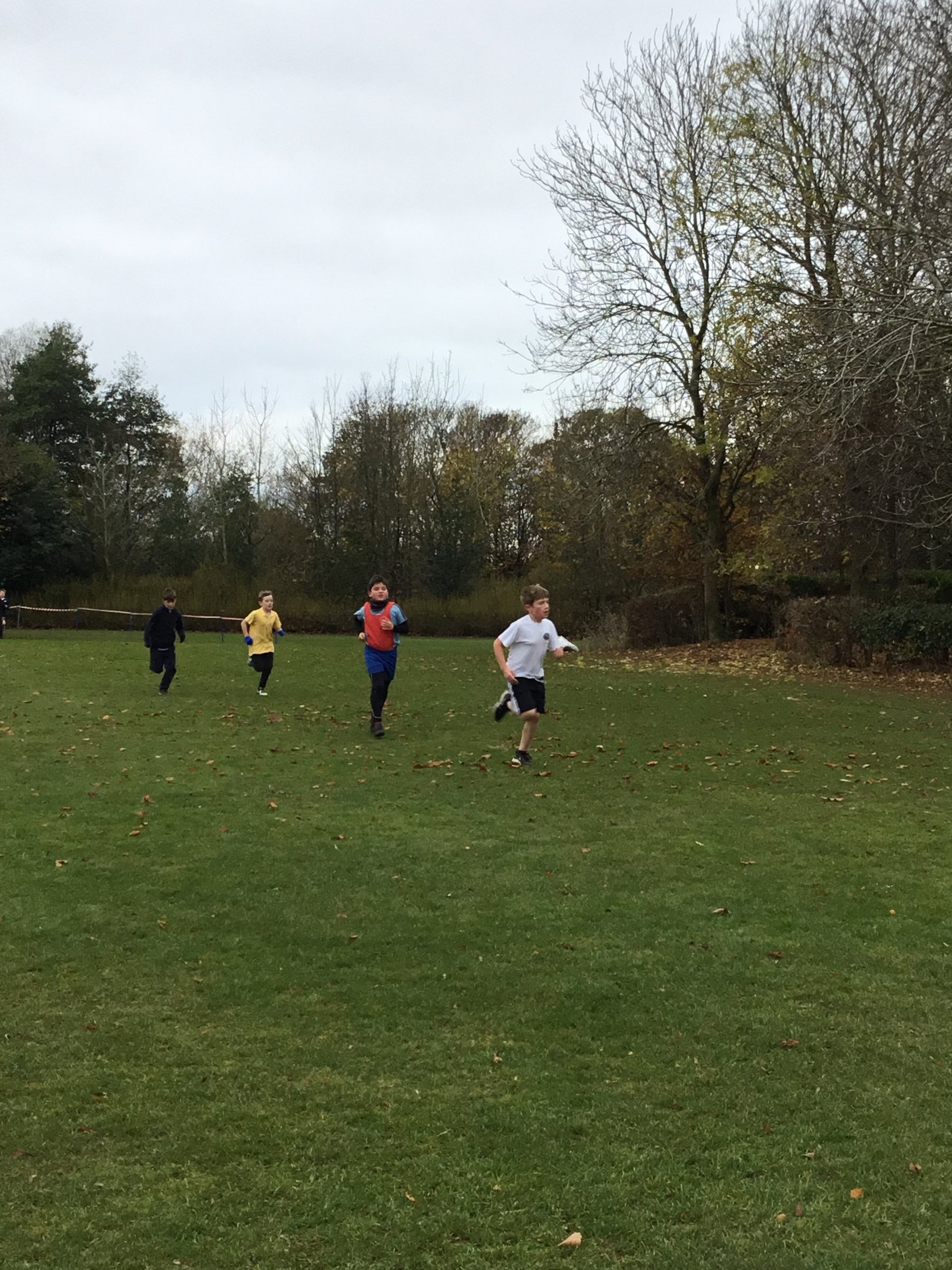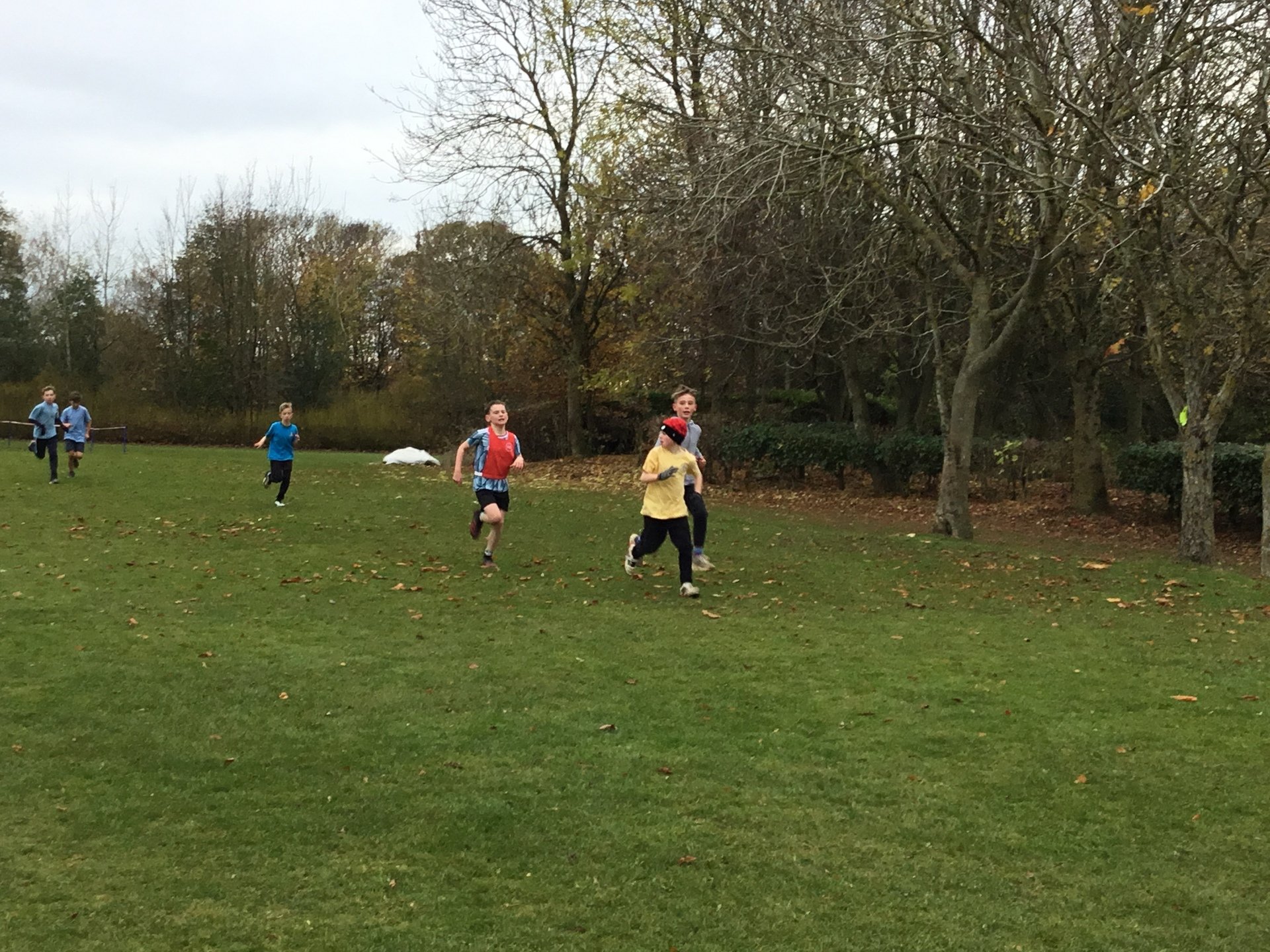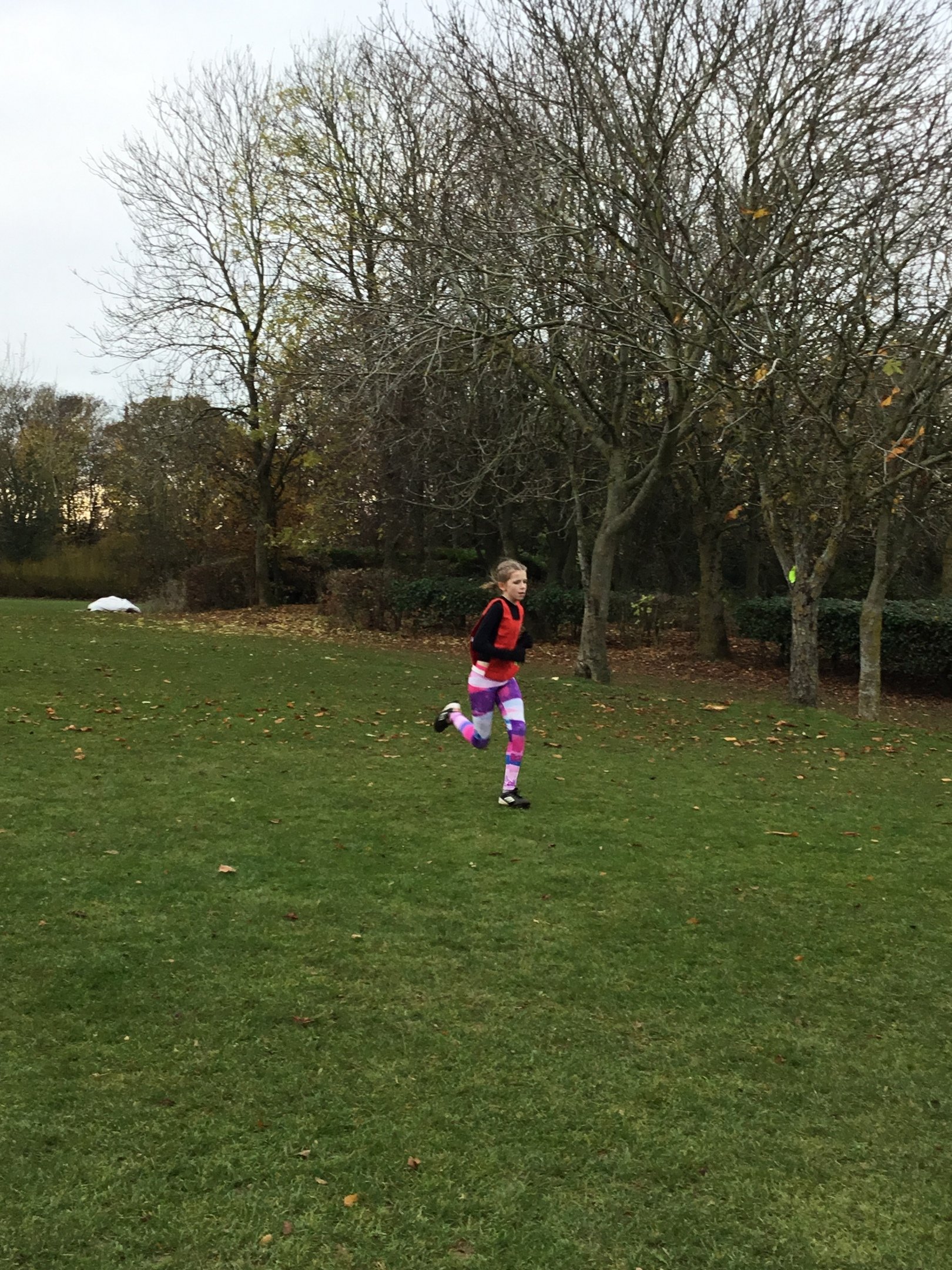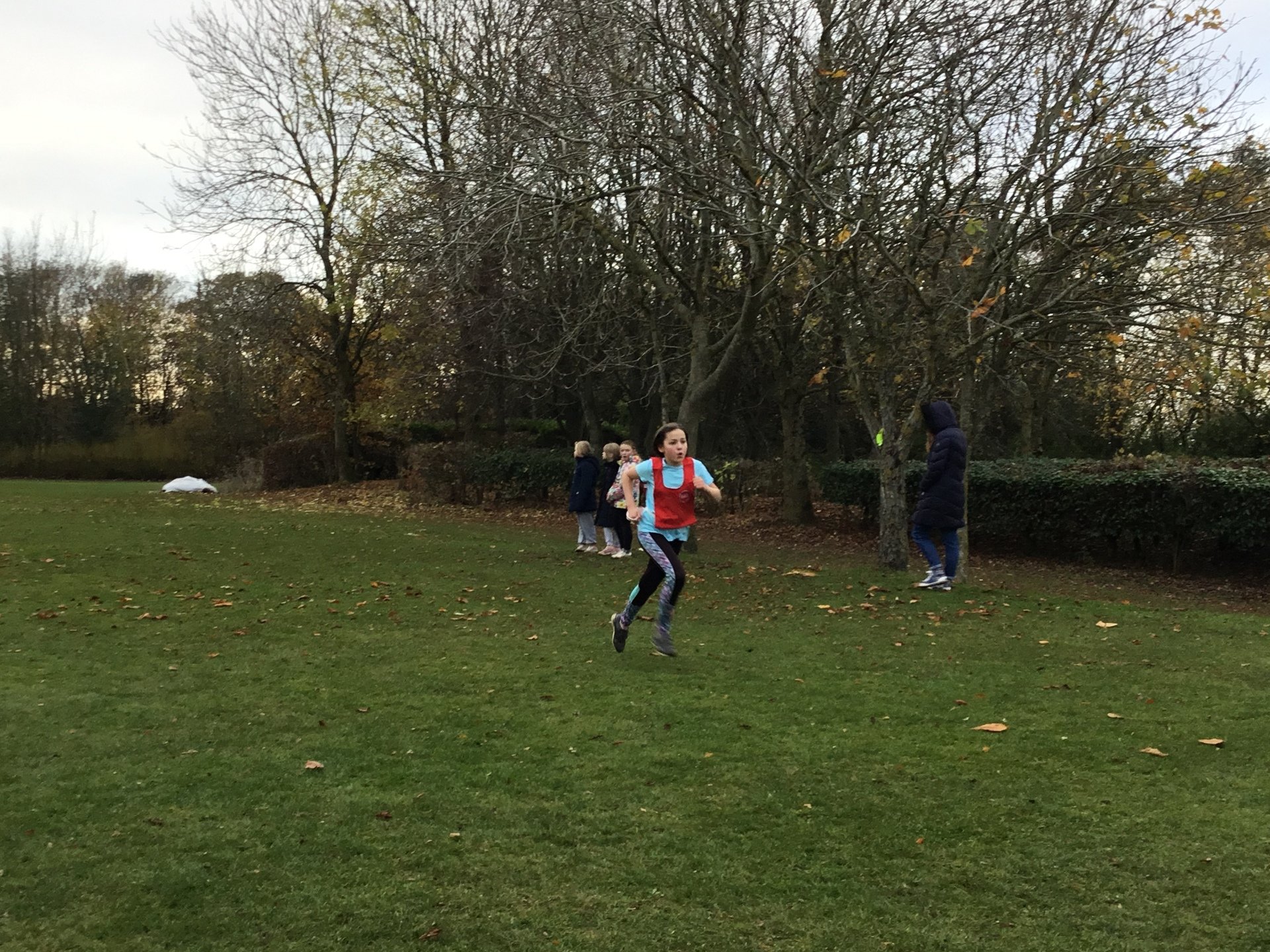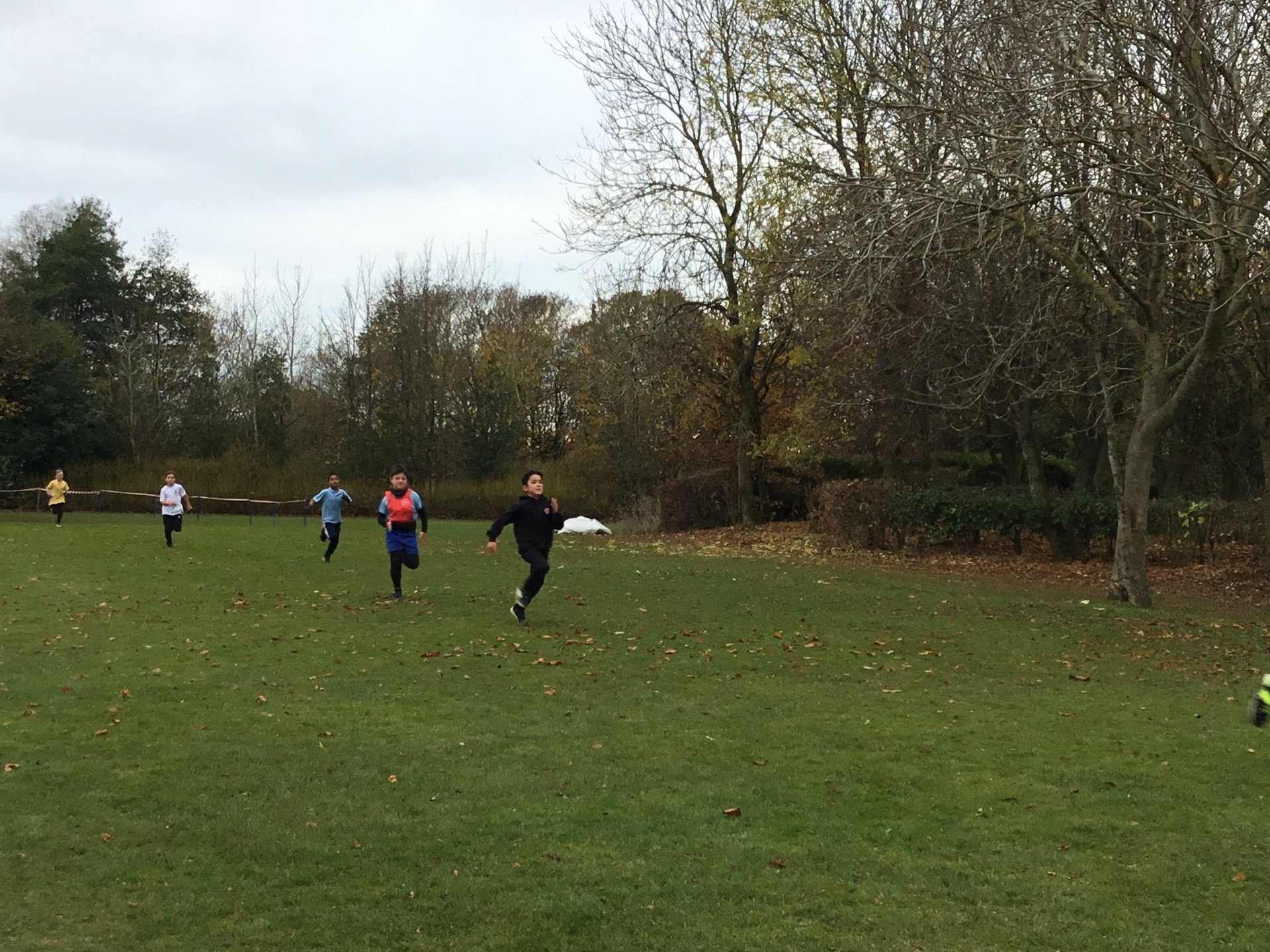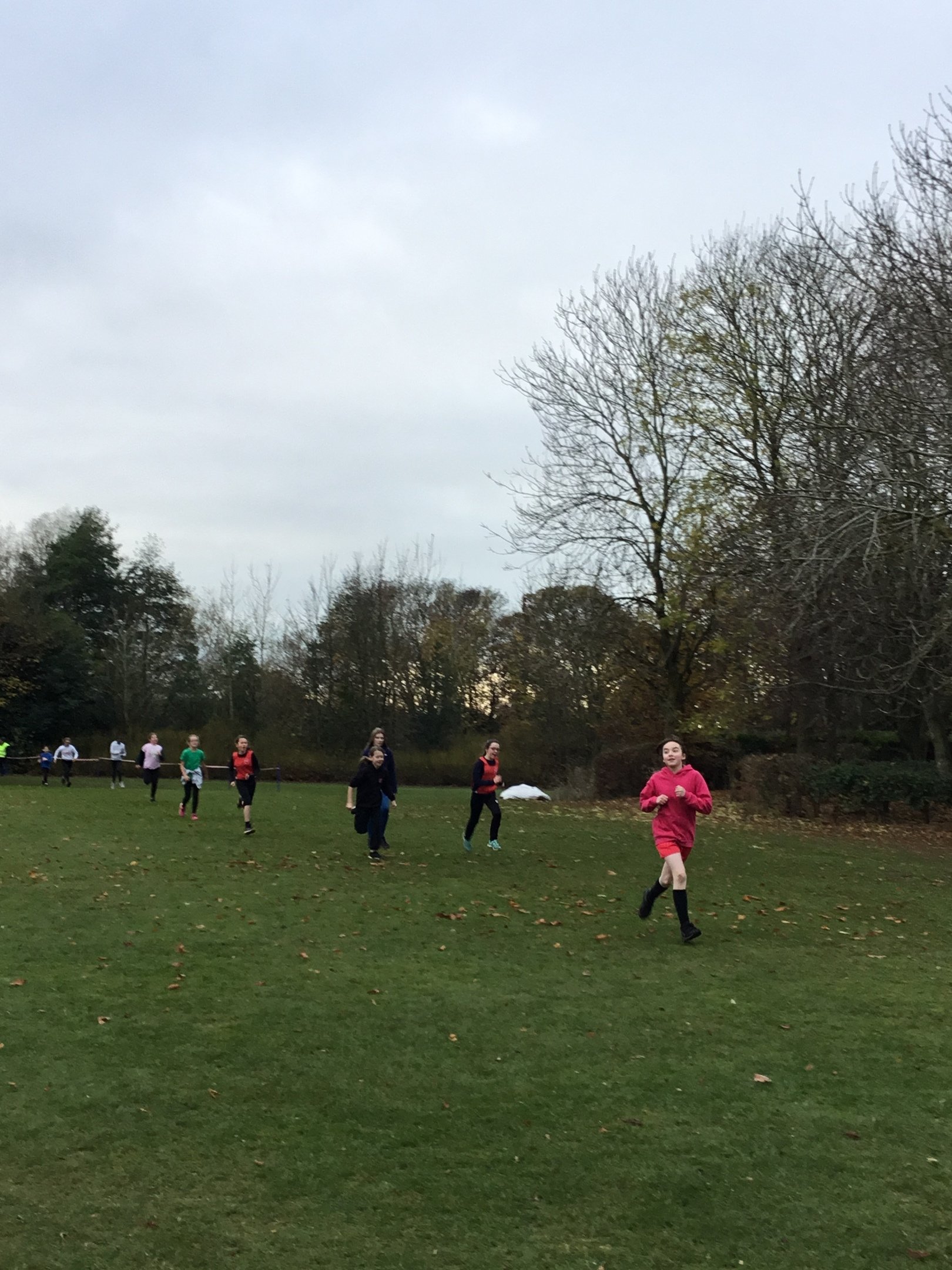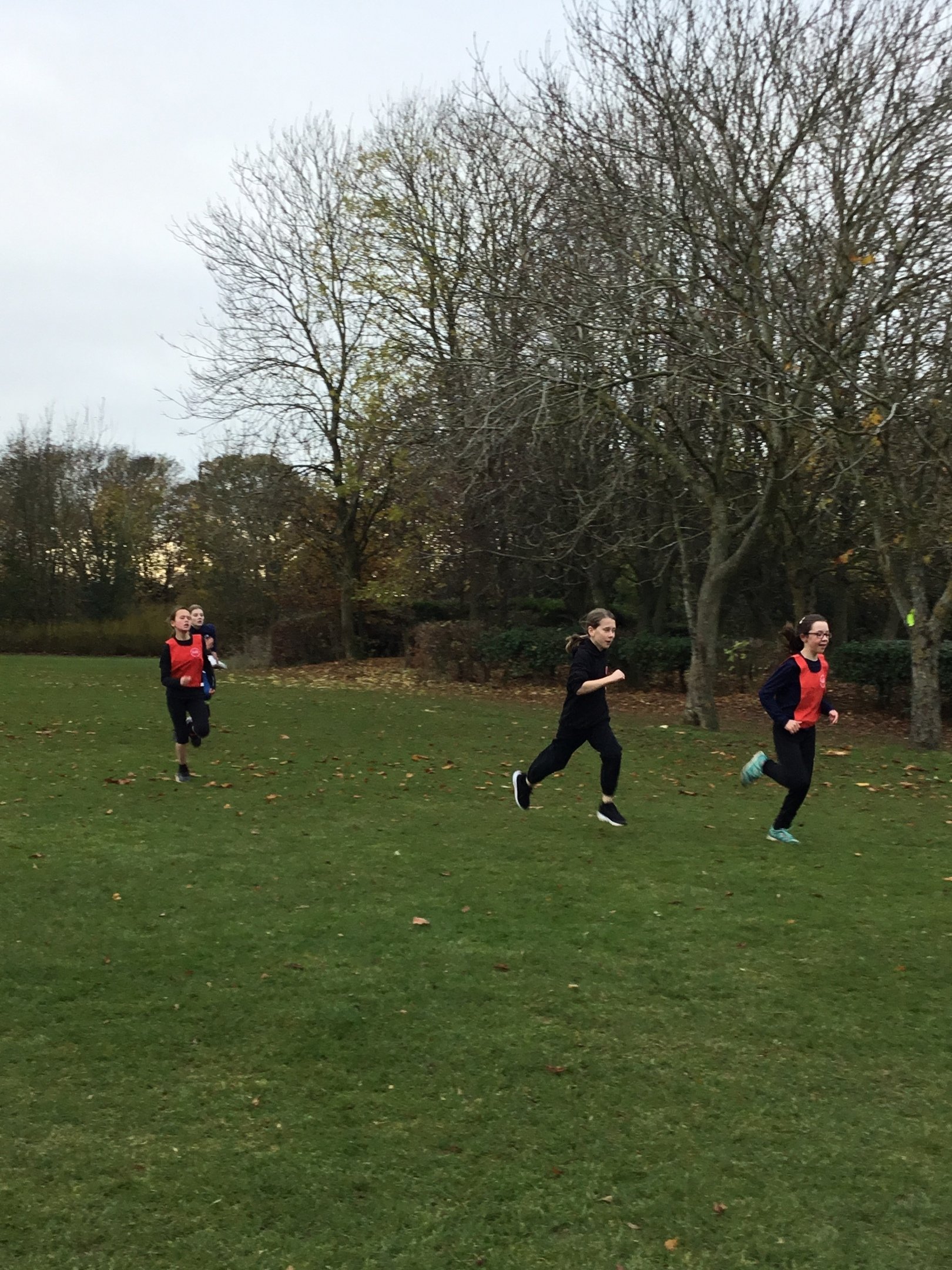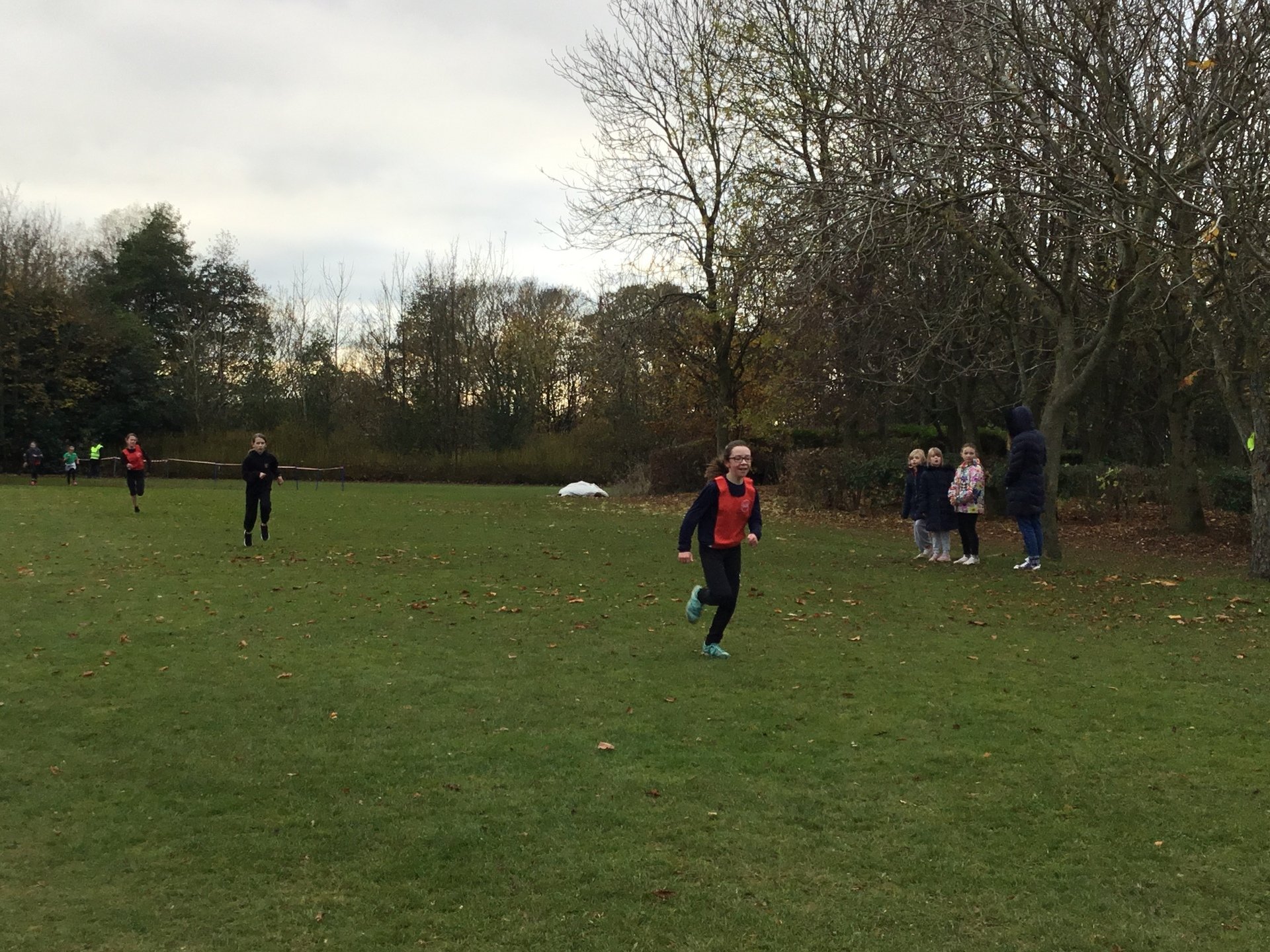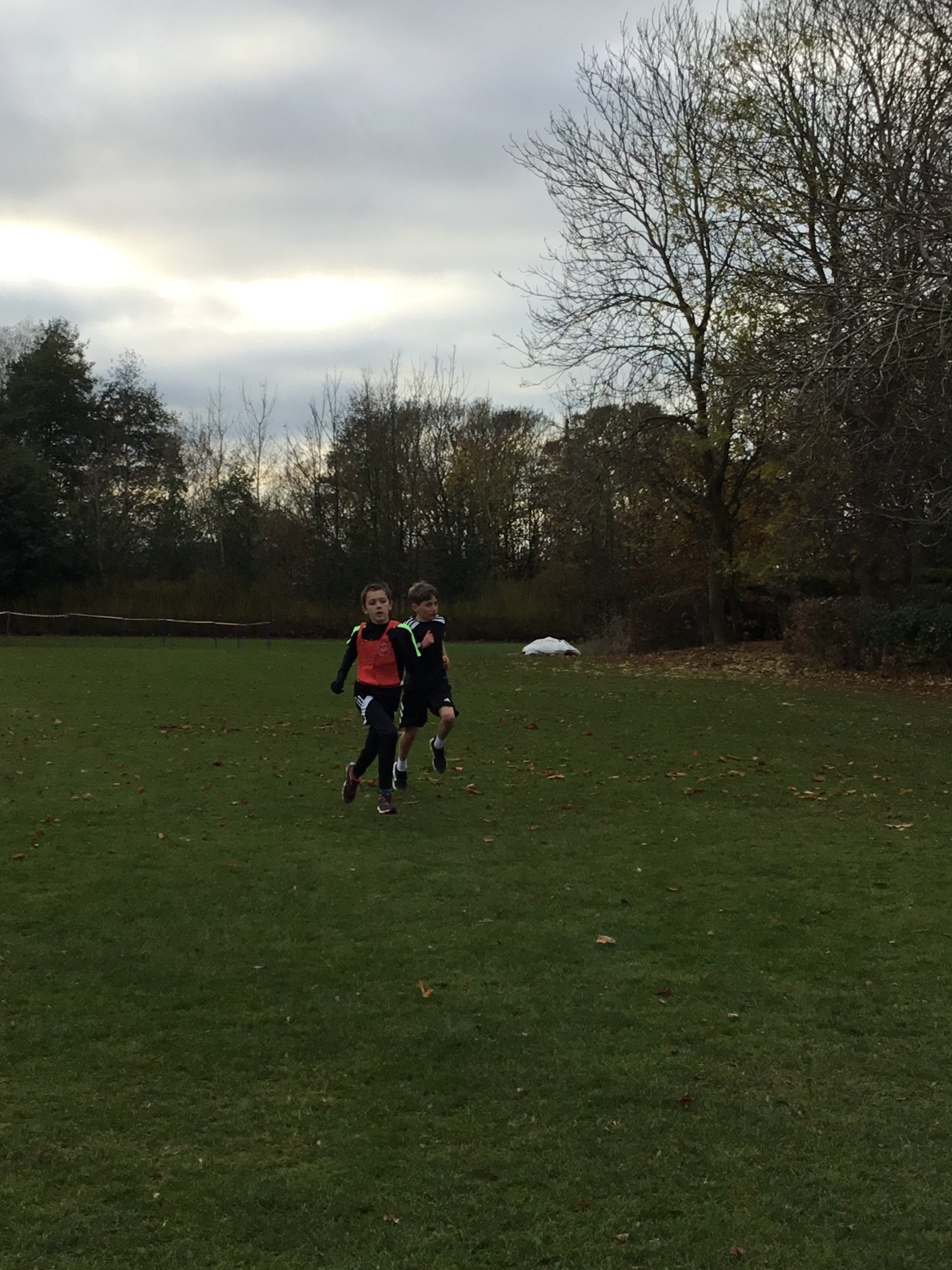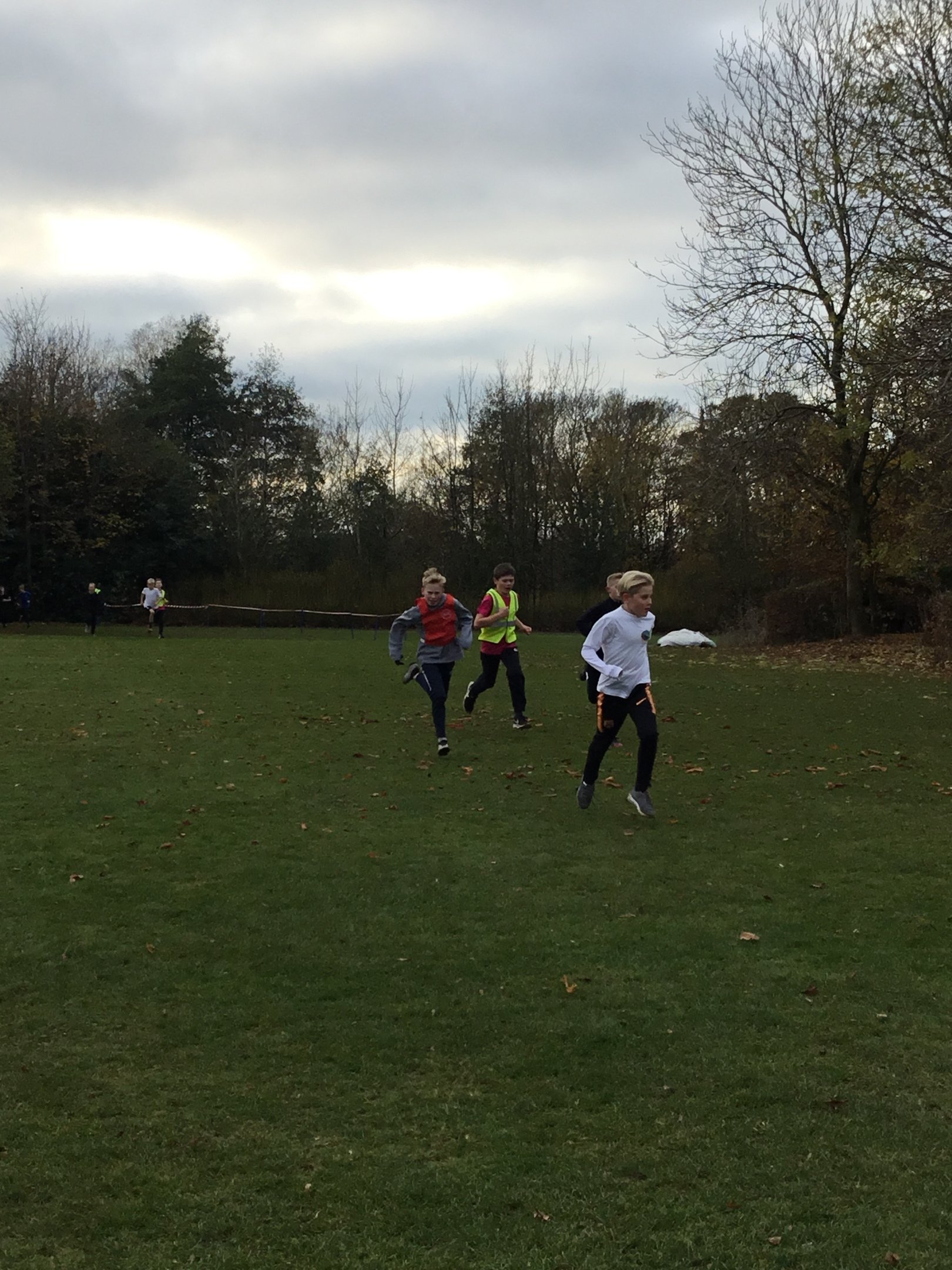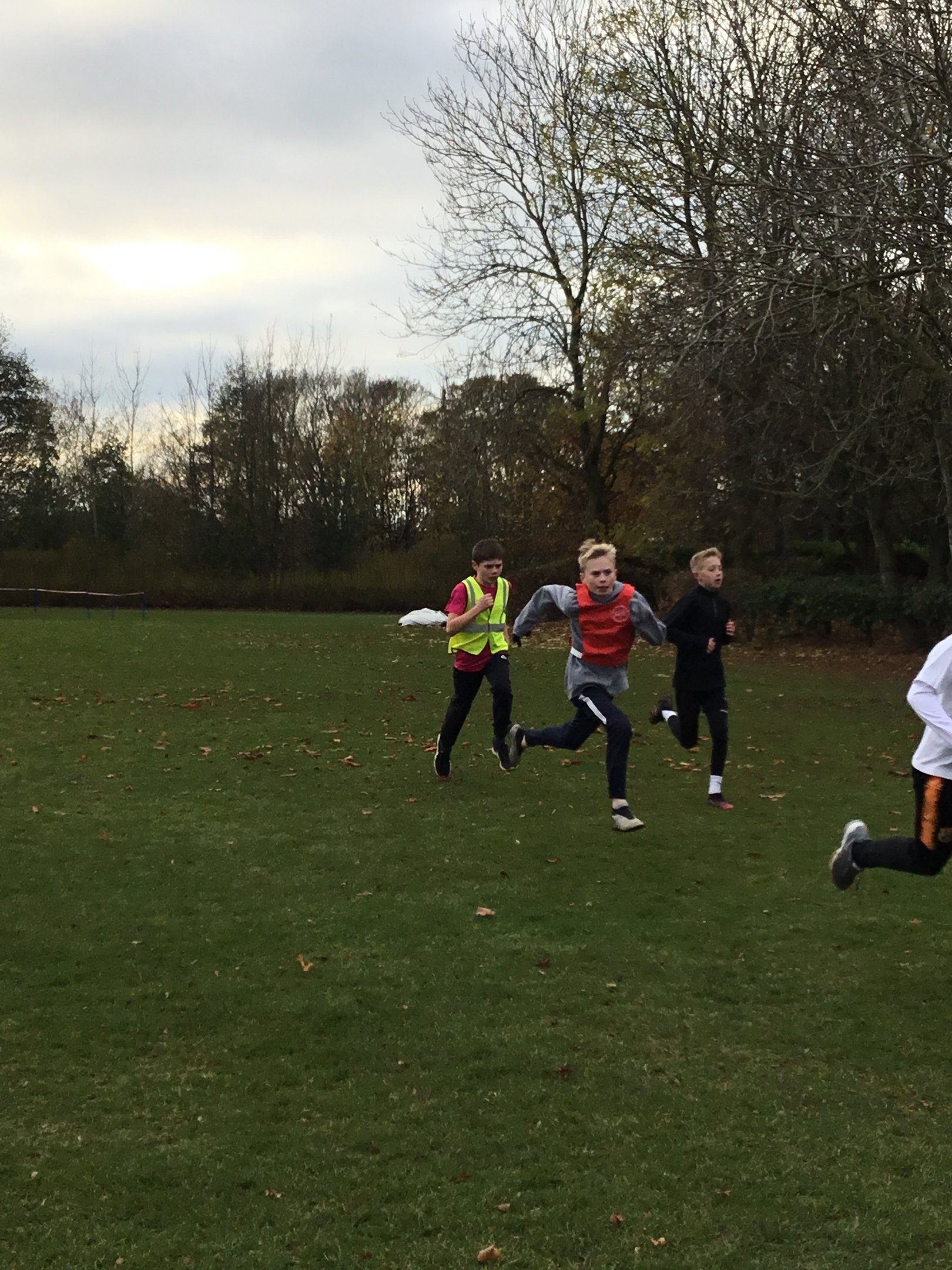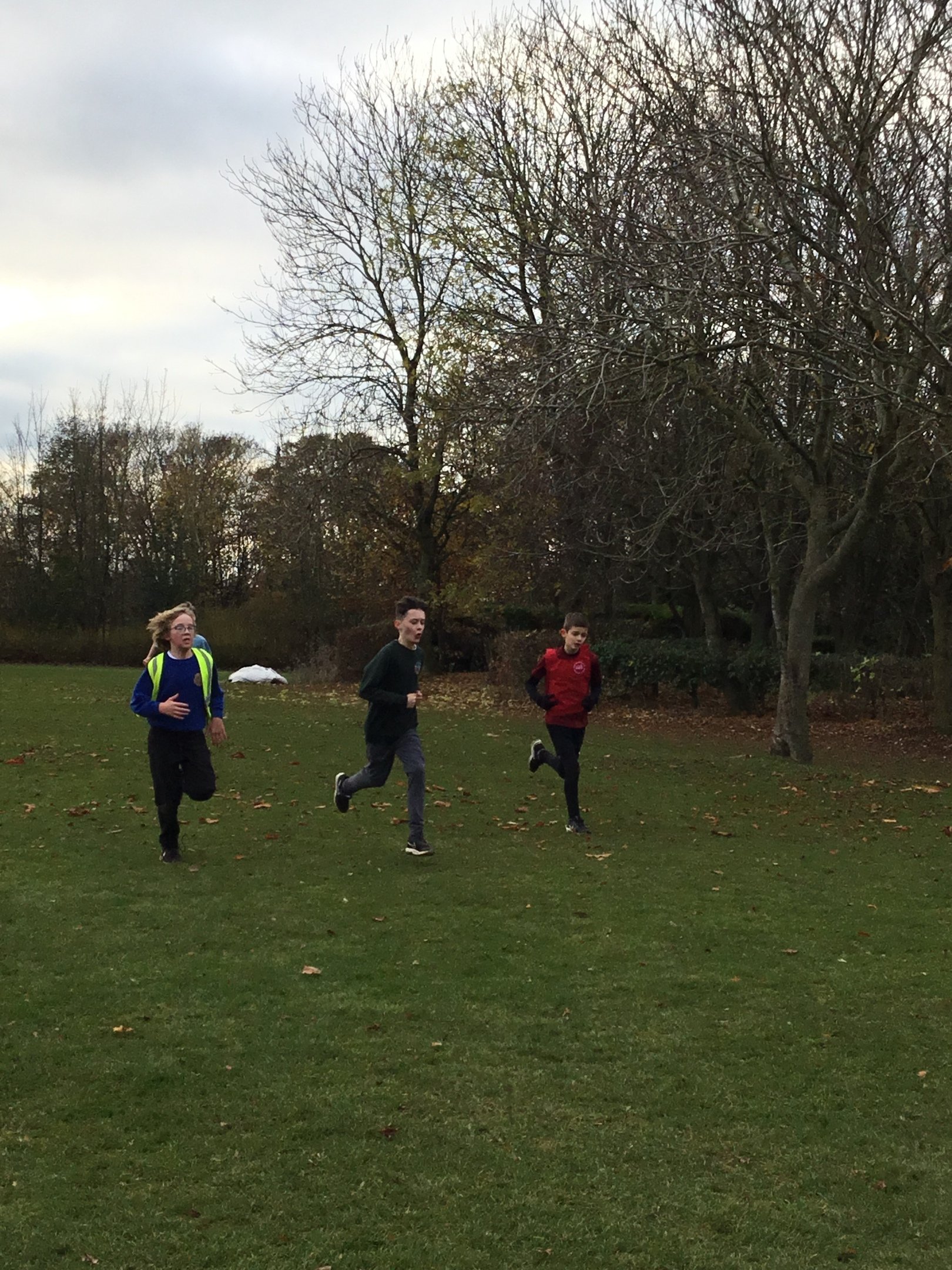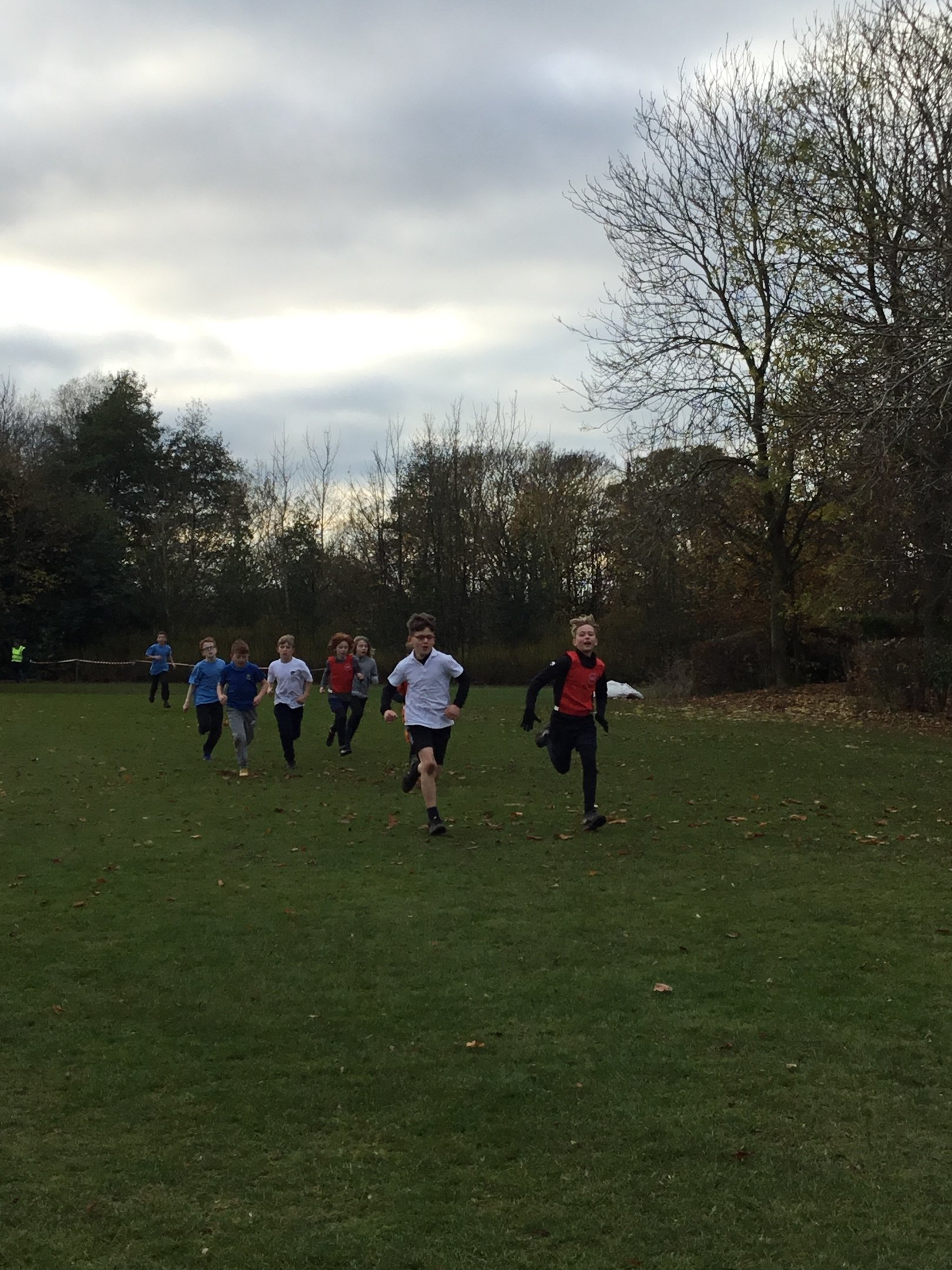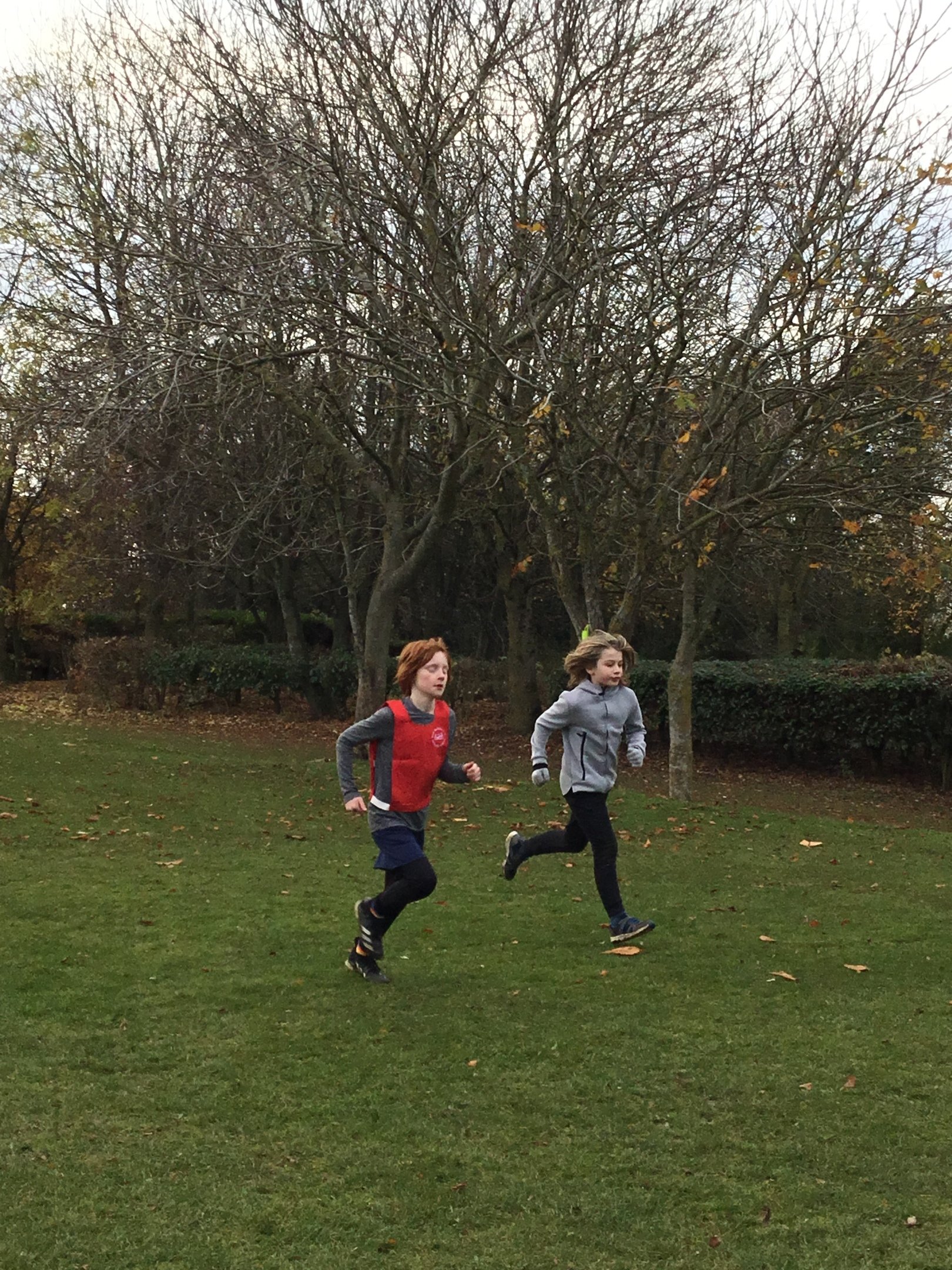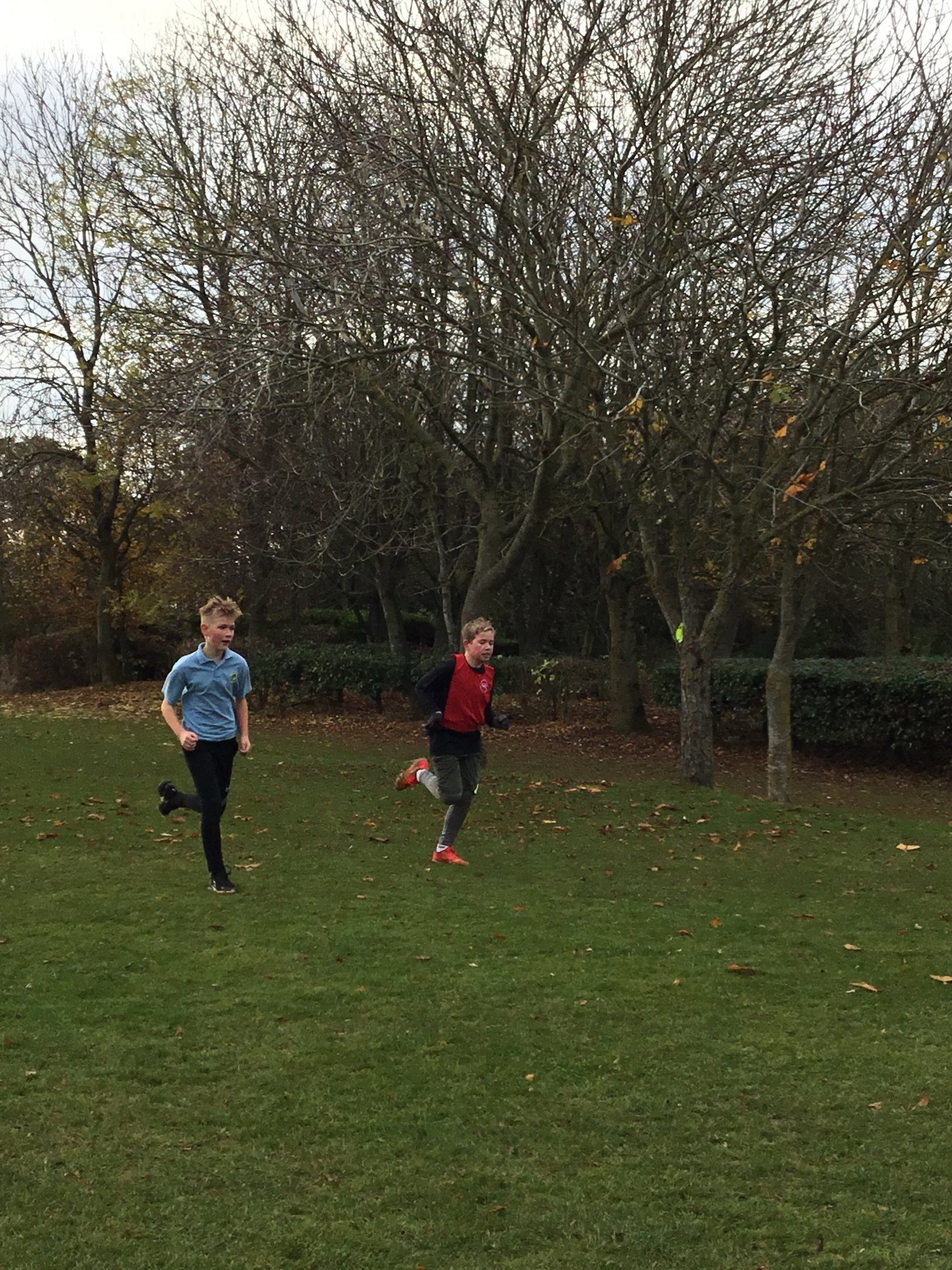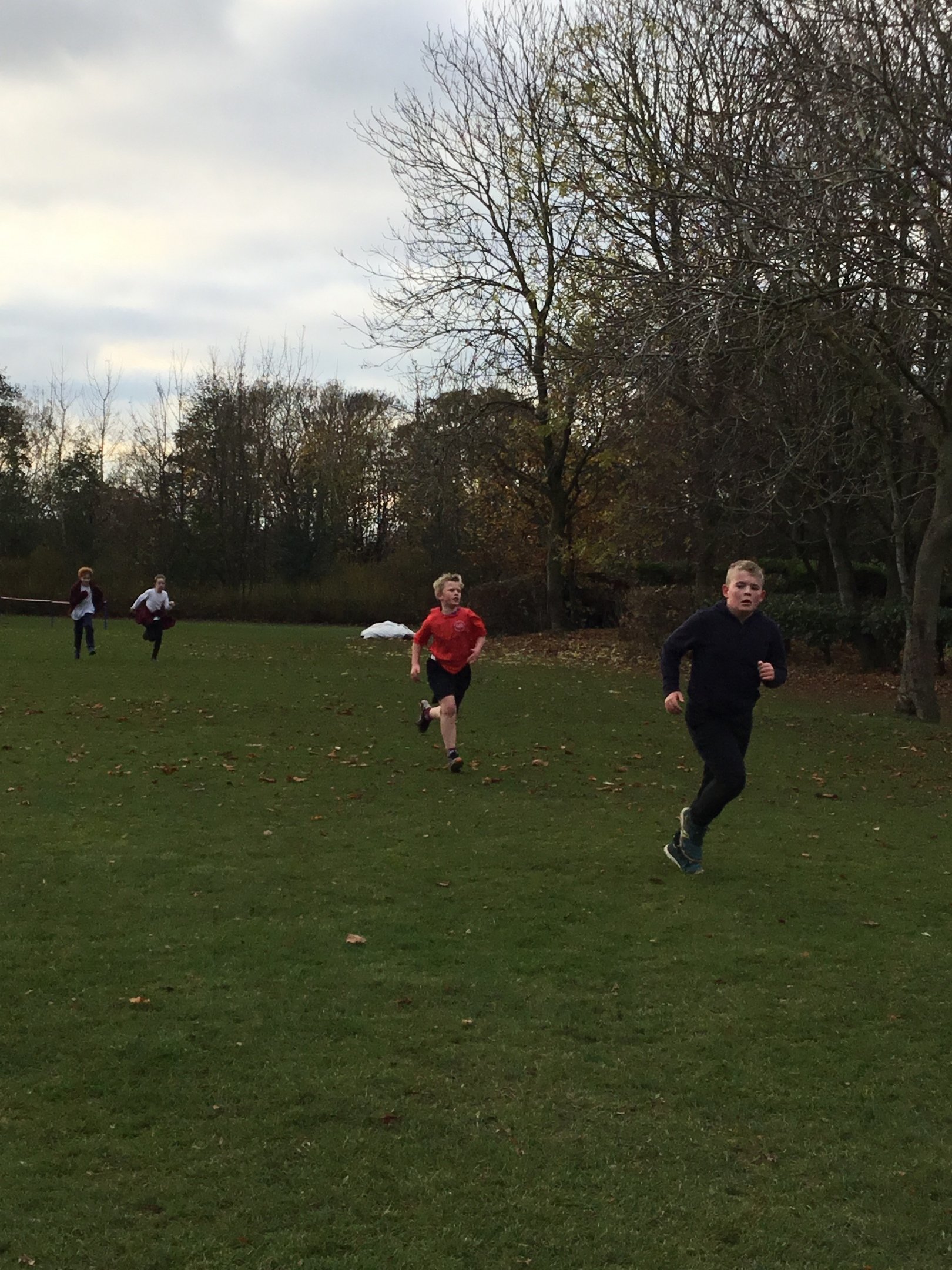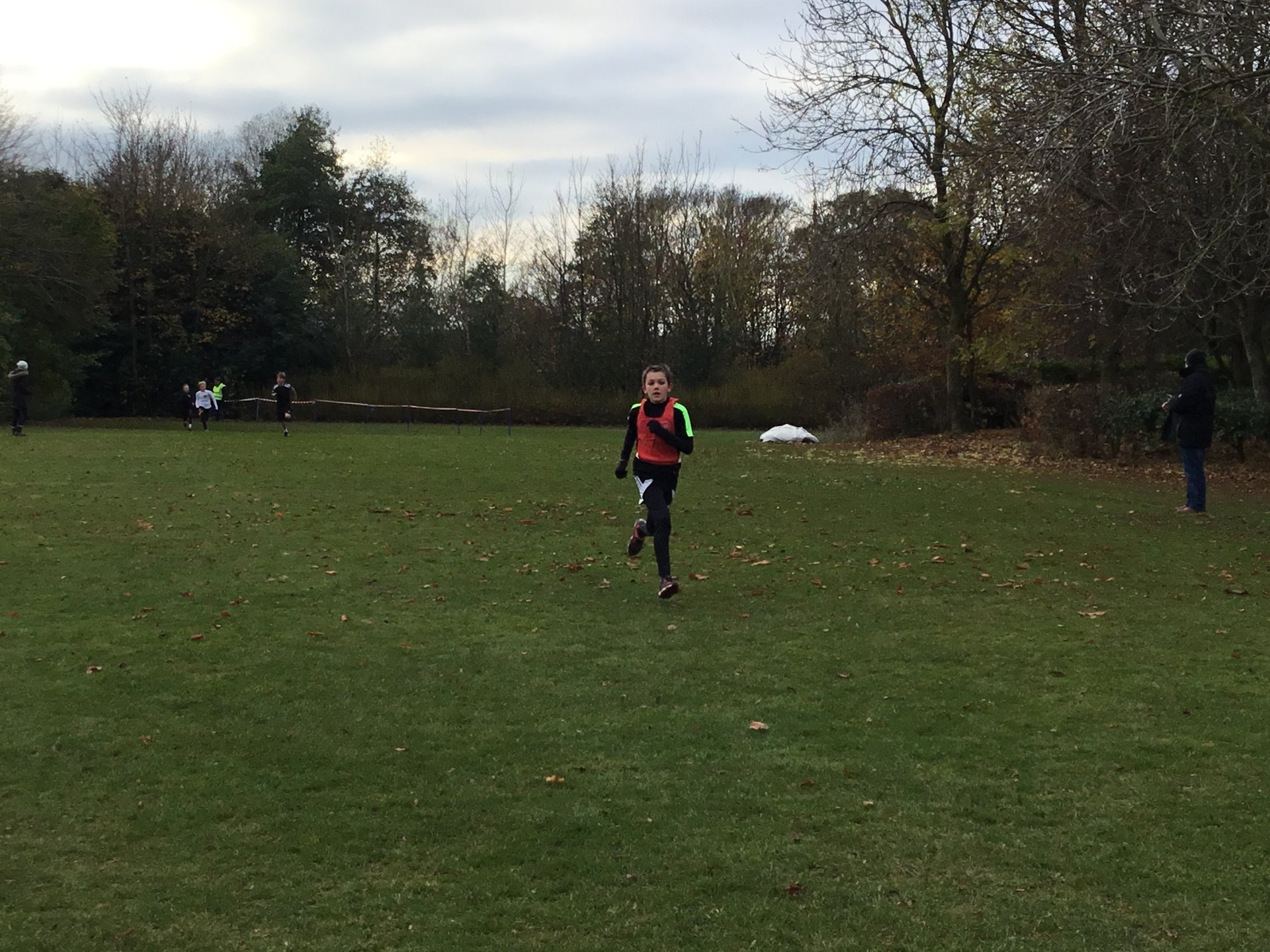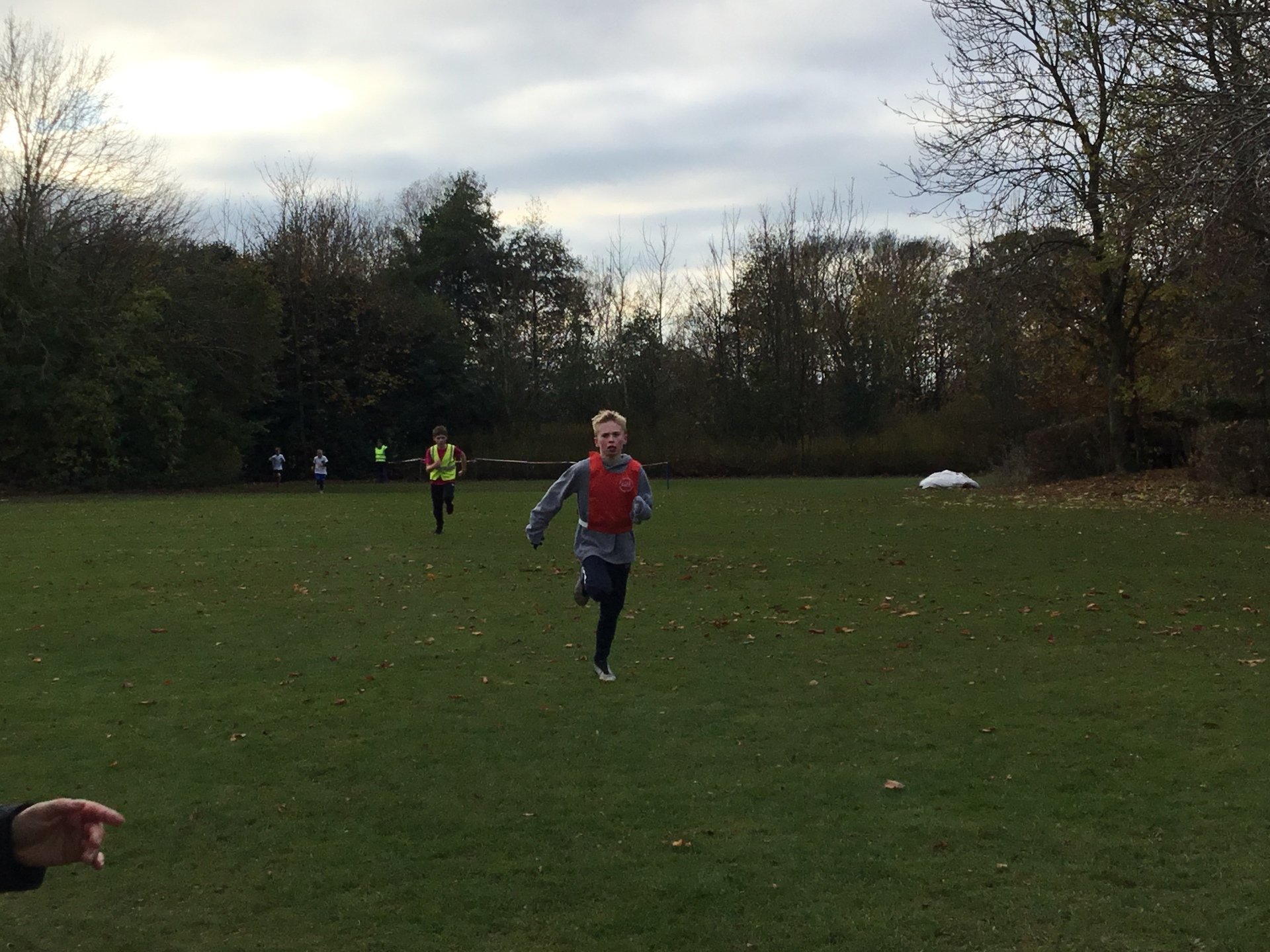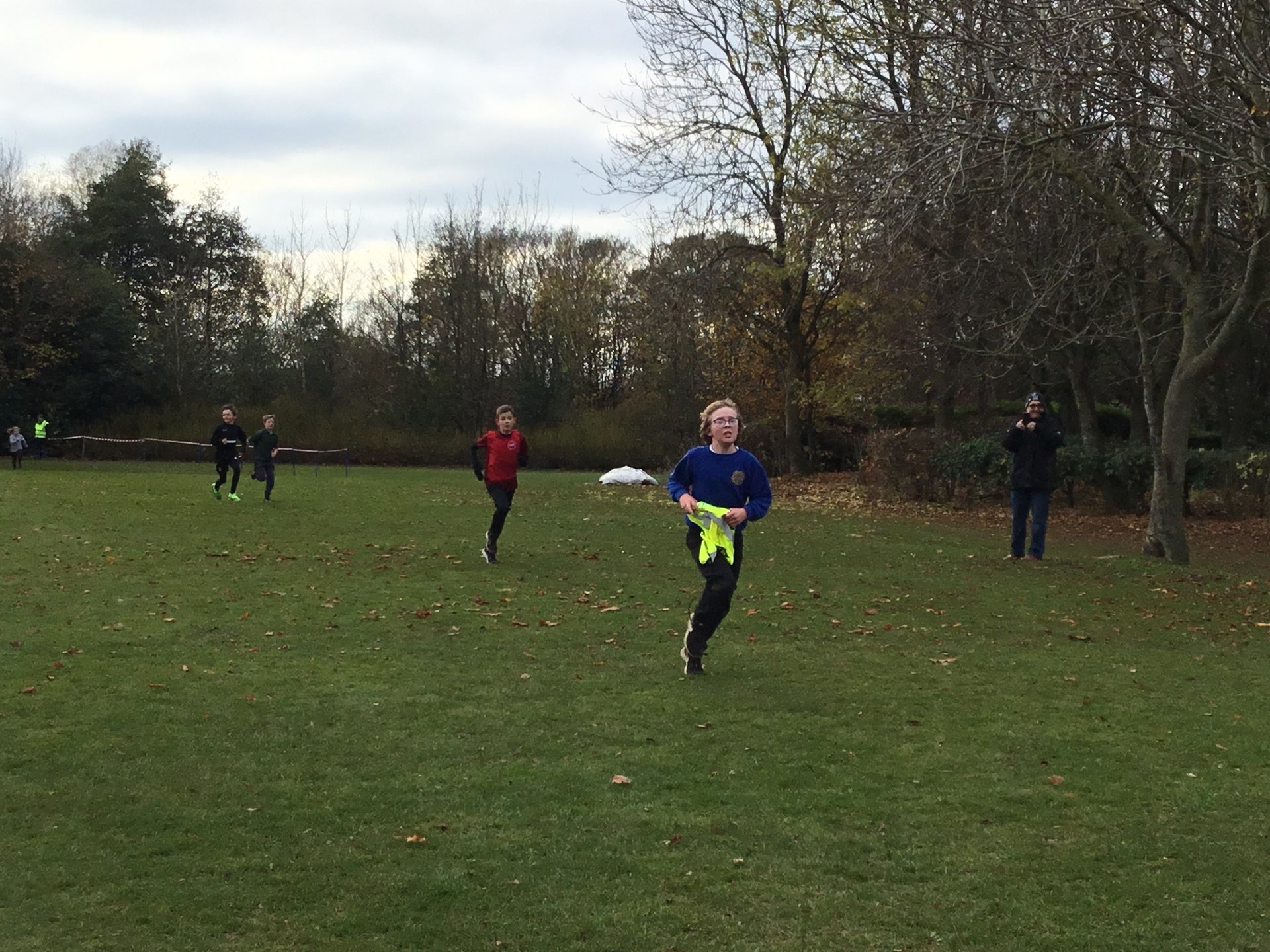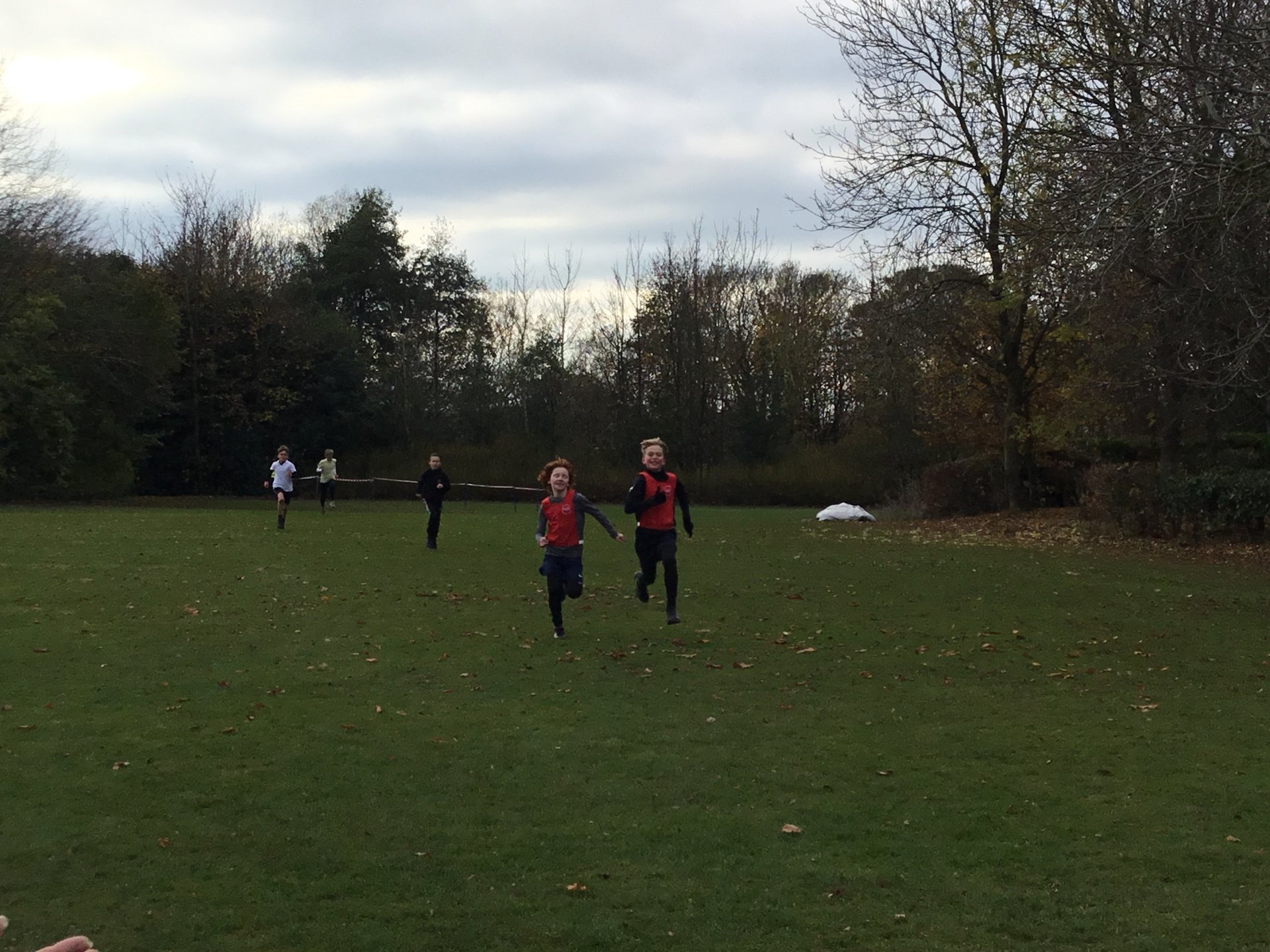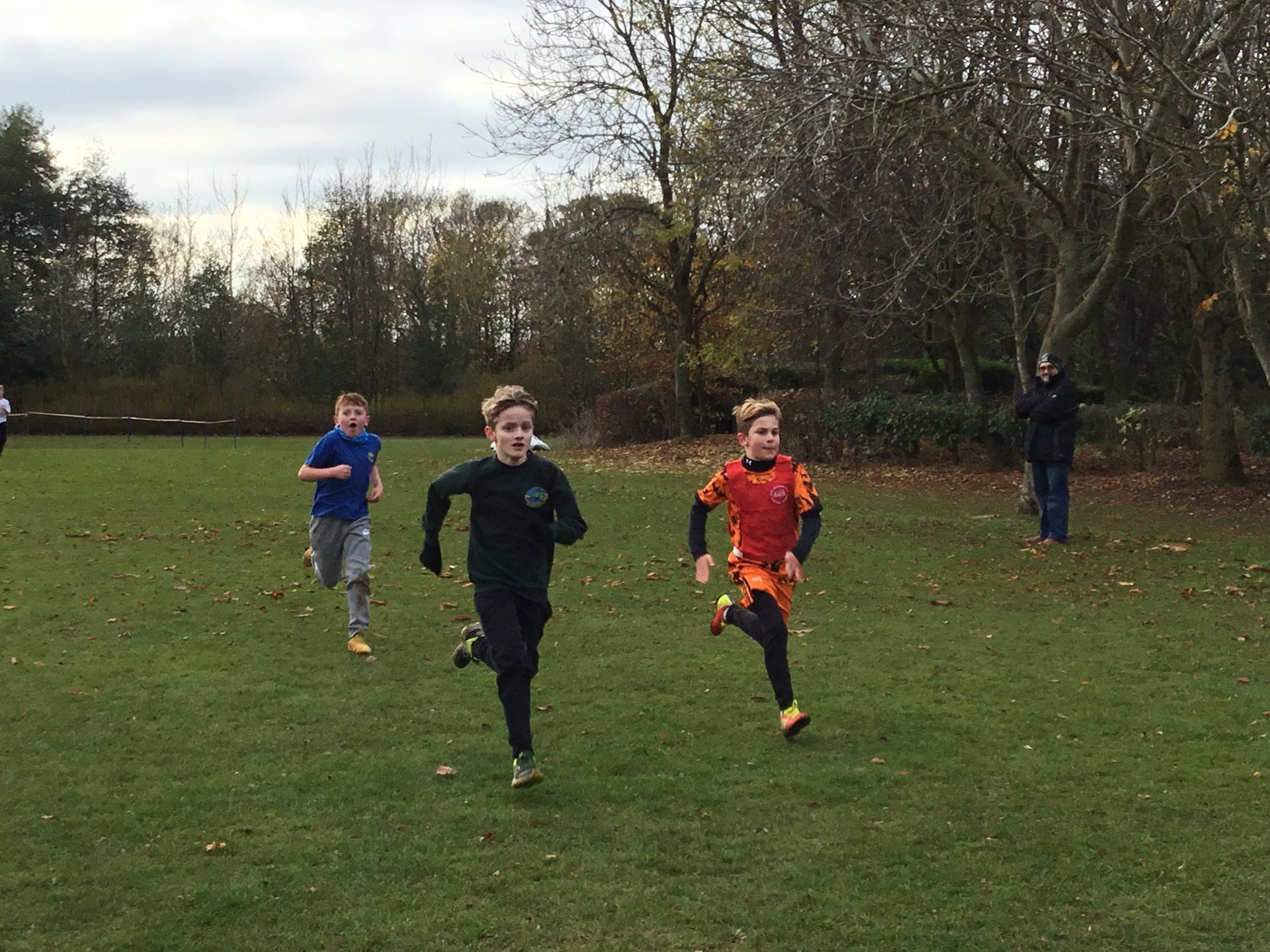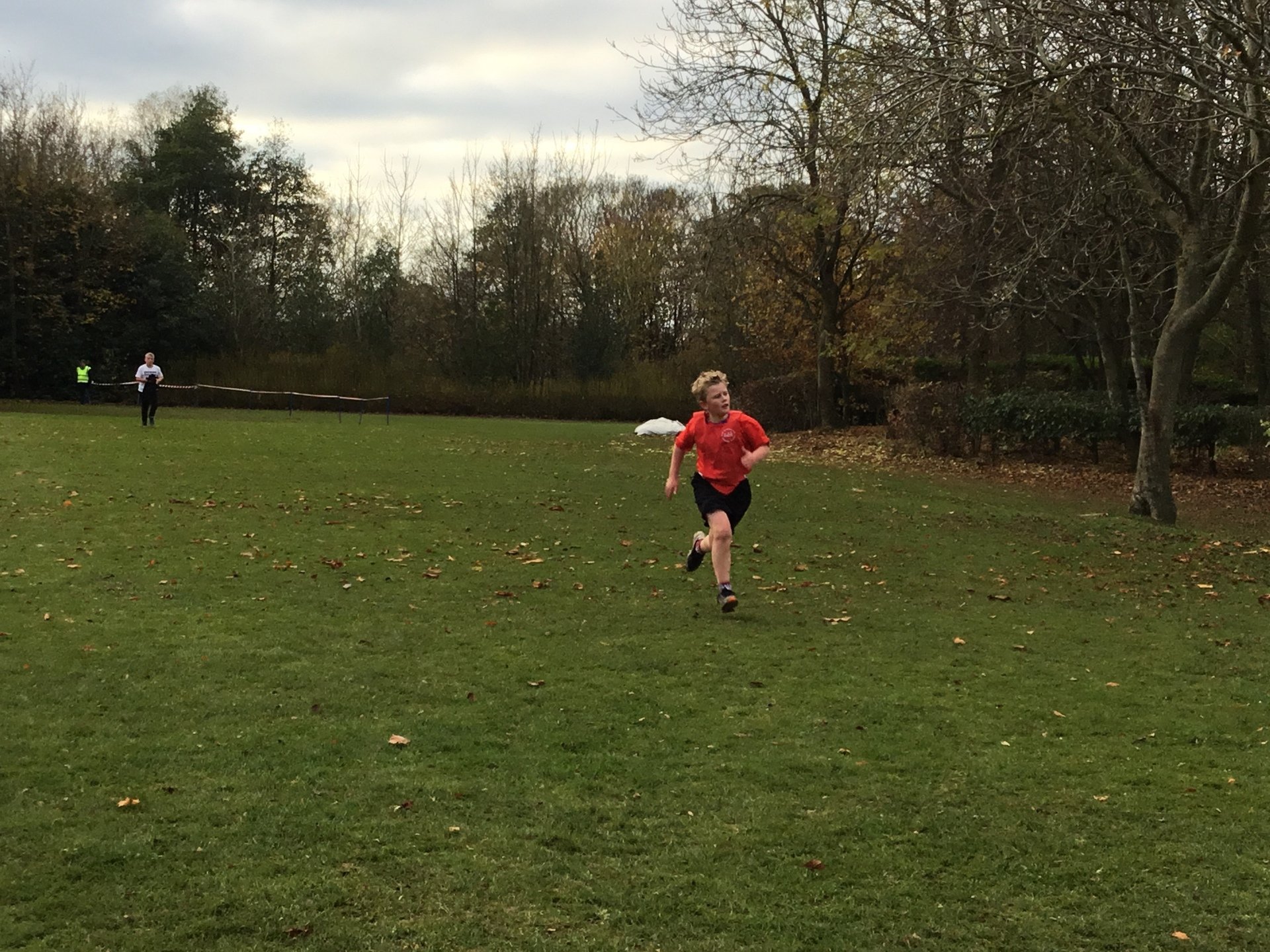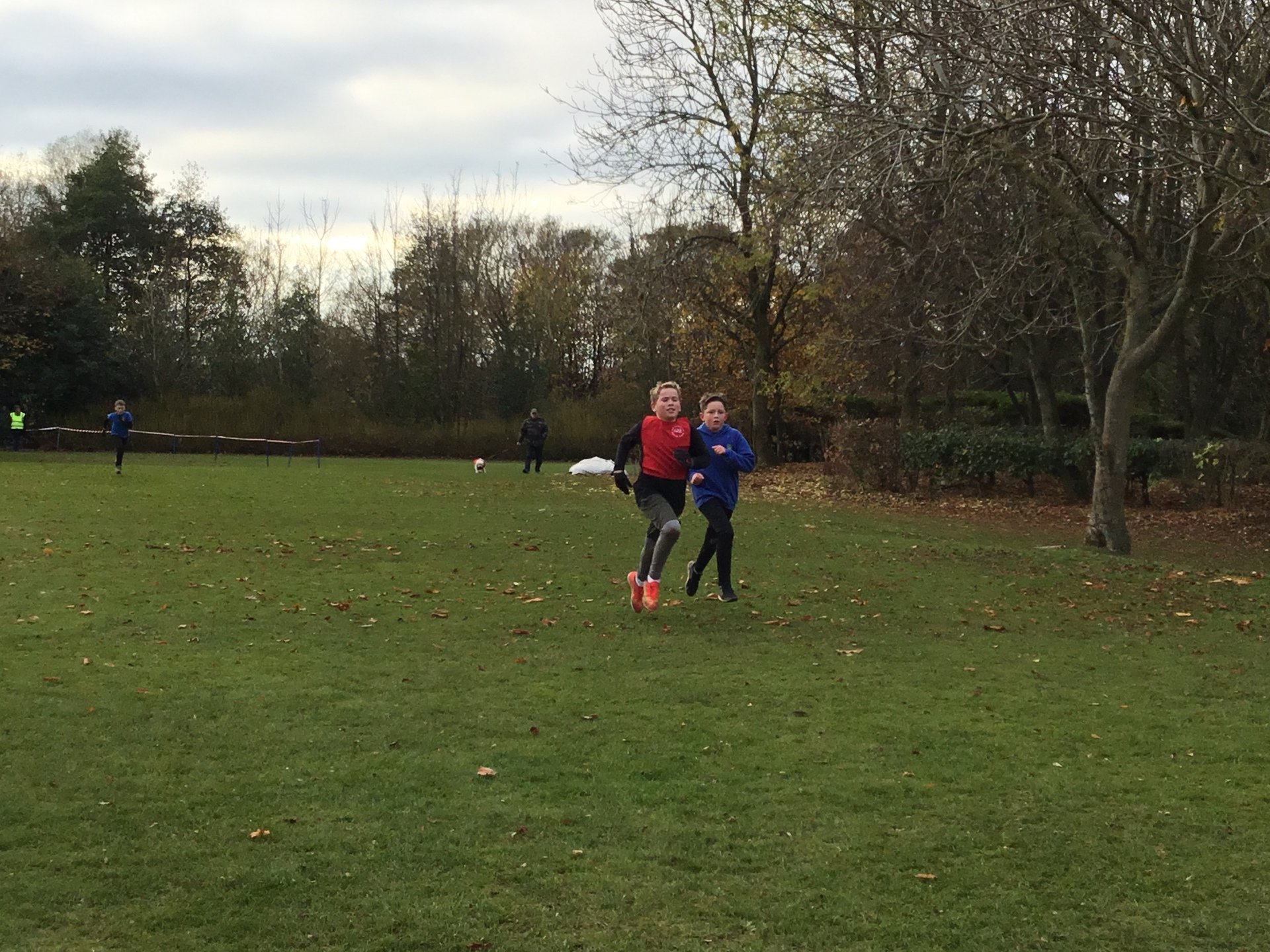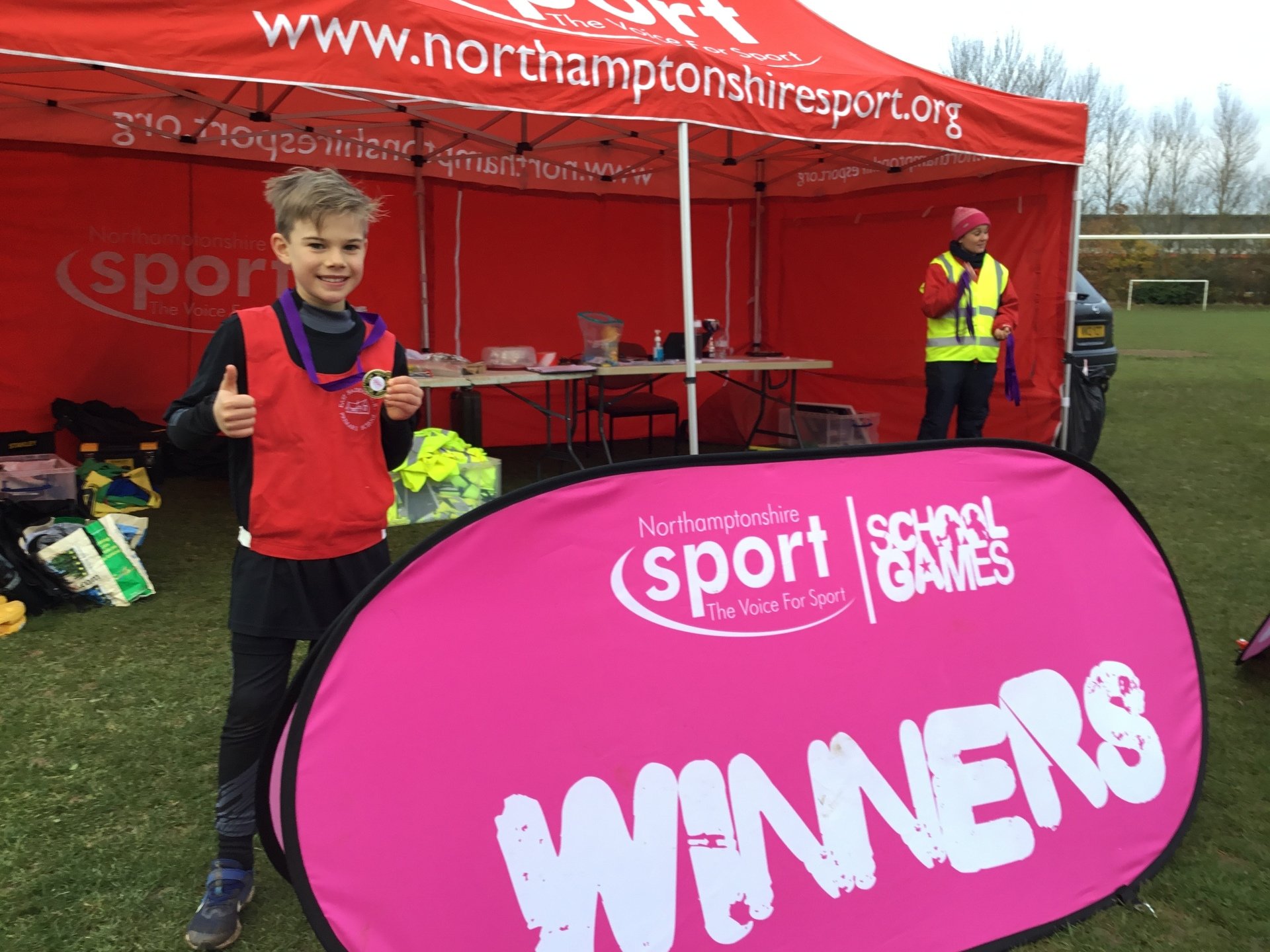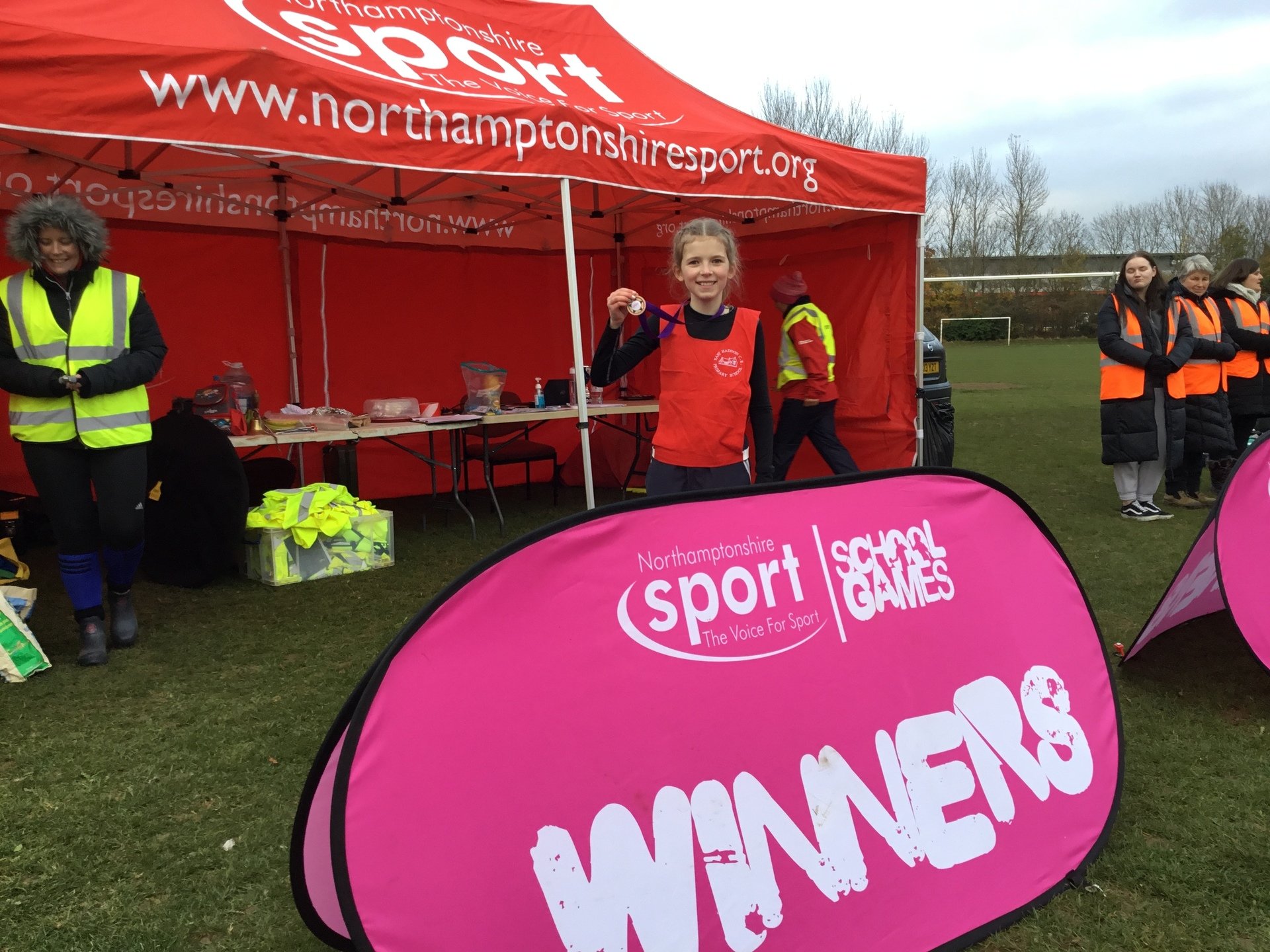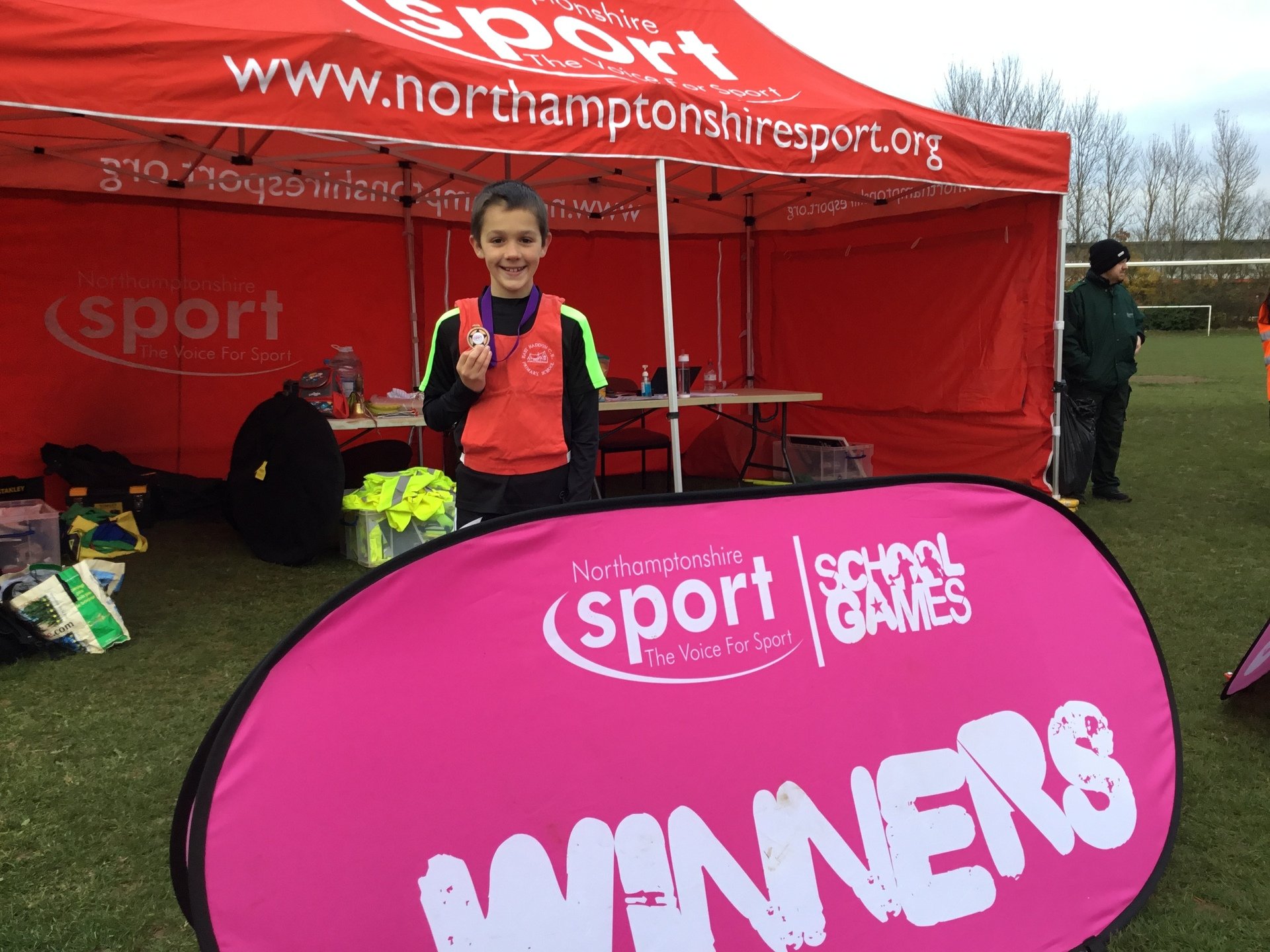 Remembrance Day
On Thursday 11th November, we gathered at the war memorial to read out the names of East Haddon's fallen soldiers and to hold two minutes silence at 11 am. Thank you to Nye, for playing the Last Post so beautifully for us on his cornet.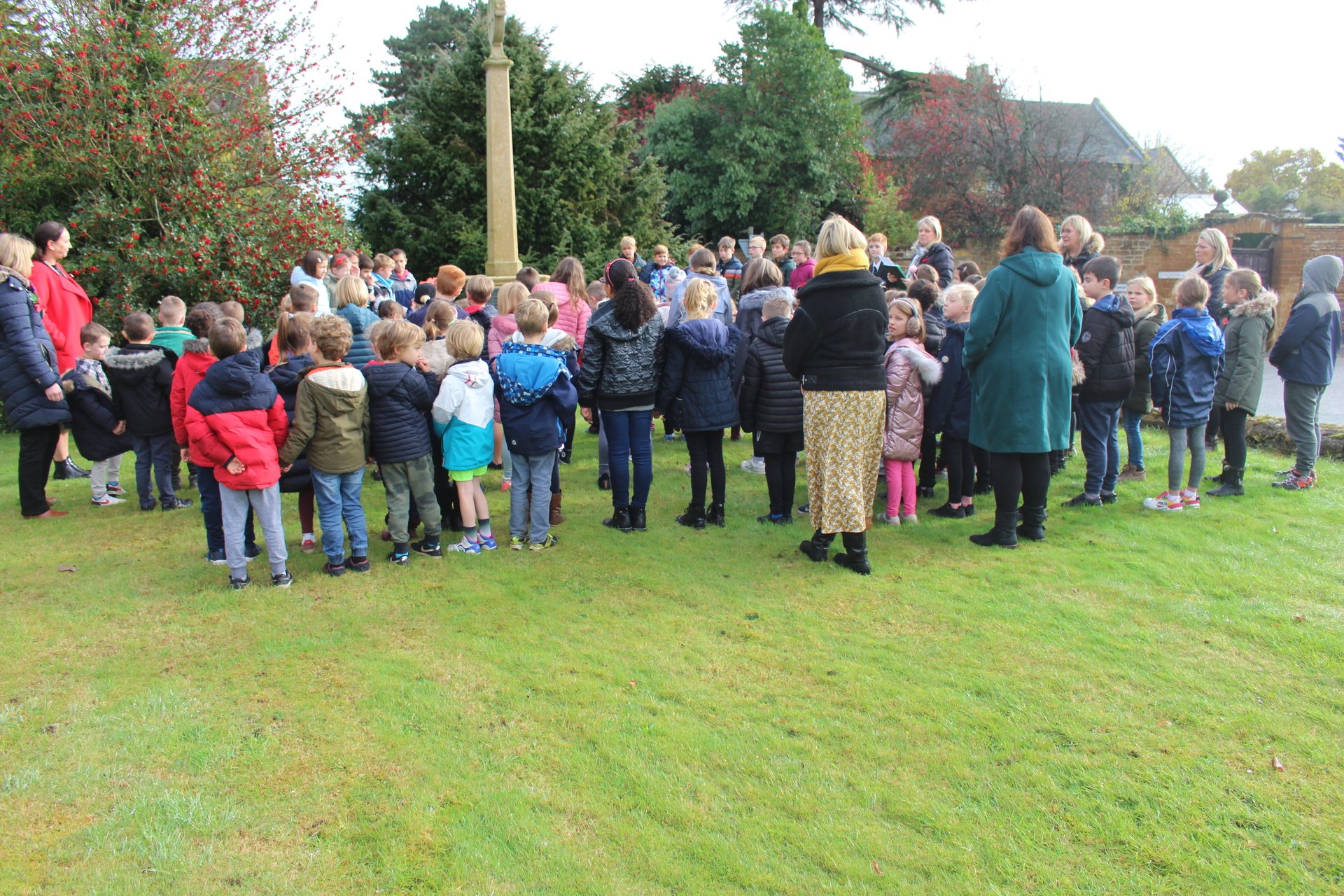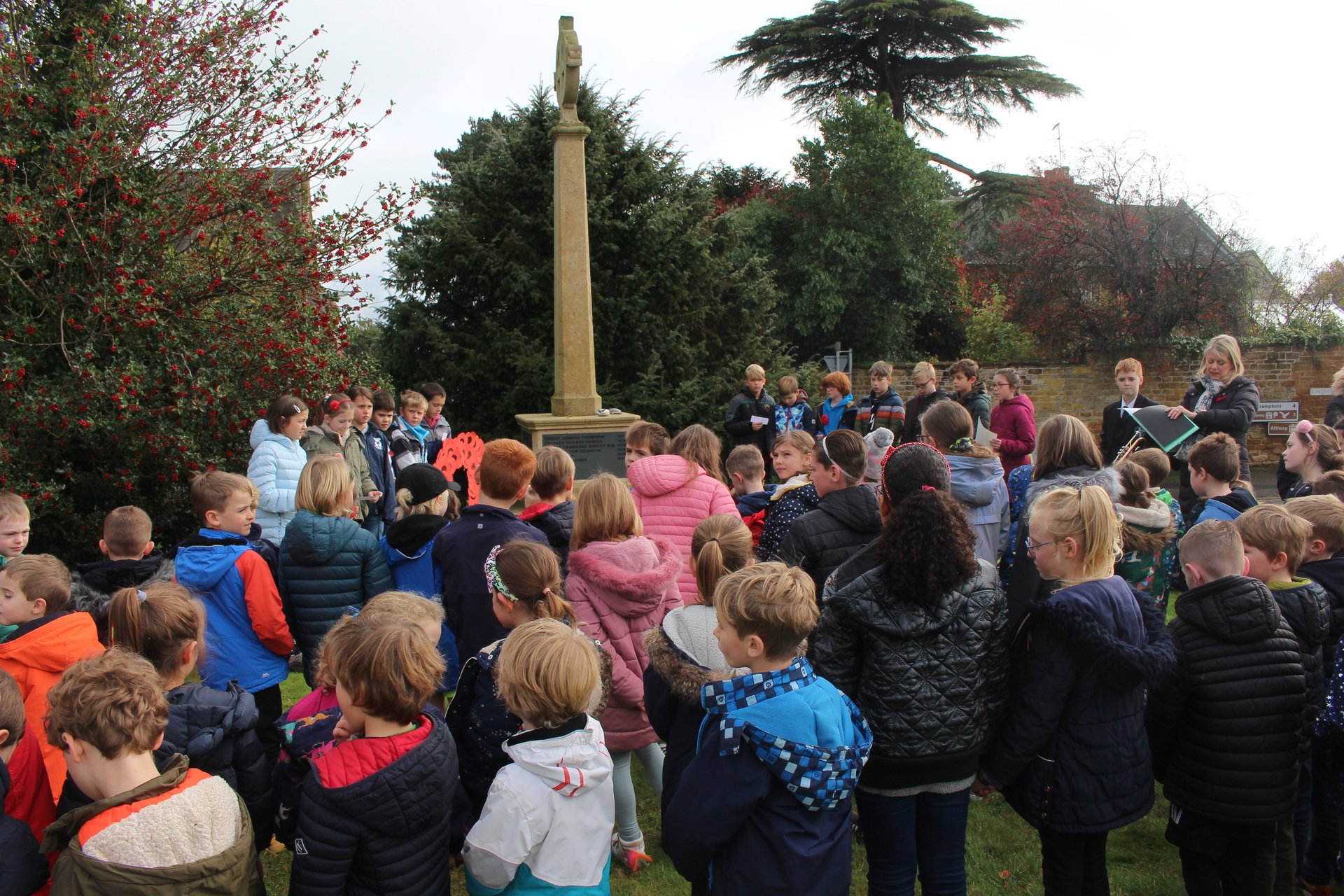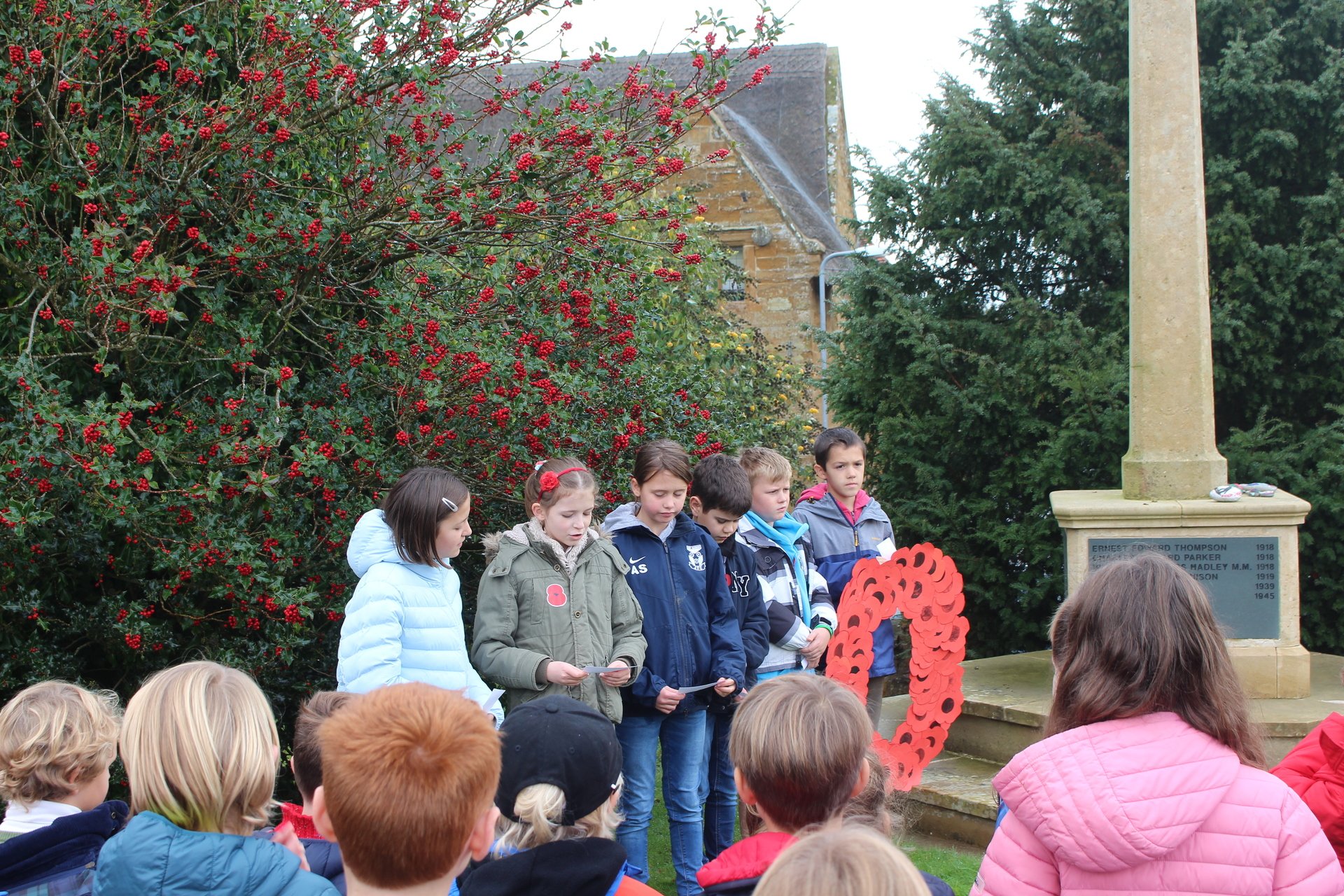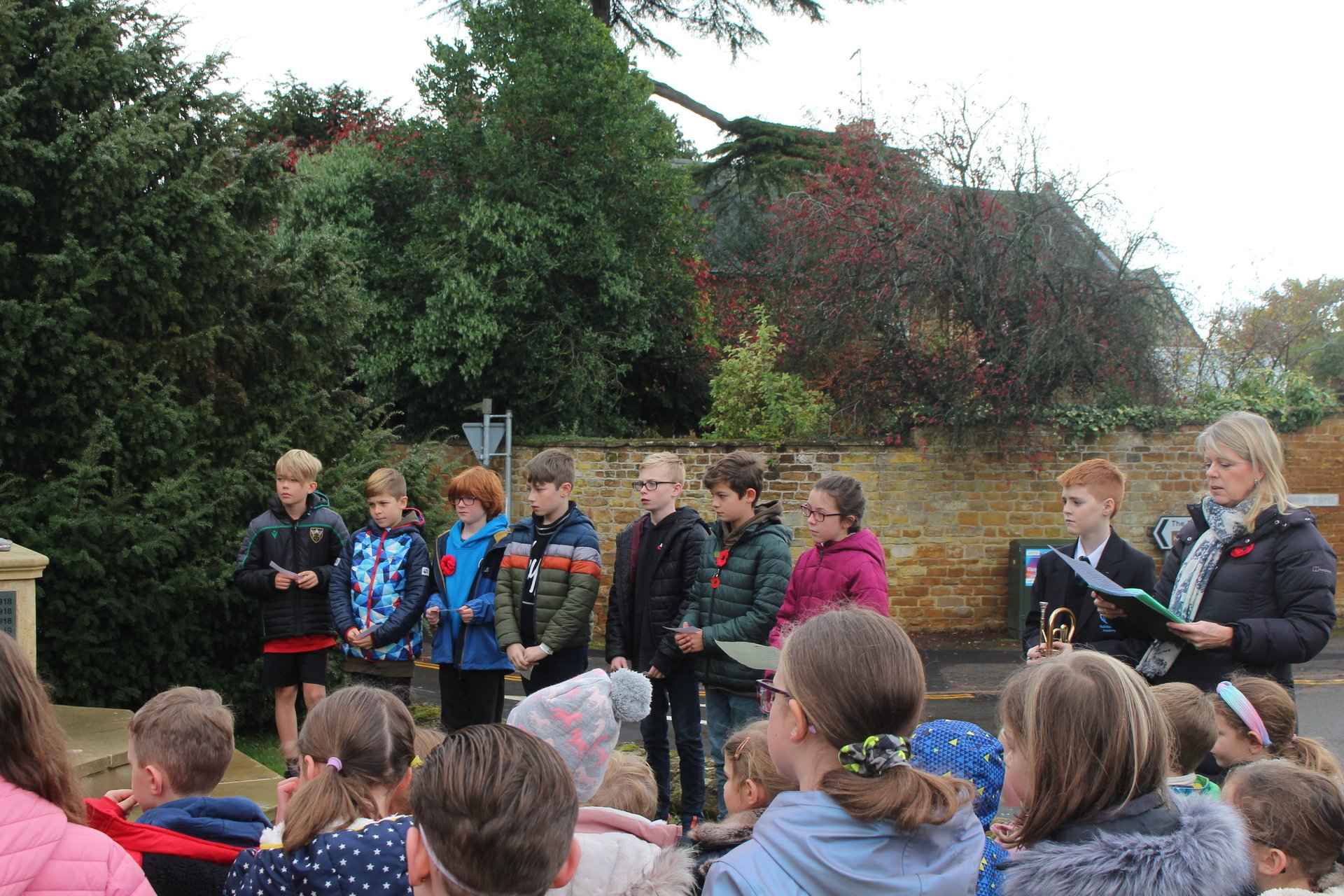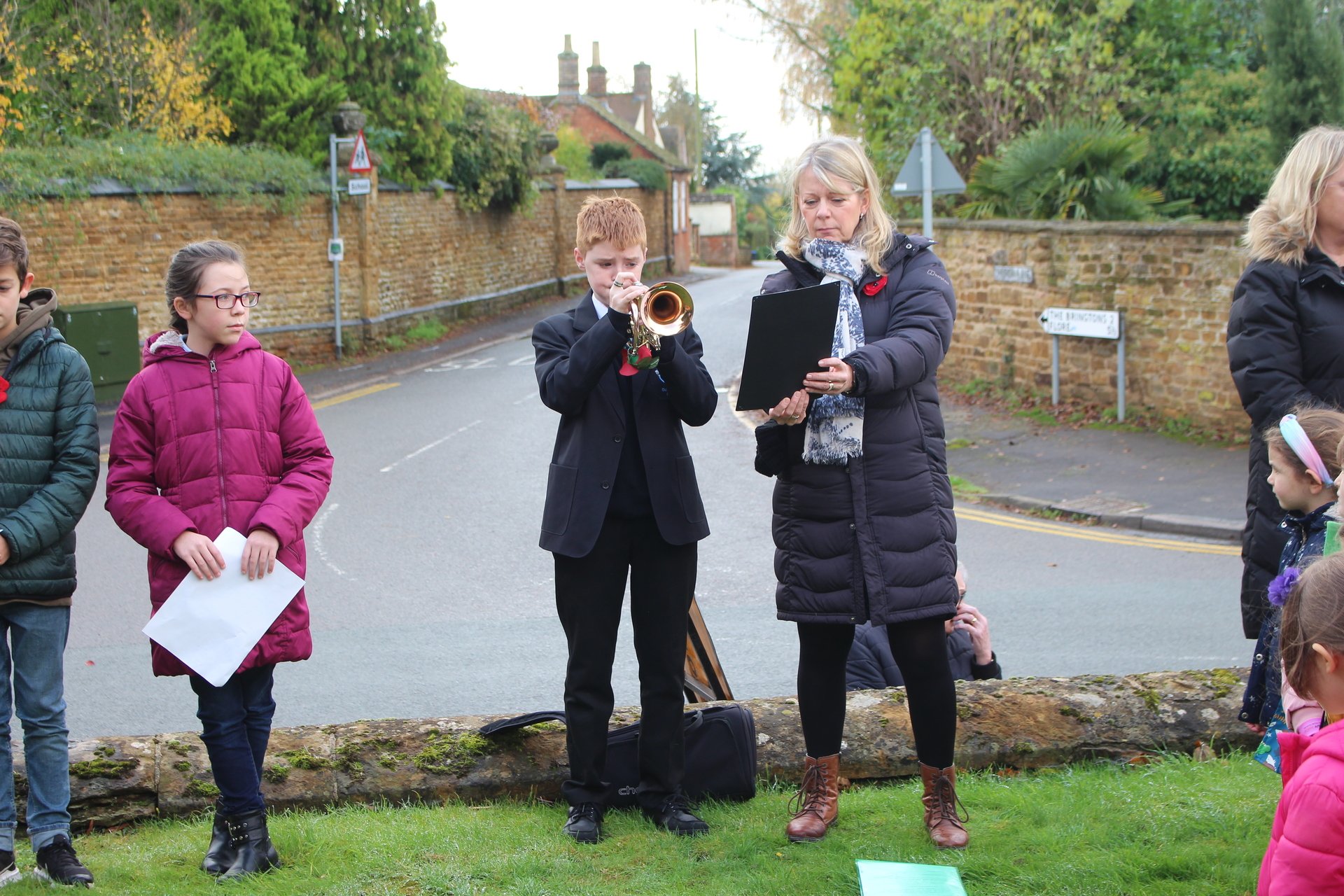 Guy Fawkes
Red class made this handsome Guy Fawkes thanks to some well-timed clothing donations! Thank you also to Mr Barnes for setting poor
Guy on top of the bonfire for us.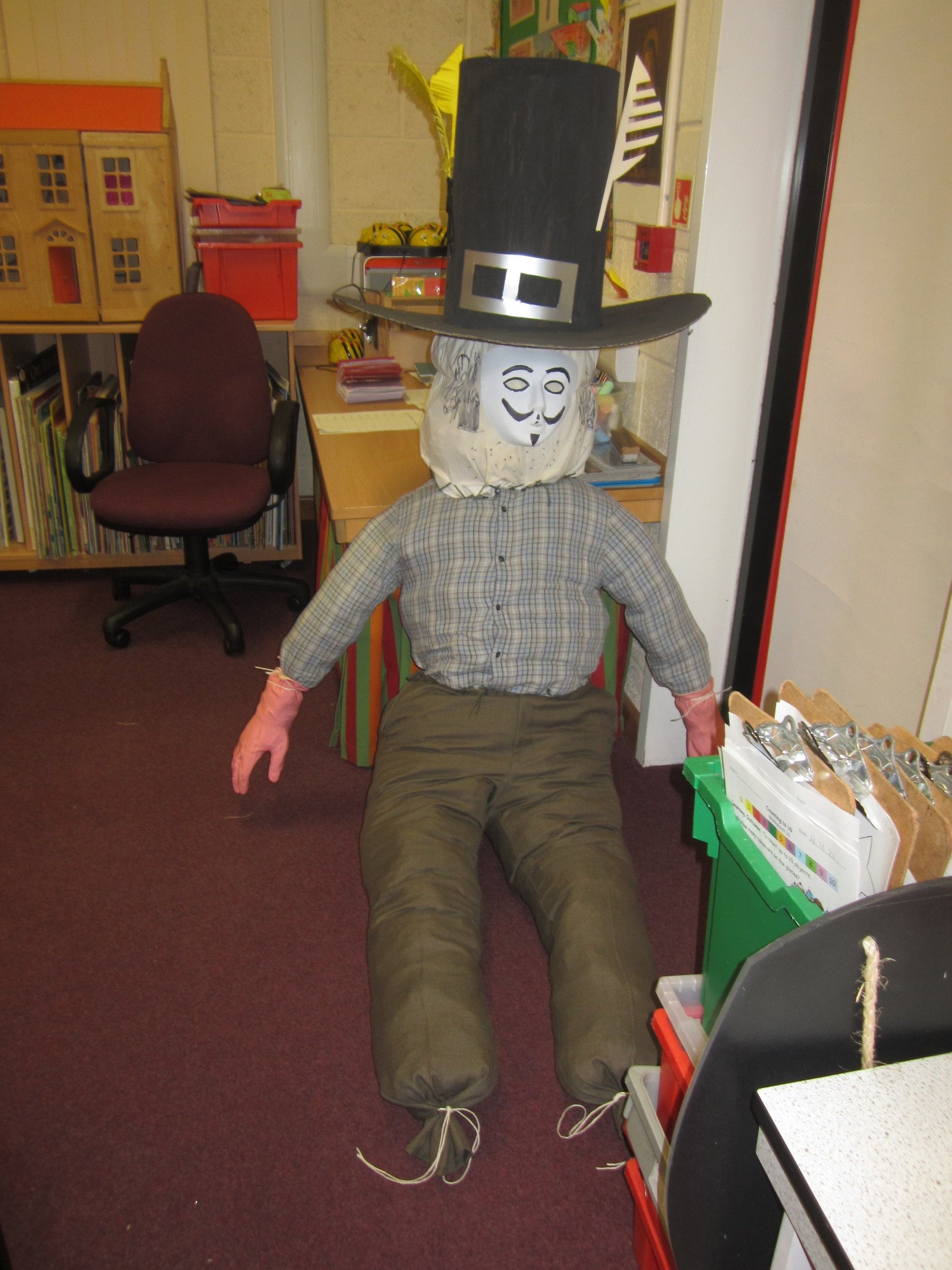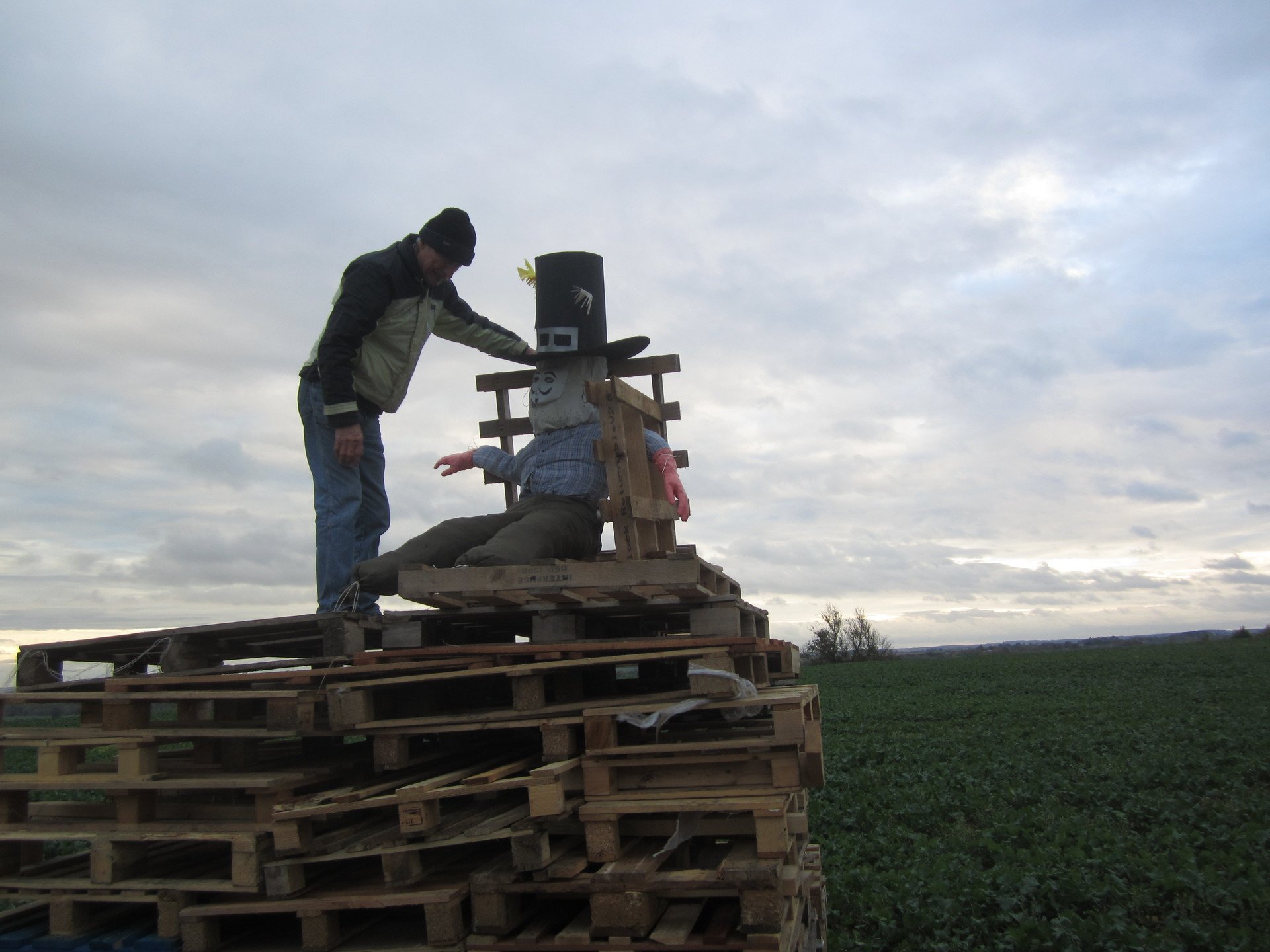 Guy Fawkes is the one on the right!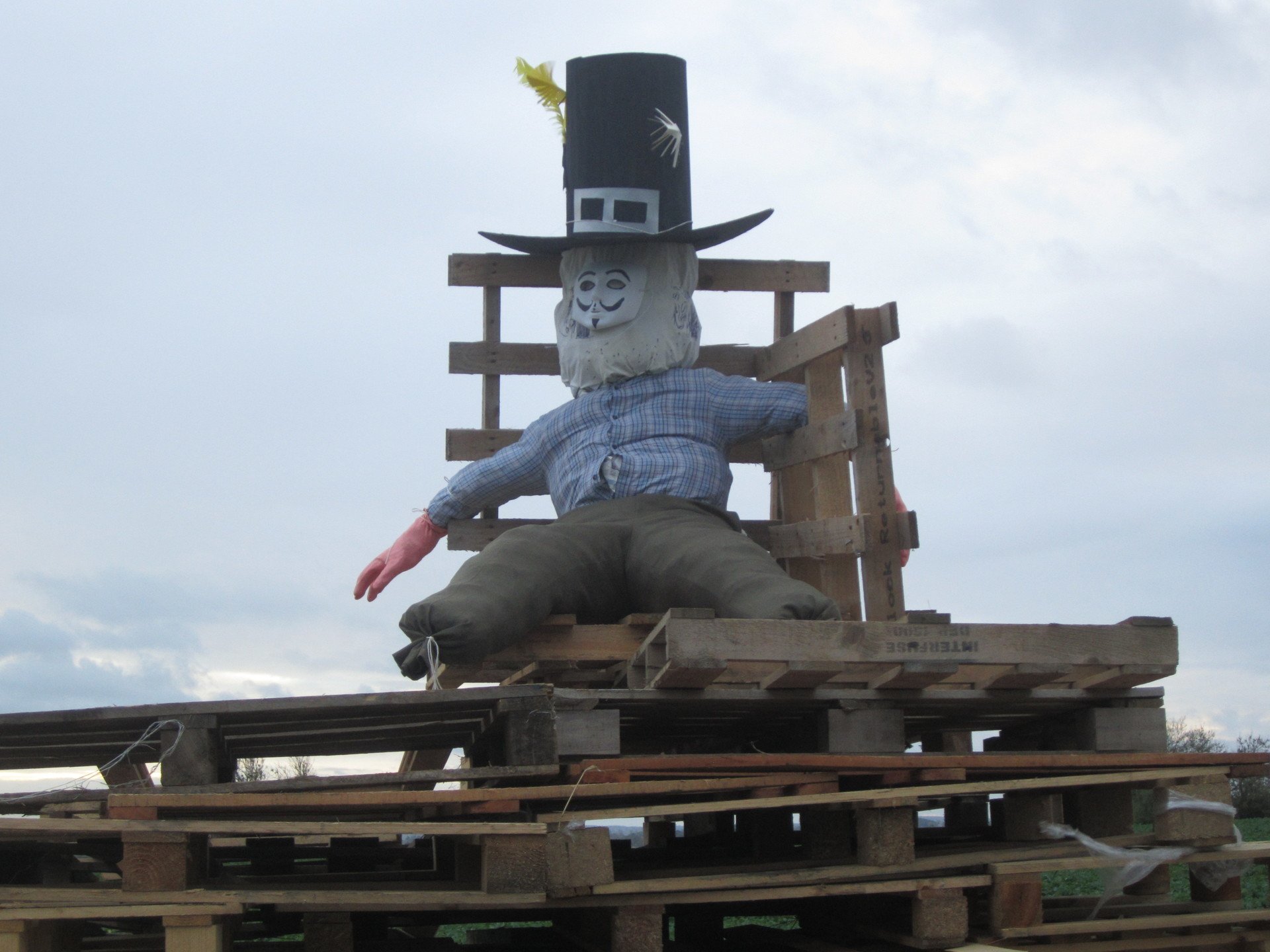 Forest School - Autumn 2021
Reception and Year 1 have been exploring the great outdoors with Mrs Underwood, our Forest School leader. They have been taking part in nature-based activities in the school's grassy area, exploring their senses, building dens, creating natural artwork and gardening. Many thanks to Claire Underwood for taking this on. Keep checking back here for more photos!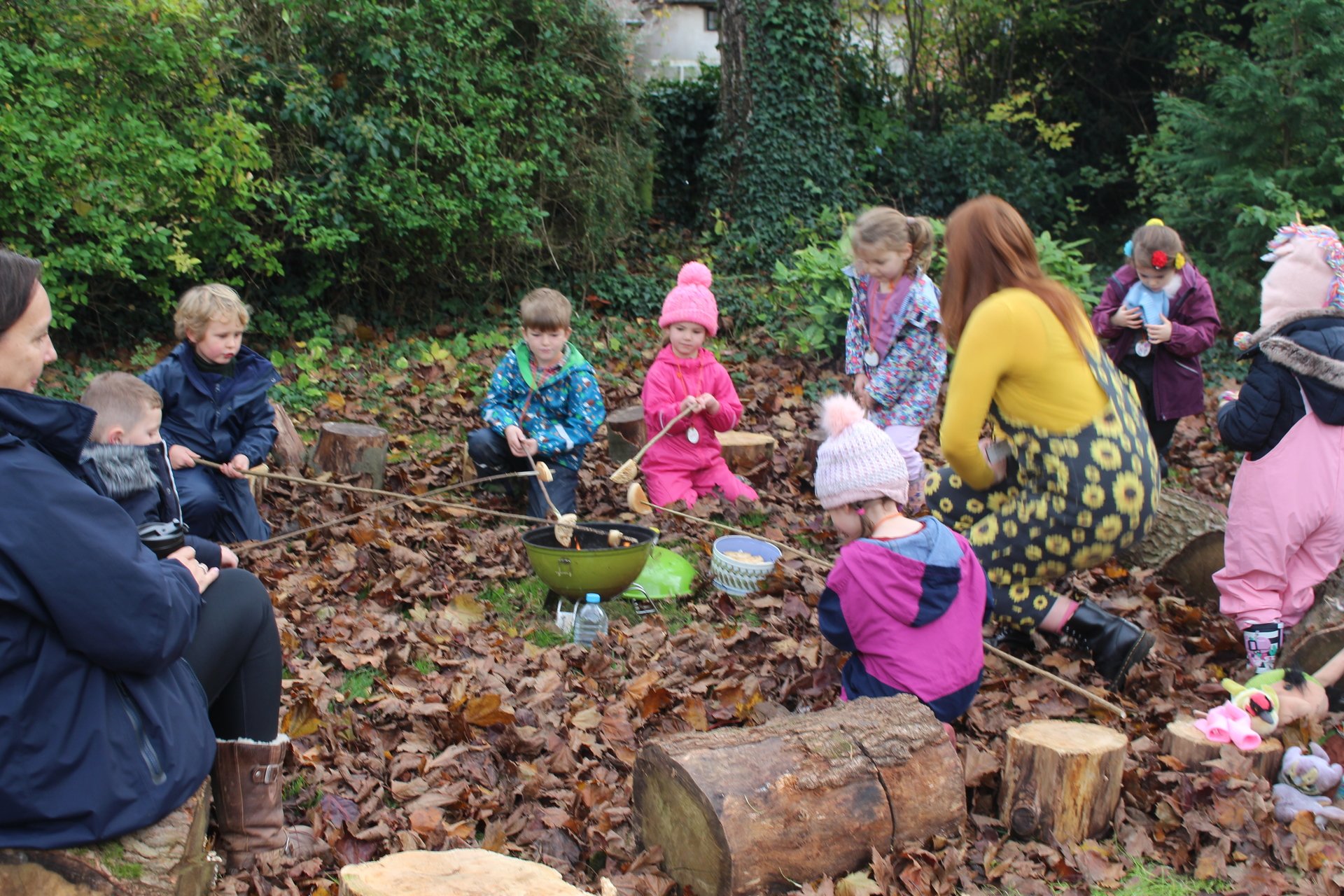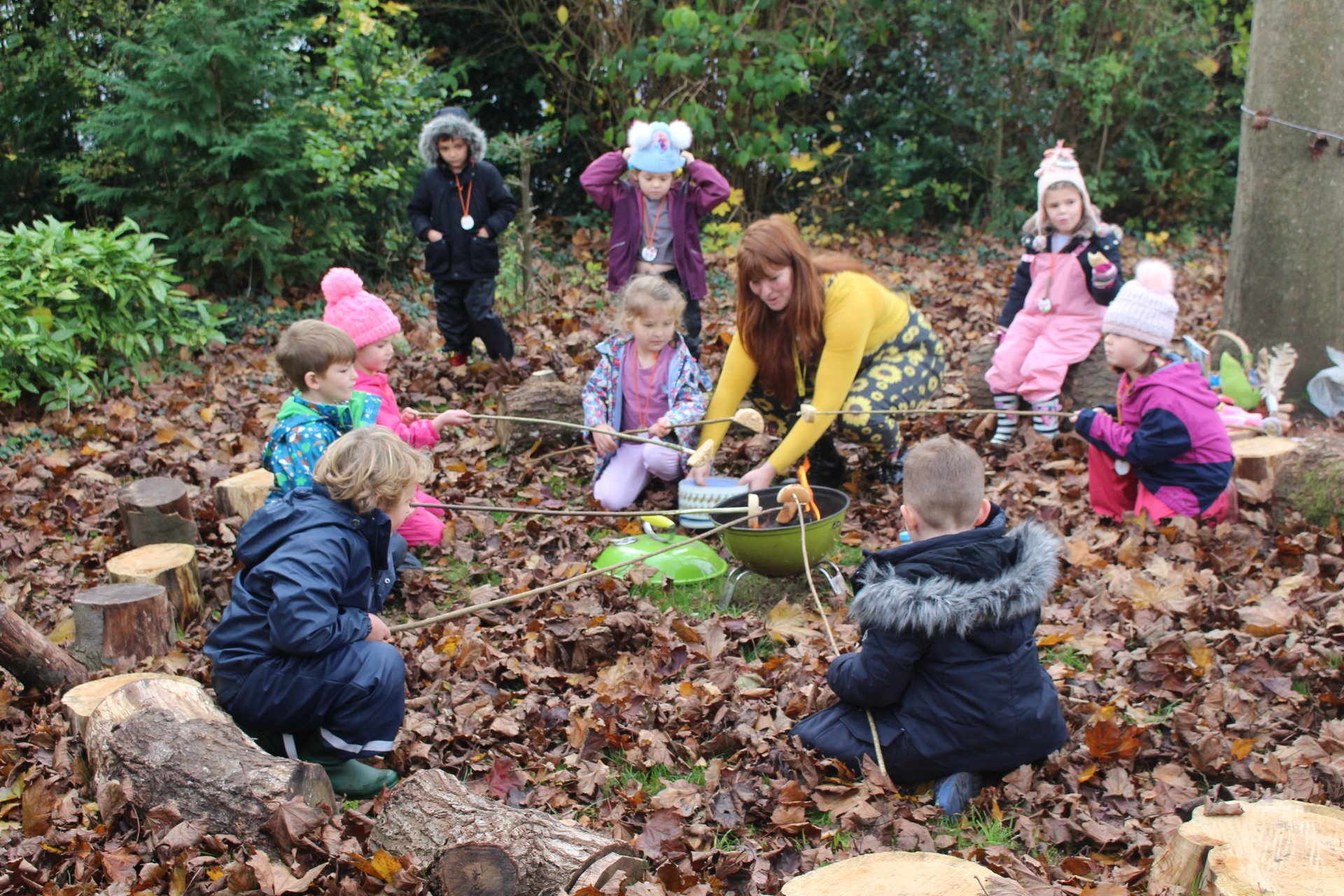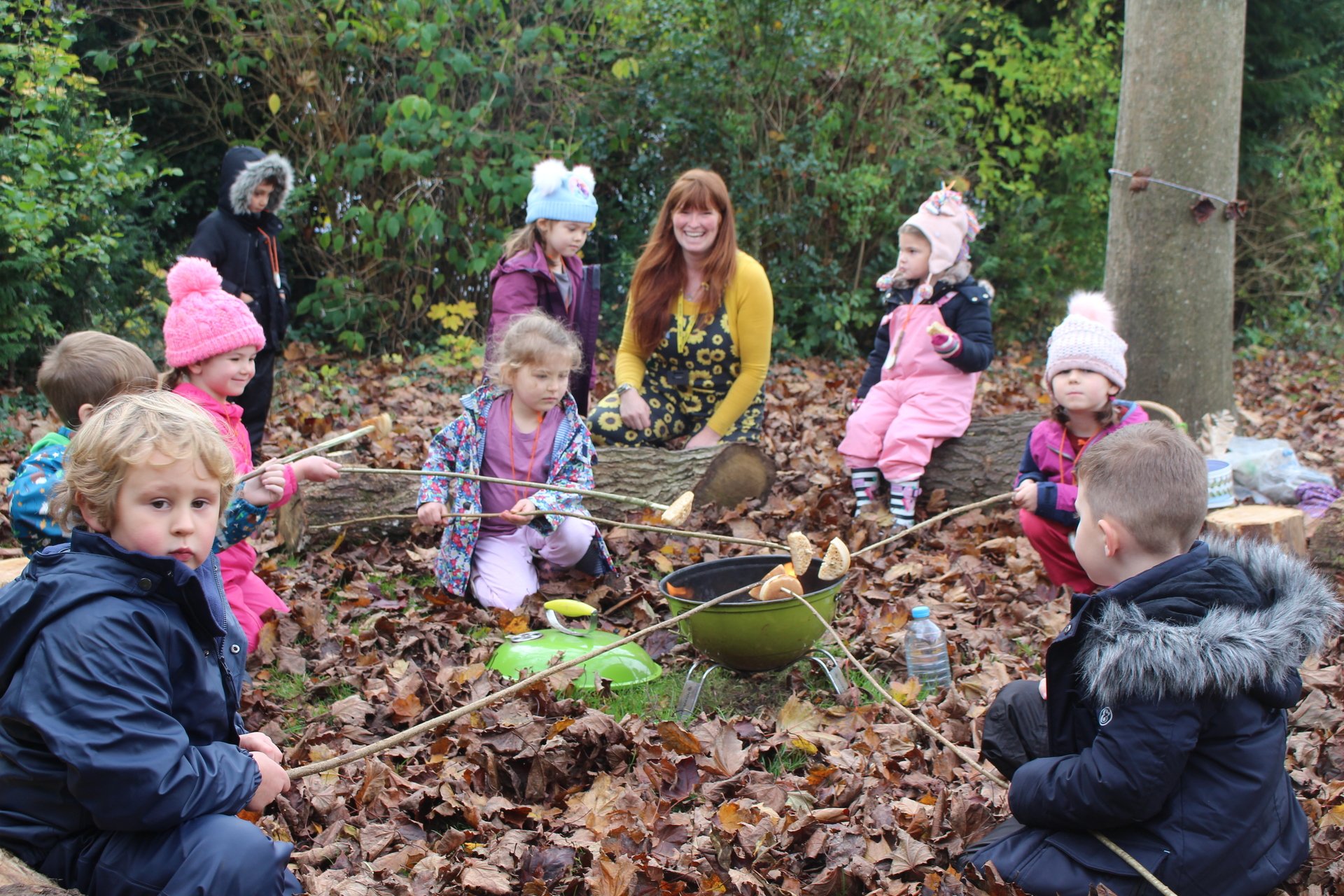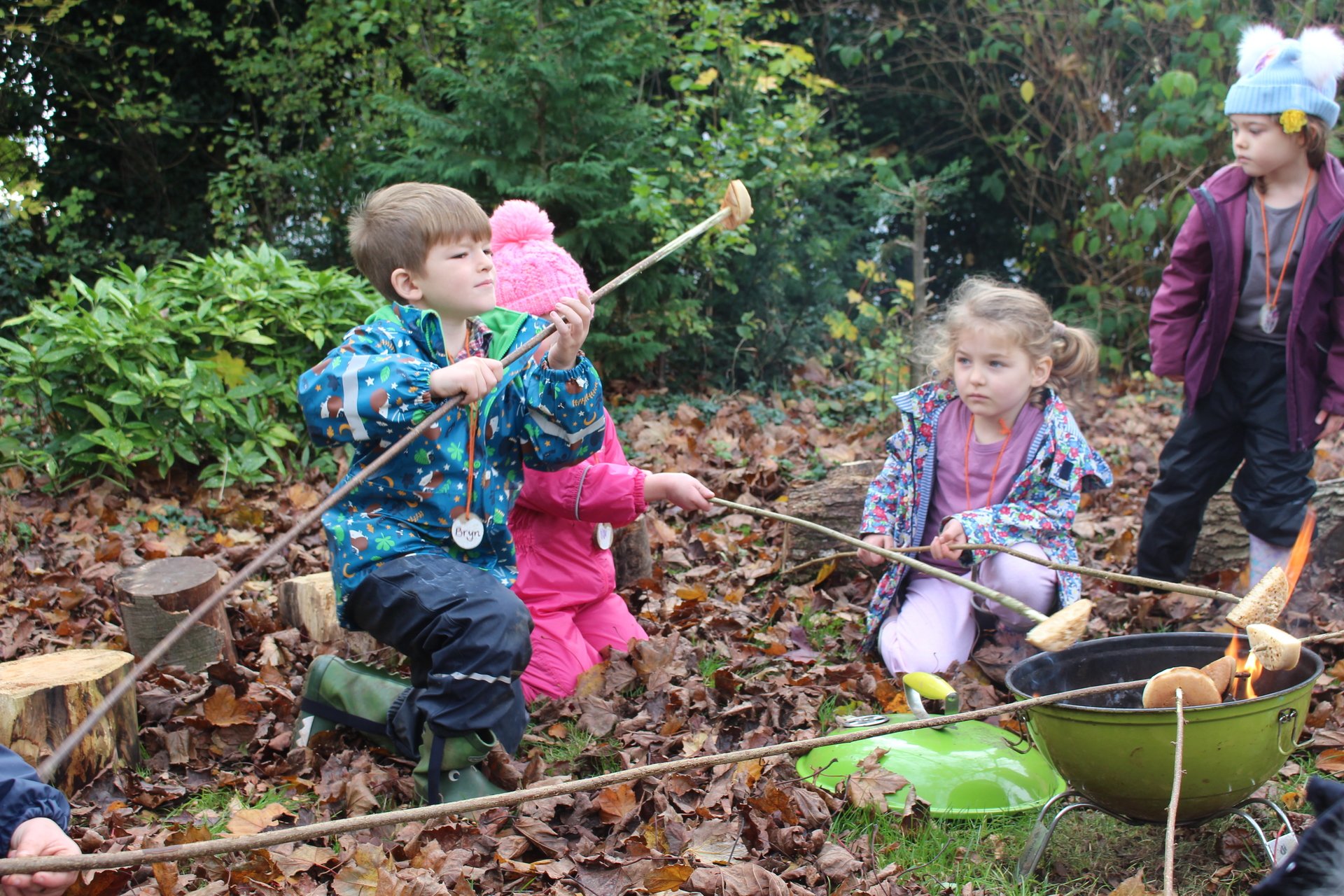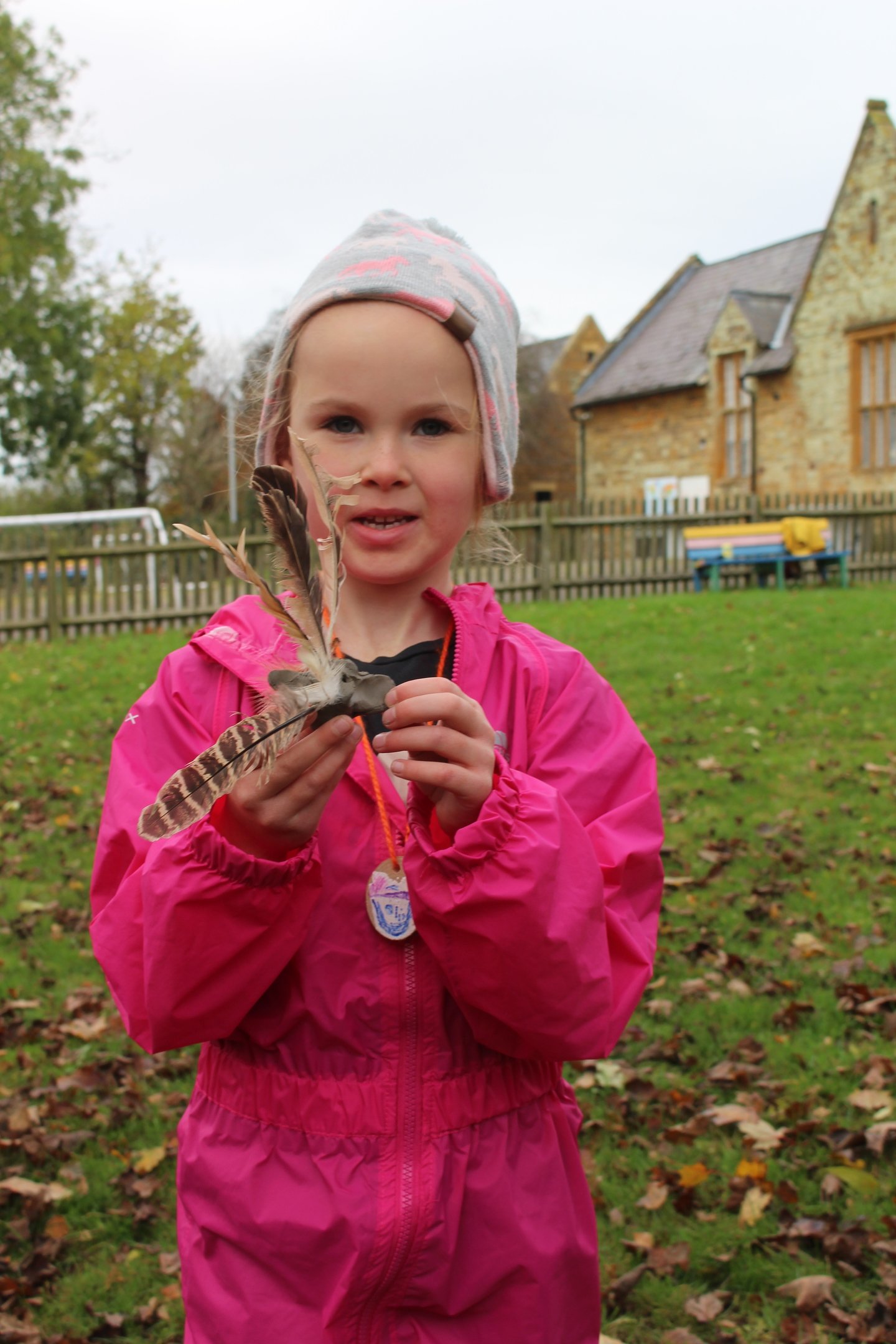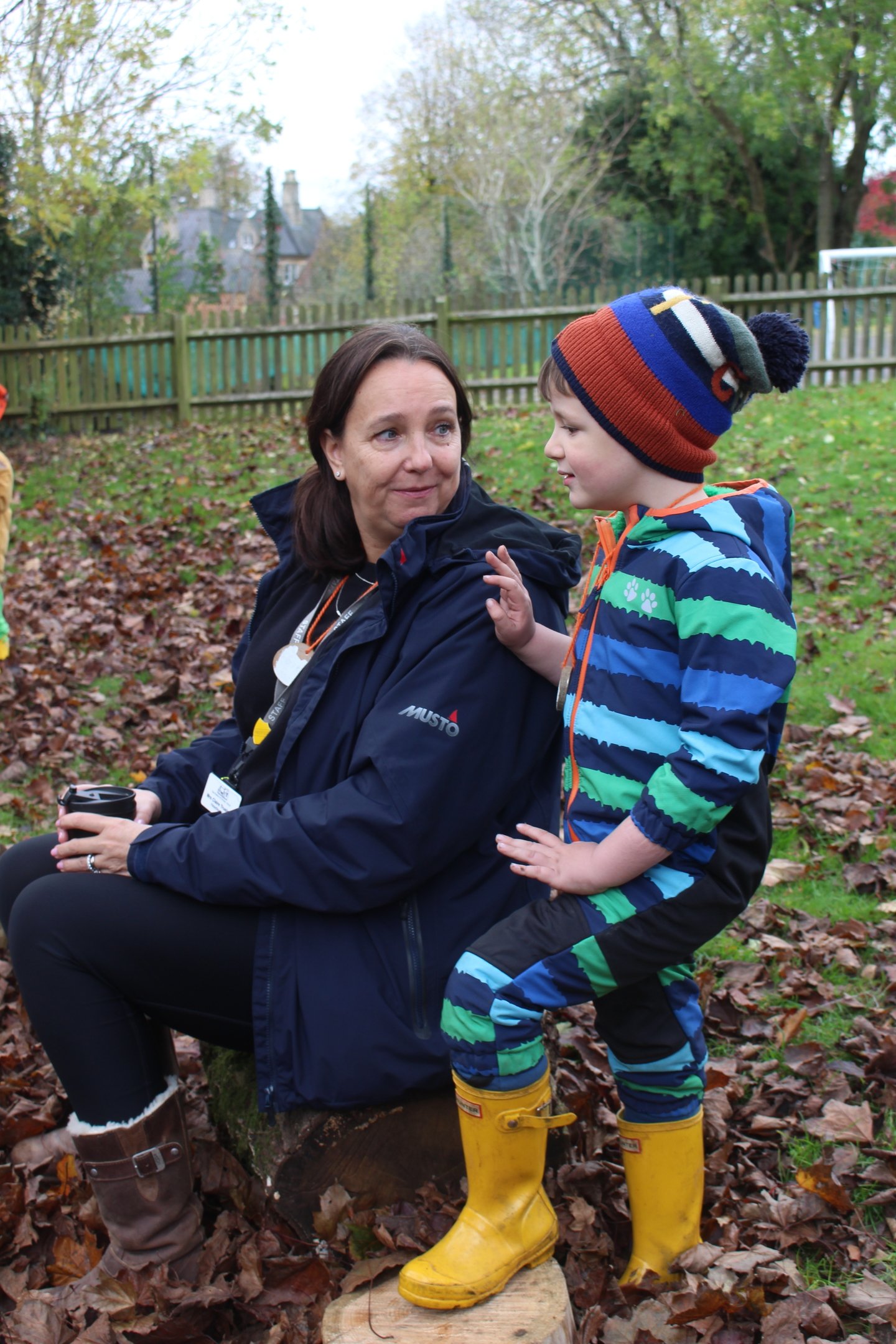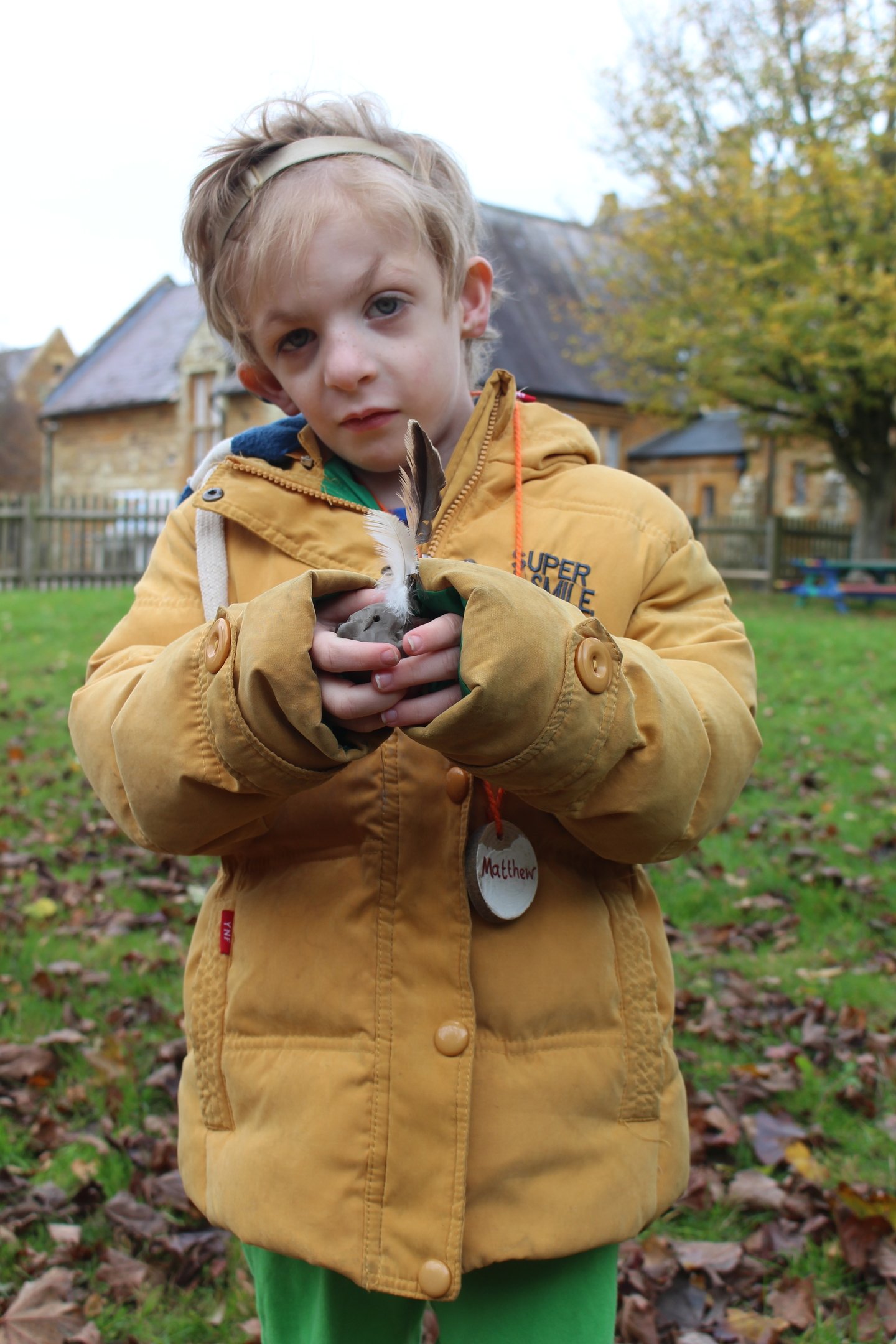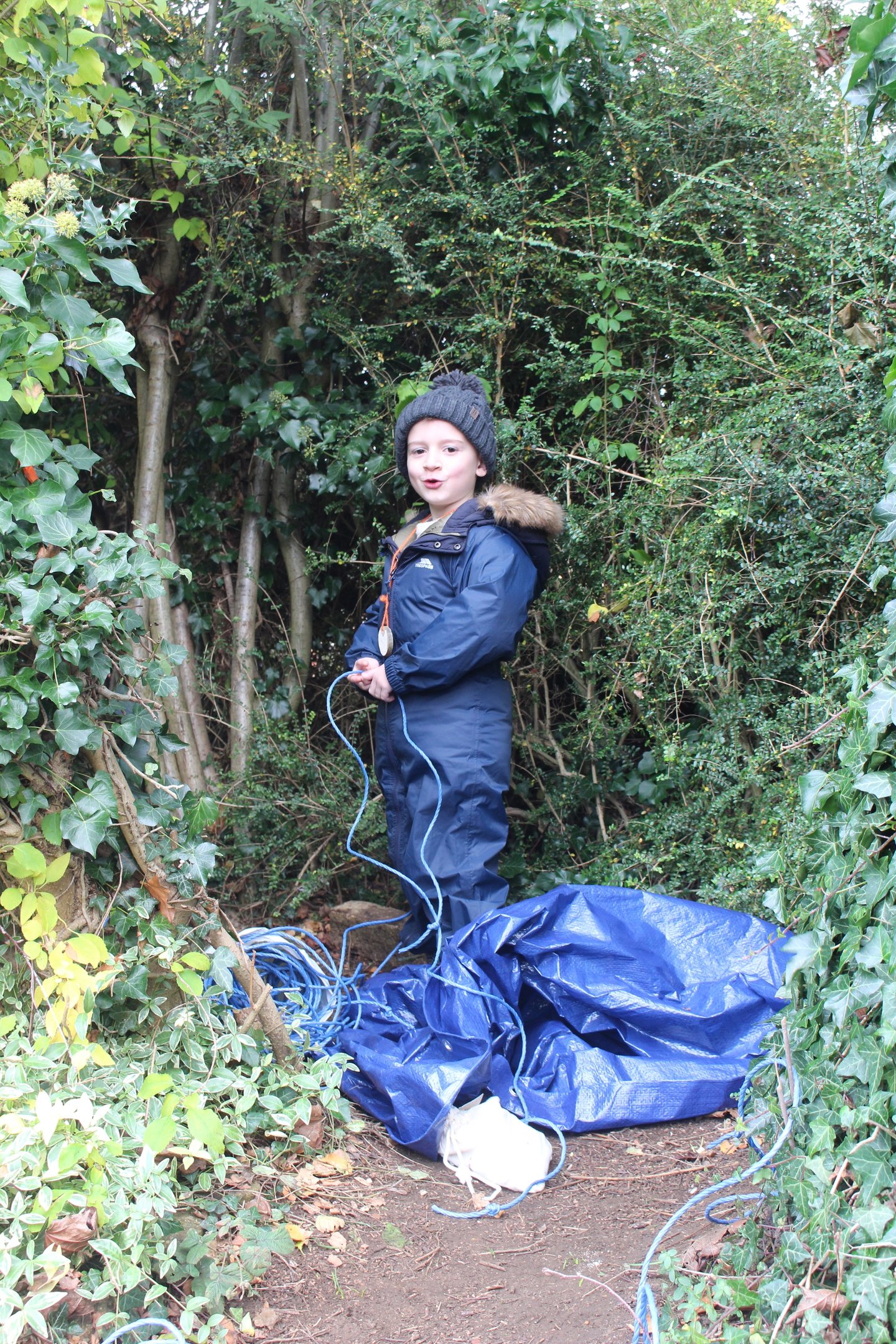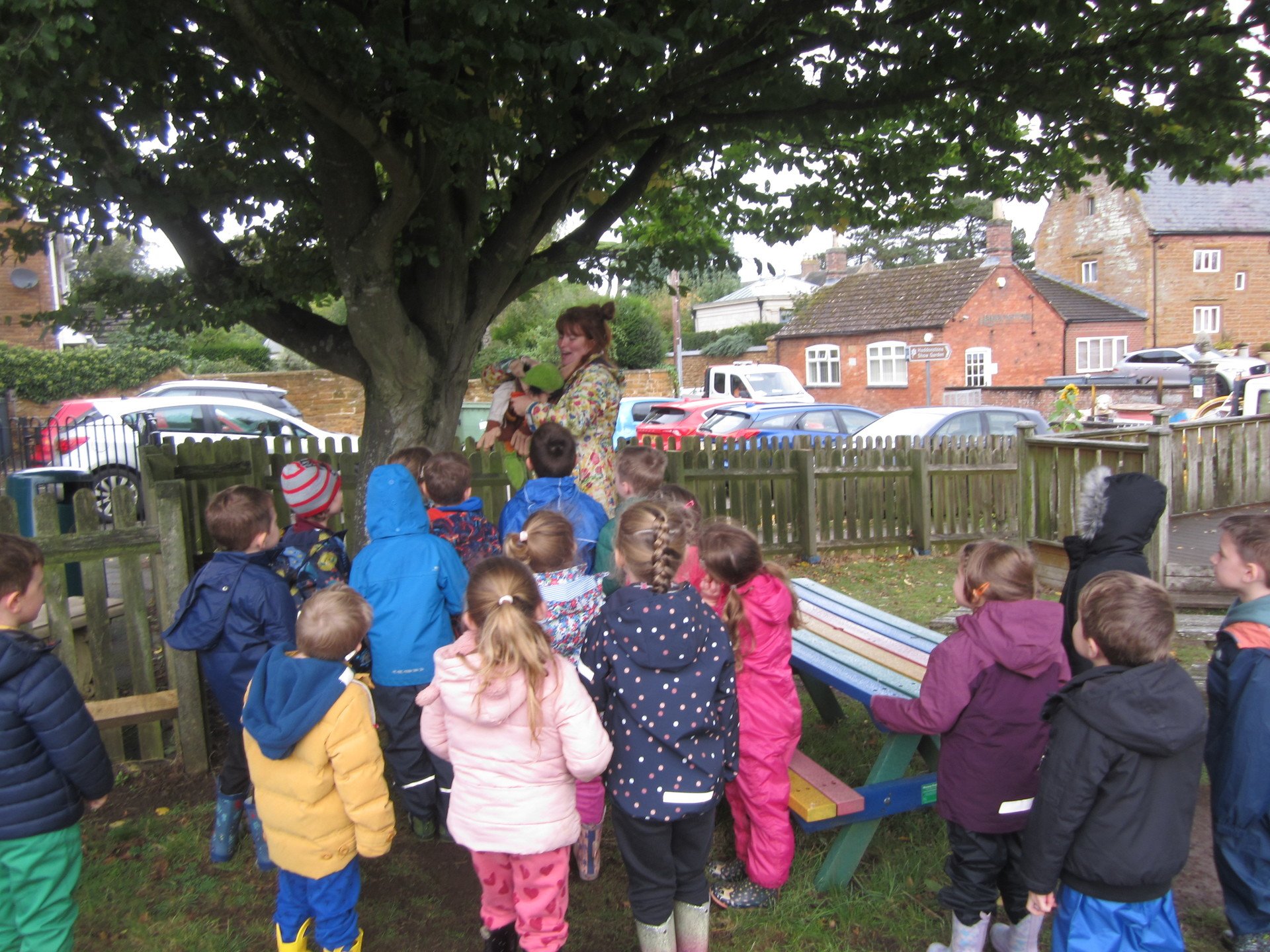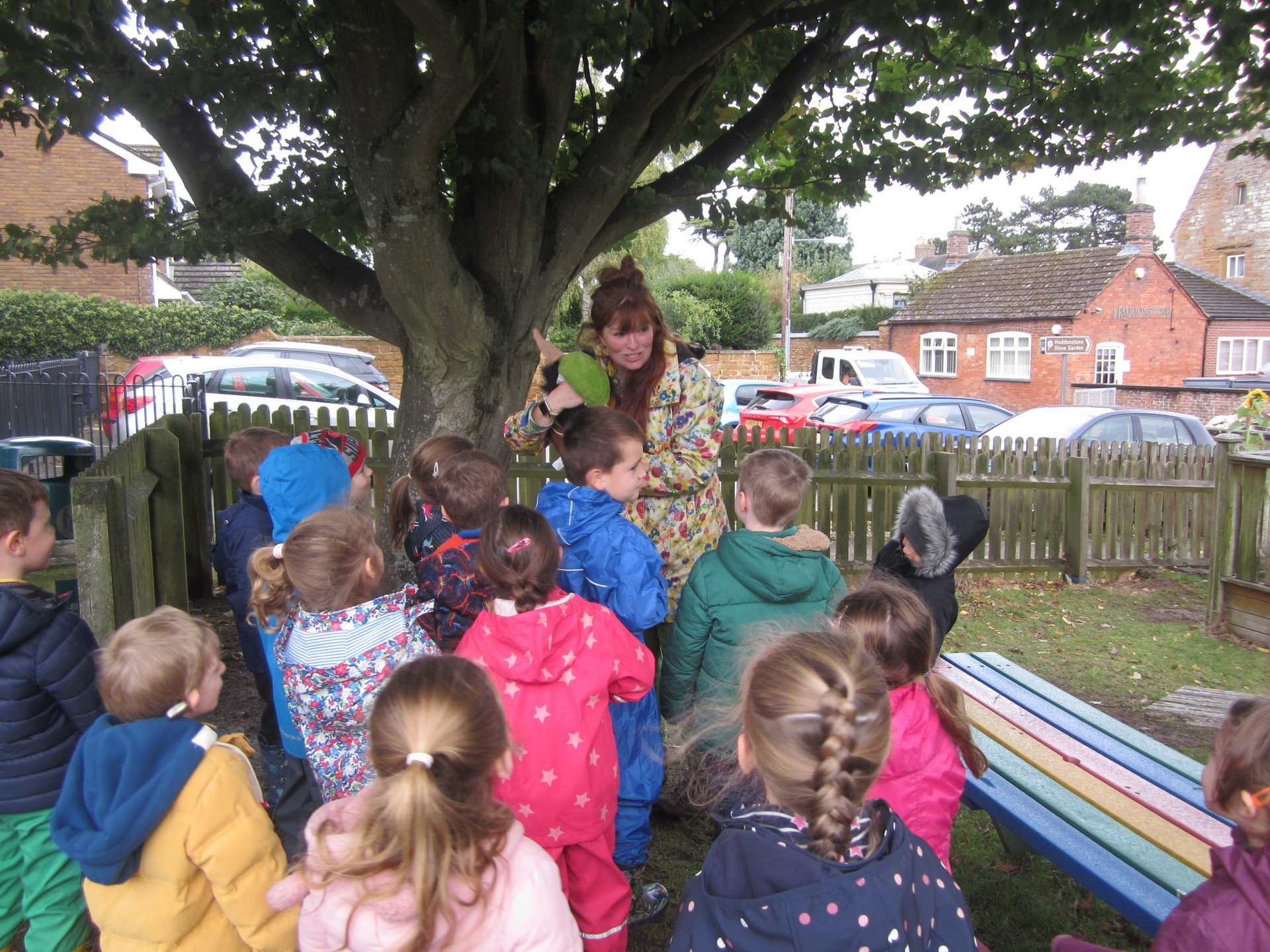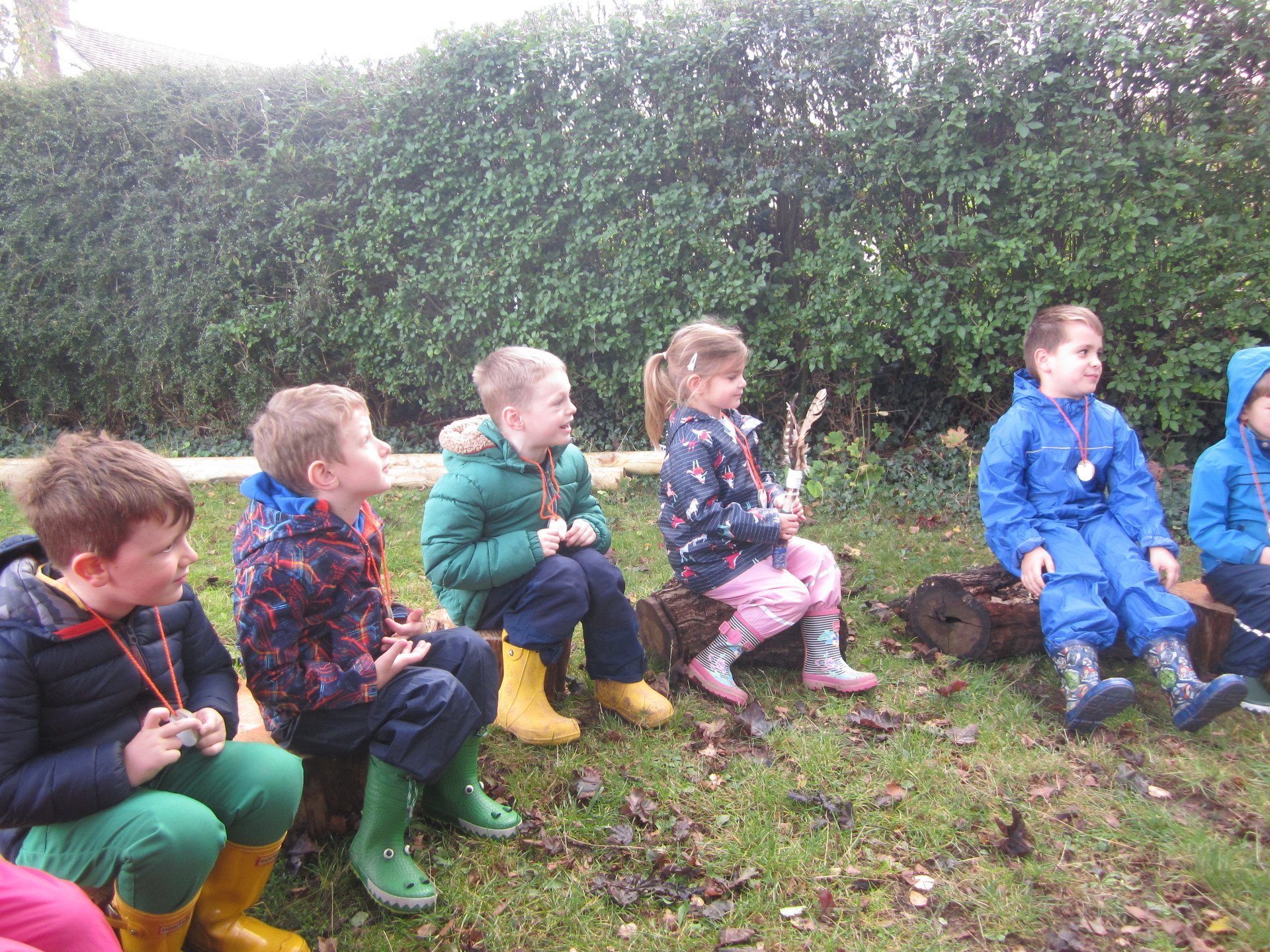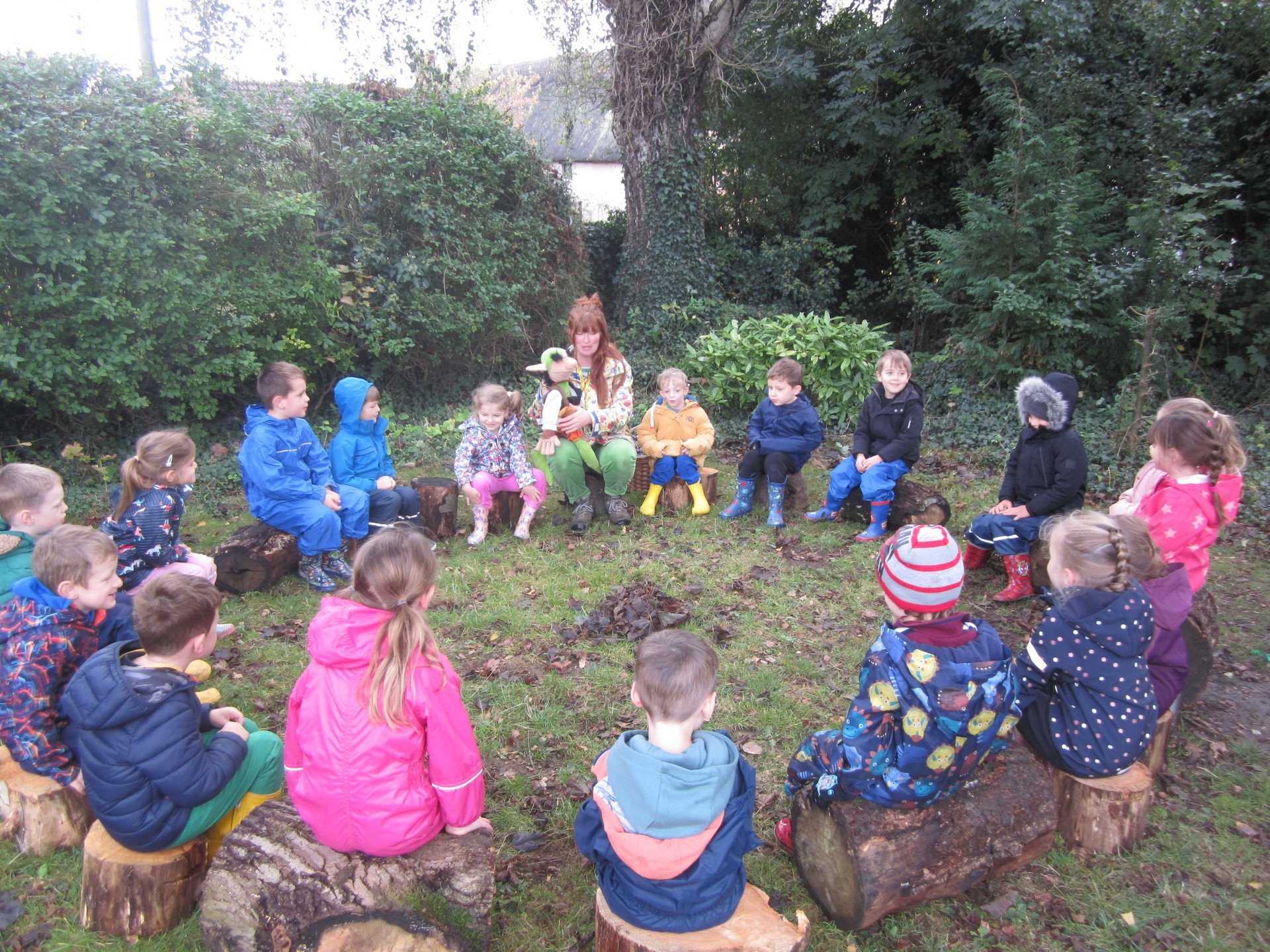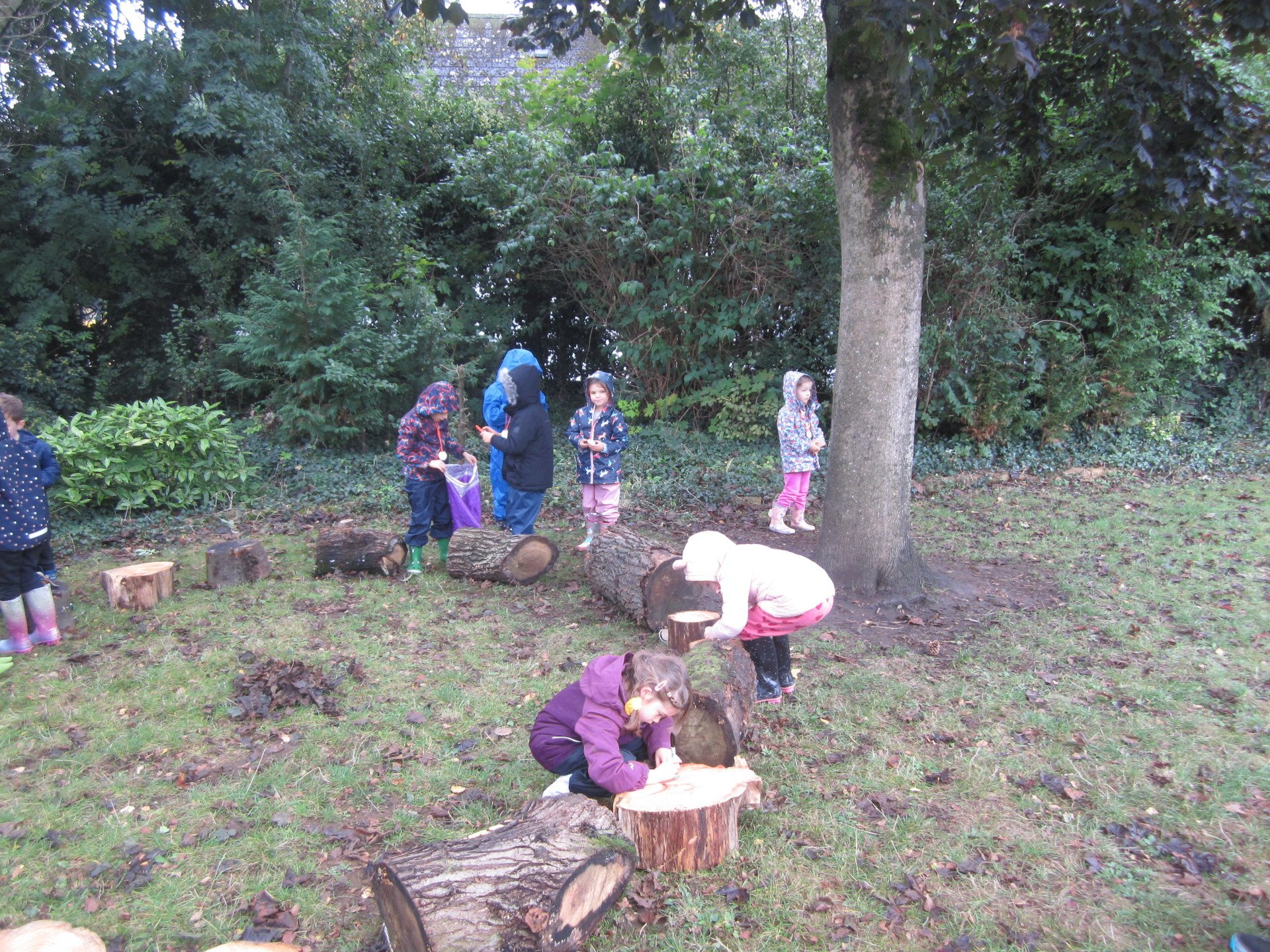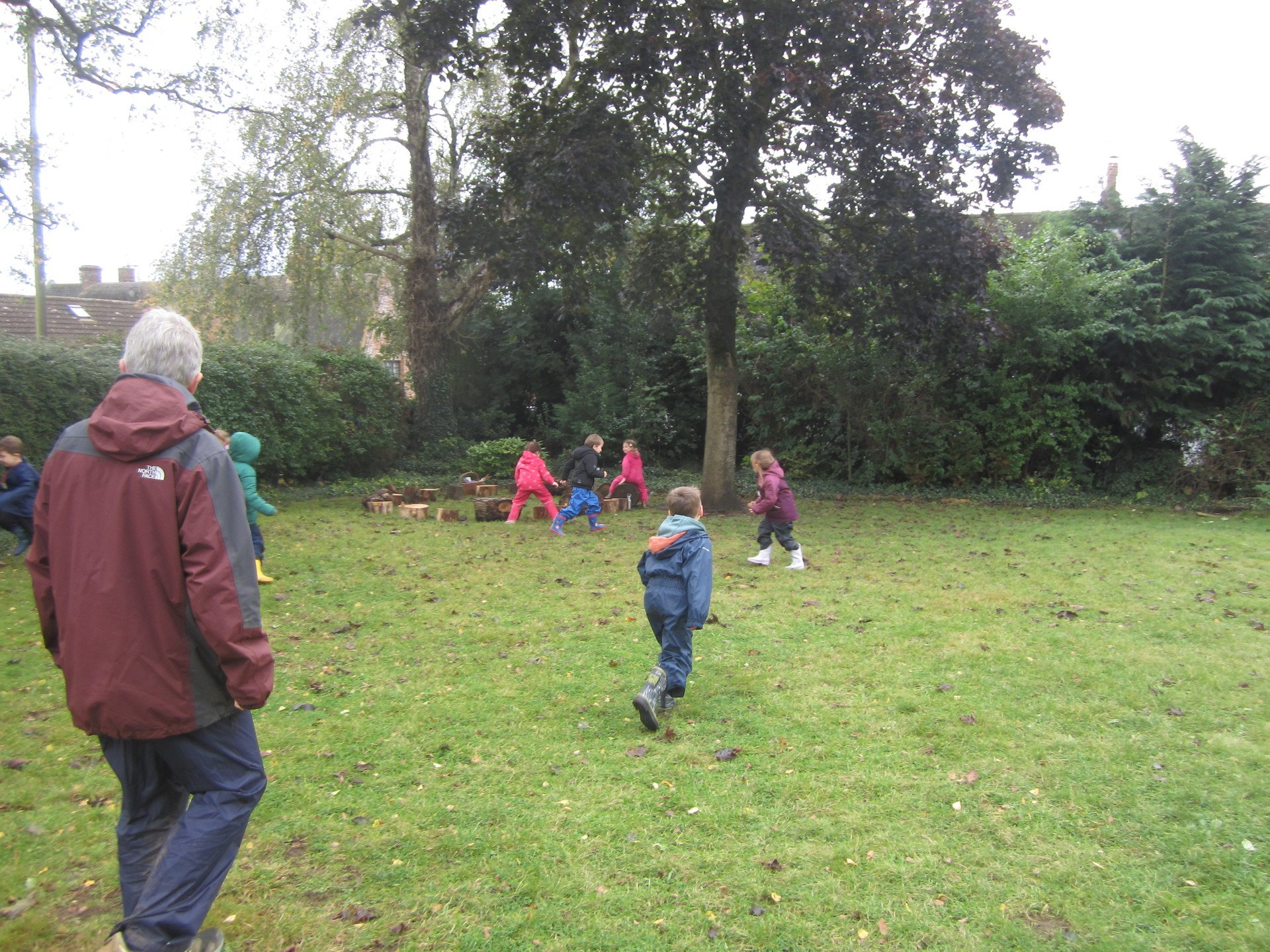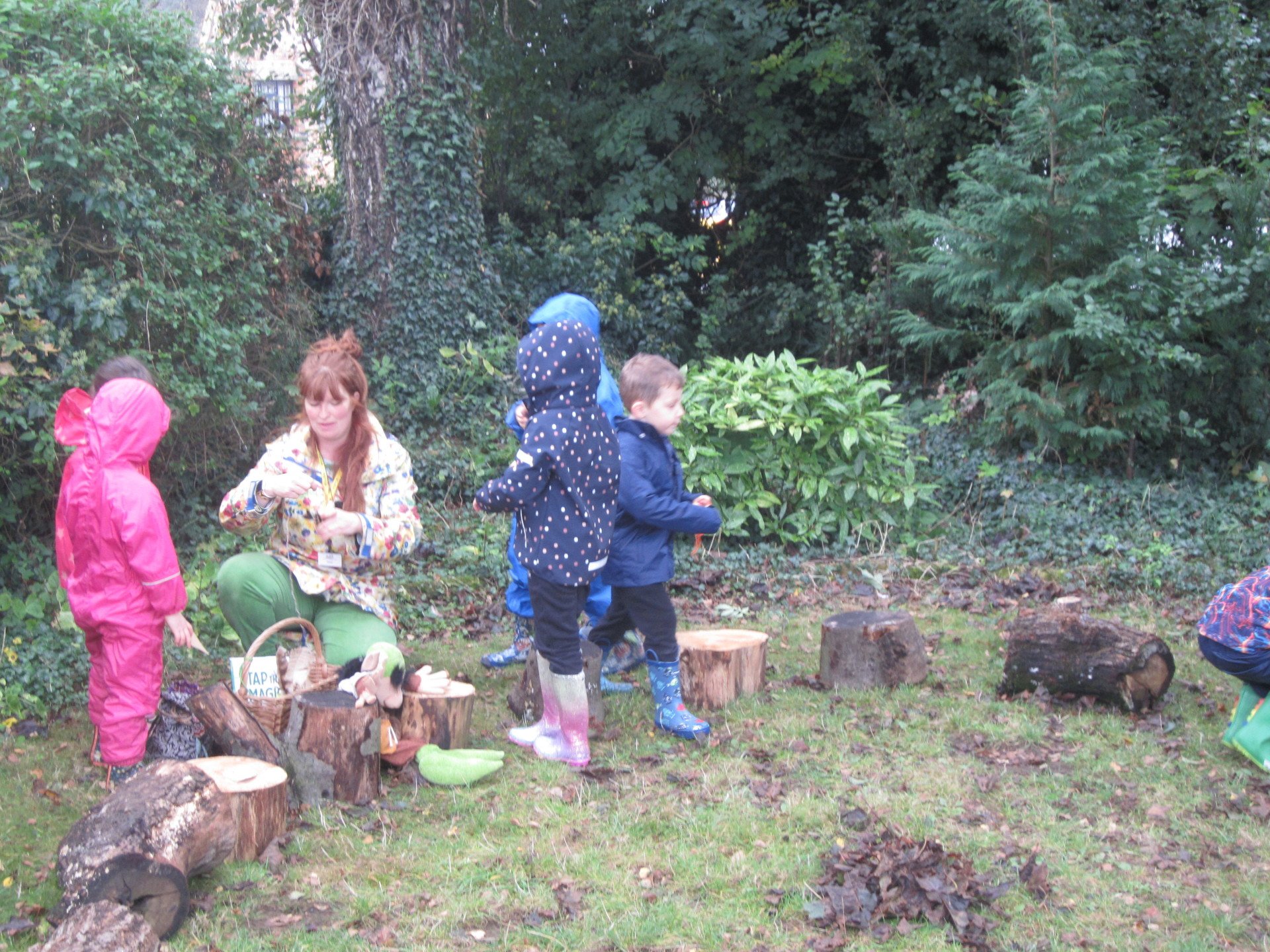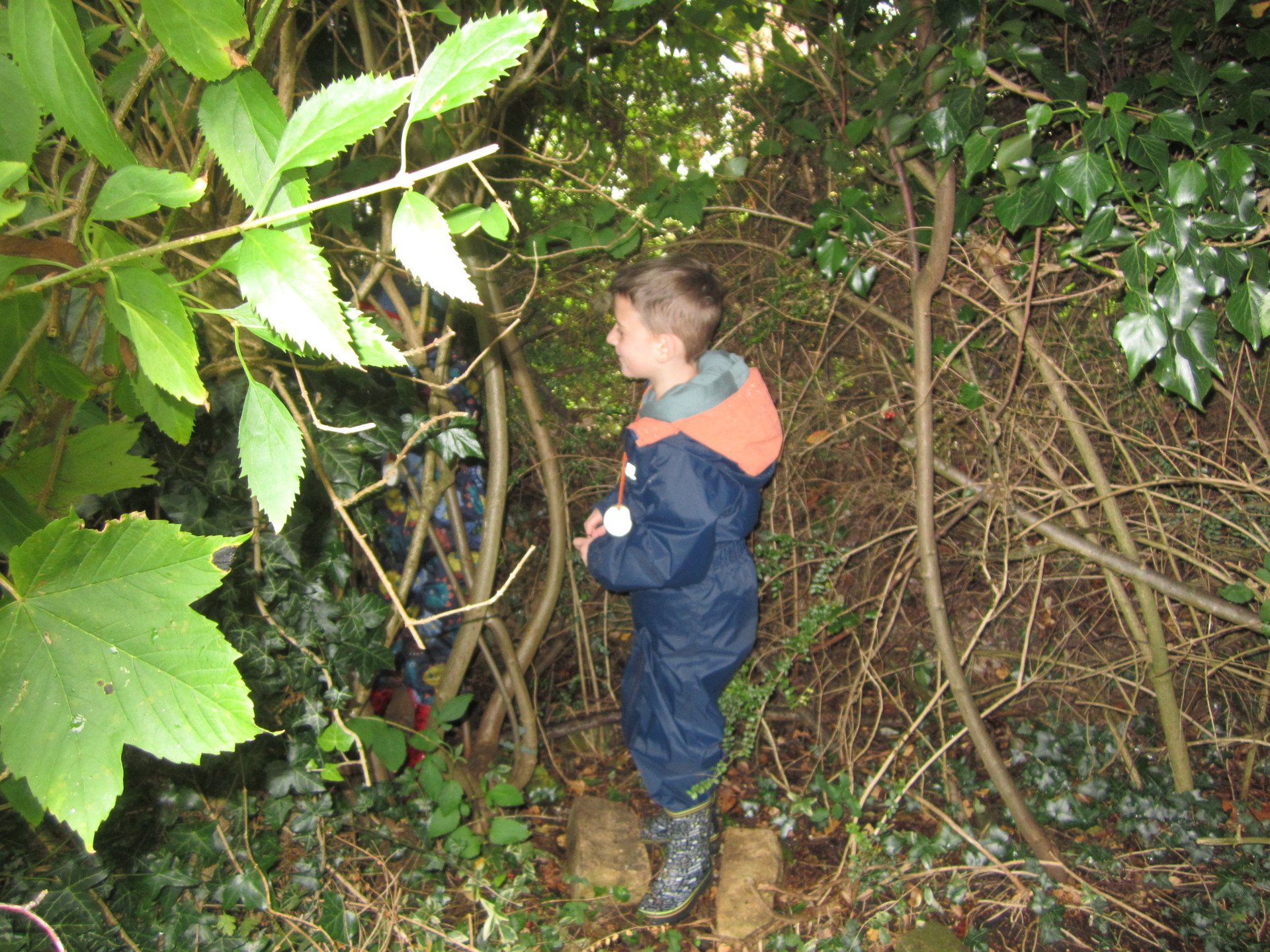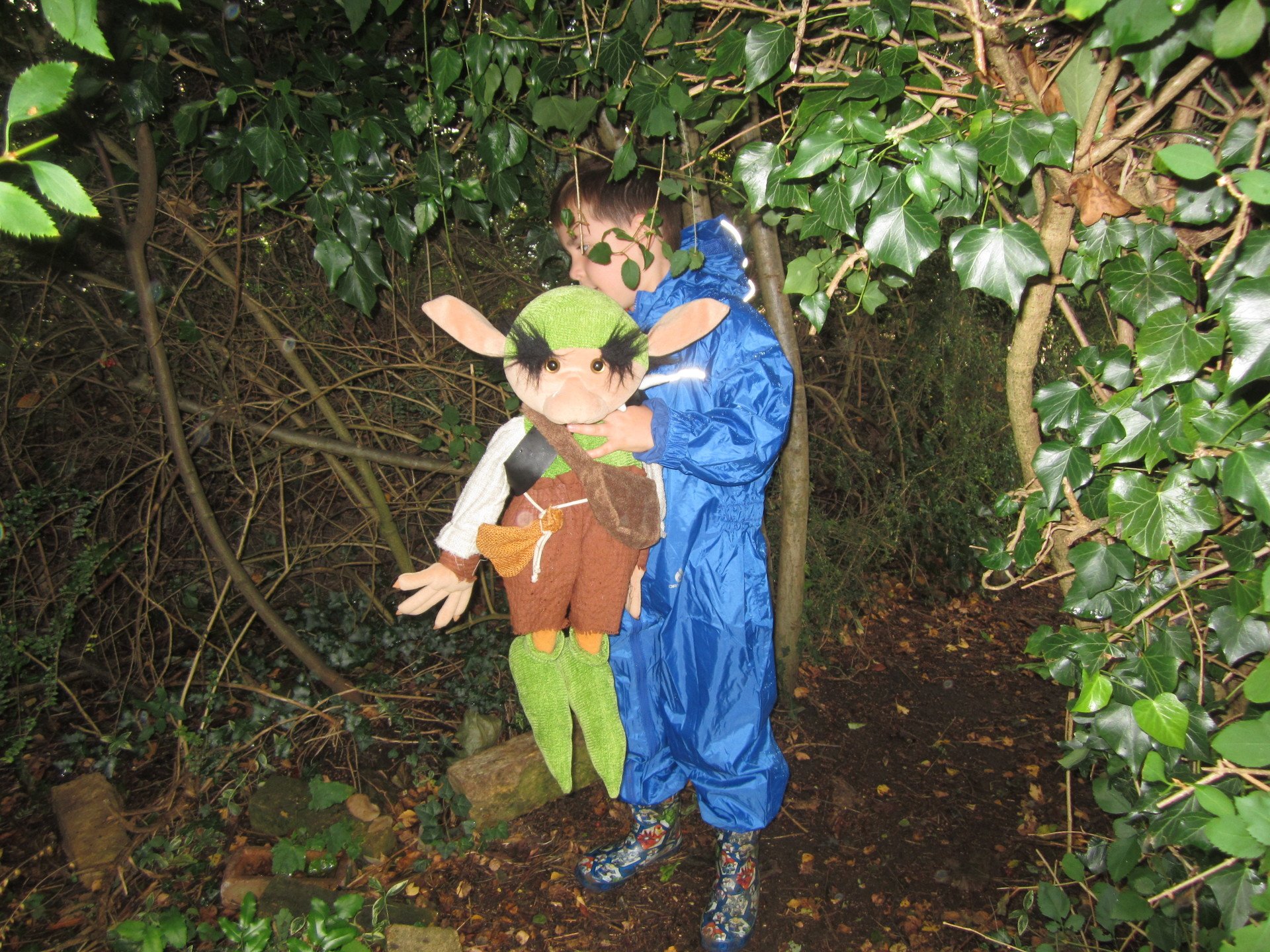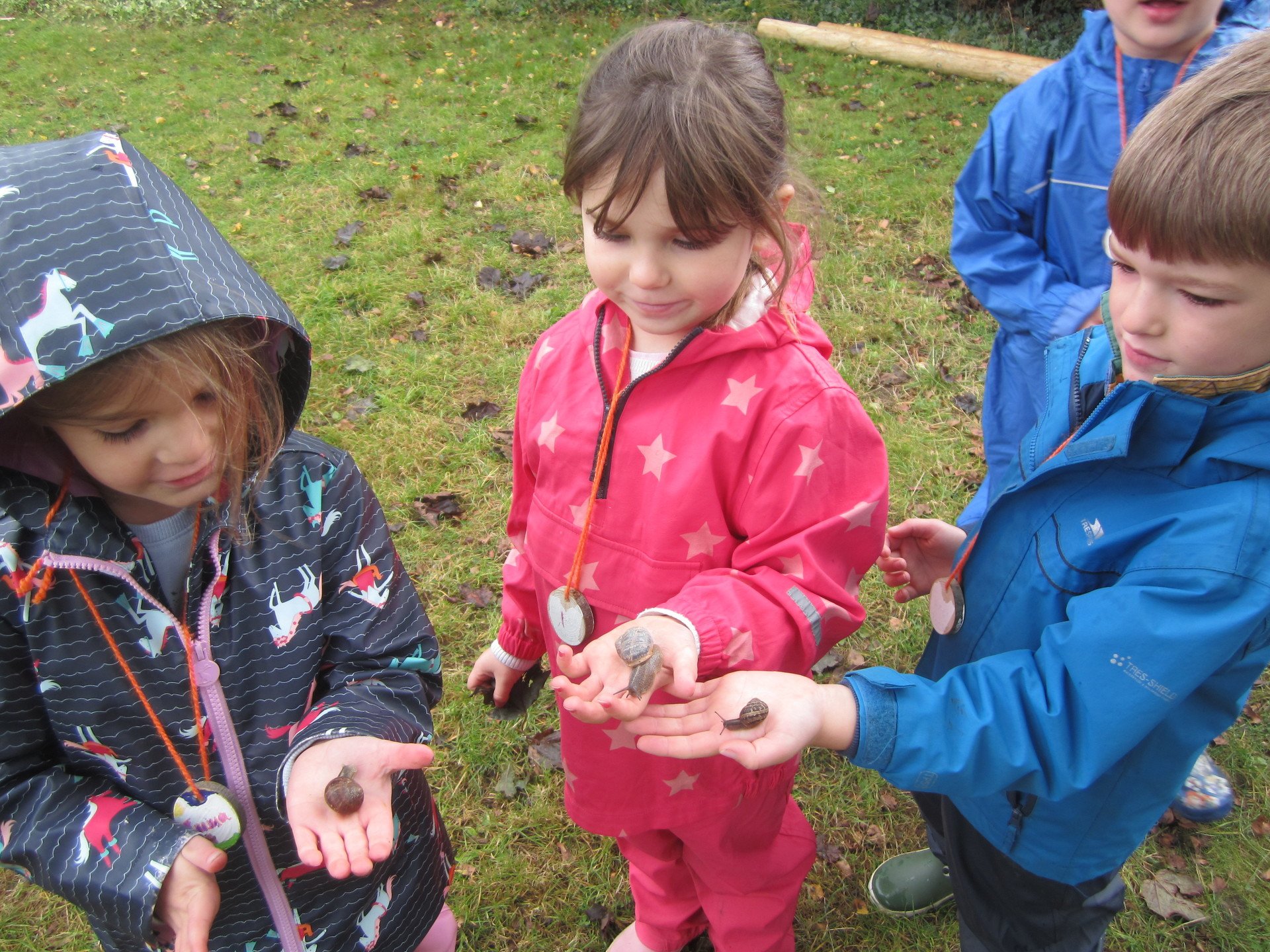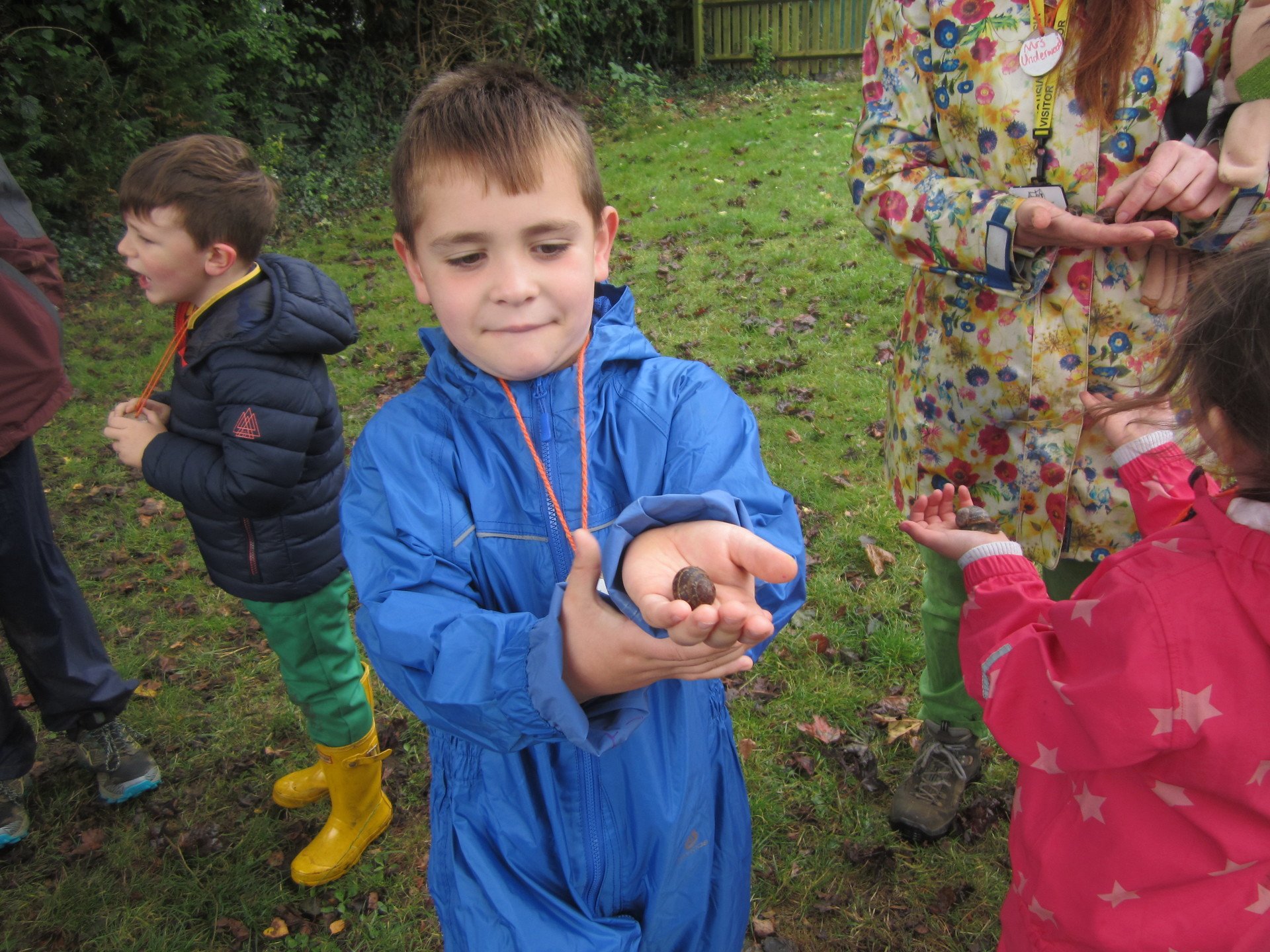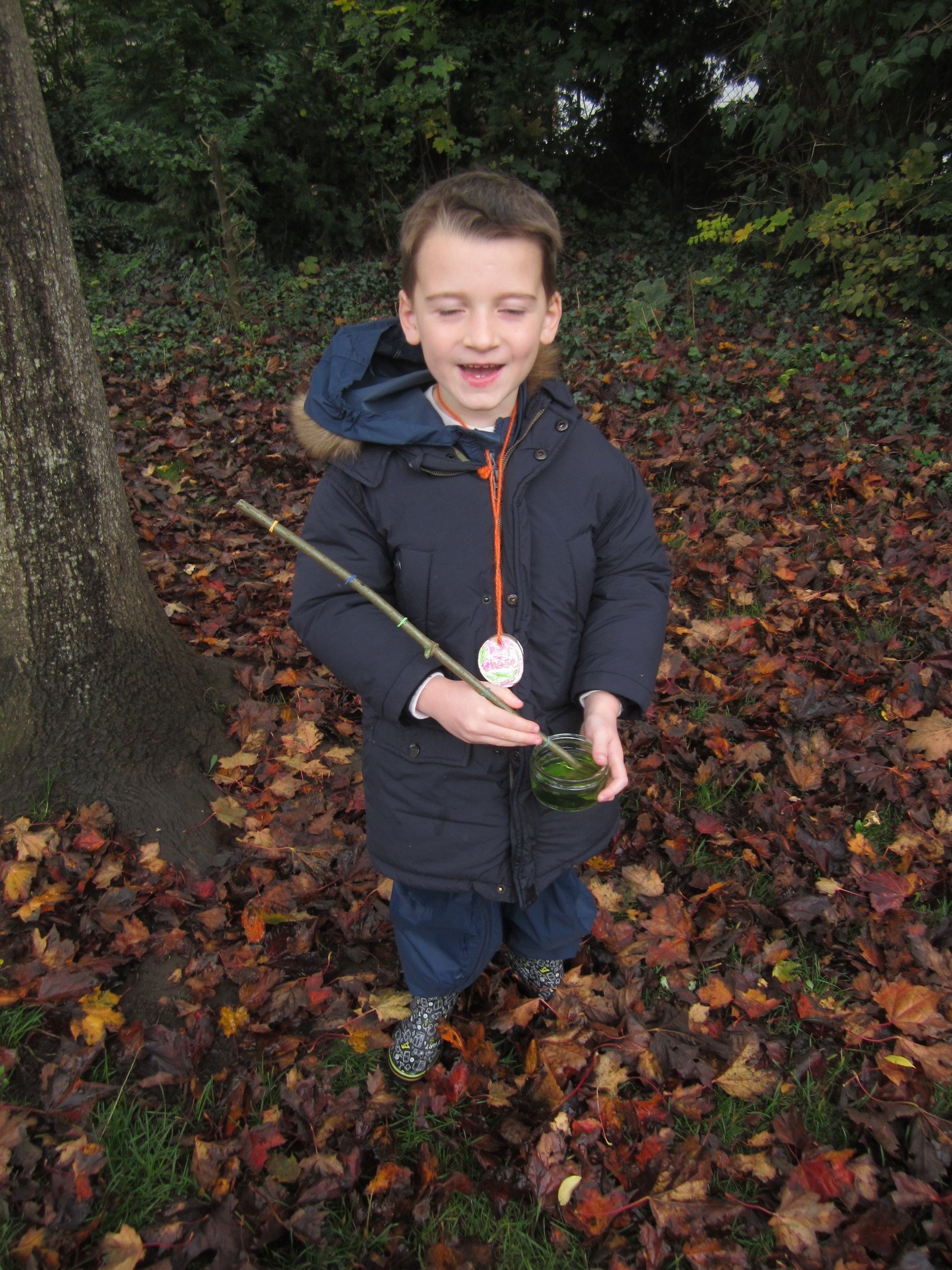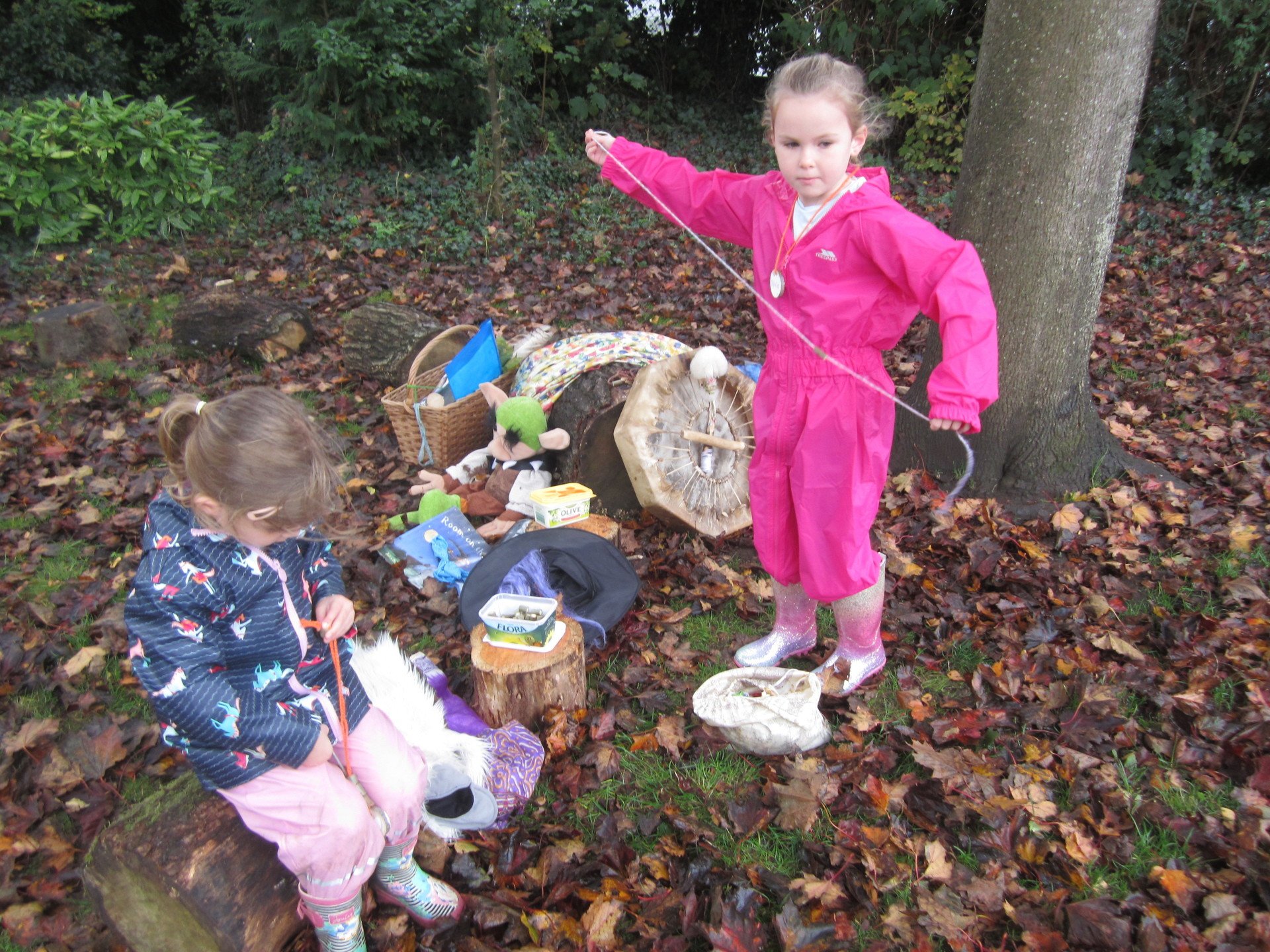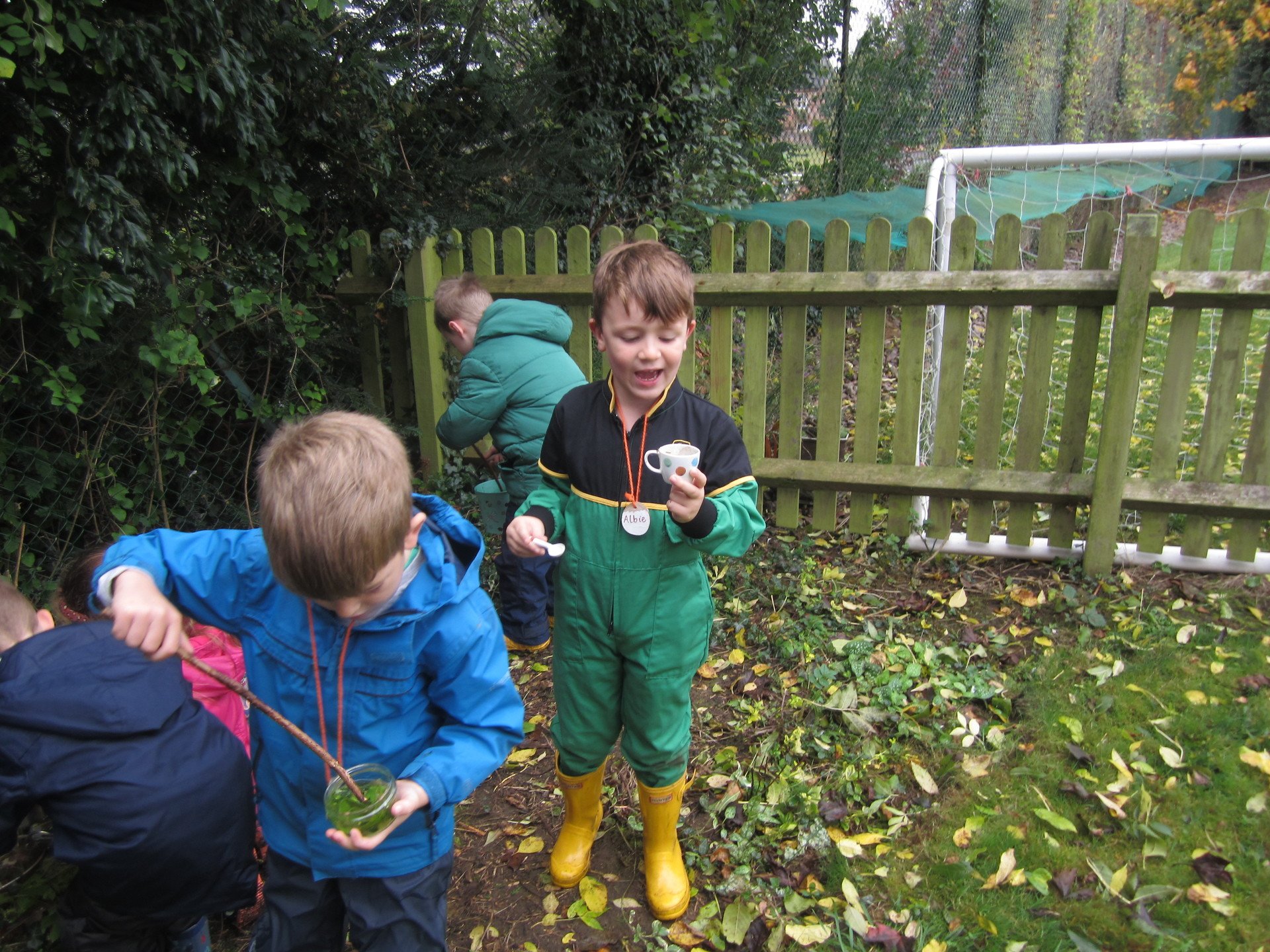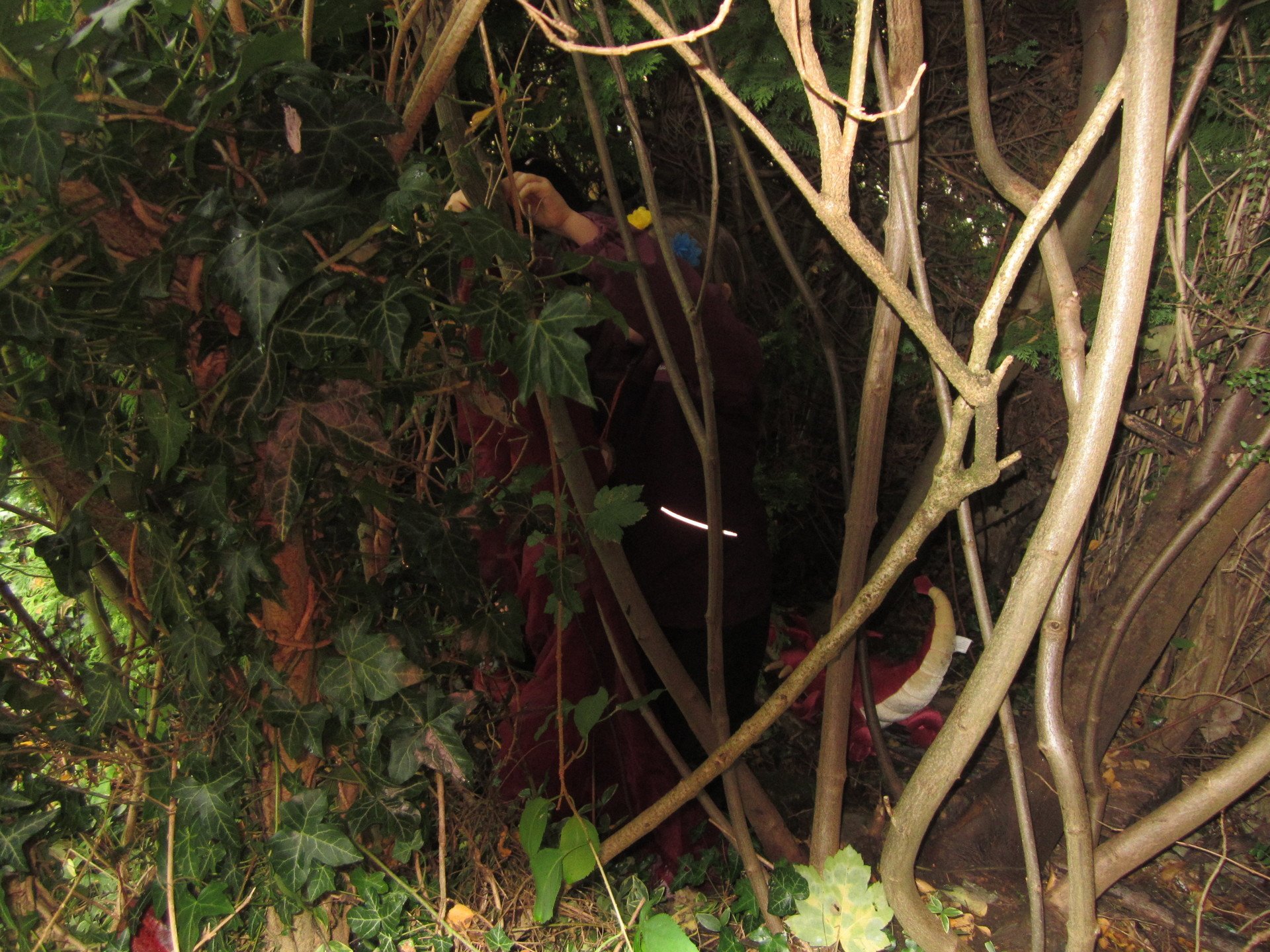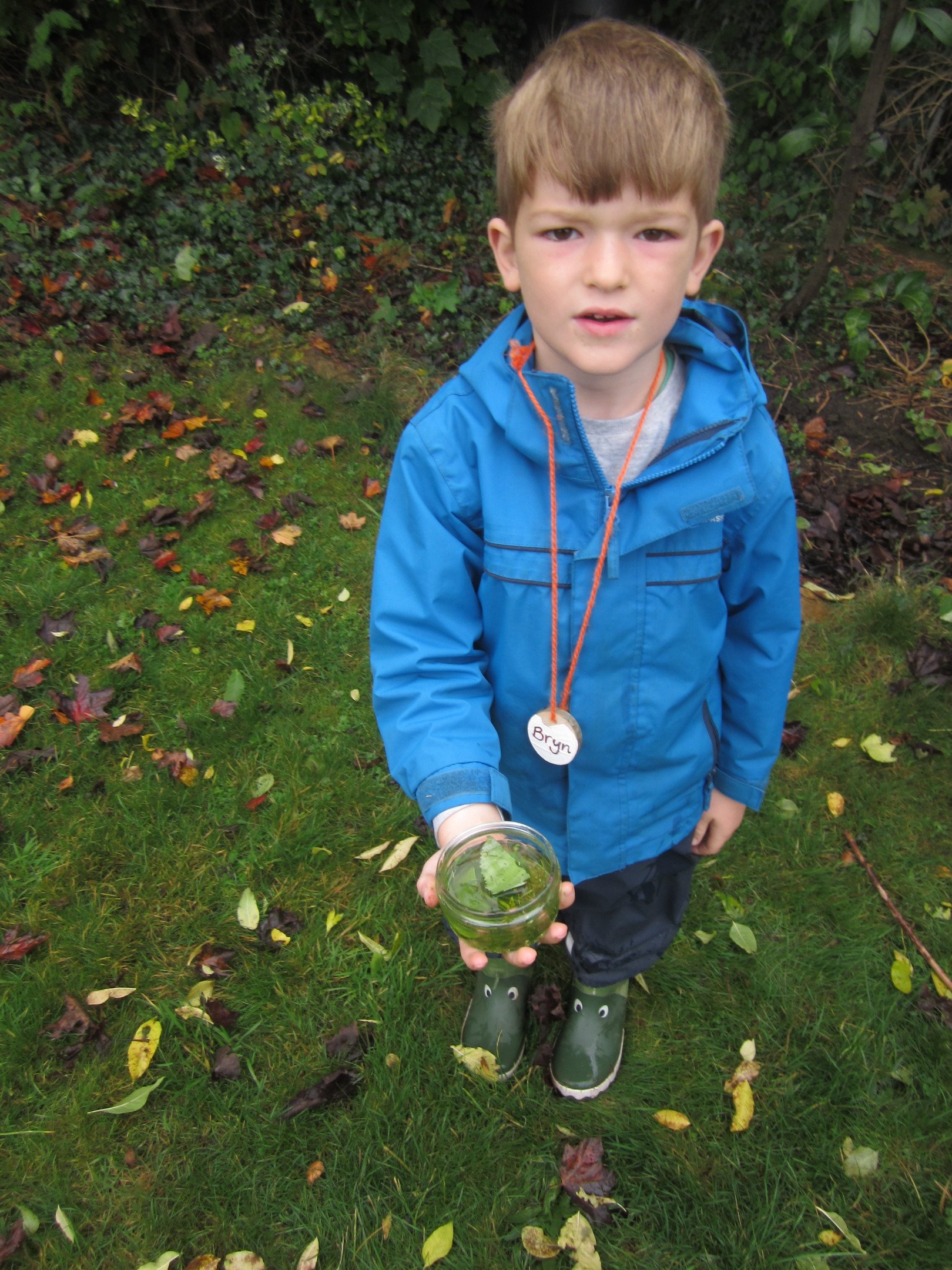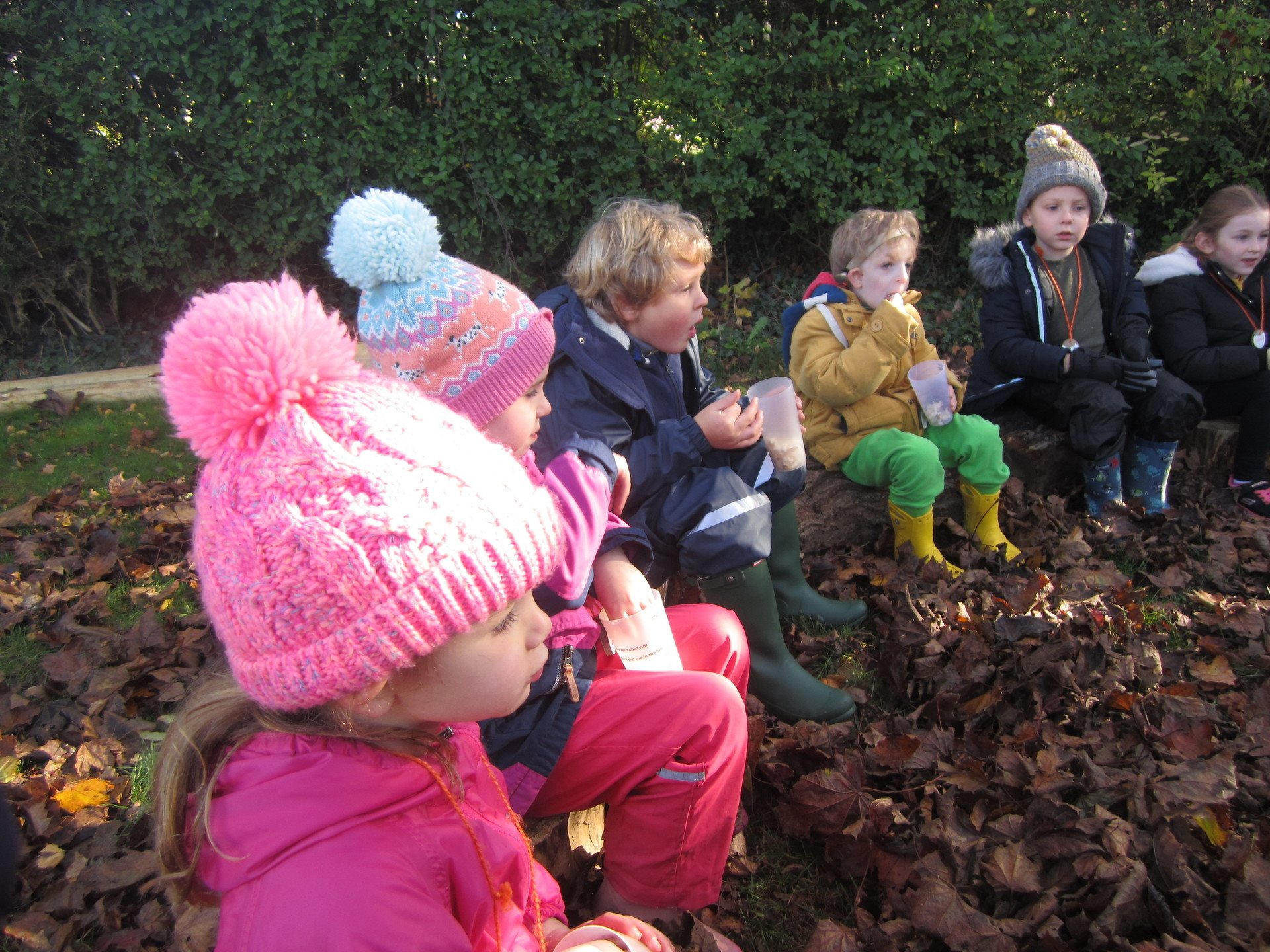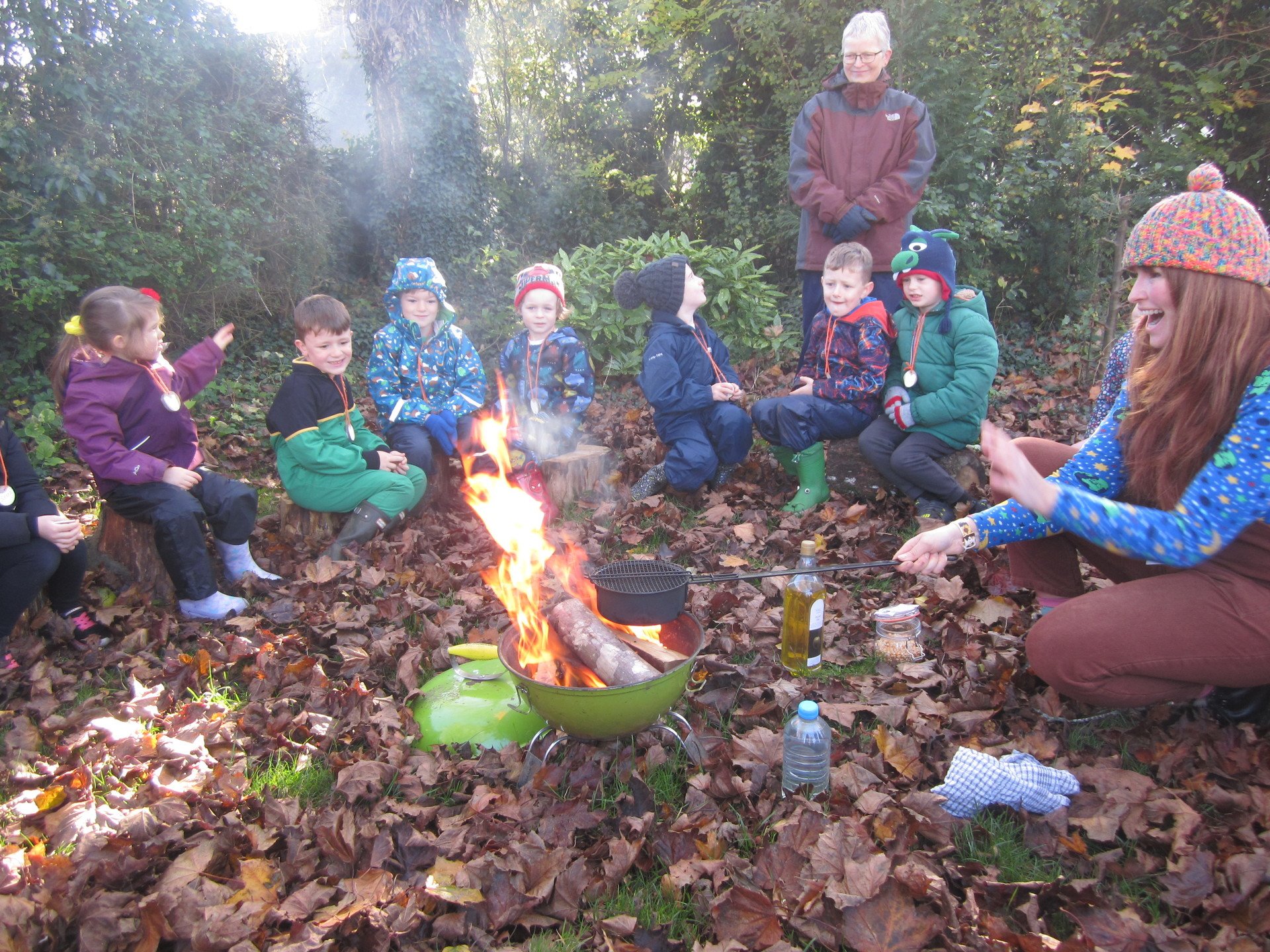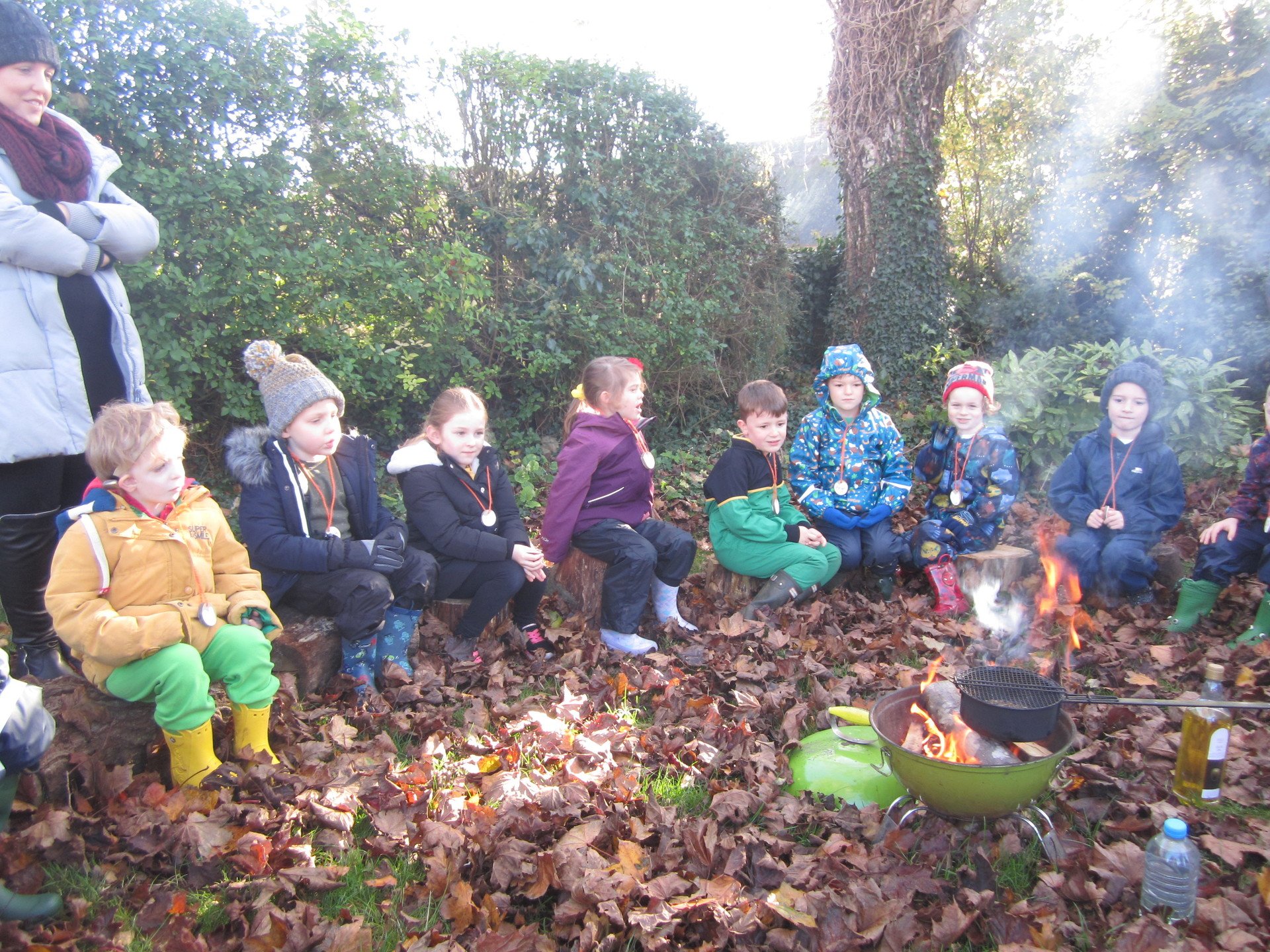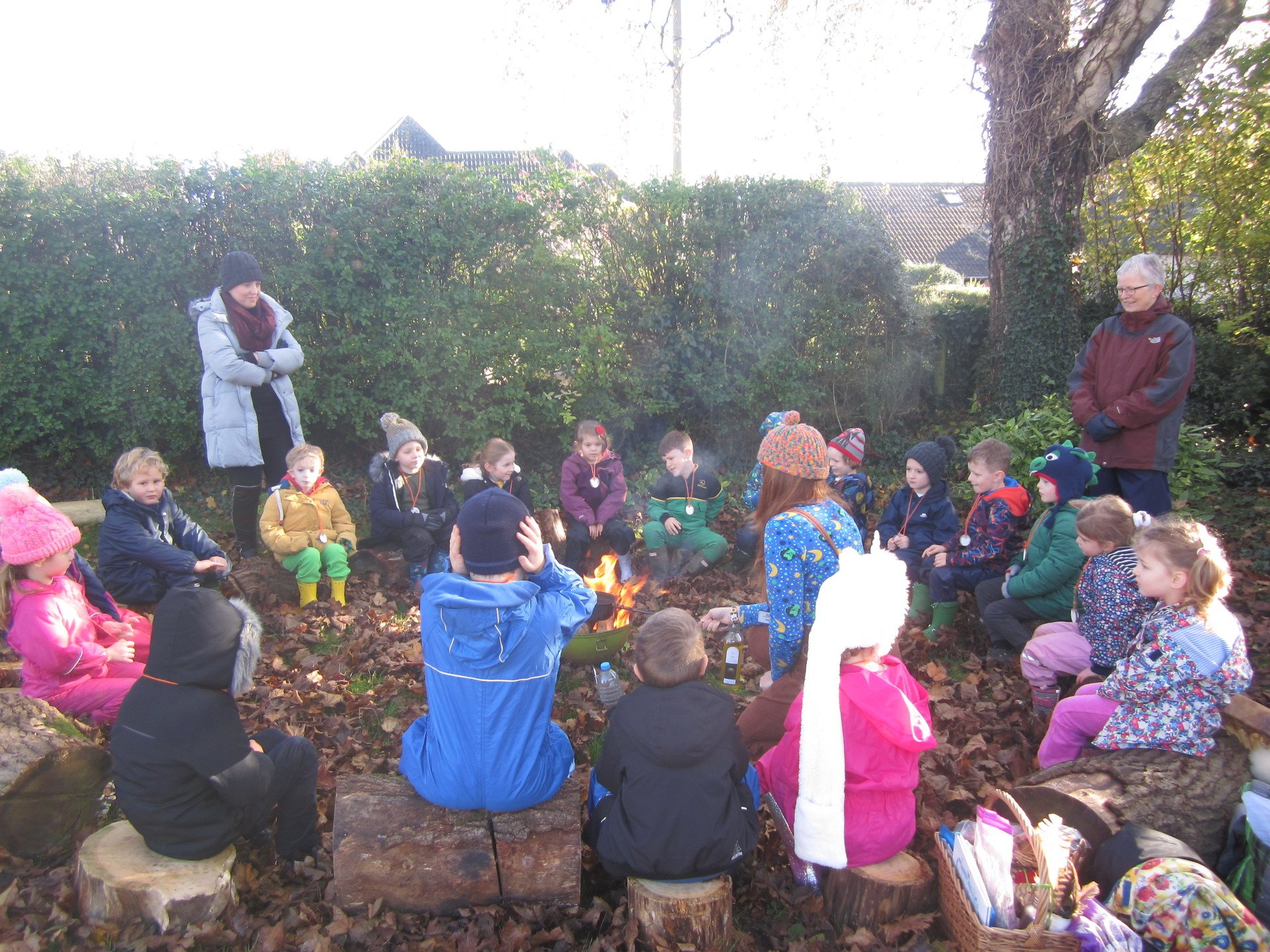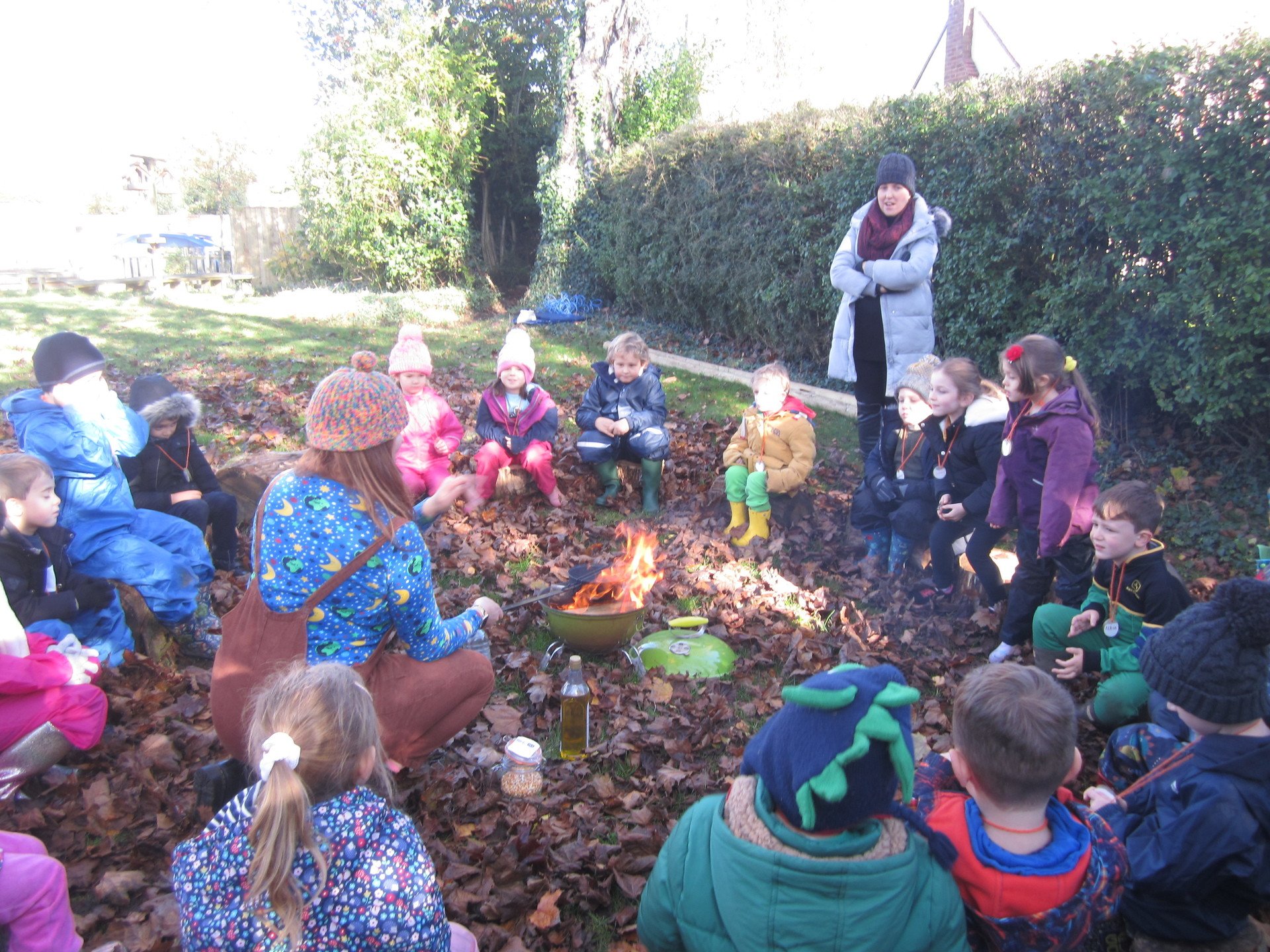 Image Theatre Group production, 12th October 2021
Many thanks to the Image Theatre Group, who treated the whole school to an interactive production of George and the Dragon, running workshops with the children.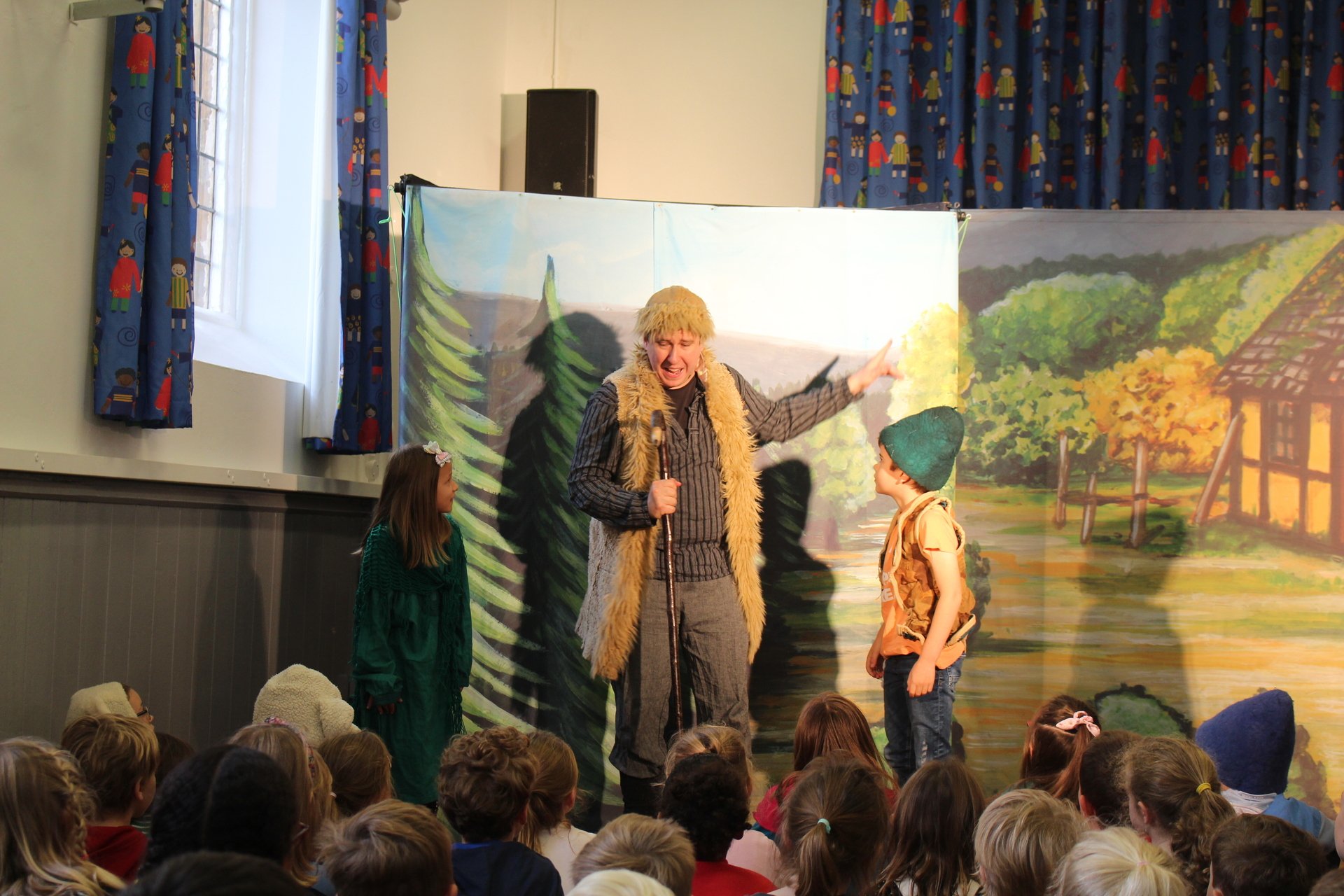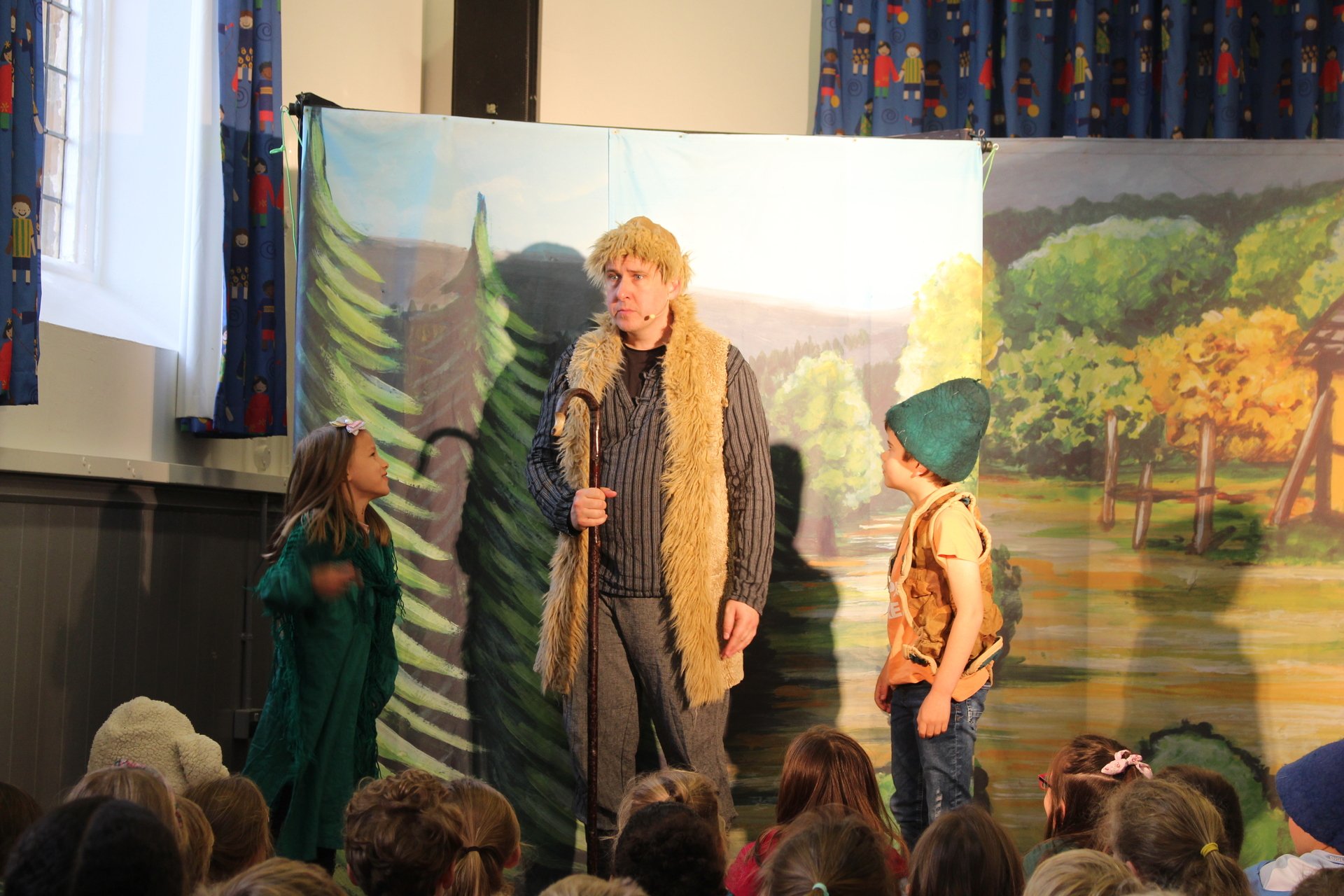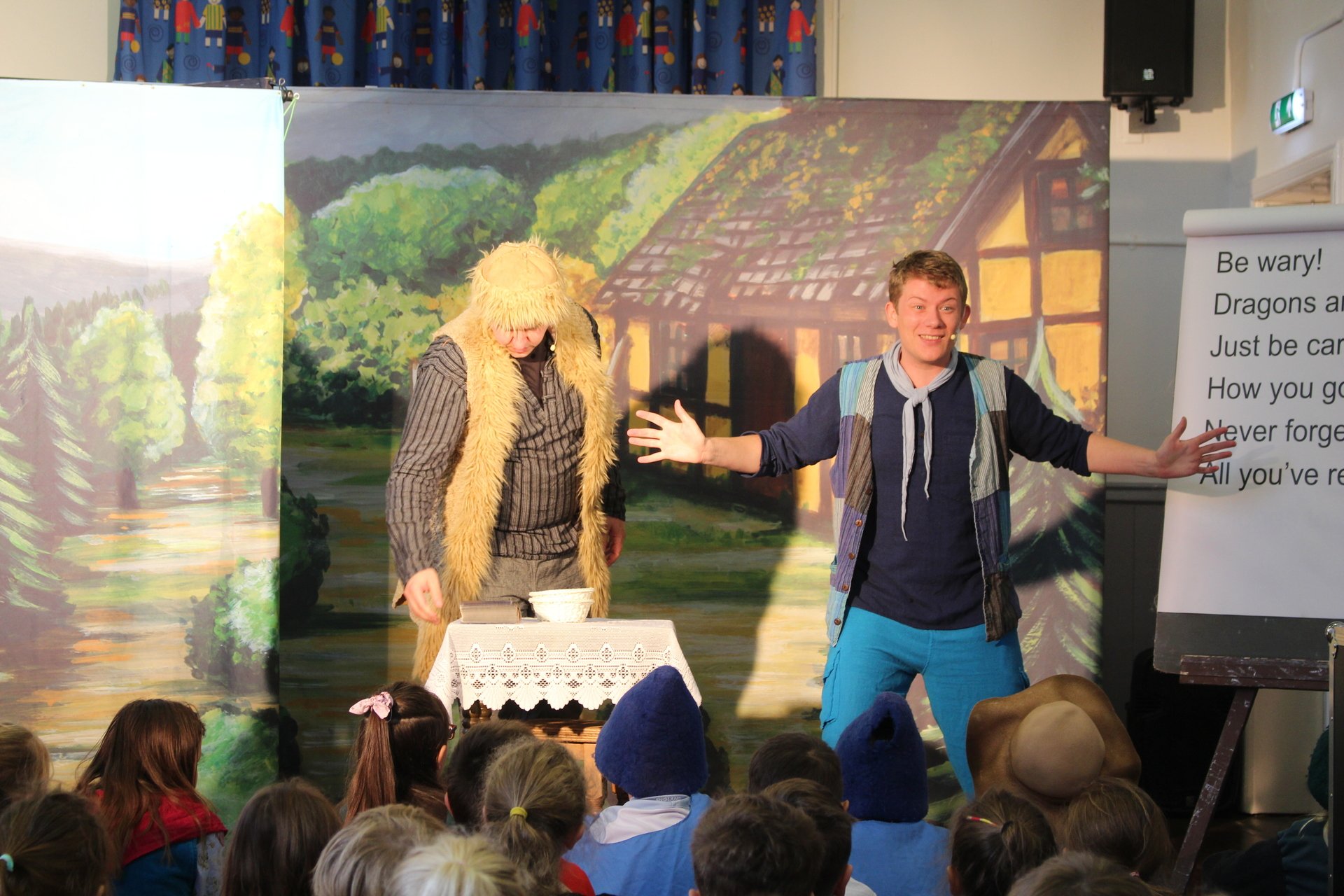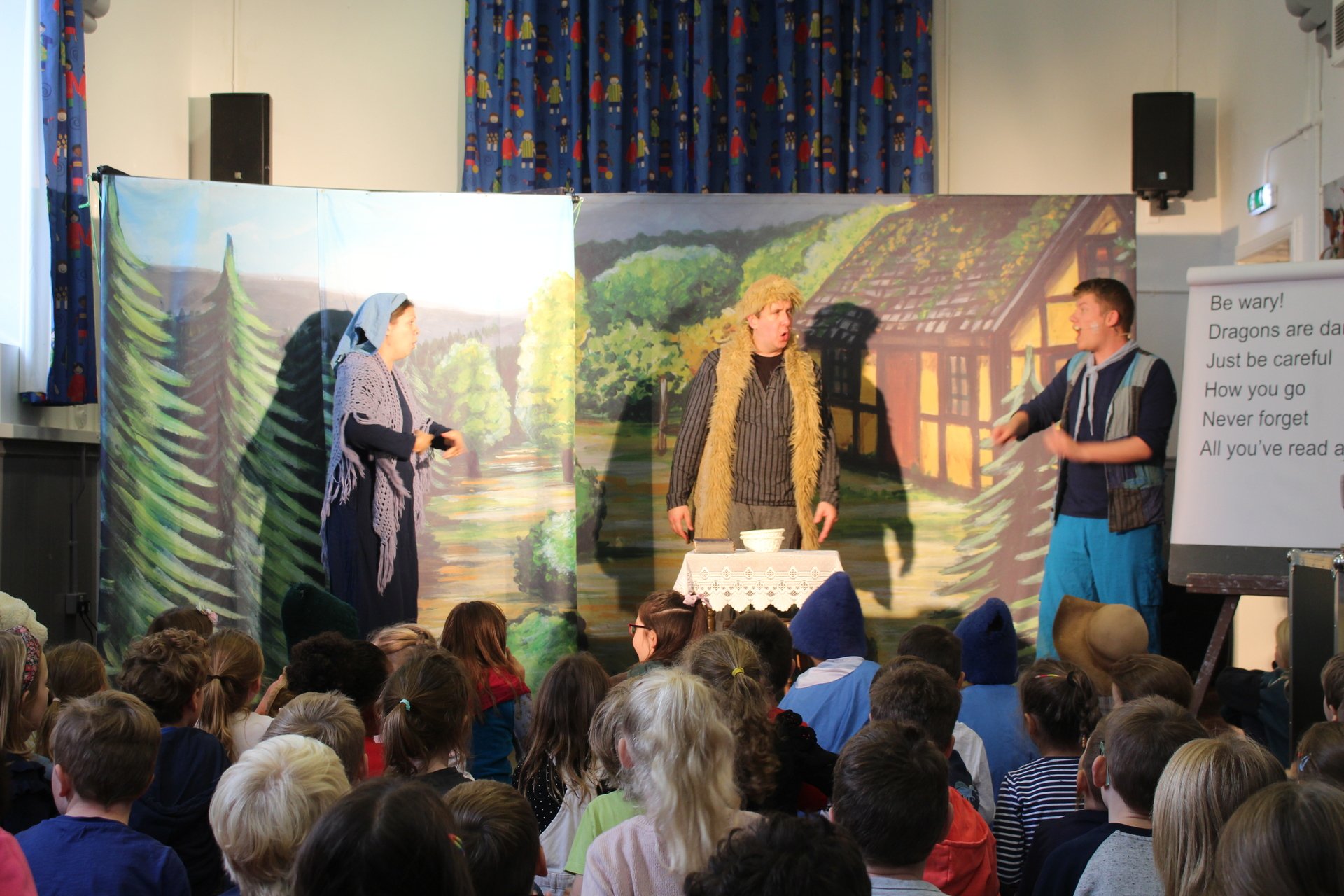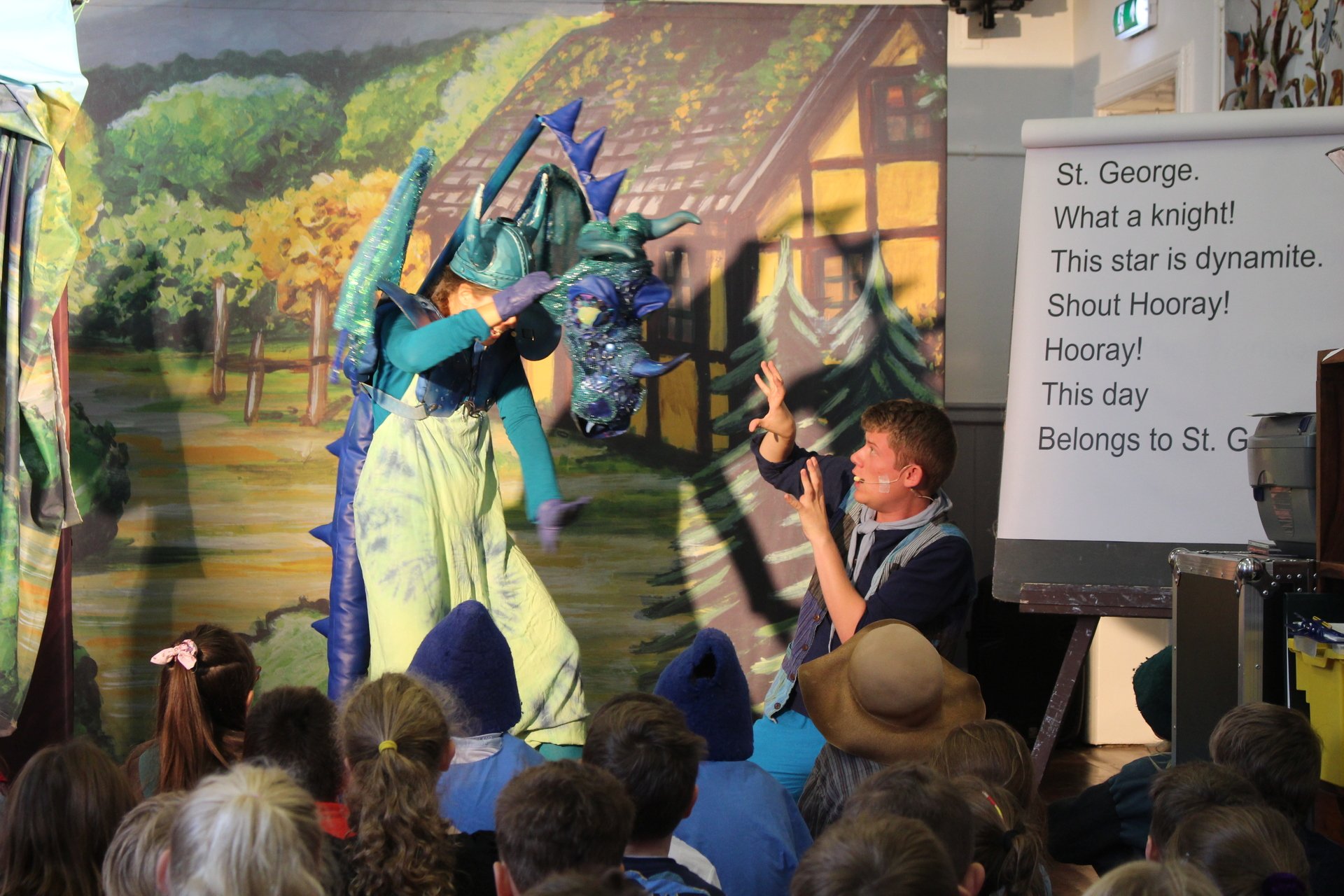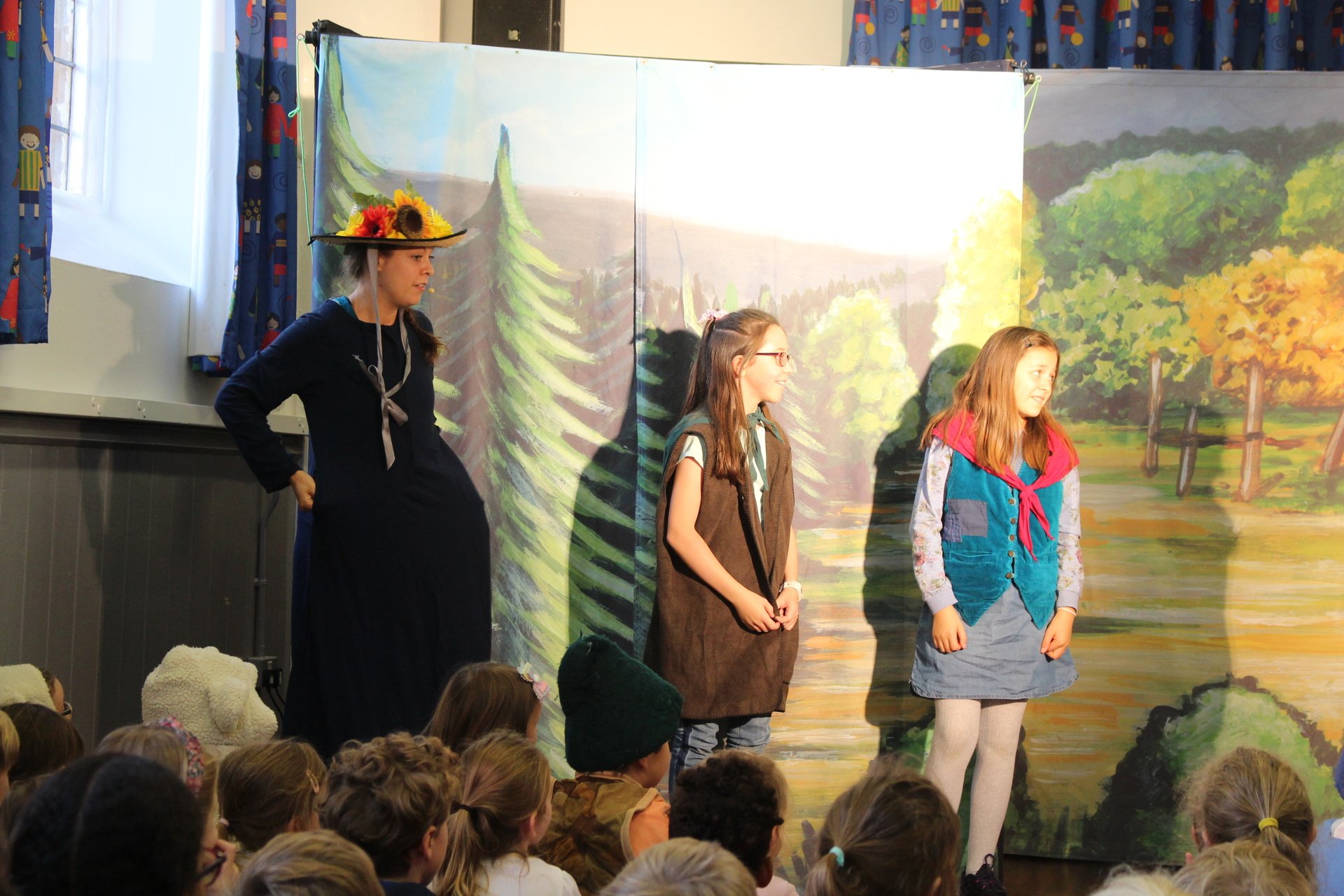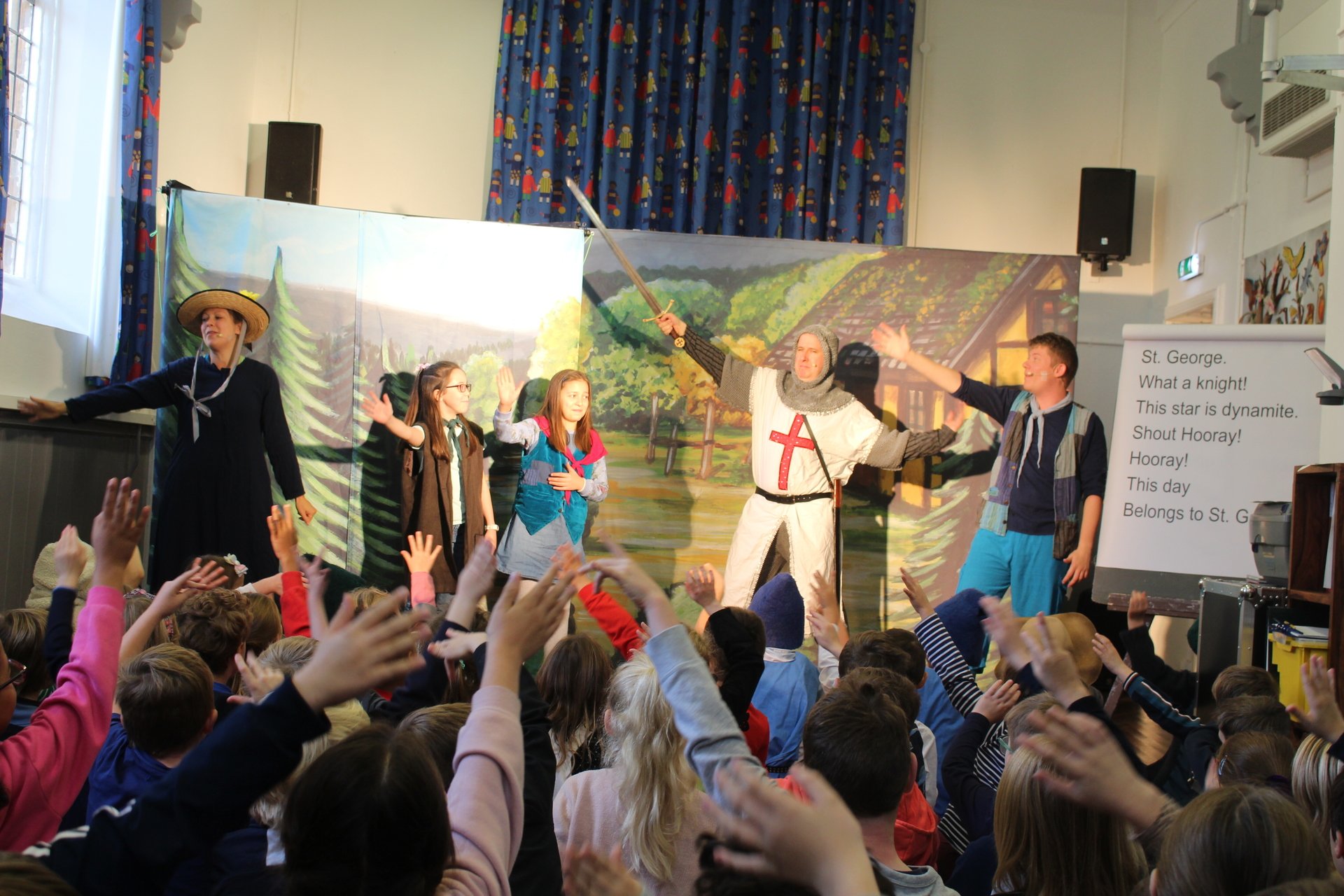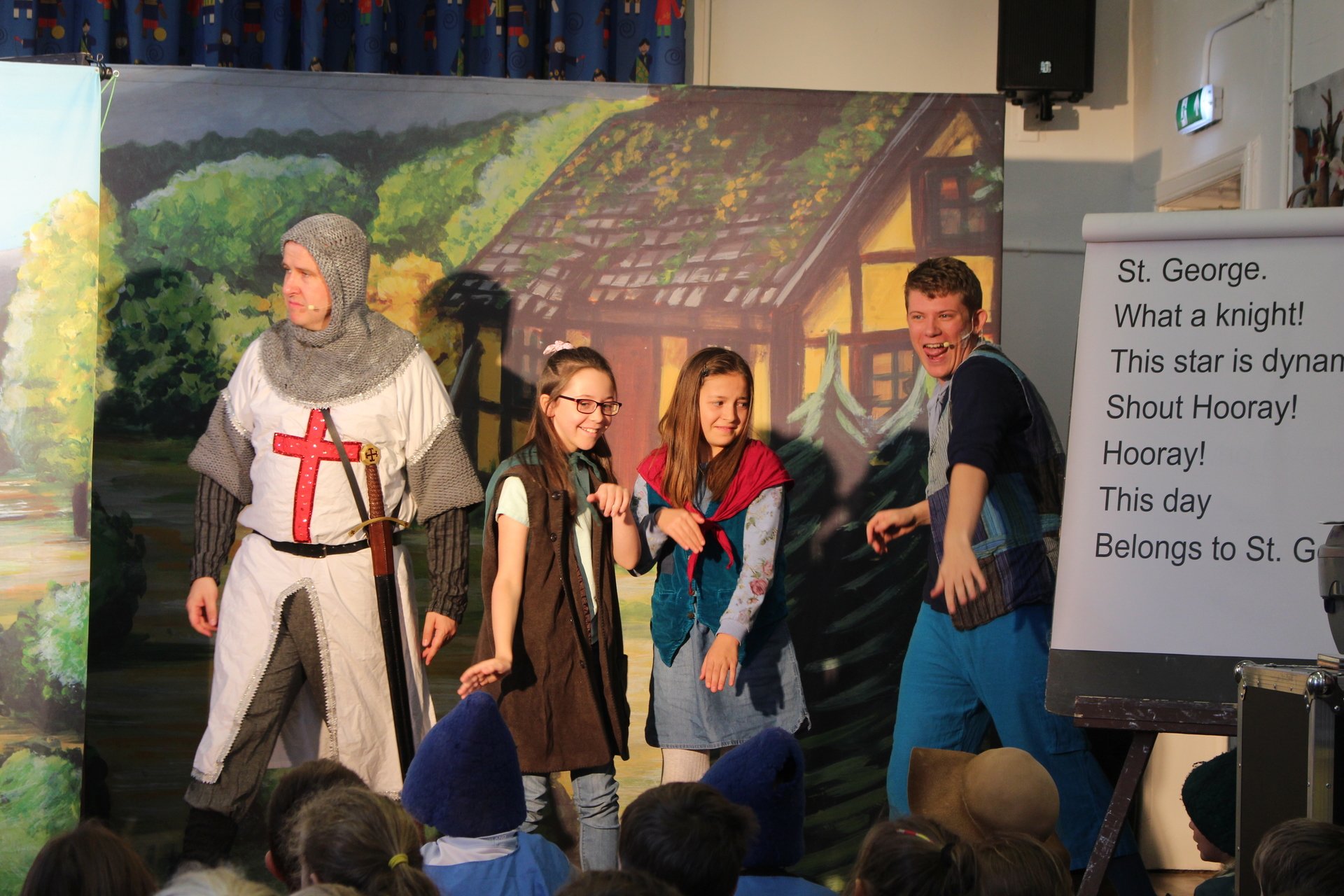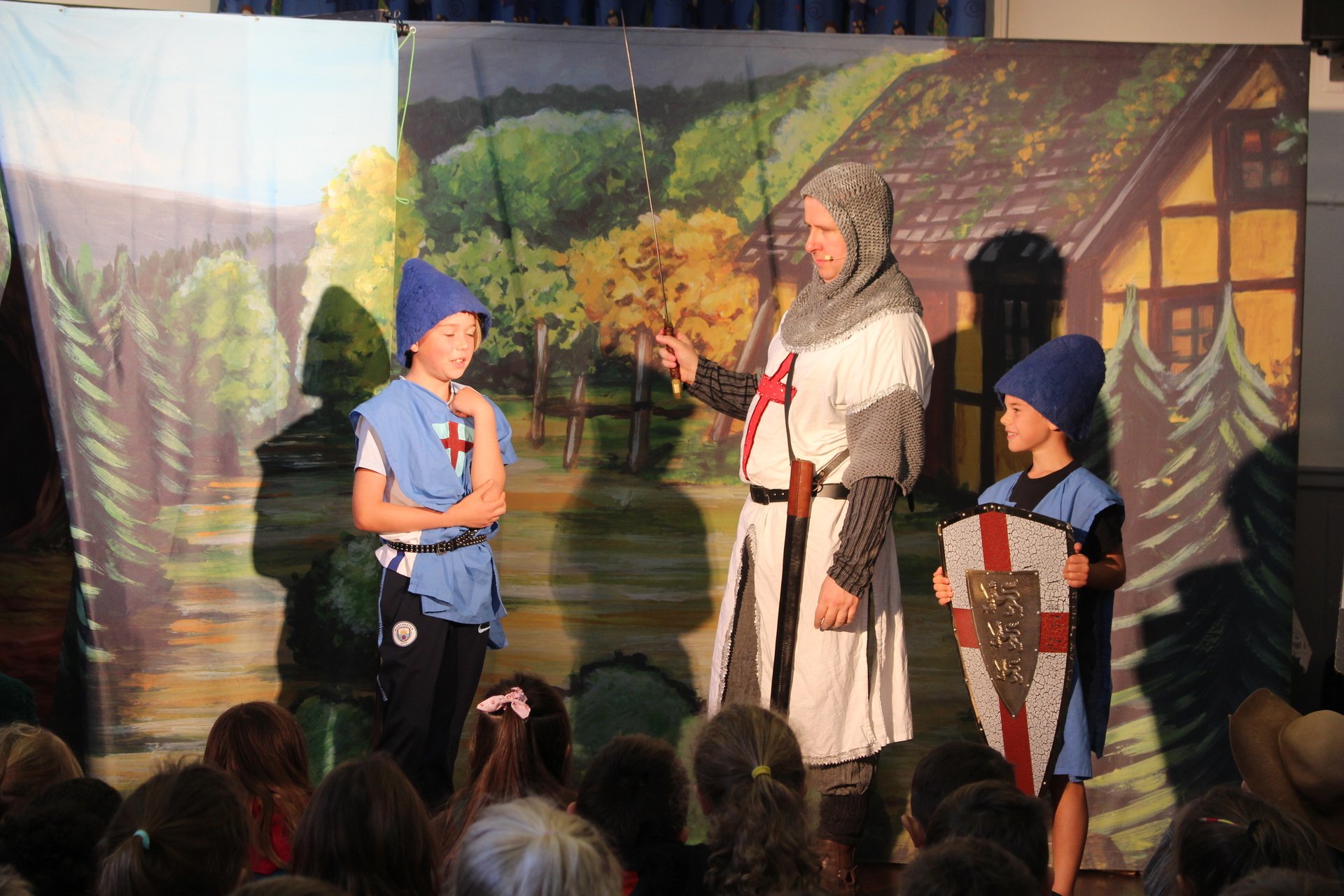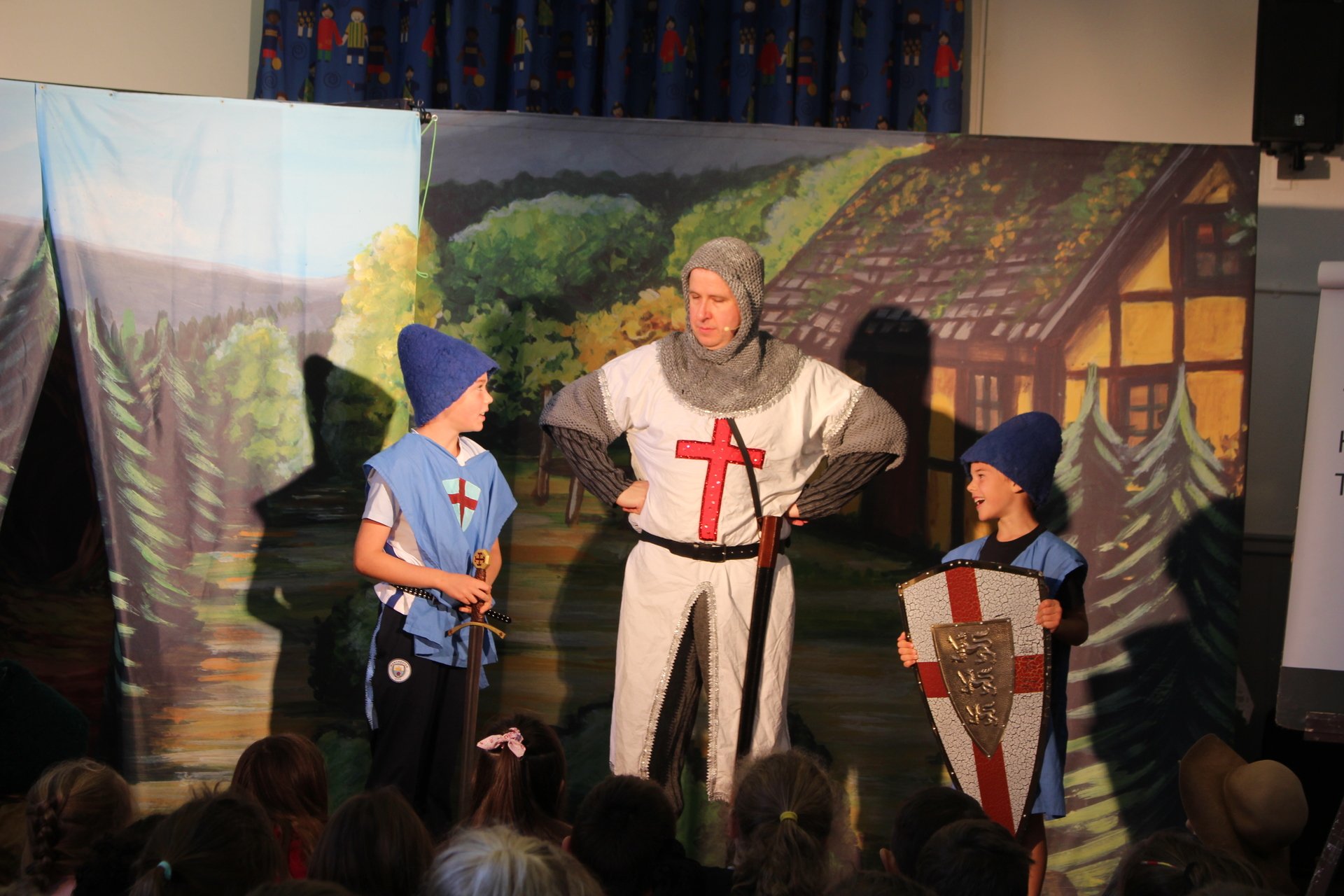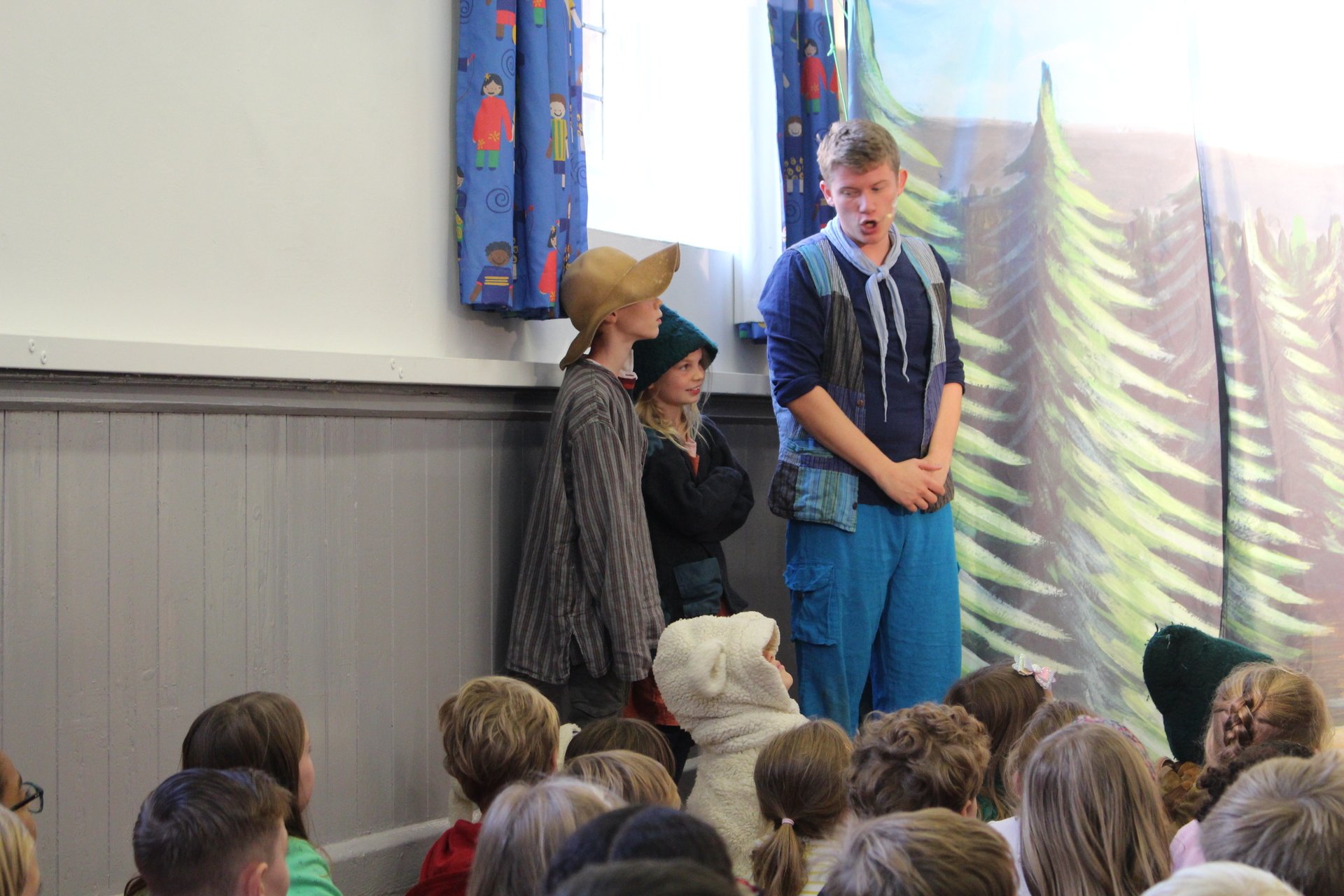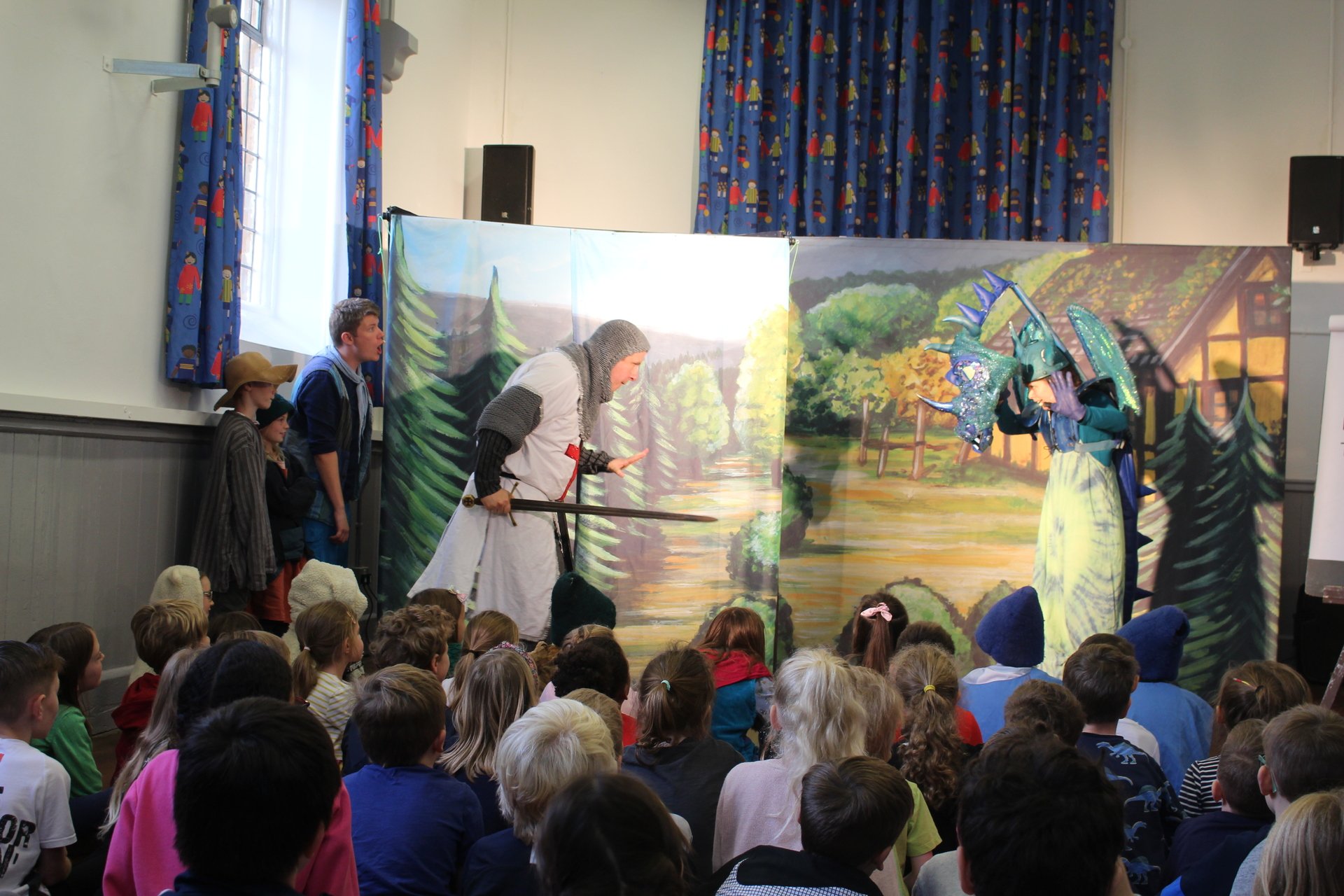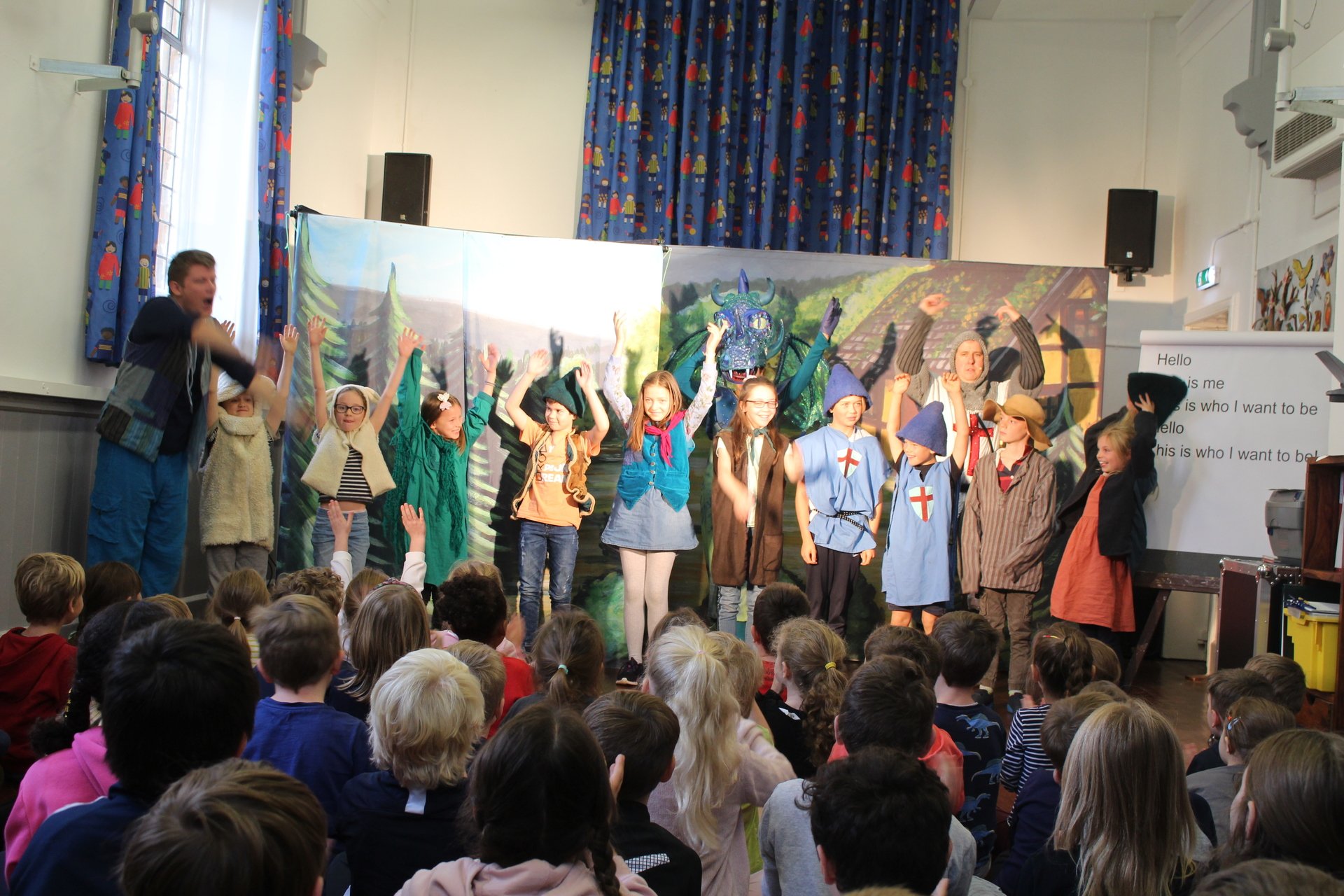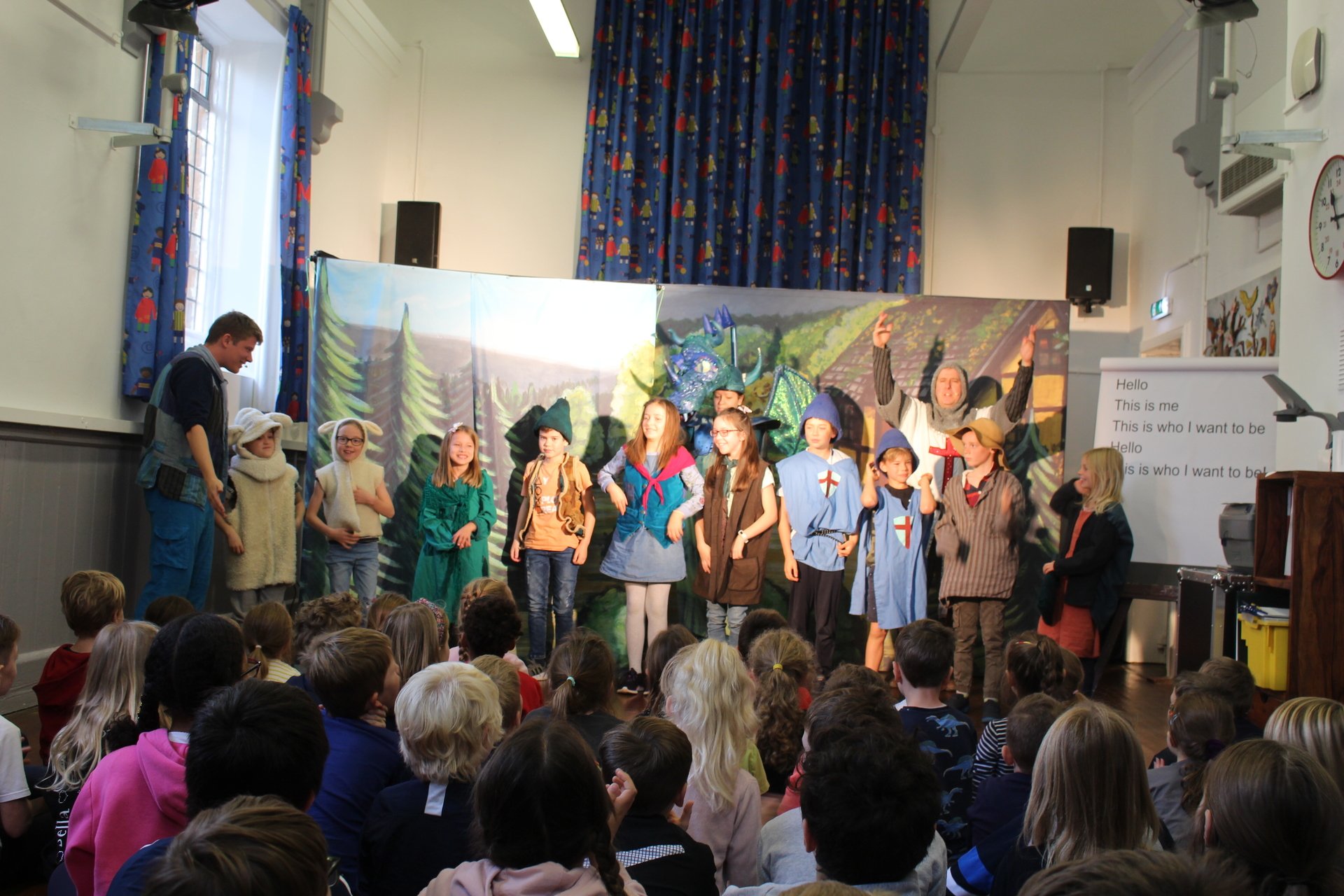 Northamptonshire Music and Performing Arts Trust, 6th September 2021
Many thanks to Mr Baker, our NMPAT Brass teacher, for coming in today to take assembly.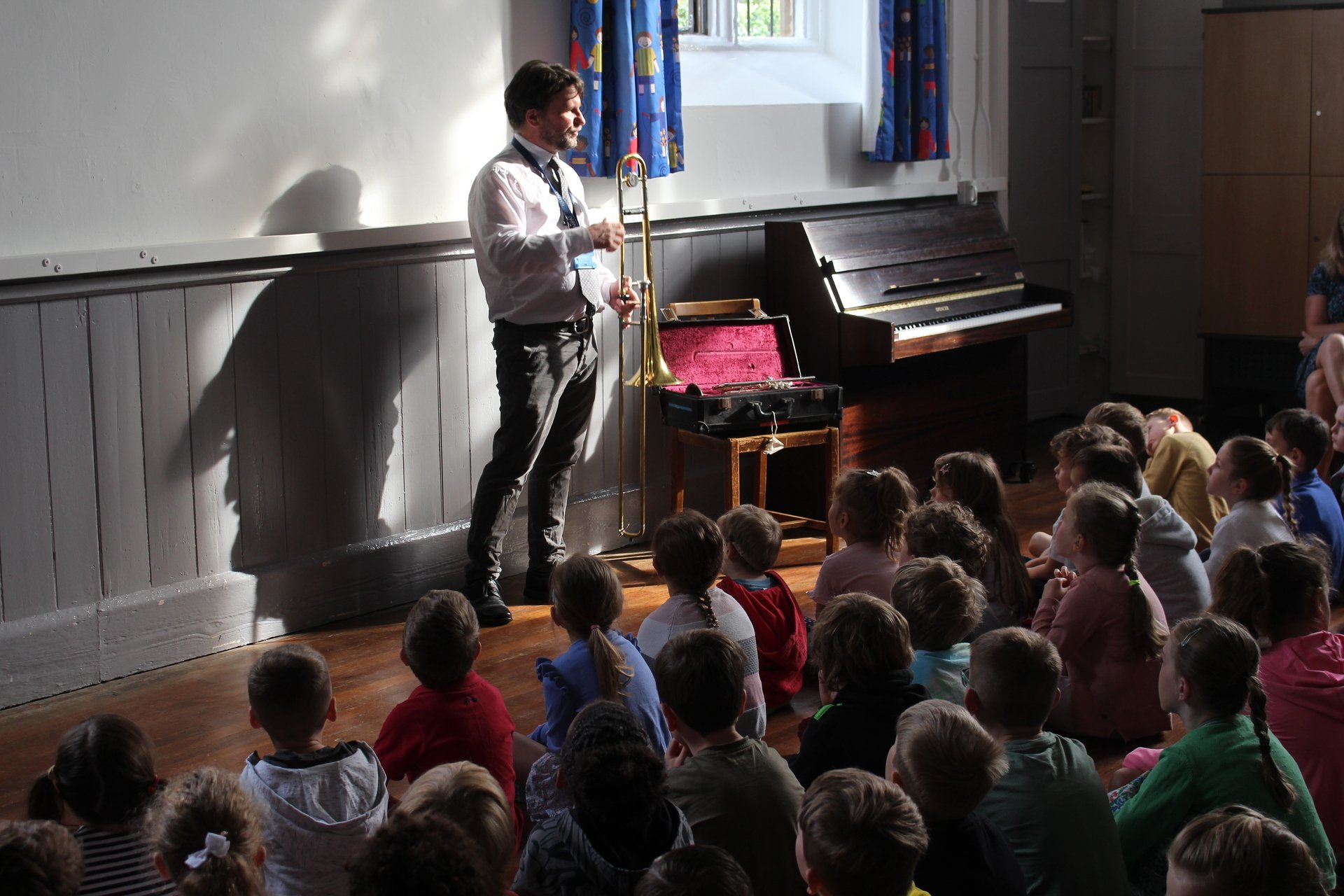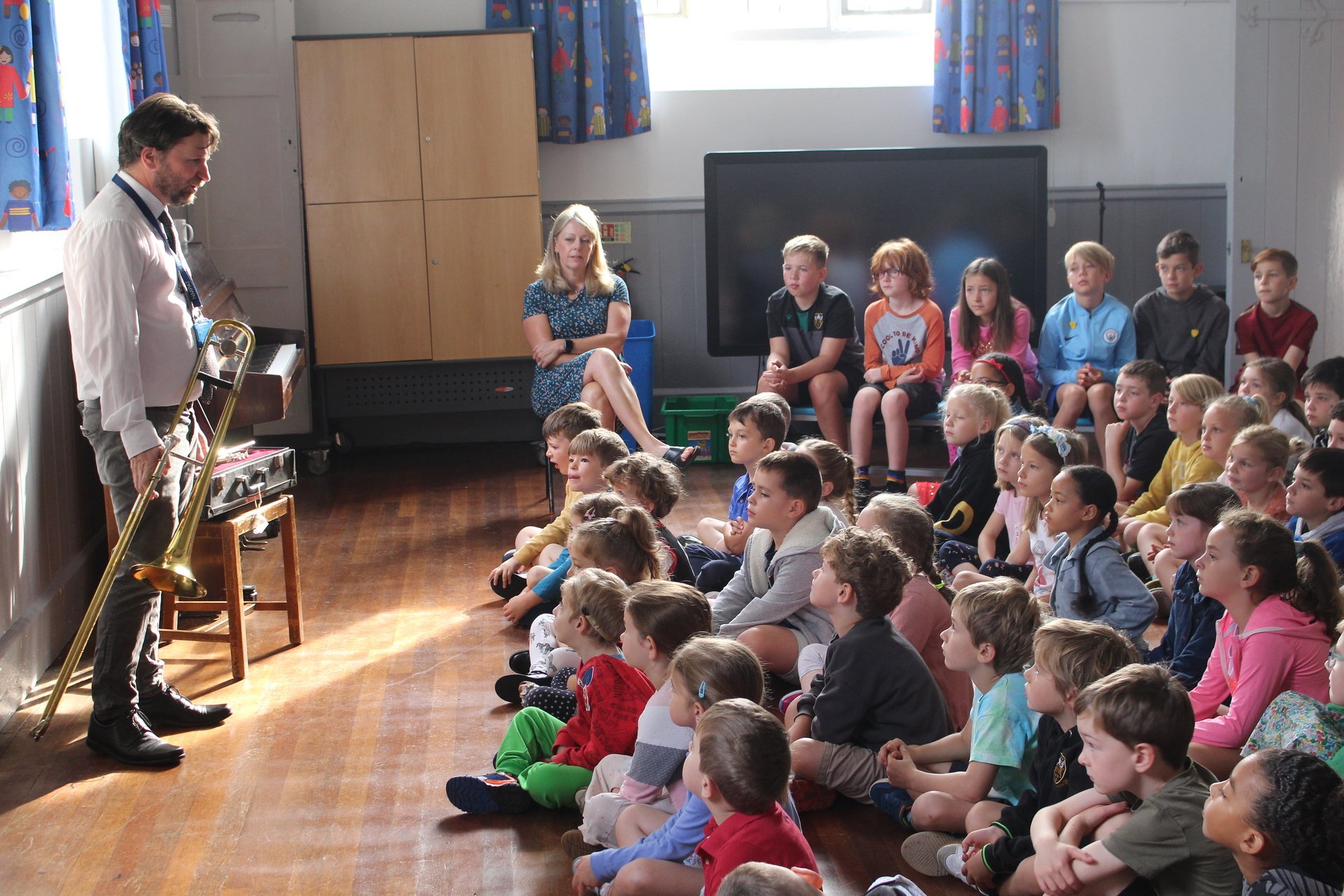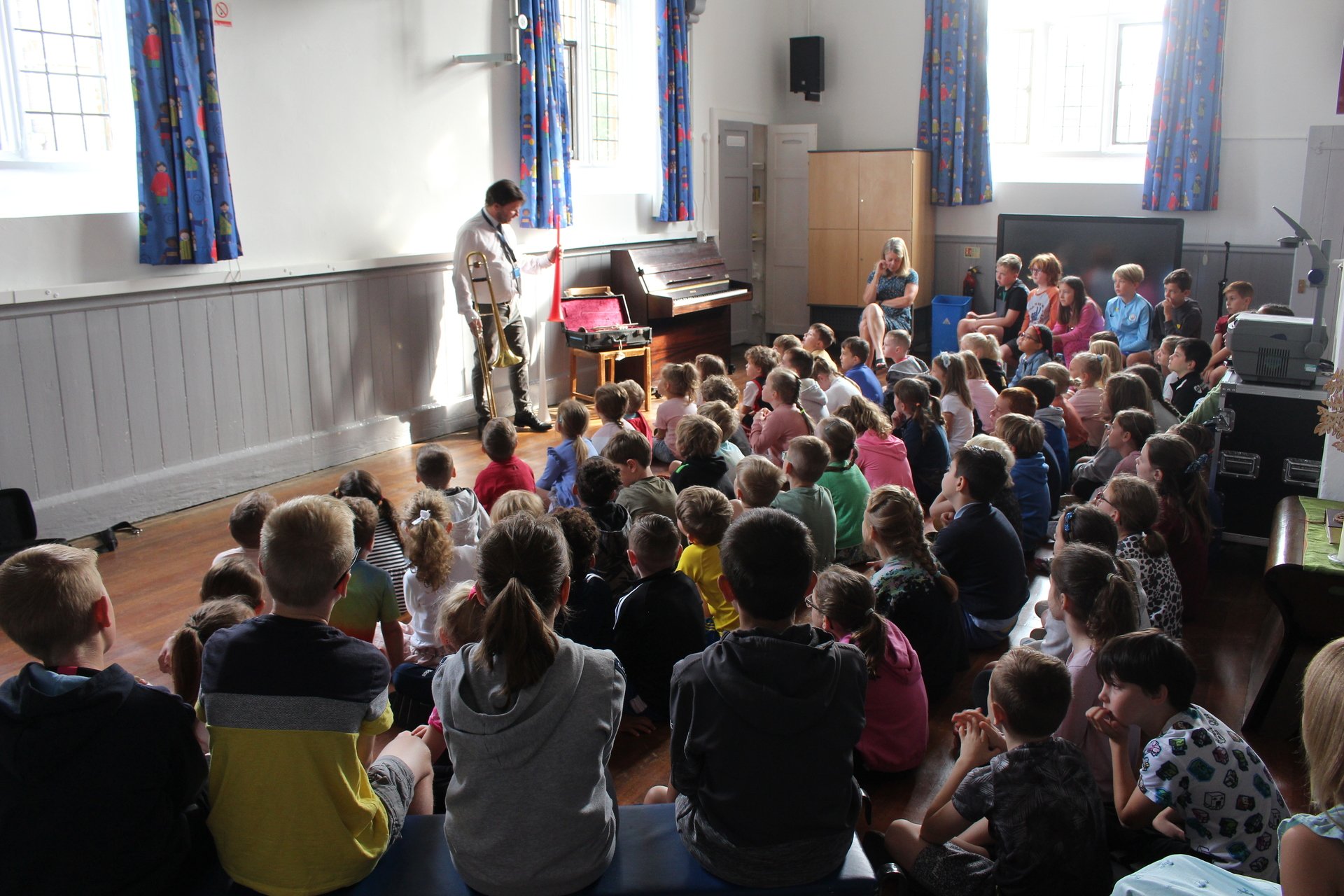 The Bishop's Prize for R.E. July 2020
Congratulations to Florence, who won the Bishop's Prize for R.E. She is pictured below, receiving her prize from last year's winner, Wren.
Well done!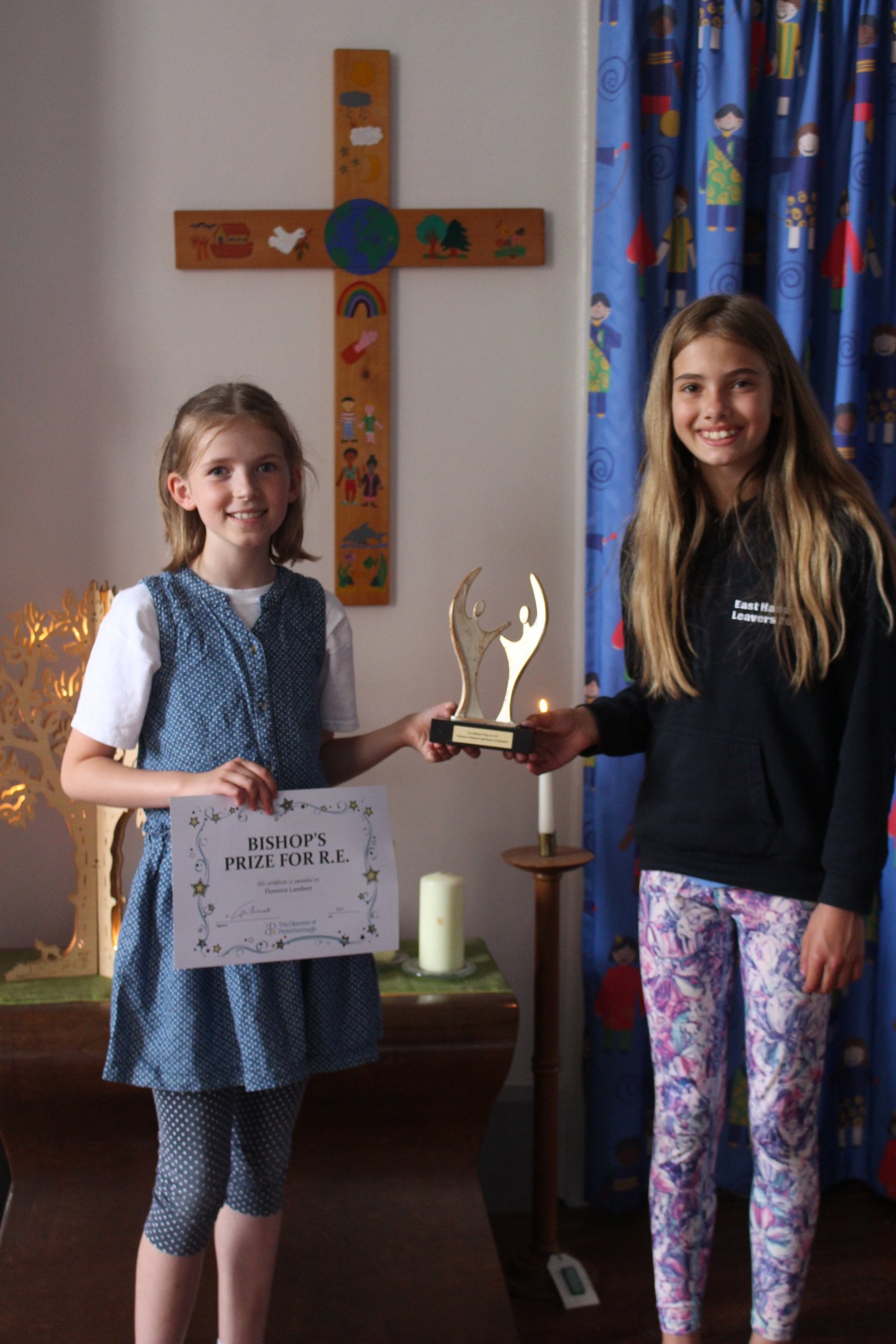 The Springett Family Kindness Award 2021
One child from each class was awarded a kindness award for their acts of kindness throughout the year. Congratulations to Atticus, Heather and Jude. Many thanks to Sarah Springett for this wonderful idea (pictured below with Bertie).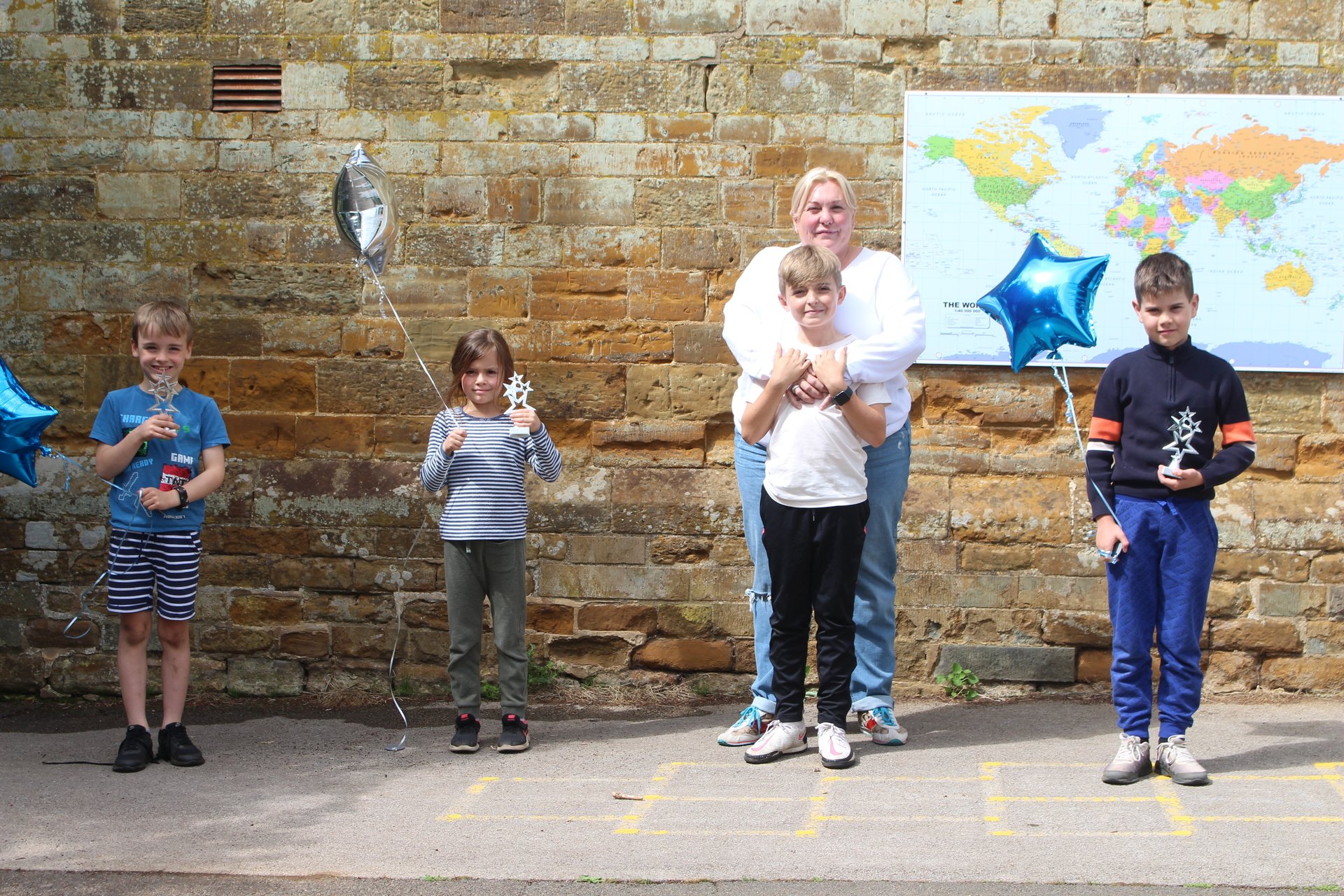 Inflatables Day - Wednesday 14th July 2021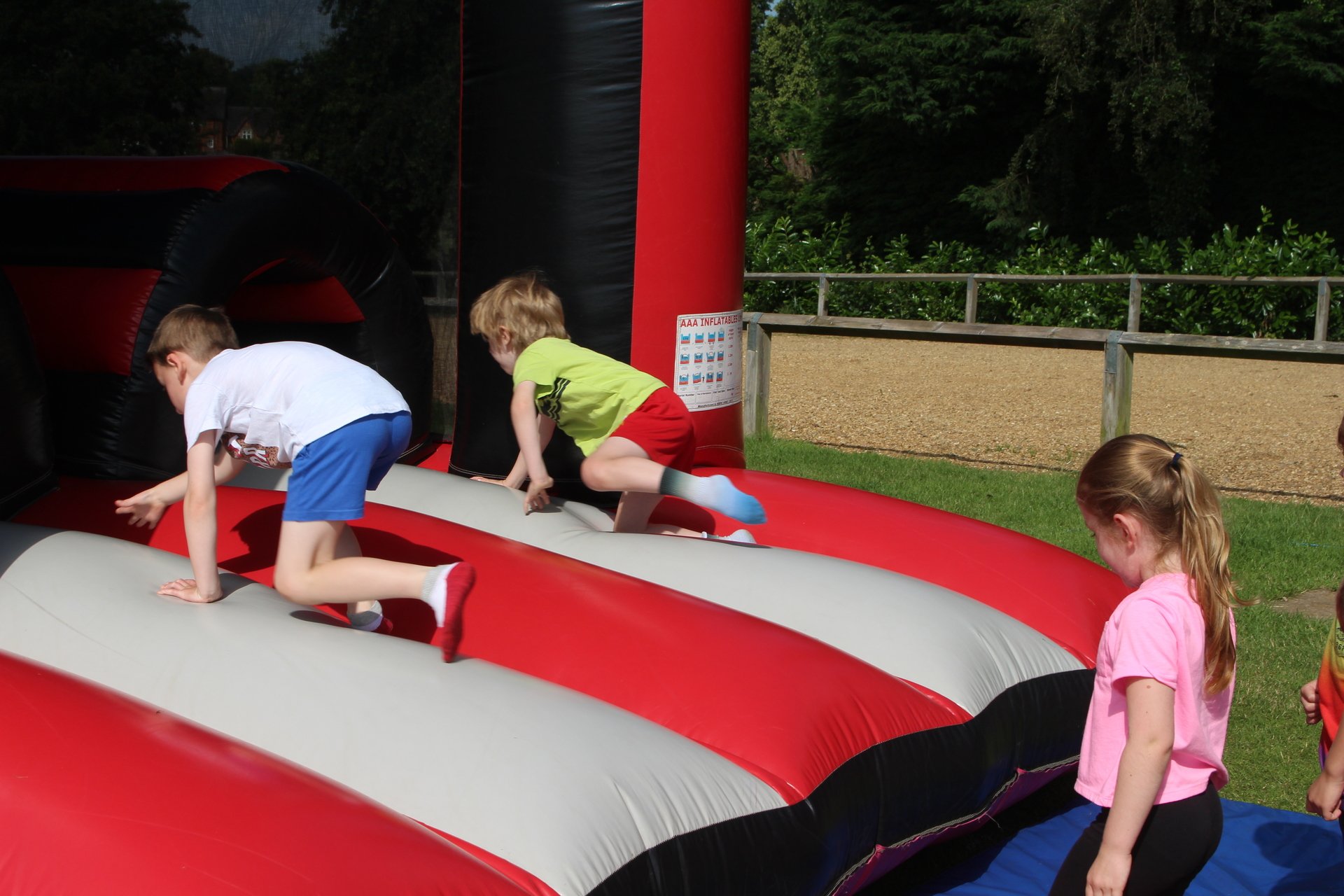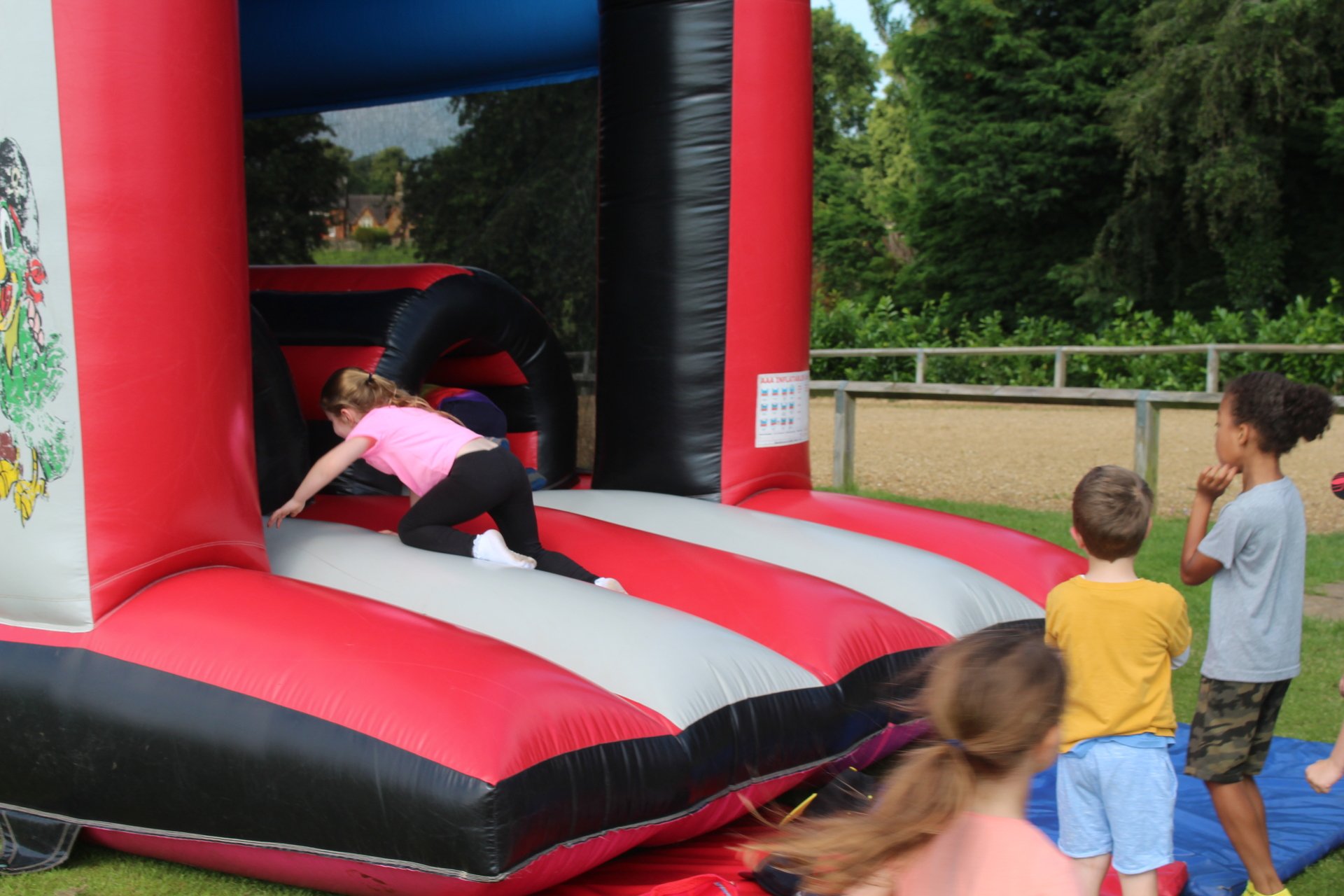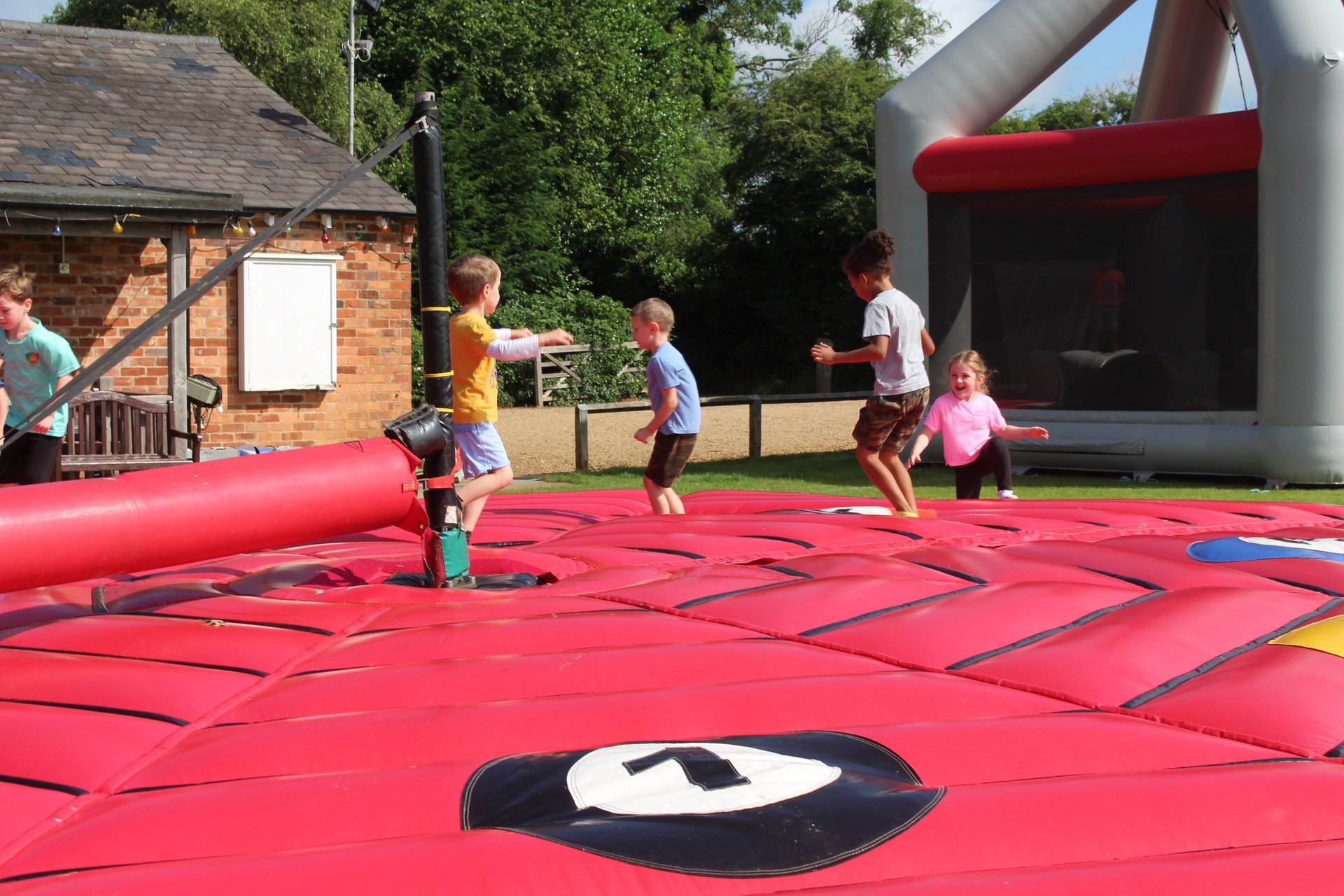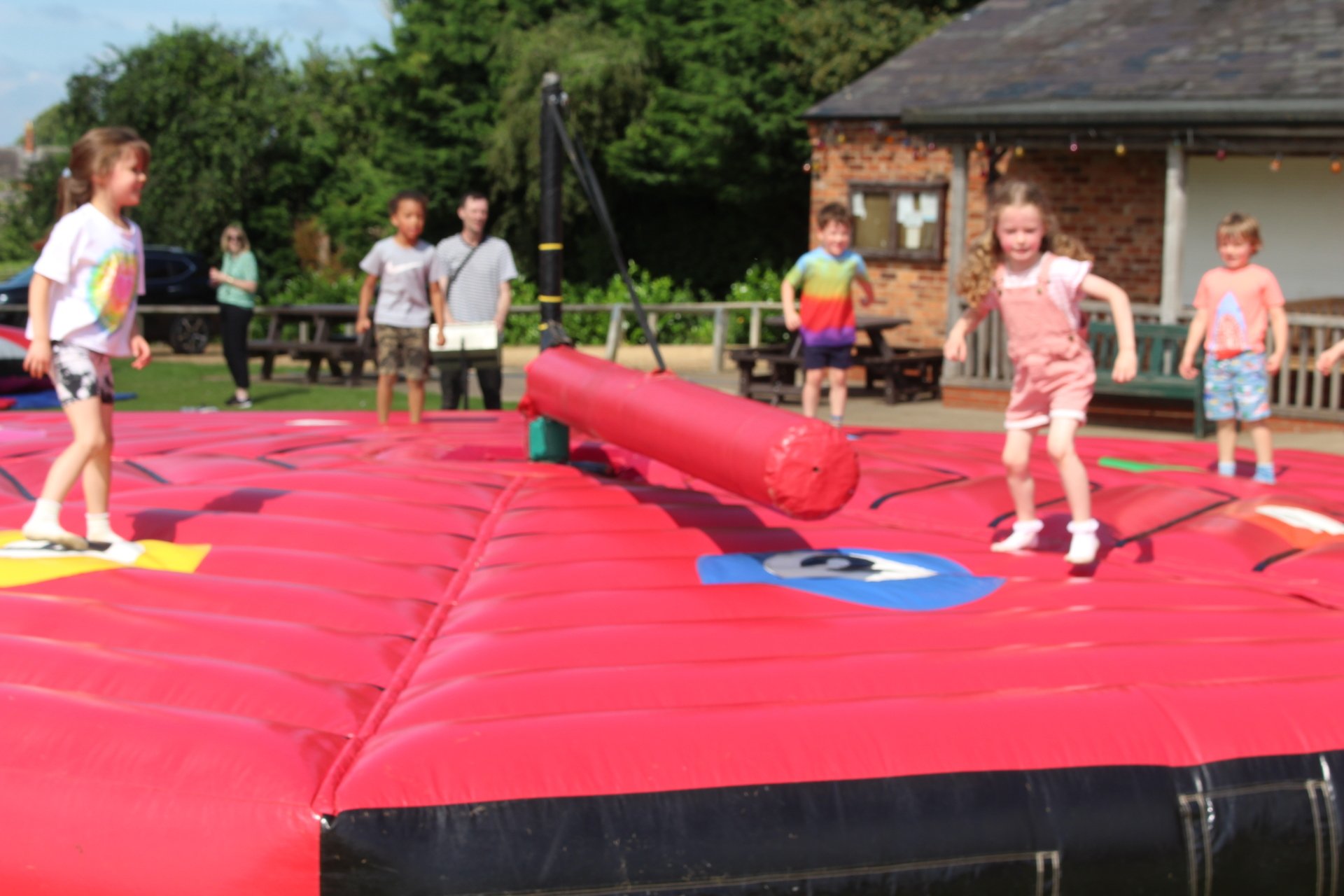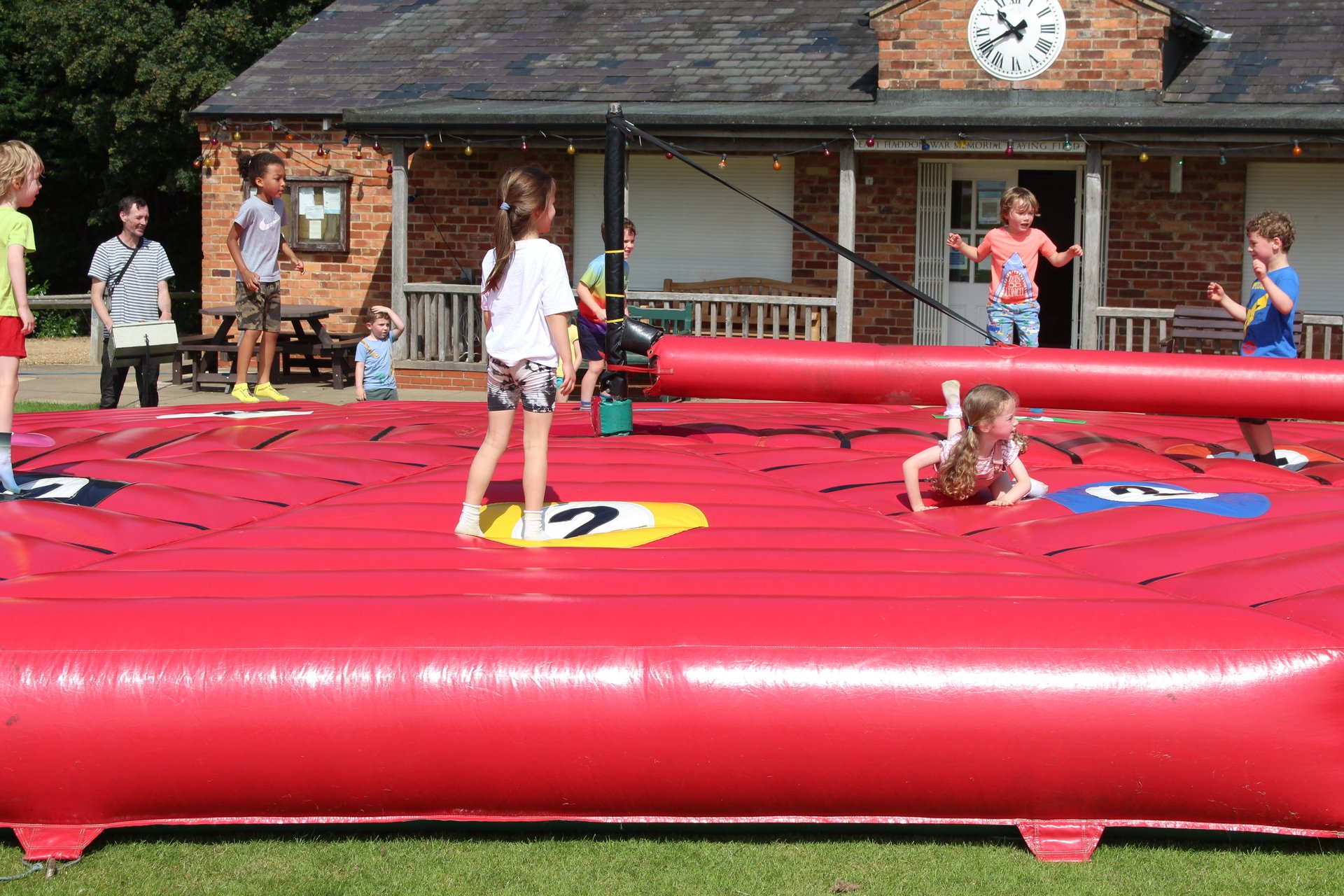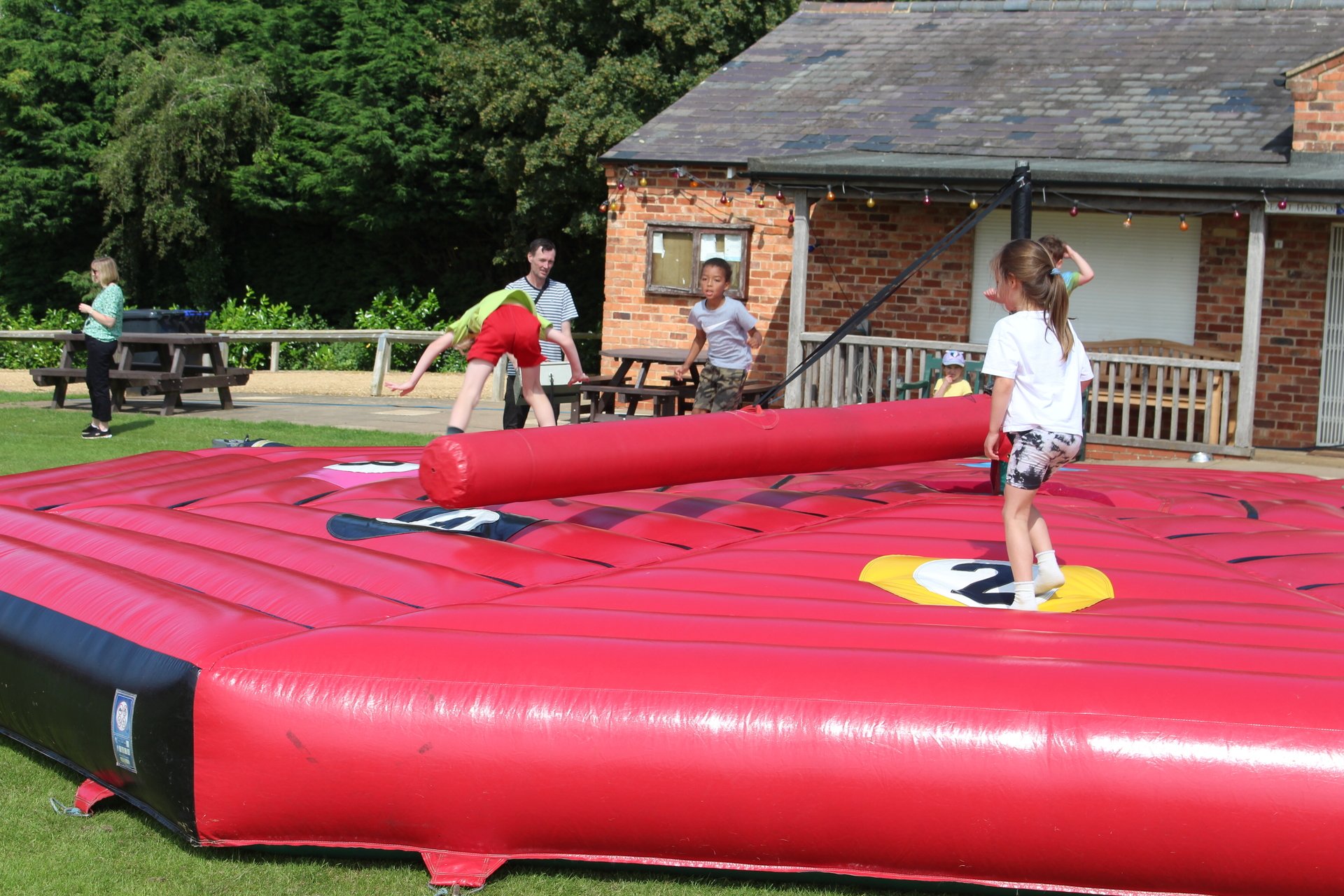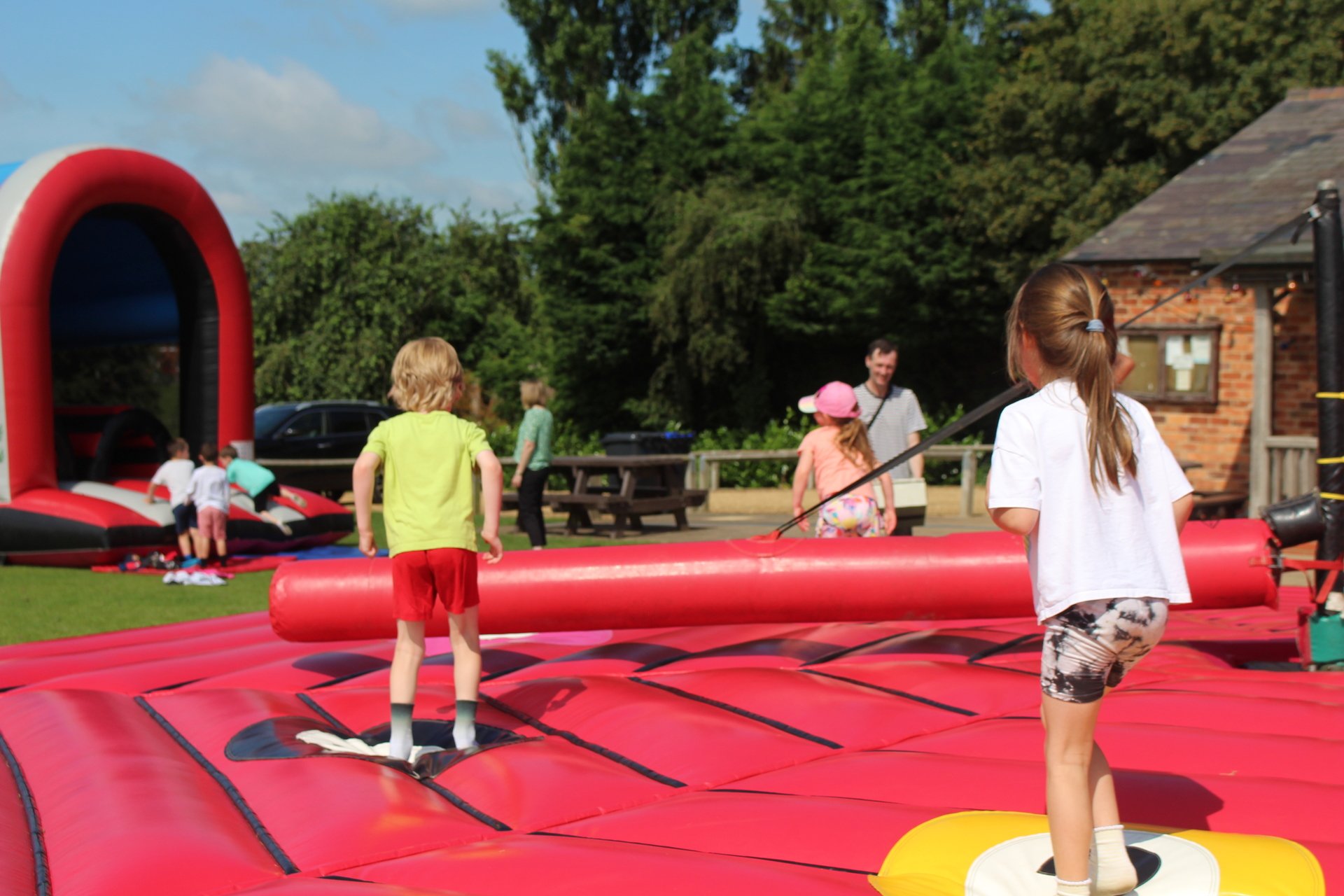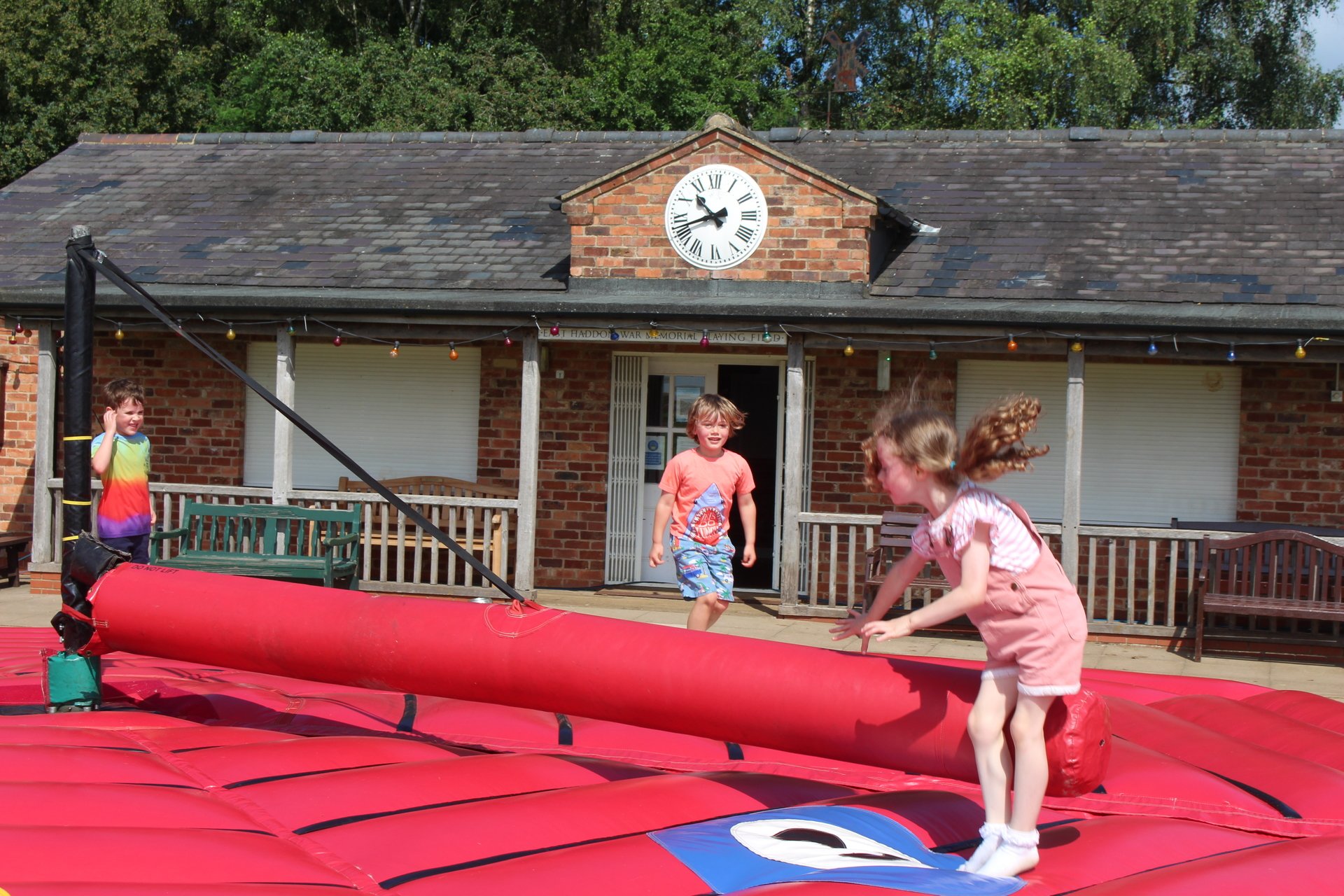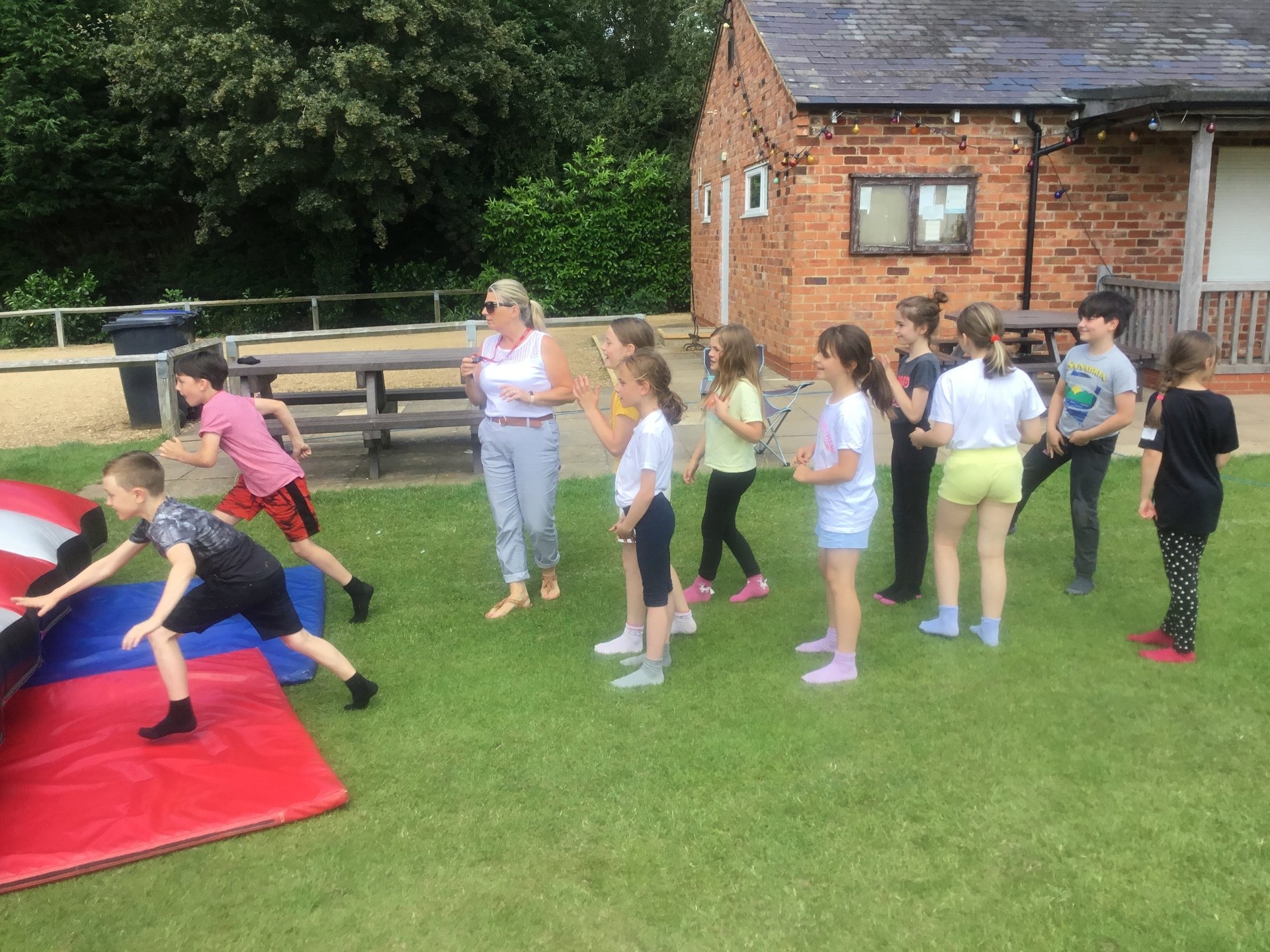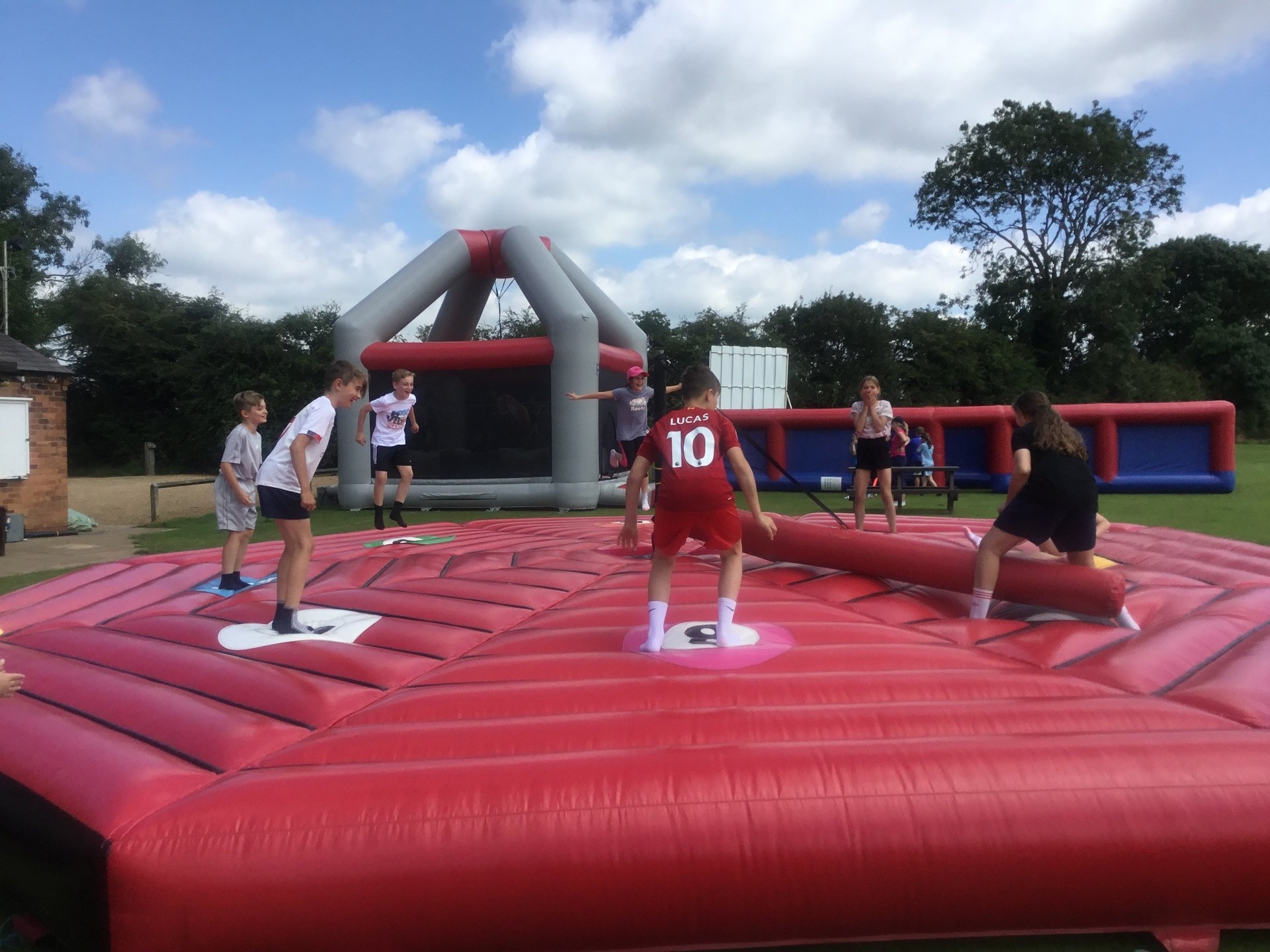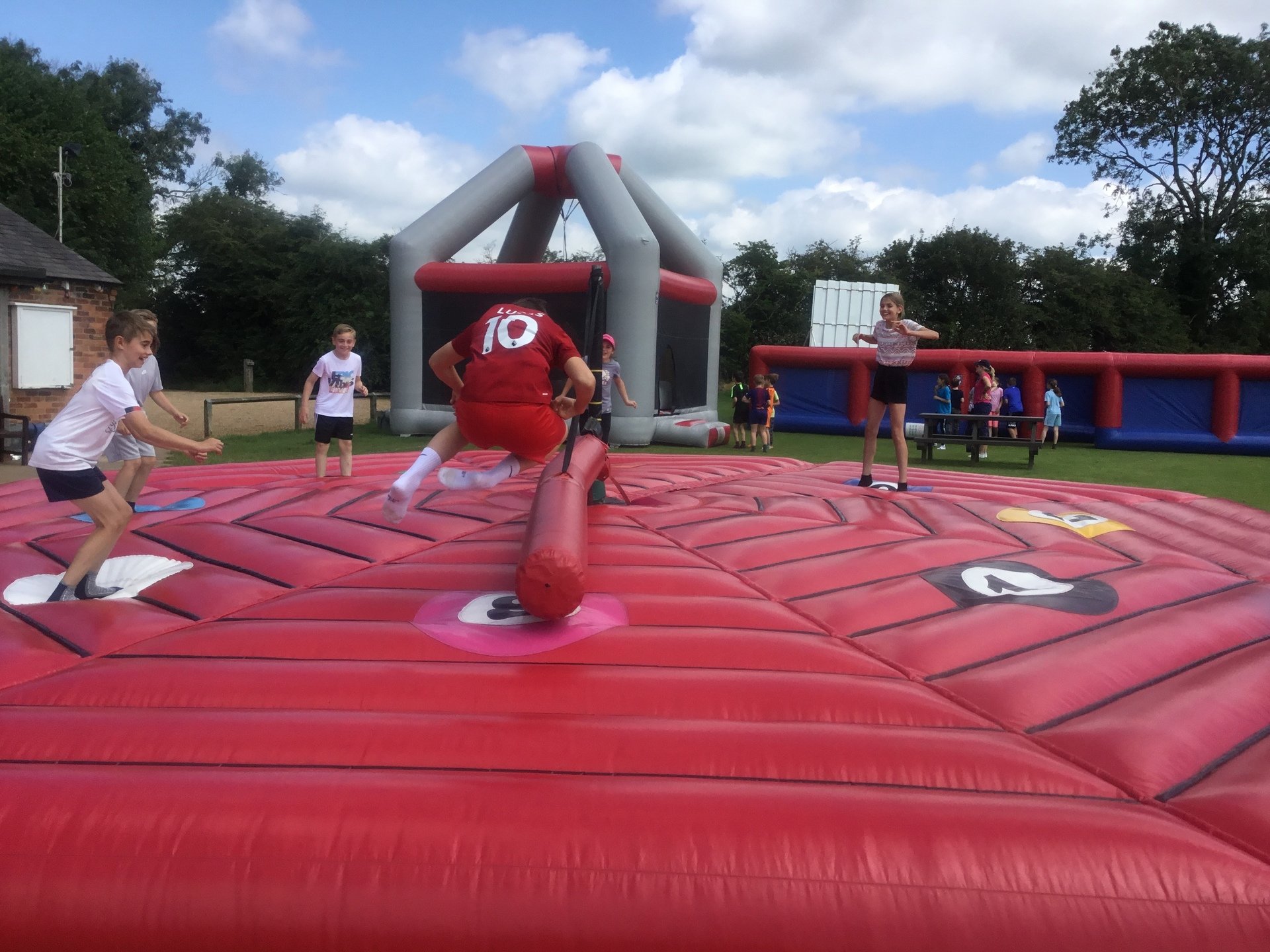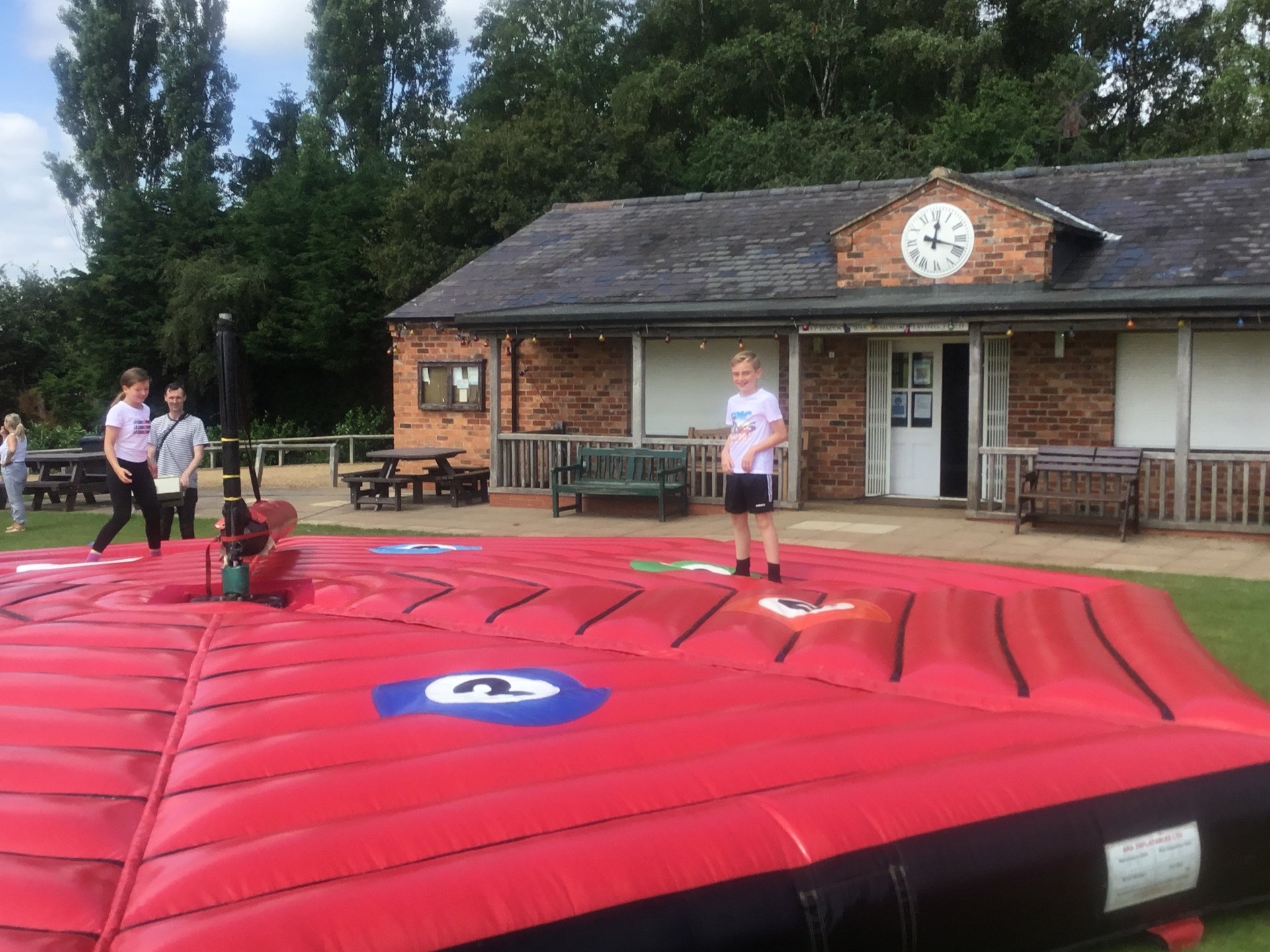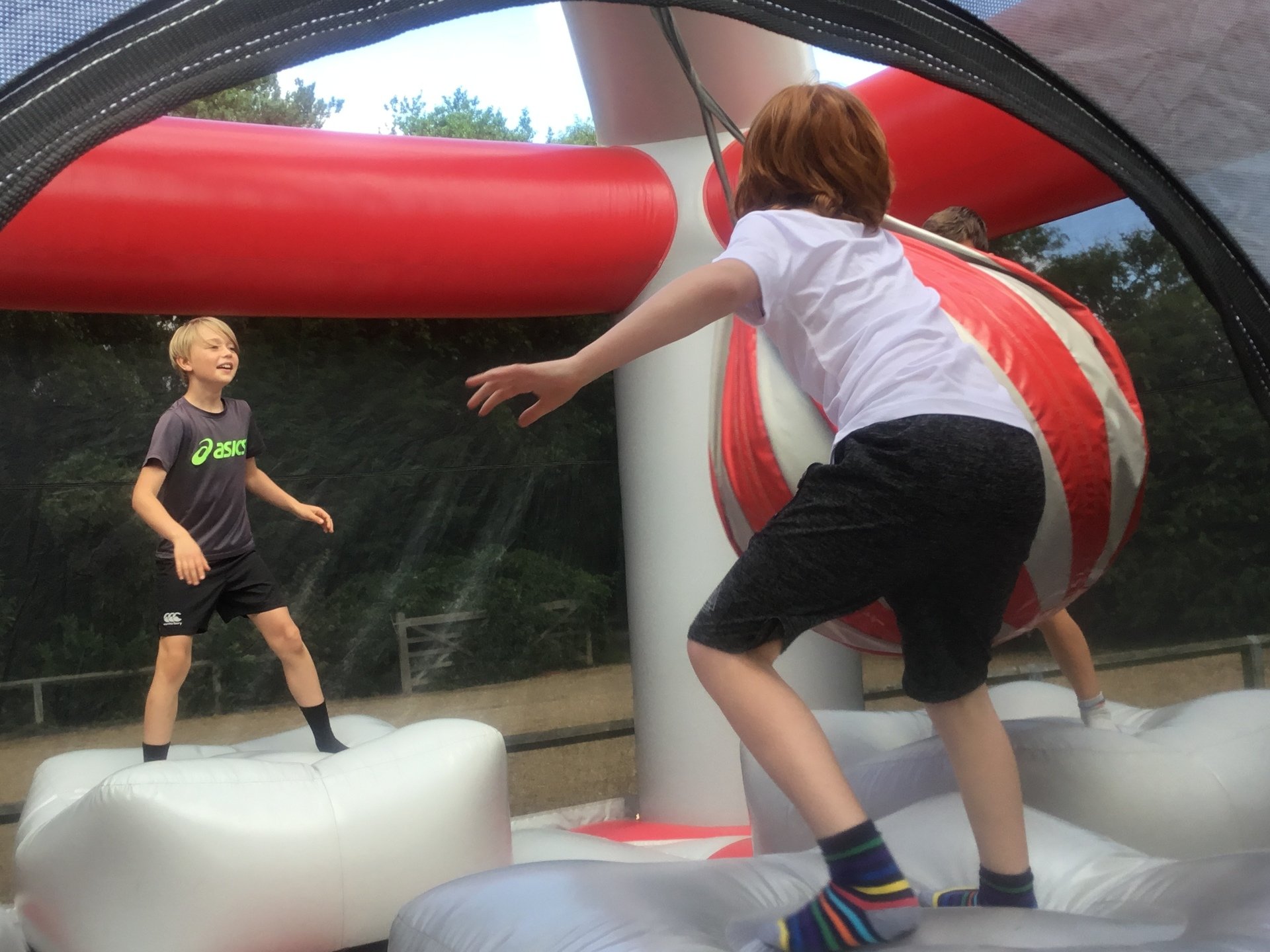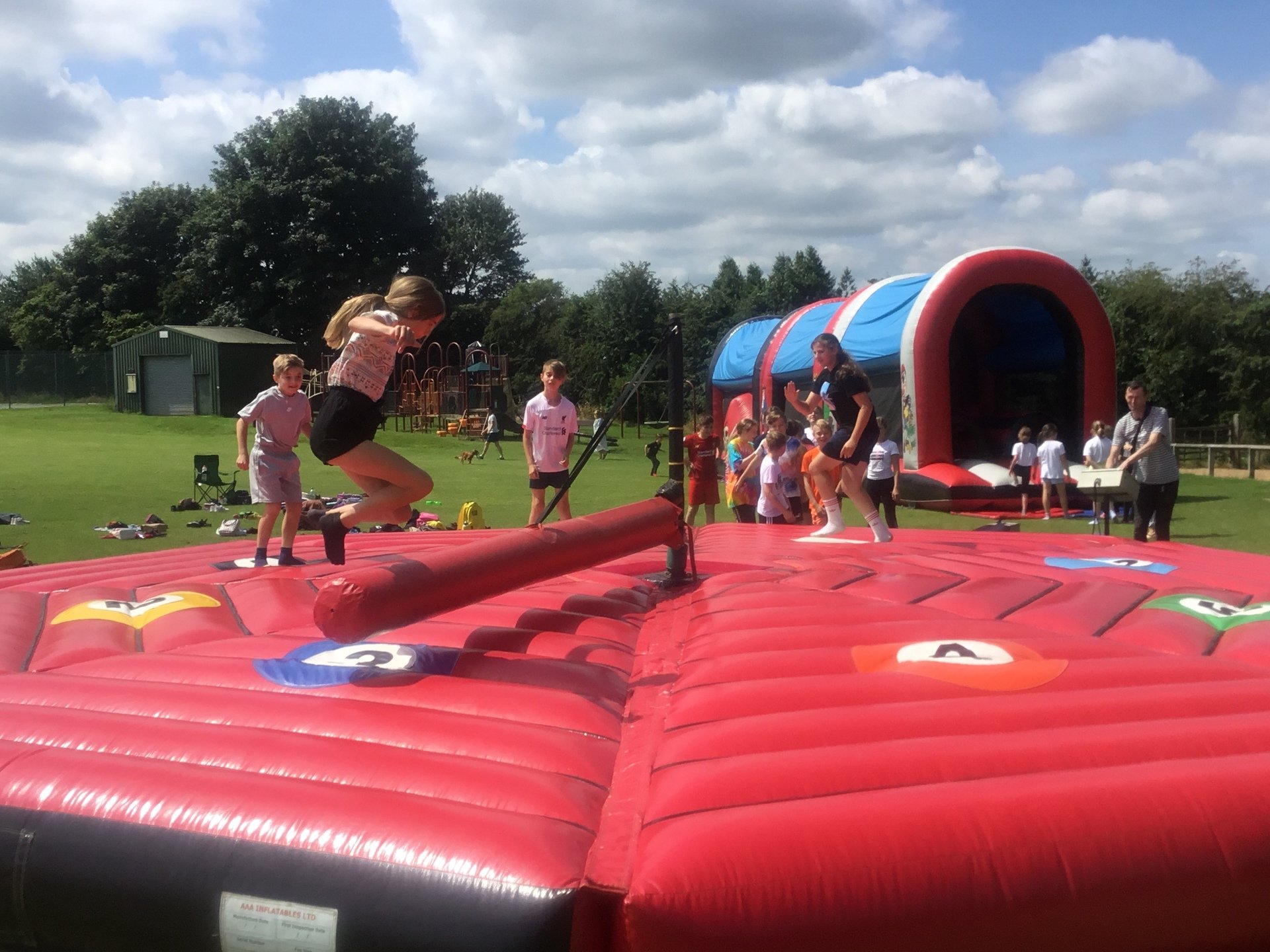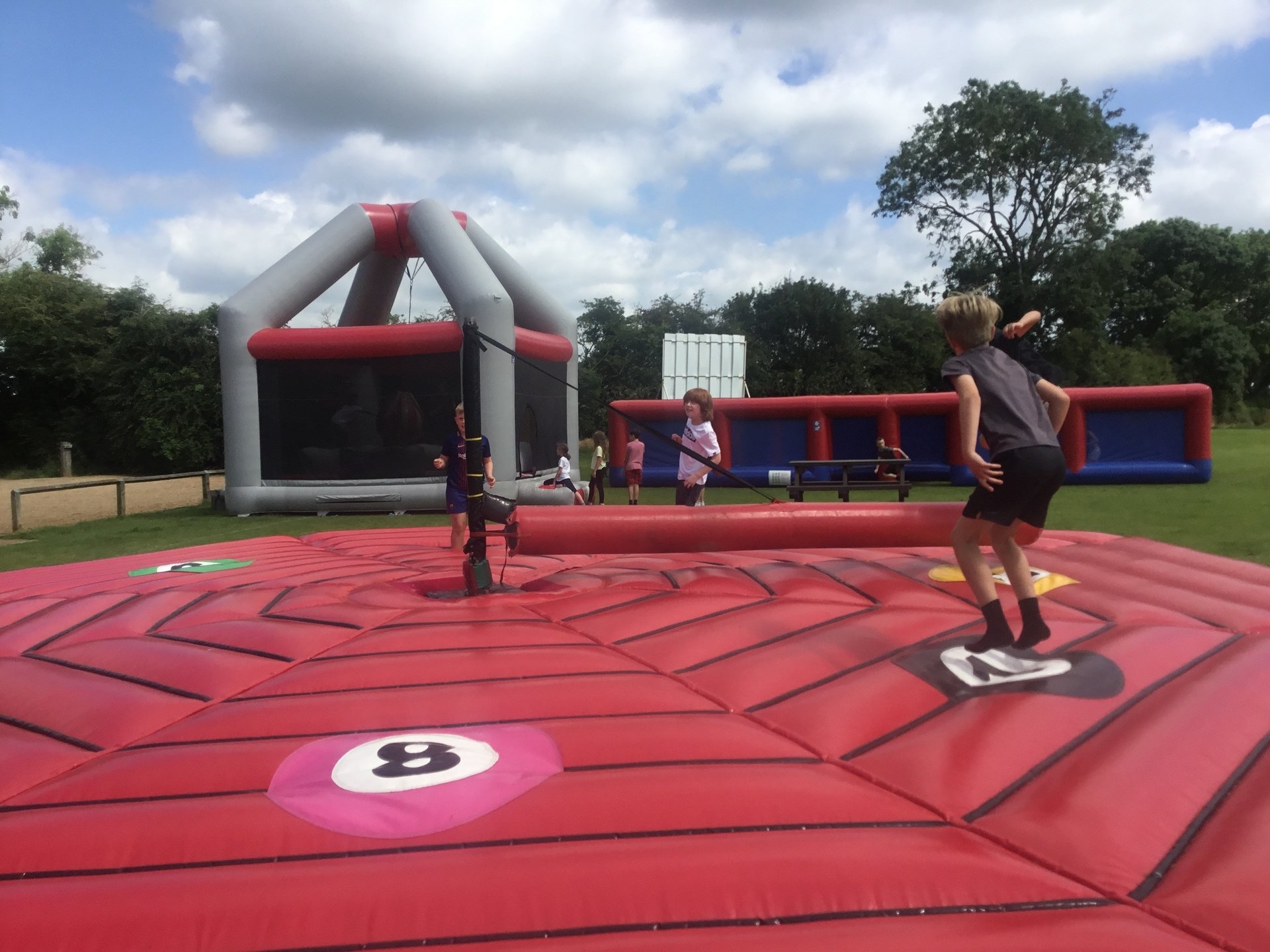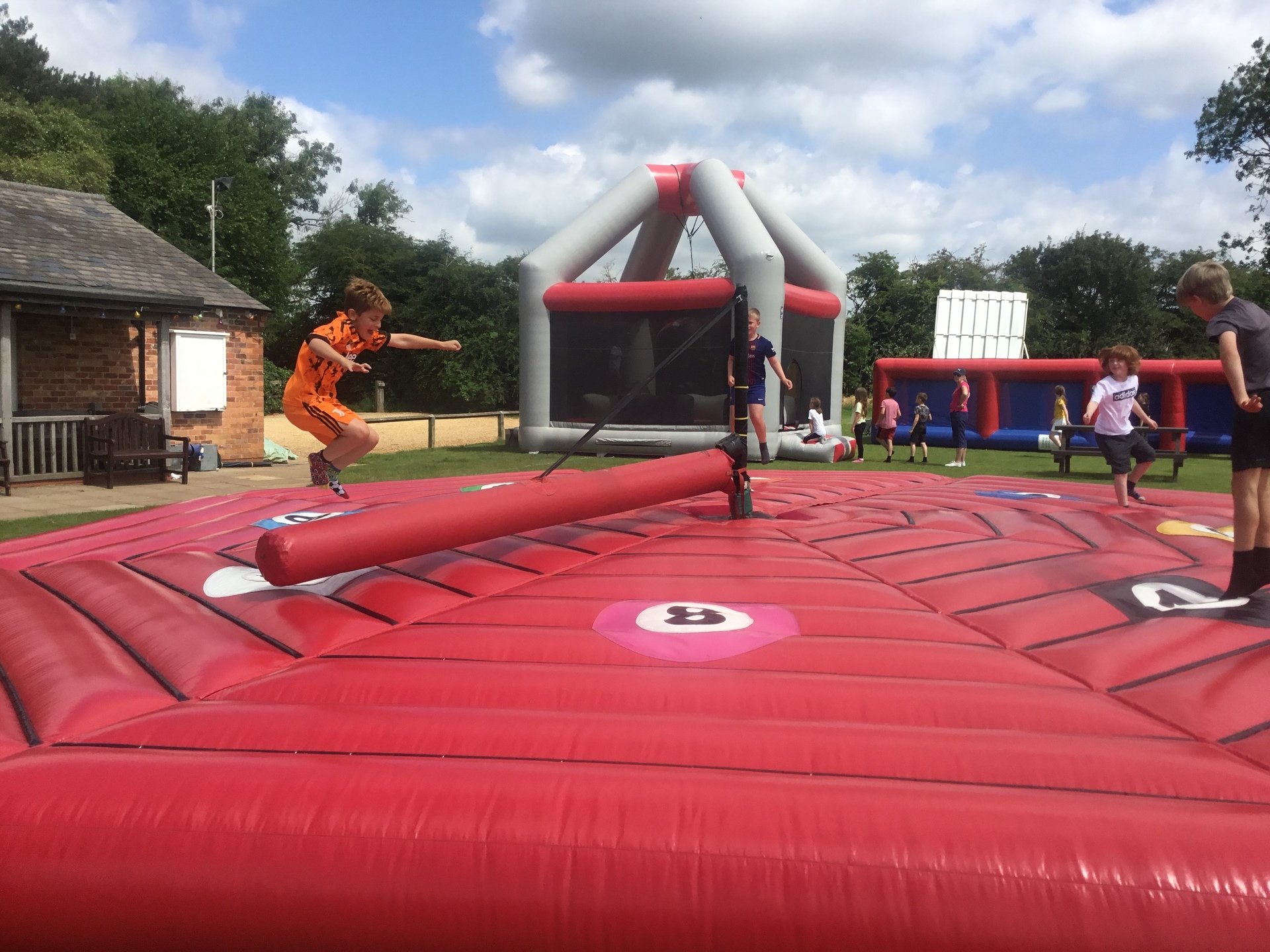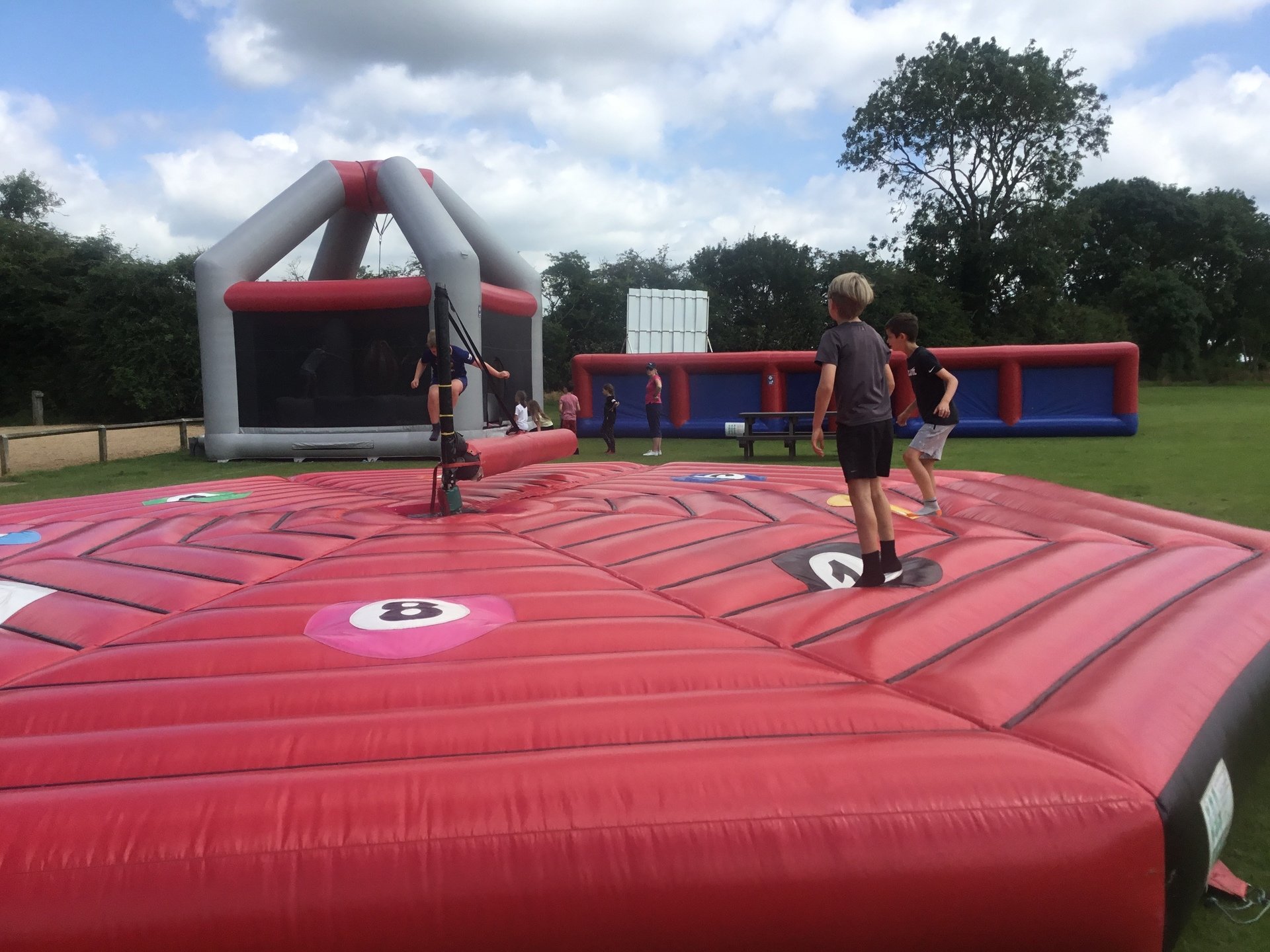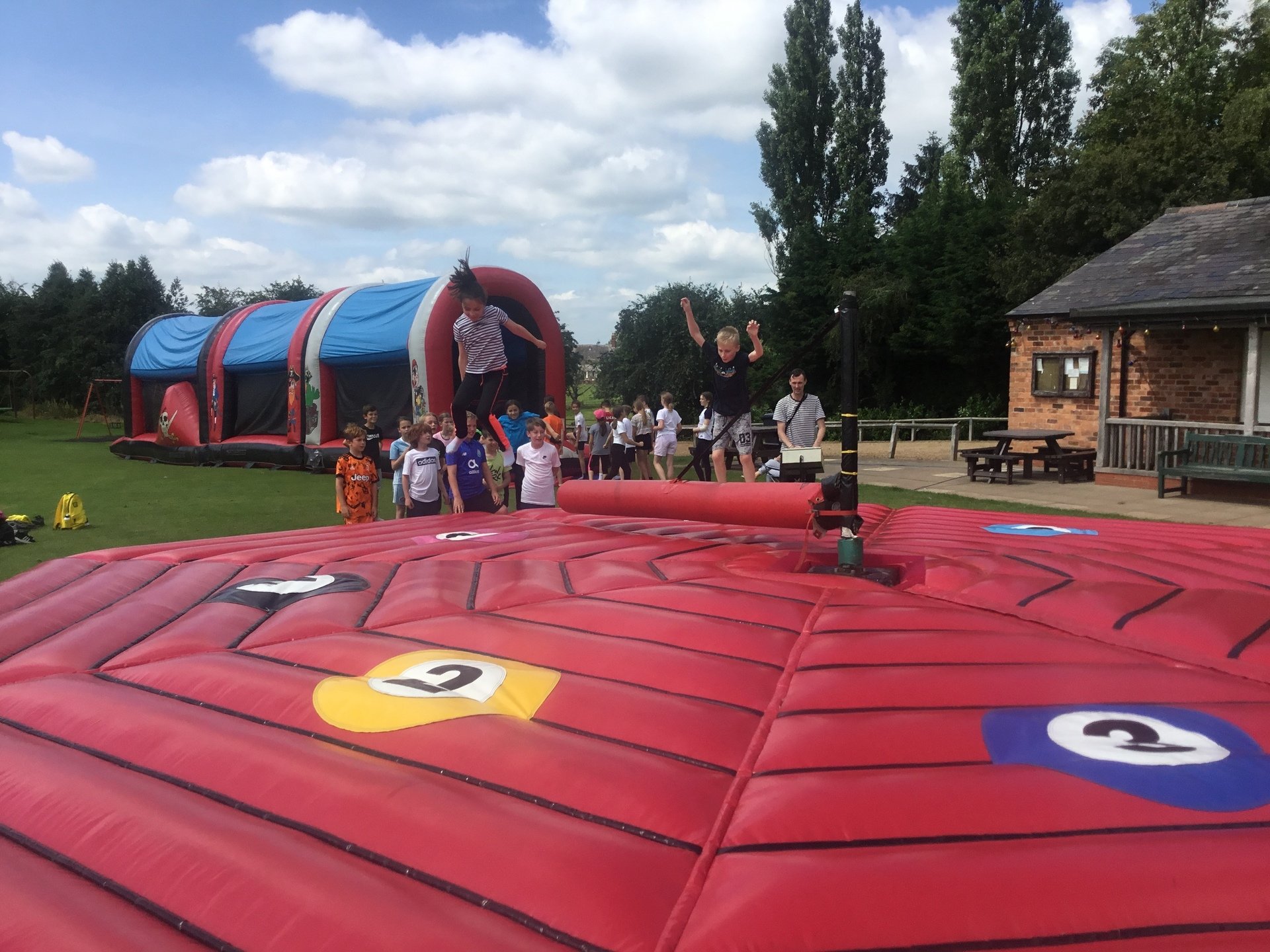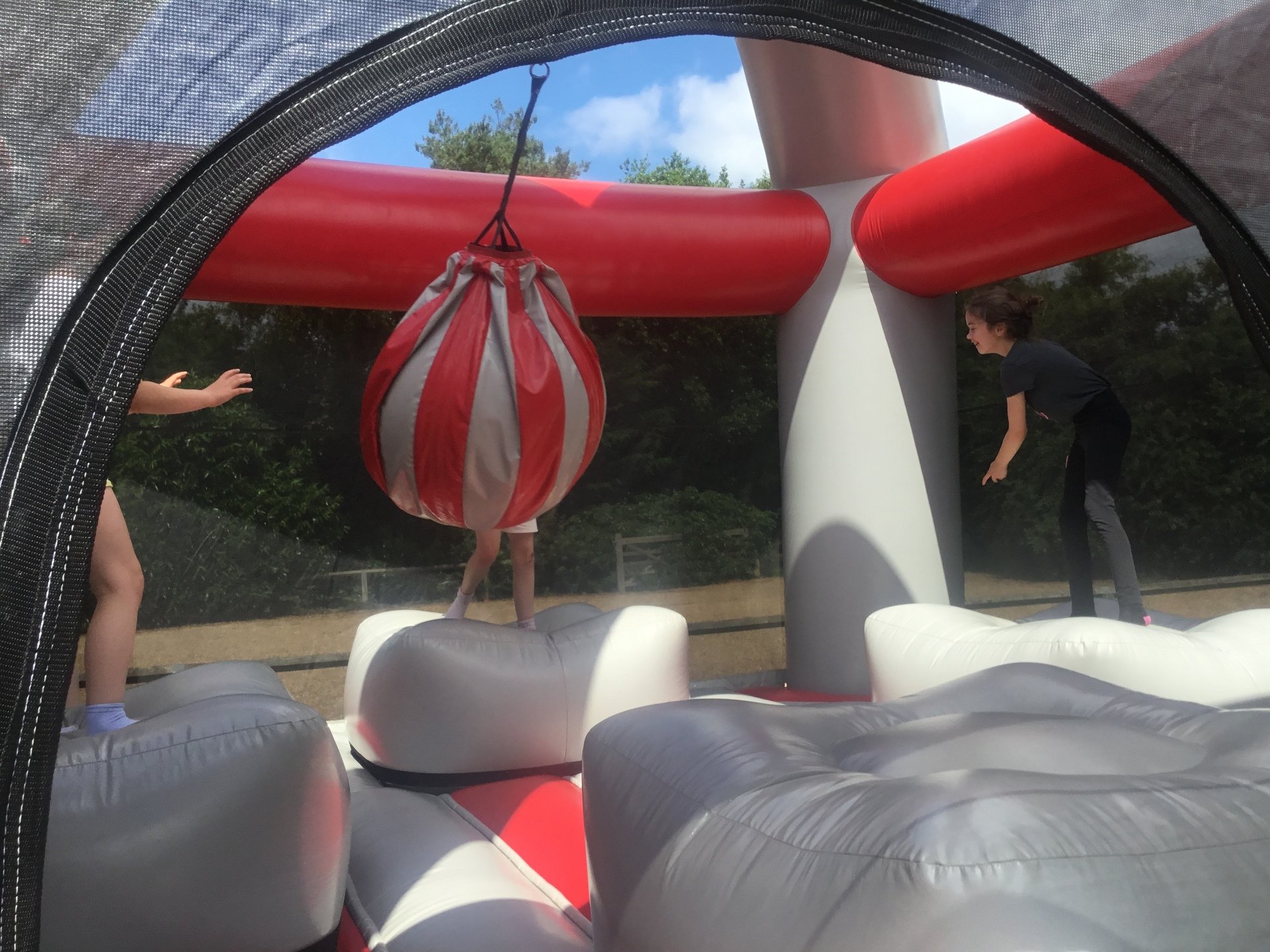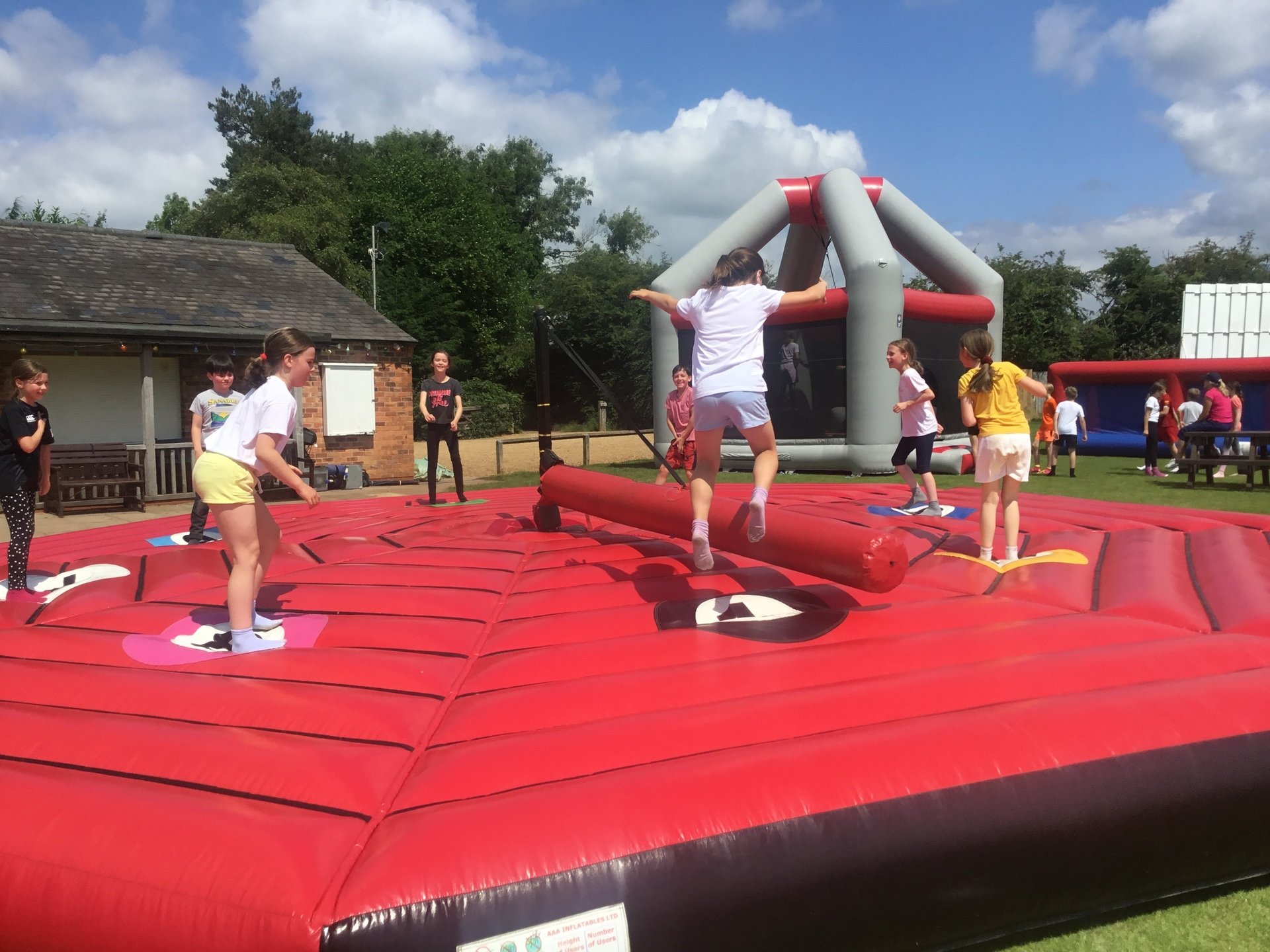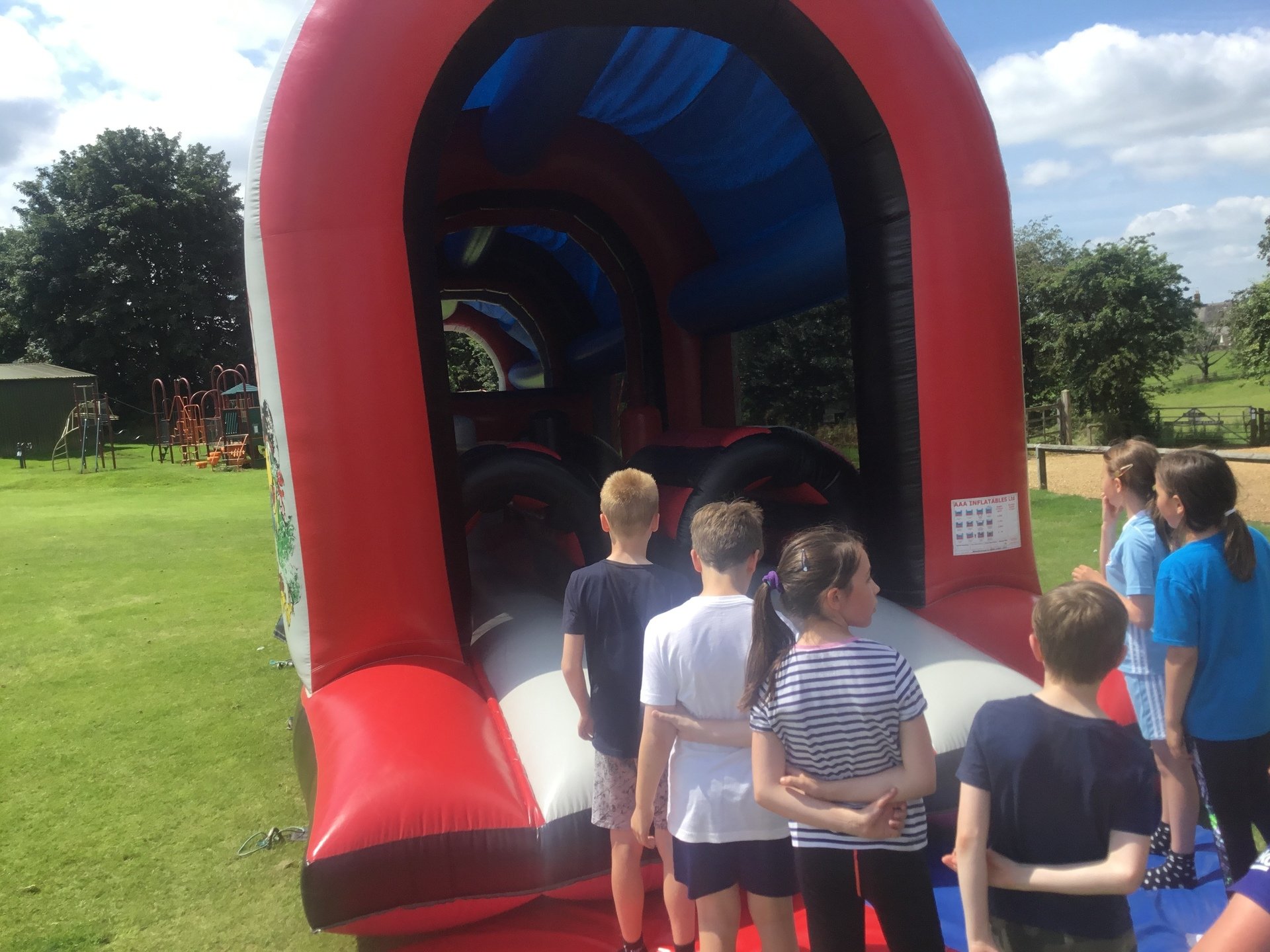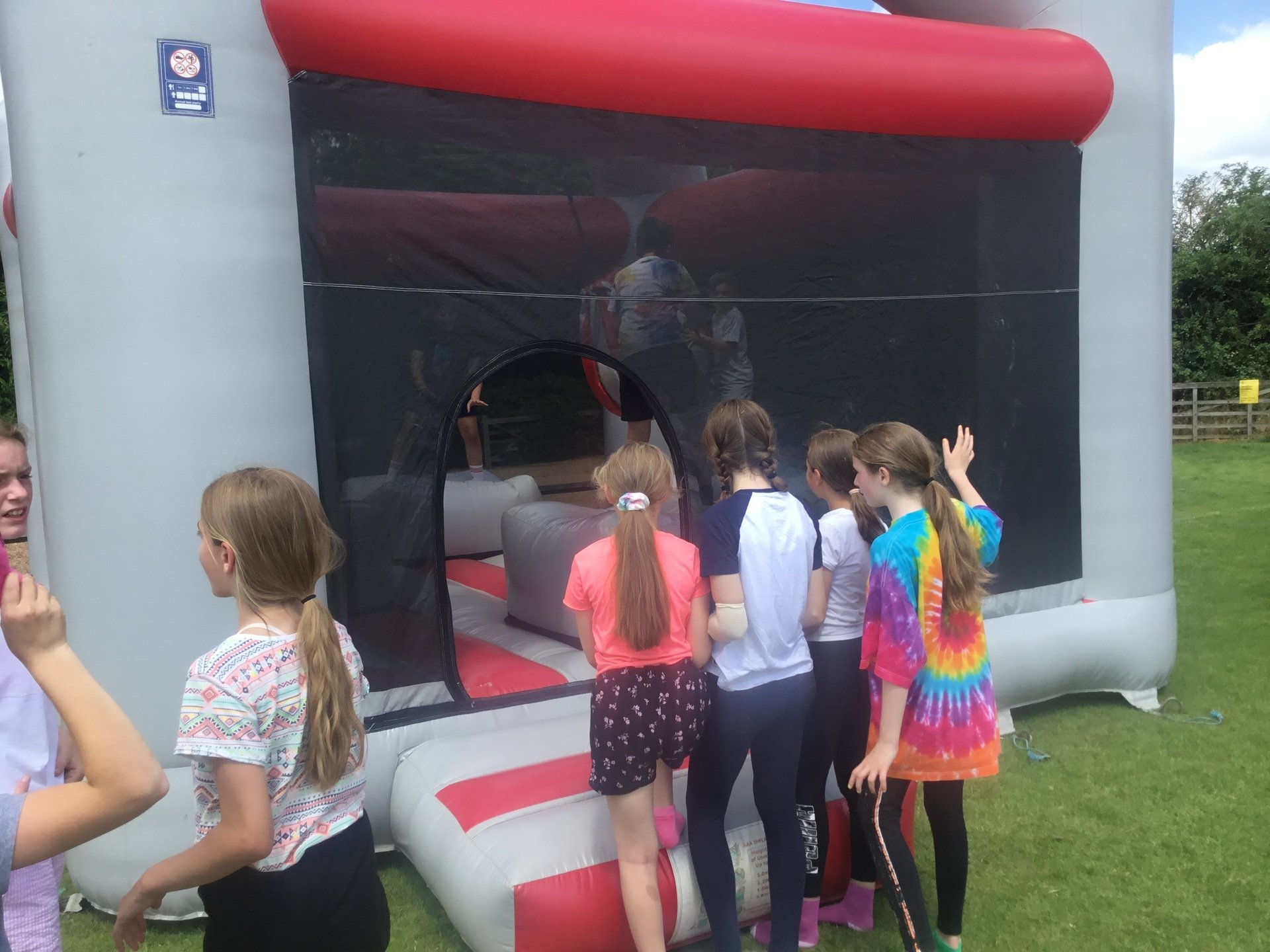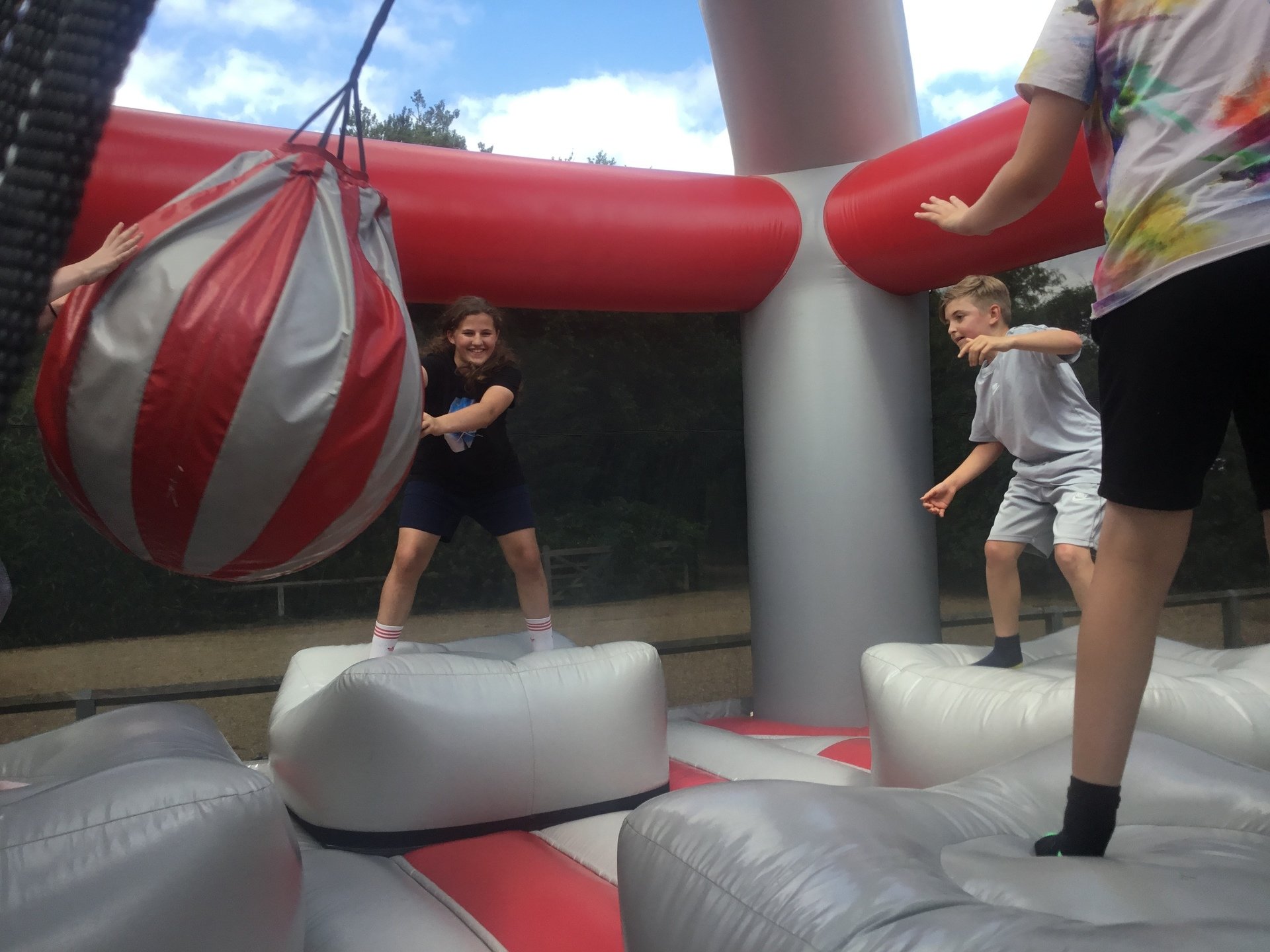 Pioneer Centre trip 2021
Thursday 10th June: Team Adventures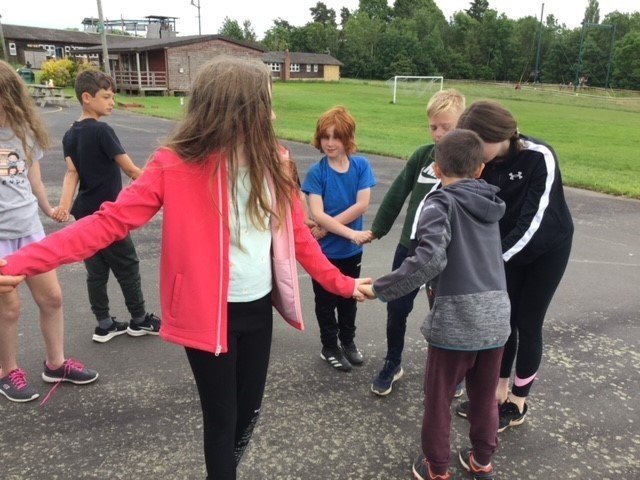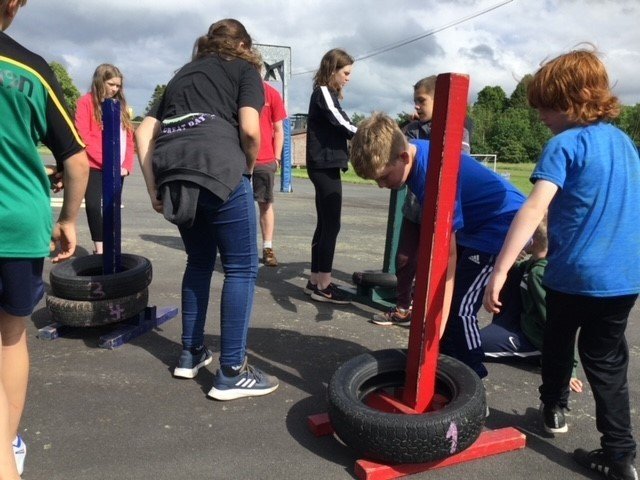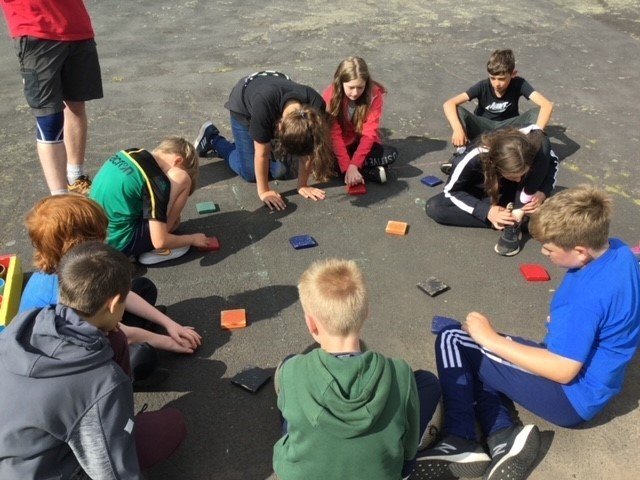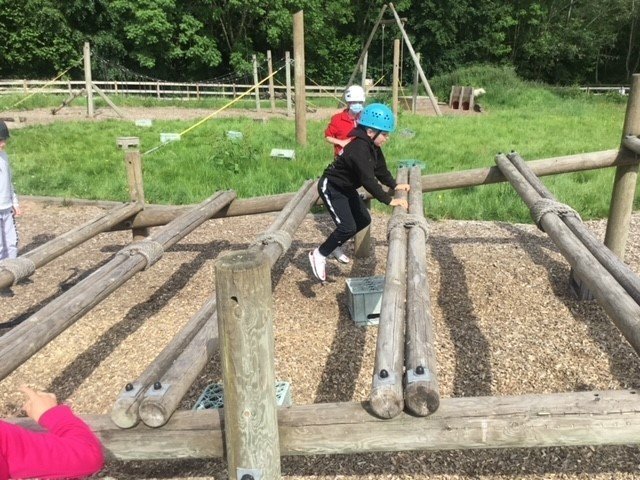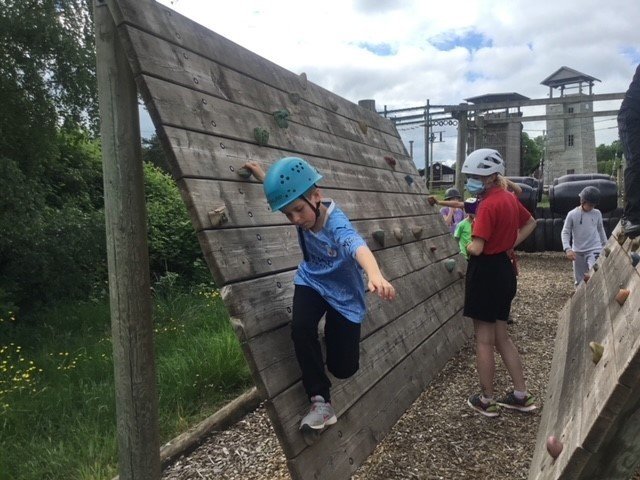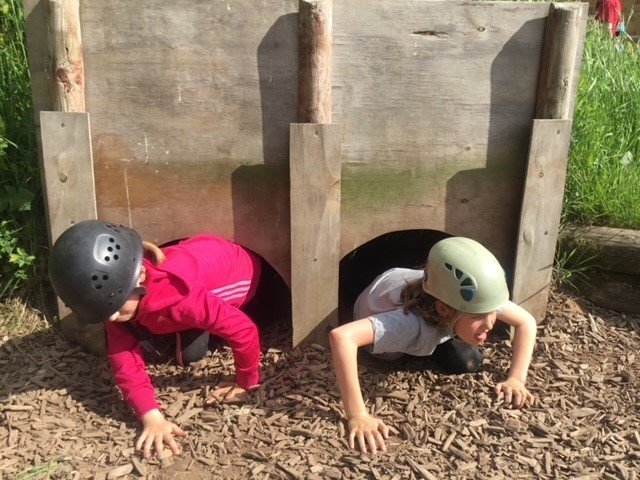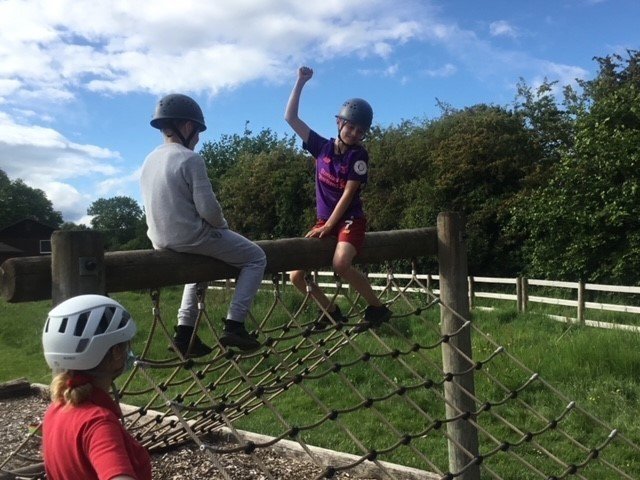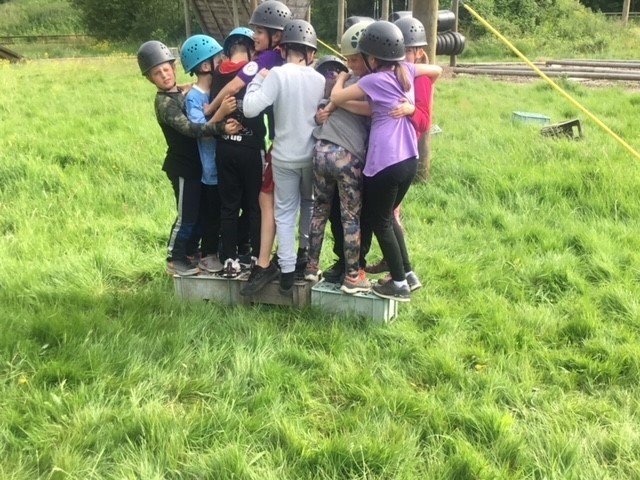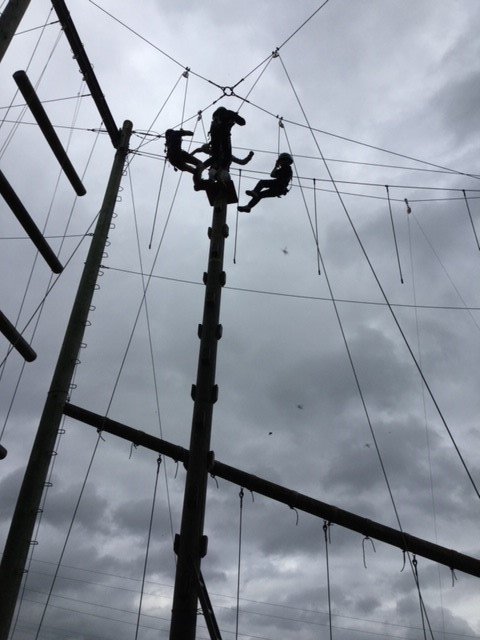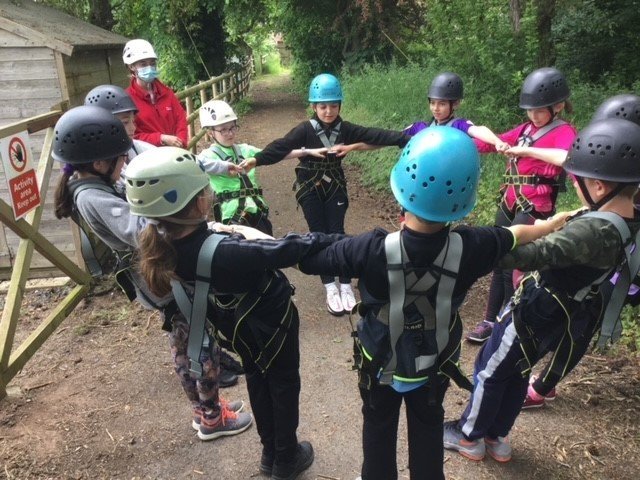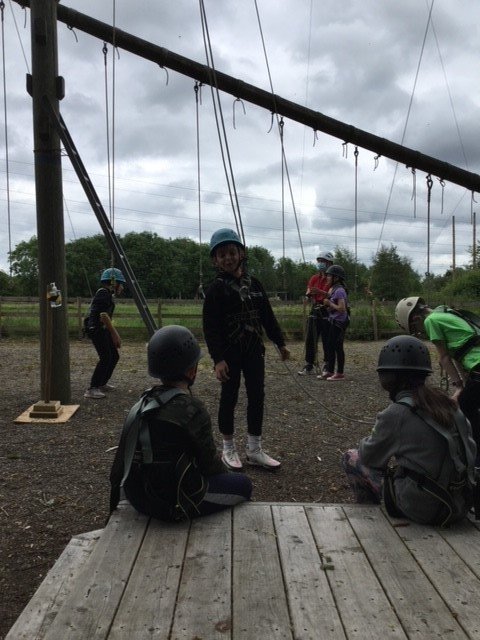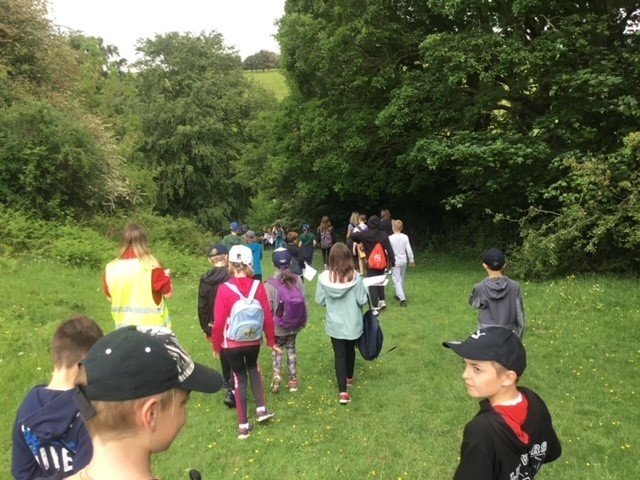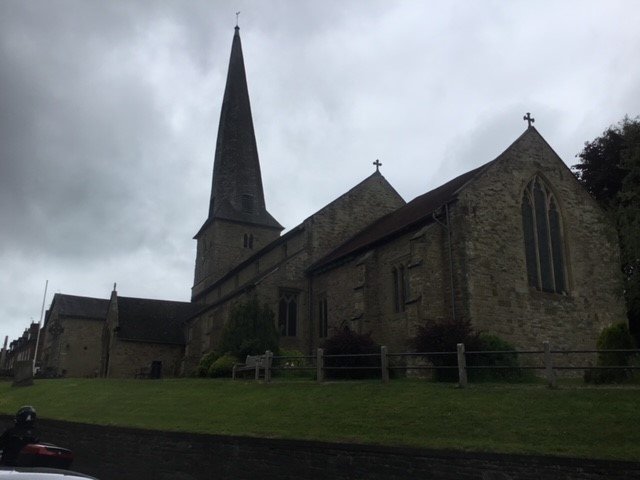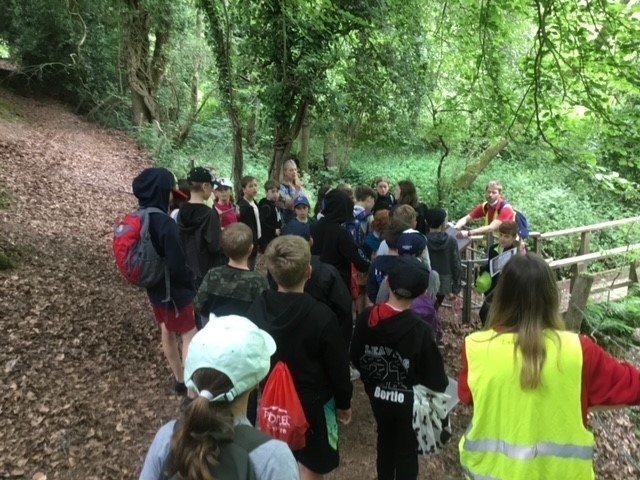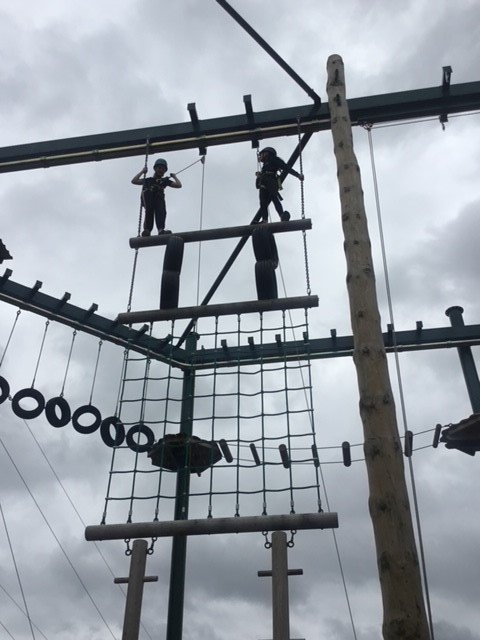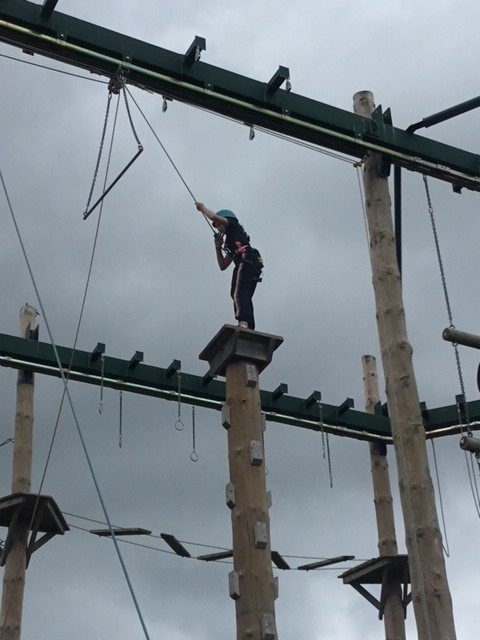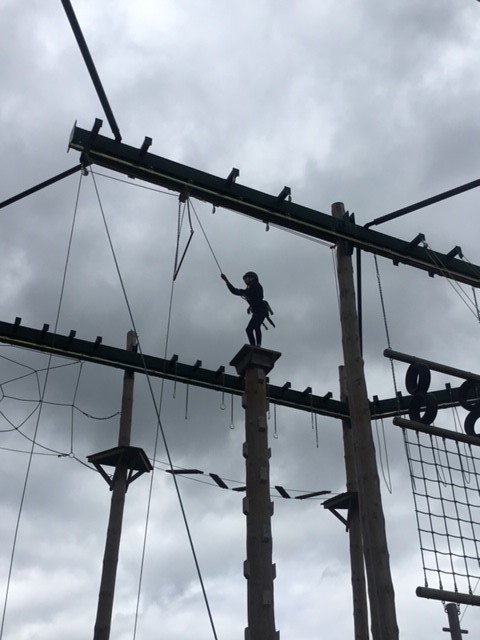 Wednesday 9th June: Abseiling, zipwiring and rafting fun!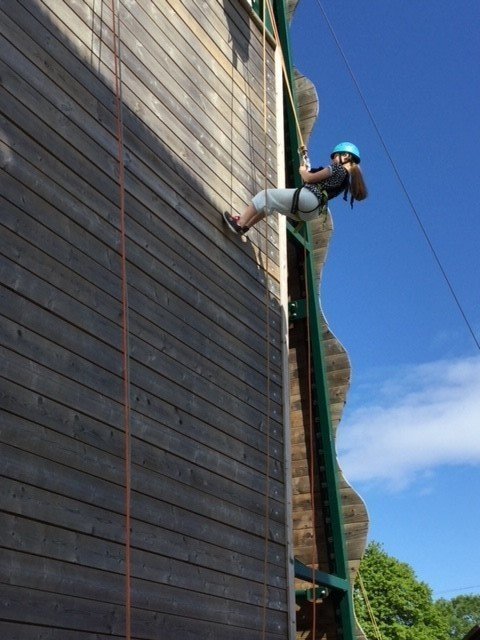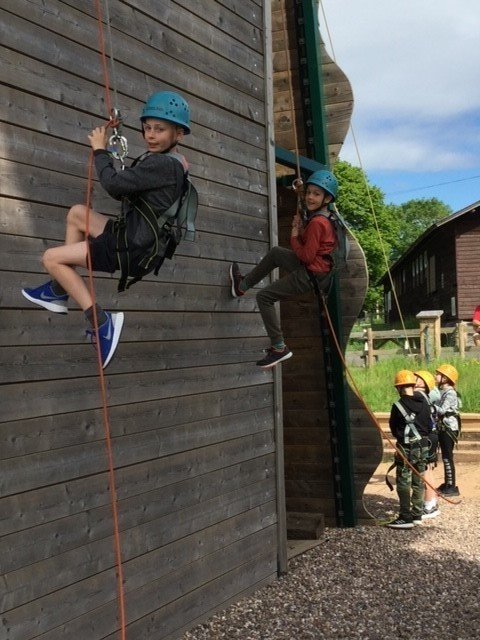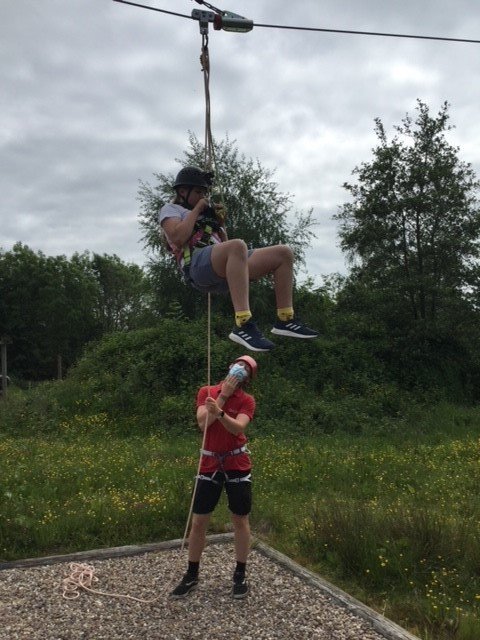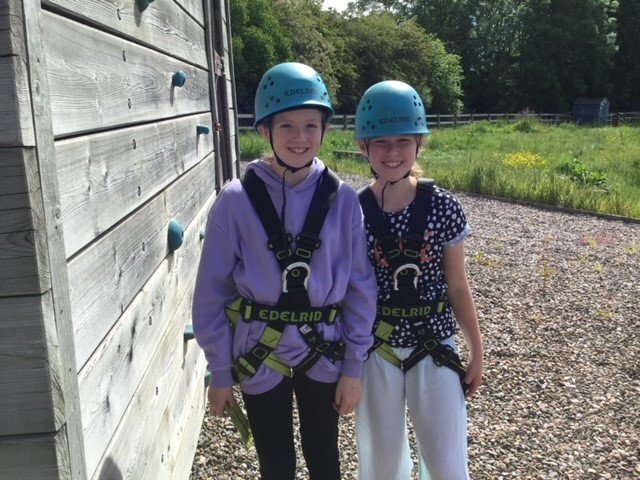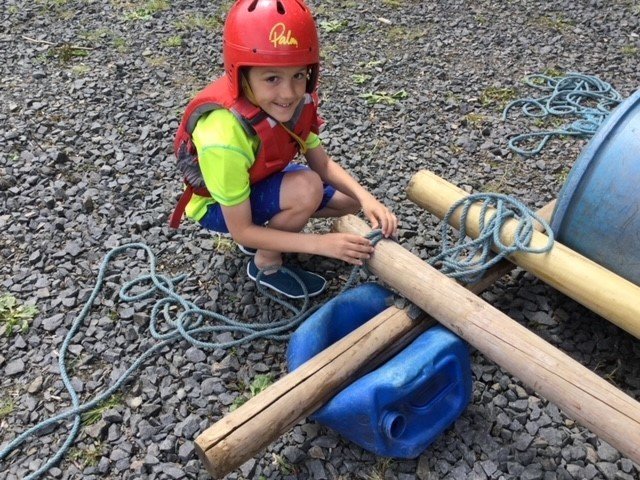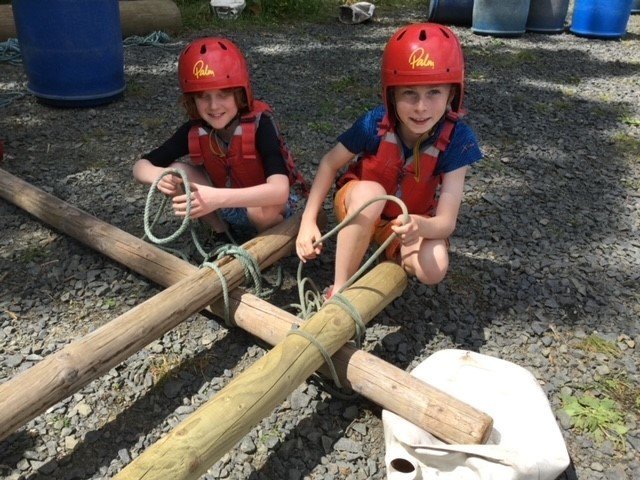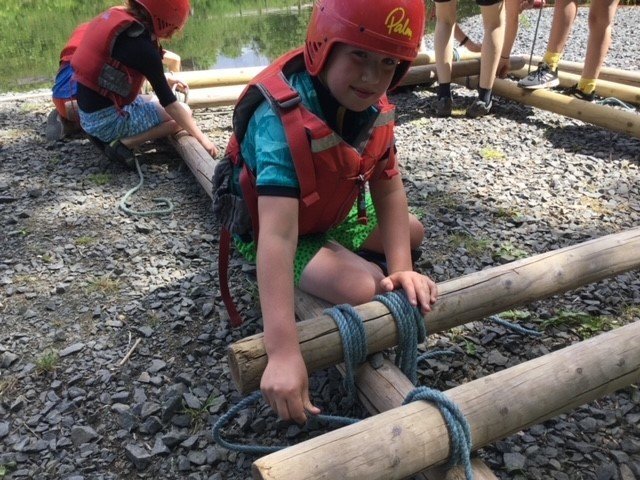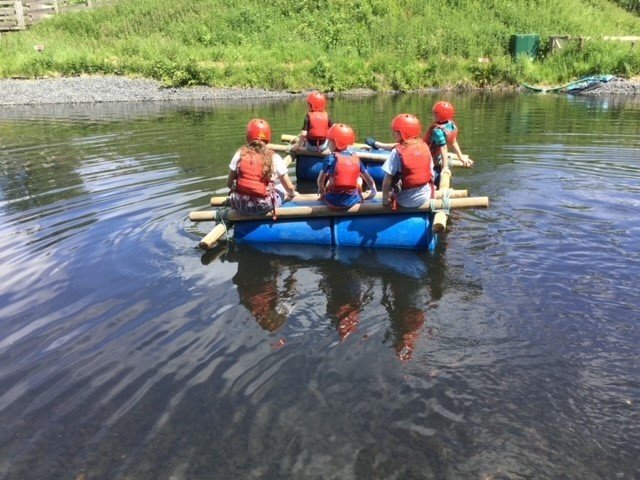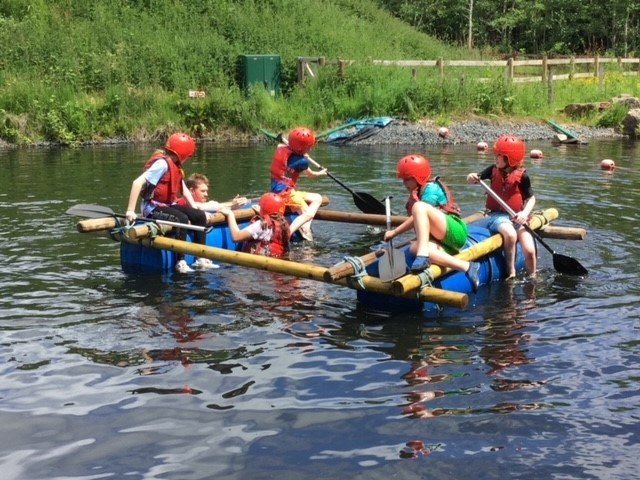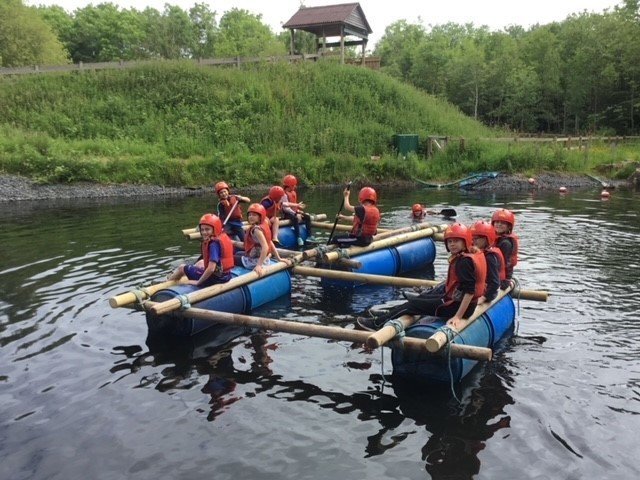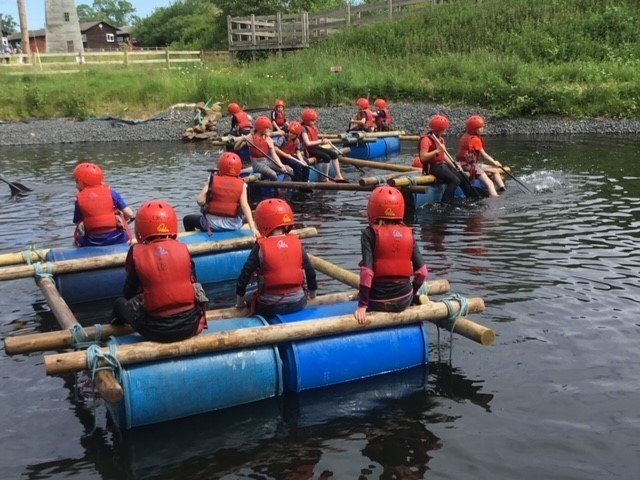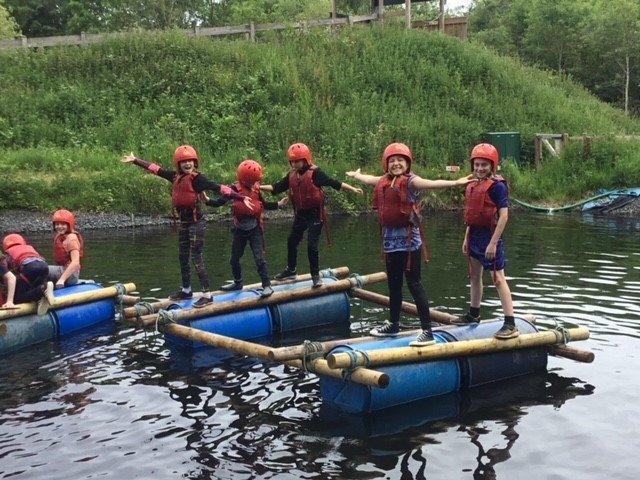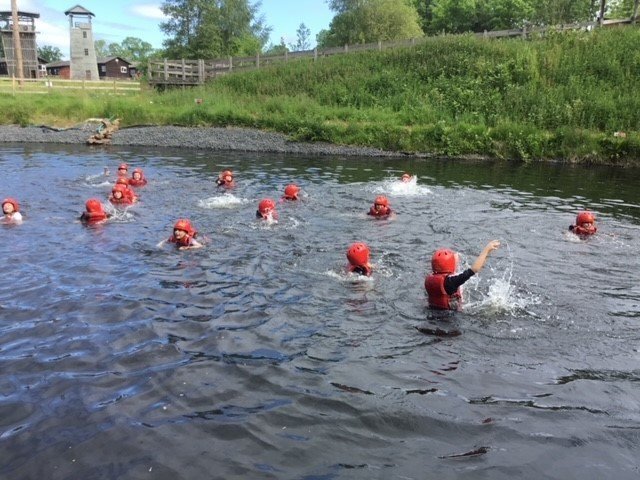 Tuesday 8th June: A busy day was had by all - archery, abseiling, zipwiring and more!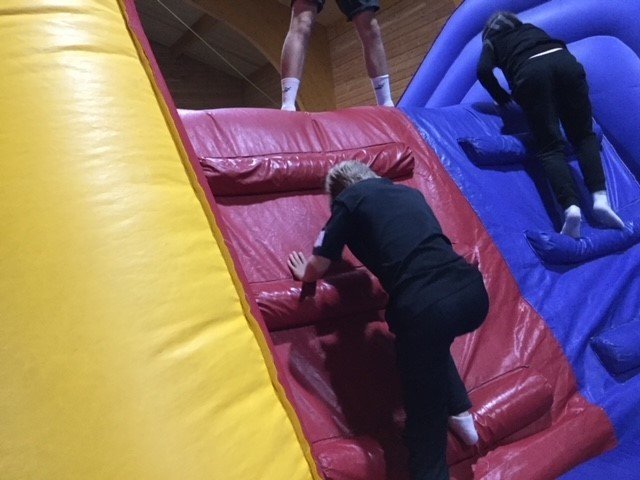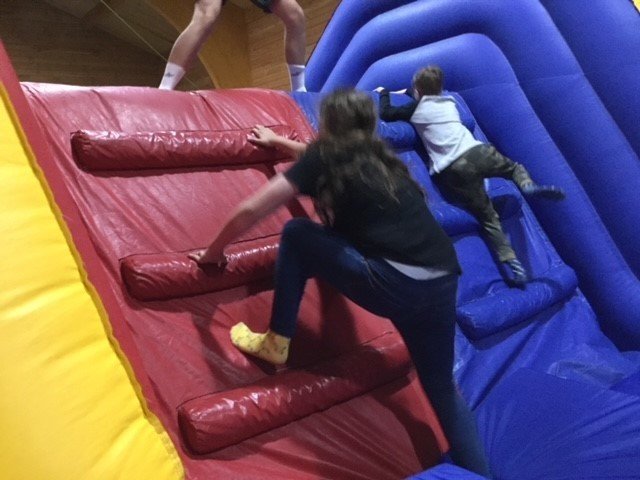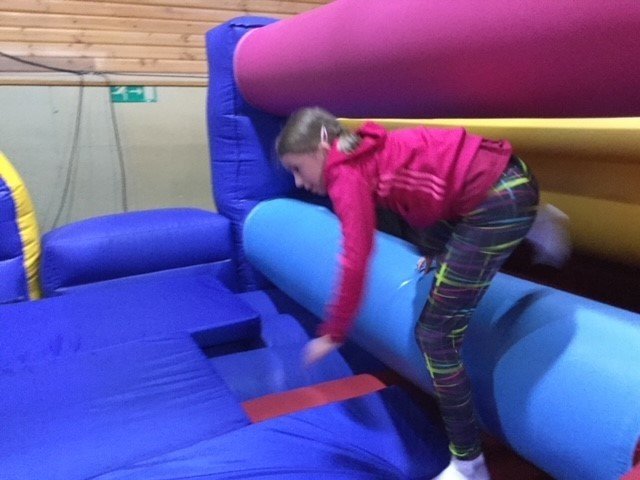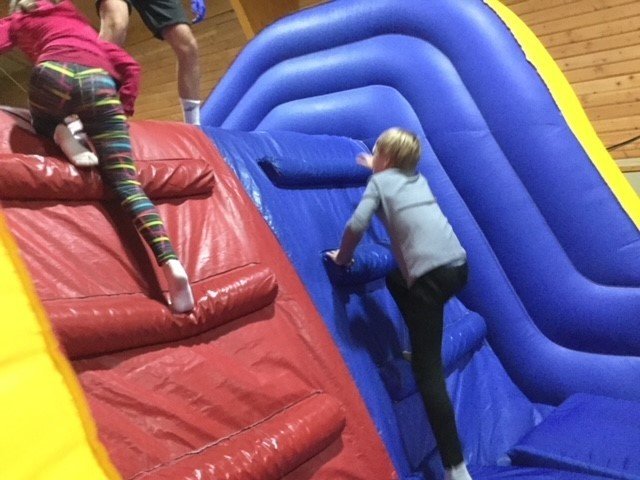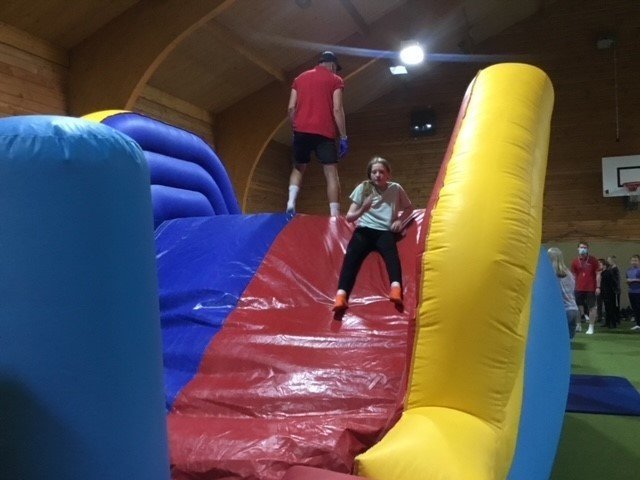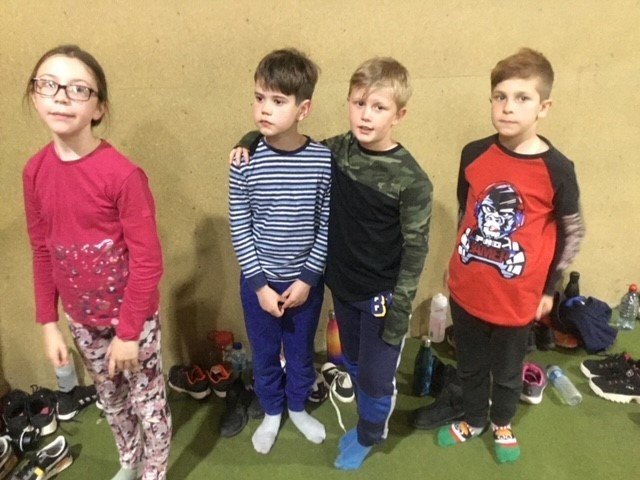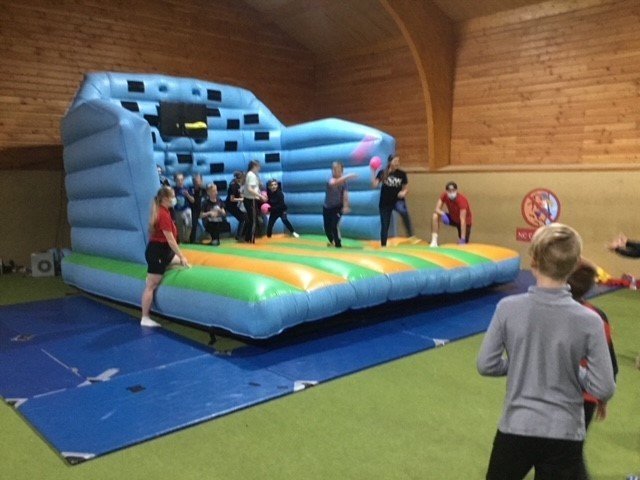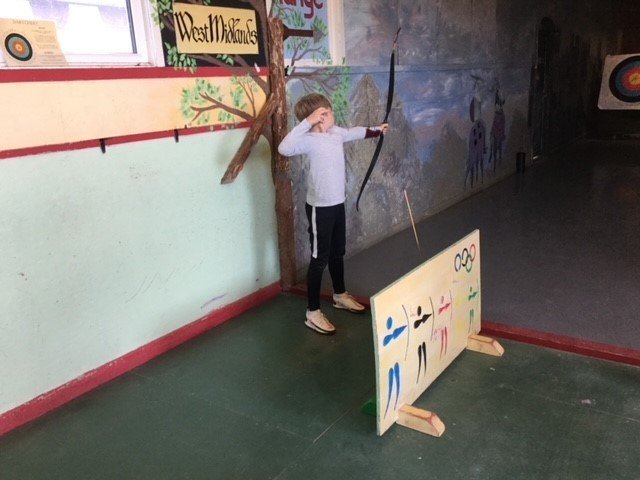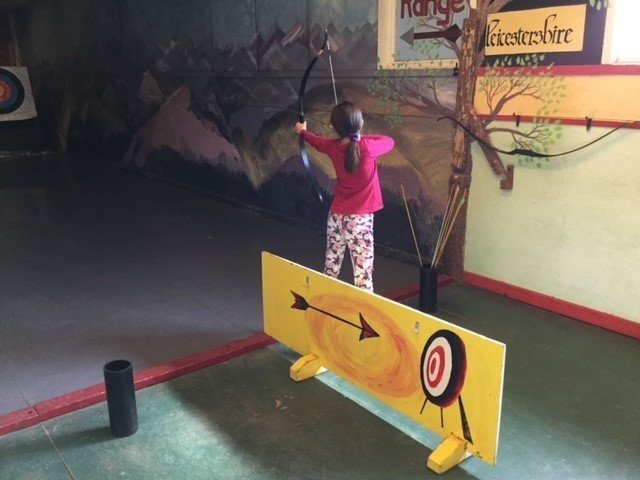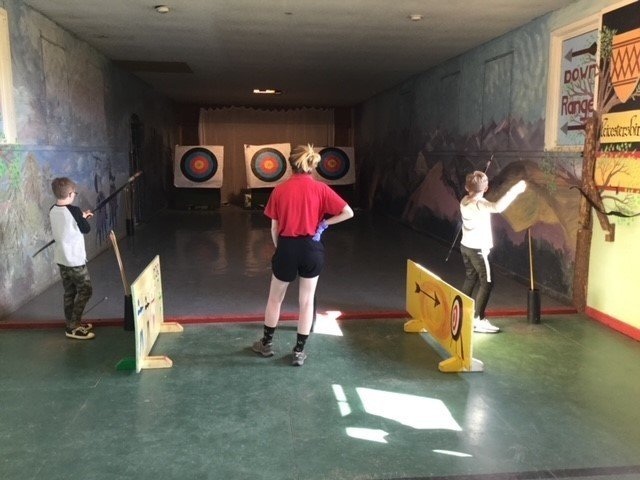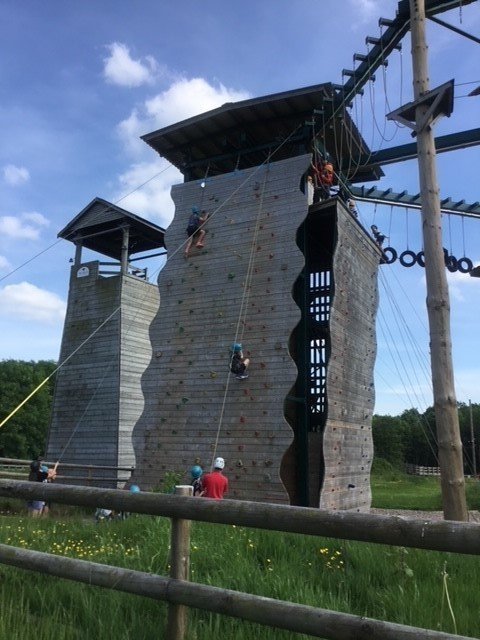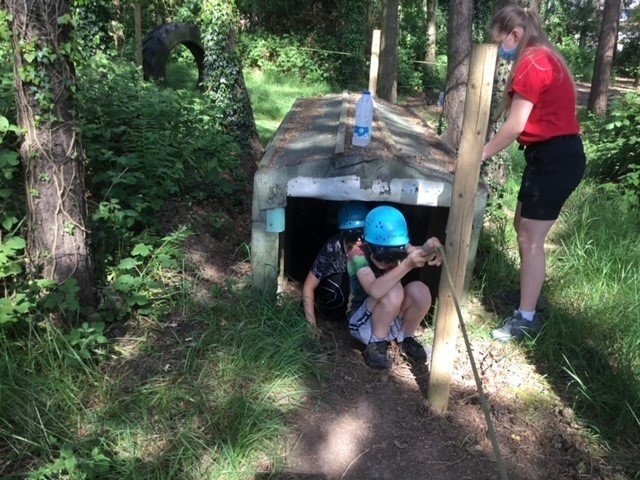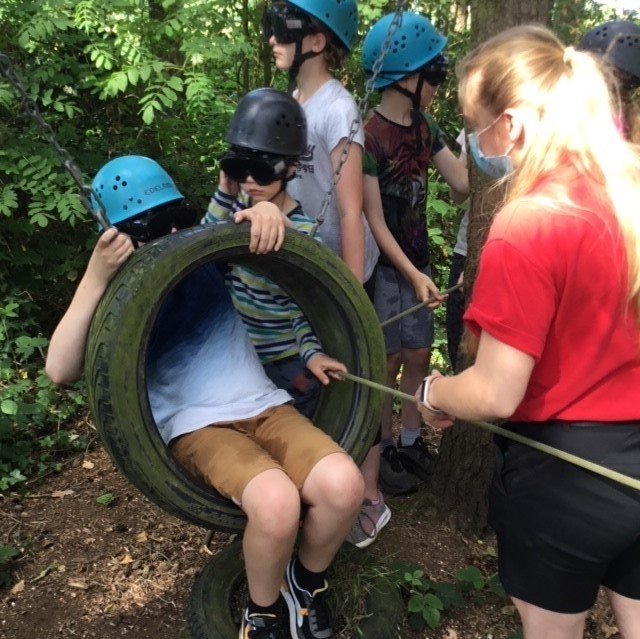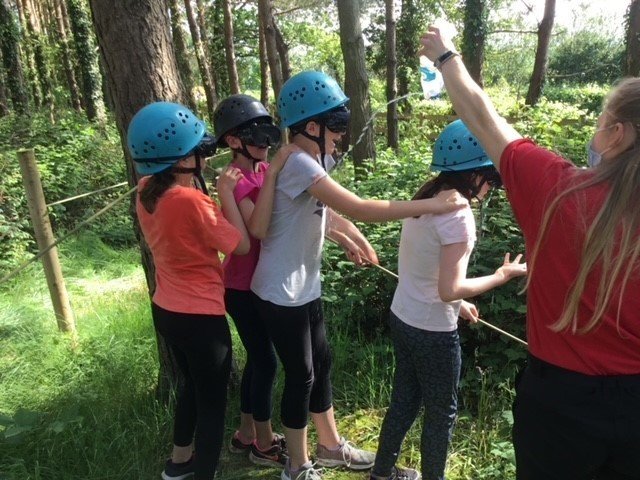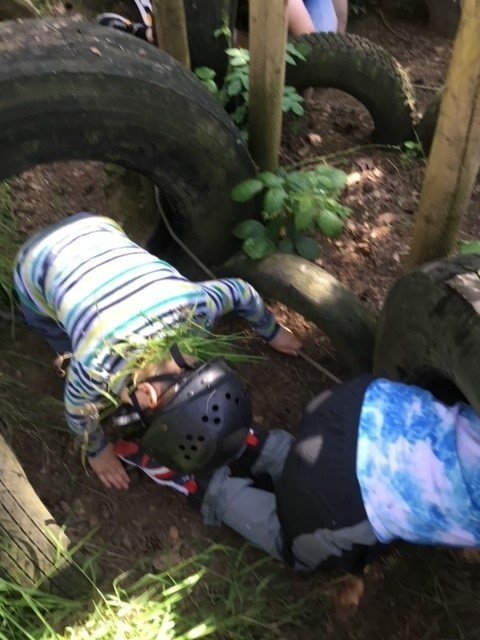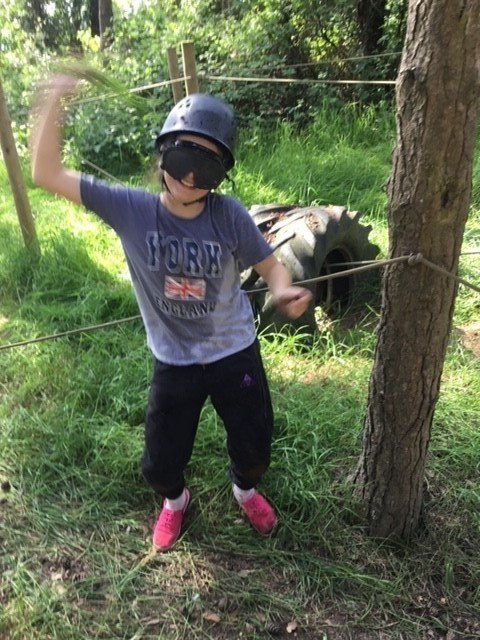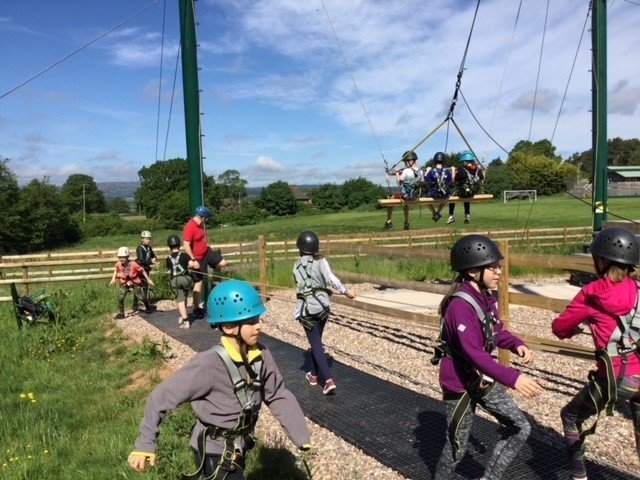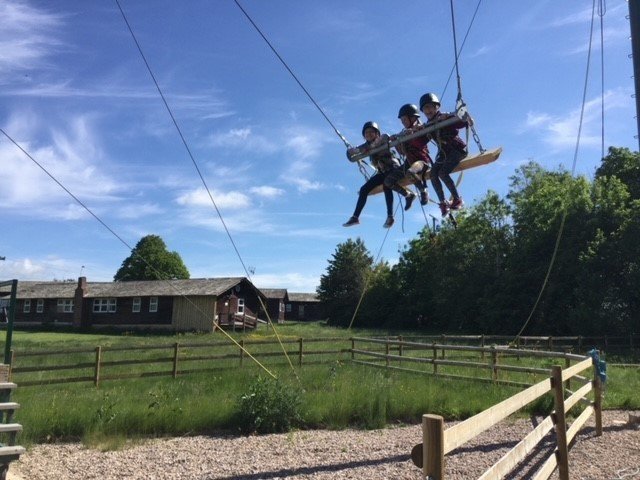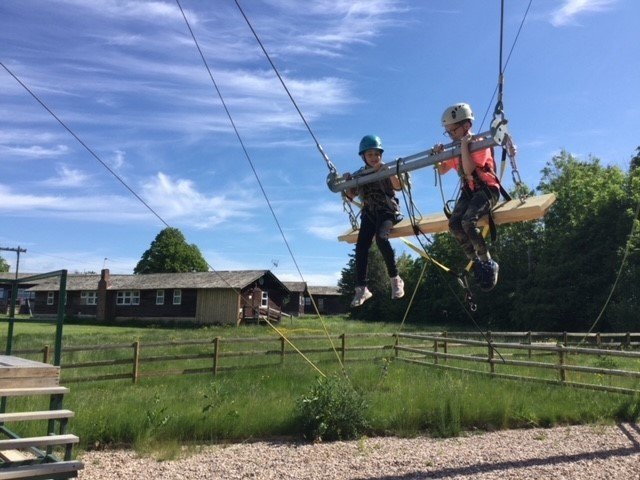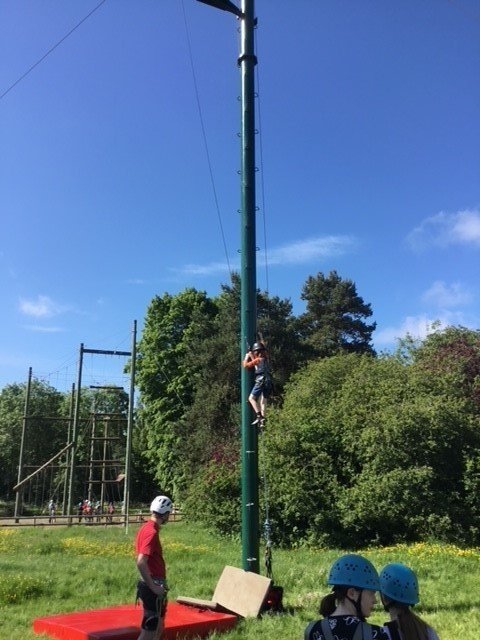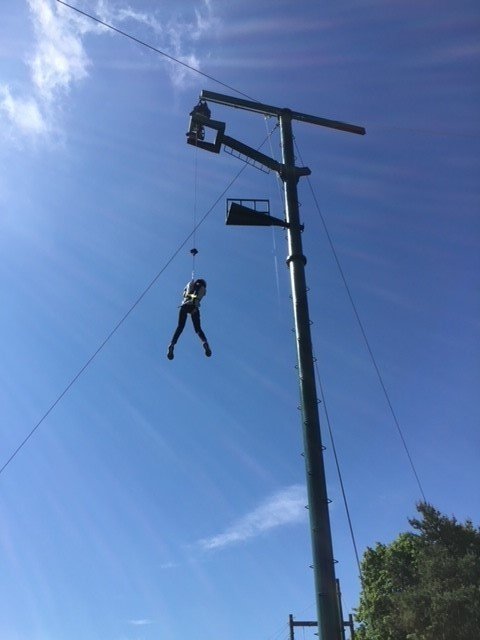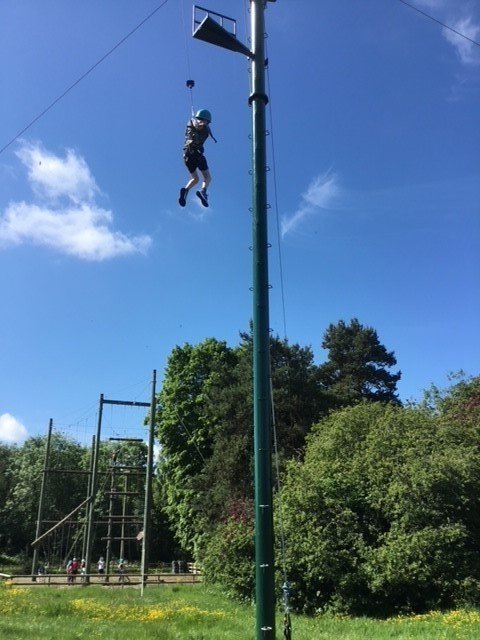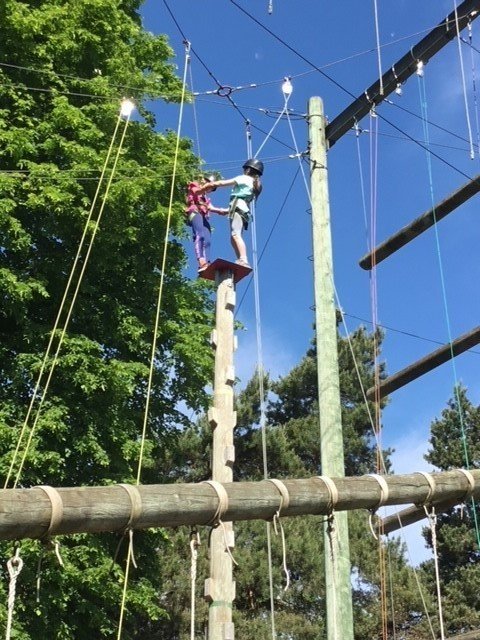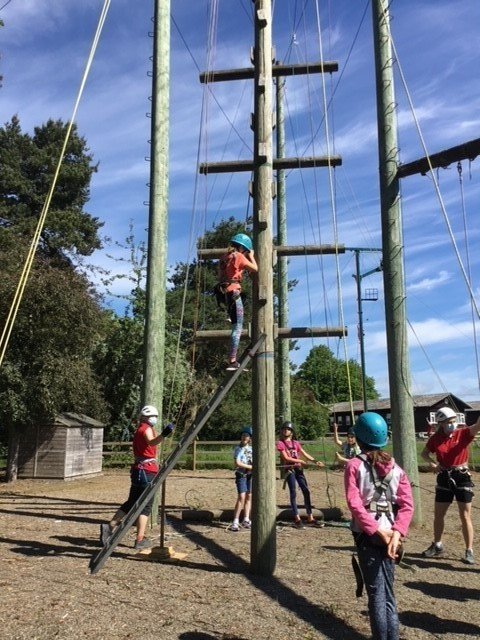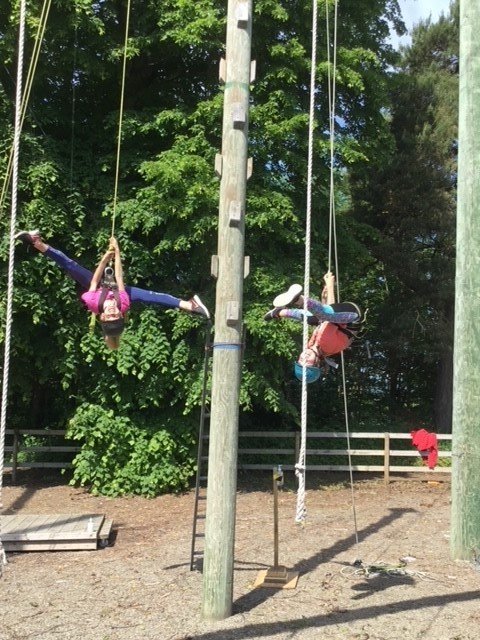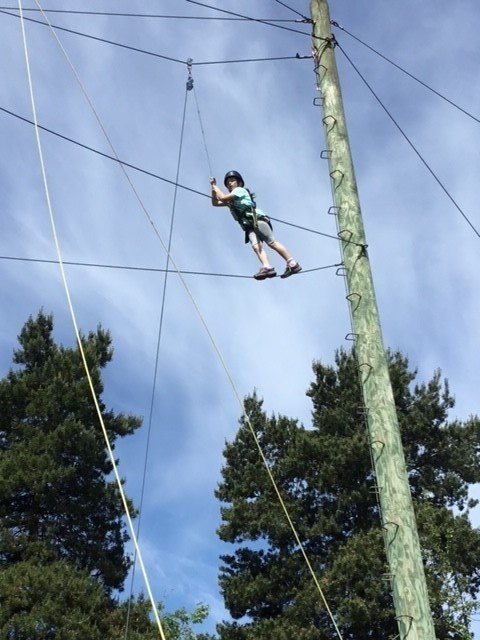 Monday 7th June - Getting a head for heights!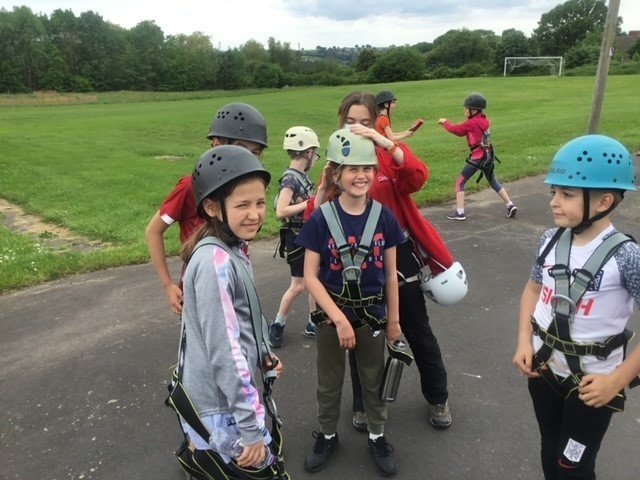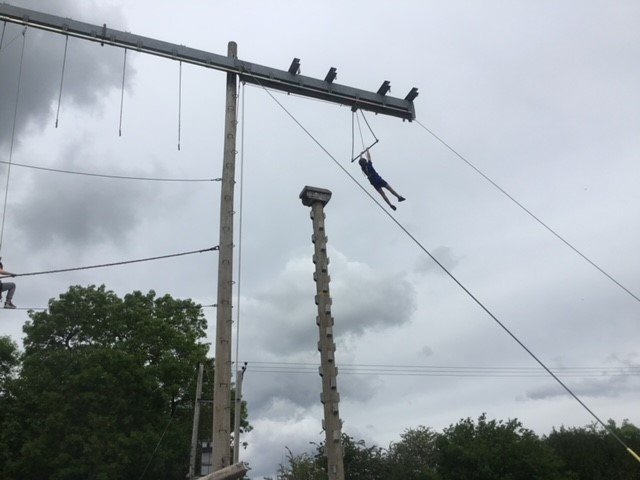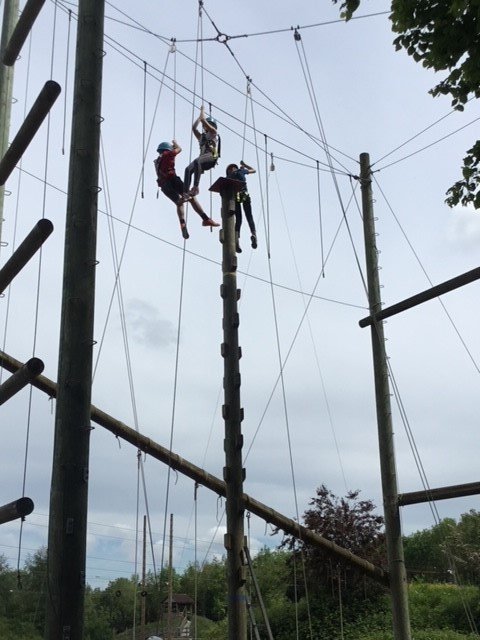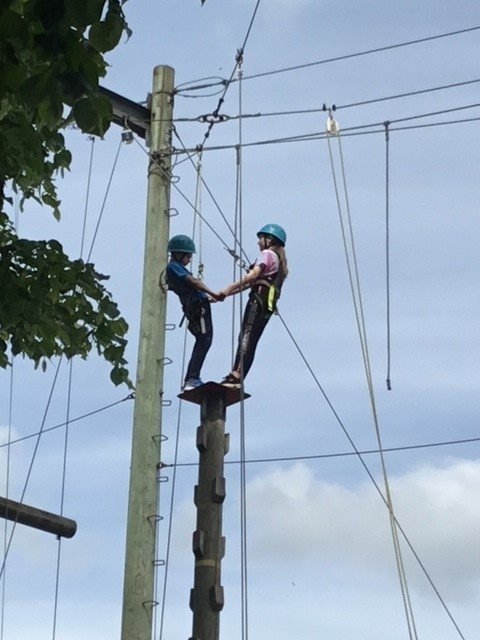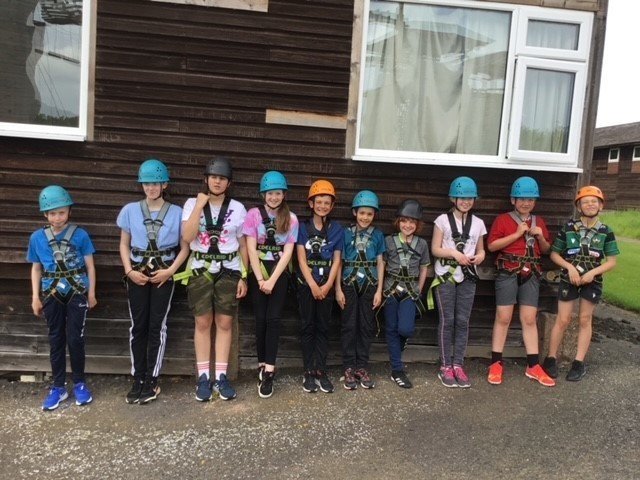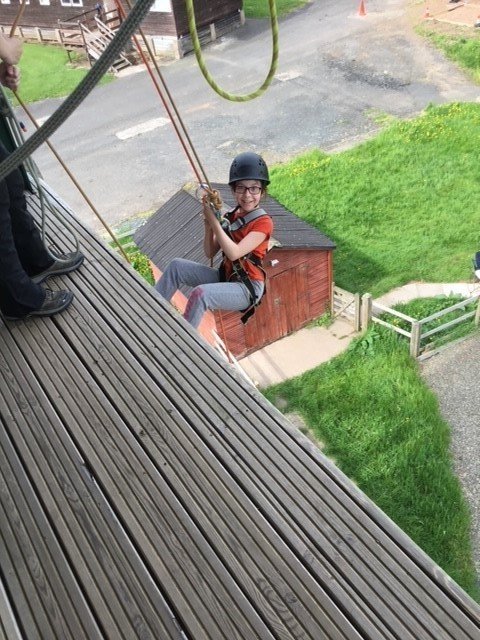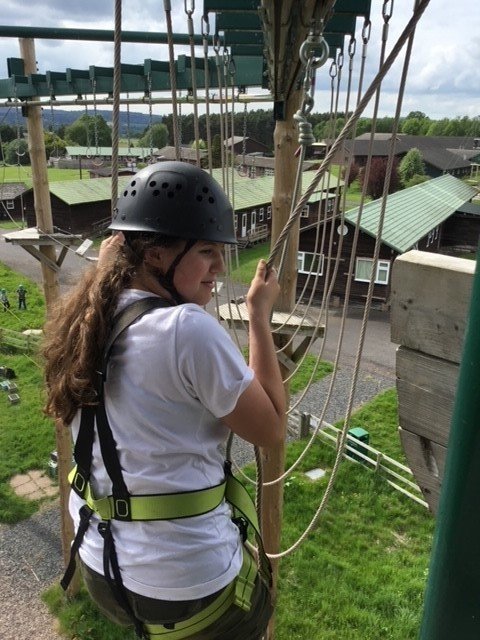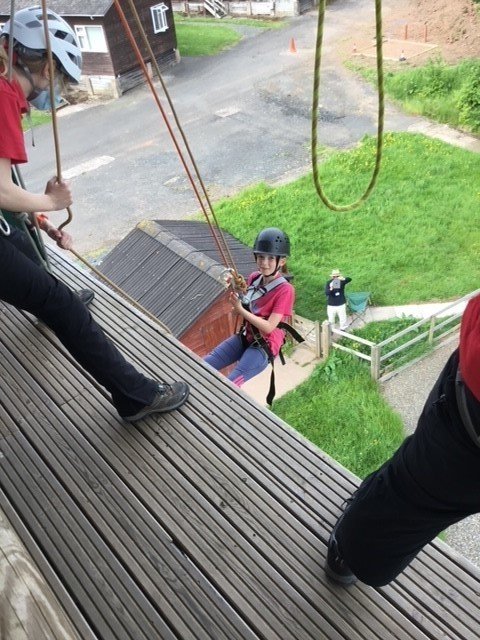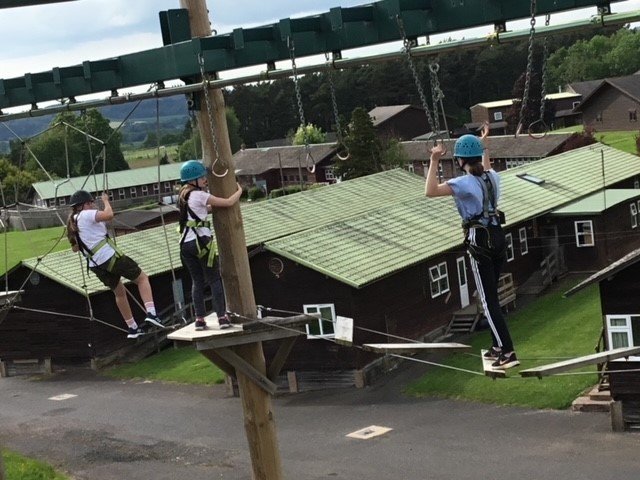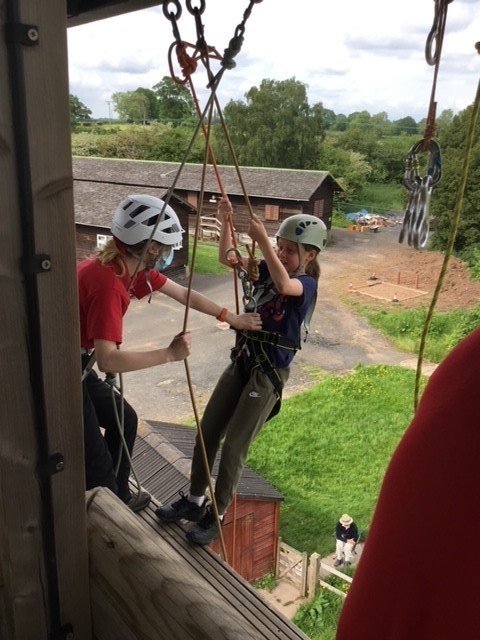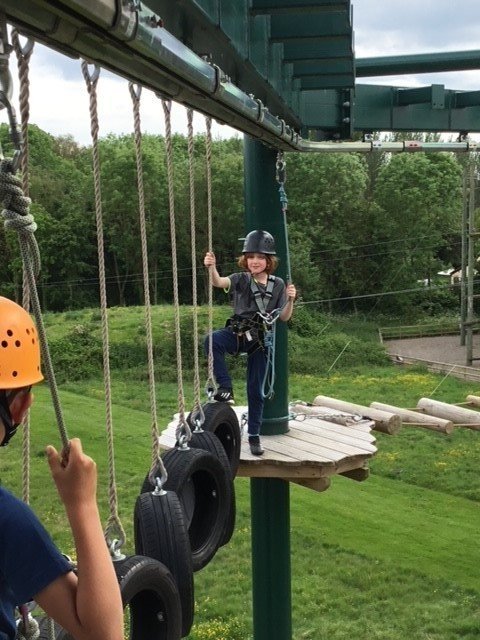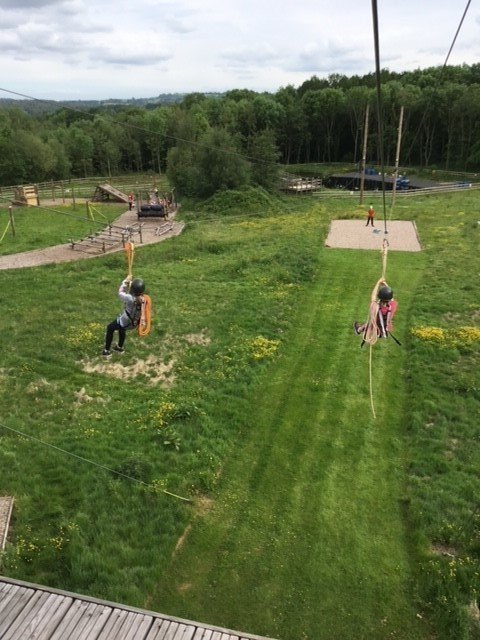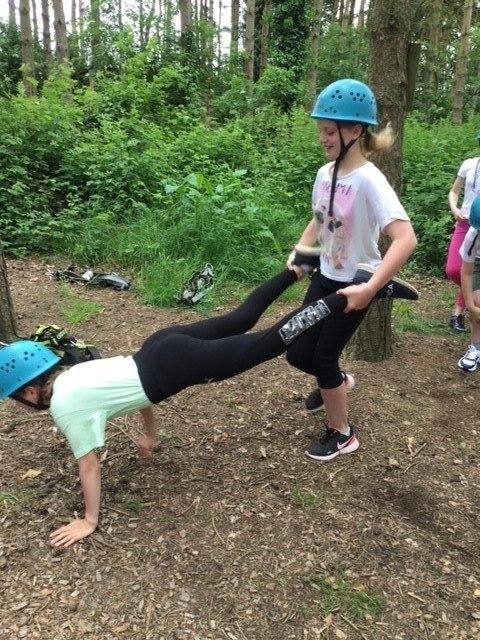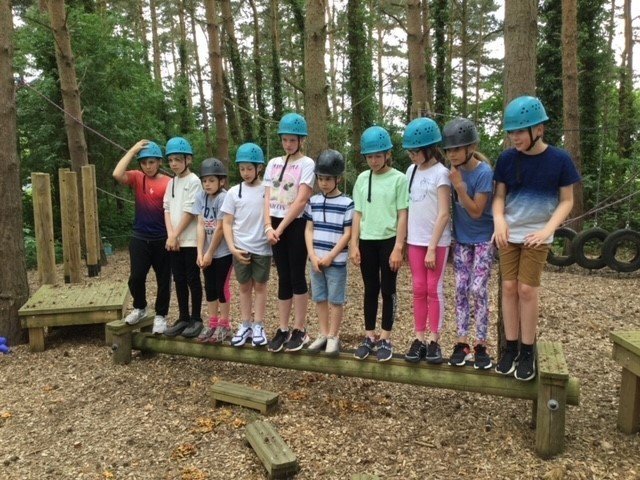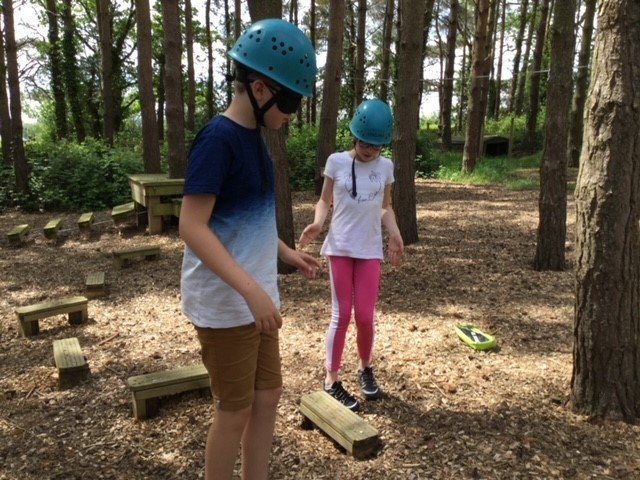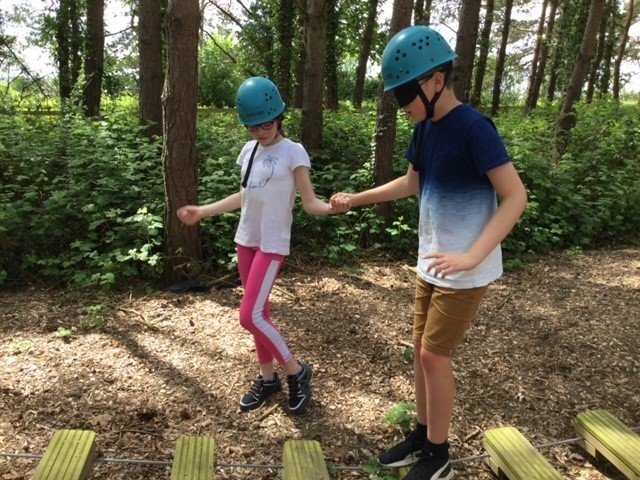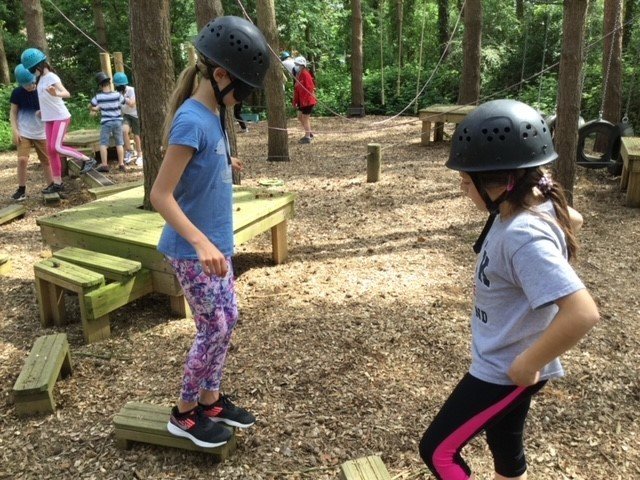 Red Nose Day 2021
The children came to school with a variety of red noses, crazy hair and hats to raise some money for this good cause. We raised £98.50, so well done everyone!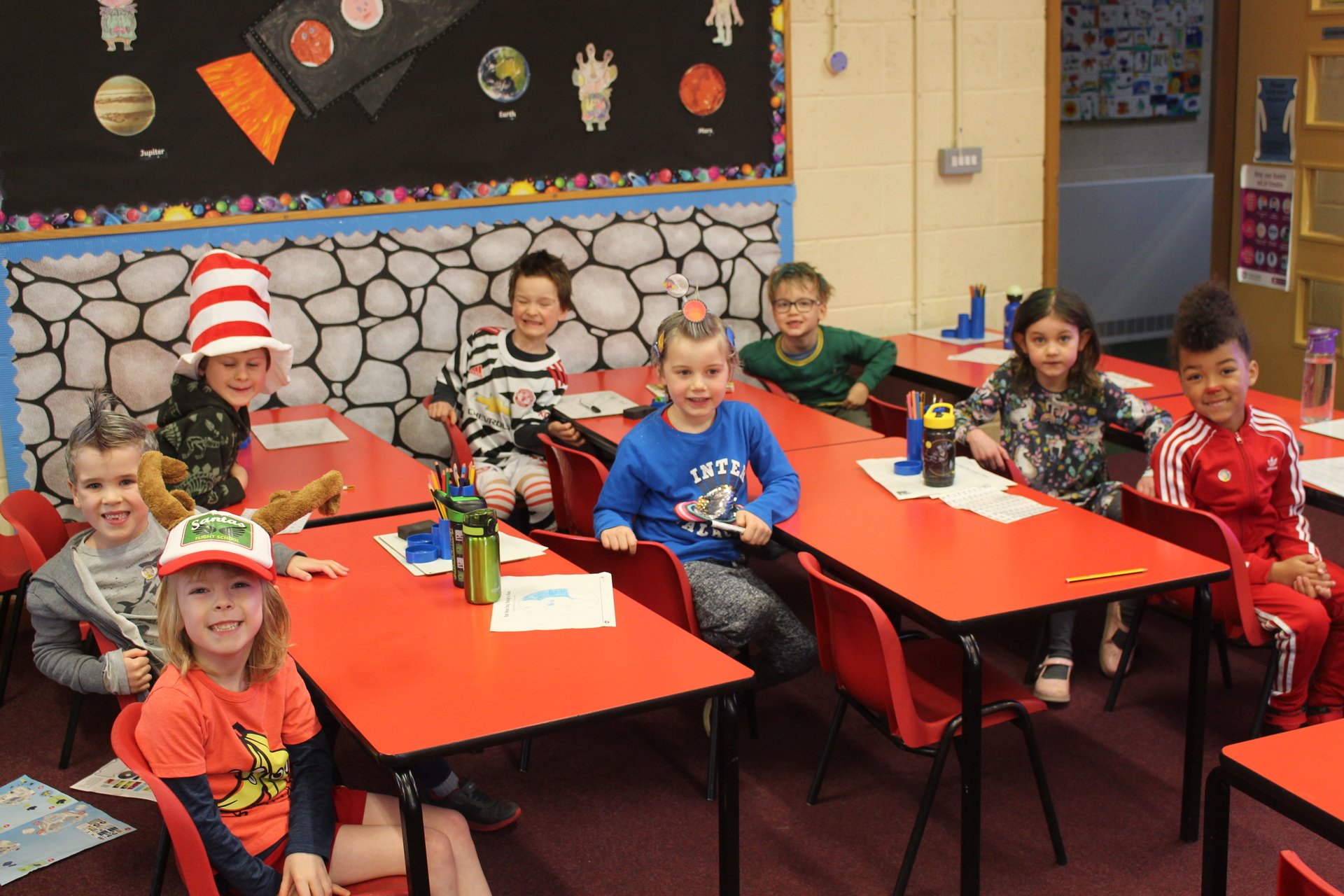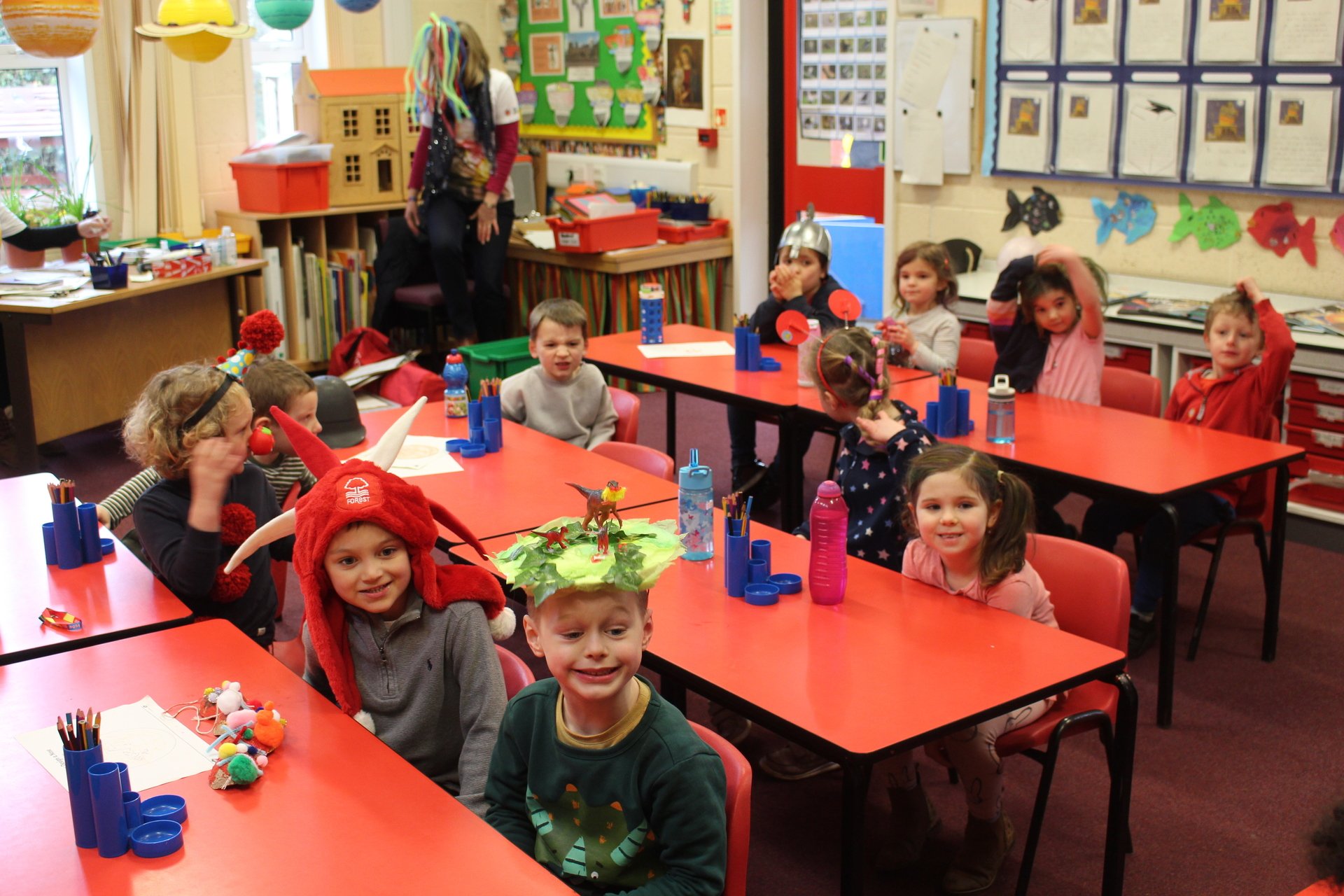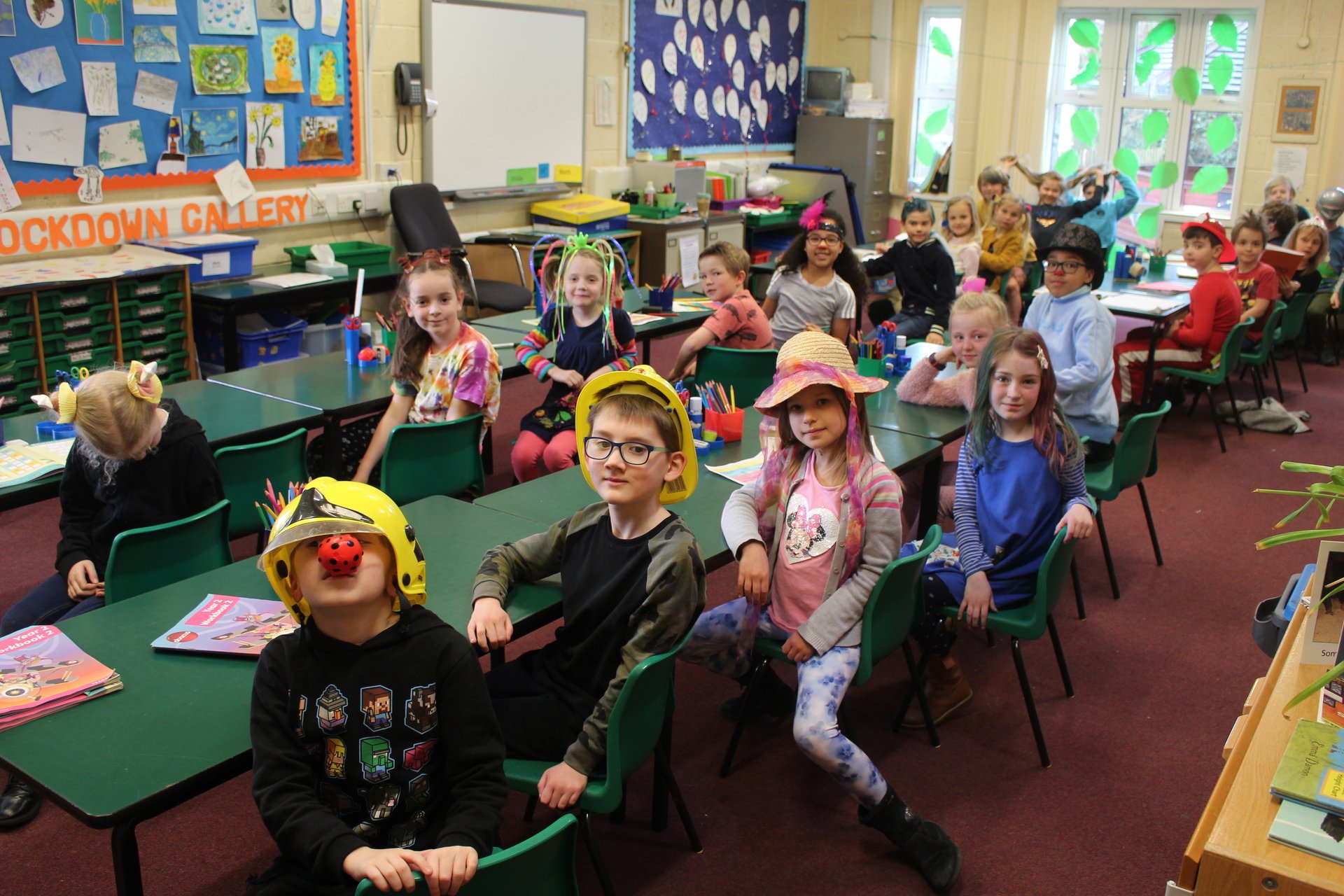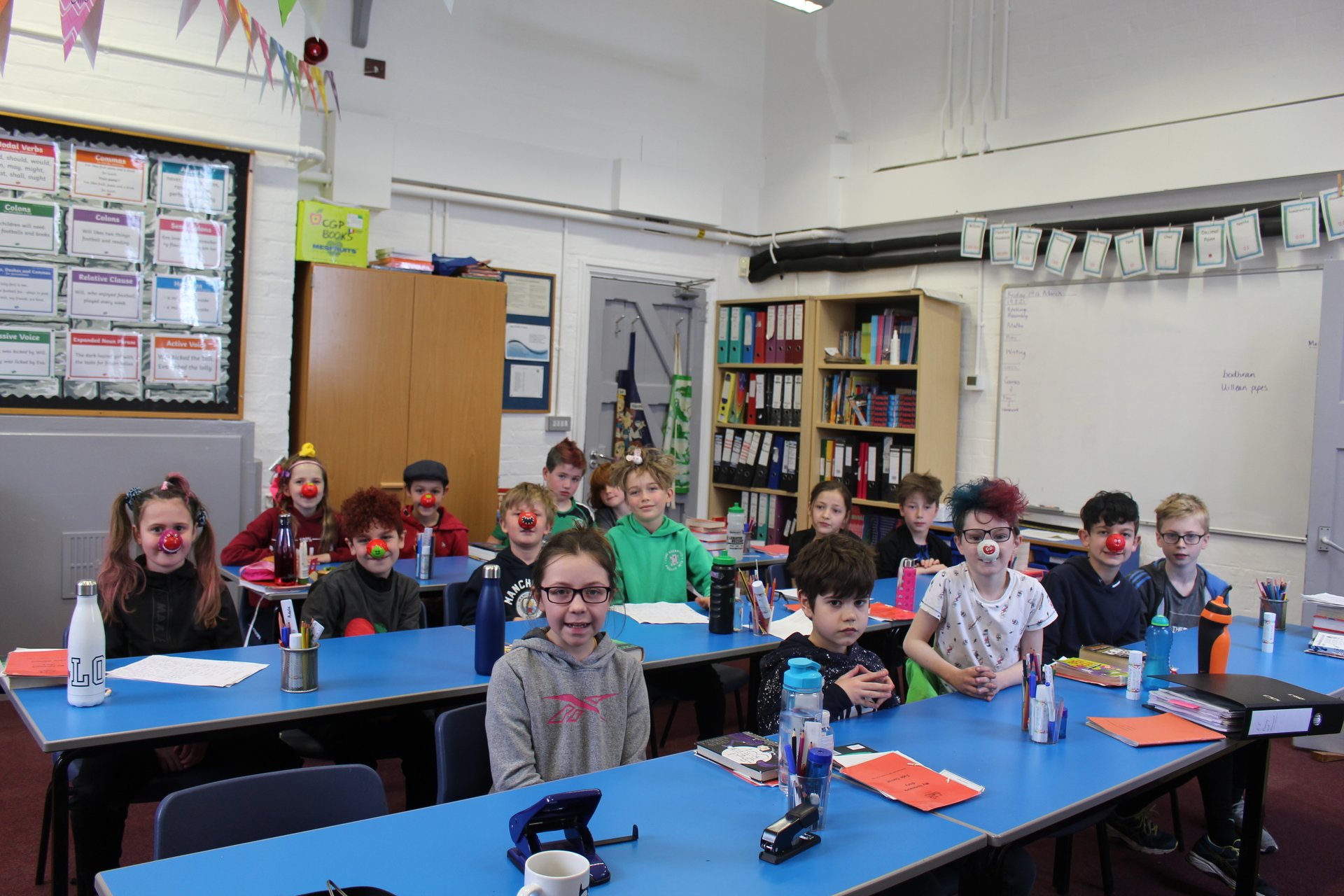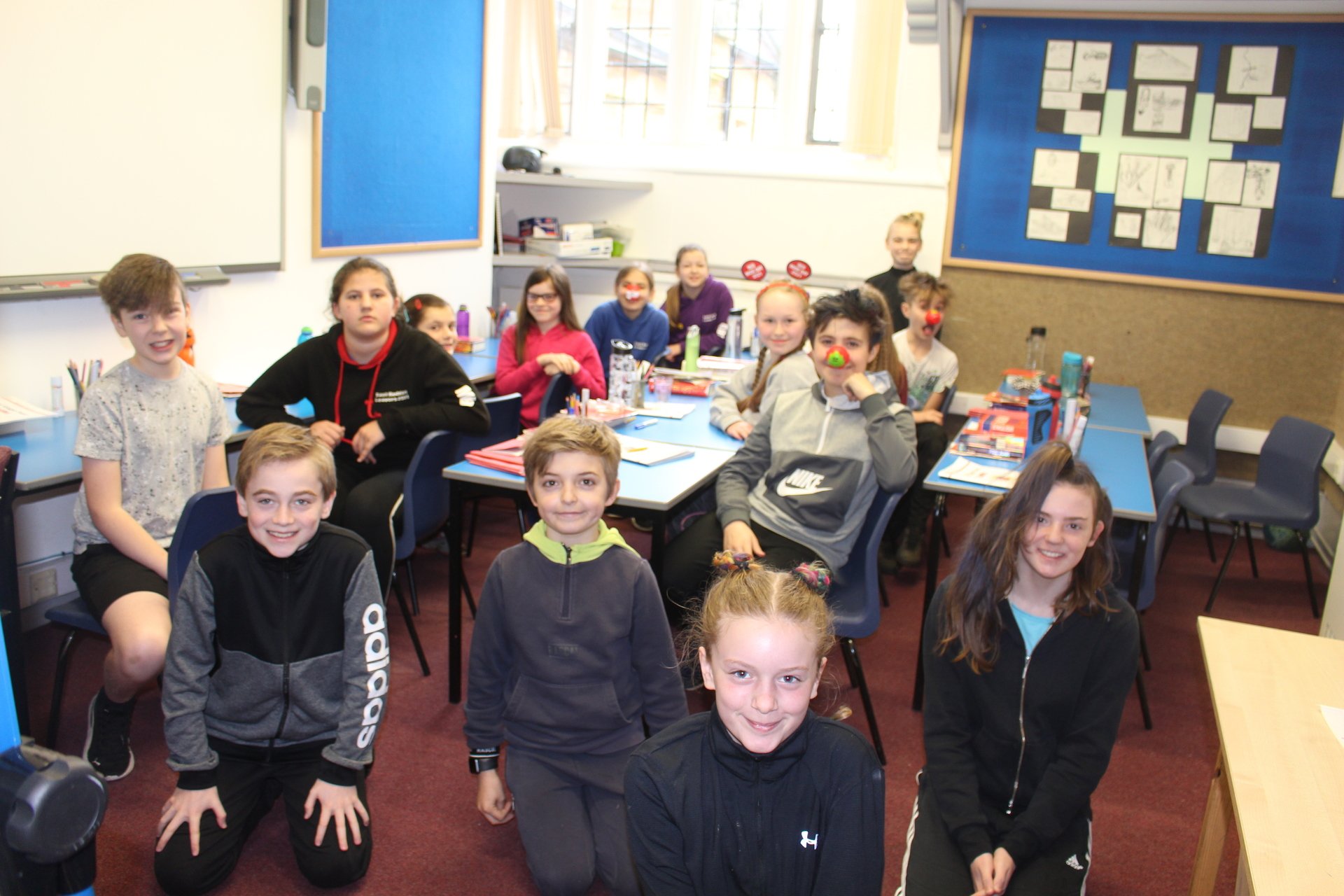 Christingle
The children thoroughly enjoyed making their Christingle oranges this year. Although we couldn't join together as a whole school, the classrooms were very magical as the candles were lit and prayers said. Thank you all for your donations - we raised an amazing £270.17! Many thanks to Lynne Threadgold for organising and donating the oranges.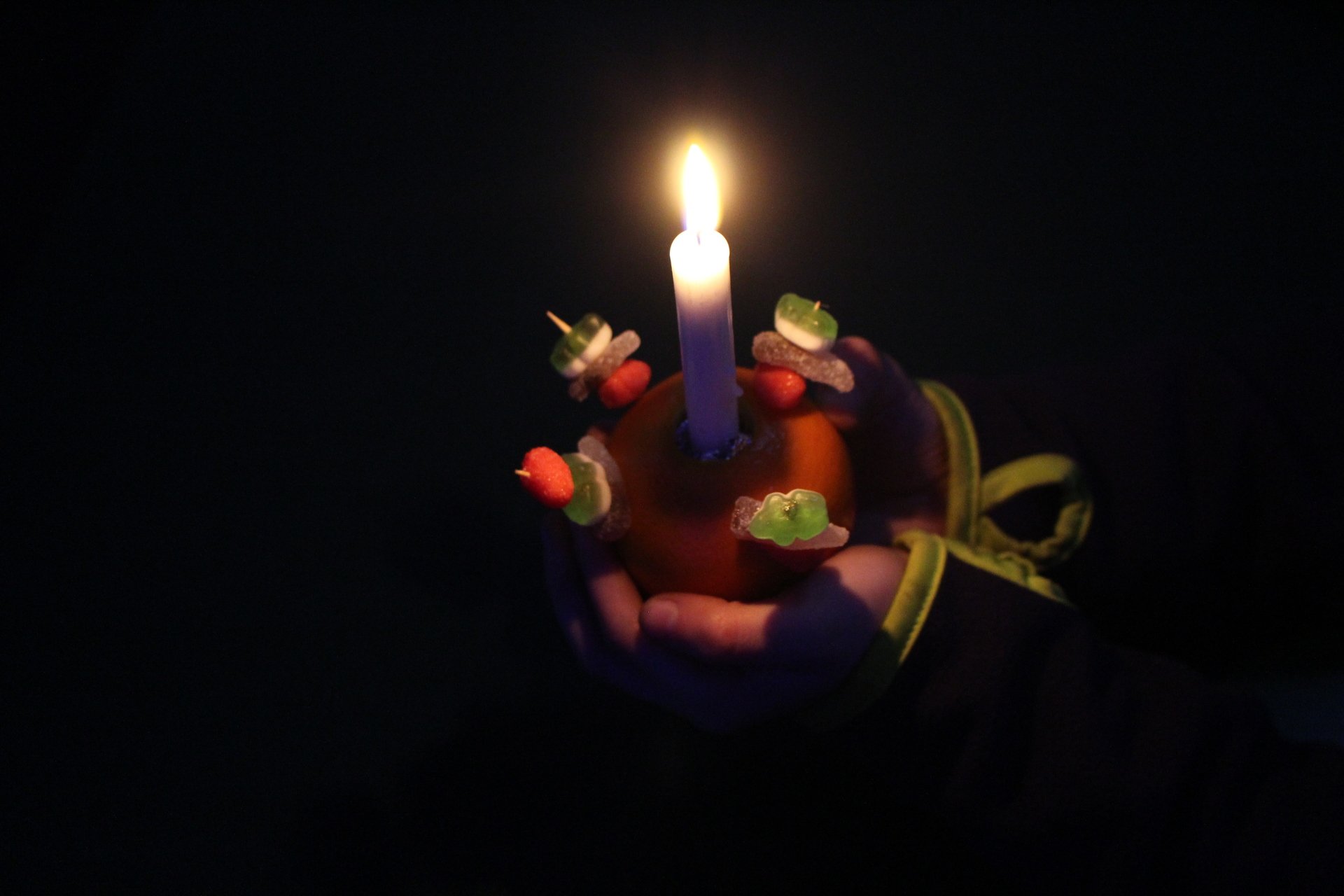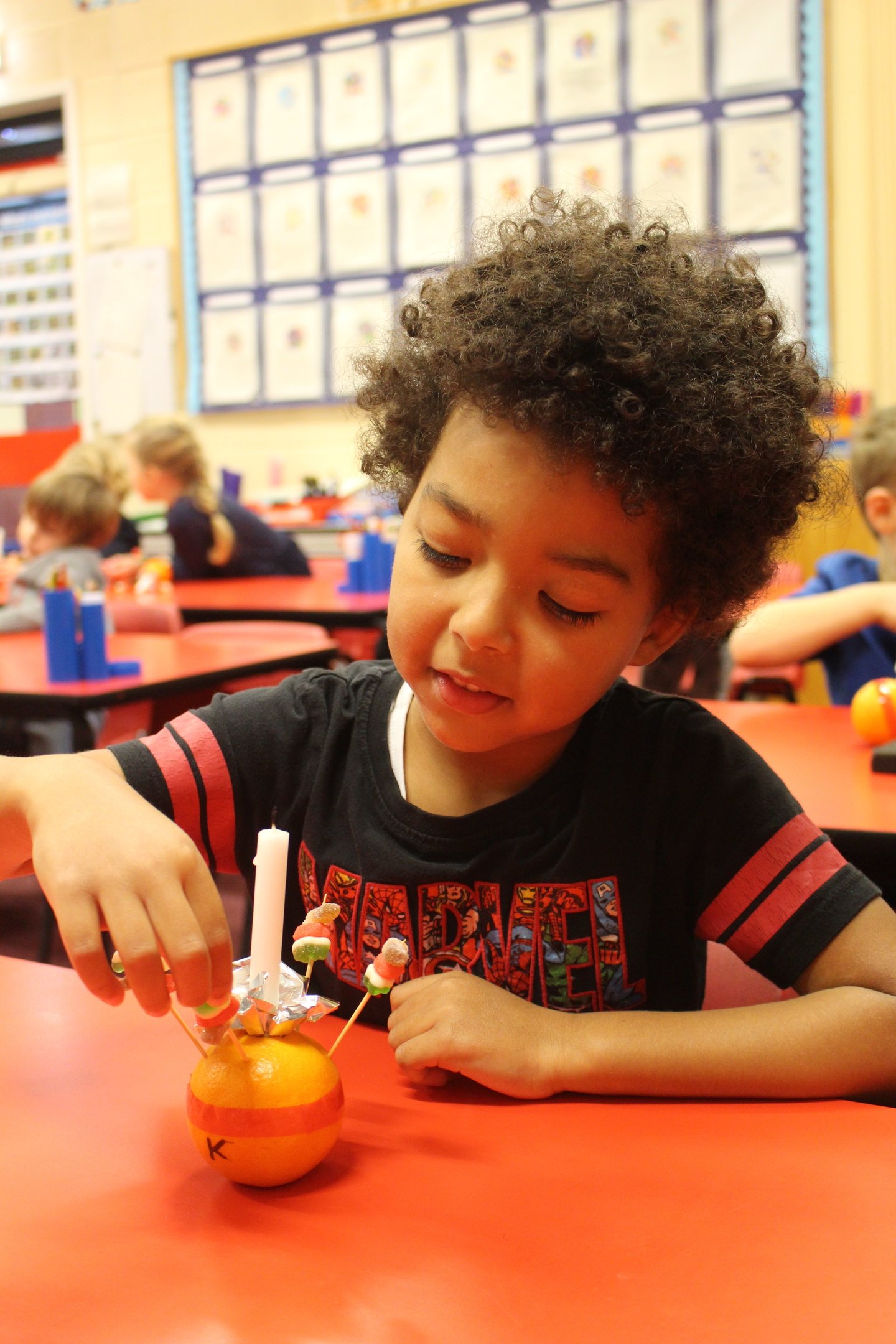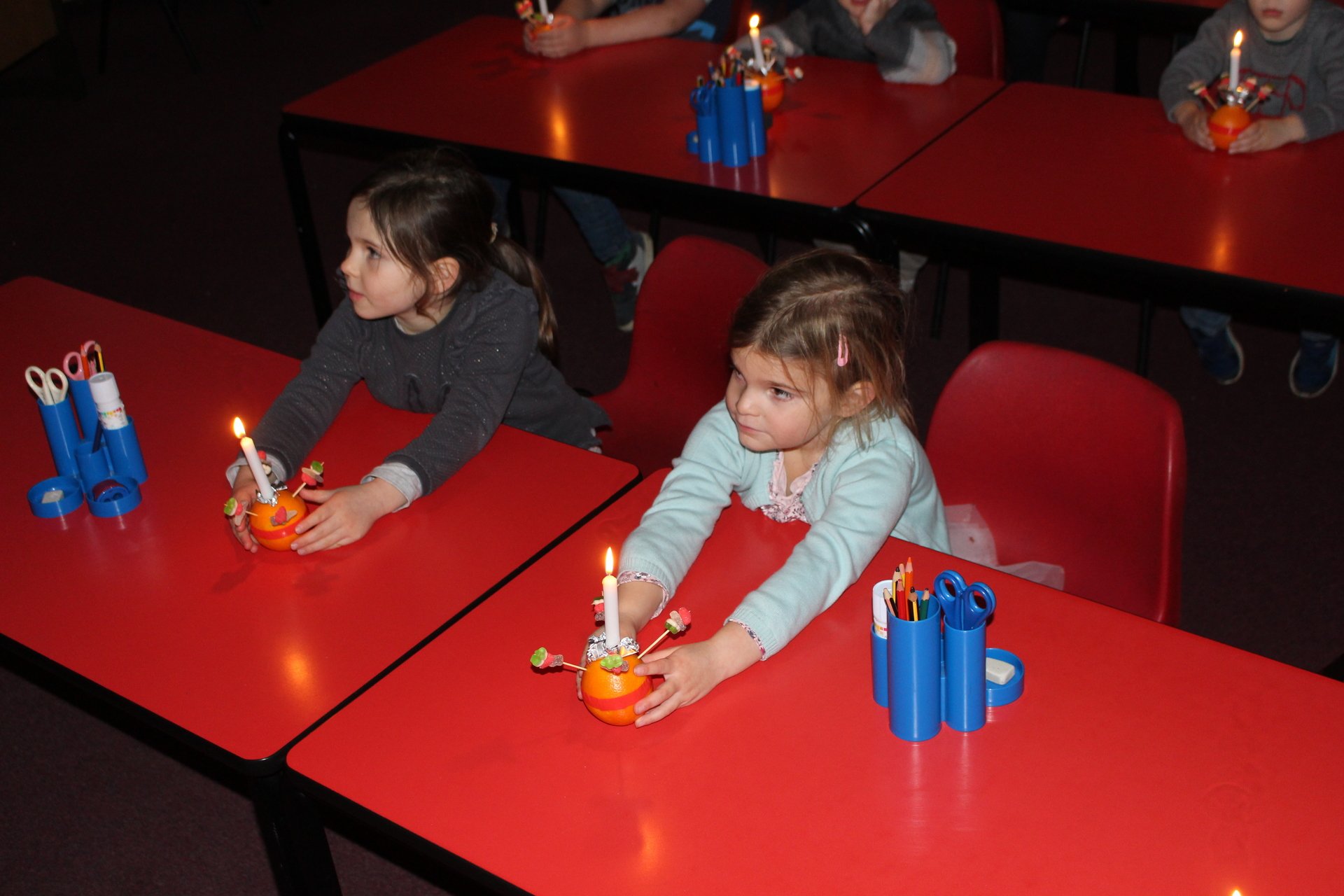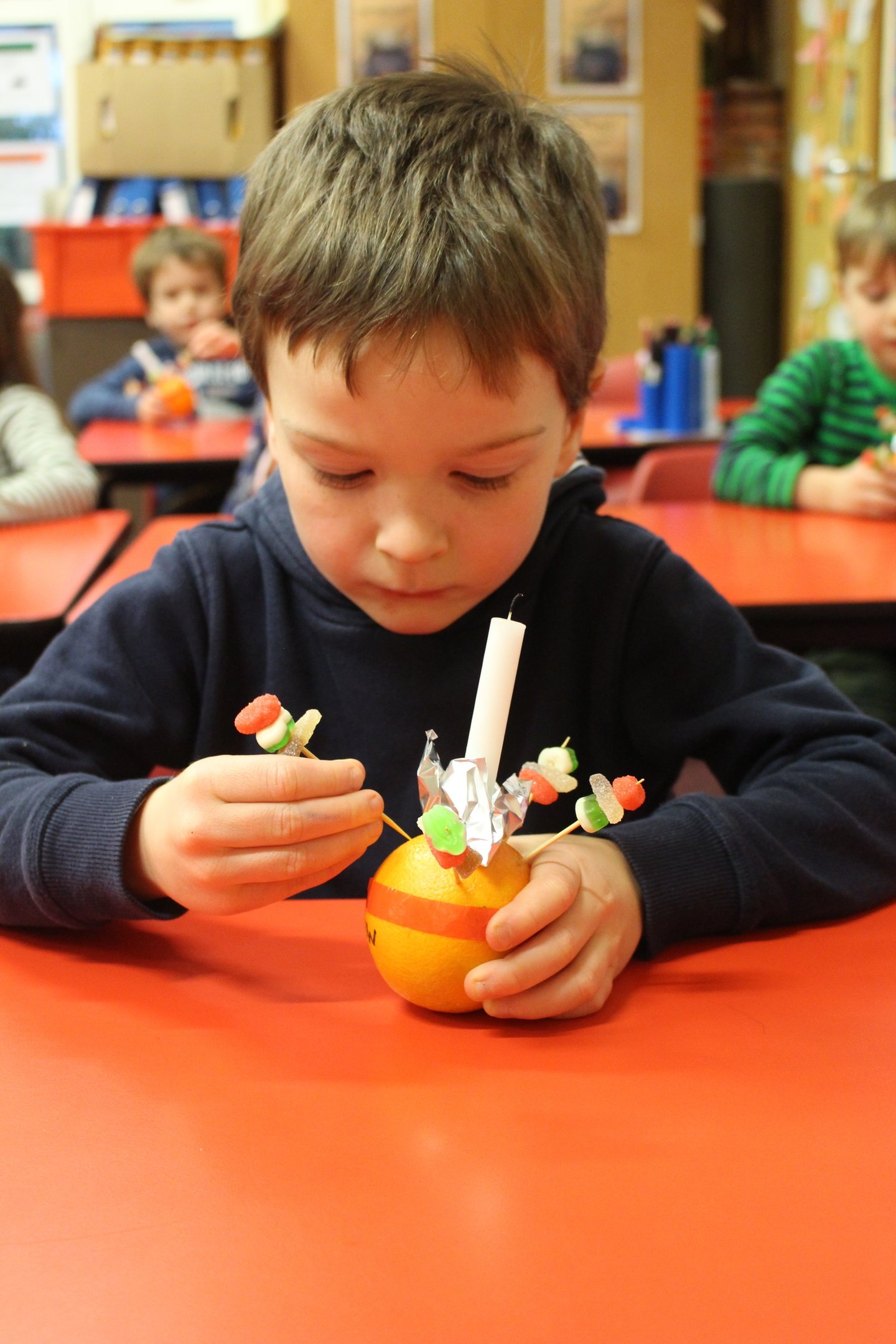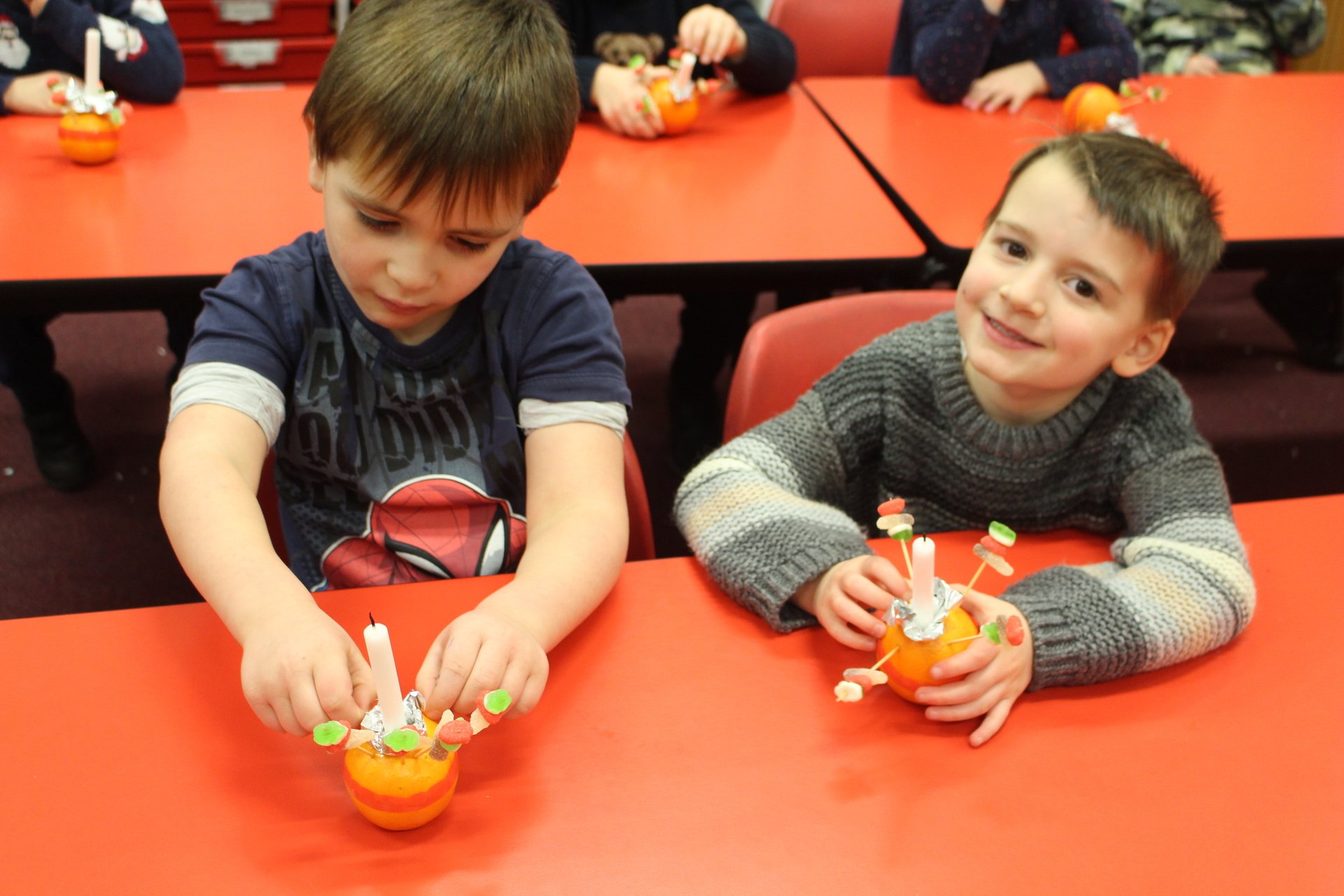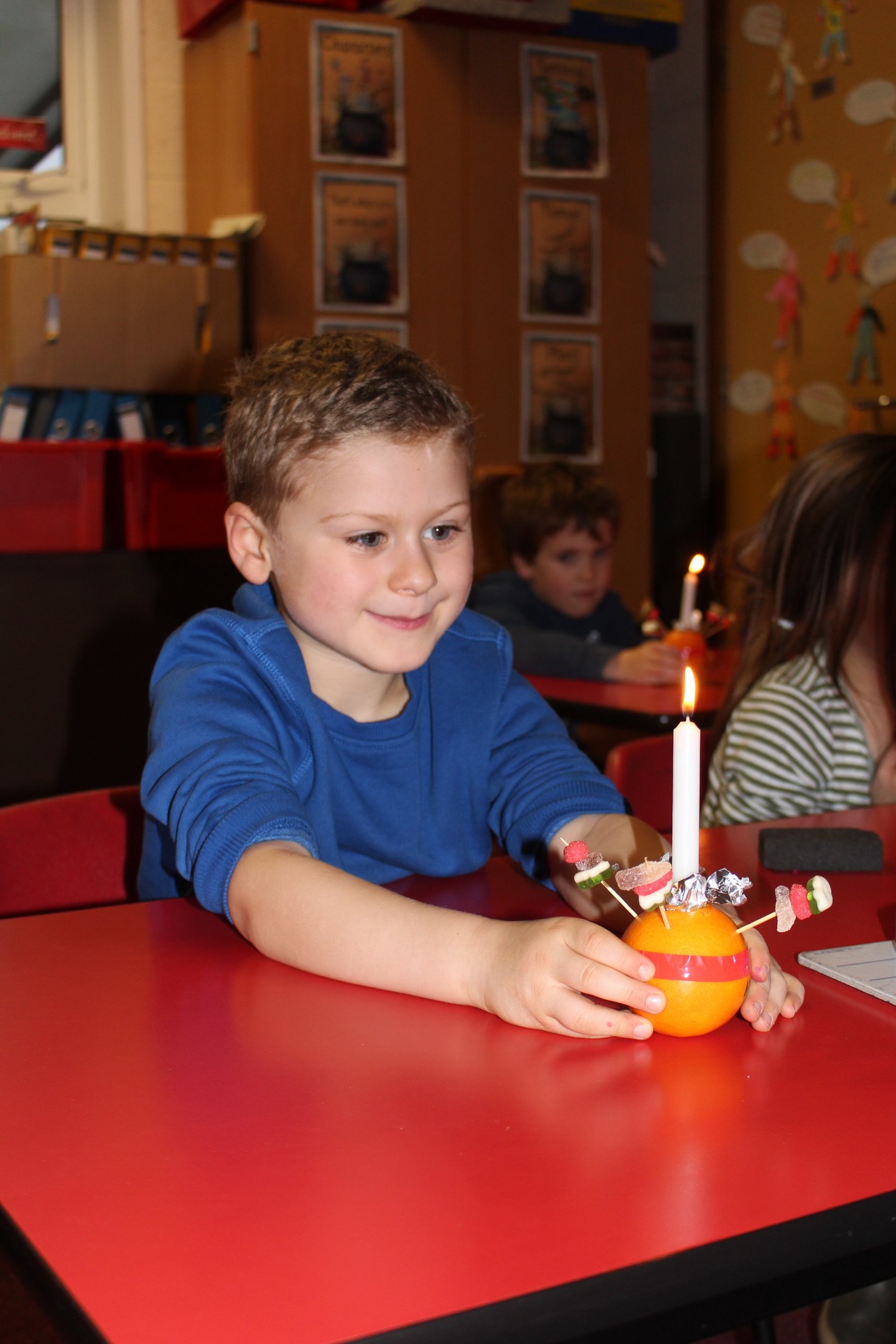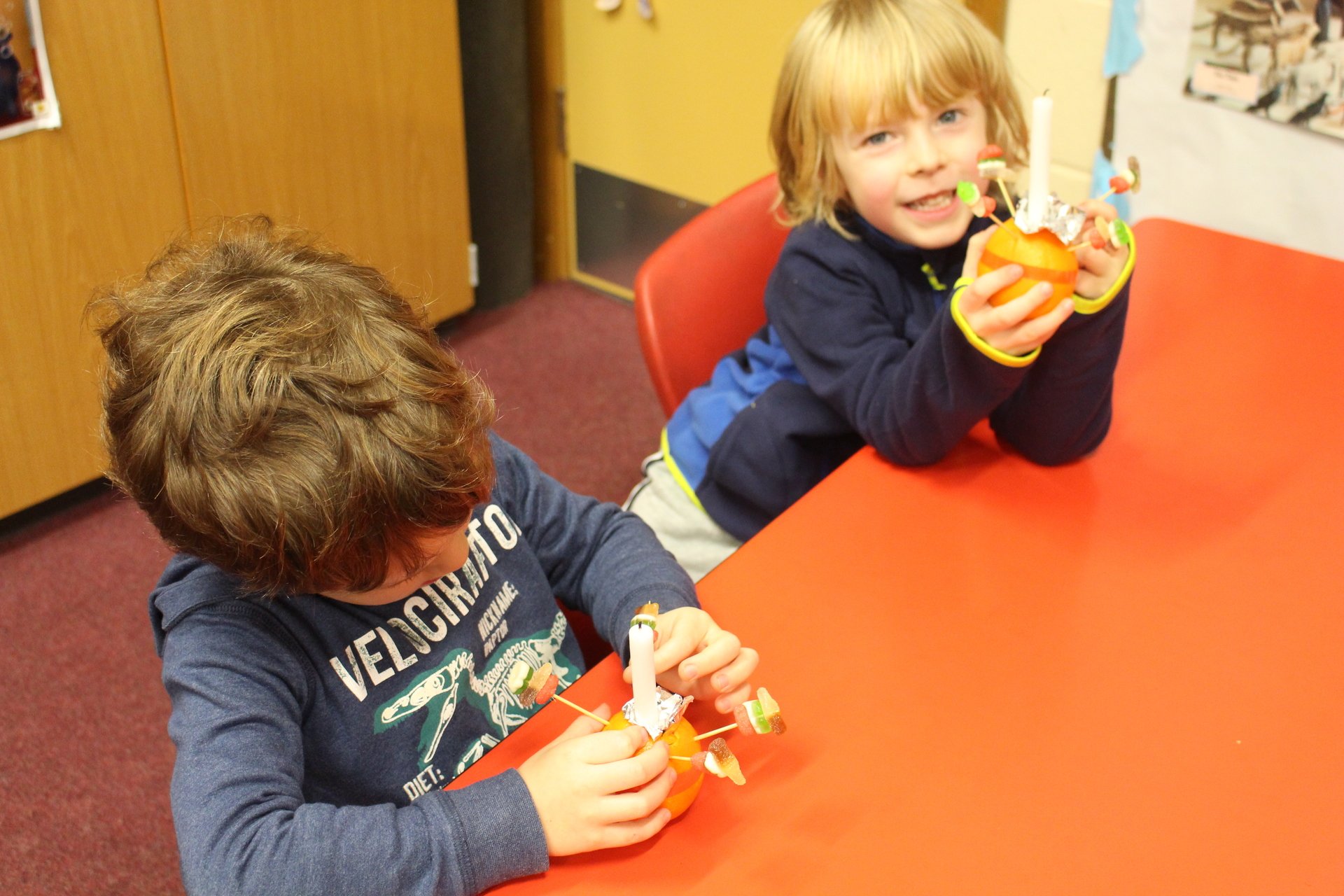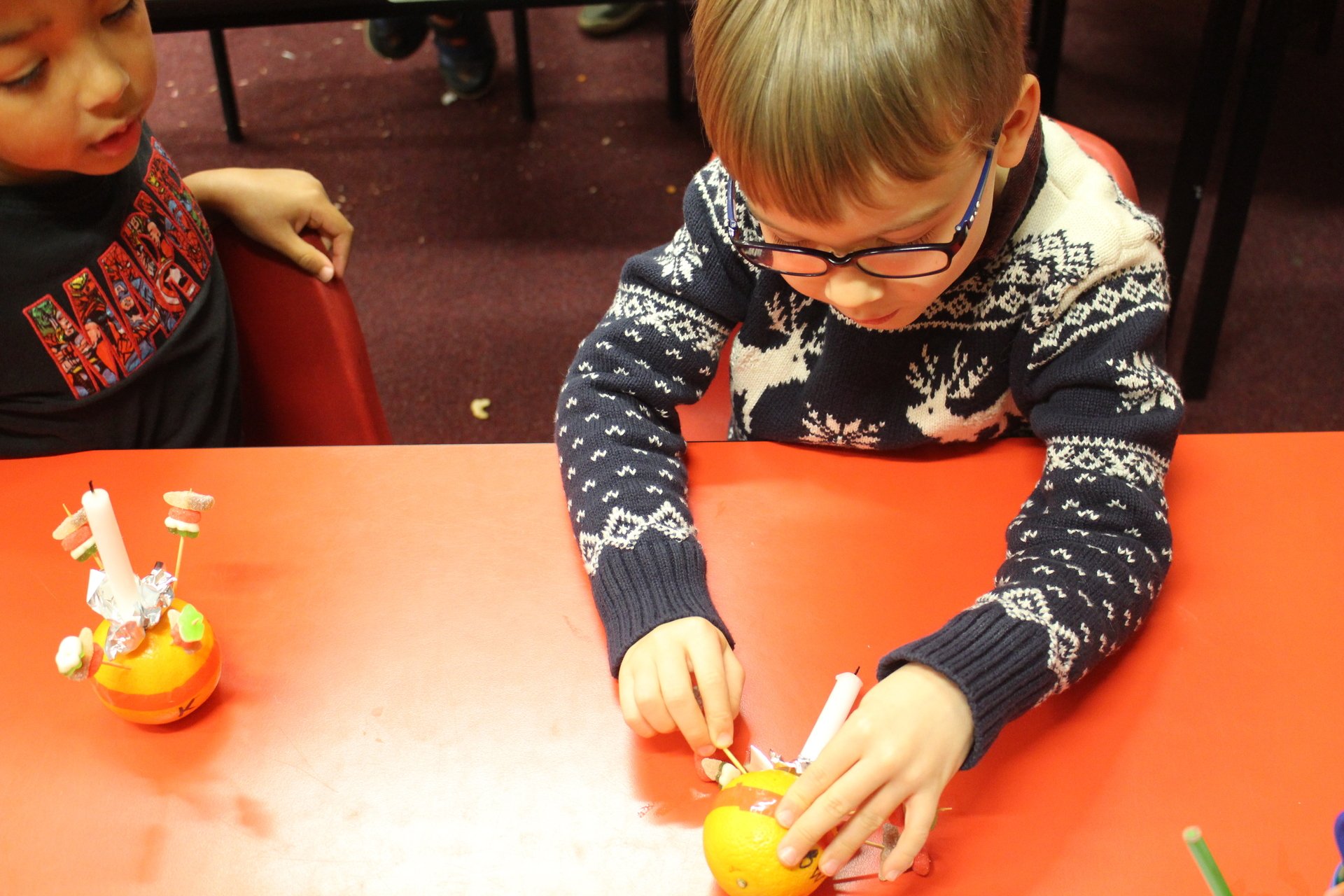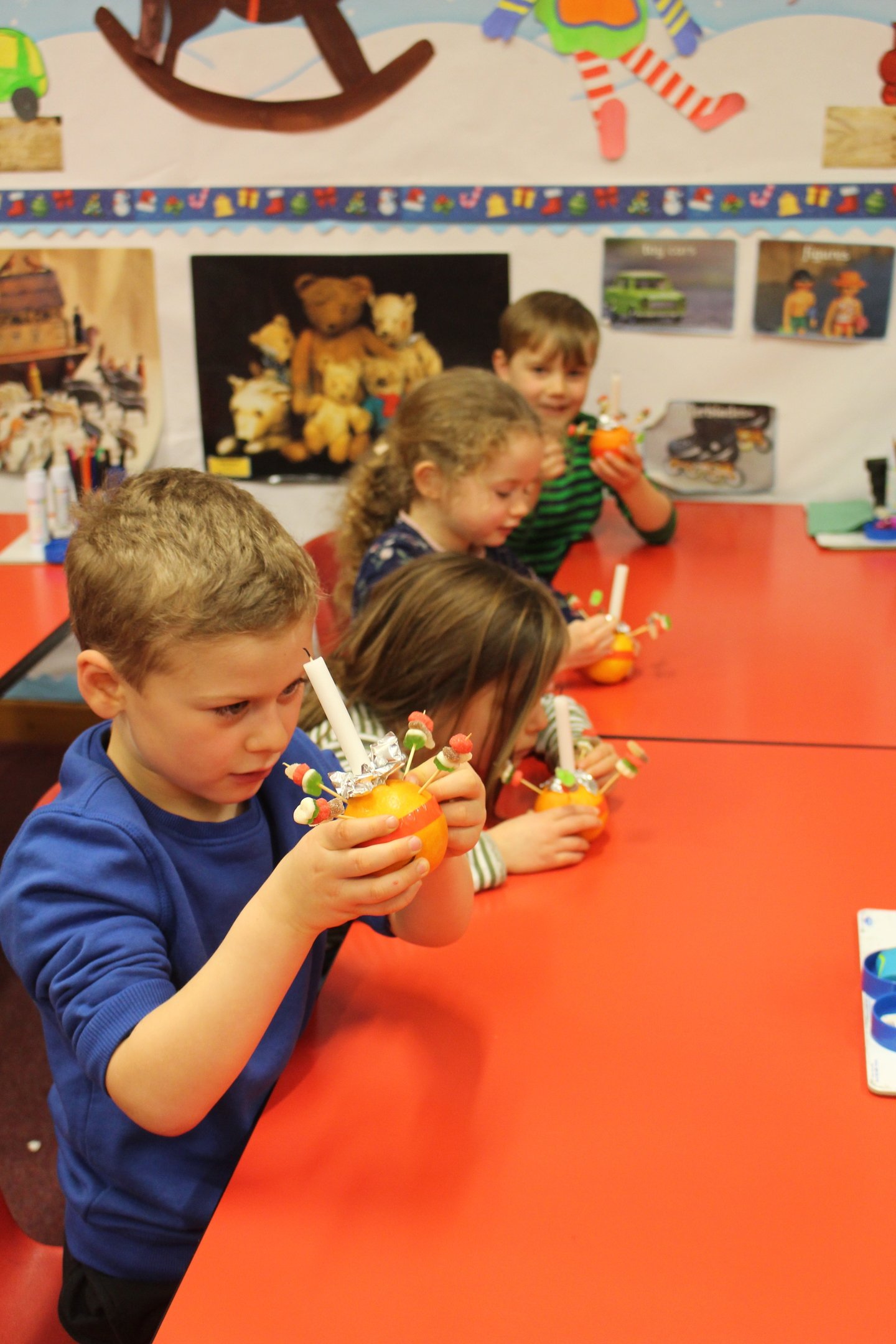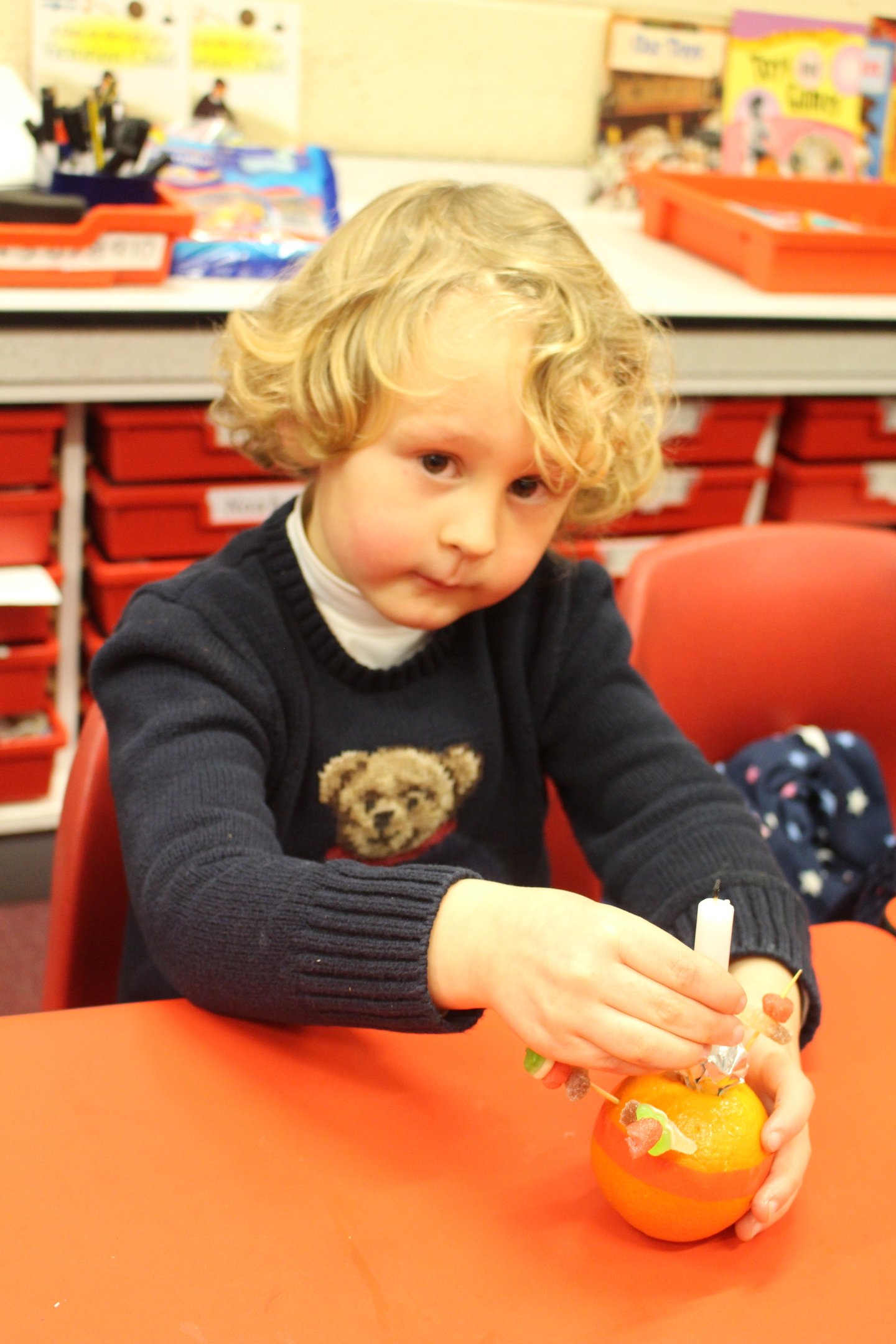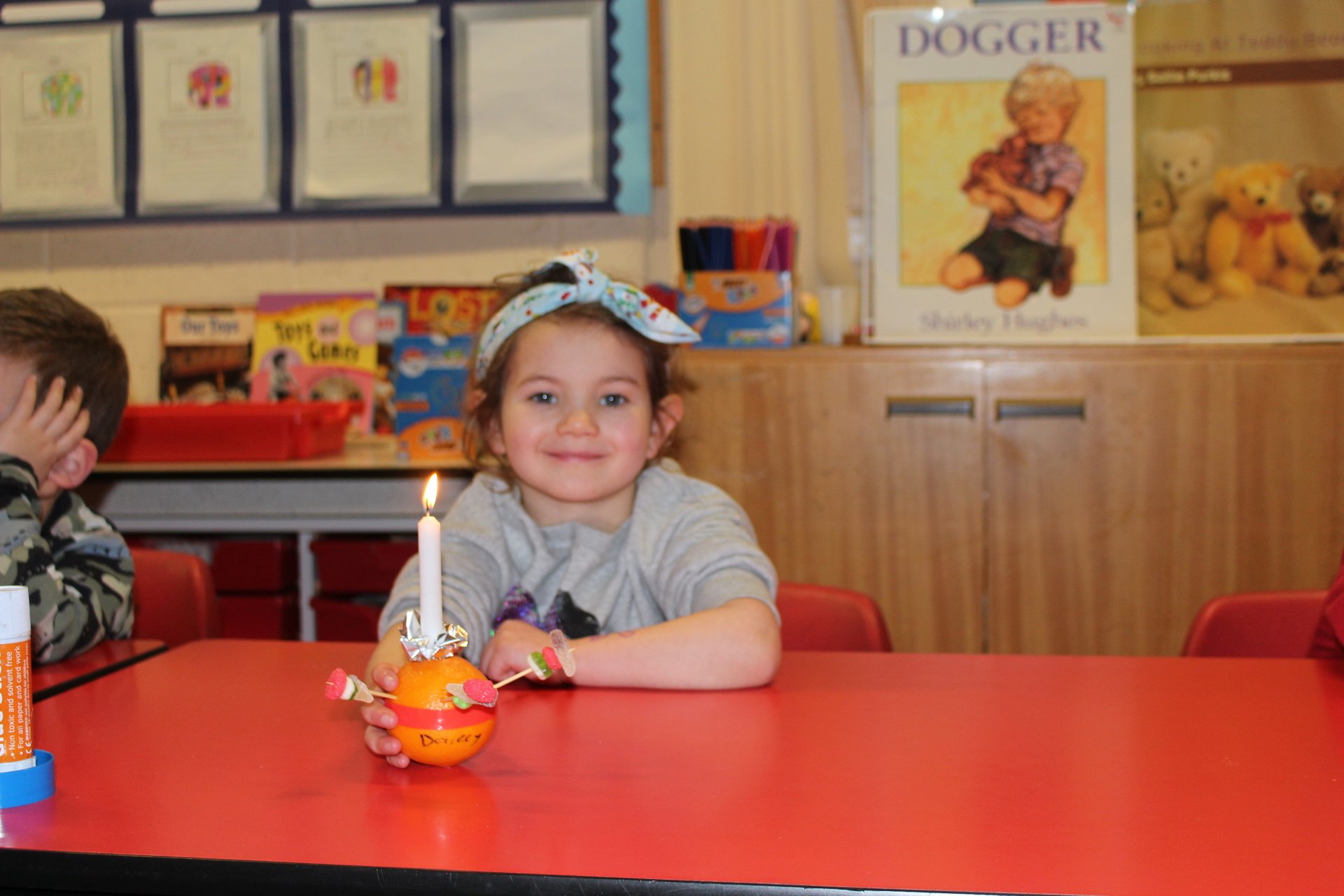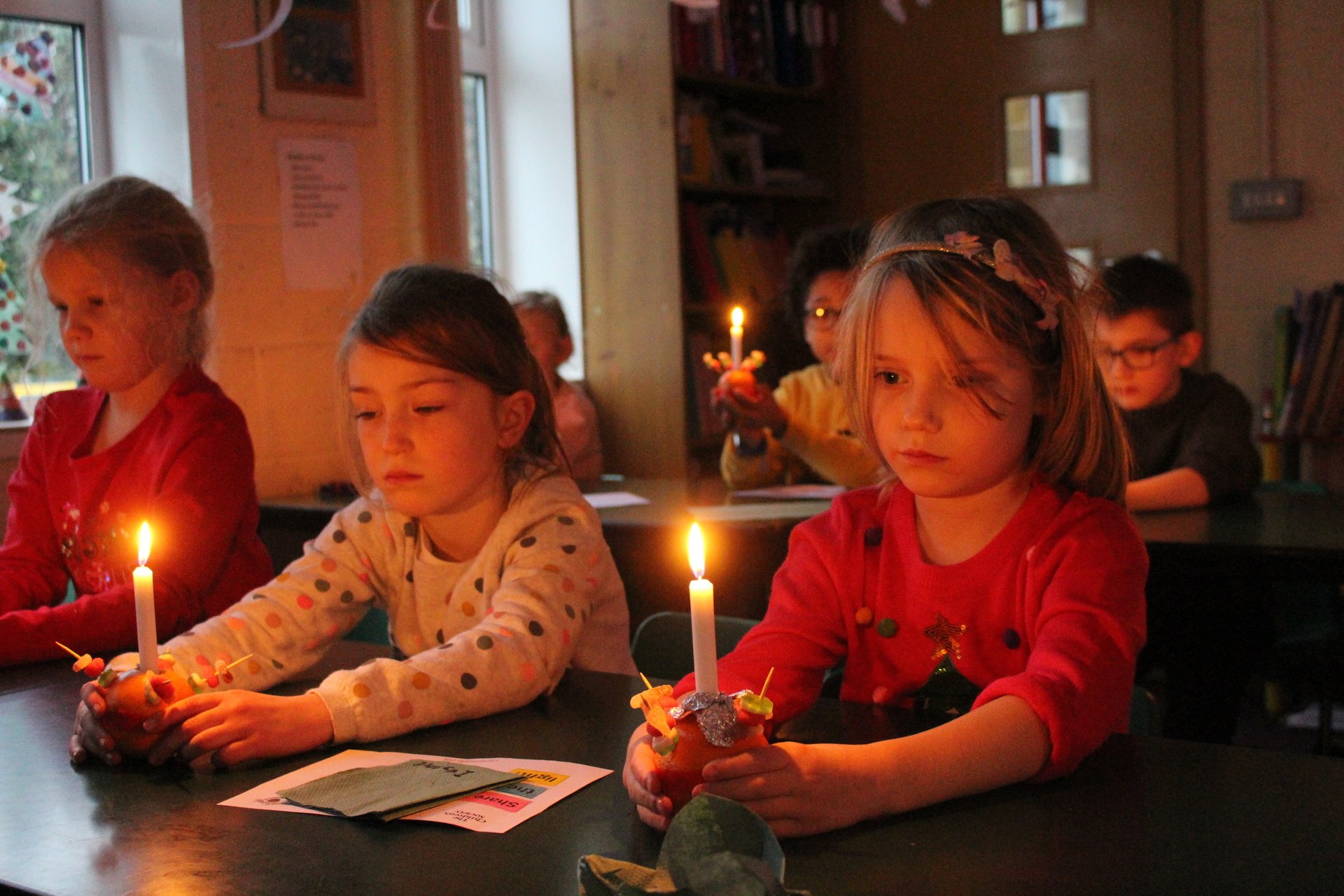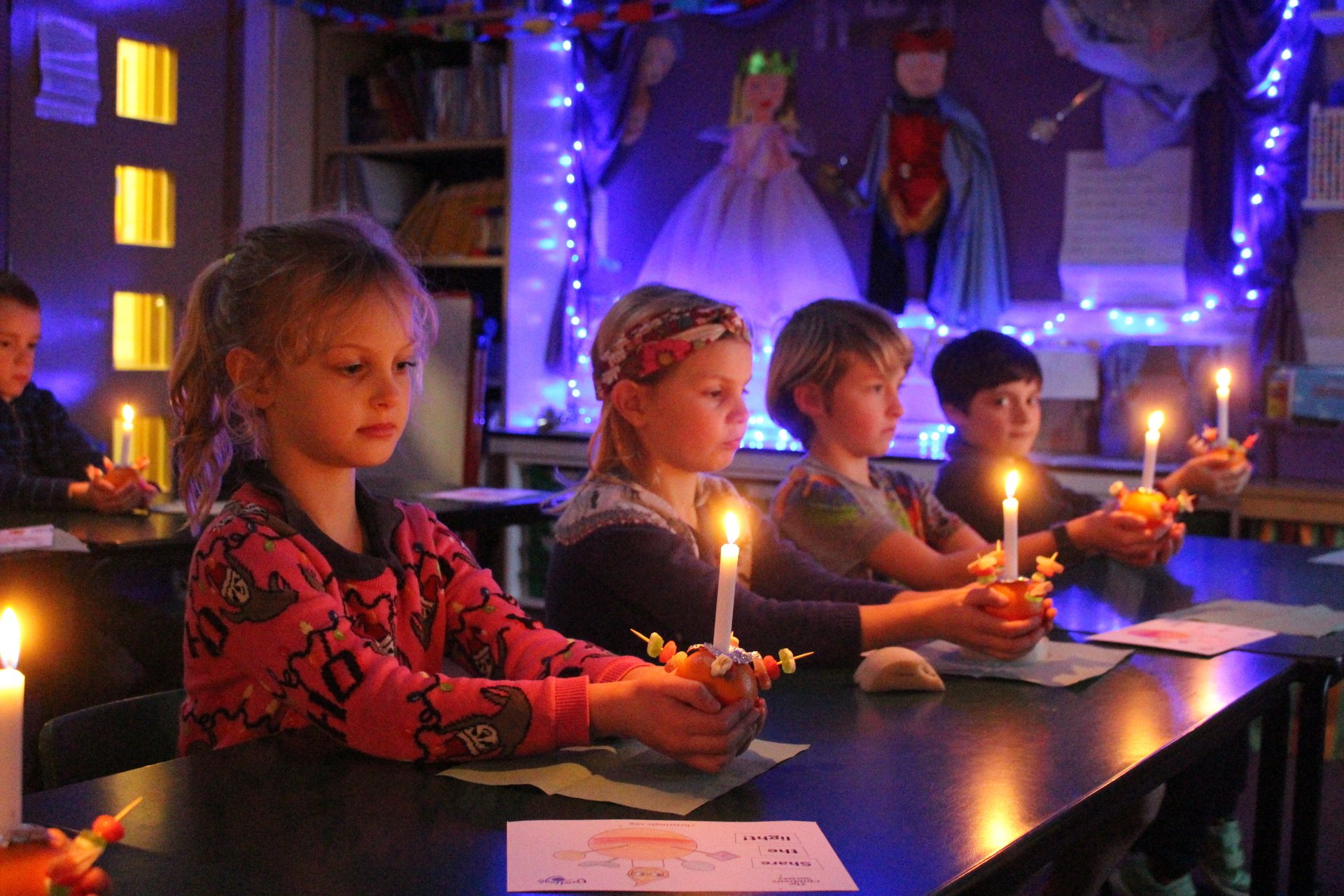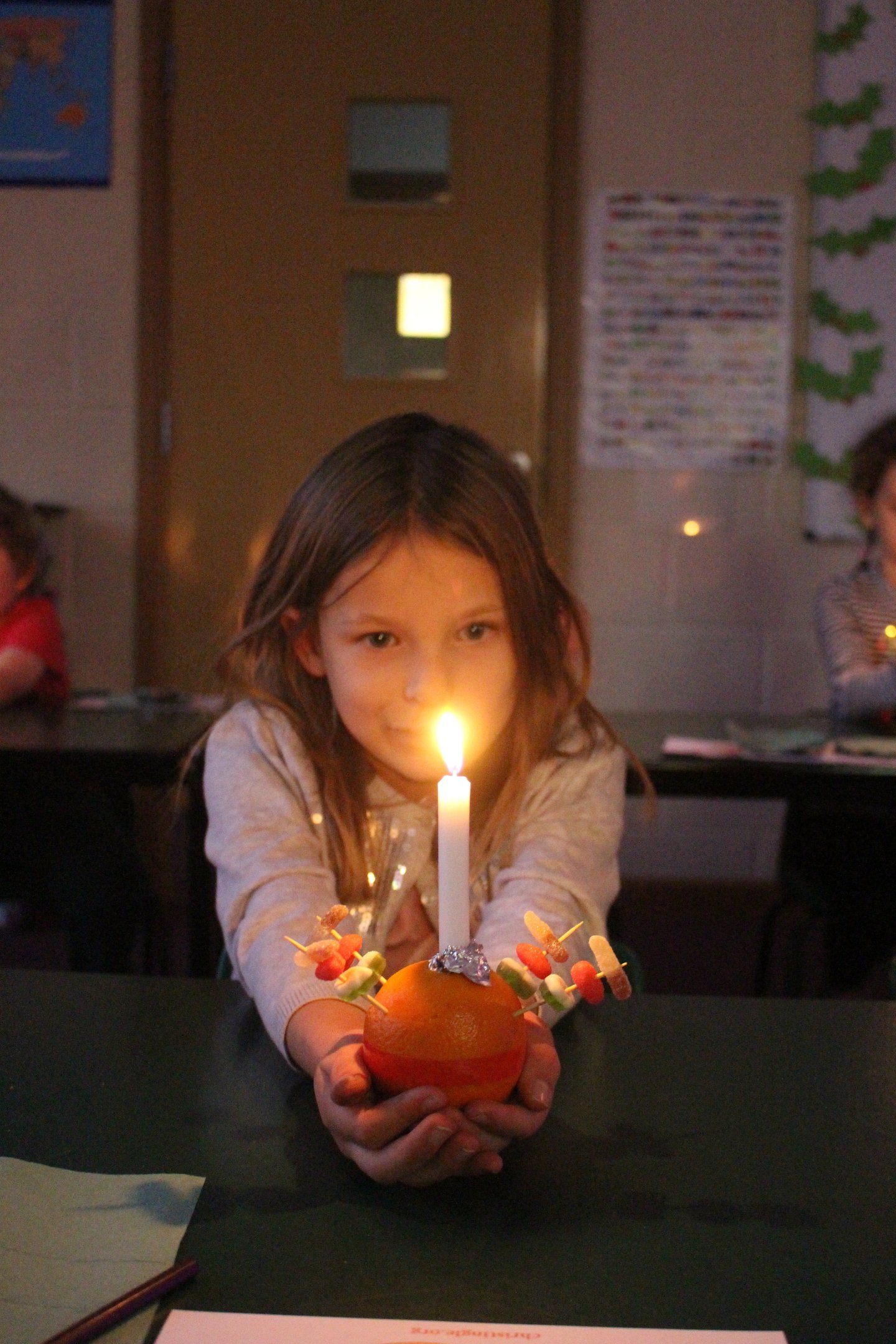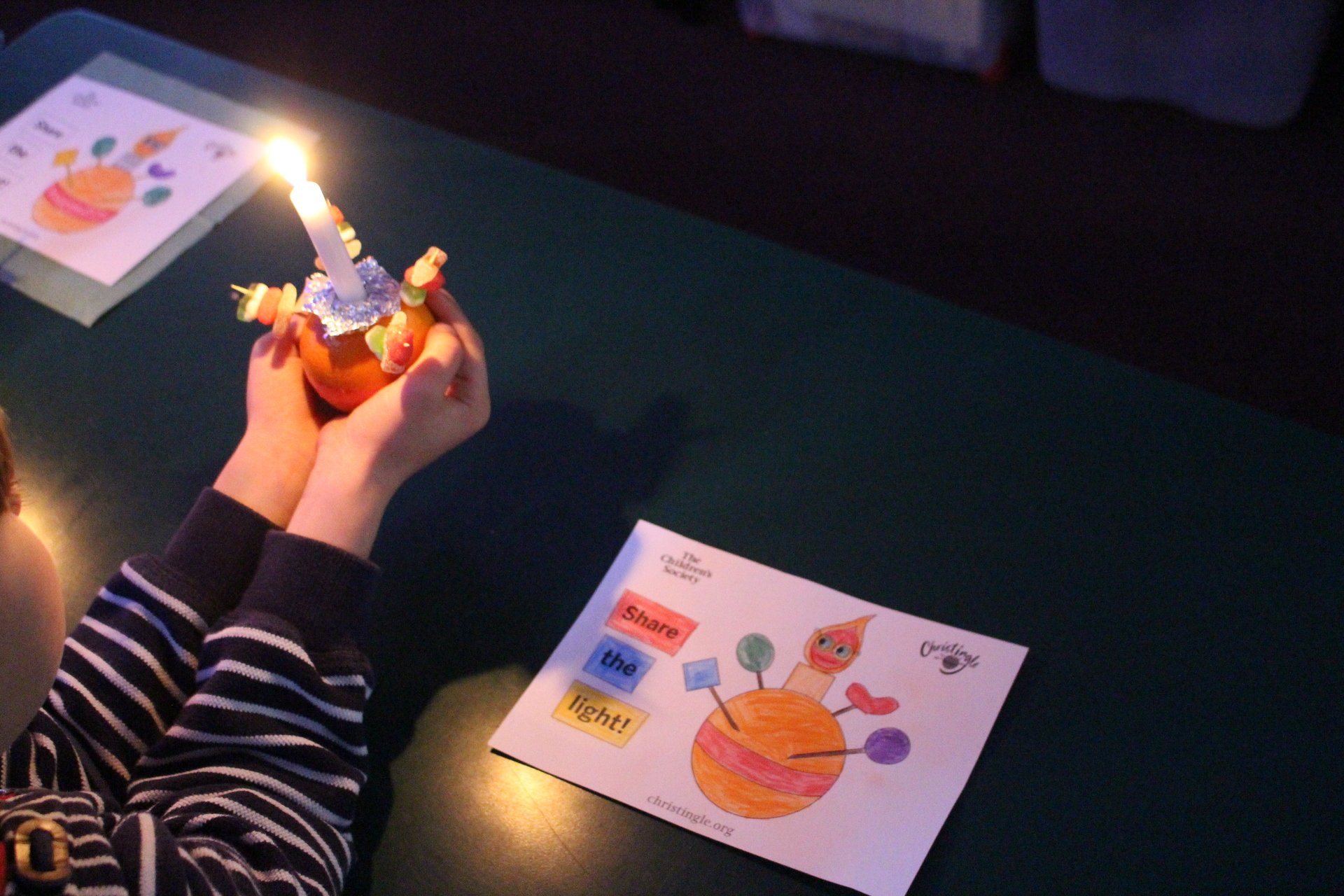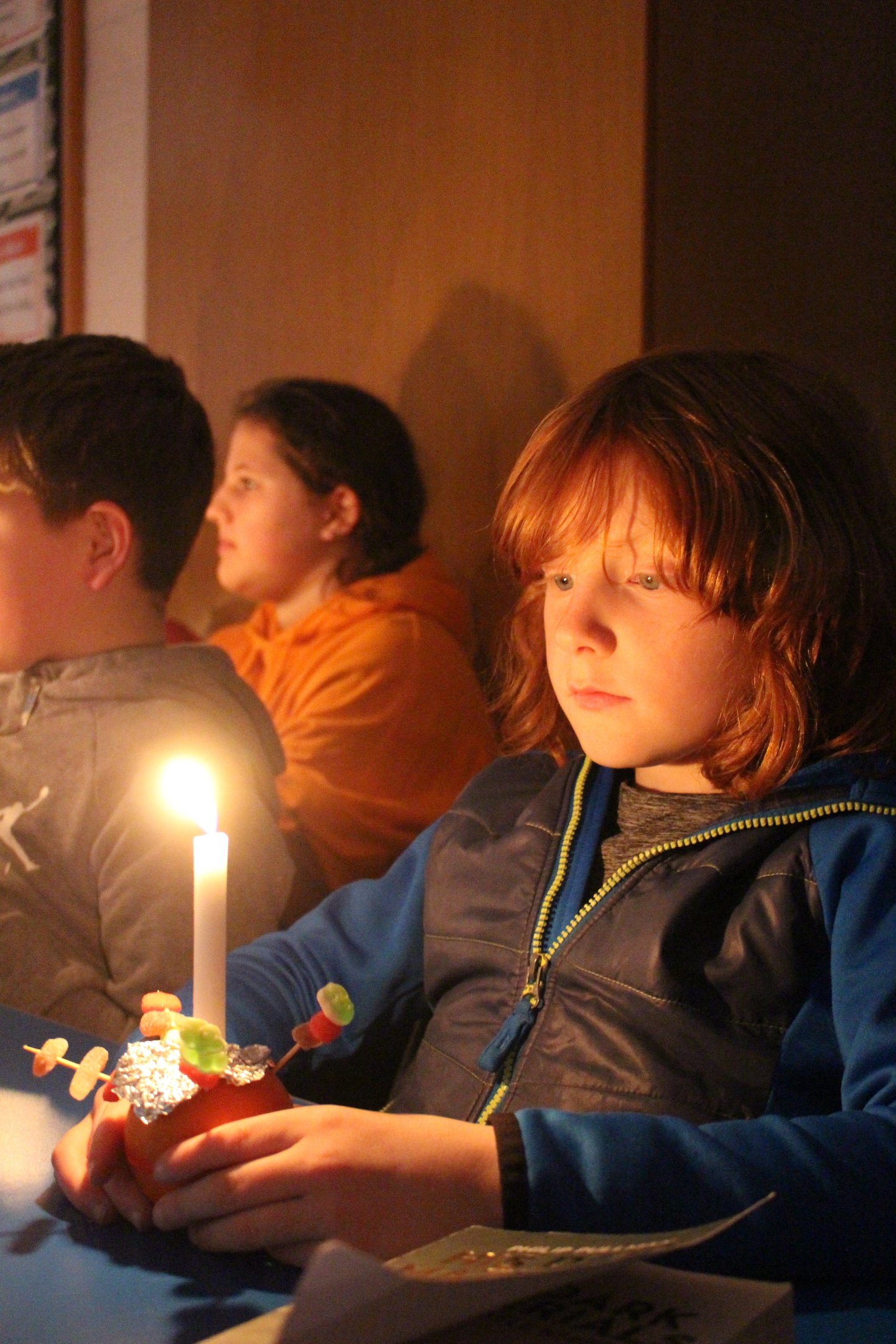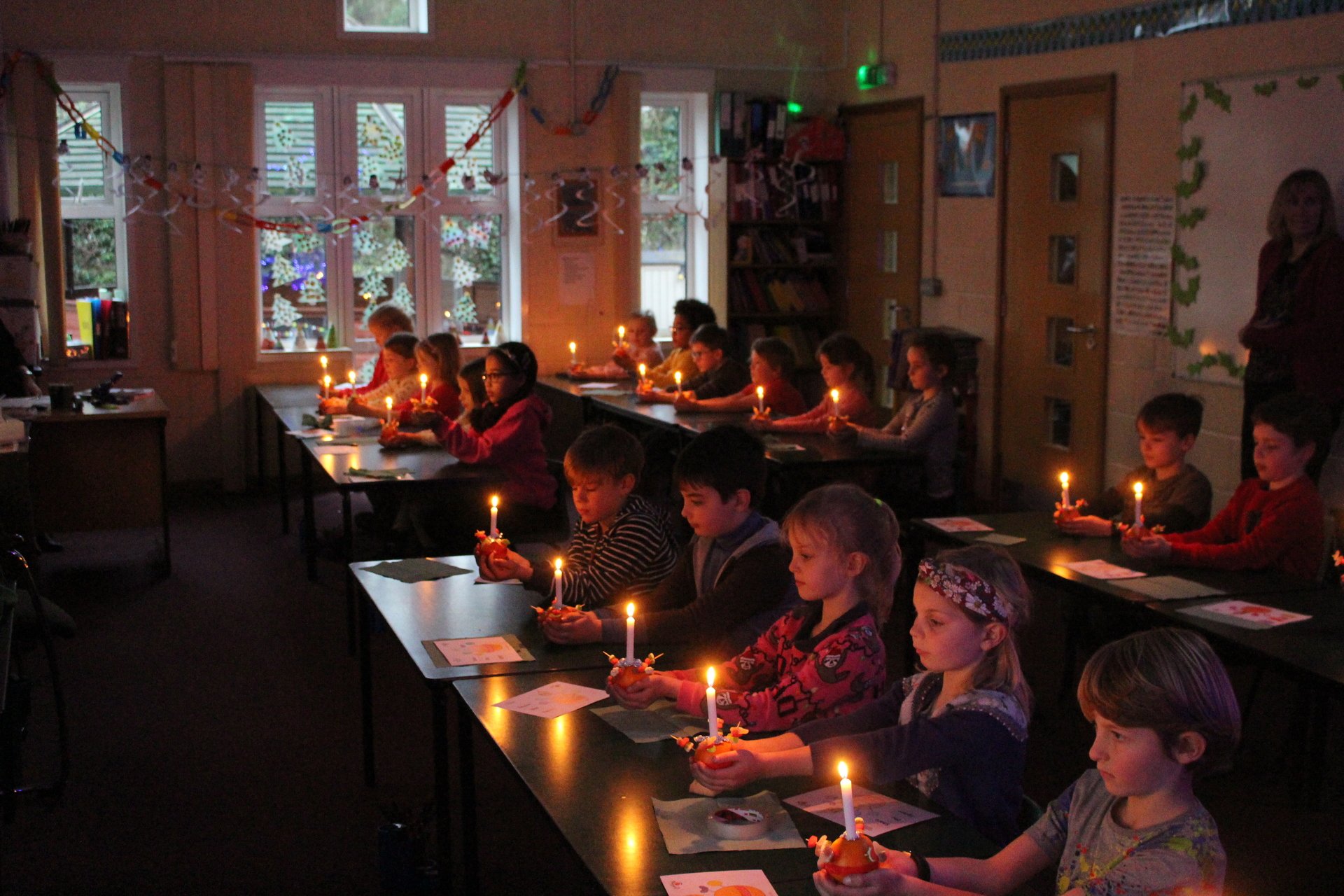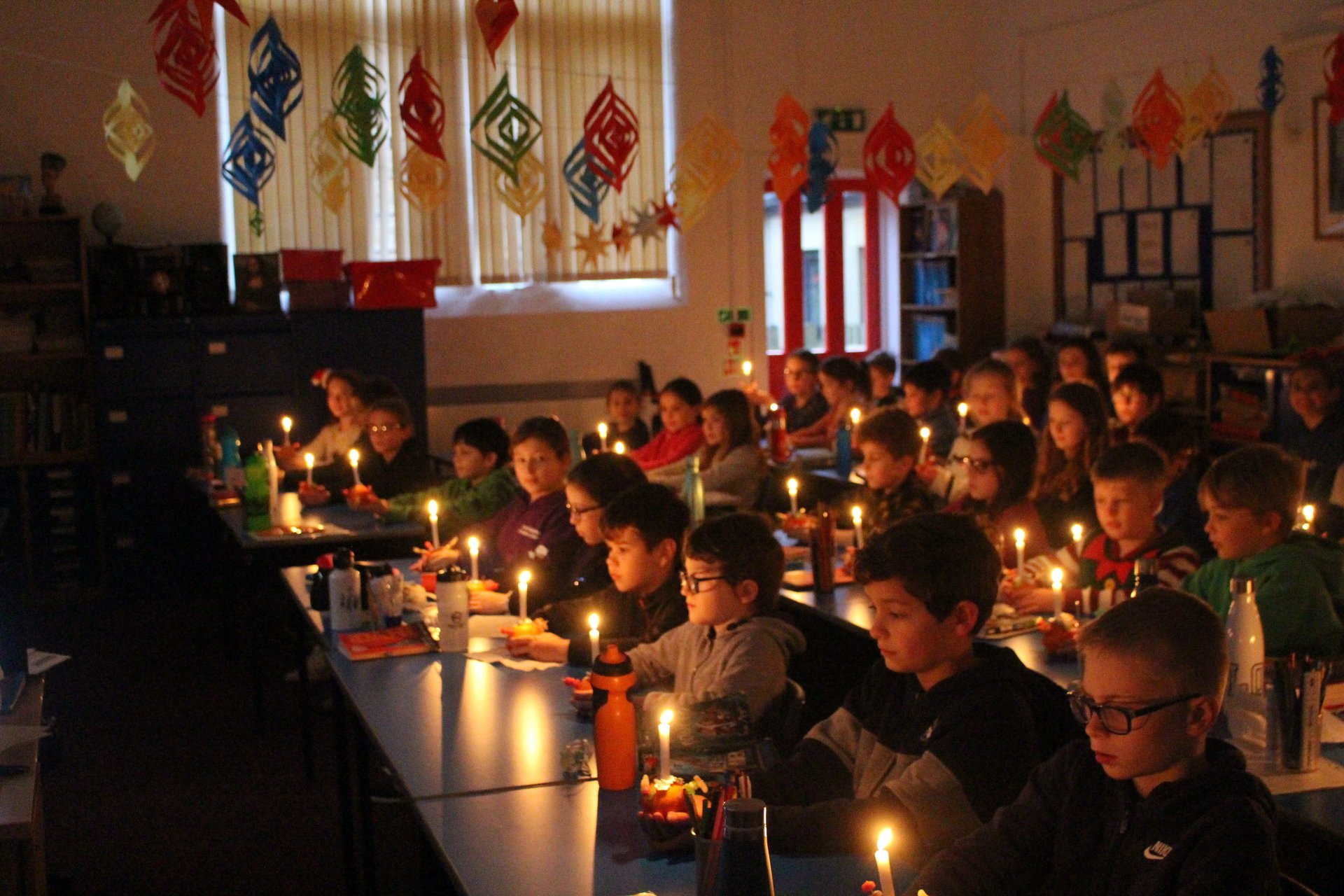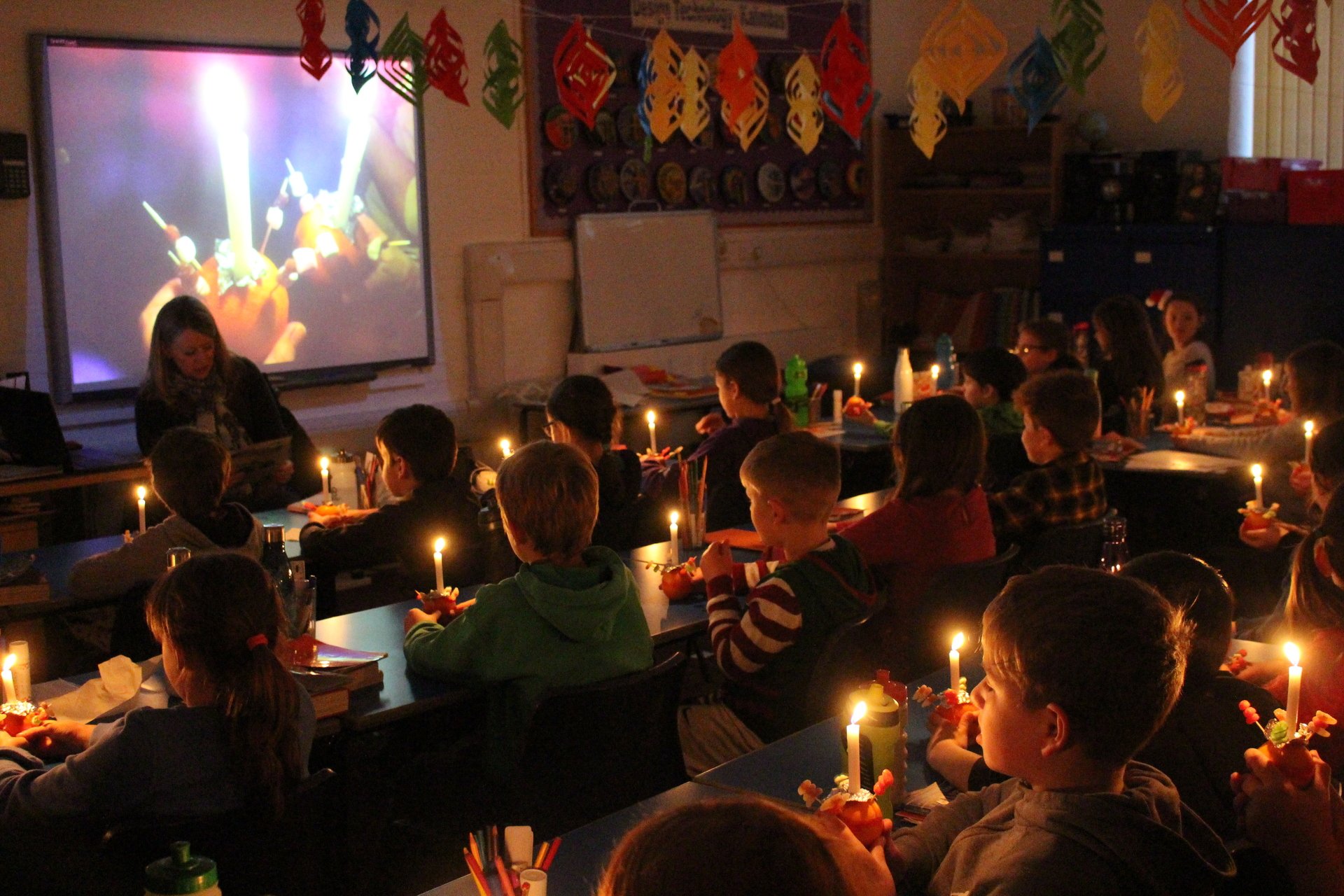 Pyjama Day!
We raised £108.96 for Children in Need by all bringing a donation and coming to school in our pyjamas! Well done everyone, a fantastic amount raised for such a great charity.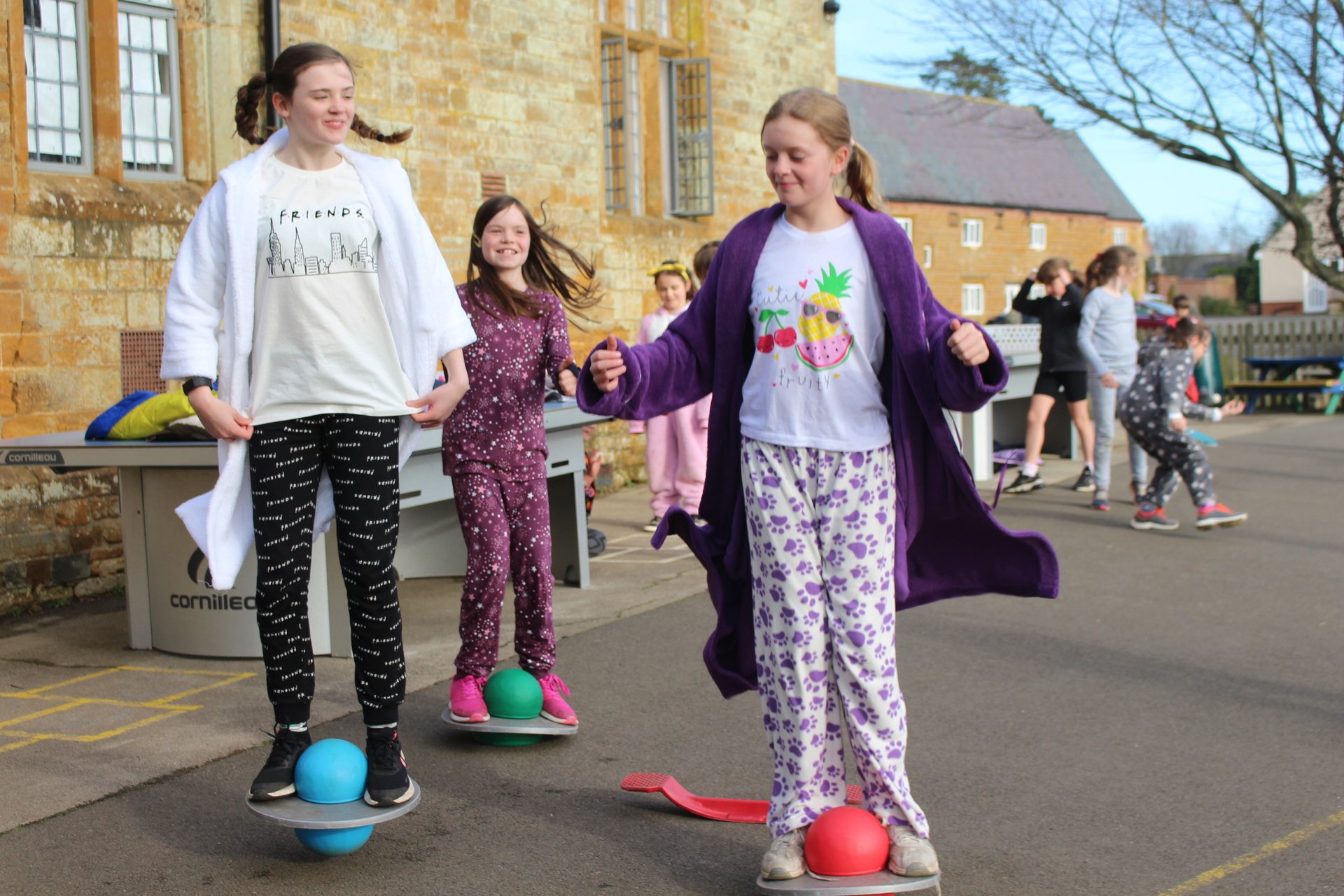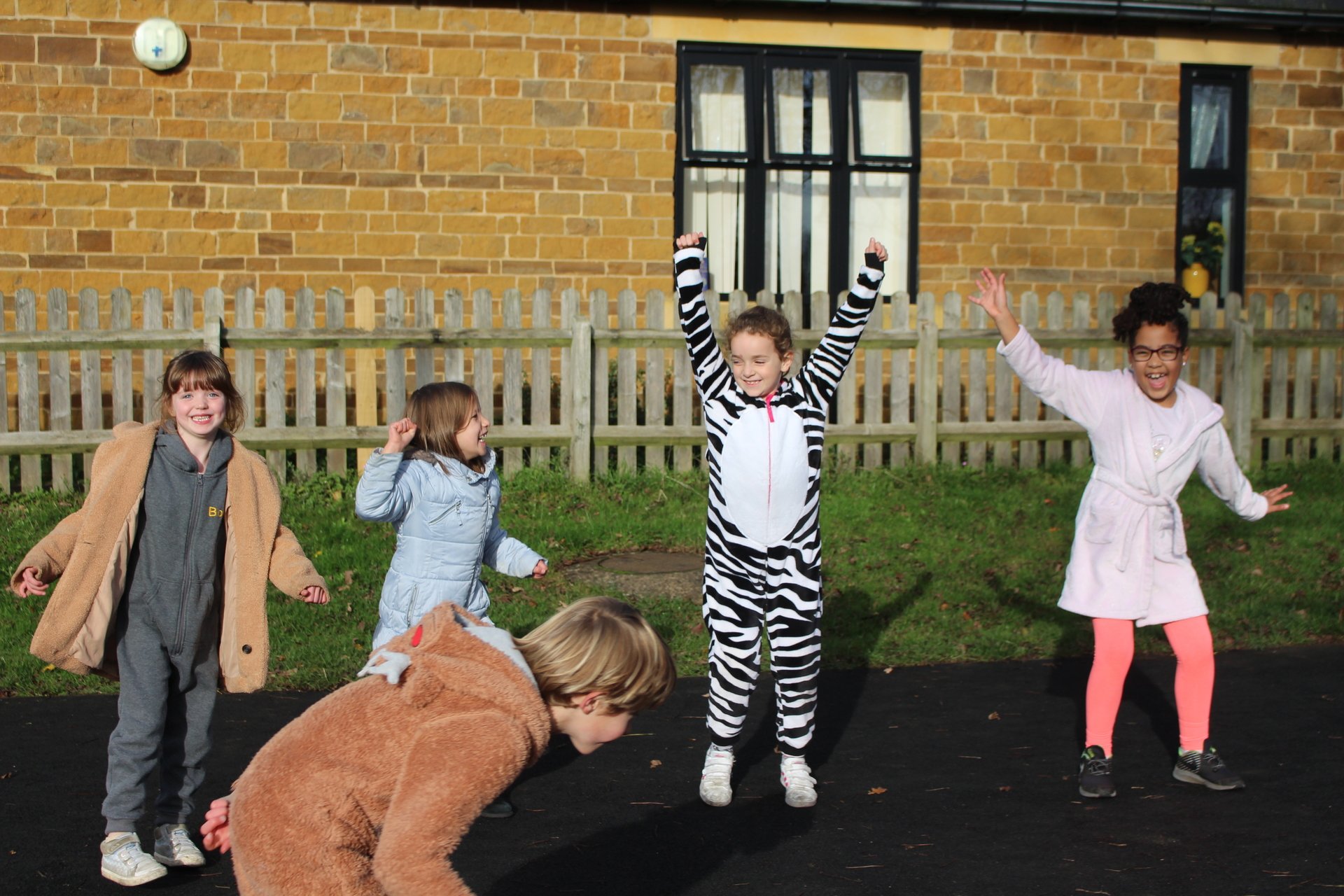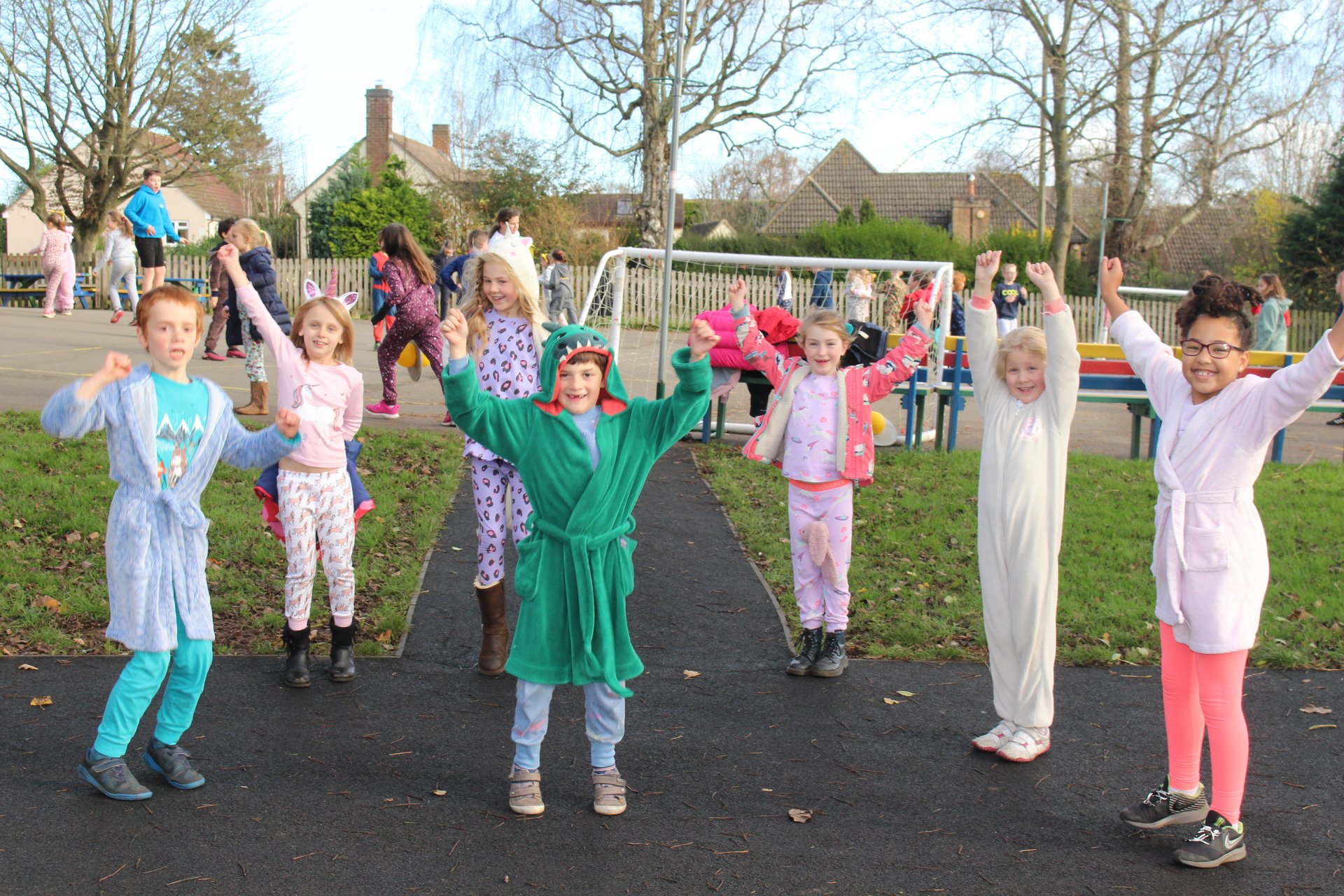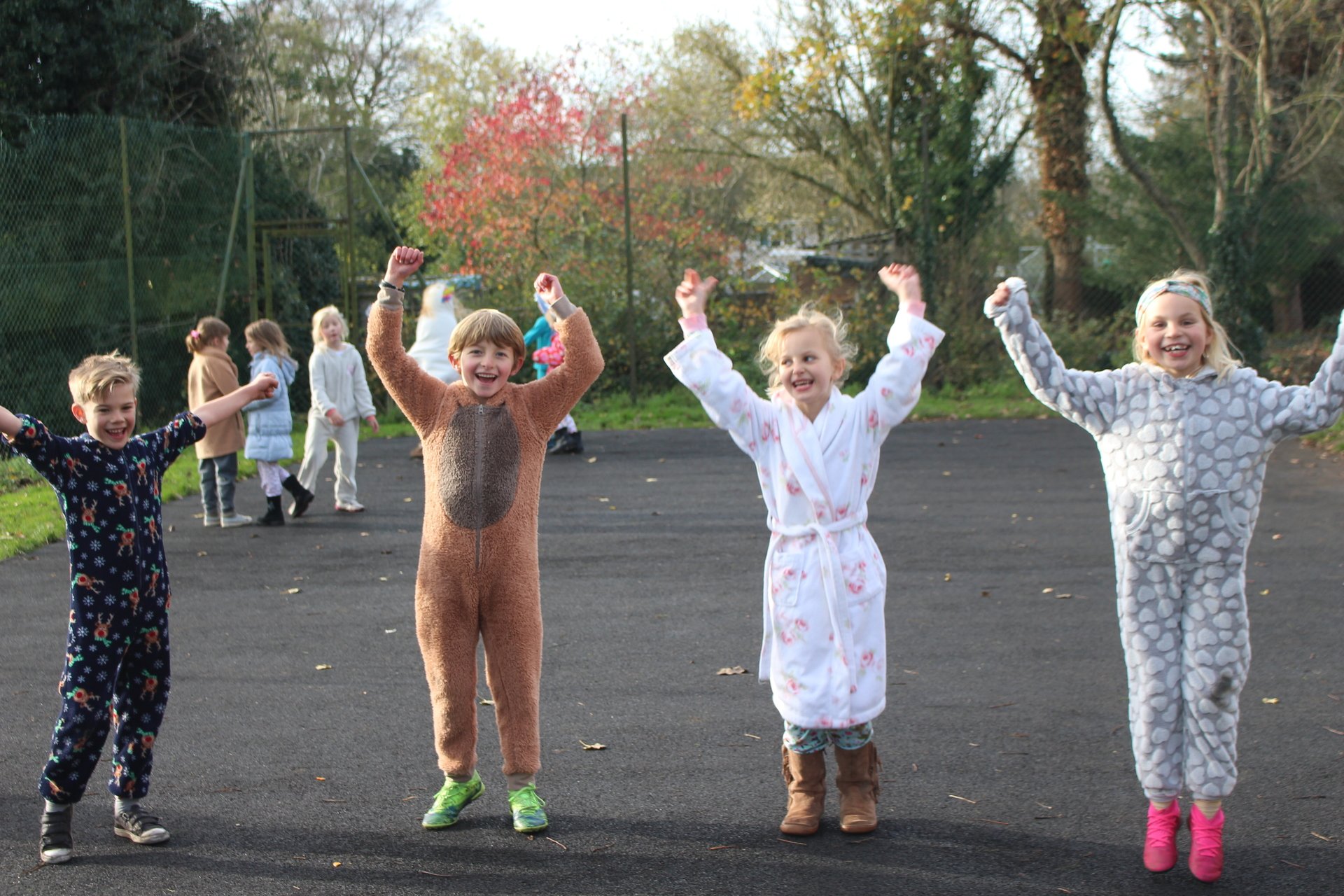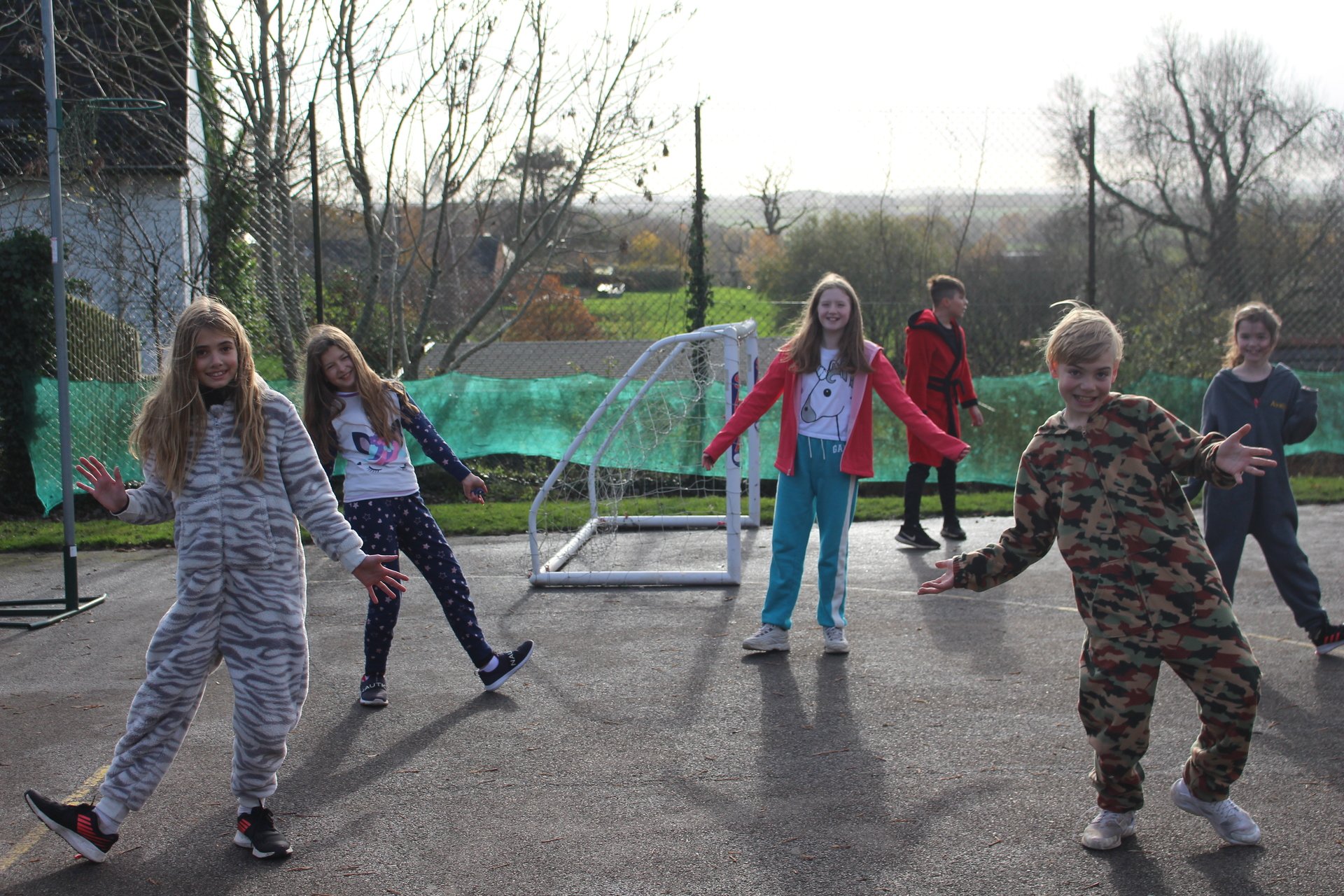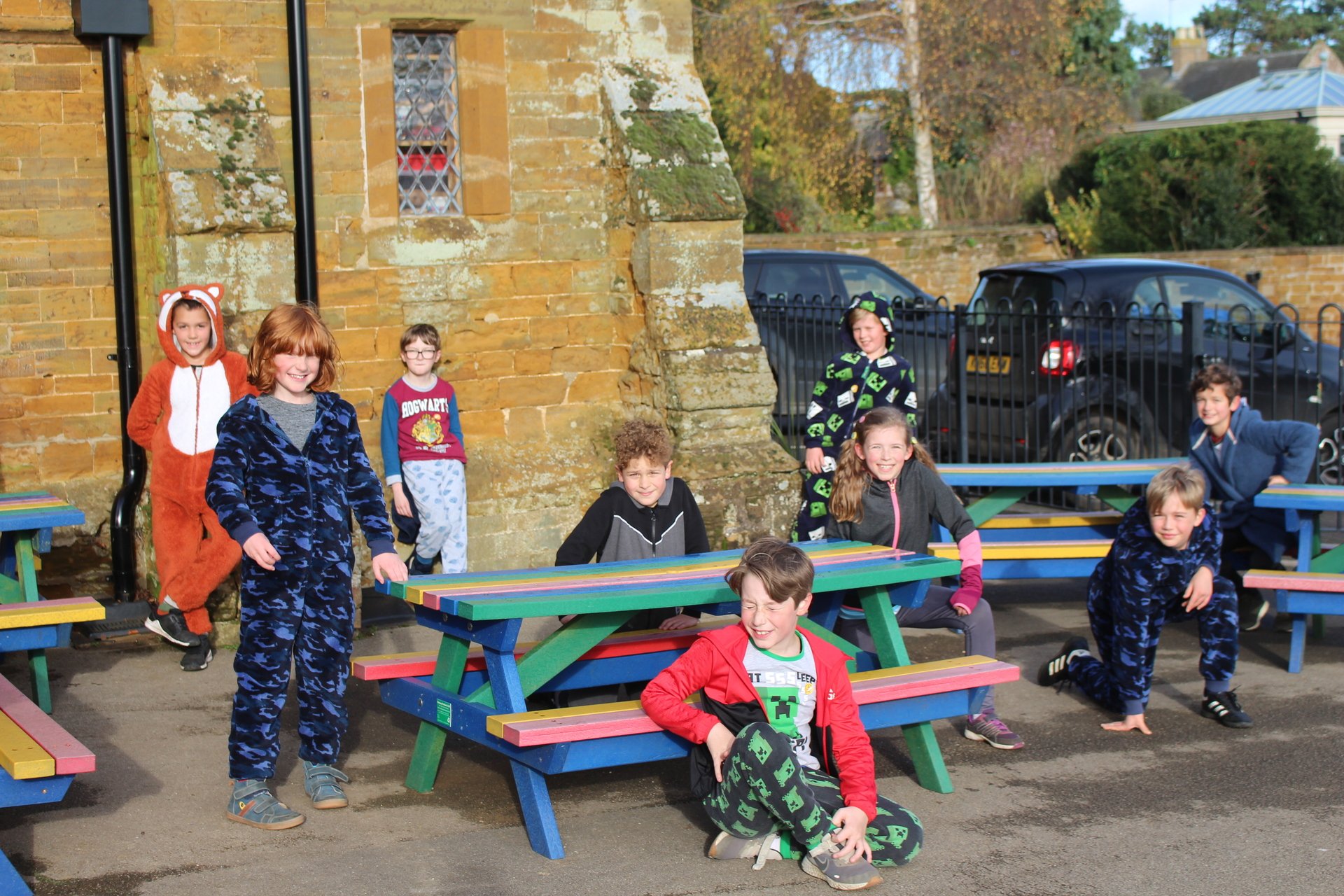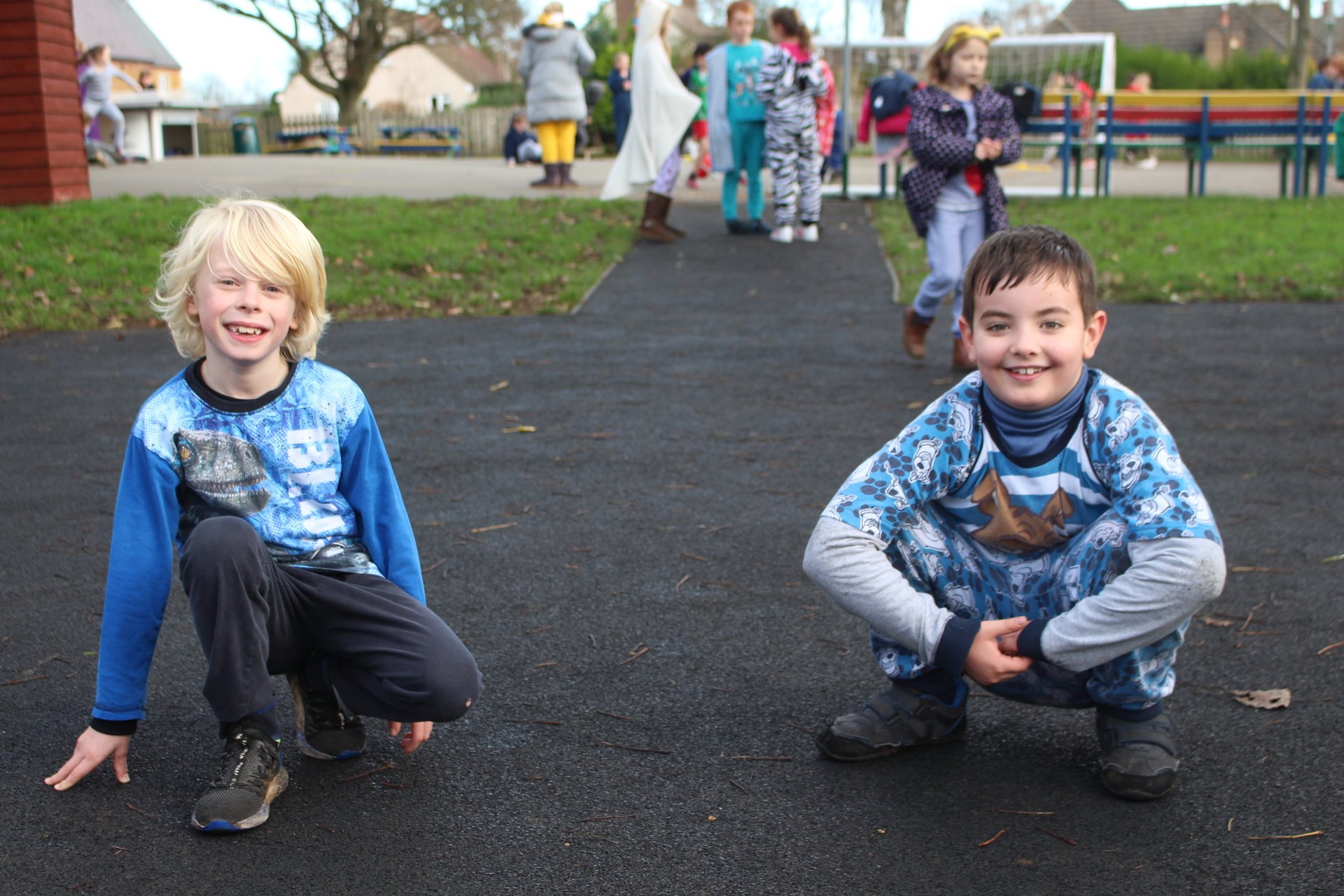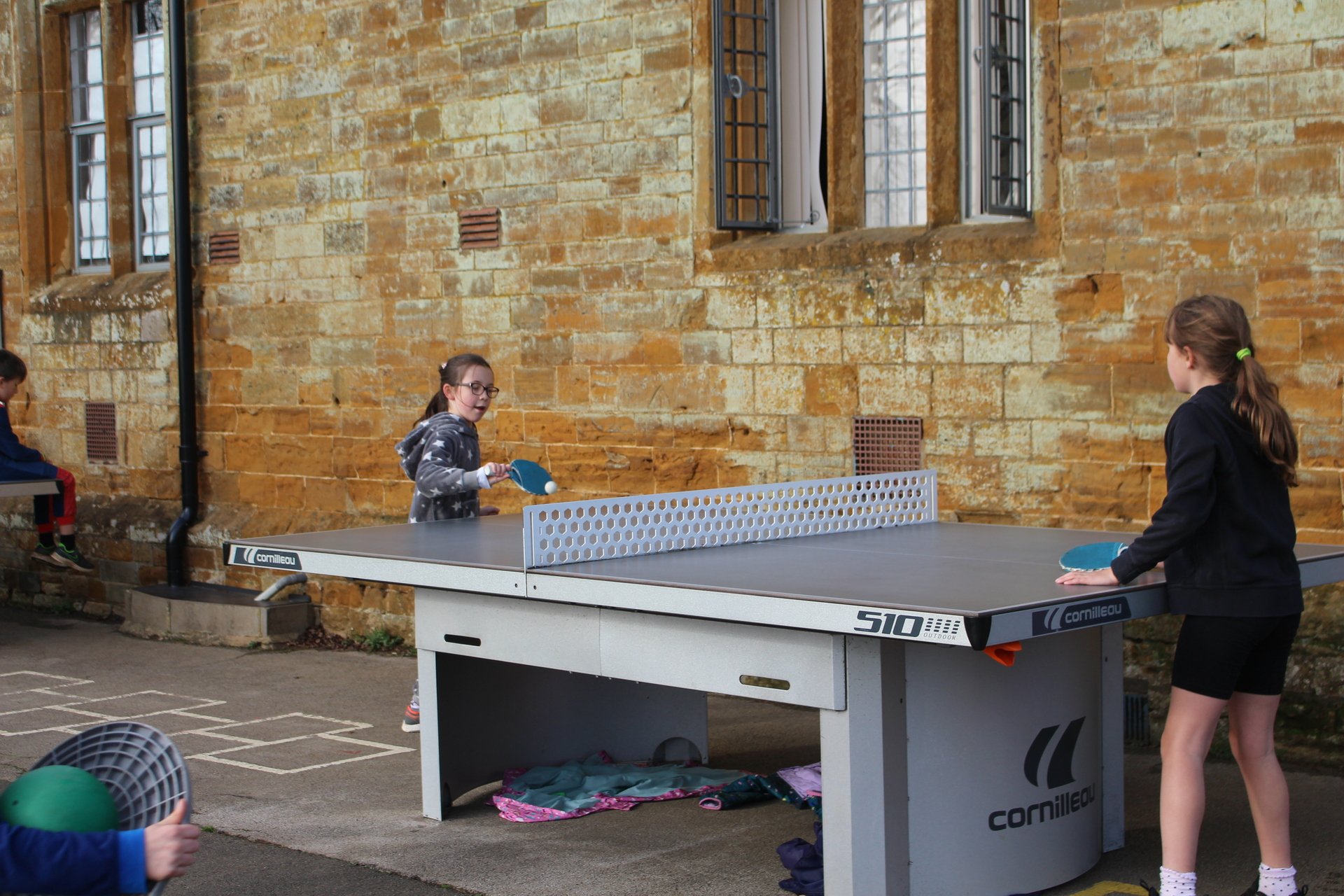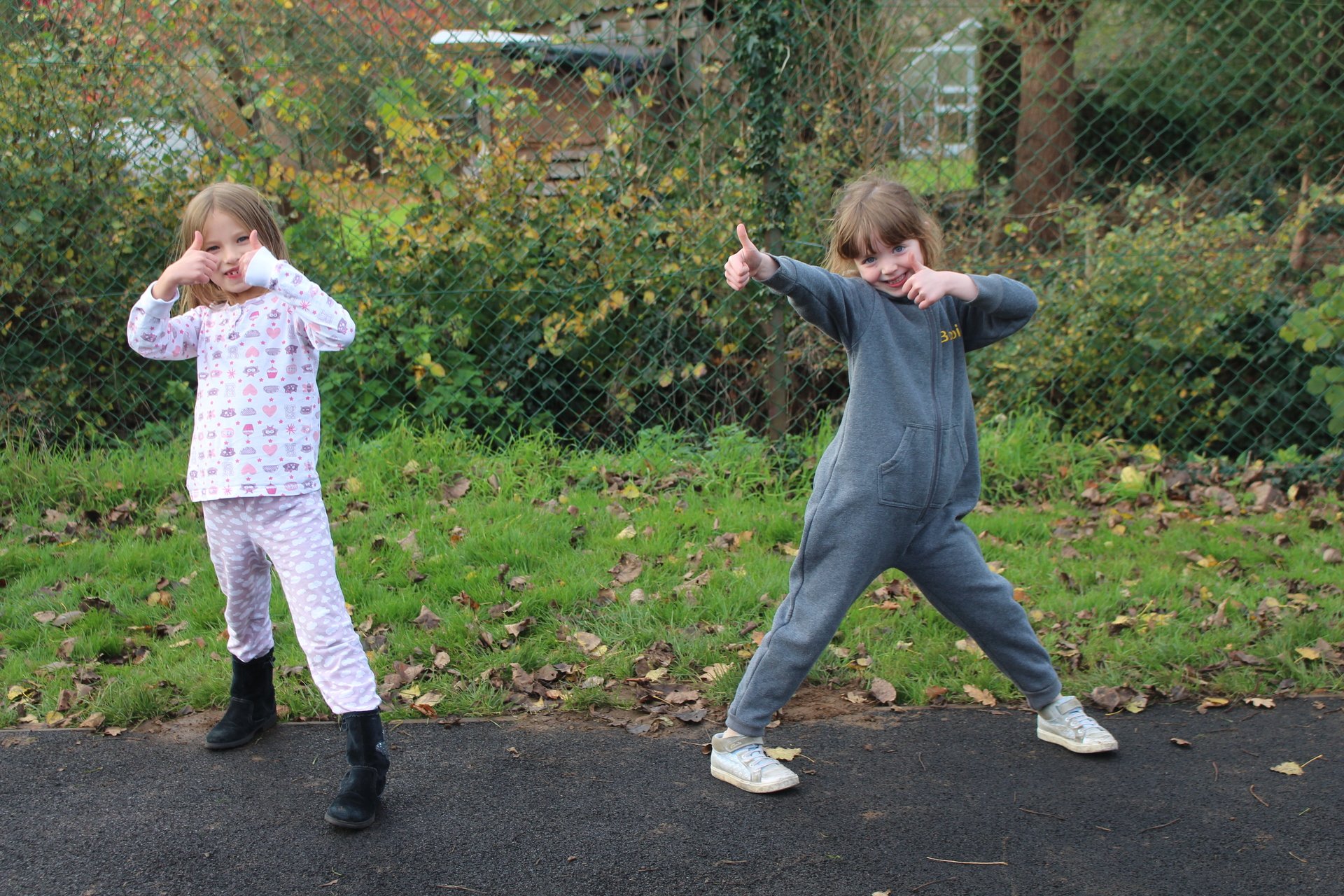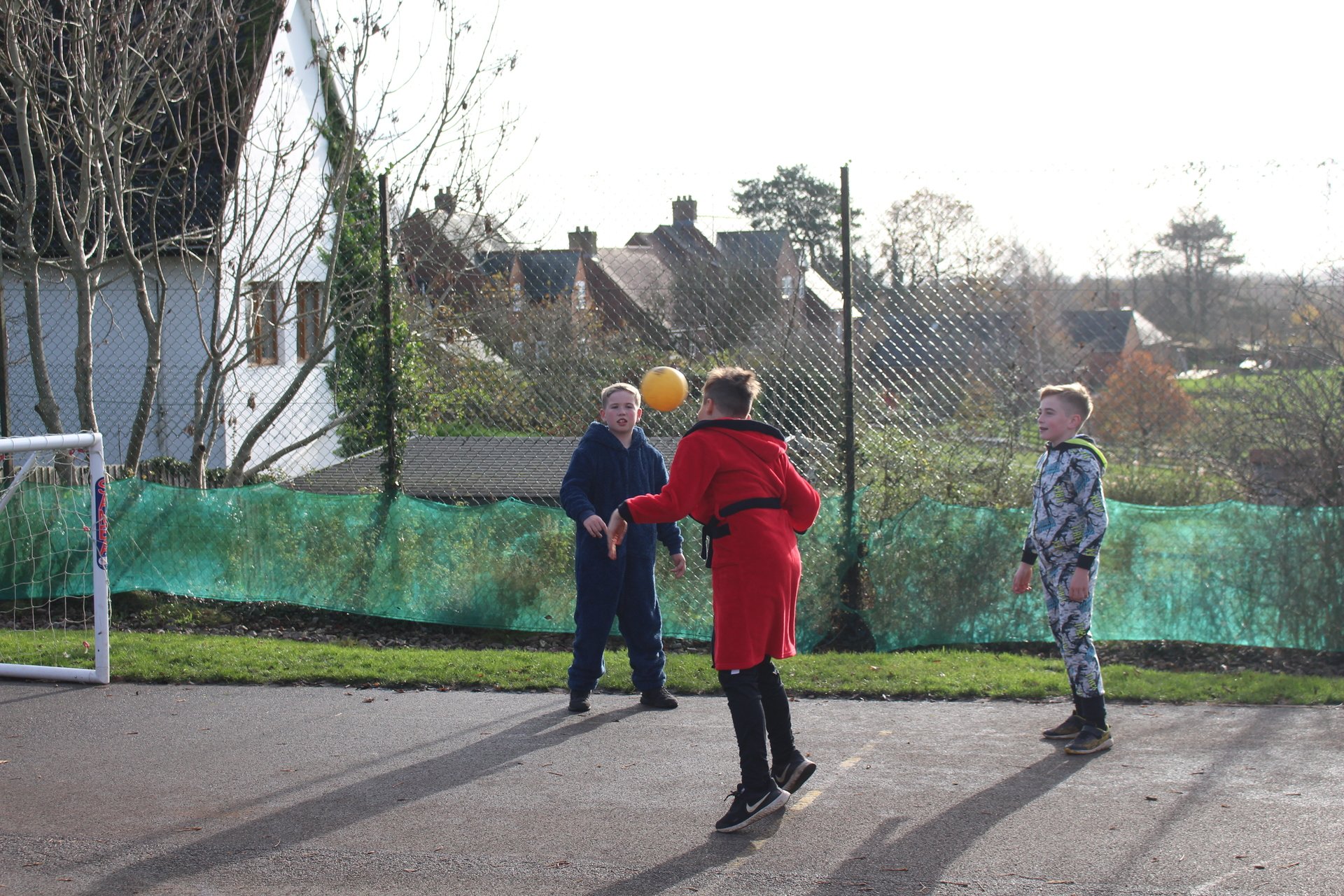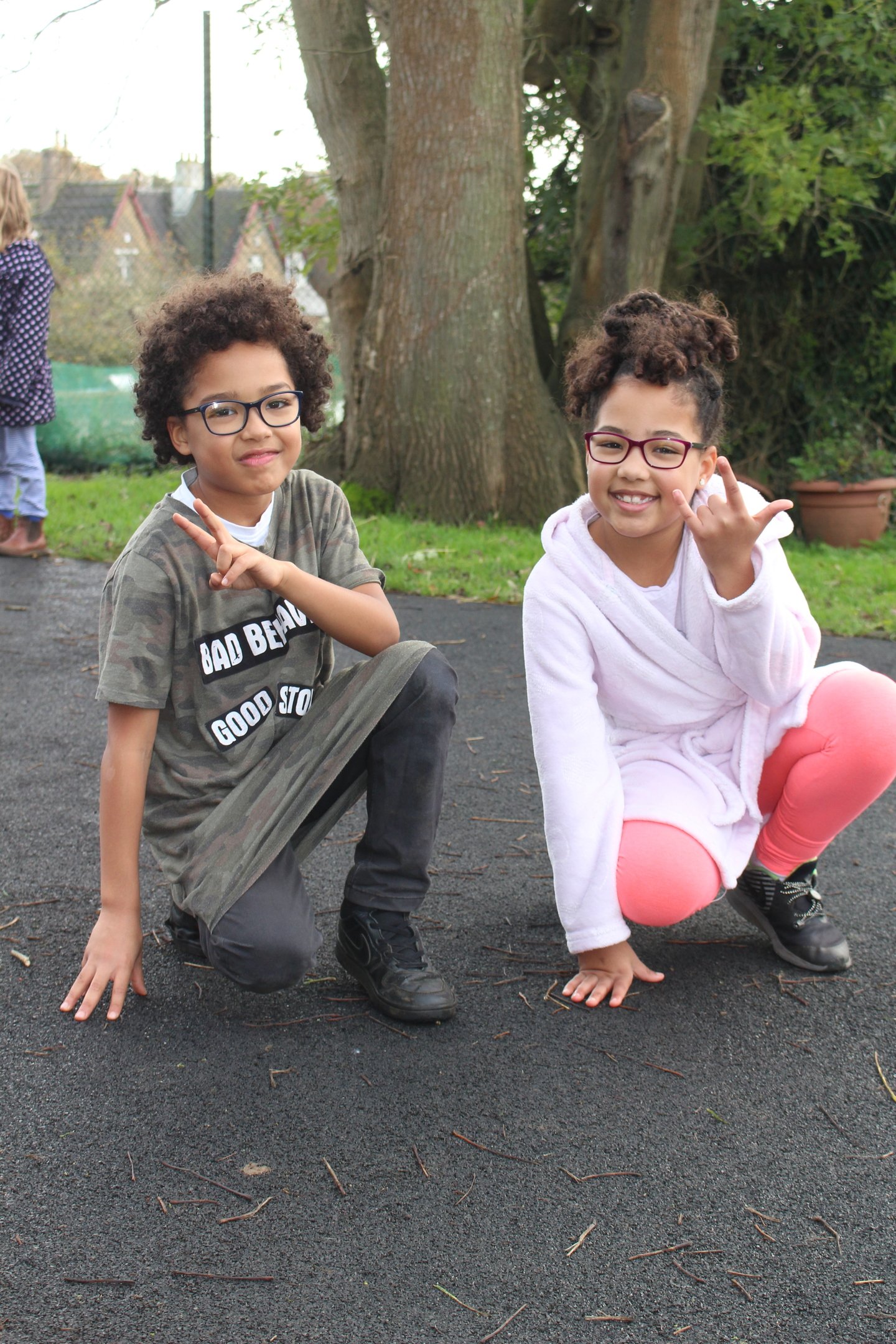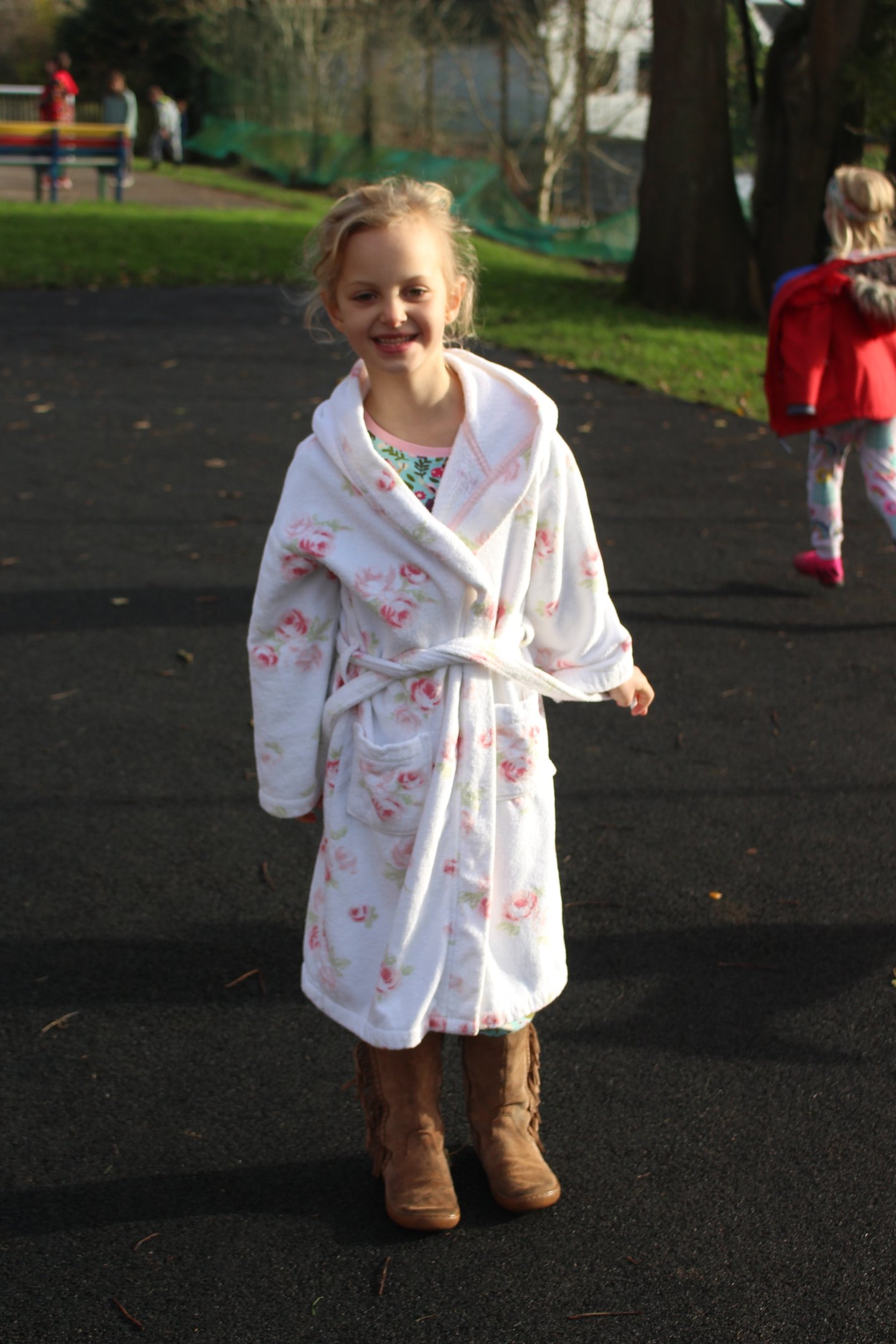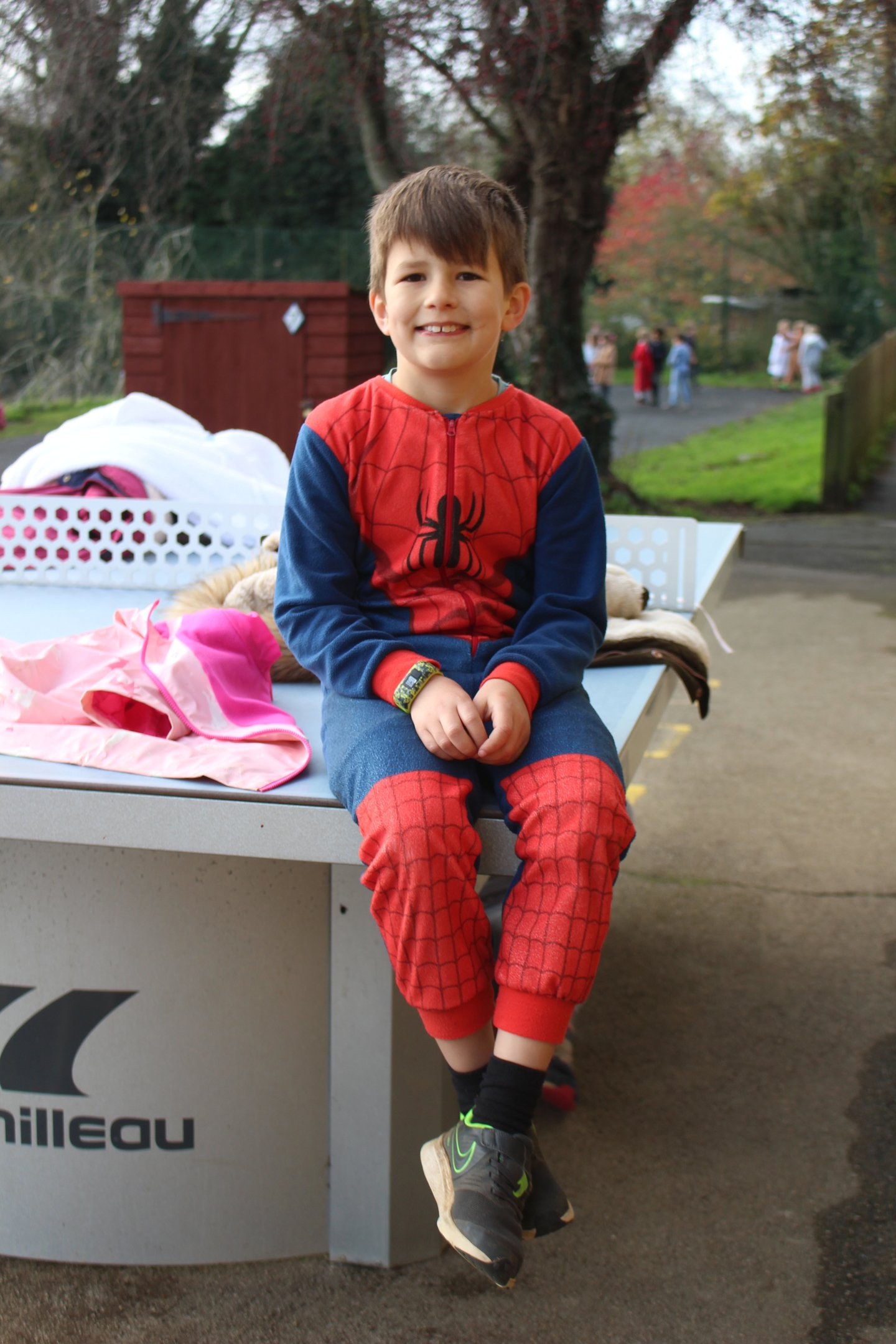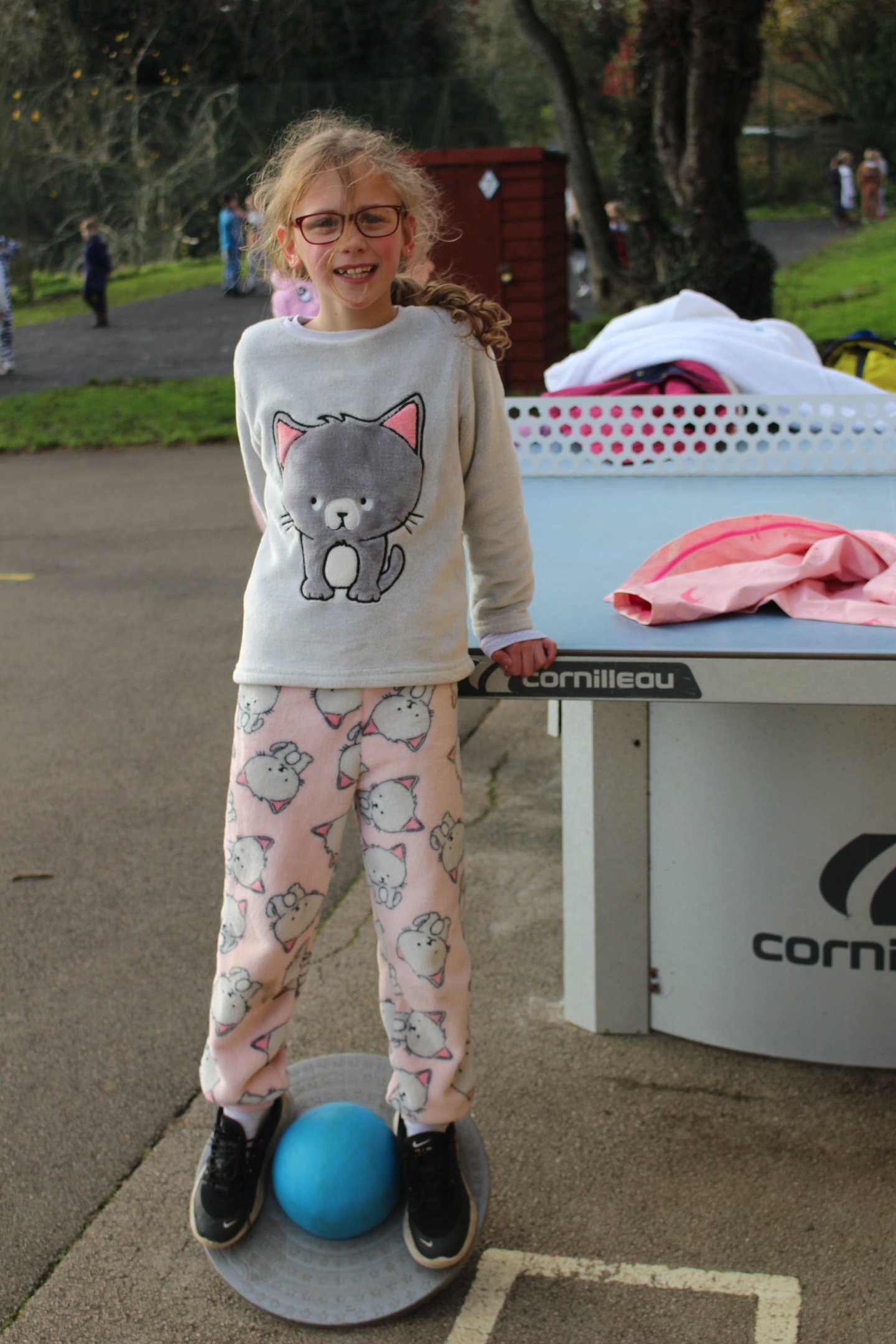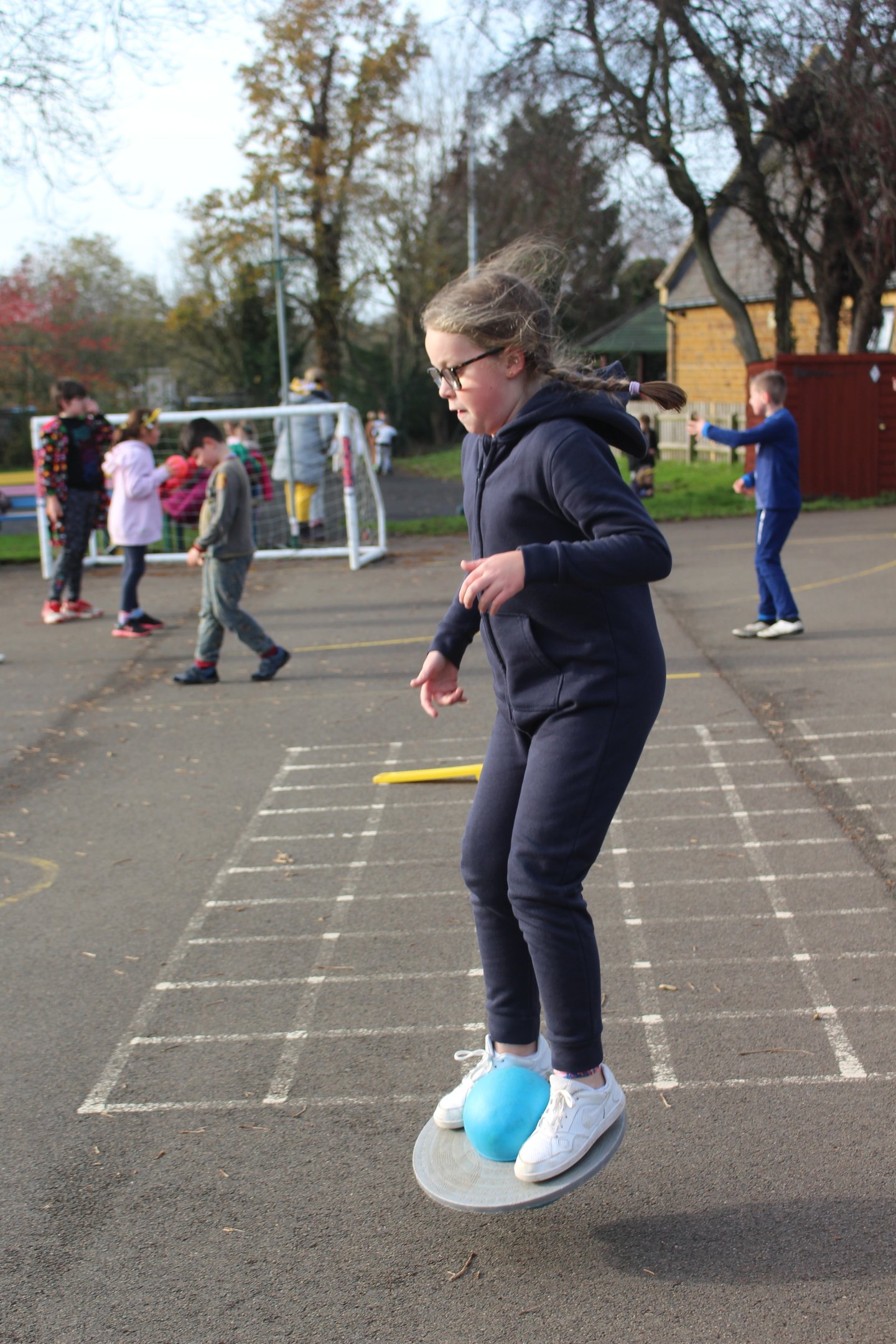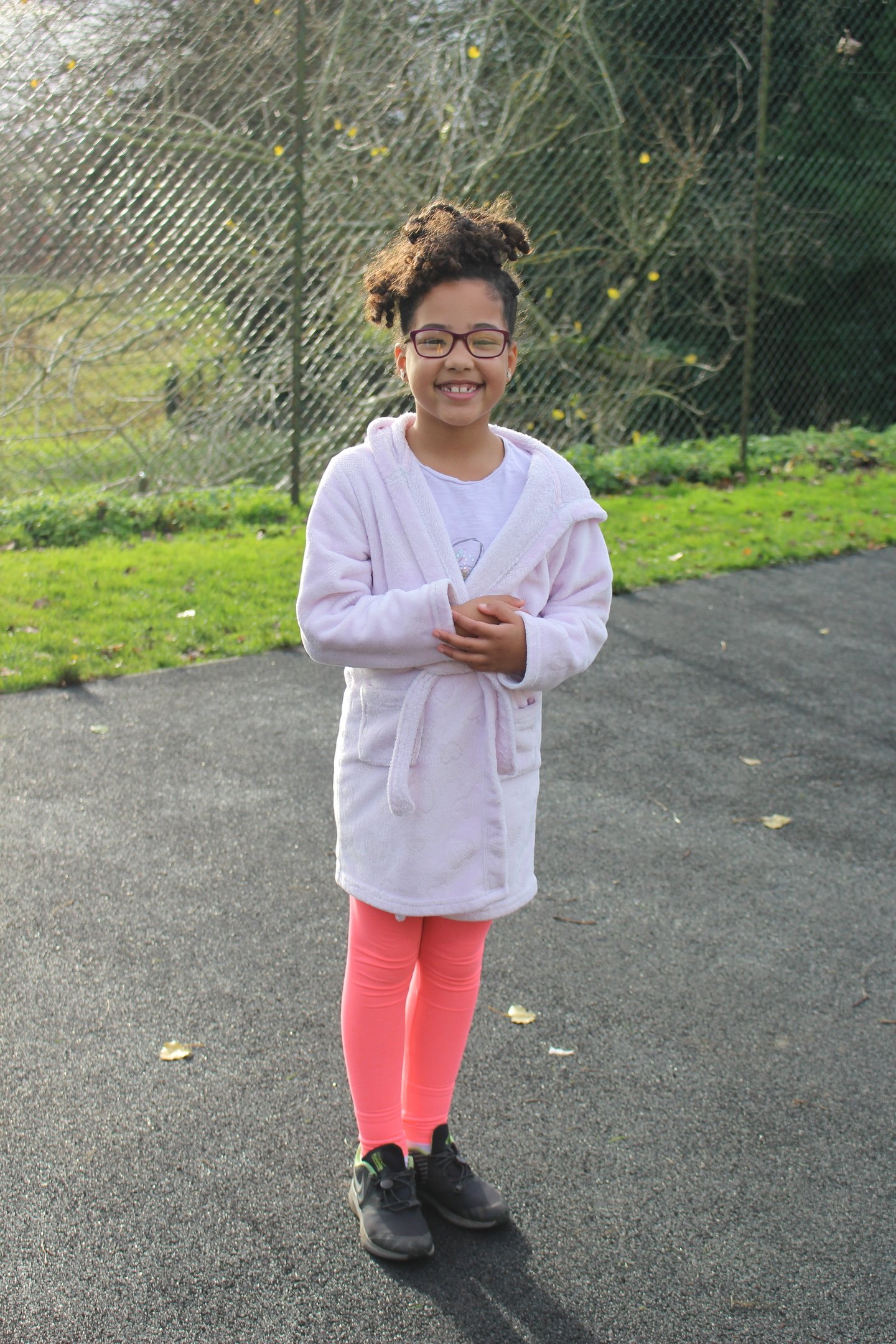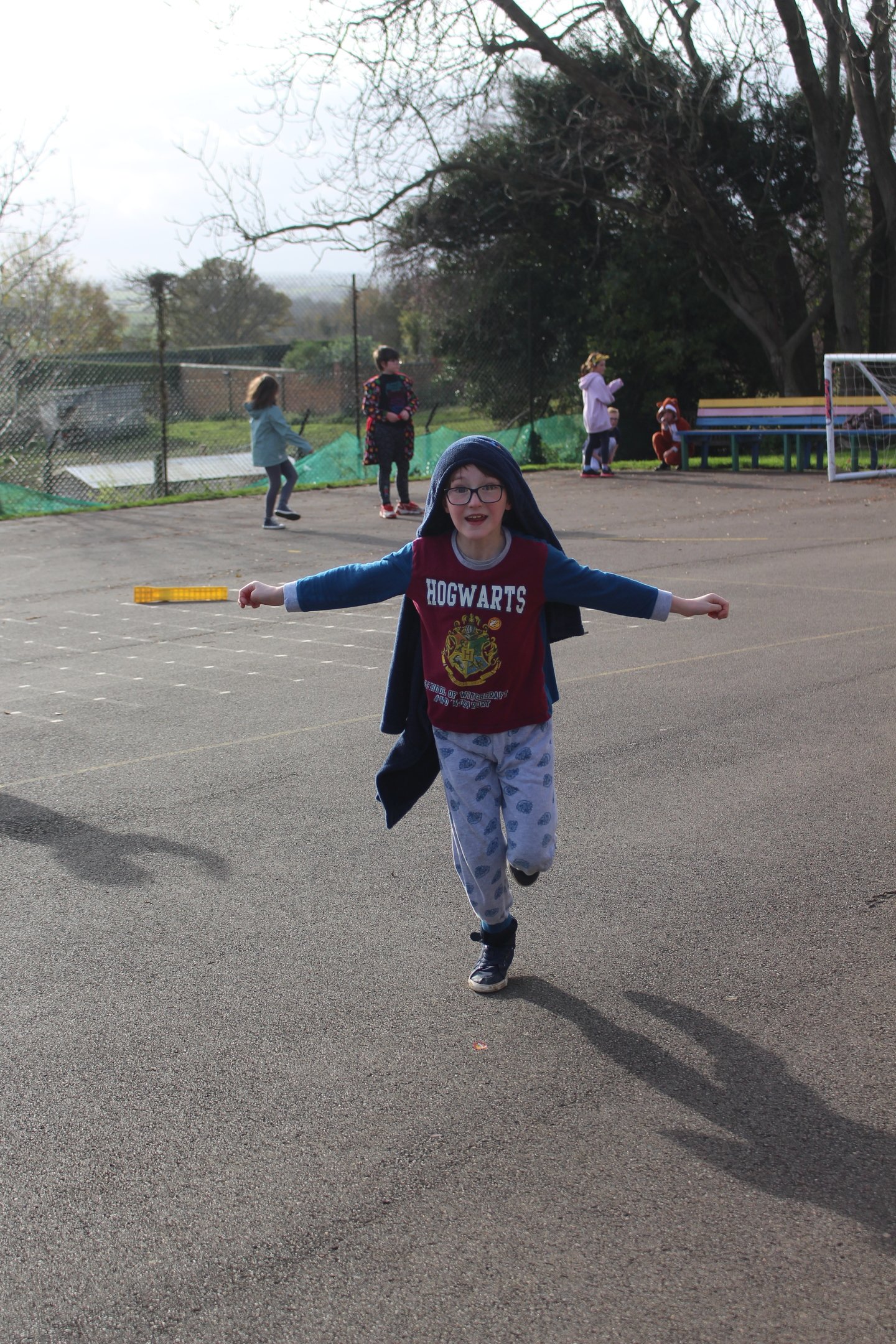 Remembrance Day
At 11am, on Wednesday 11th November, the whole school stood for 2 minutes silence, after which, the names of East Haddon's fallen soldiers were heard. We were glad to still be able to participate in this tradition, with social distancing in place.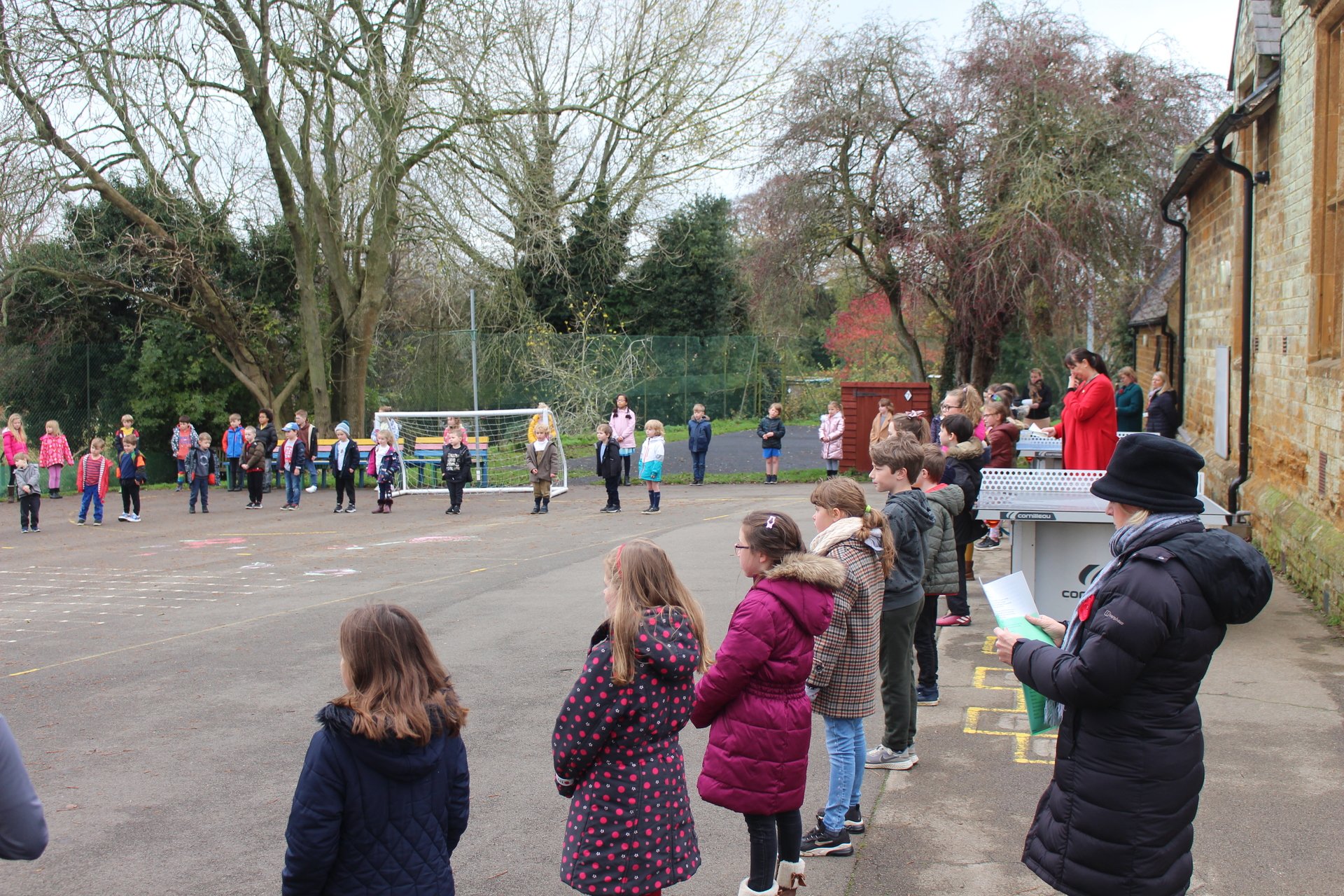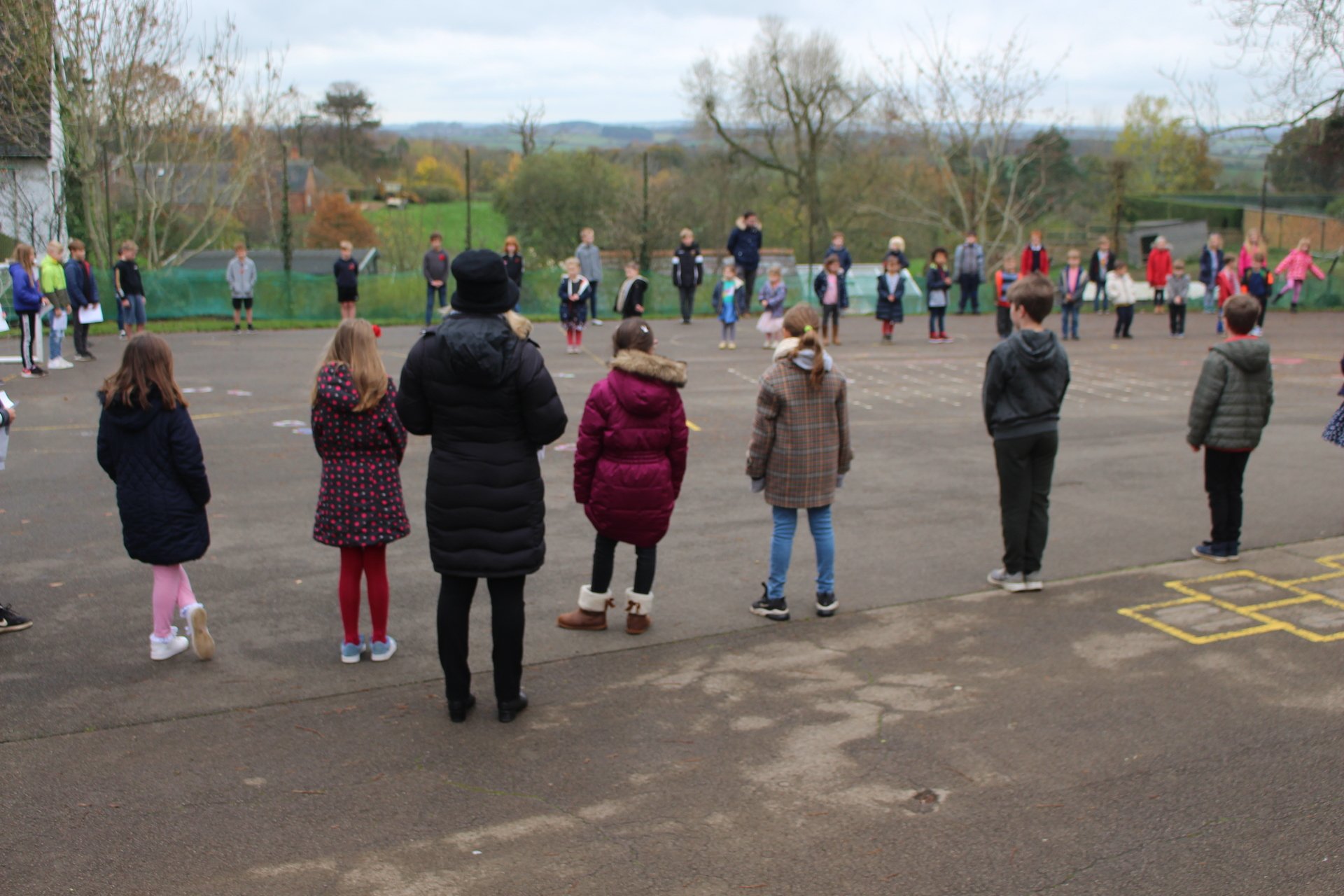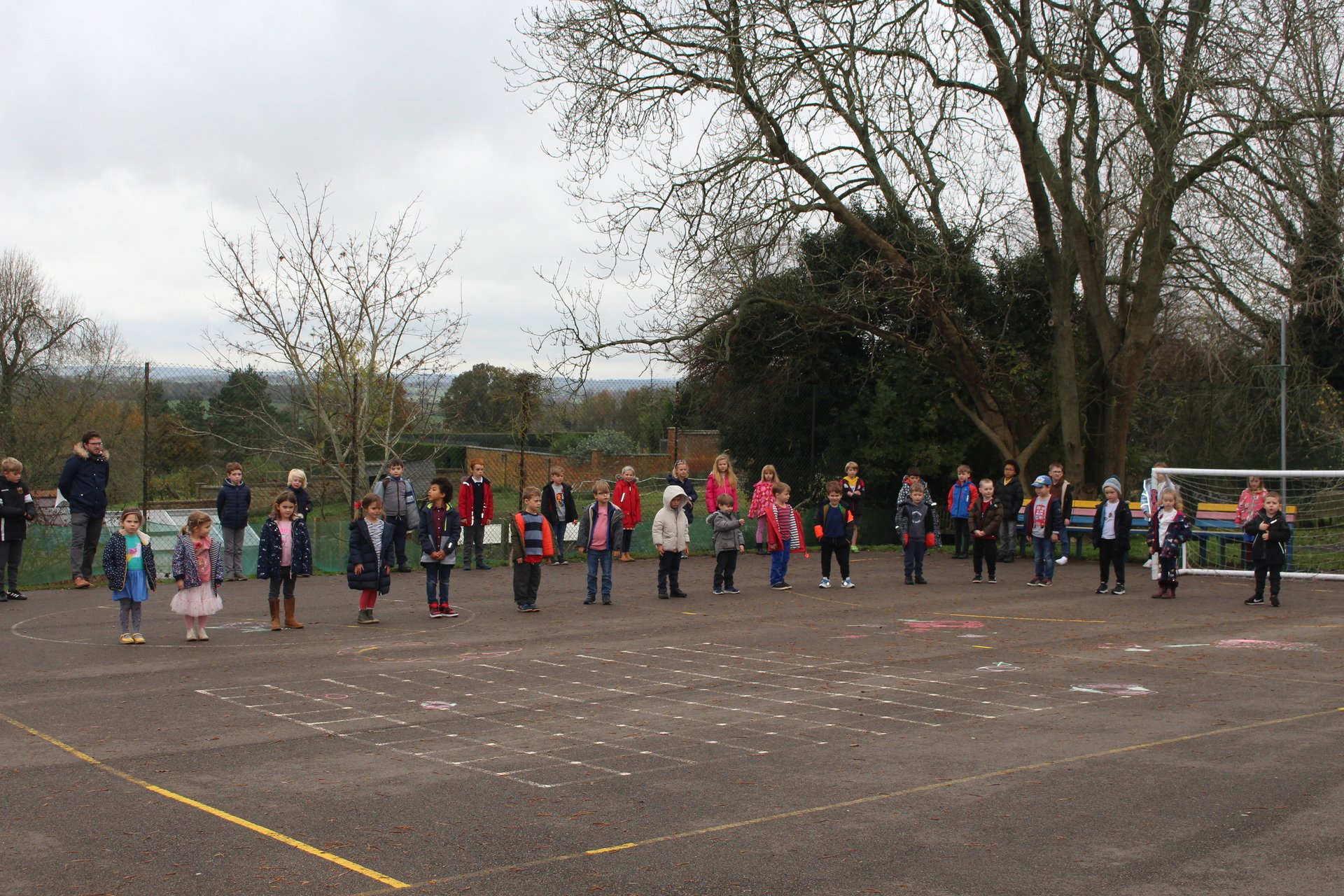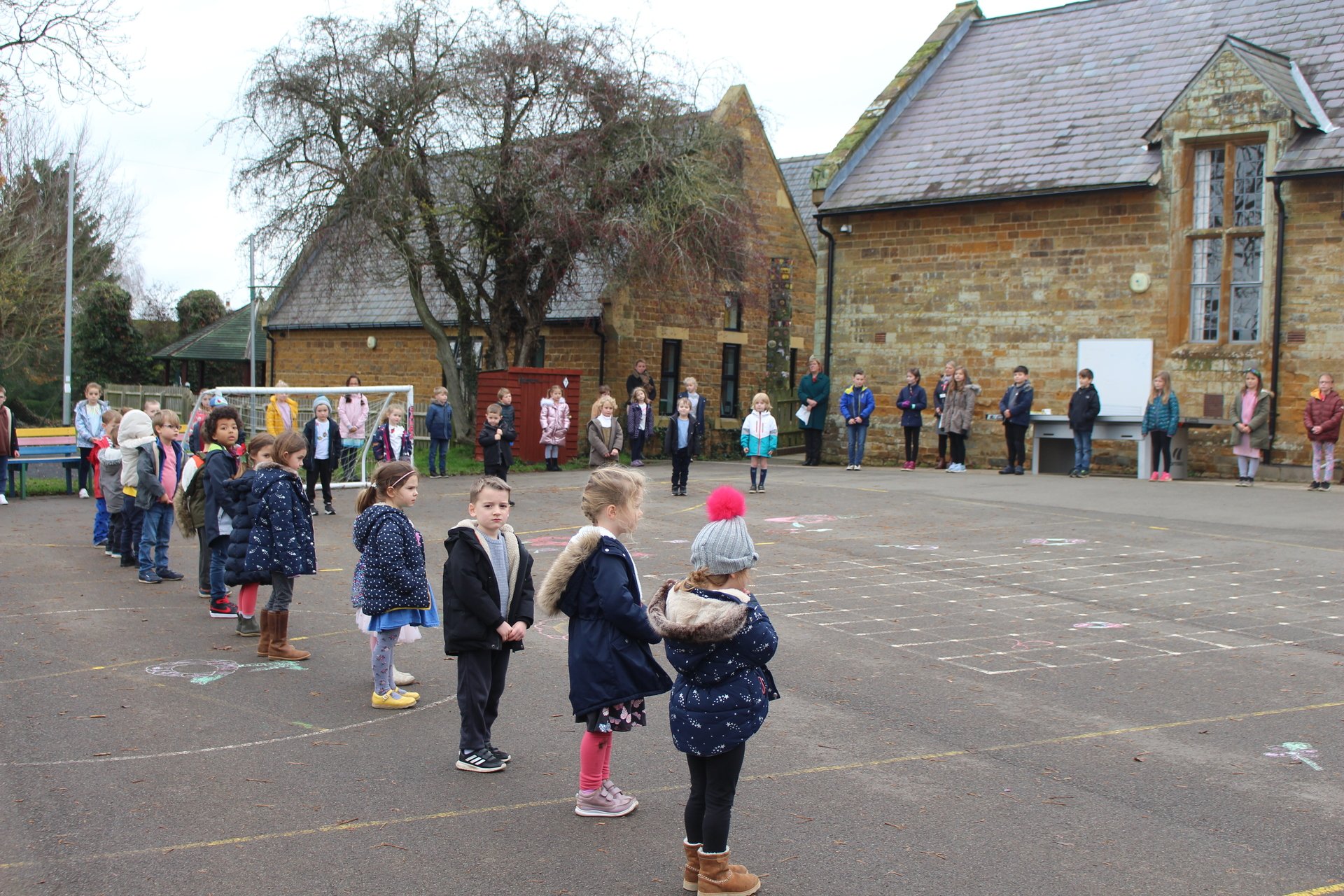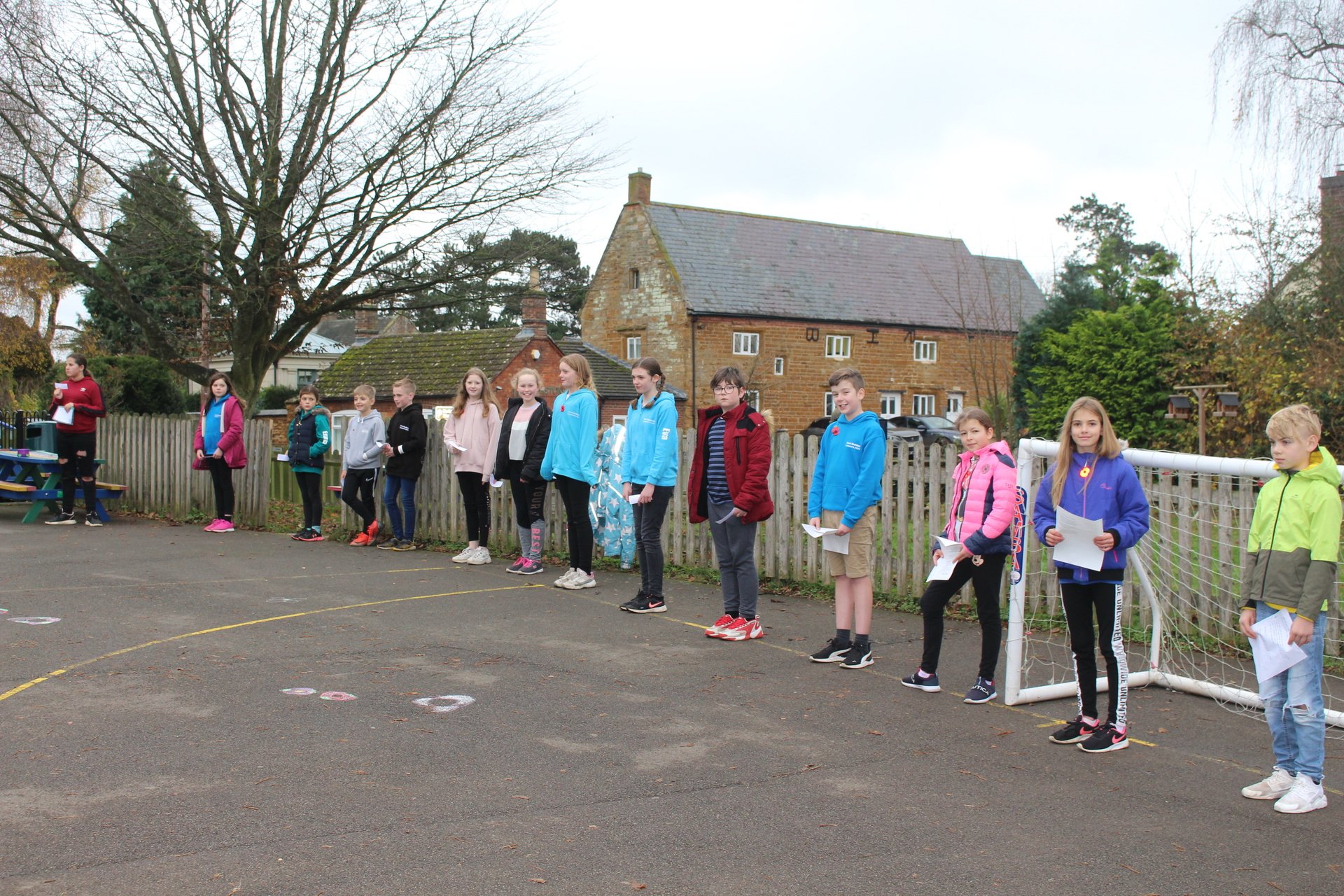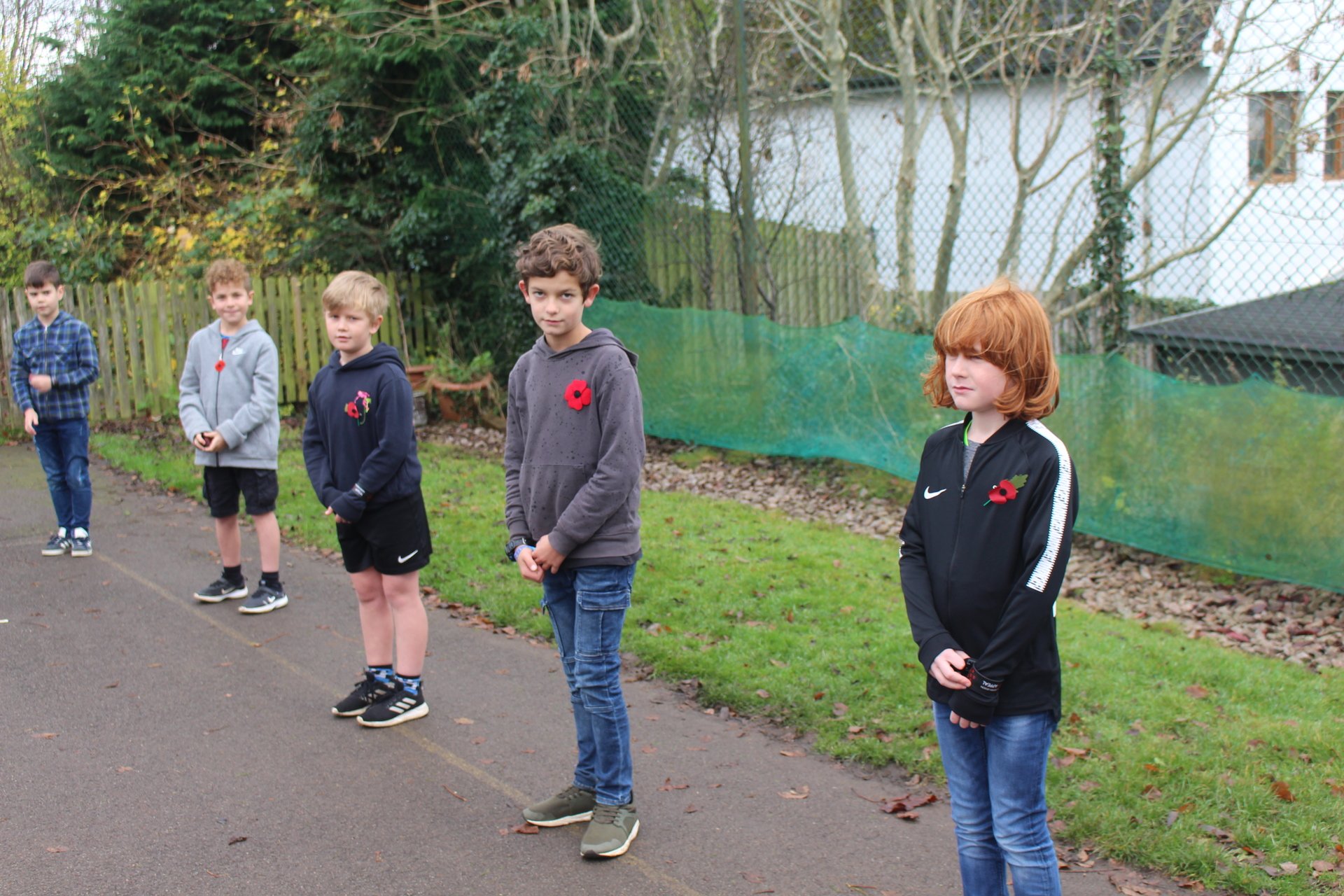 Blue Class DT Project
We have been designing embedded systems to go in houses to make our lives easier or to save energy. Some examples are automatic showers with sensors underneath the shower and automatic light sensors to turn the lights off in an empty room.
Guilsborough Drama Day
On Thursday 12th March, Years 5 and 6 took part in a drama workshop based around Shakespeare's 'A Midsummer Night's Dream'. The children began by looking at the different sections of the Globe Theatre, then learnt a typical Elizabethan dance. They then did a workshop on the 'seven states of tension' and freeze-framed scenes from 'A Midsummer Night's Dream'. It was a brilliant day and we all really enjoyed it. Many thanks to Mr Jackson and Sixth Formers at Guilsborough School.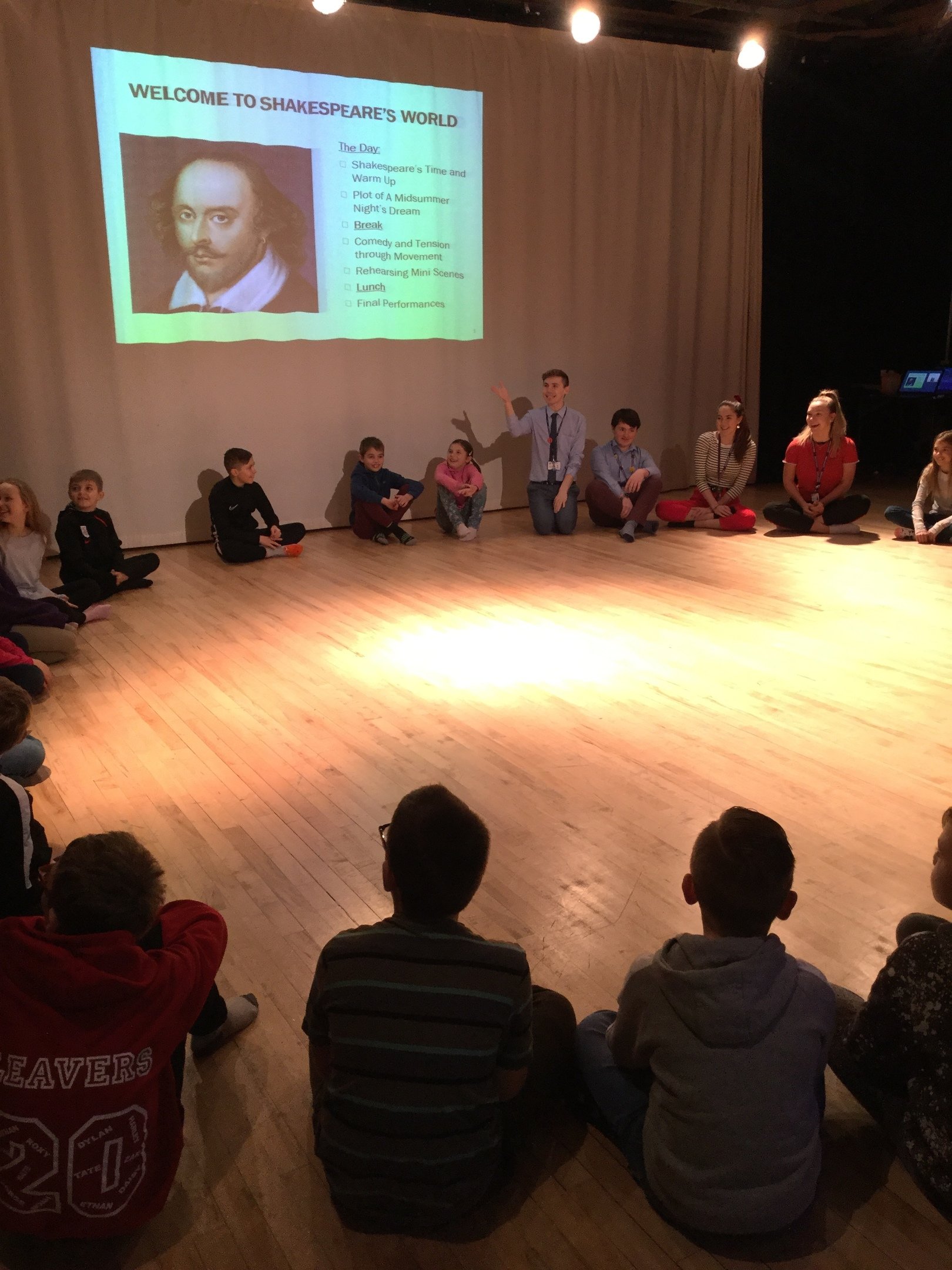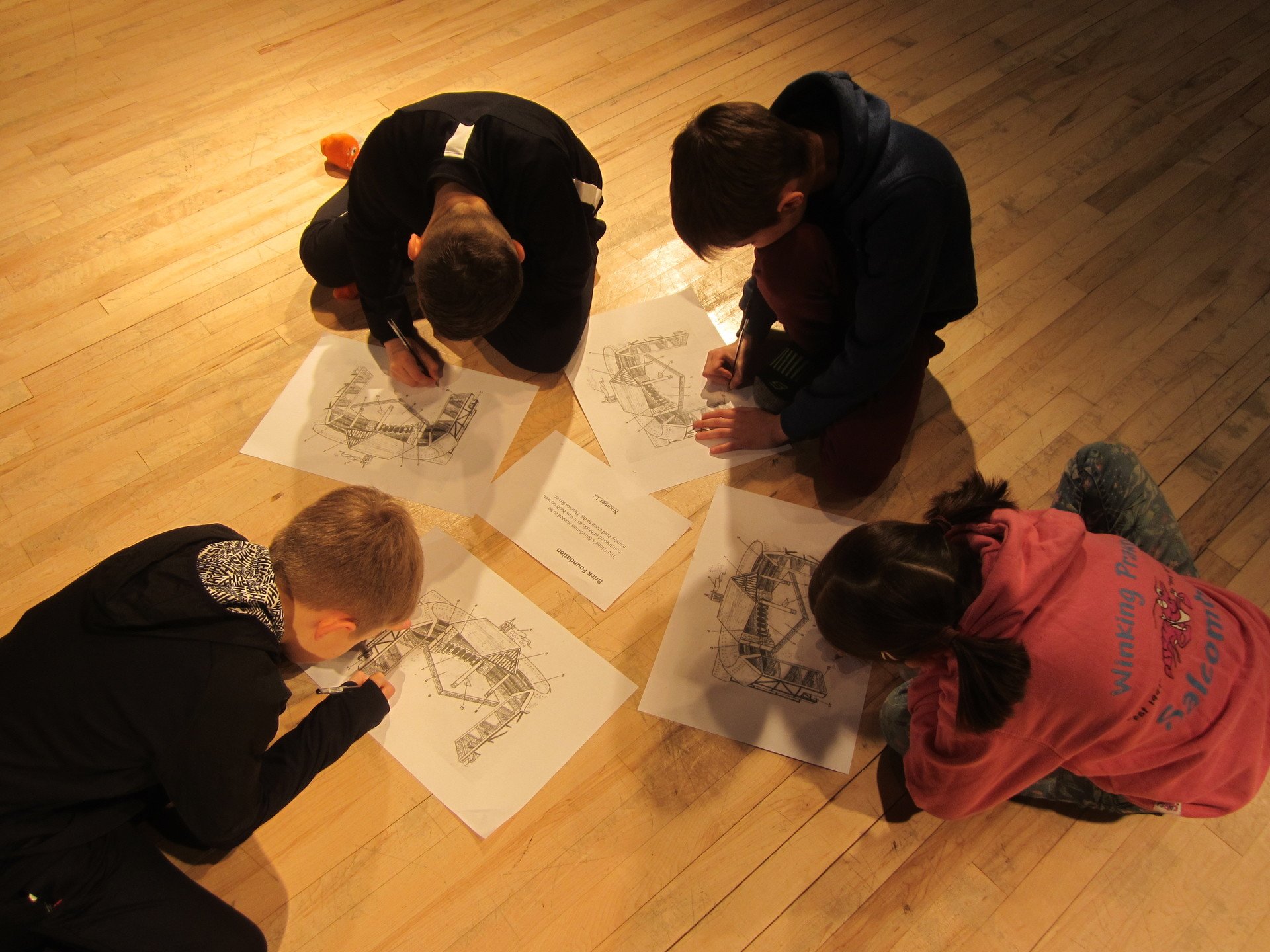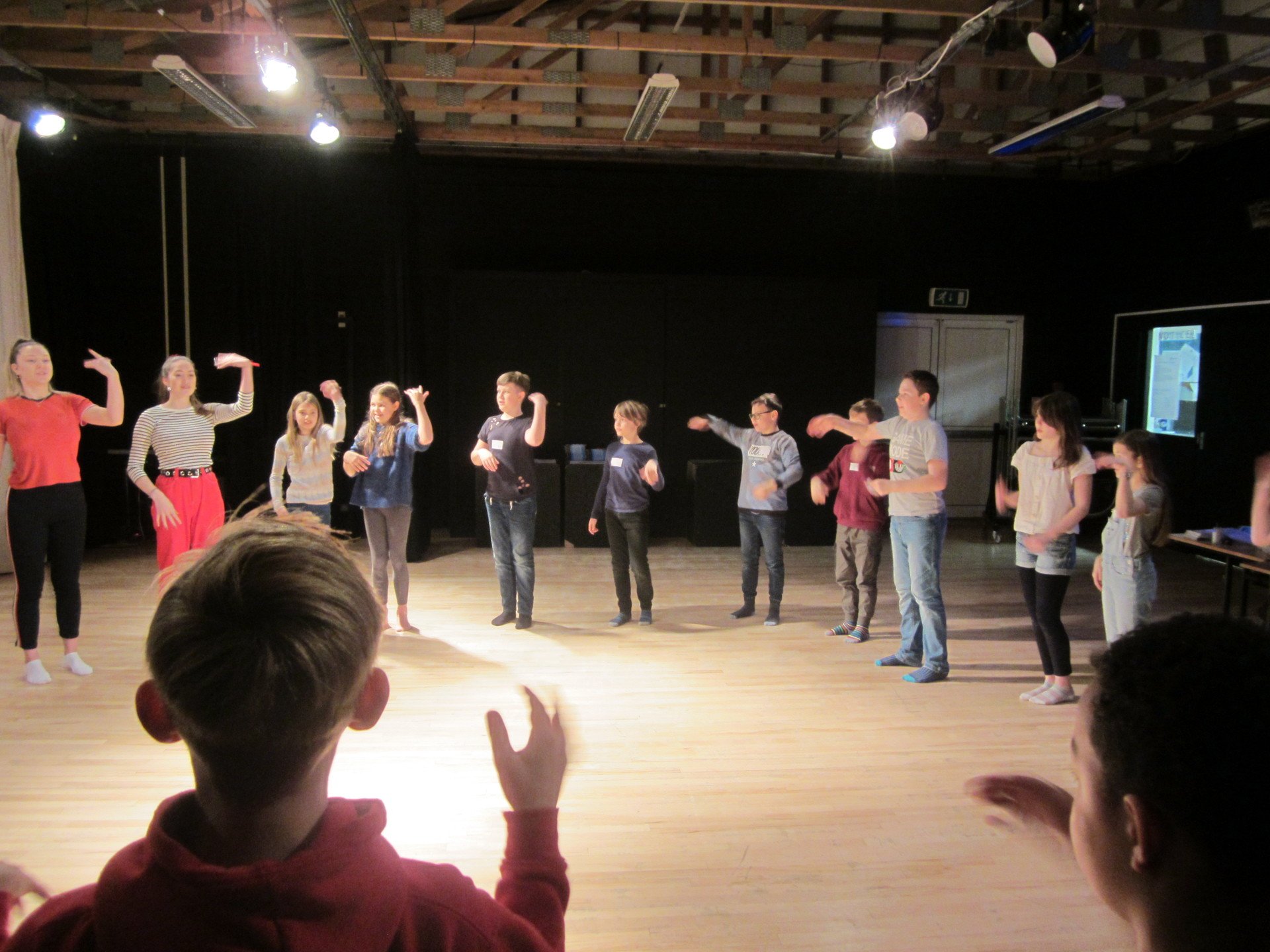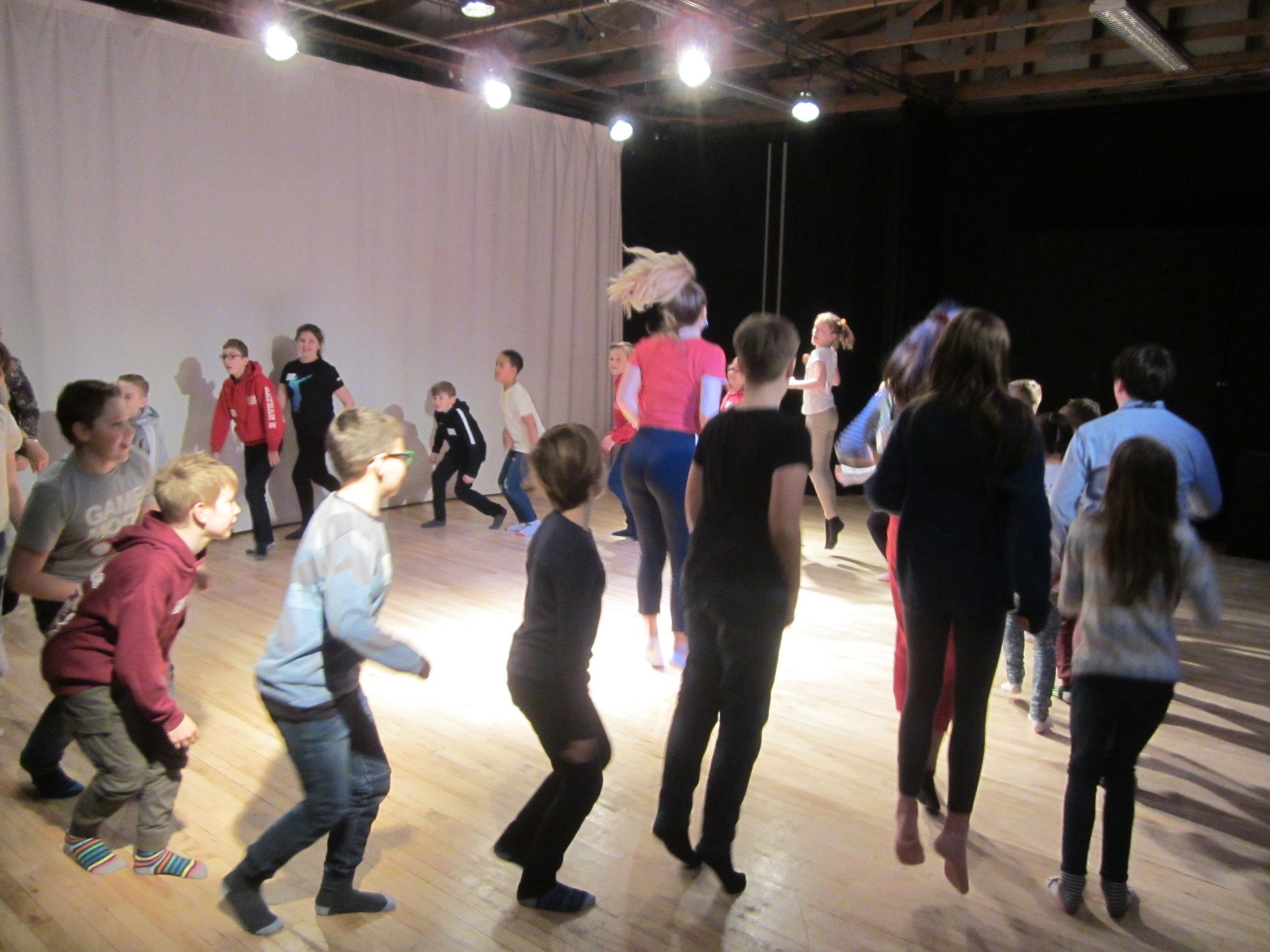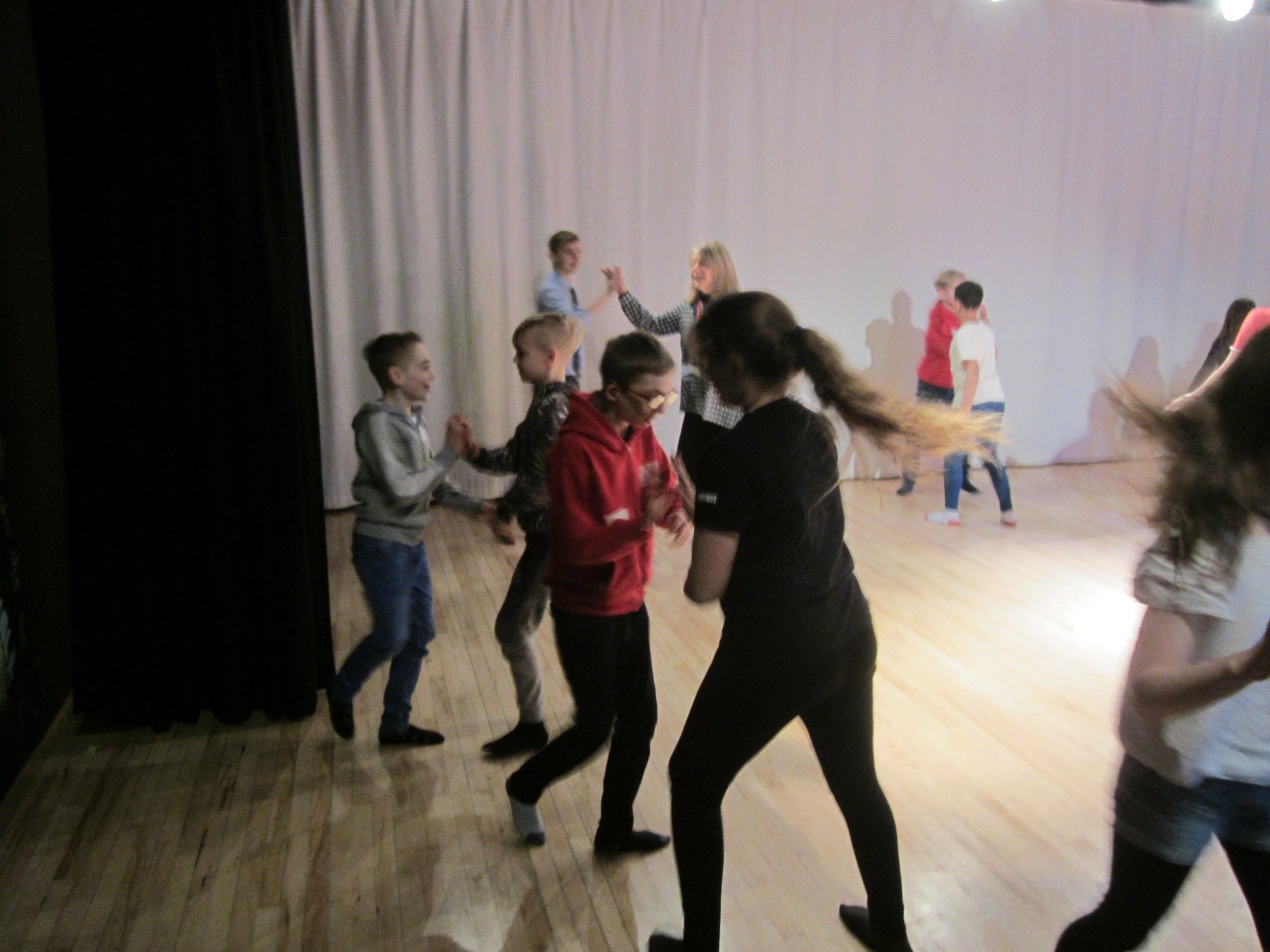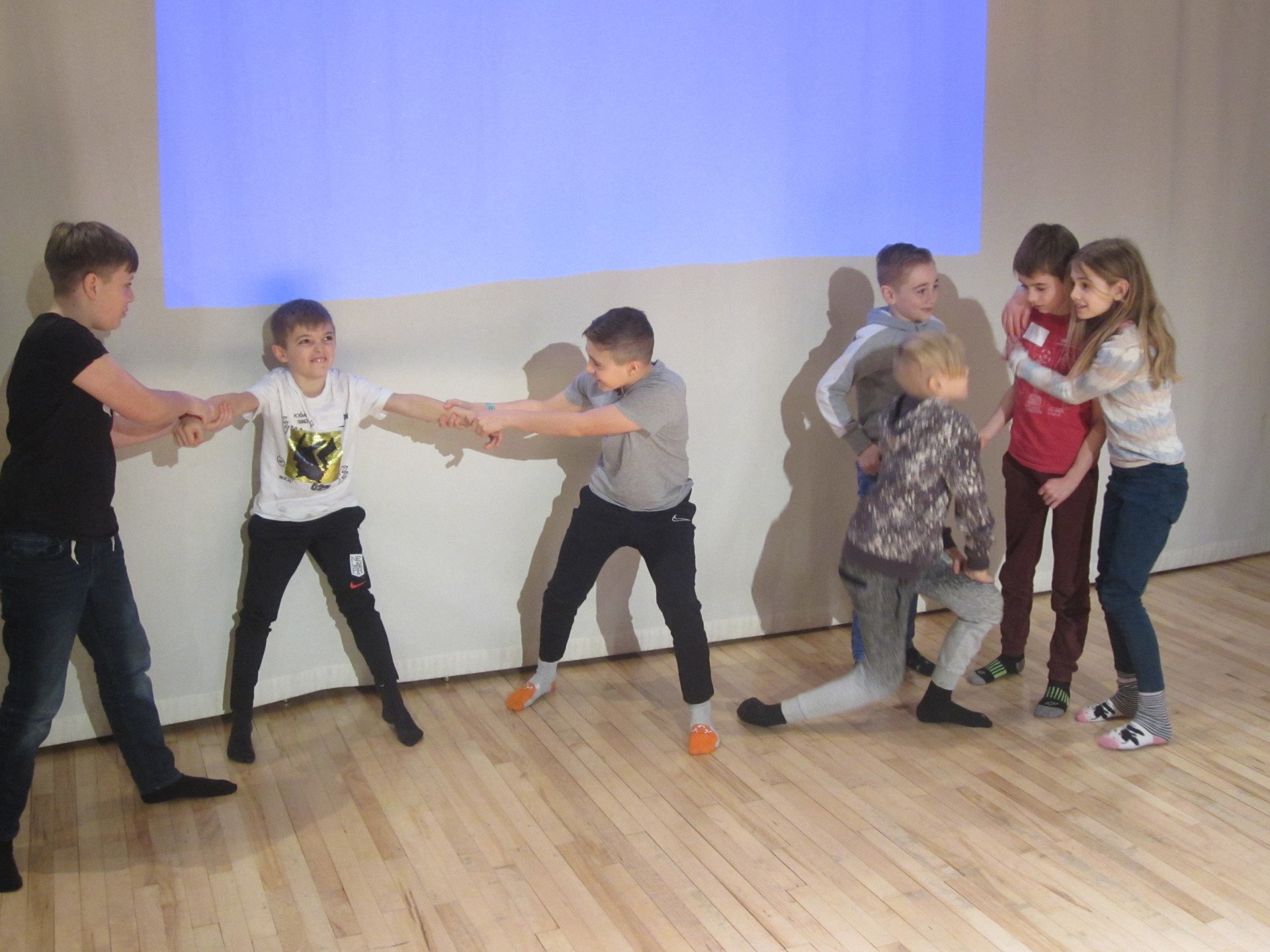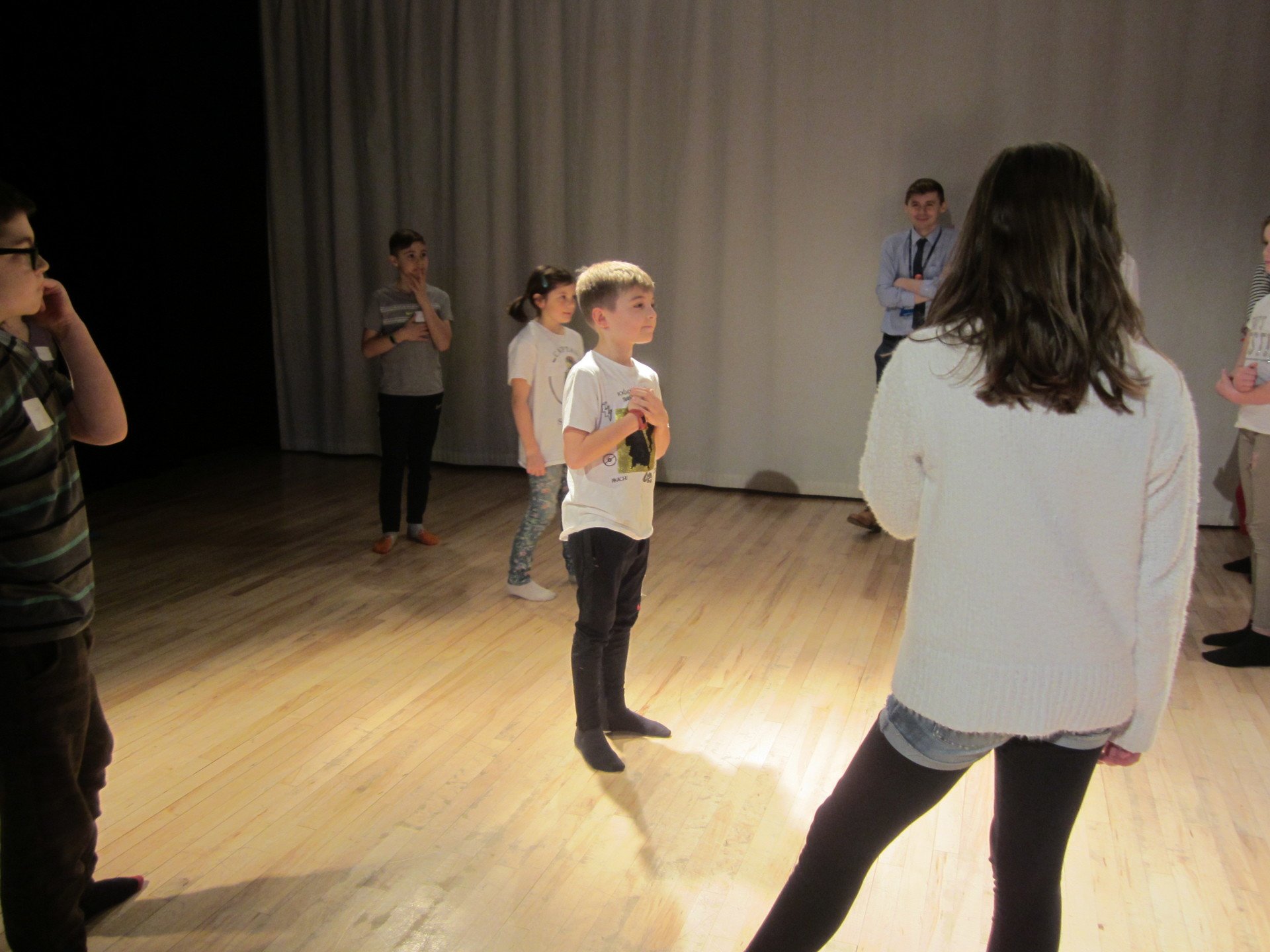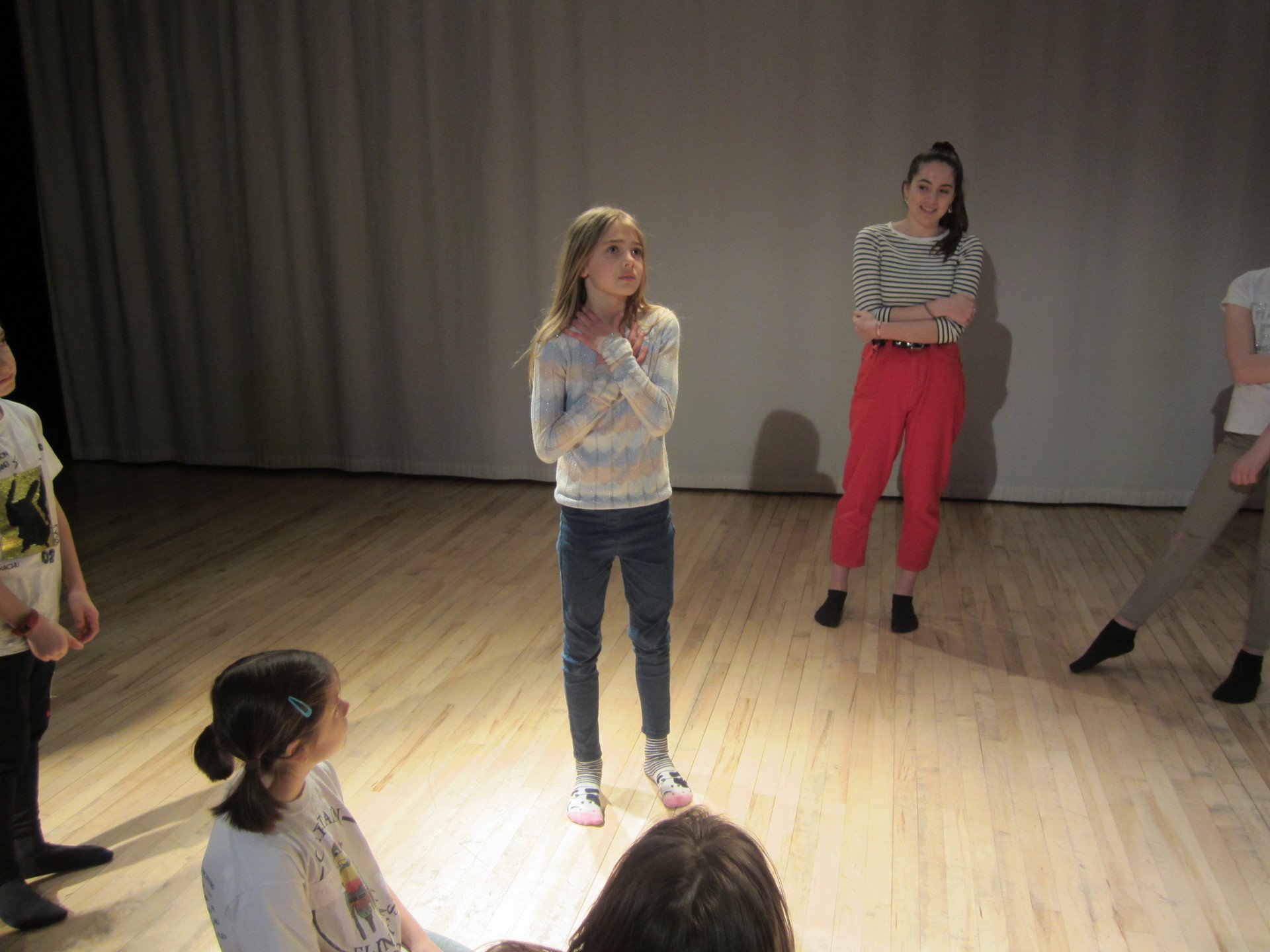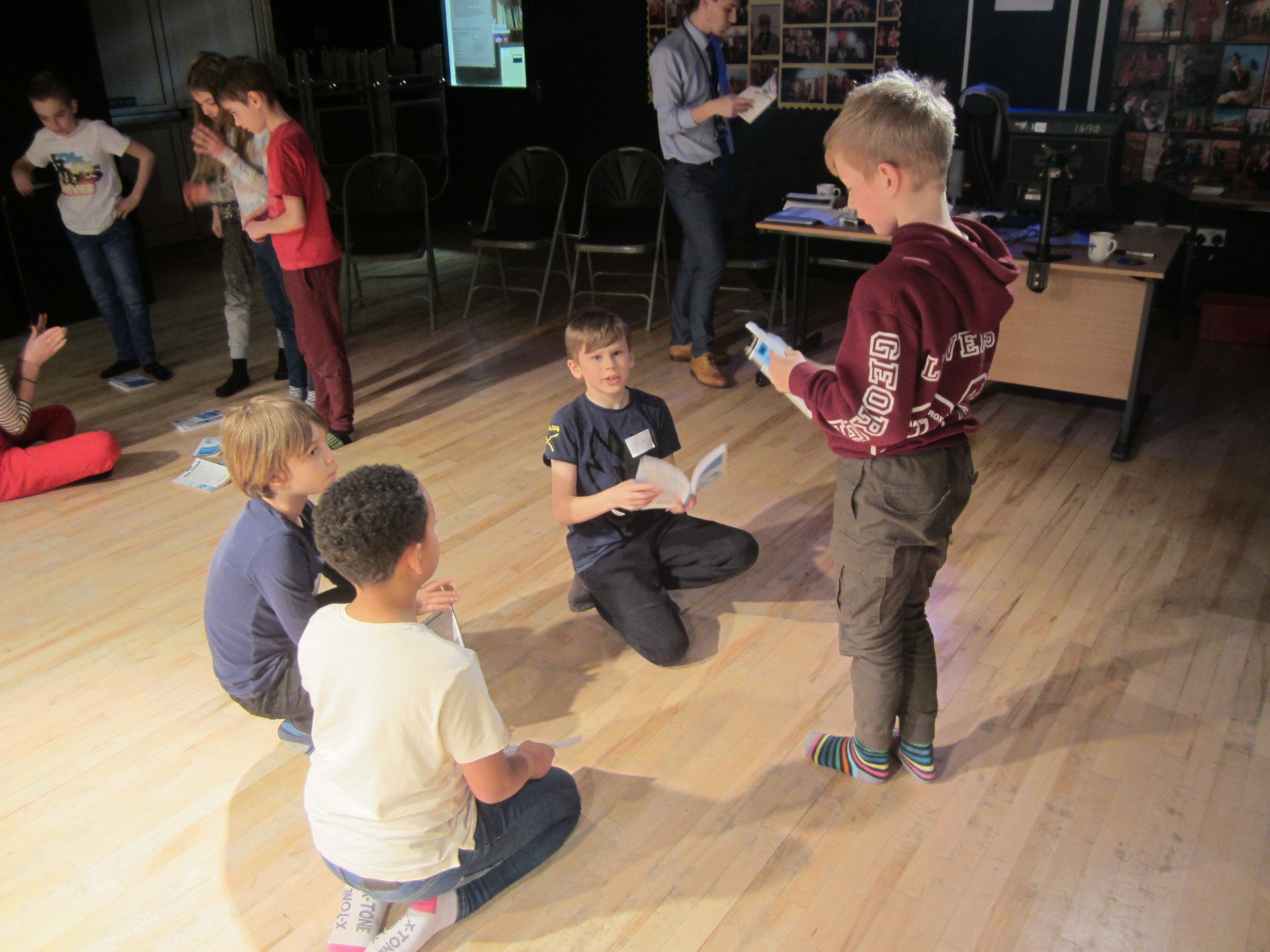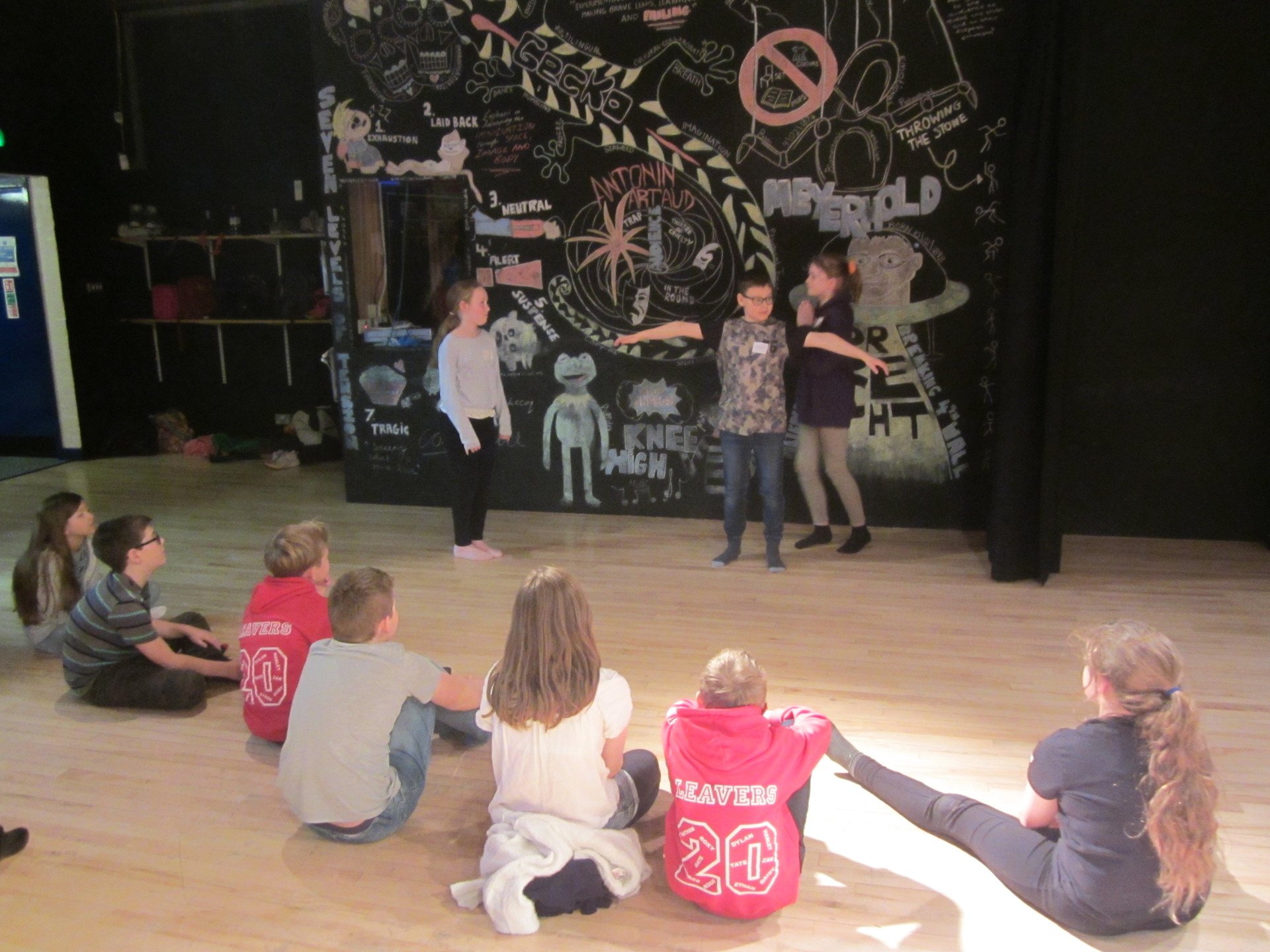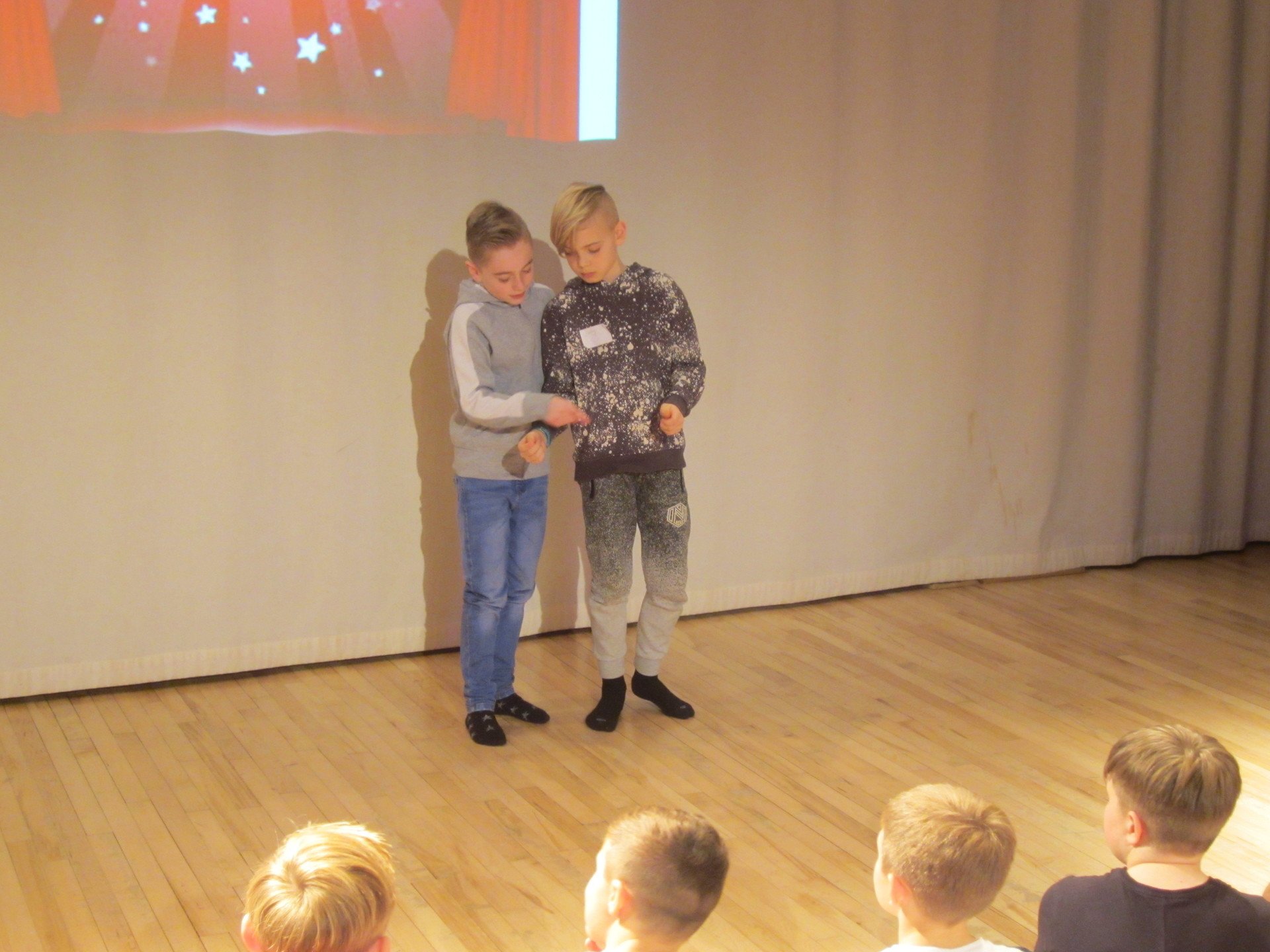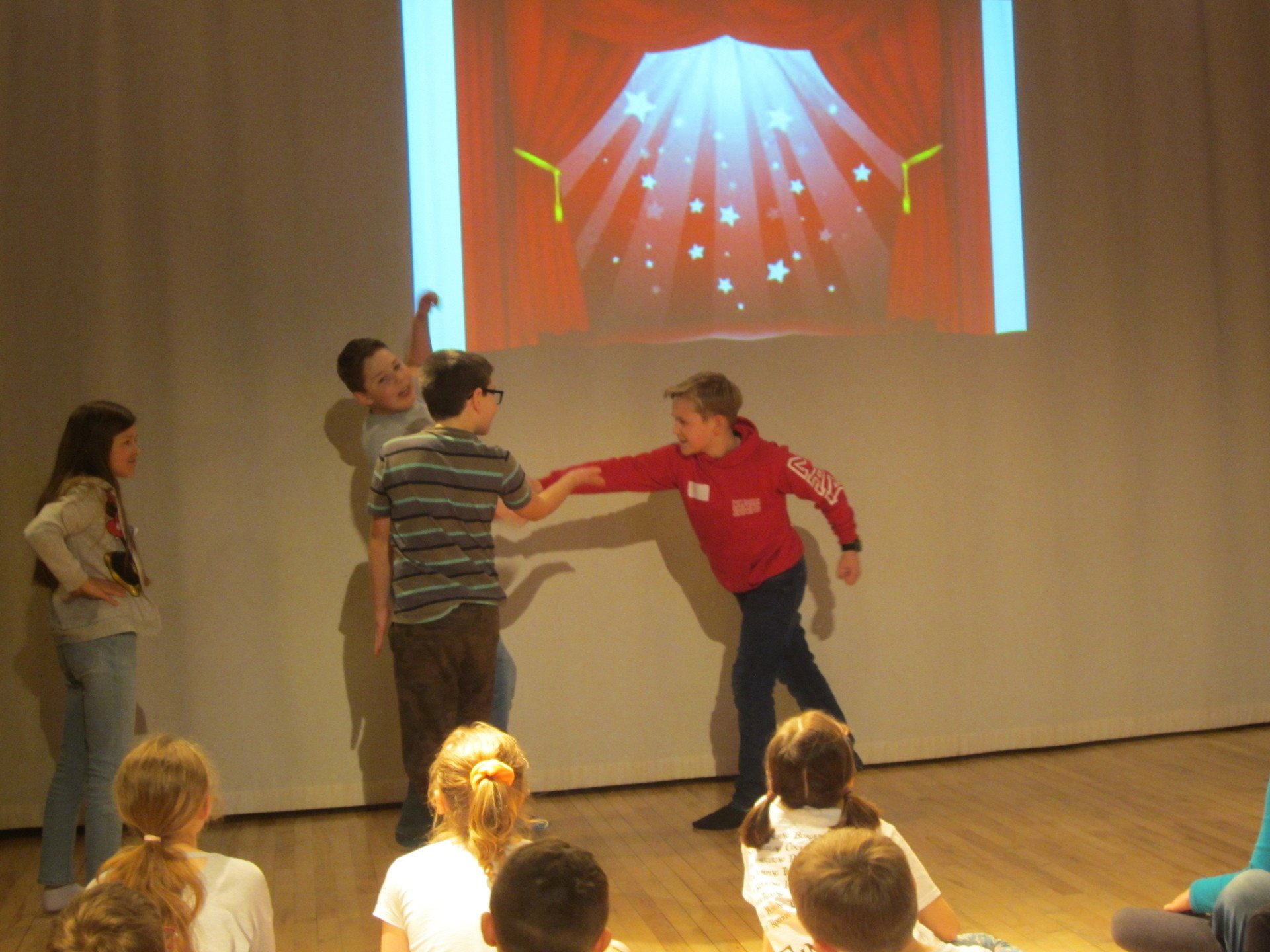 Dinosaur Day at Holdenby
Reception and Year 1 children visited The Countryside Education Centre on Wednesday 11th March, to take part in a Dinosaur Day. The children went on a dinosaur hunt, explored the grounds and took part in some craft activities. Many thanks to Becky for a most enjoyable day.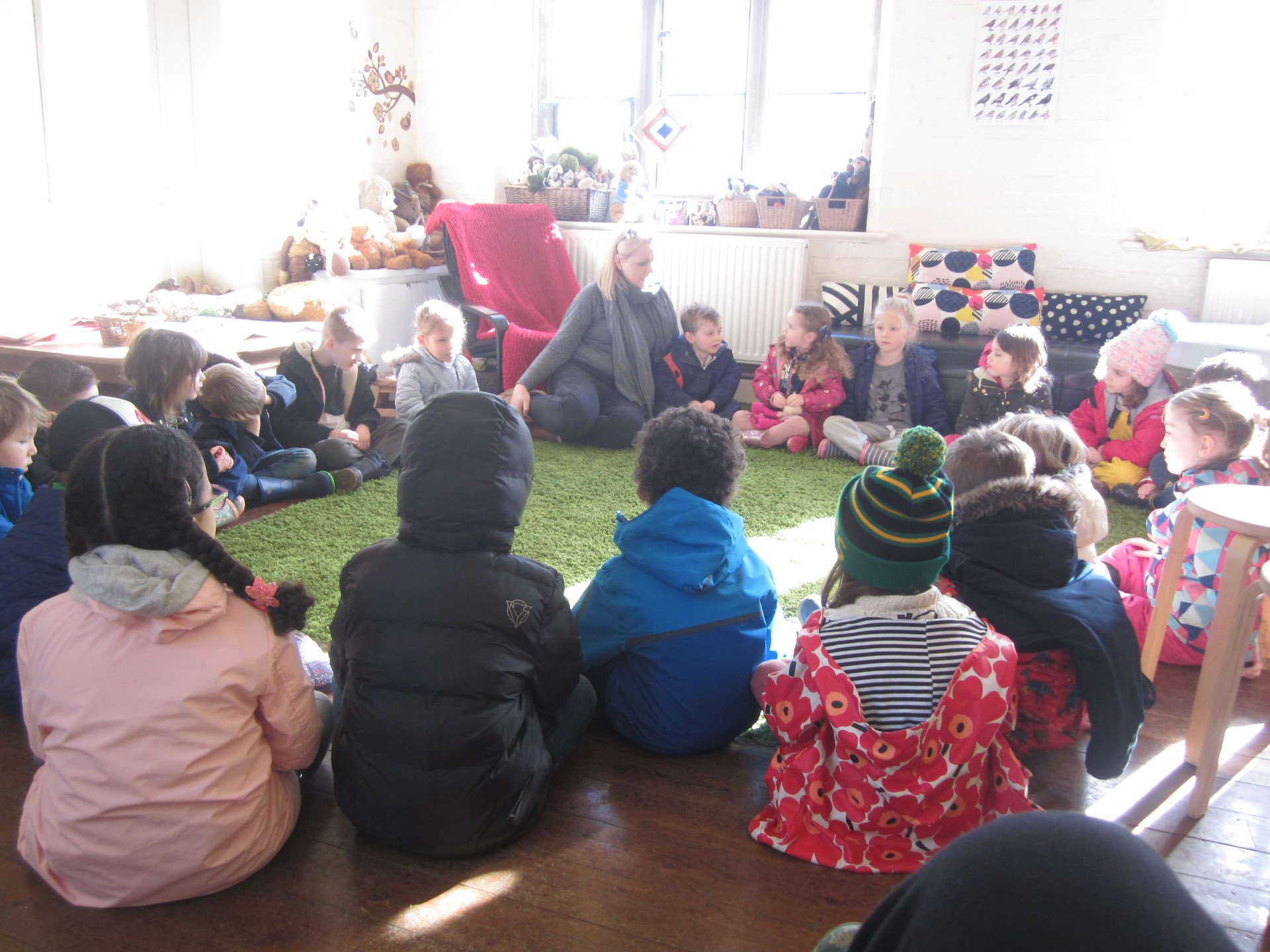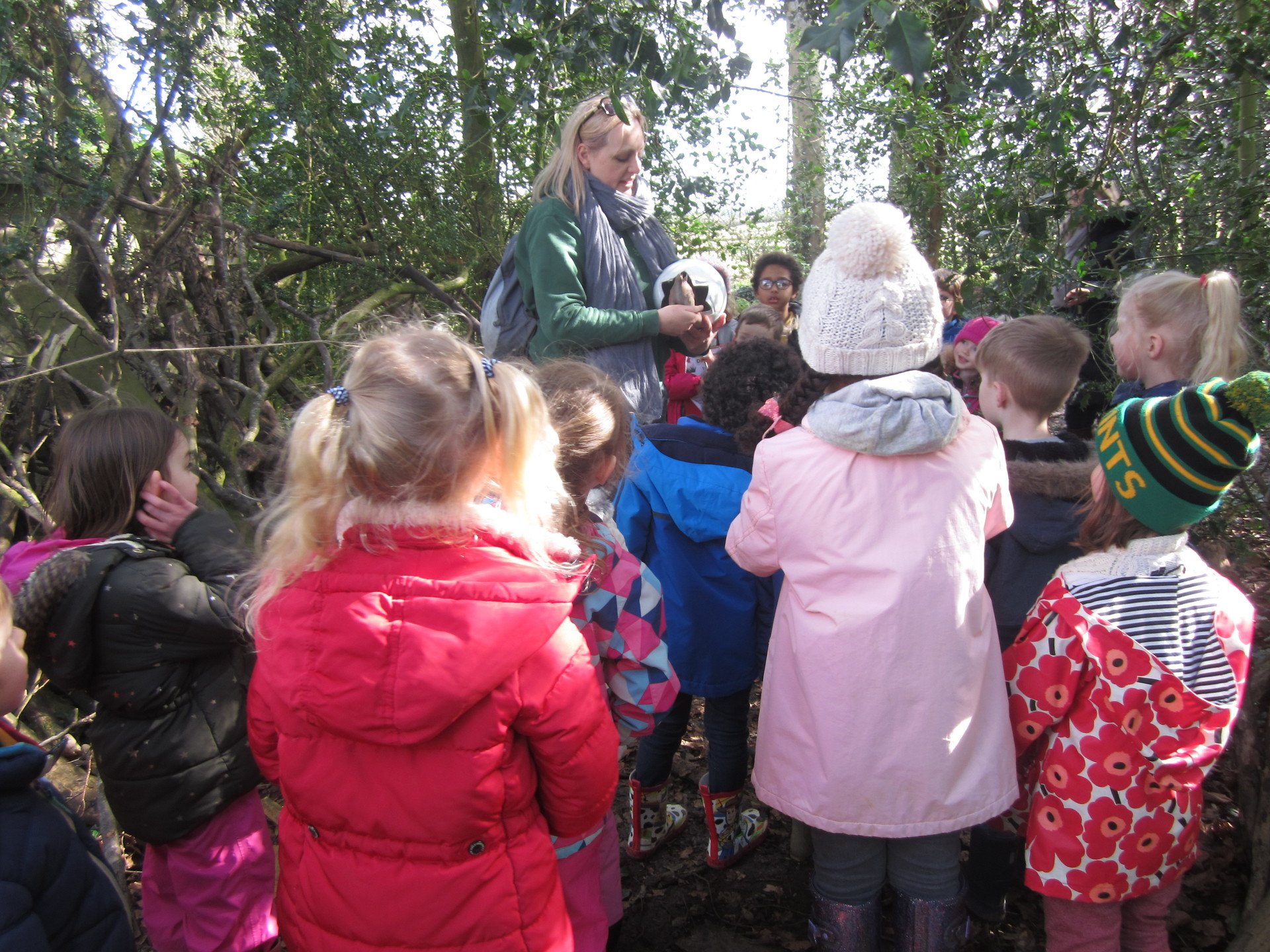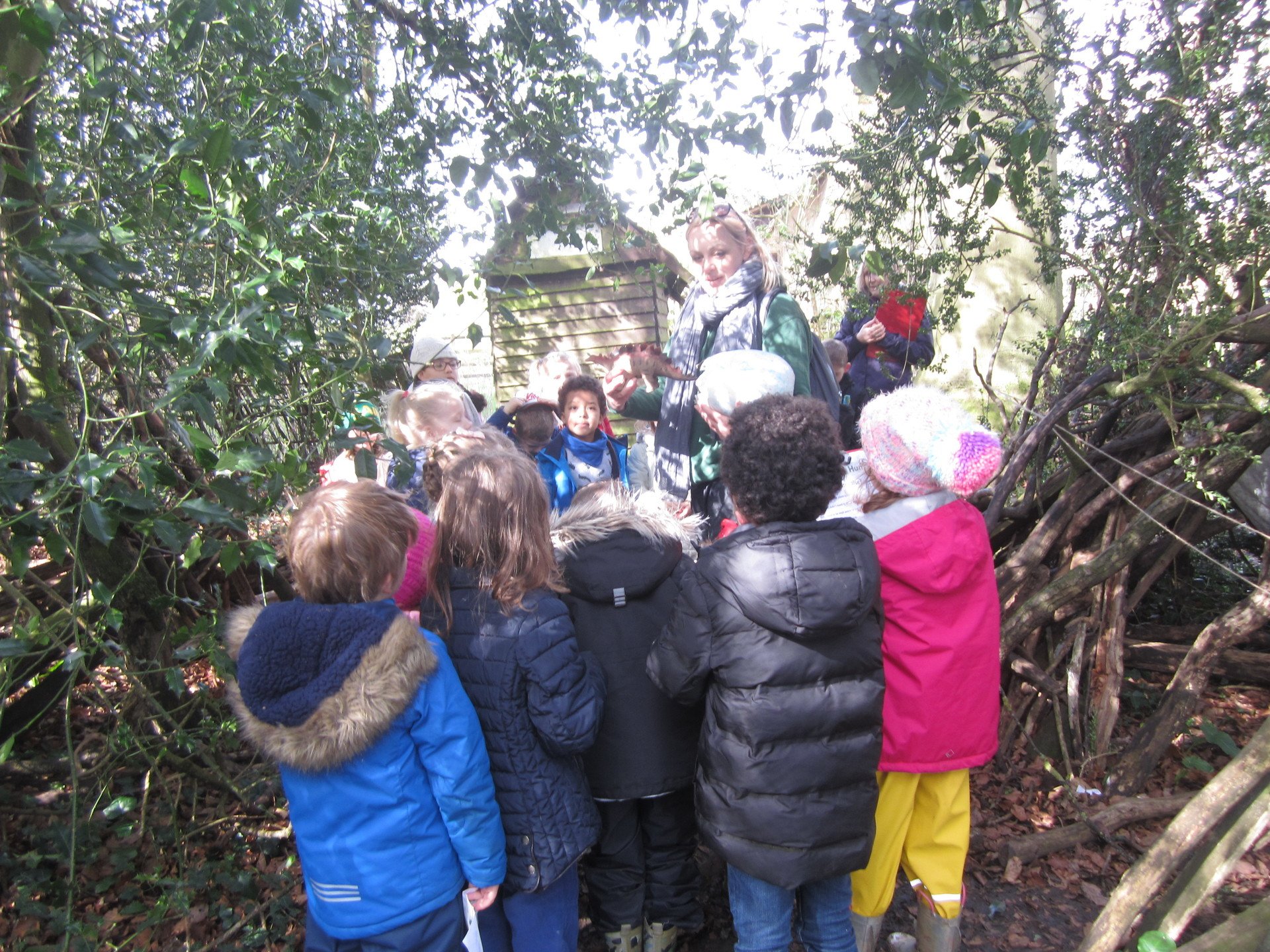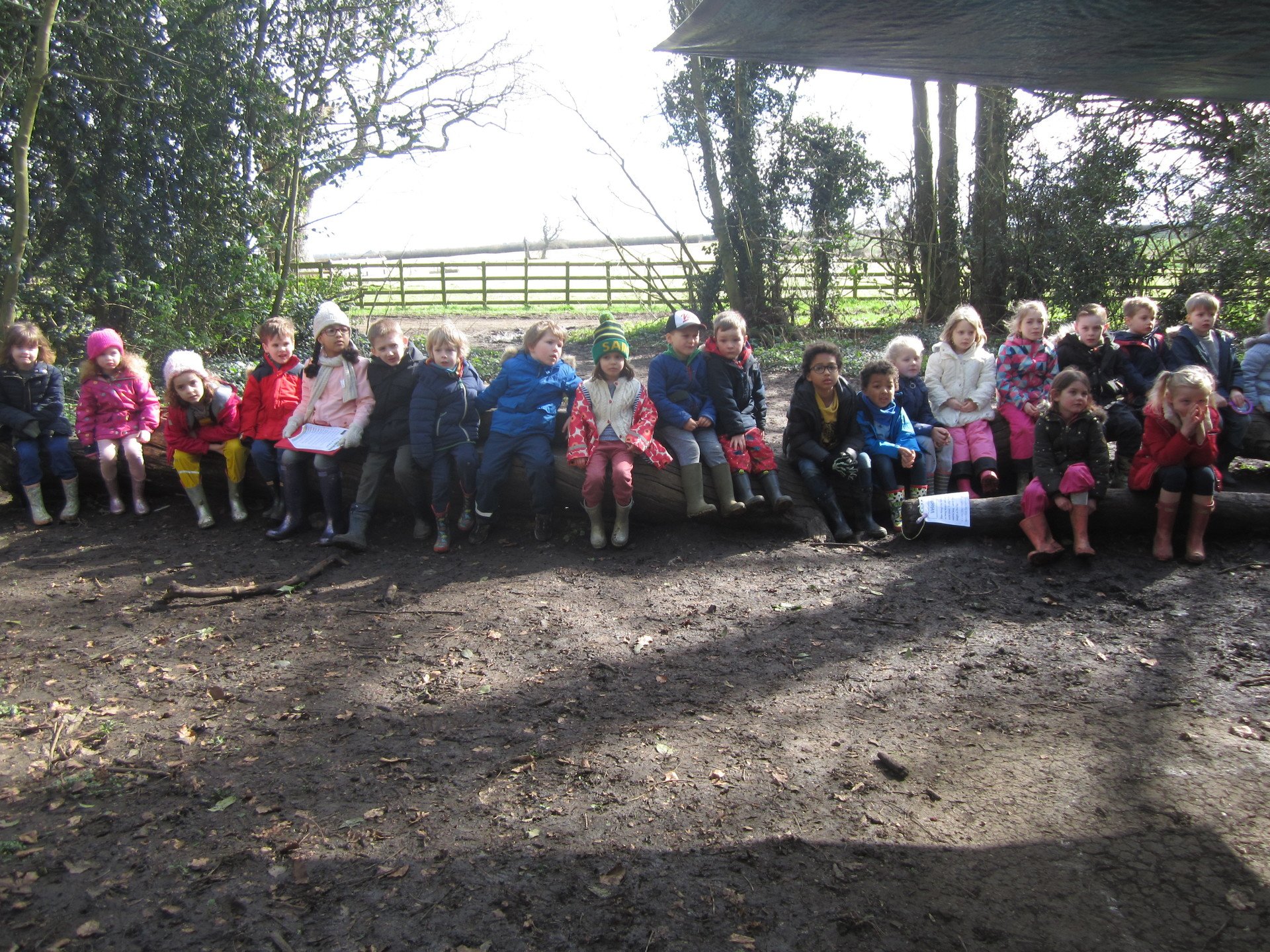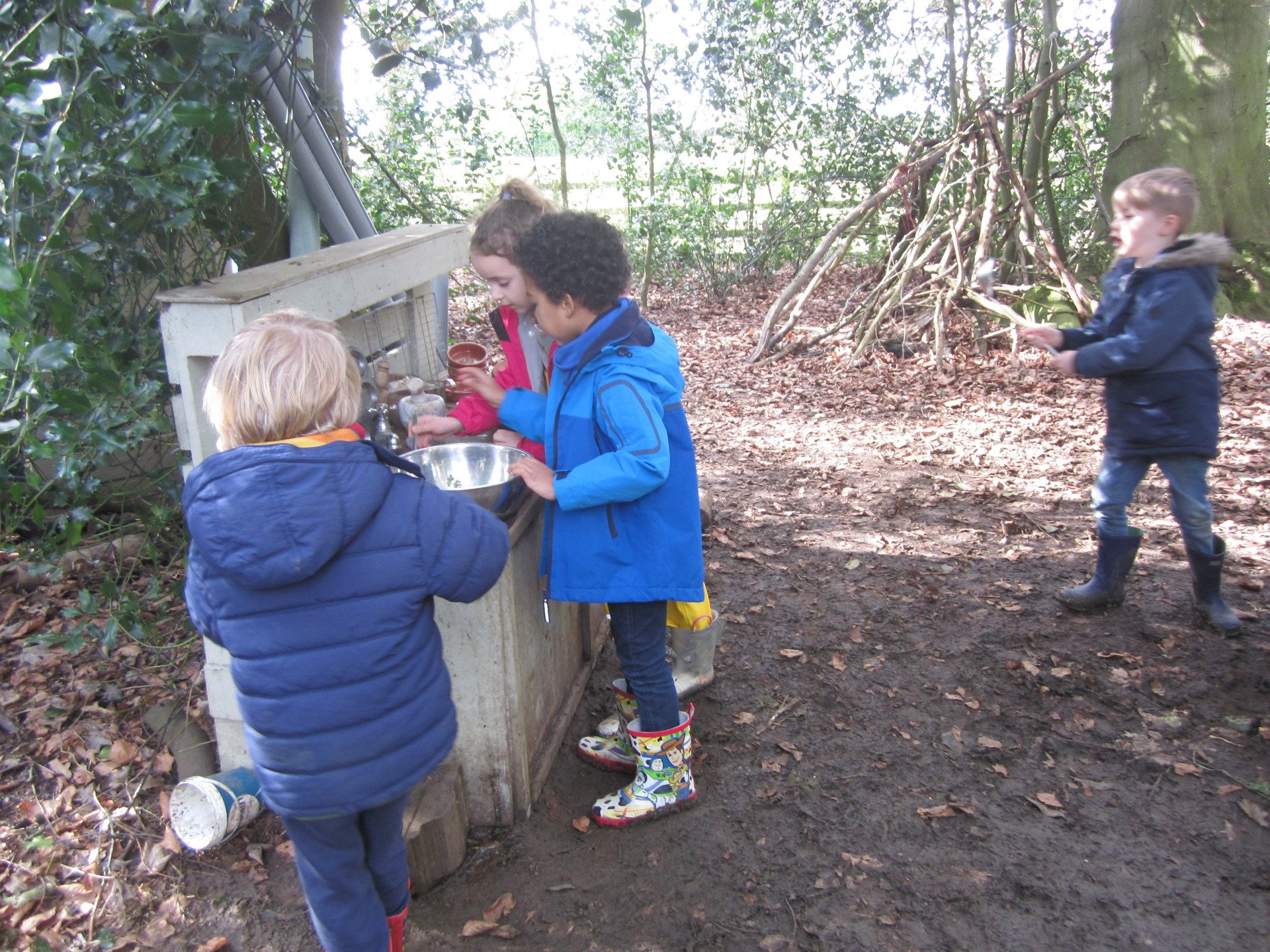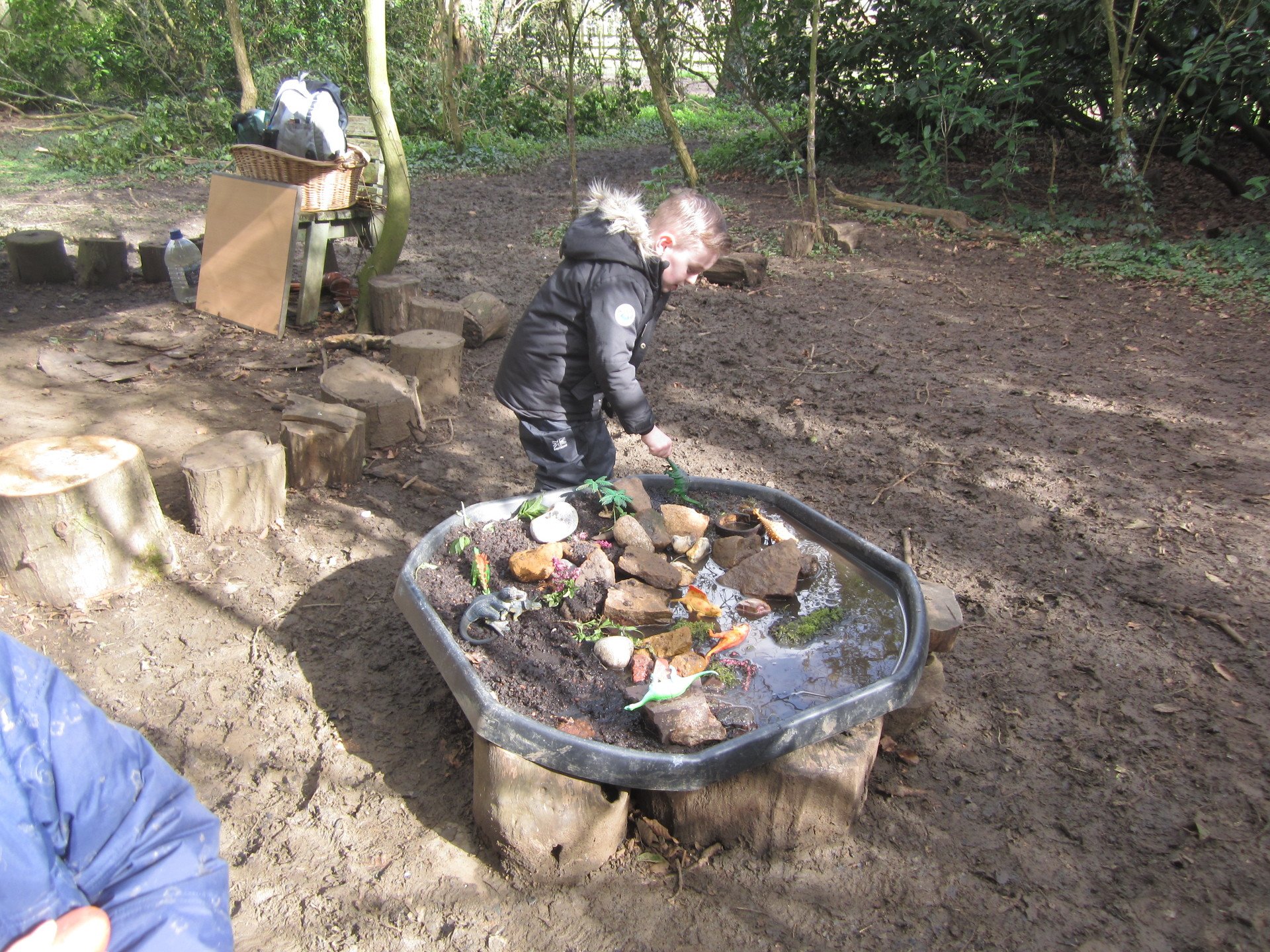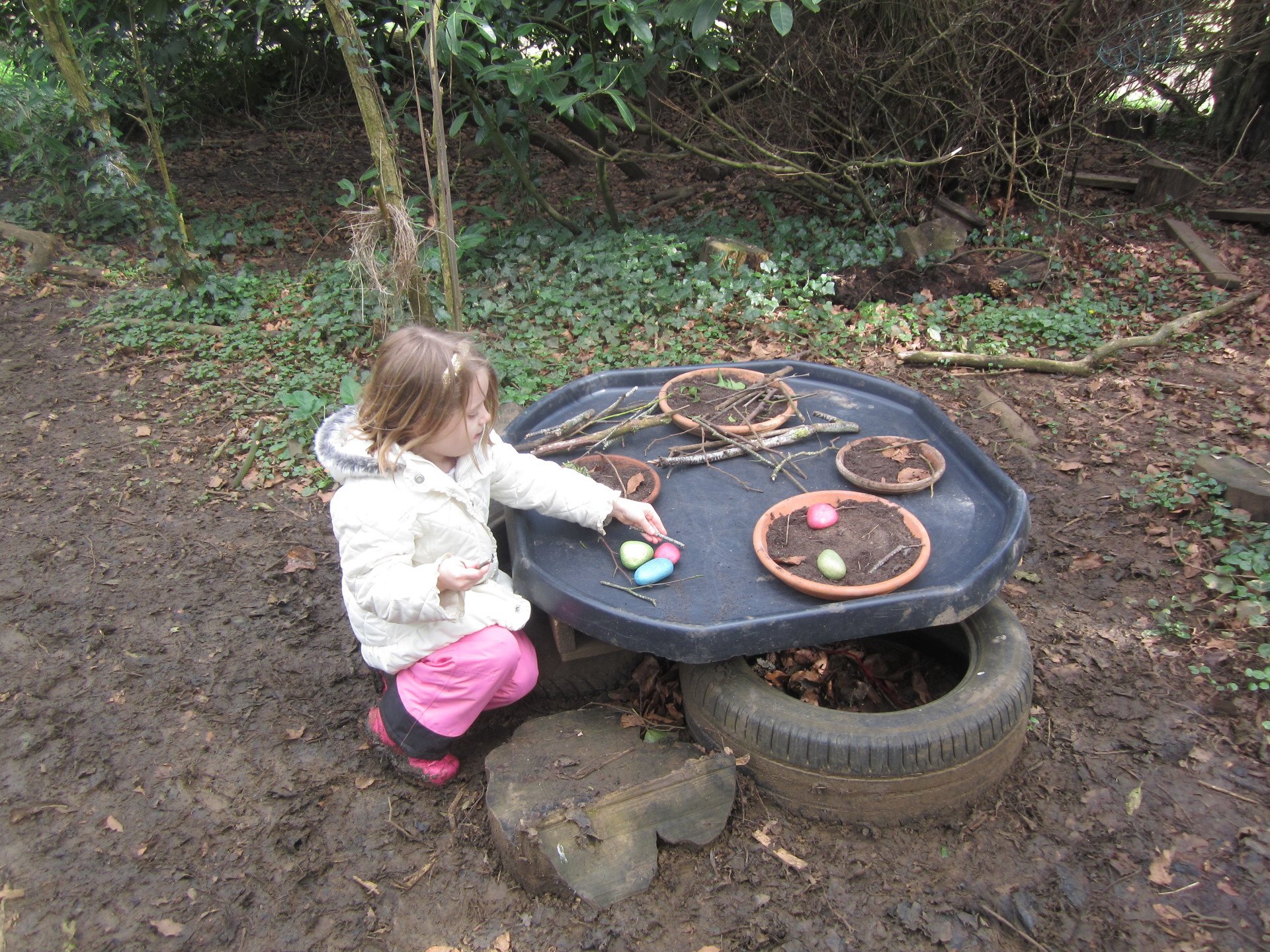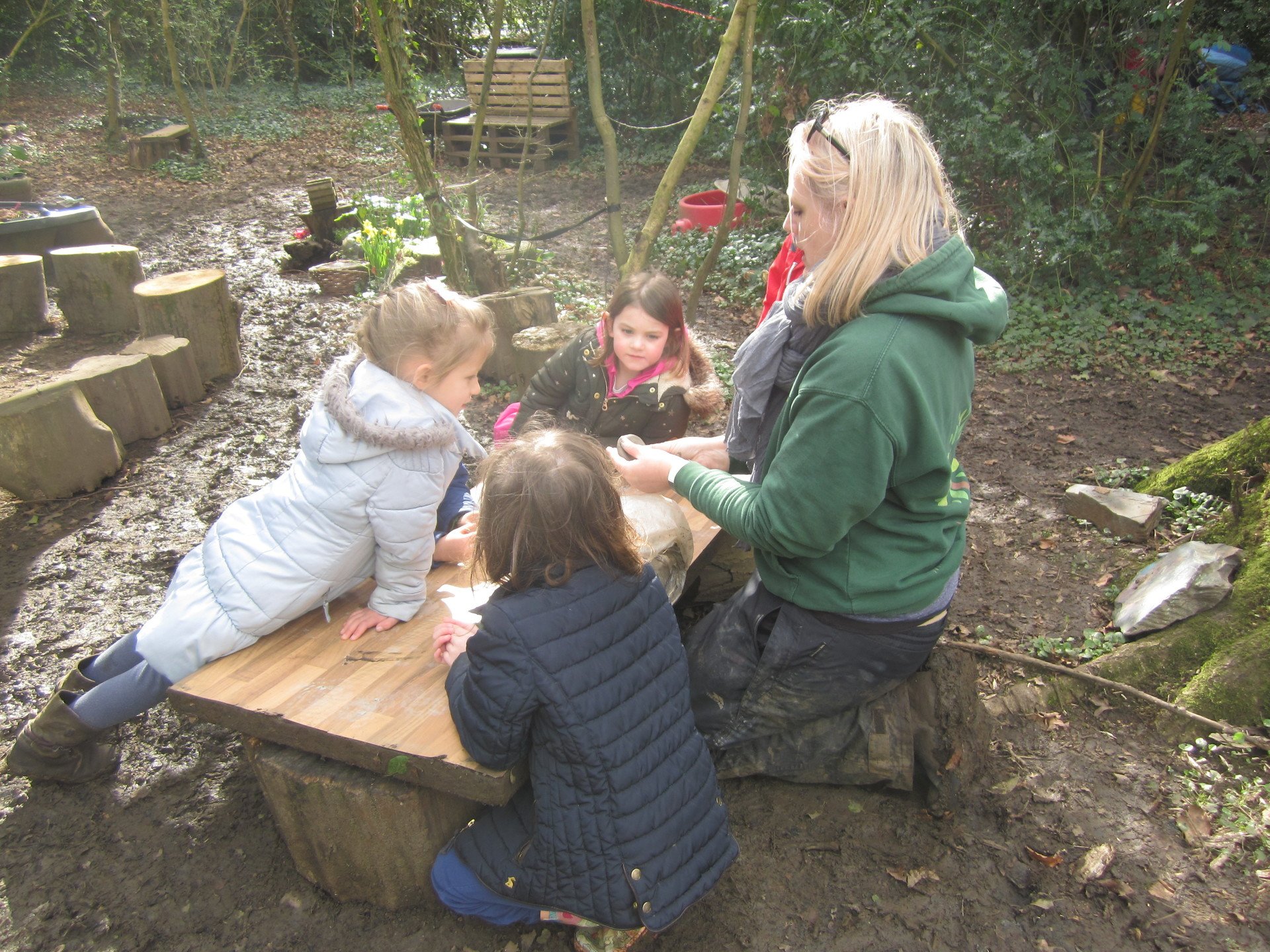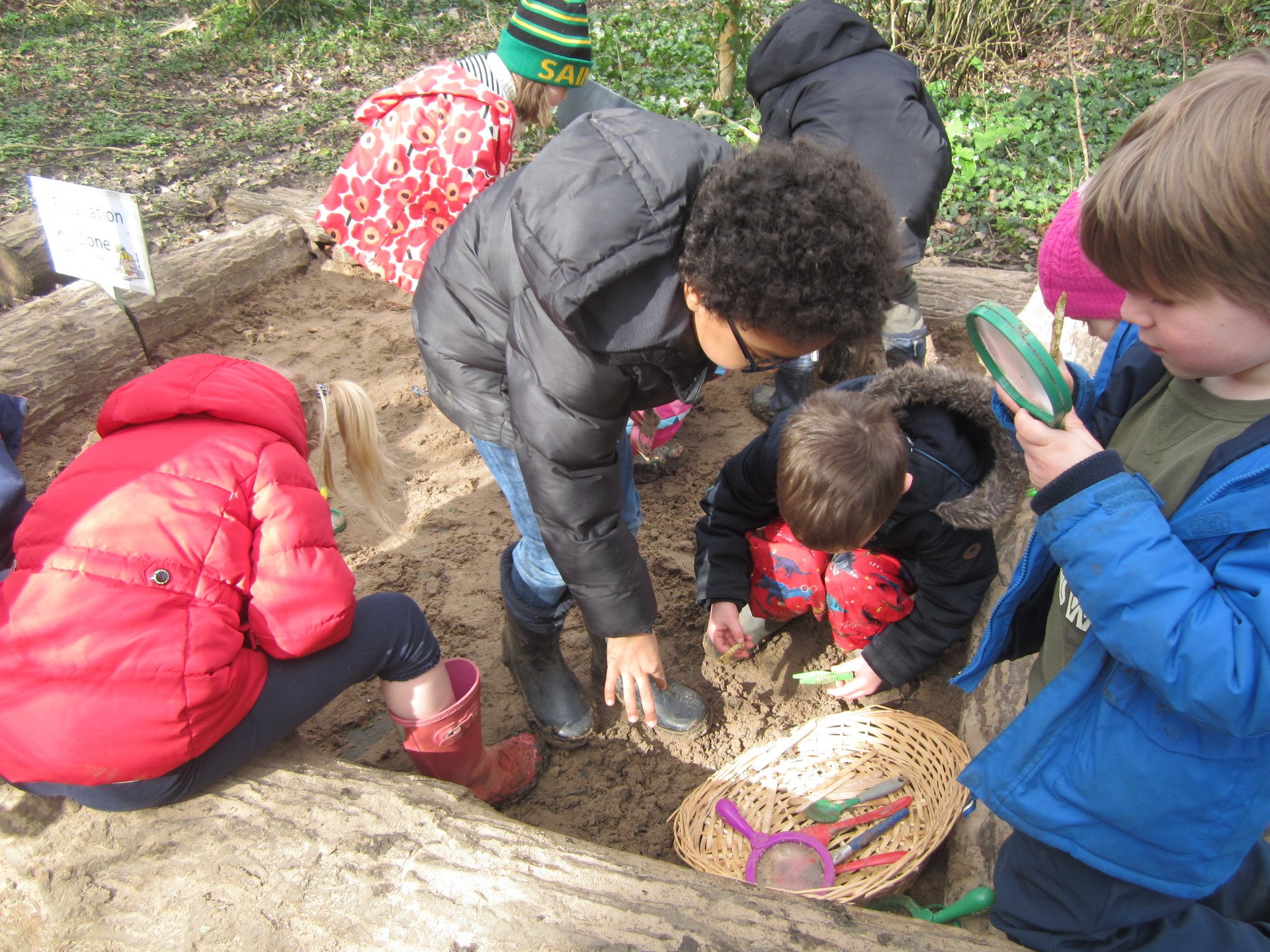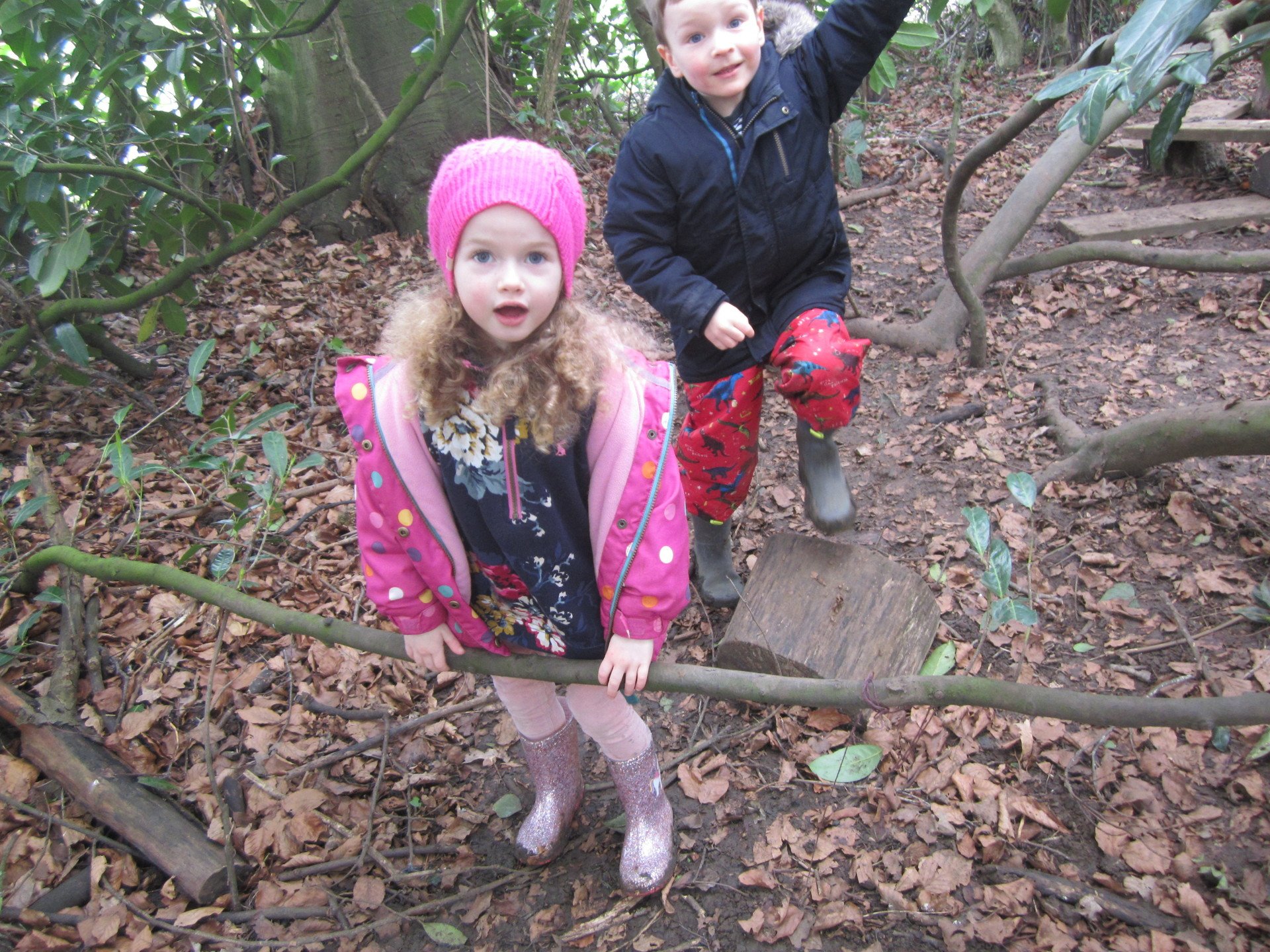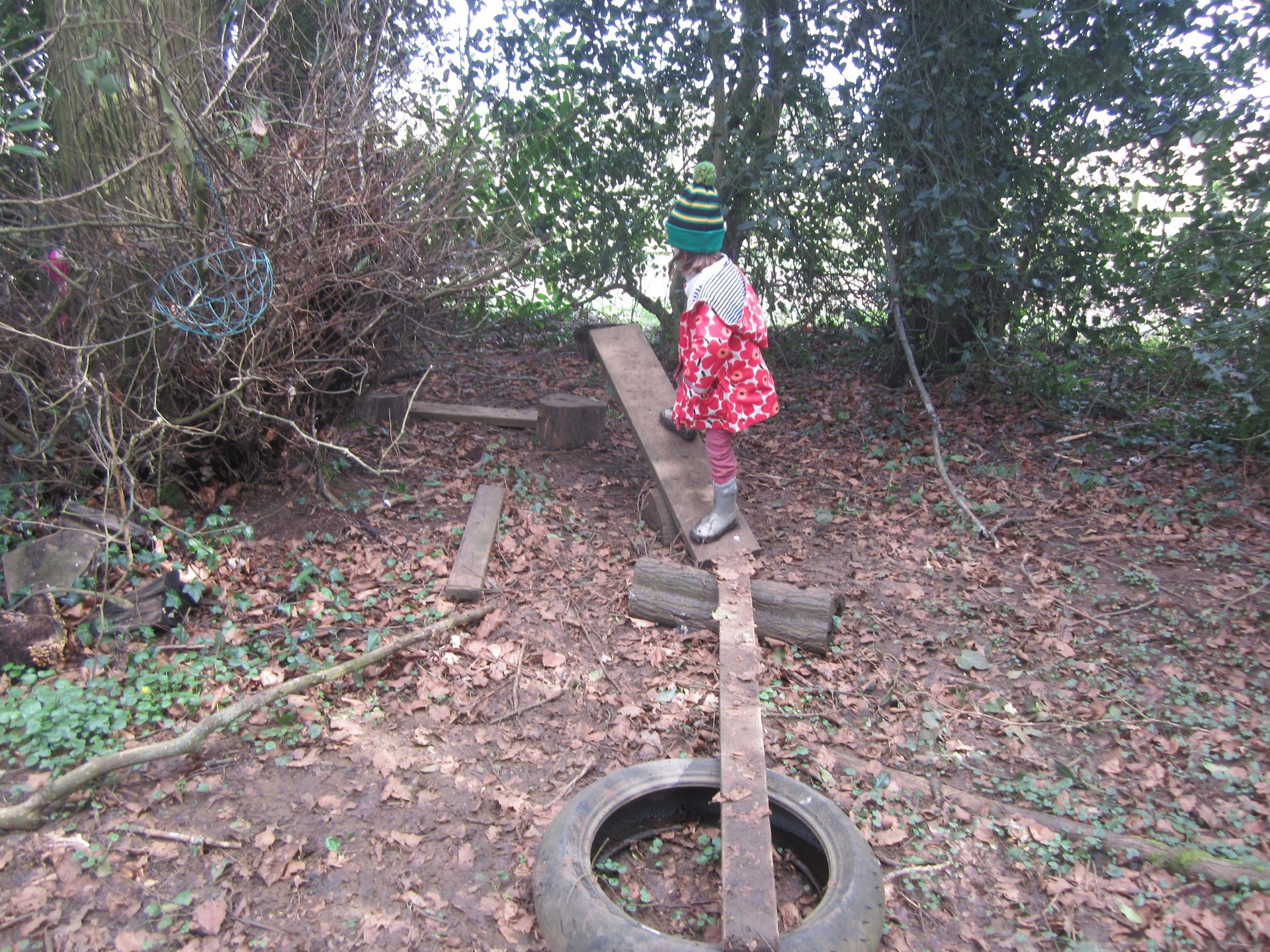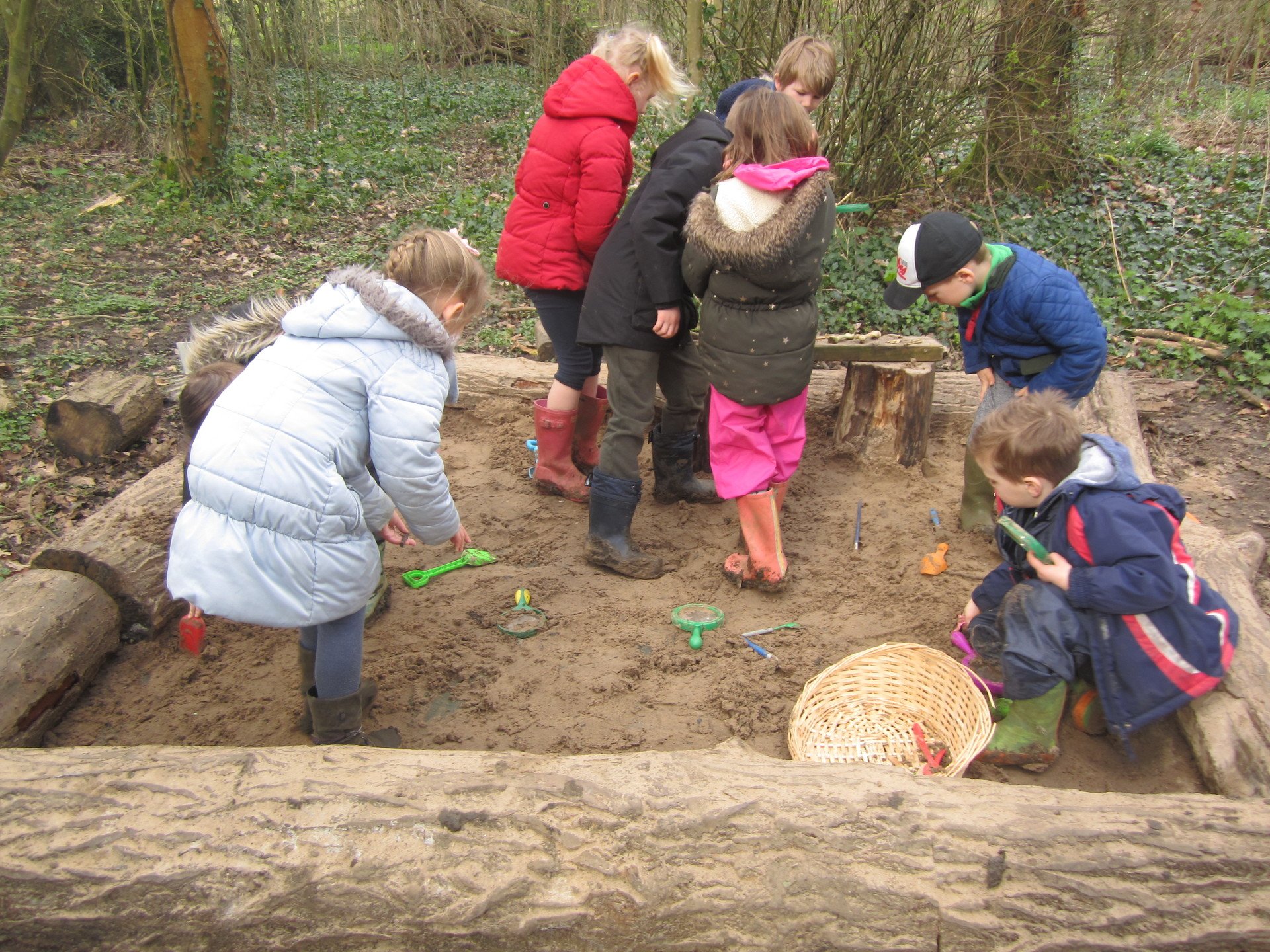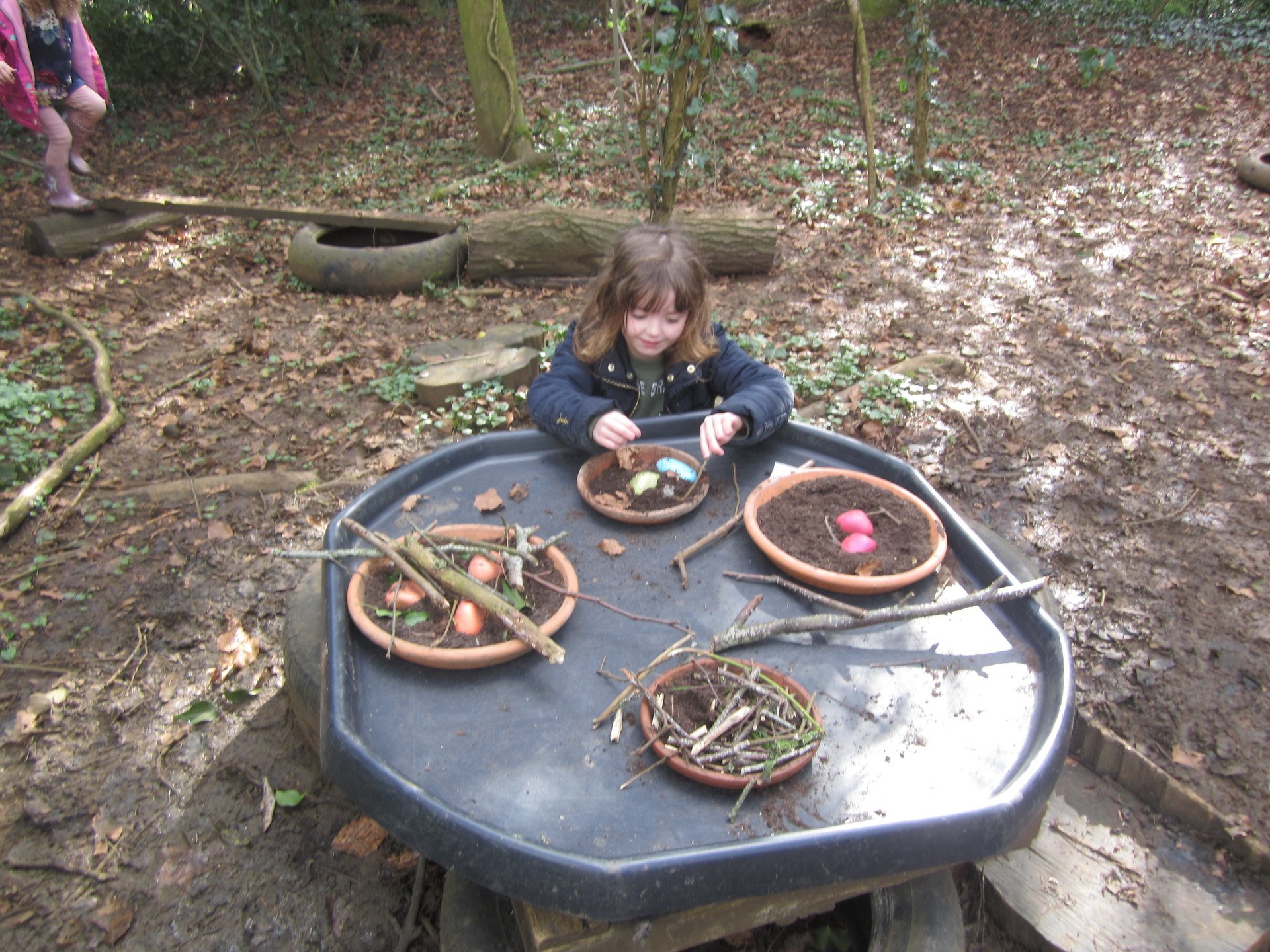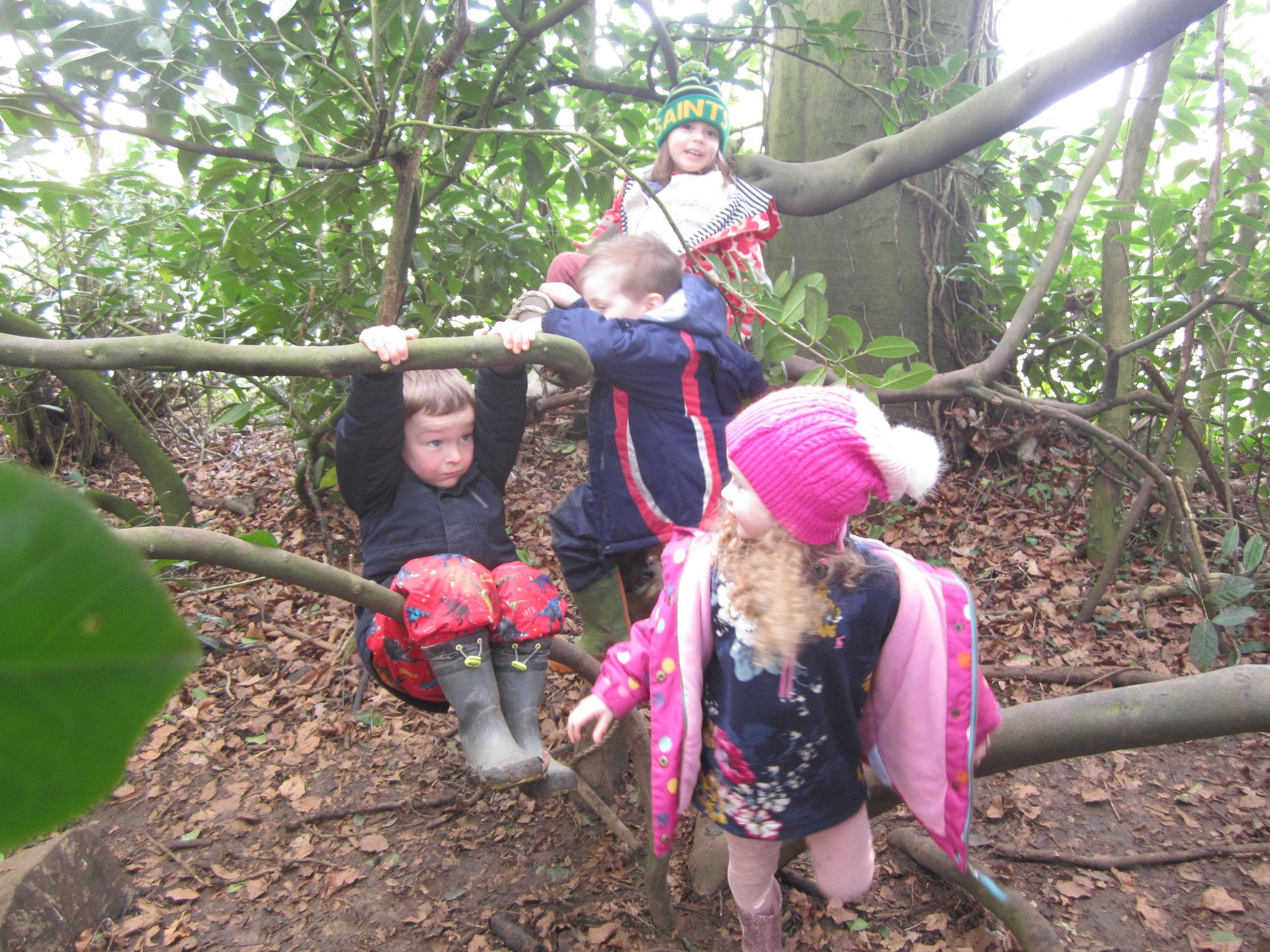 World Book Day 2020
This year we all dressed up as Bible characters - well done to everyone for their brilliant costumes!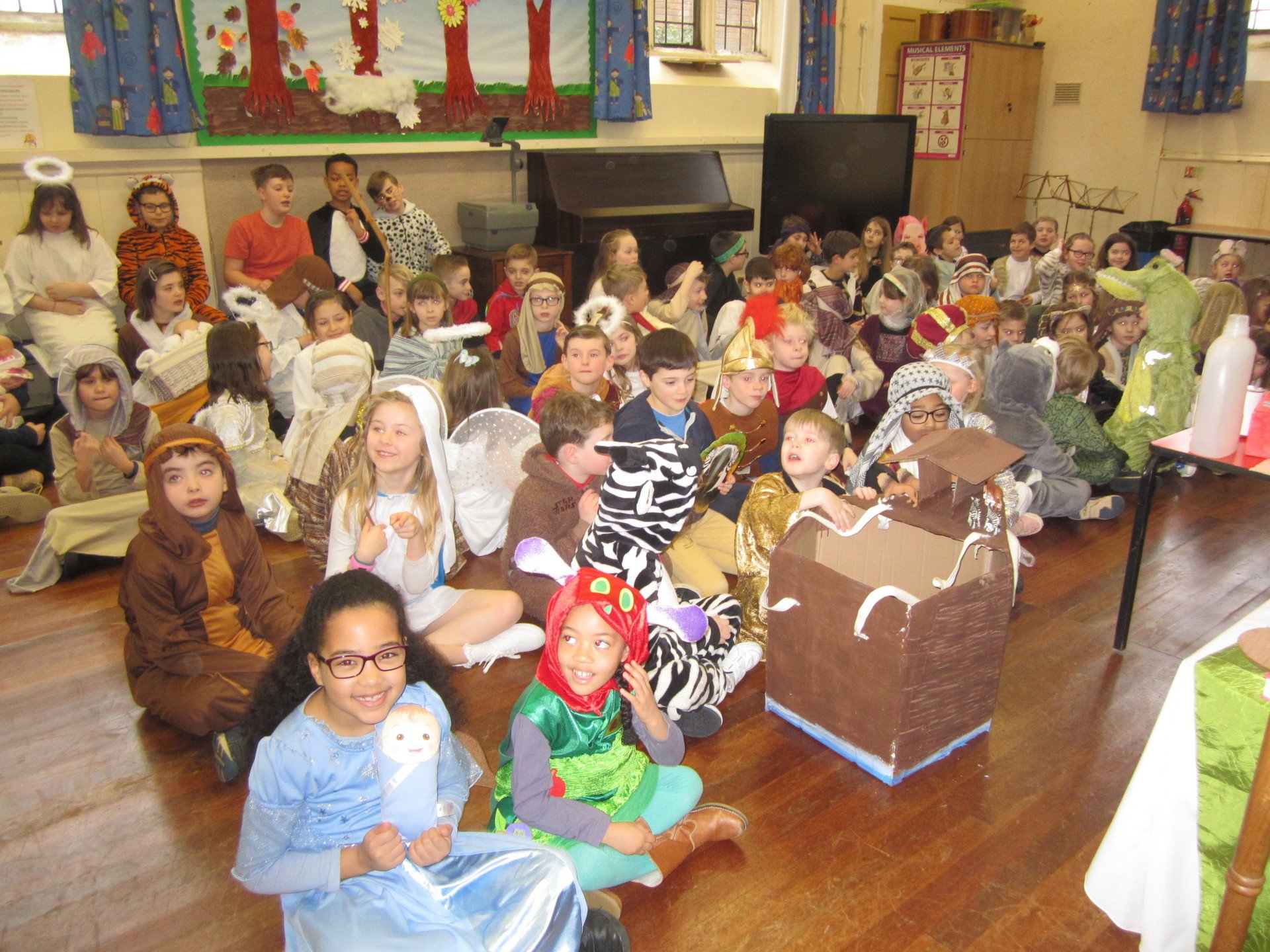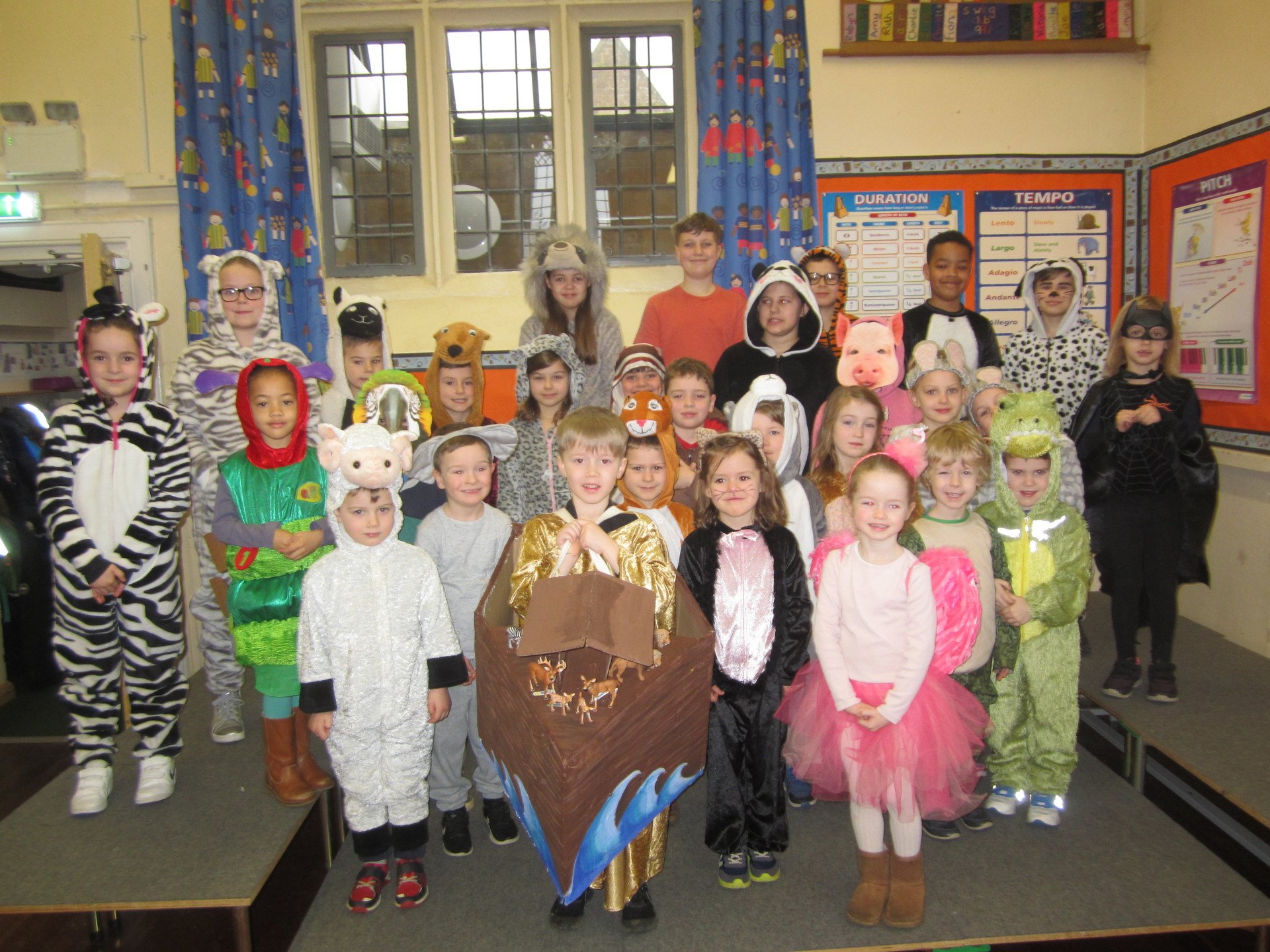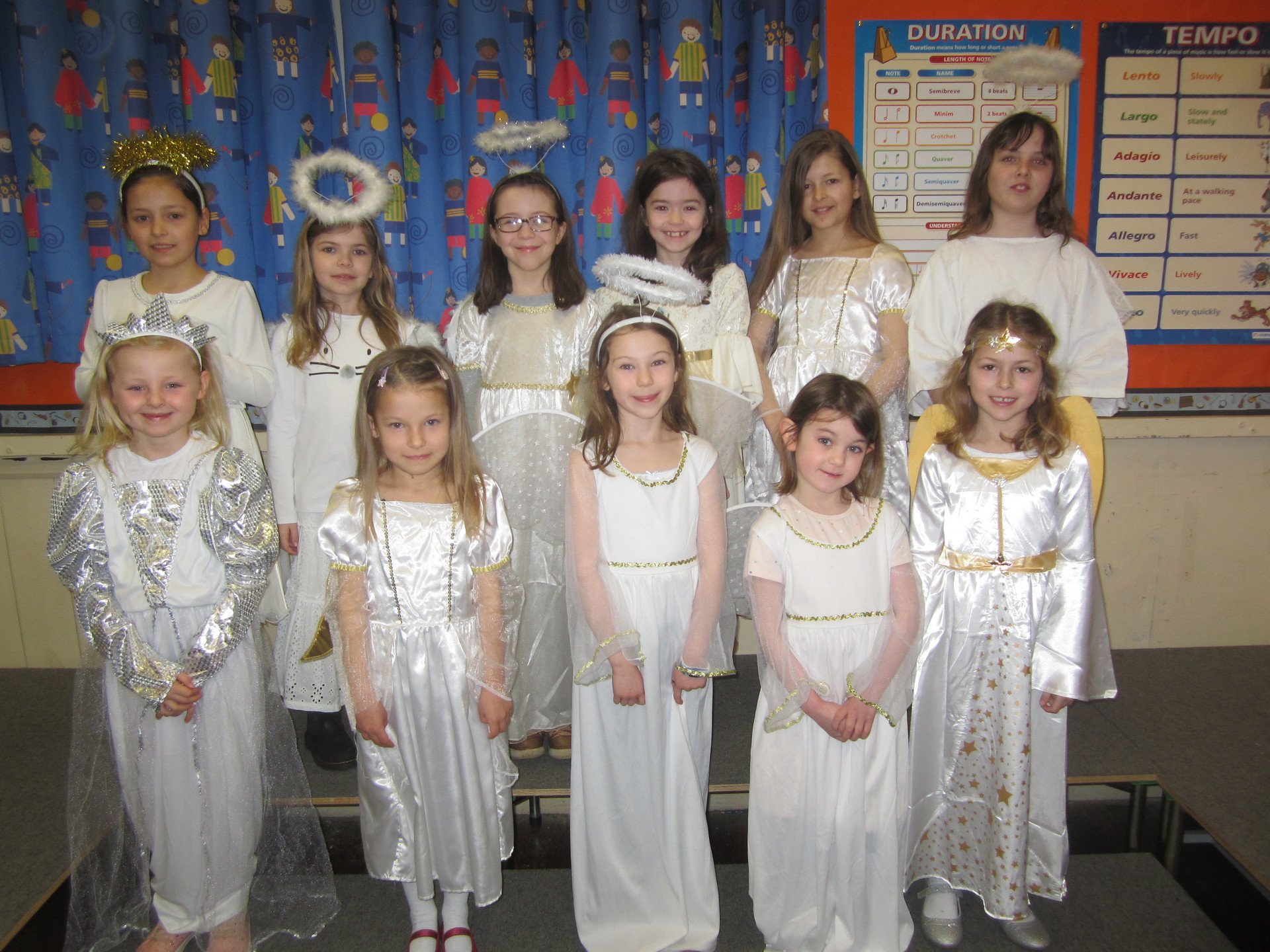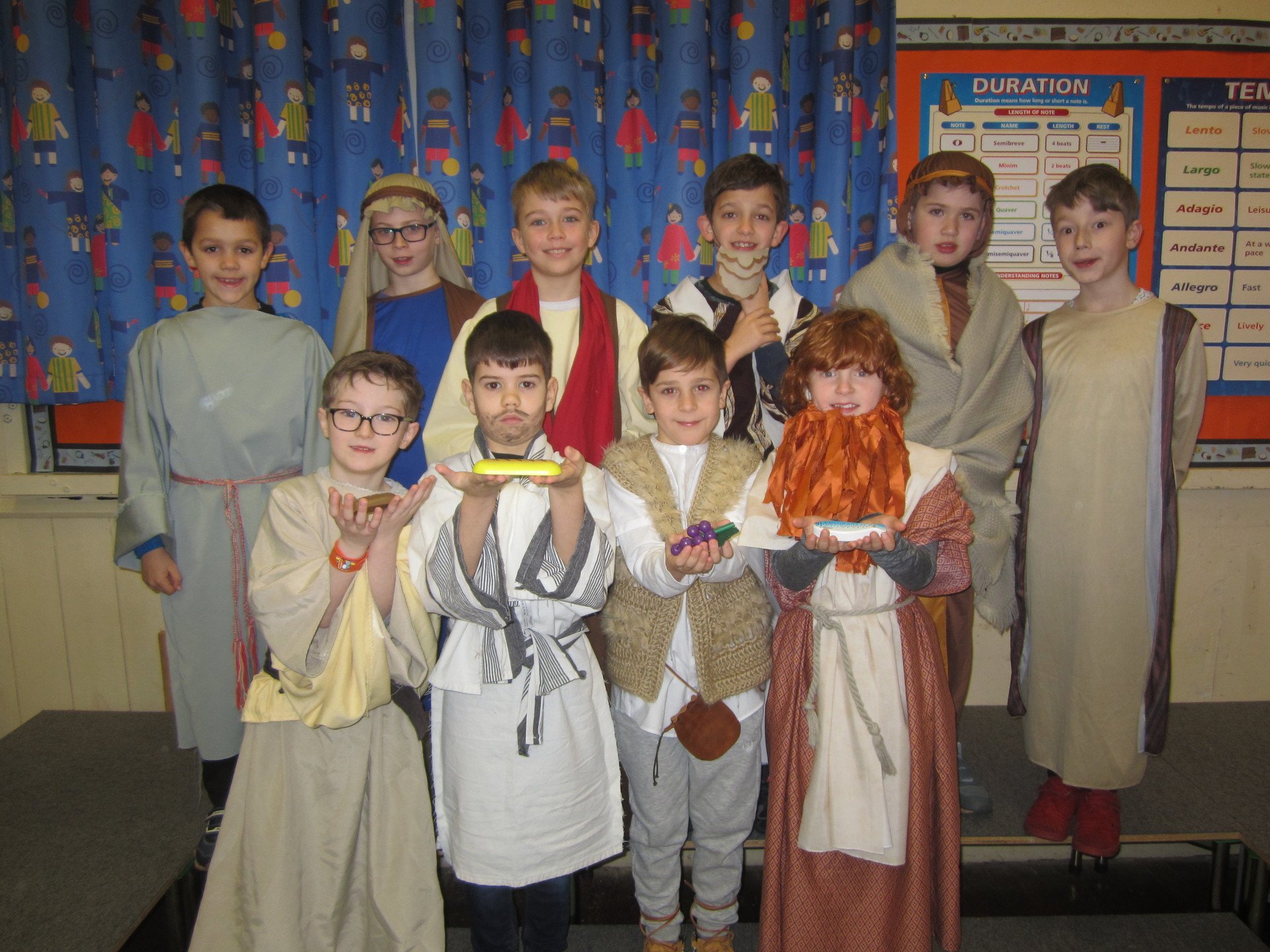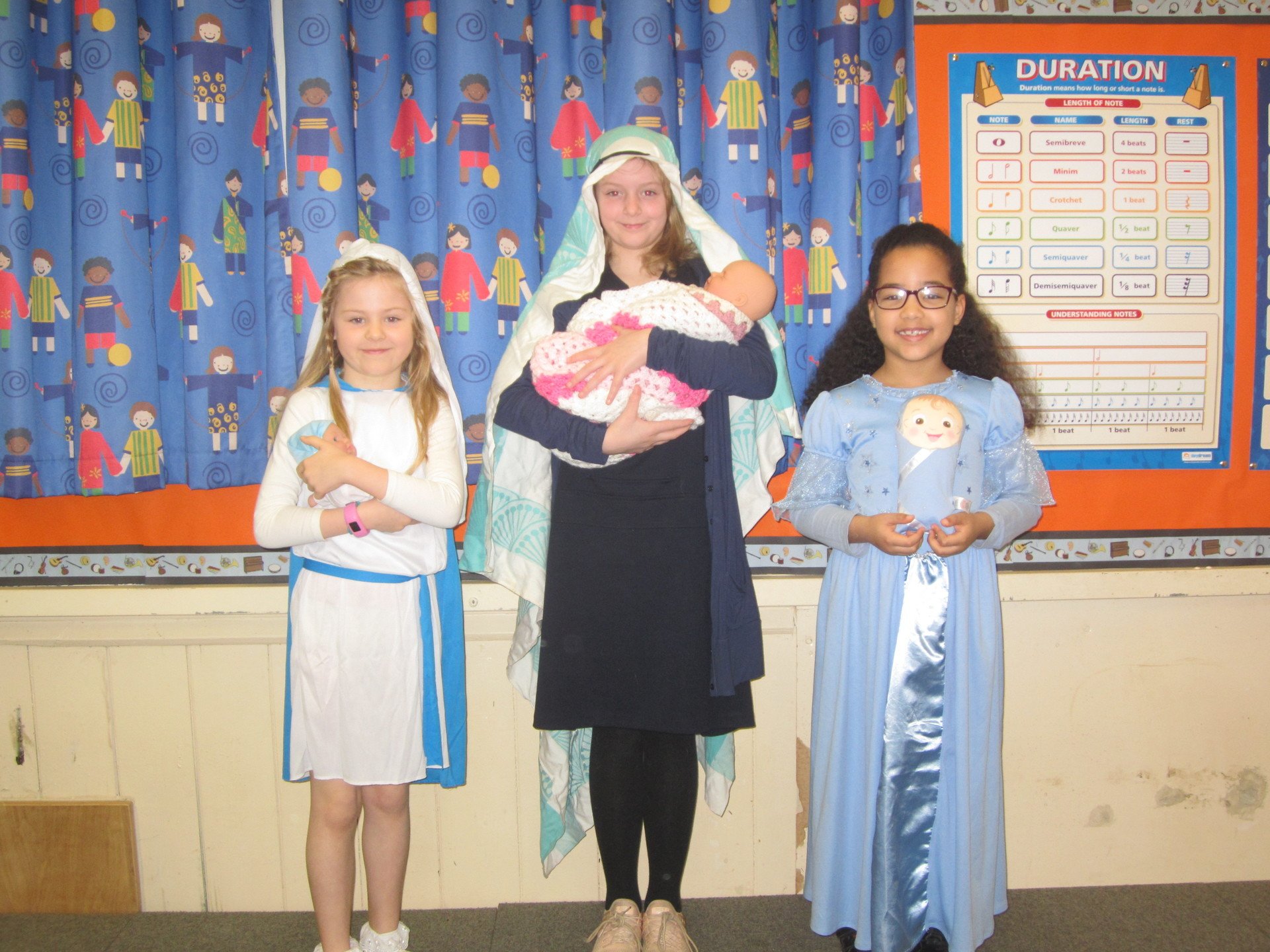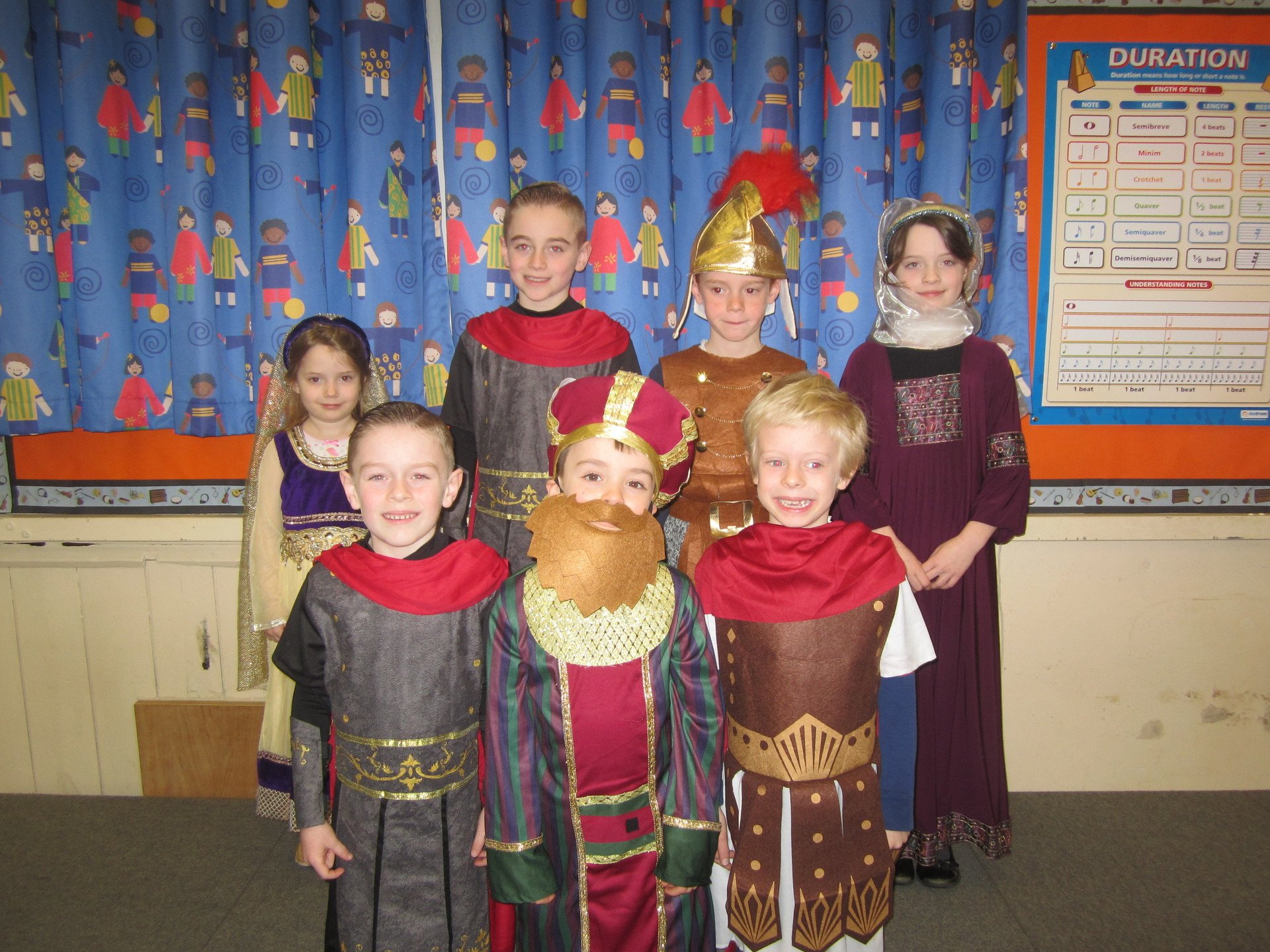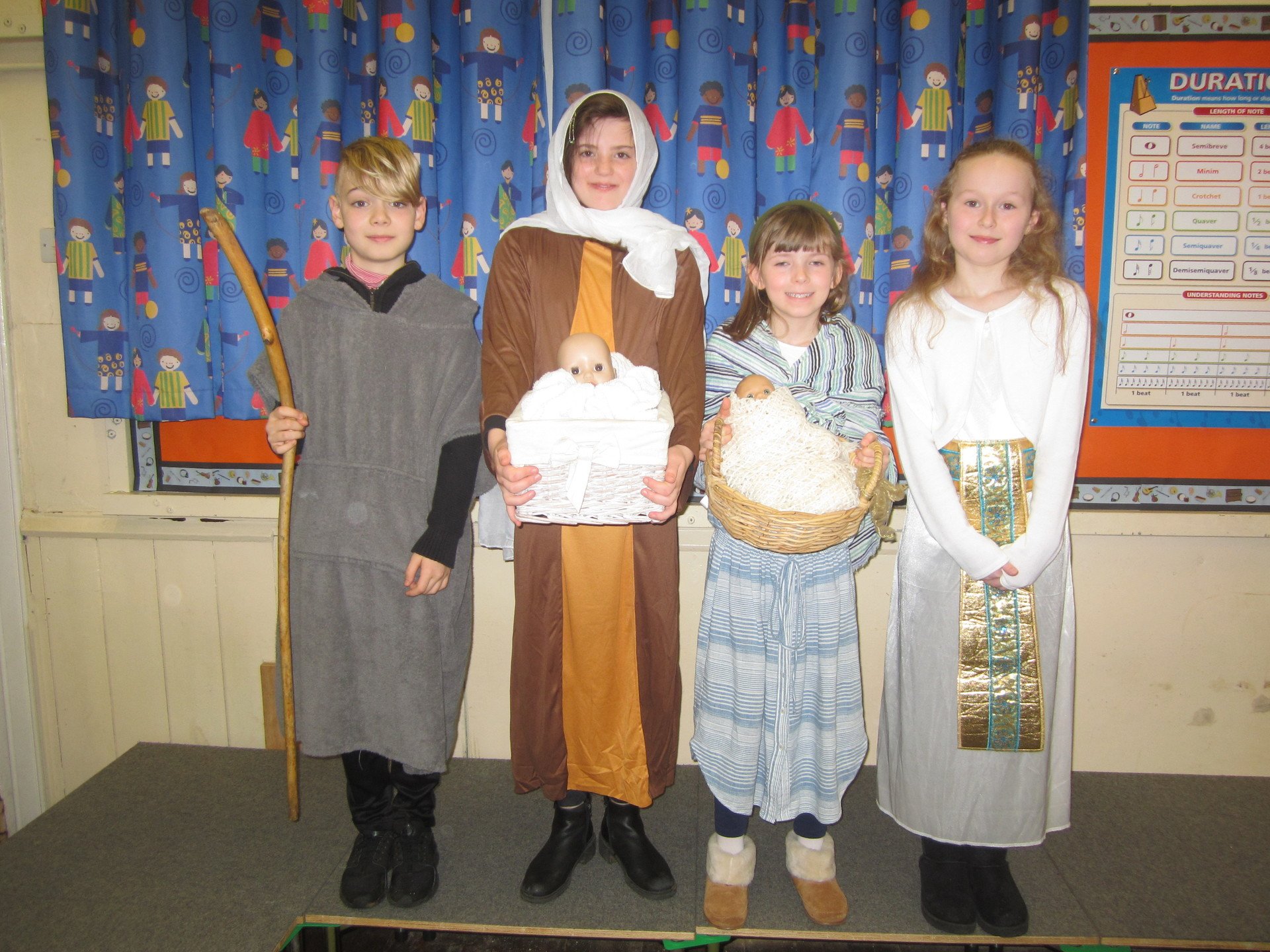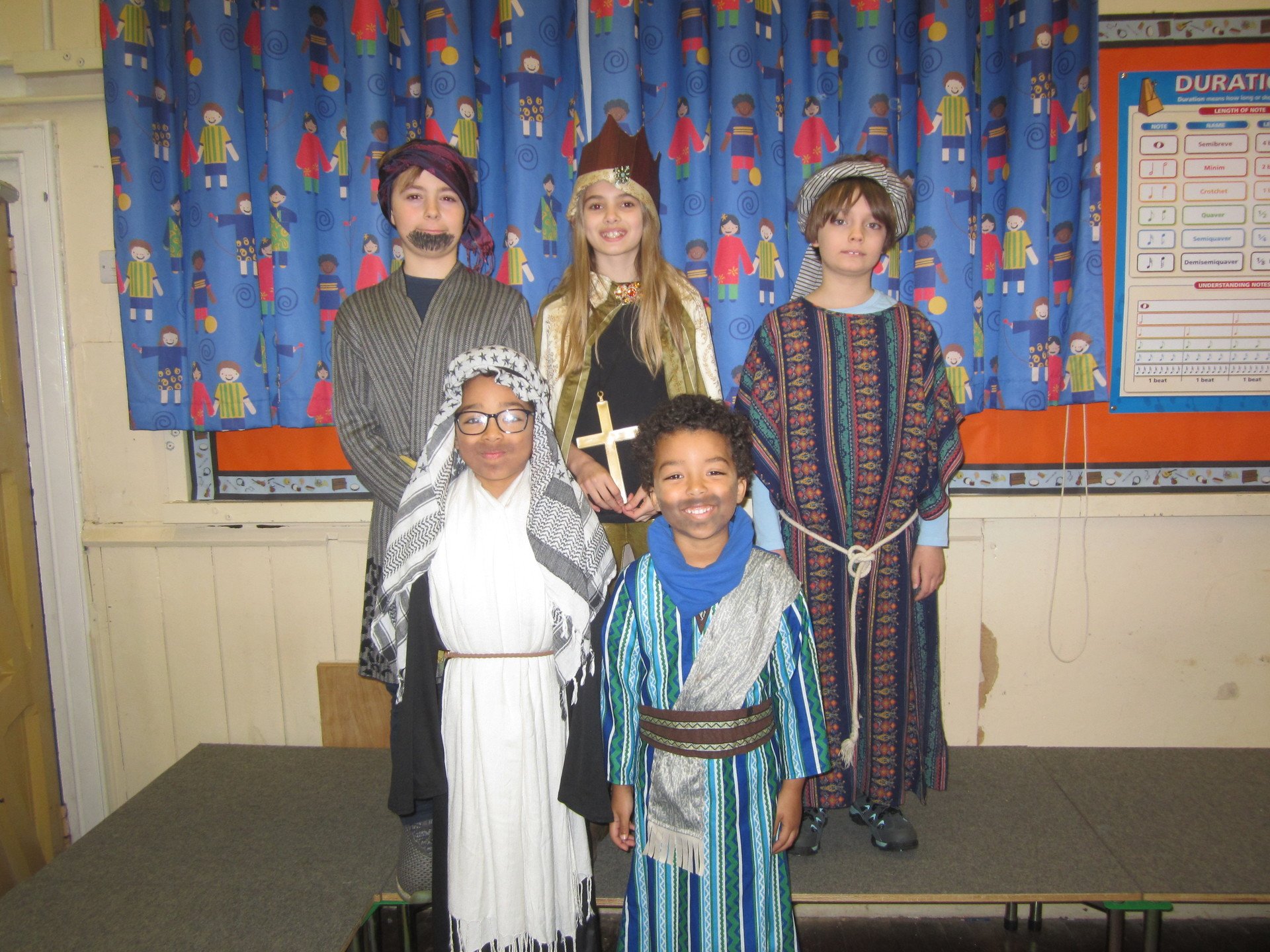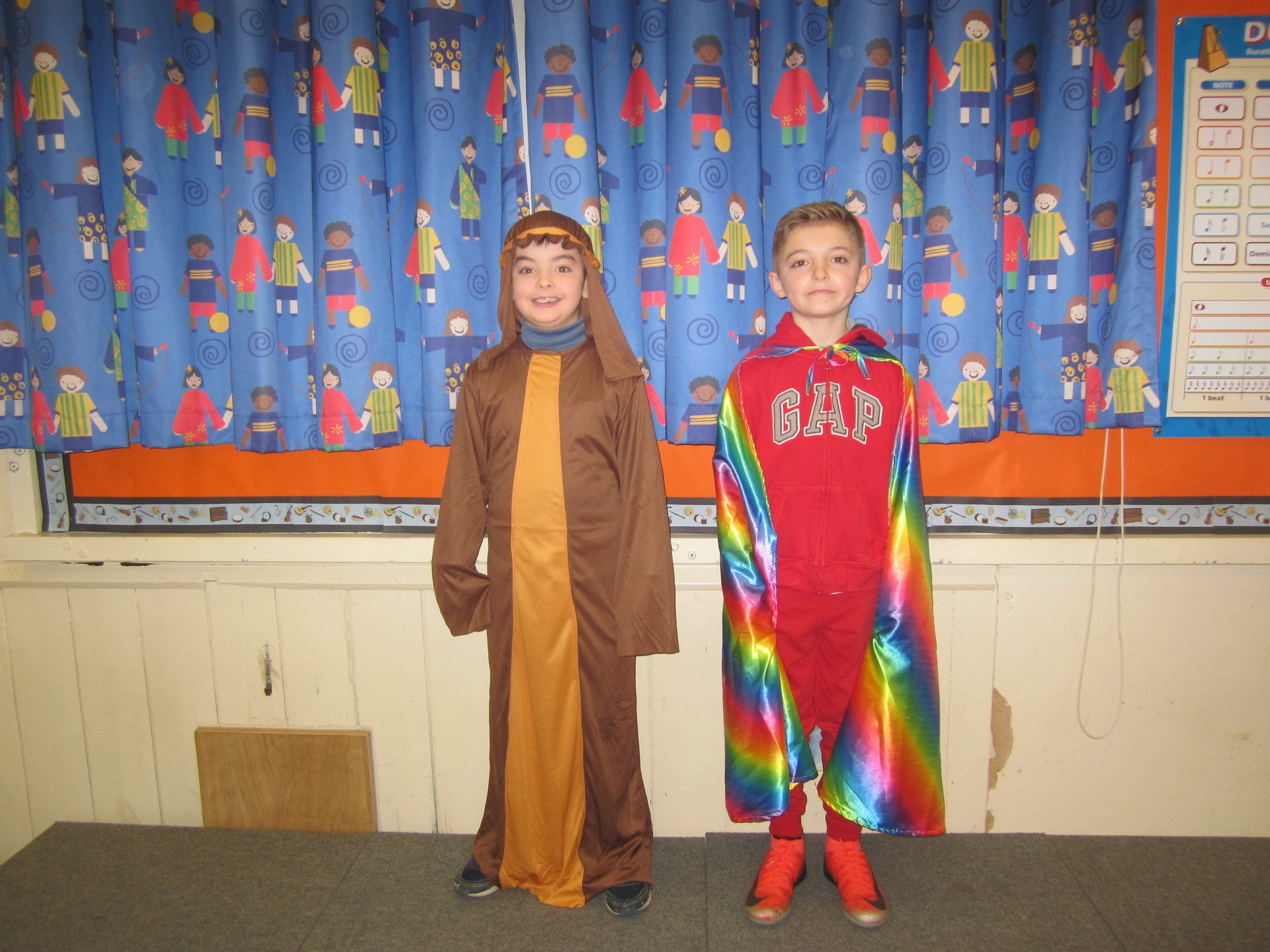 Yoga Workshop
Many thanks to Heather Saint, who came in on 10th January to deliver a yoga workshop for us. A relaxing start to the new term!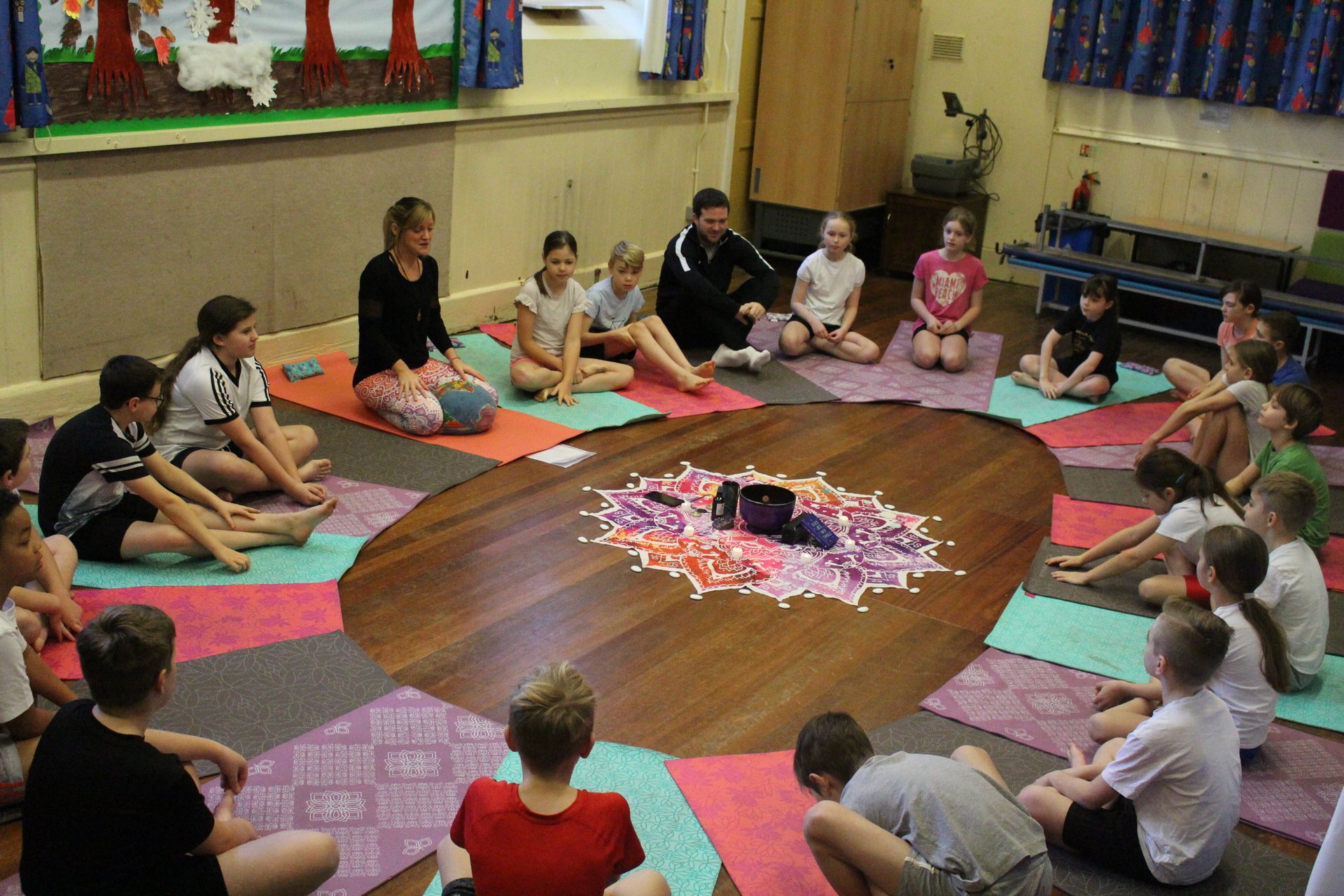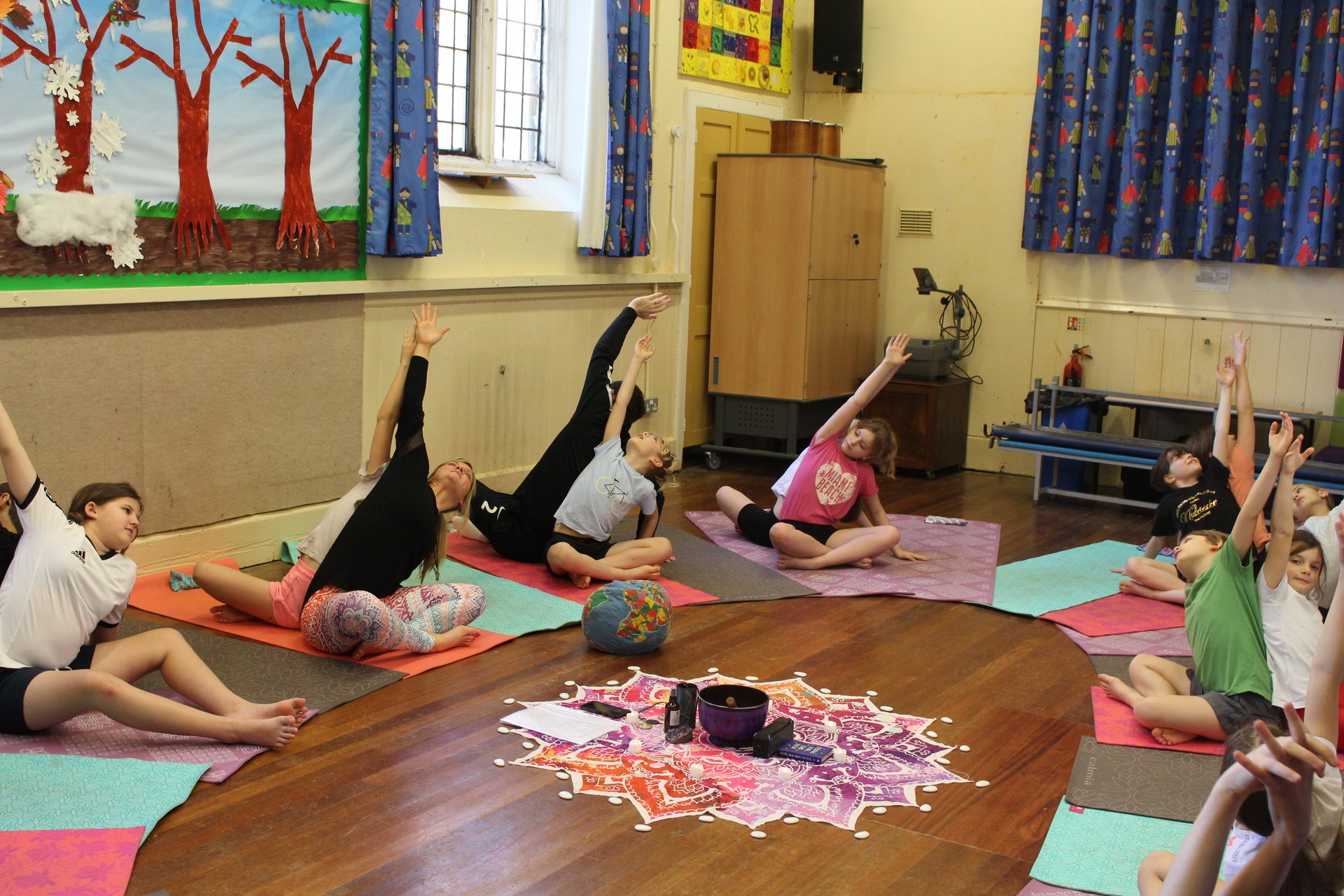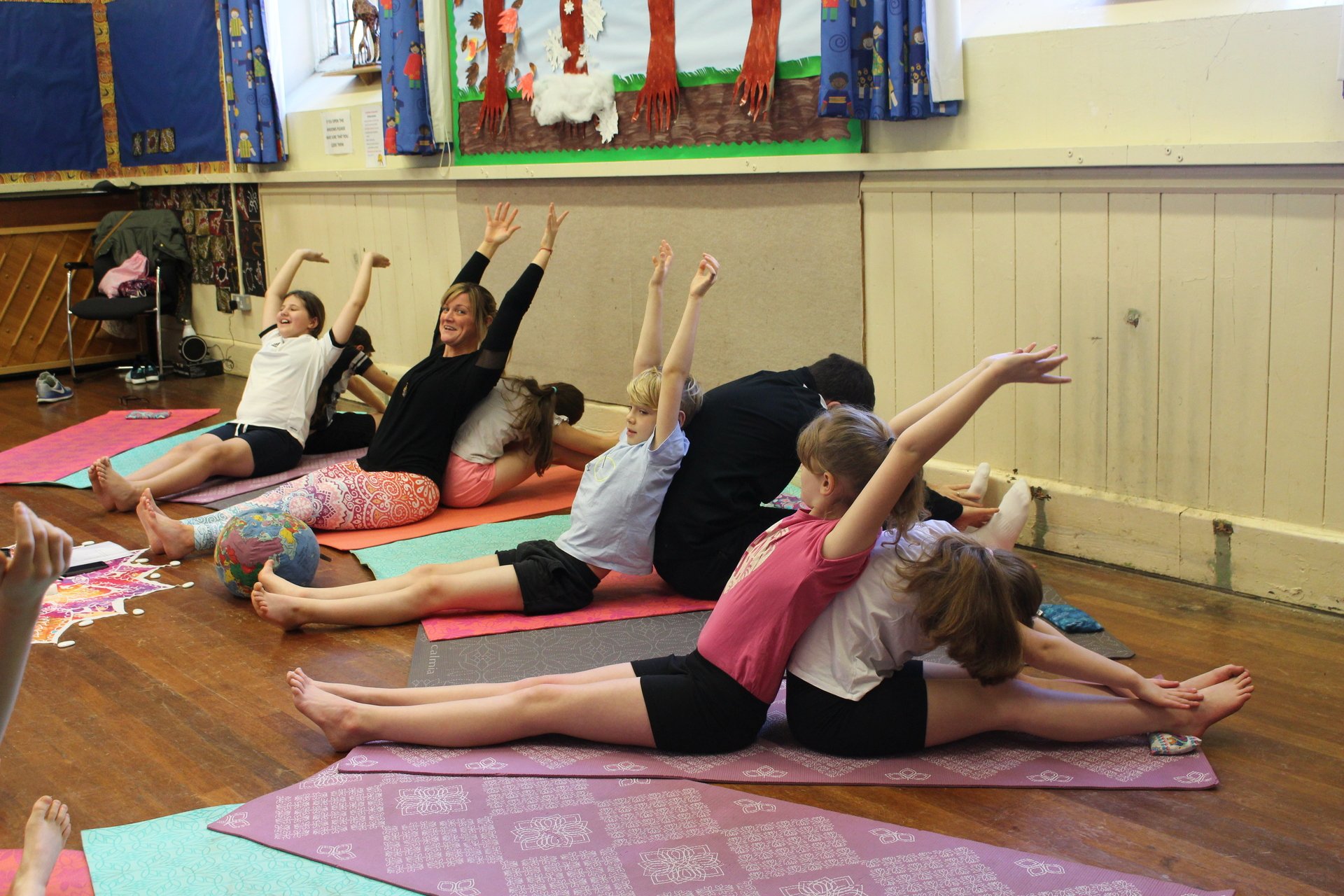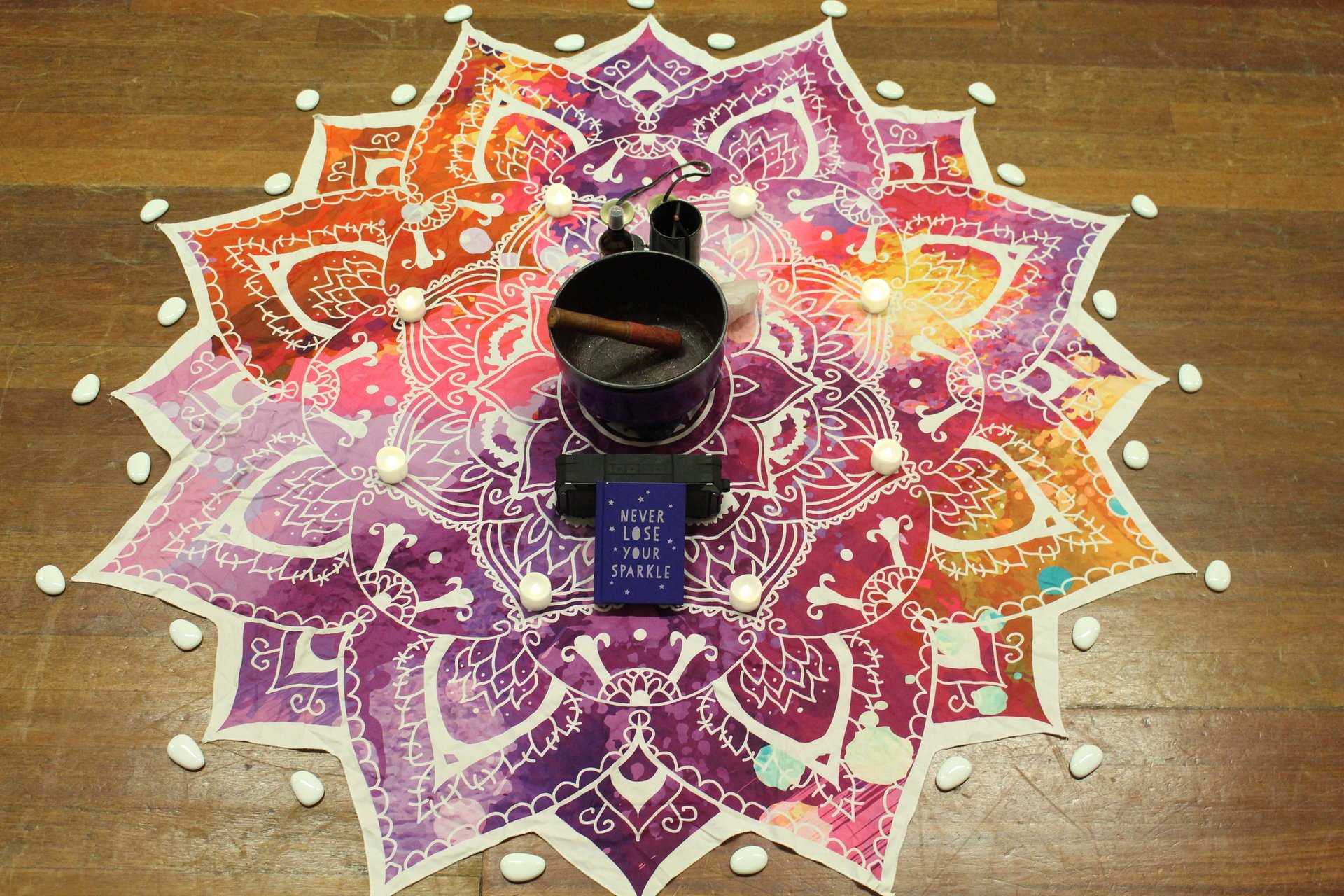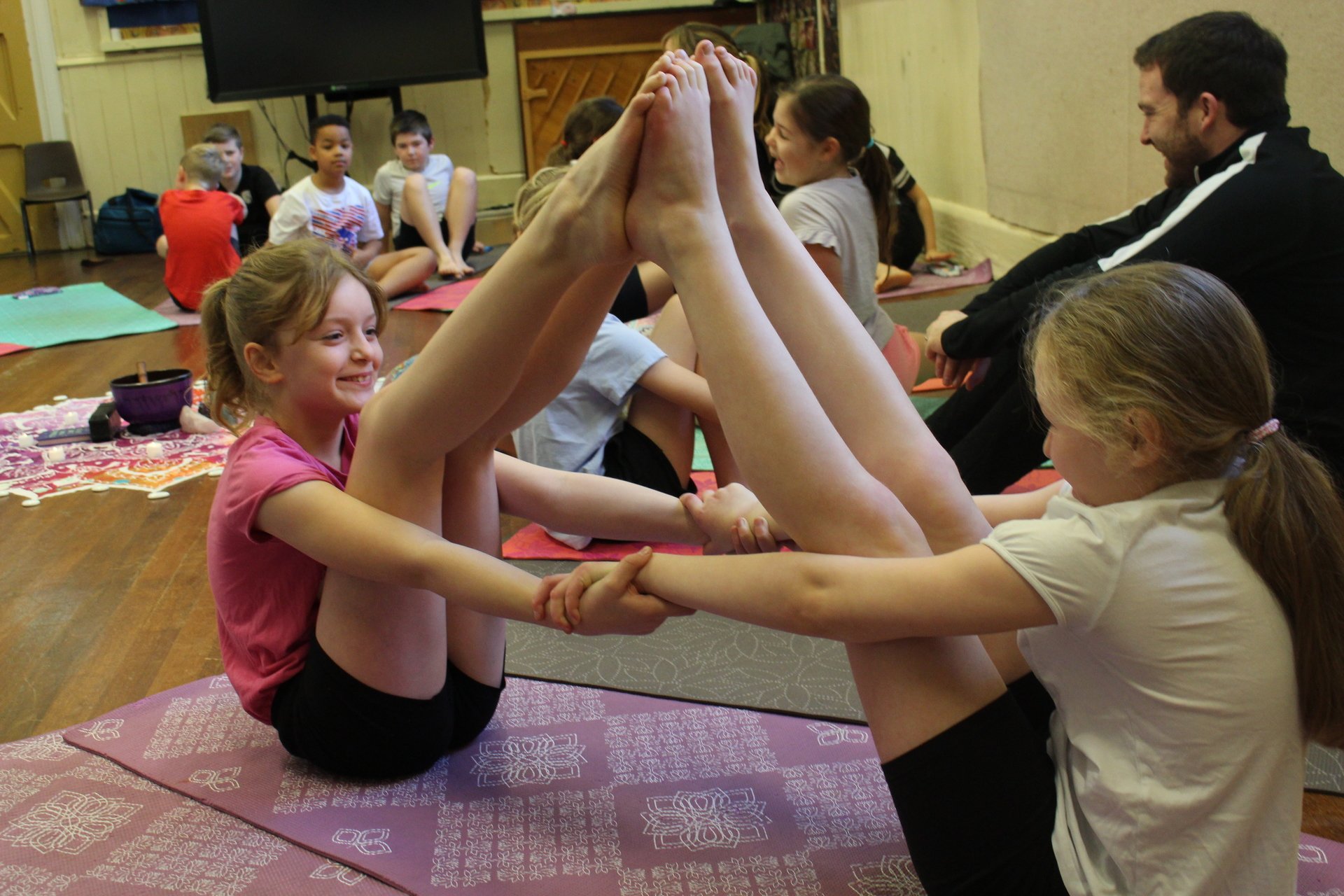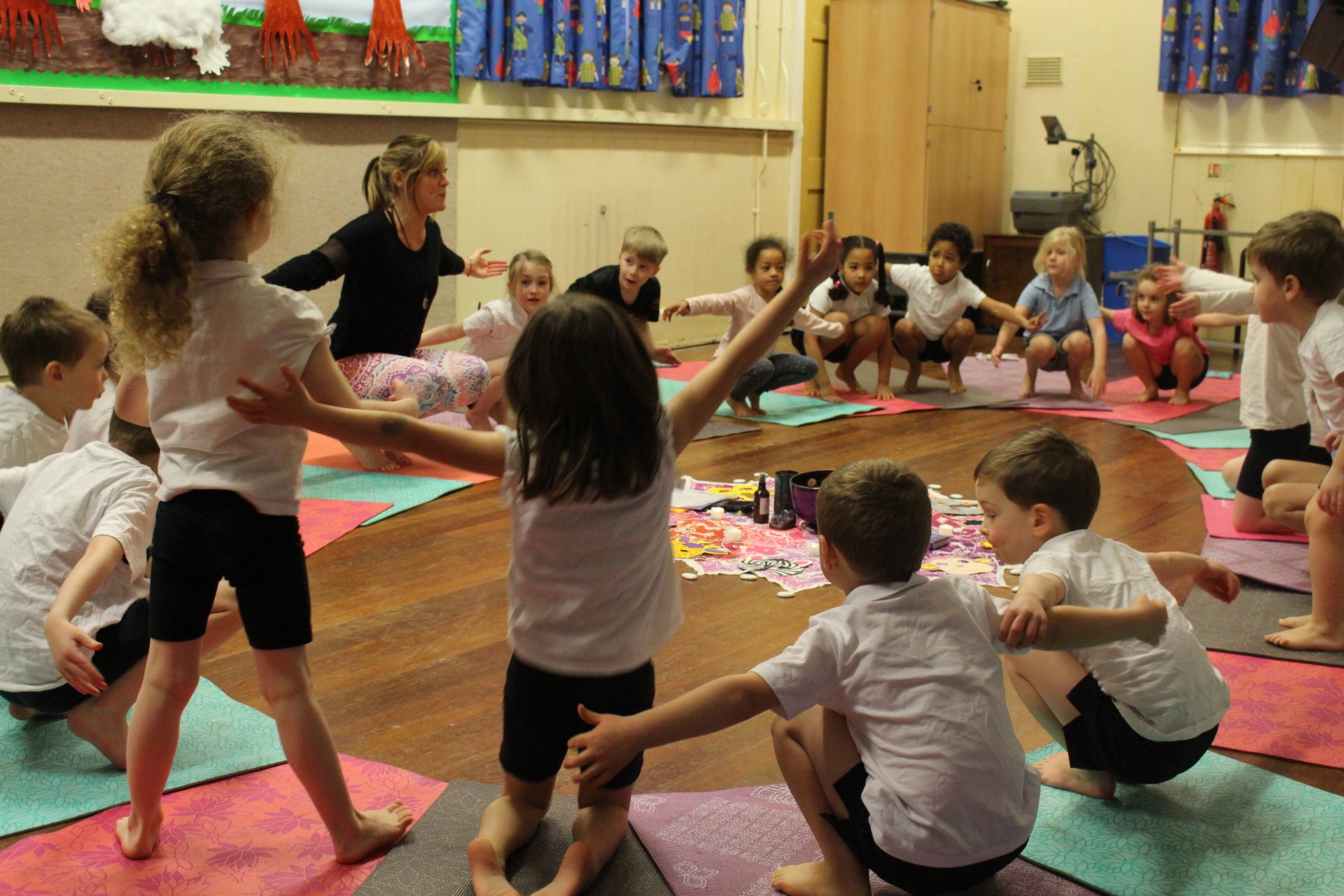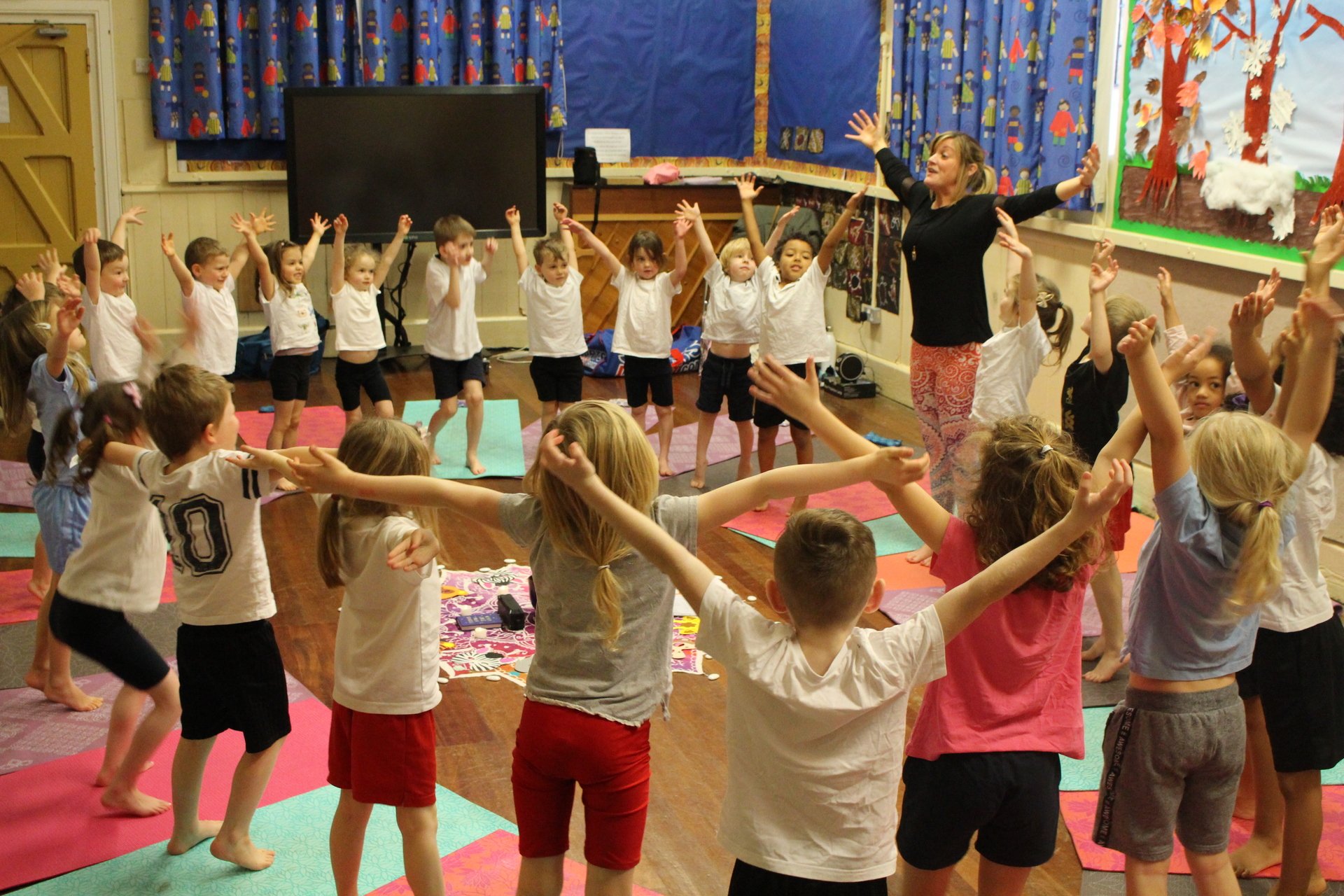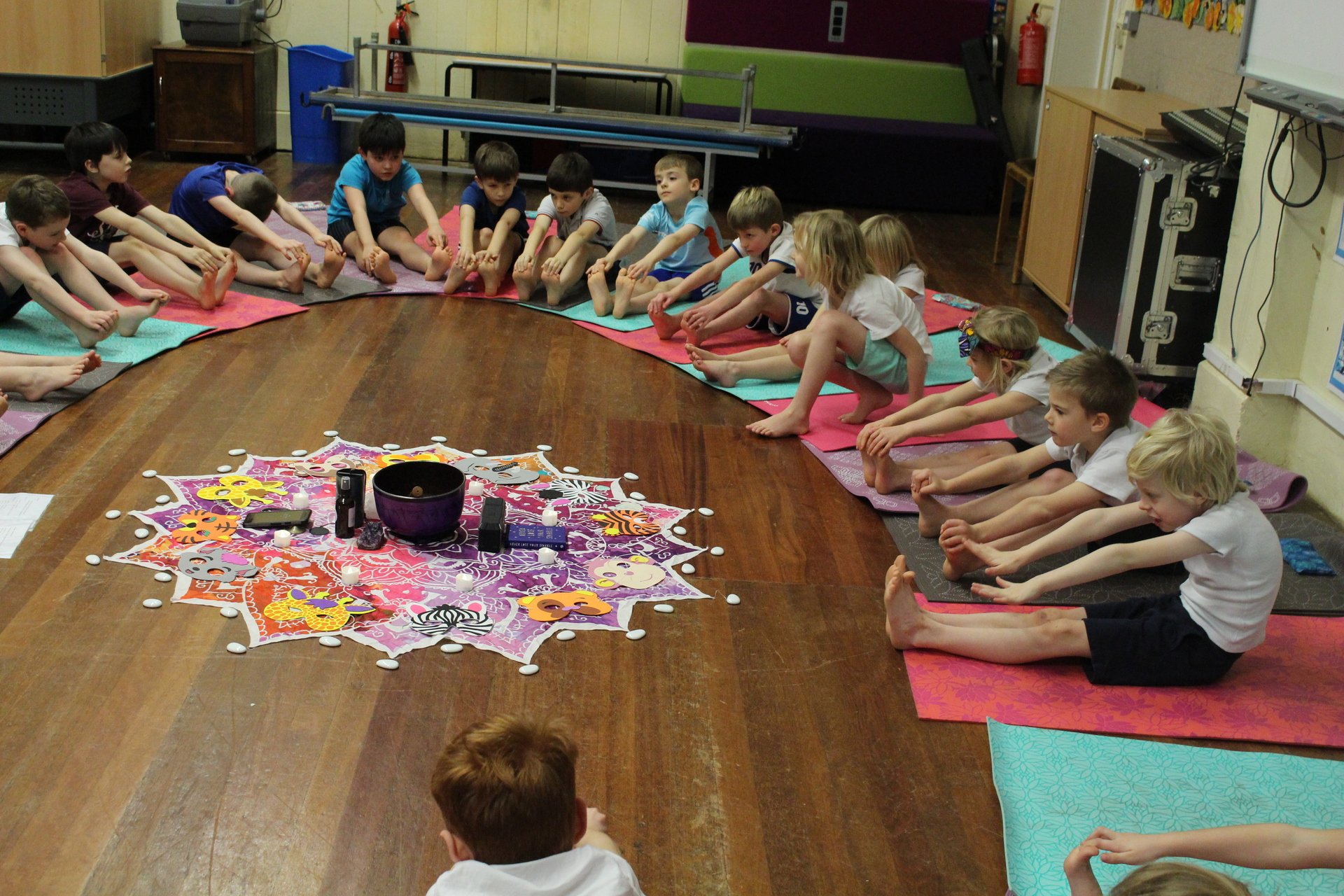 Christmas Performances 2019
Our key stage one children treated us to a performance of Cinderella & Rockerfella: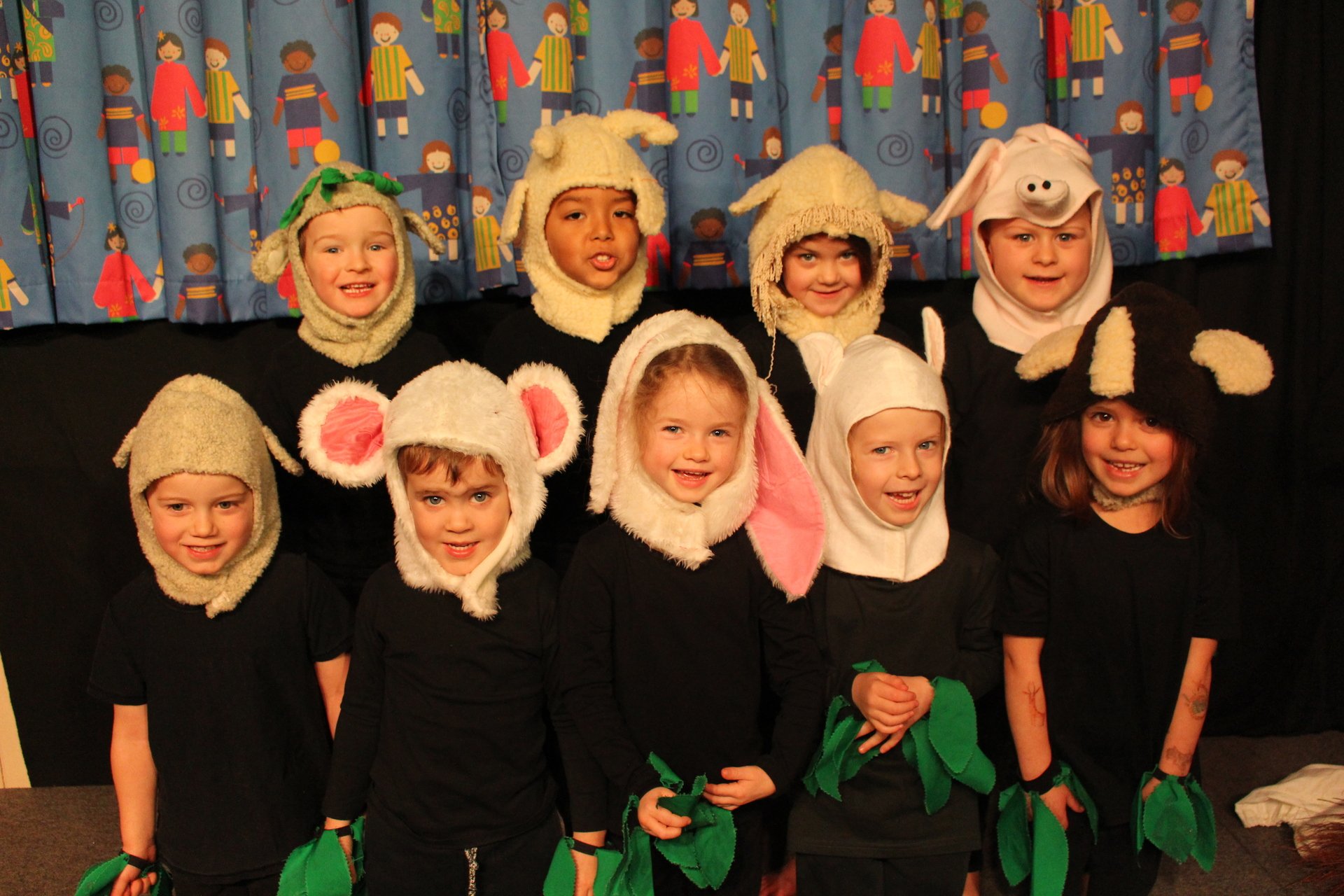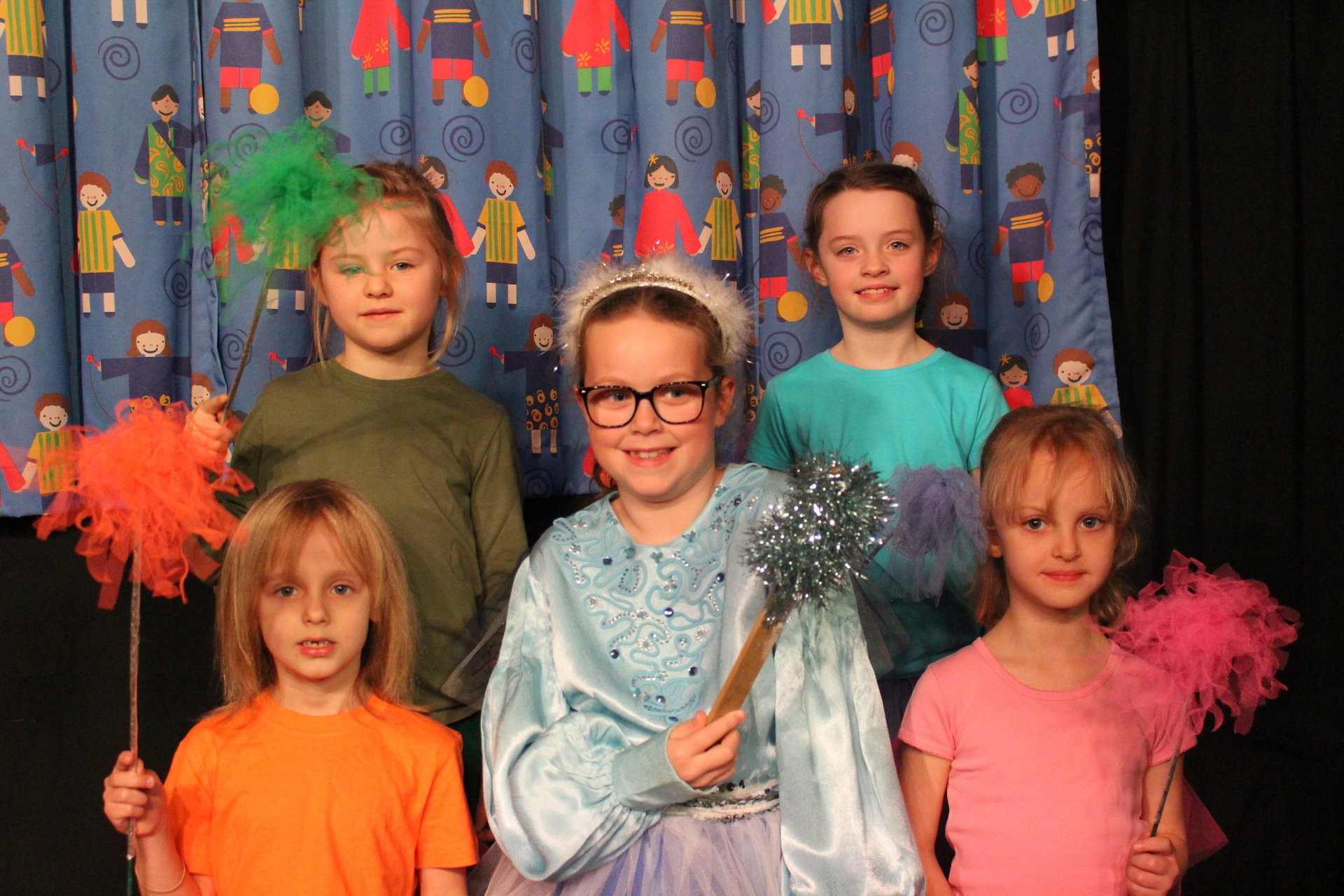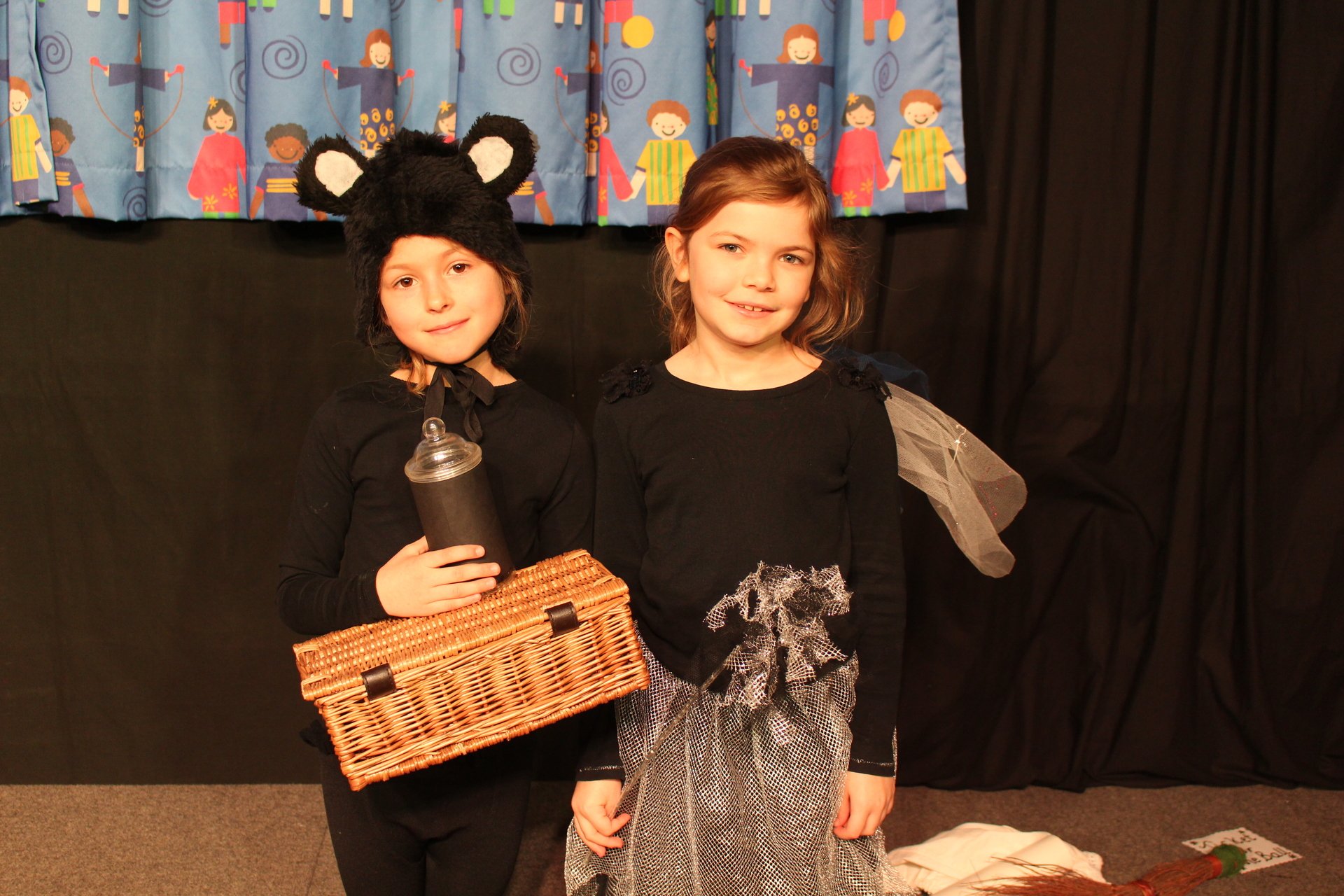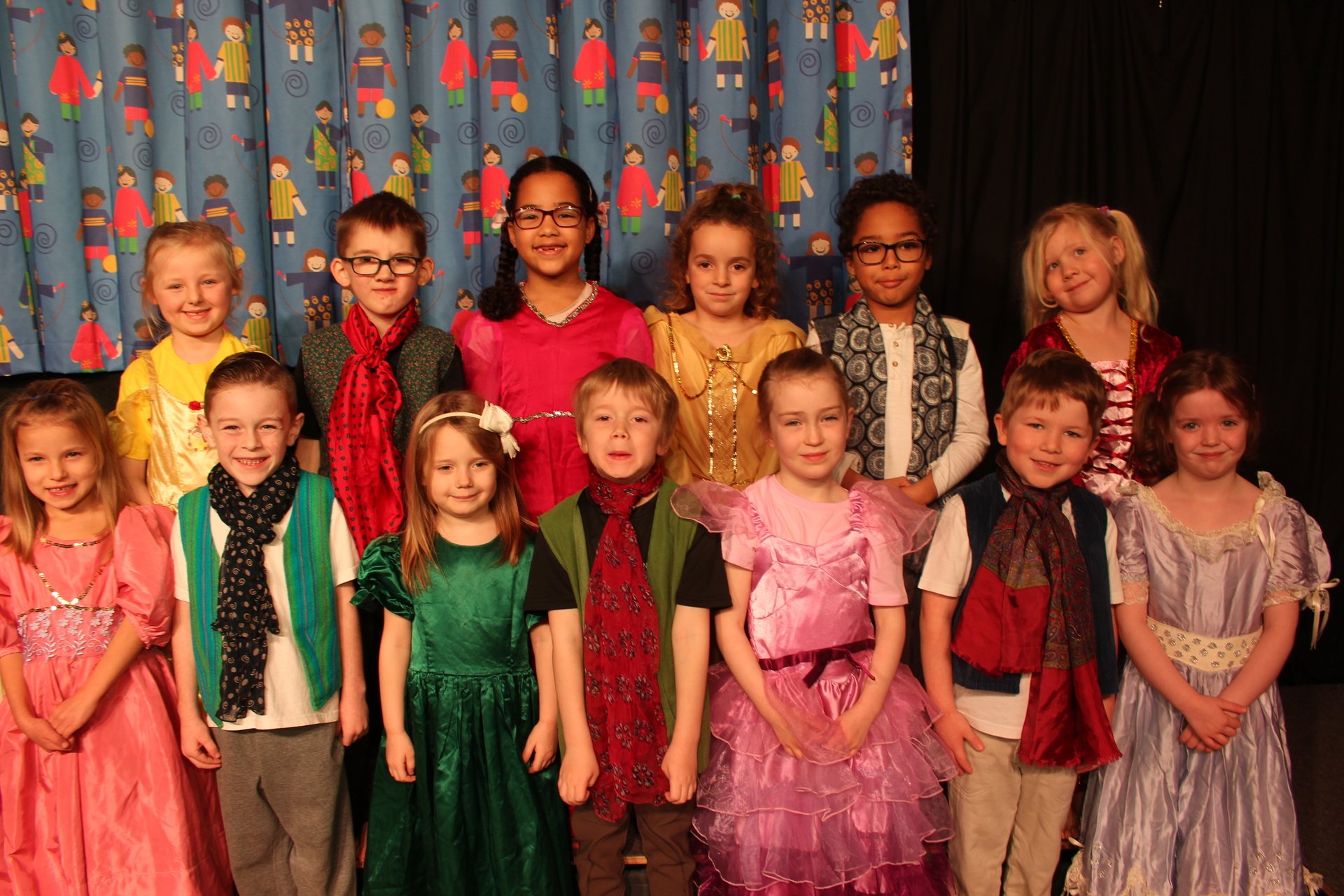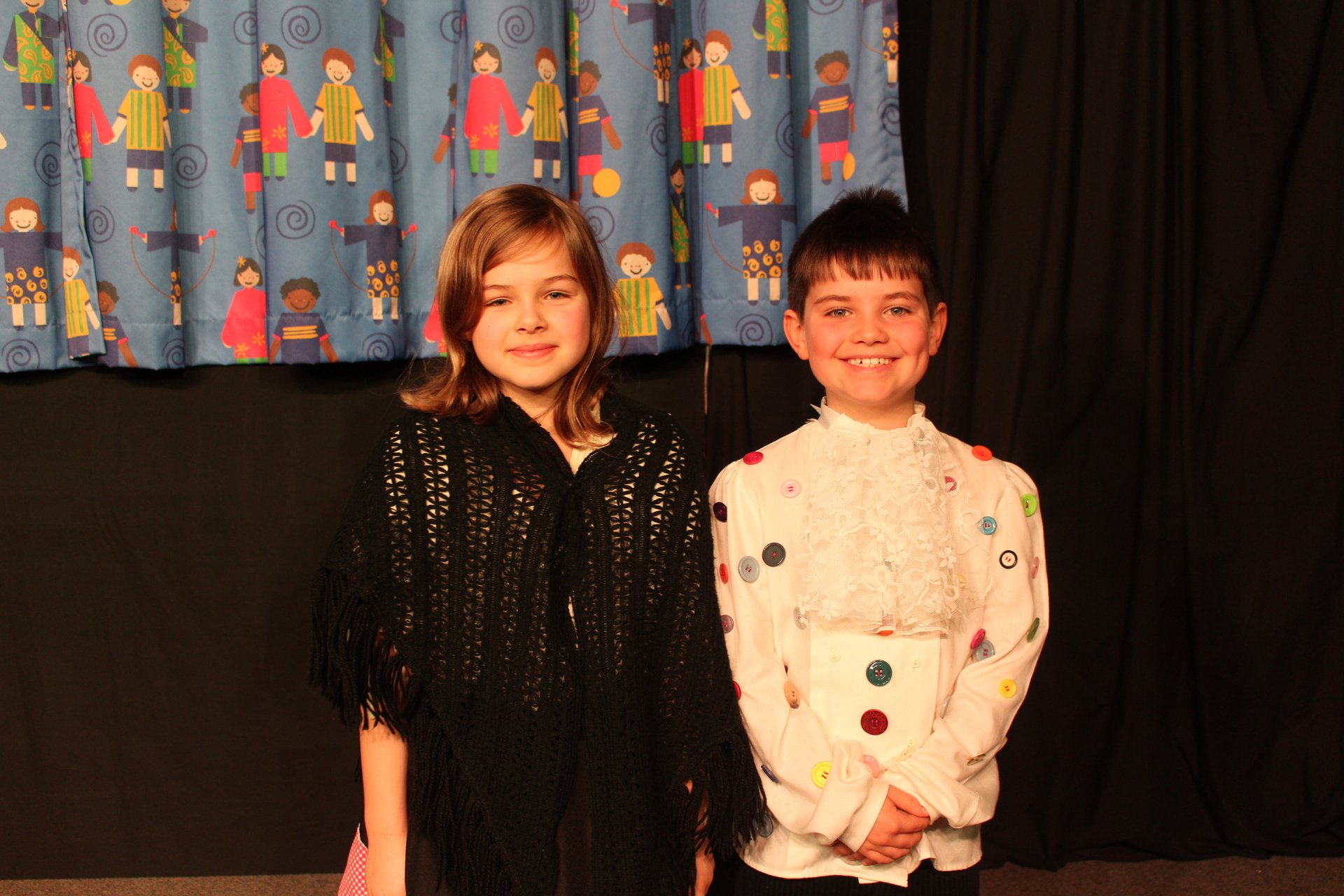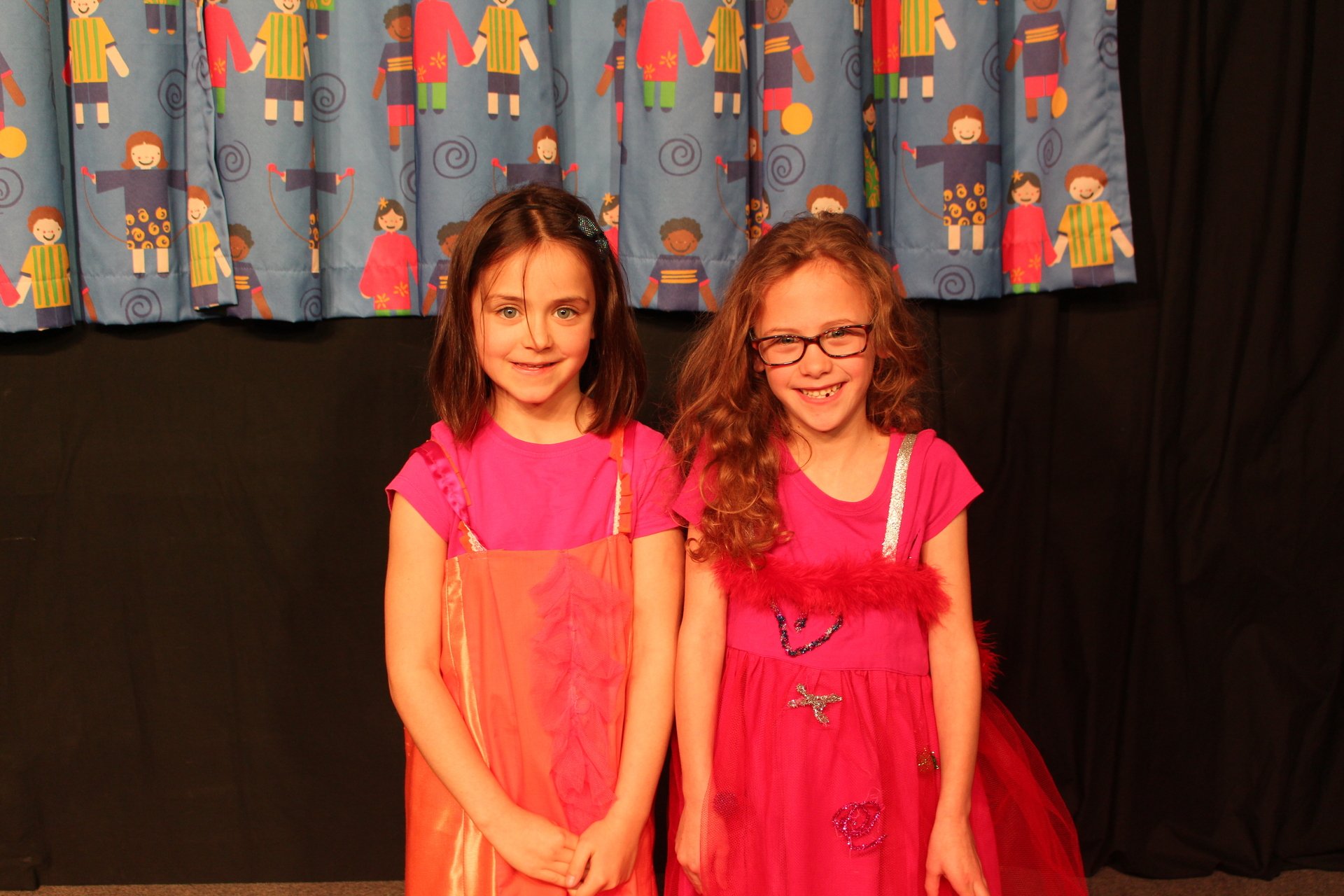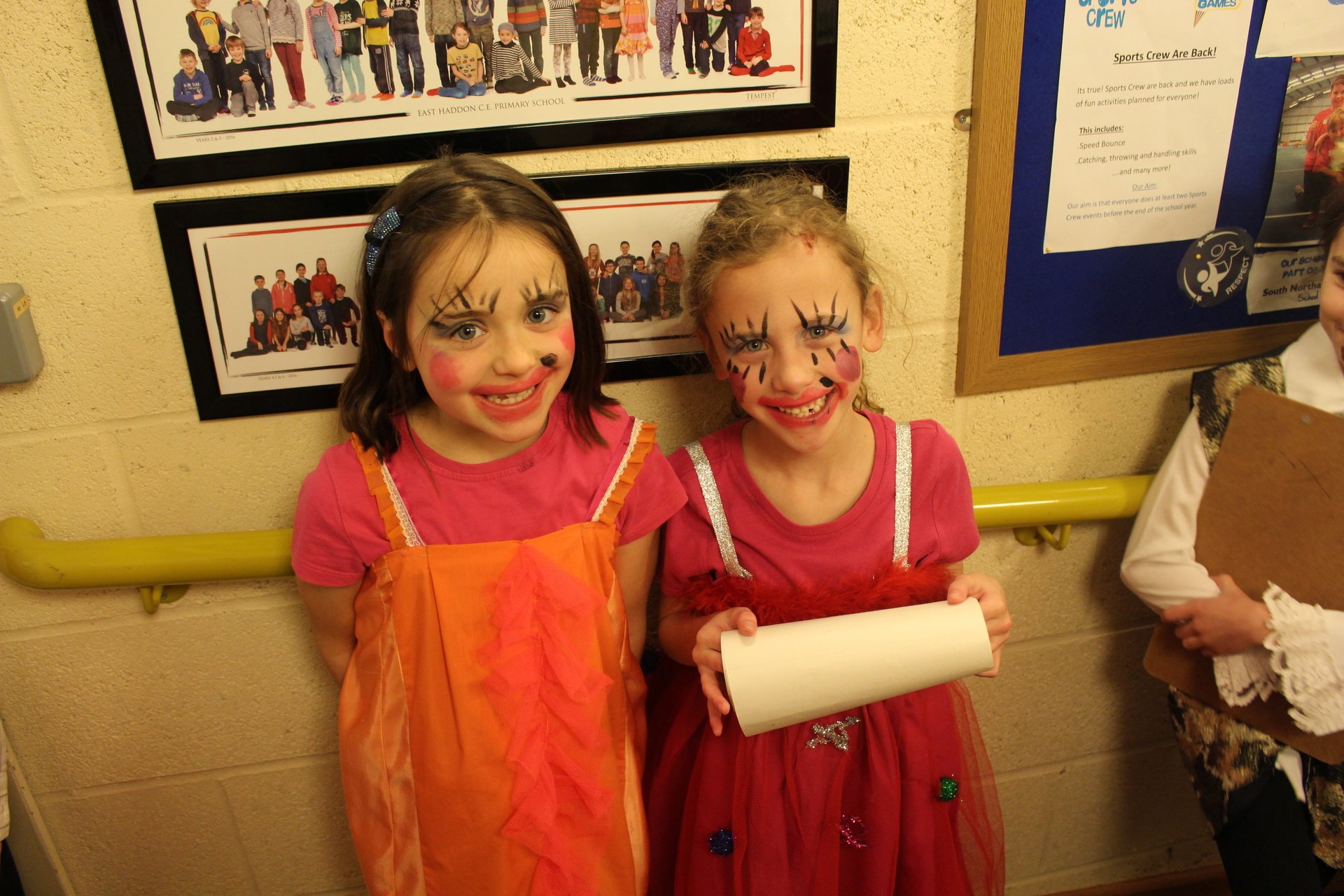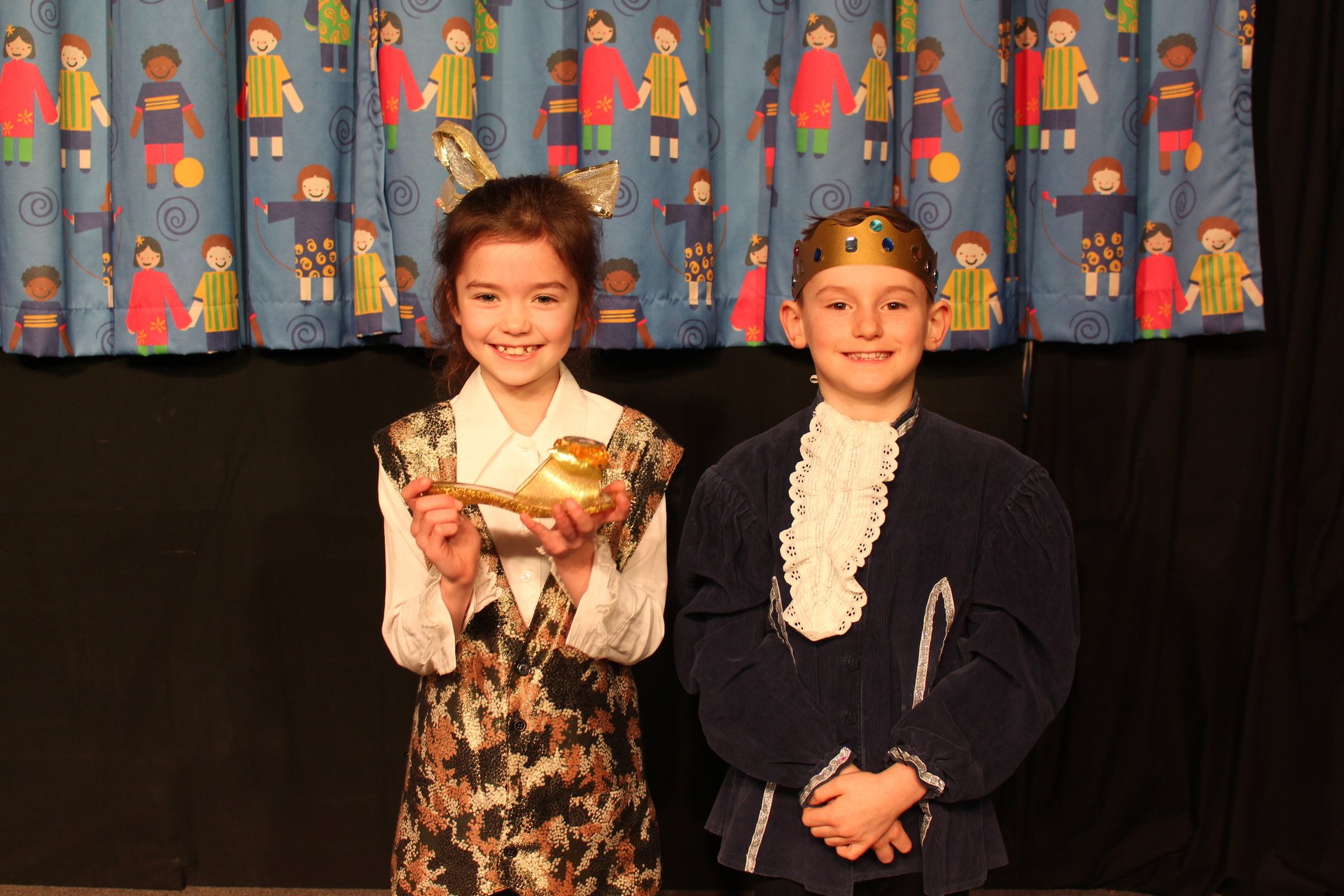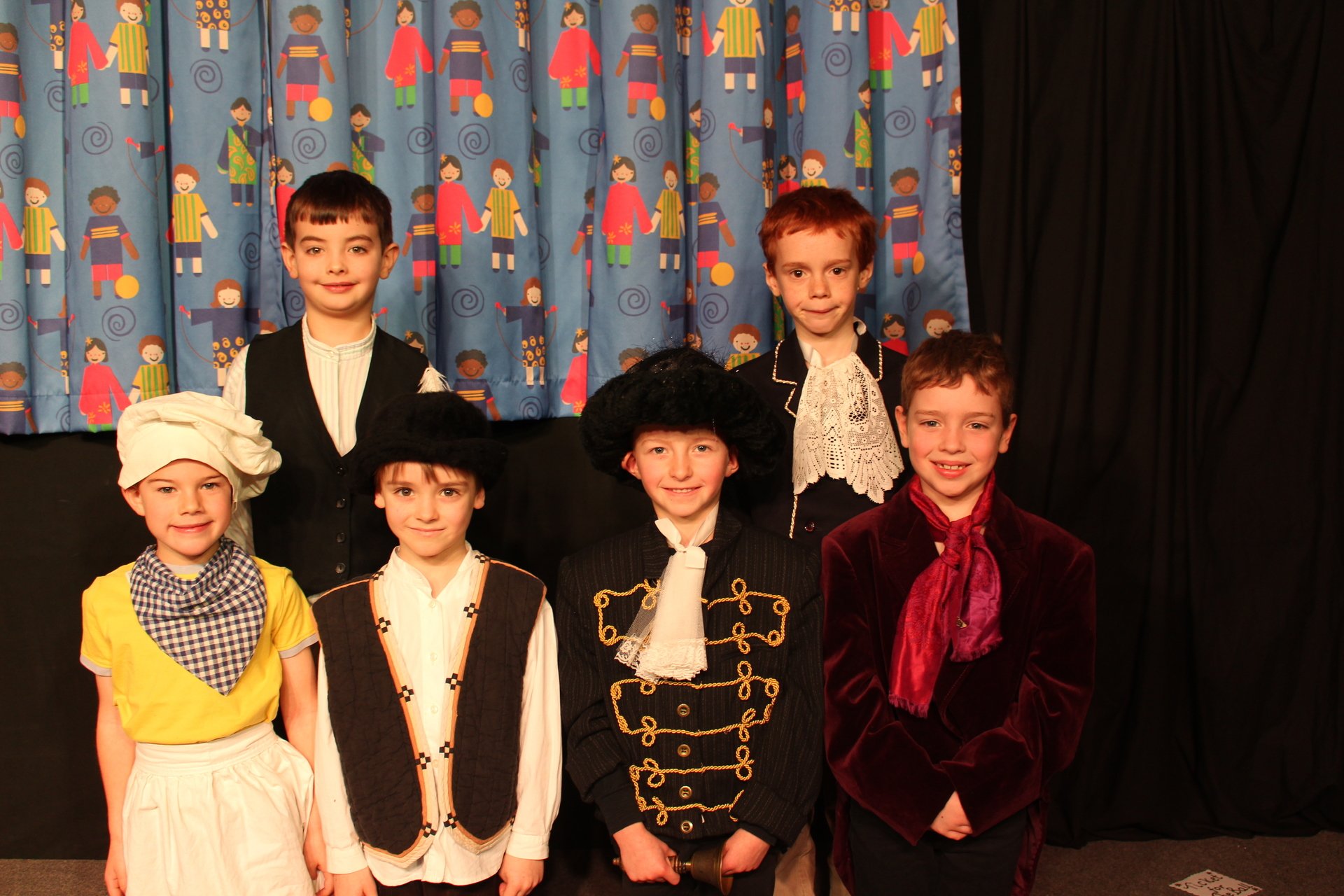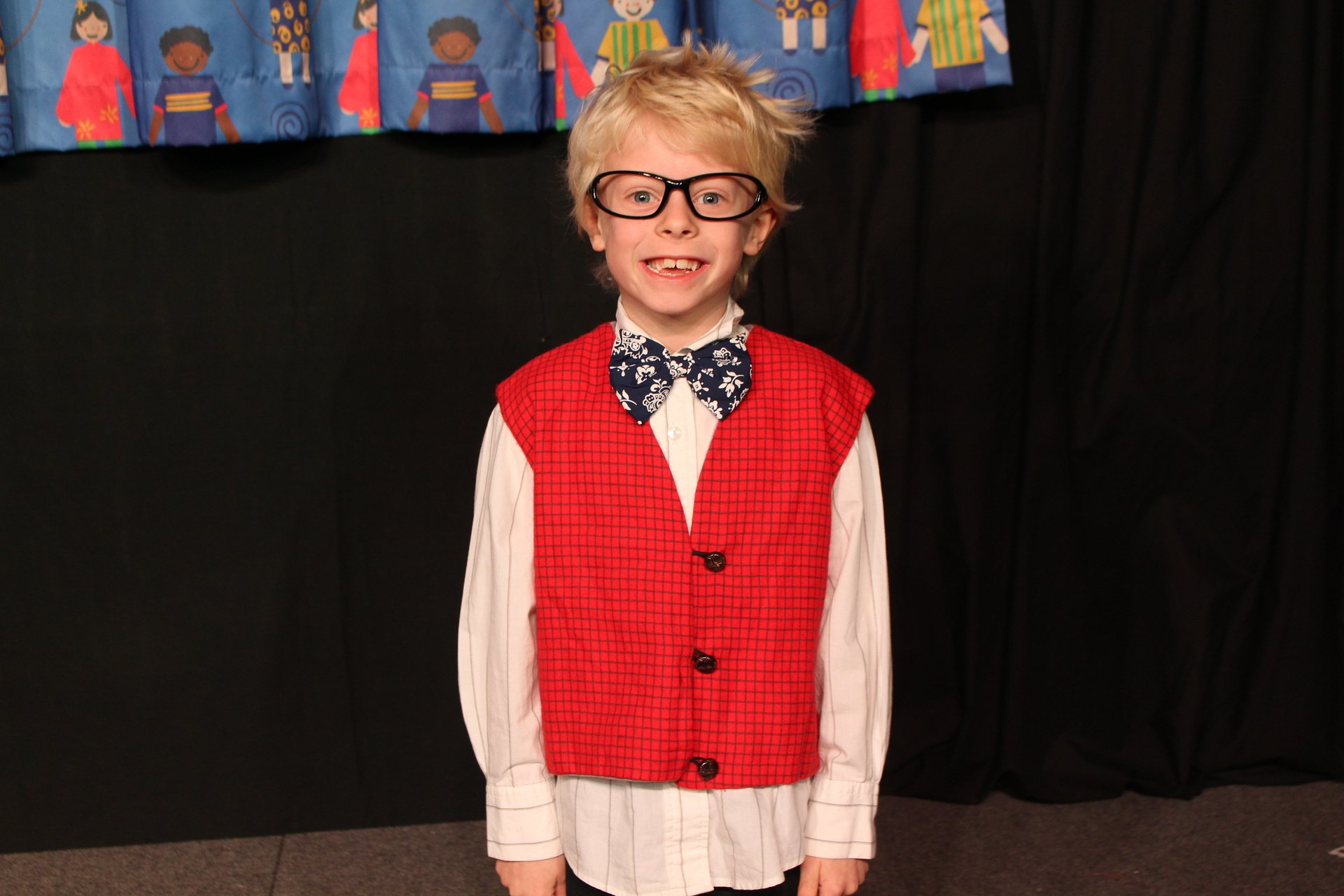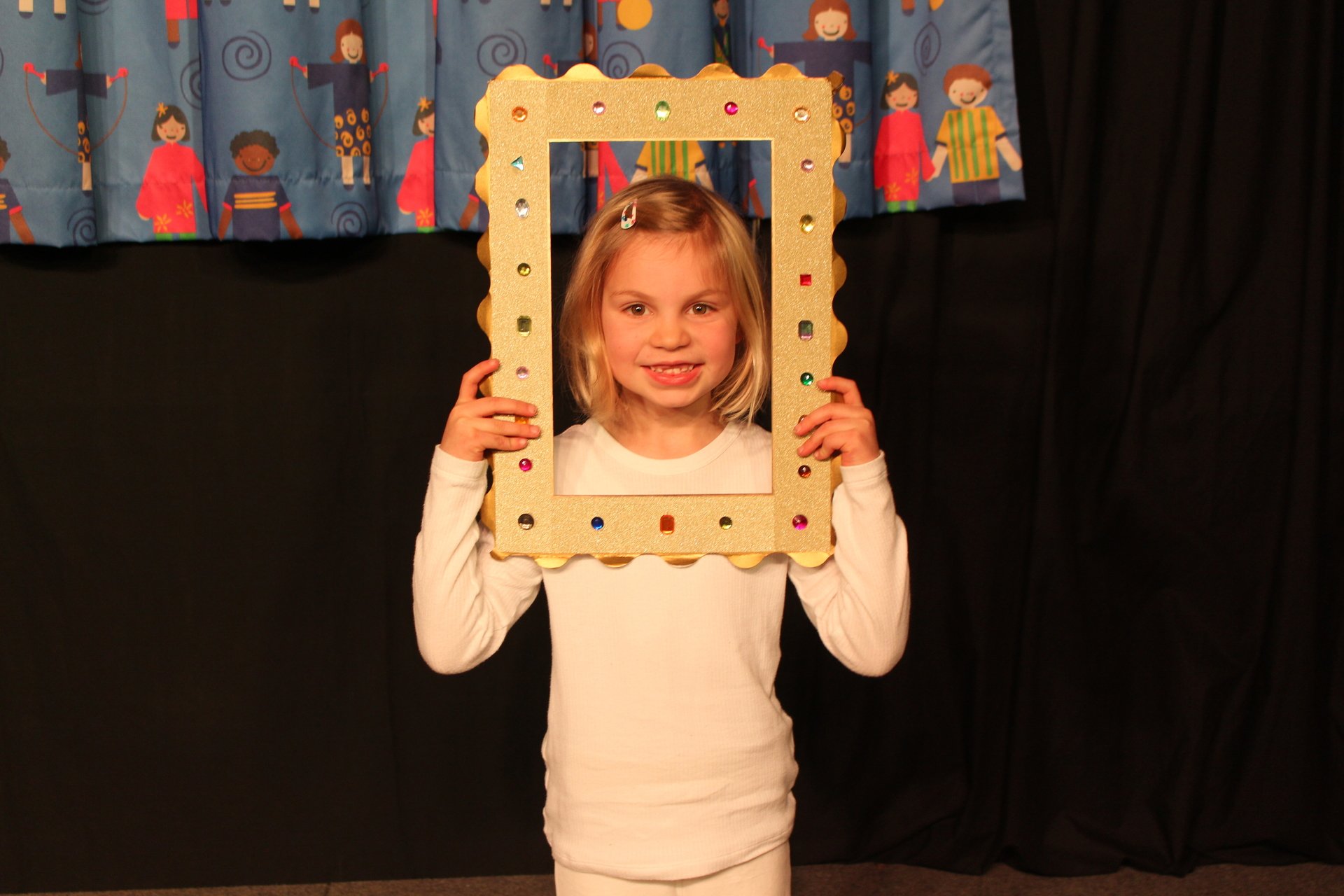 Our key stage two children treated us to a performance of Hosanna Rock!: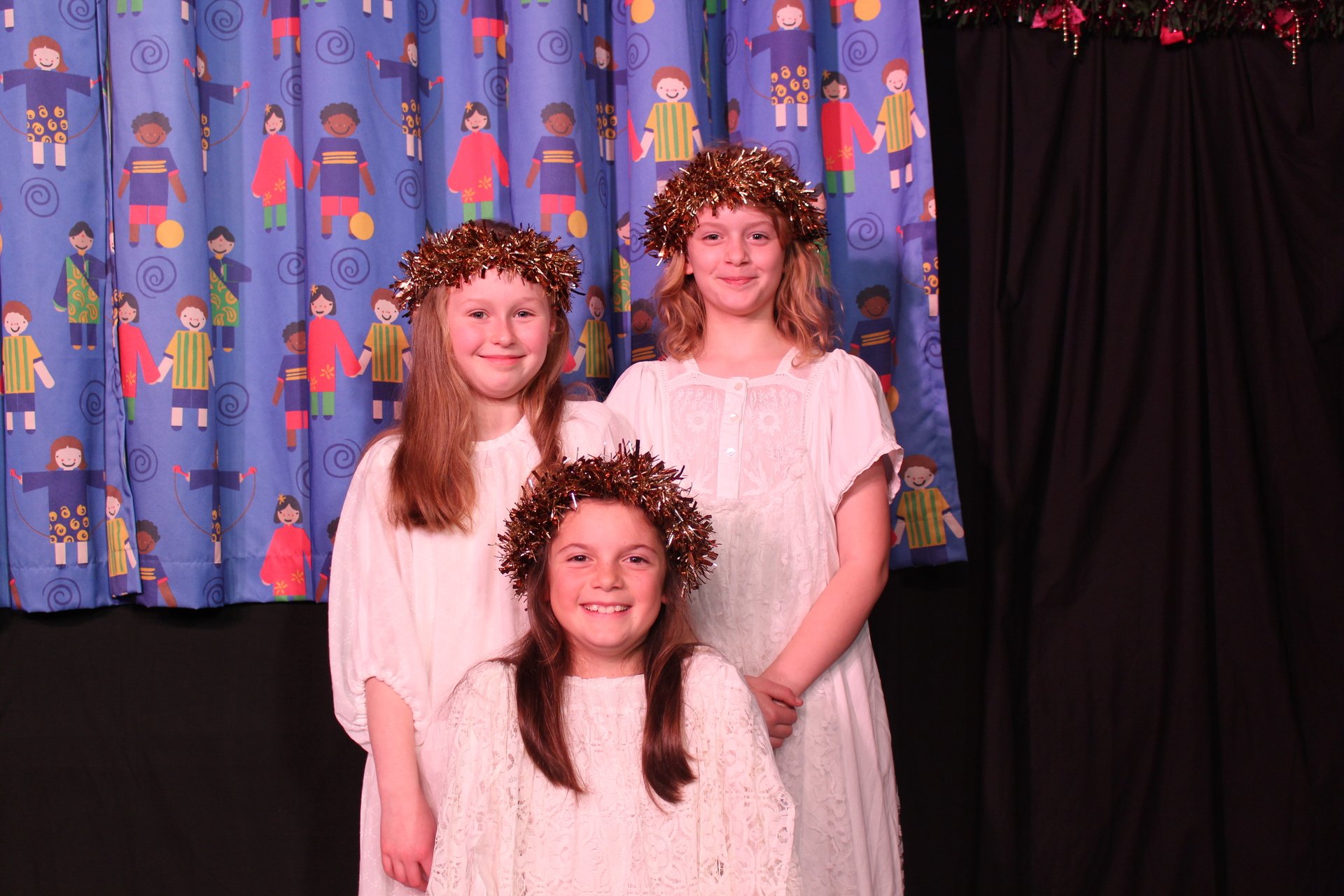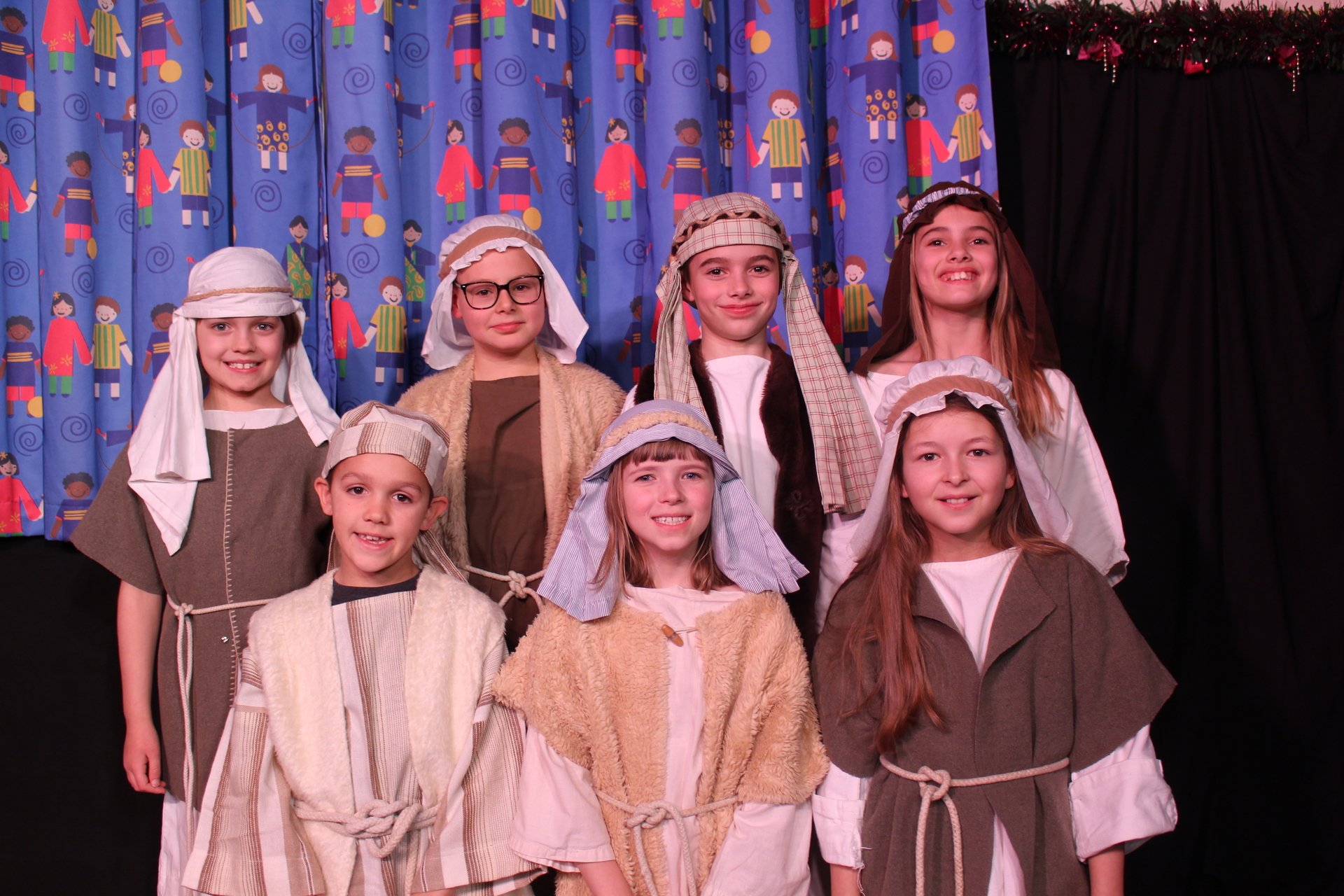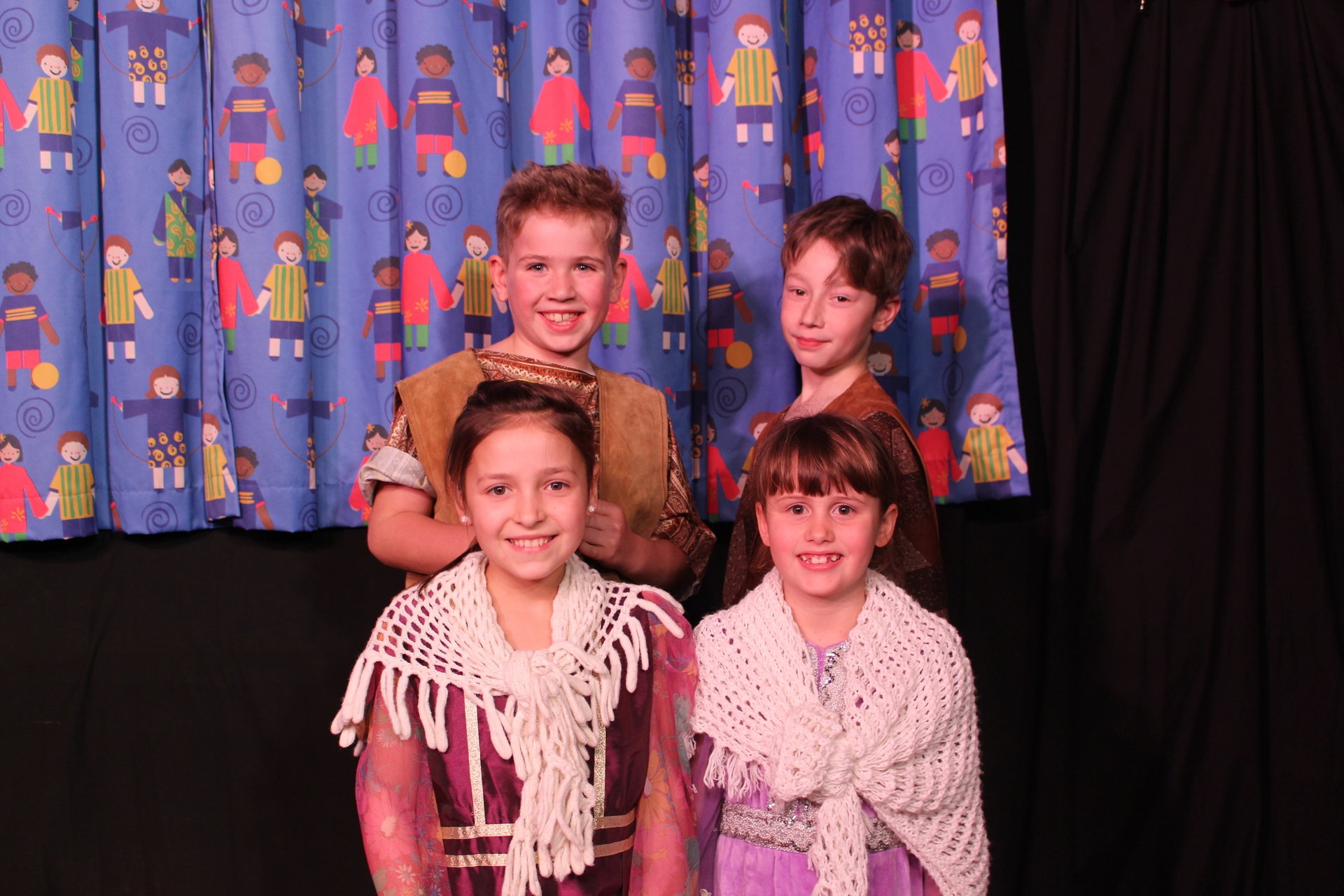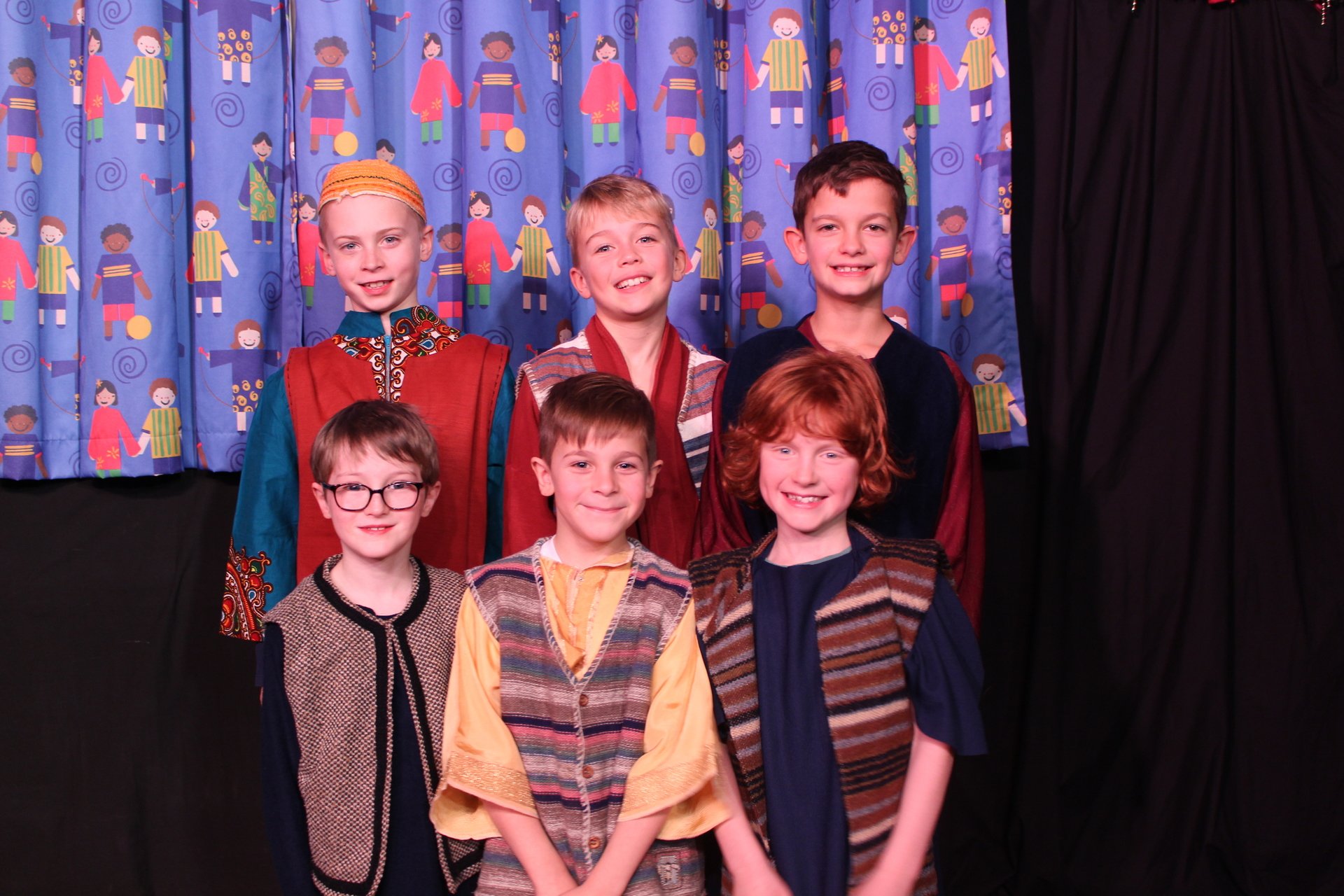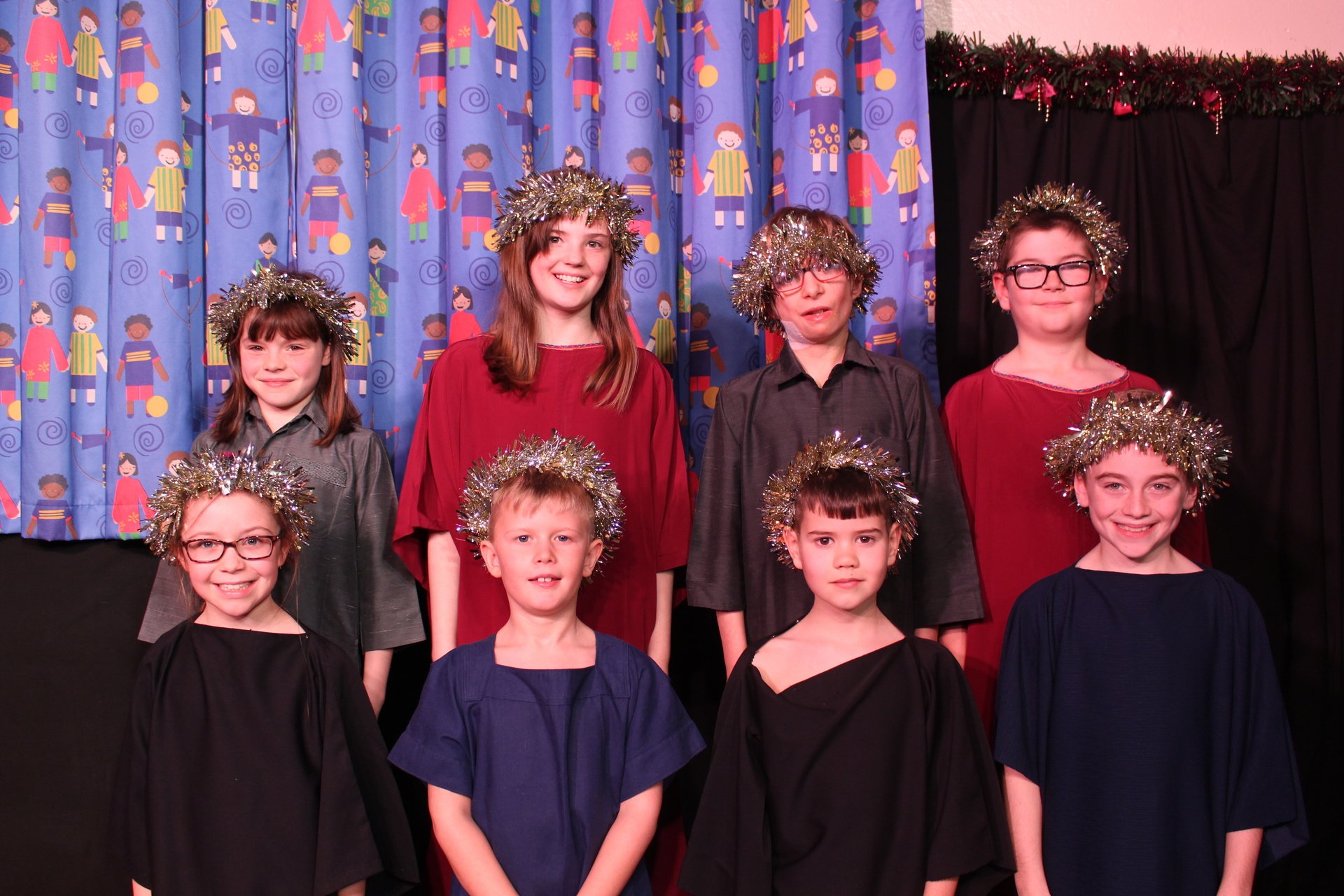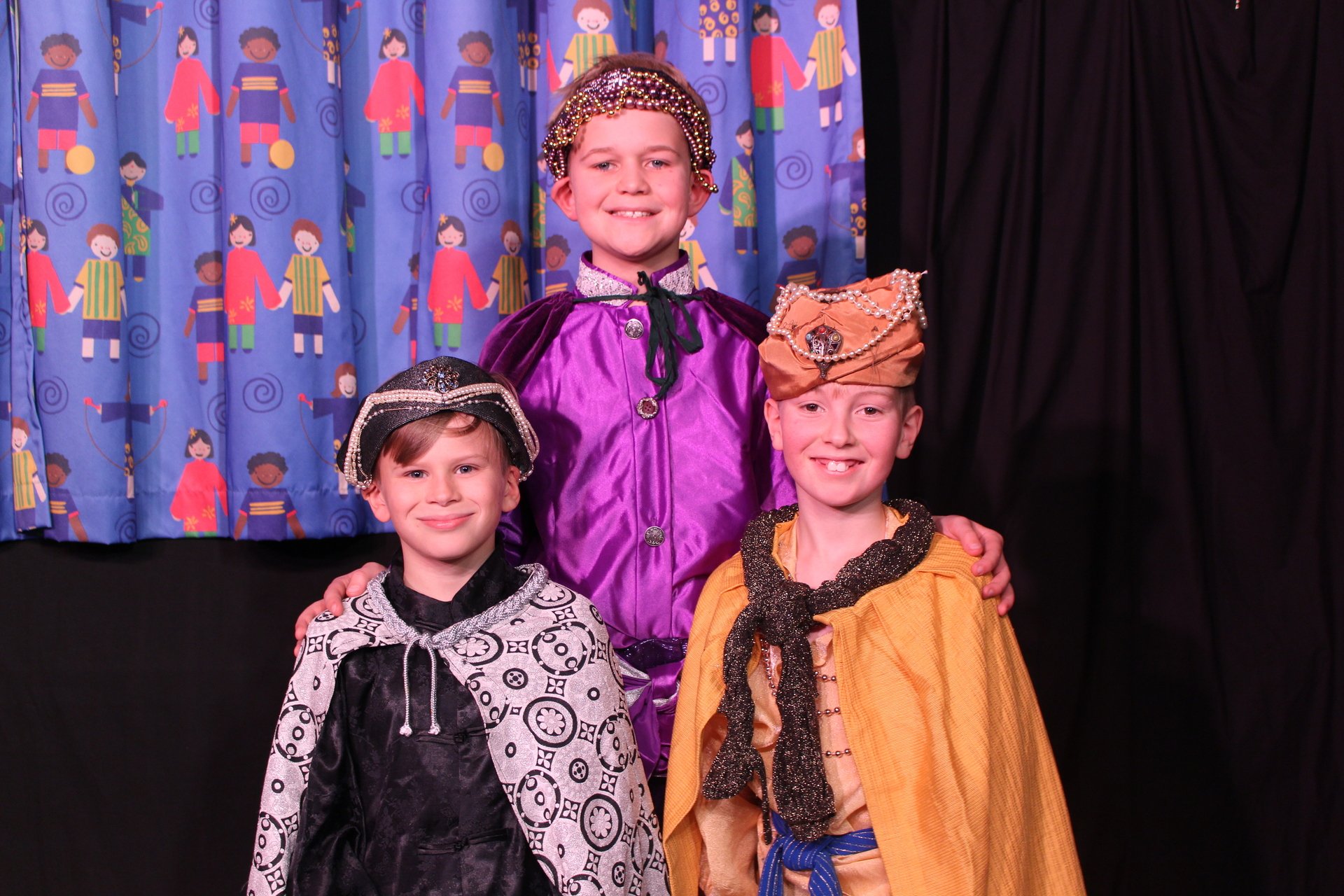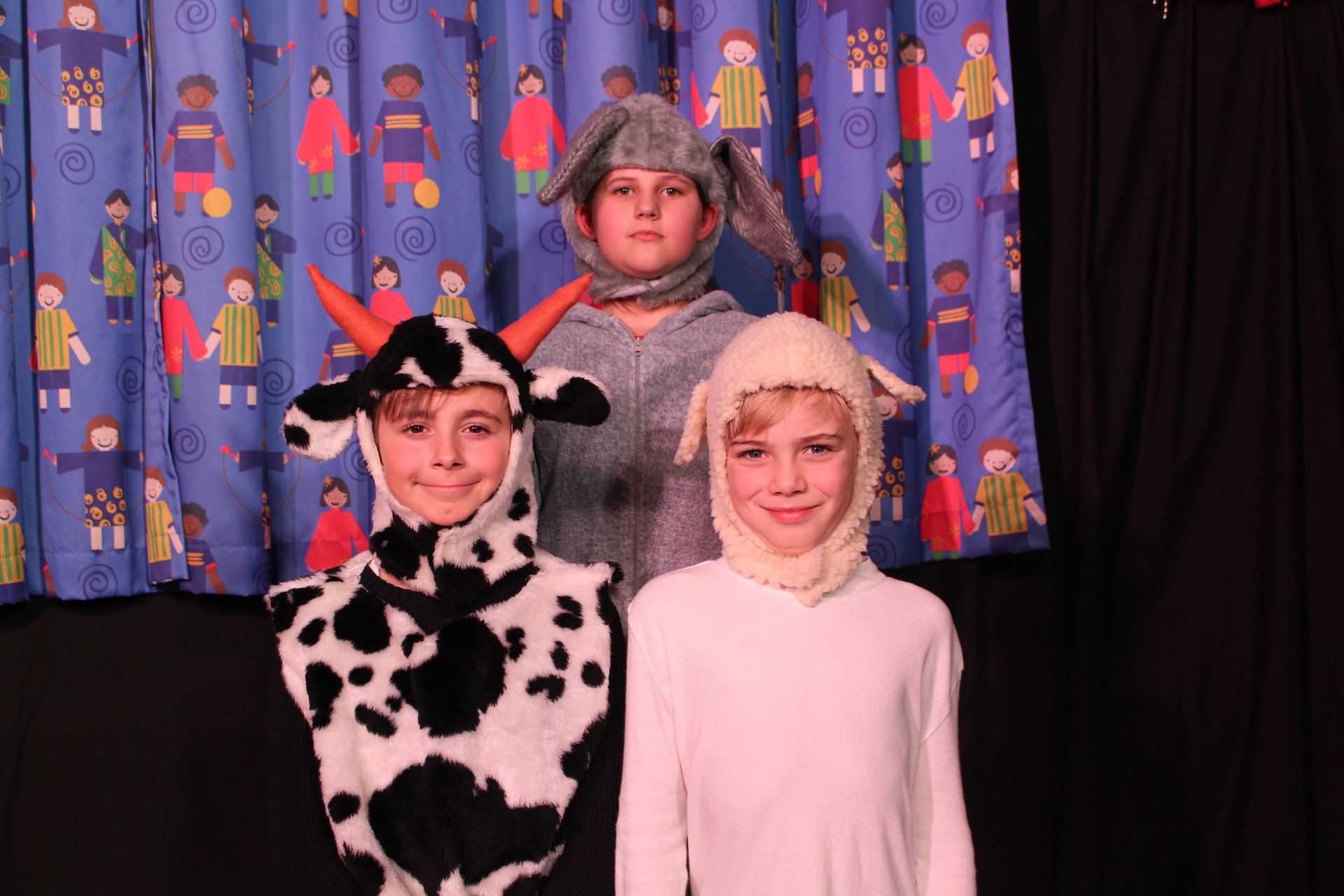 Experience Christmas 2019
We were all lucky enough to visit St Mary's Church to take part in 'Experience Christmas'. We all visited different 'stations' to hear the various parts of the Christmas story. Many thanks to Reverend Andrea and her team for a wonderful experience.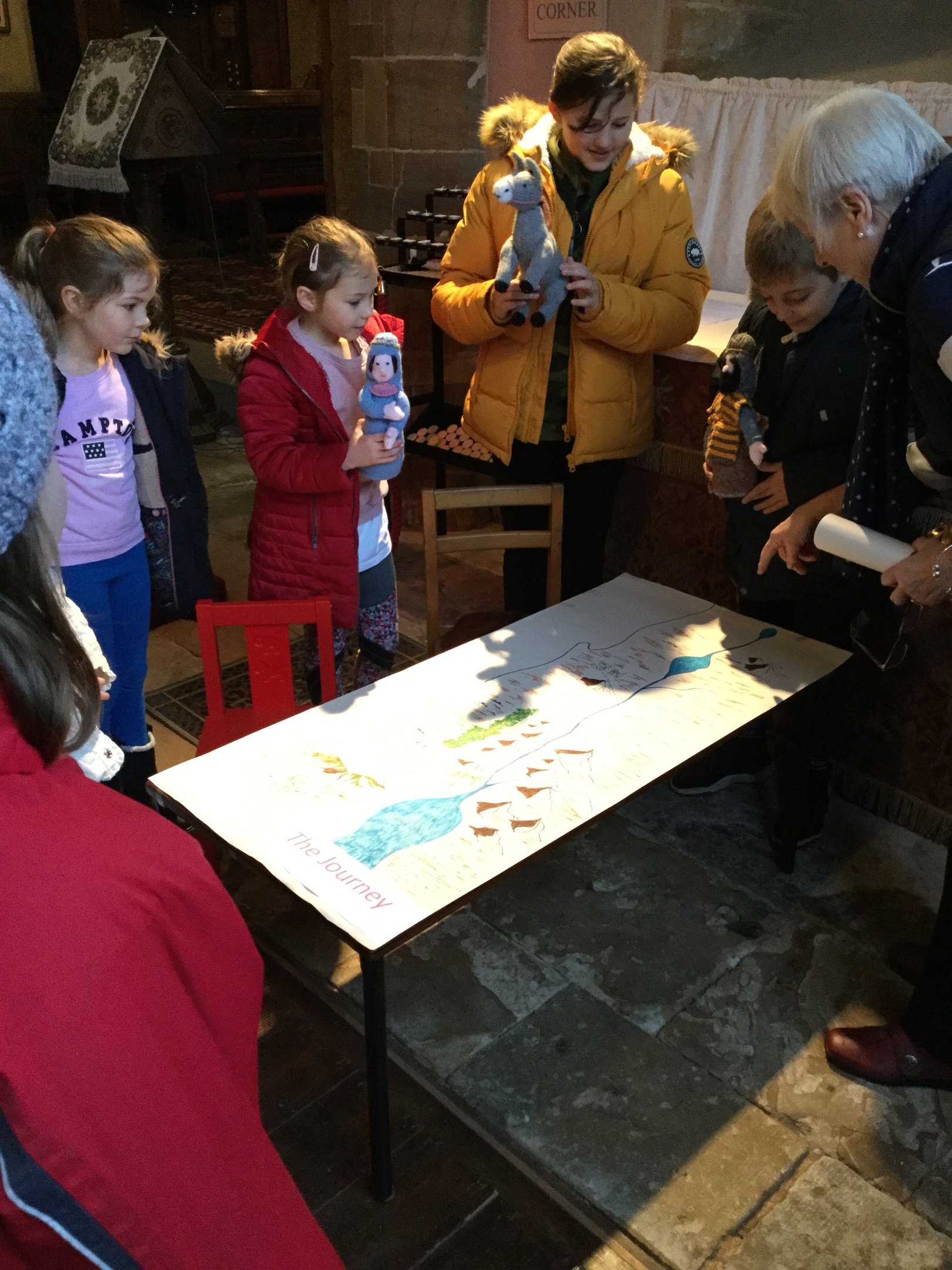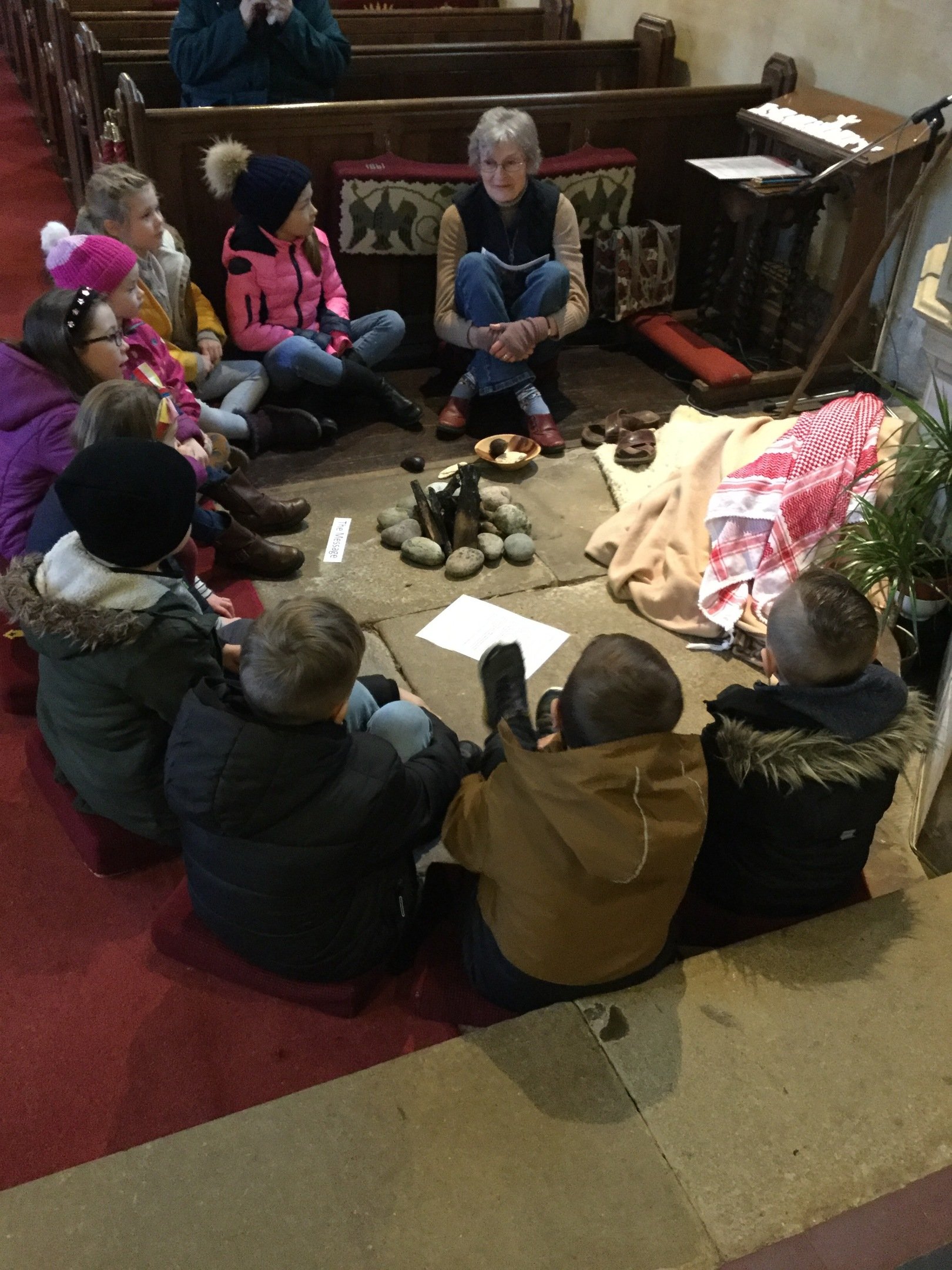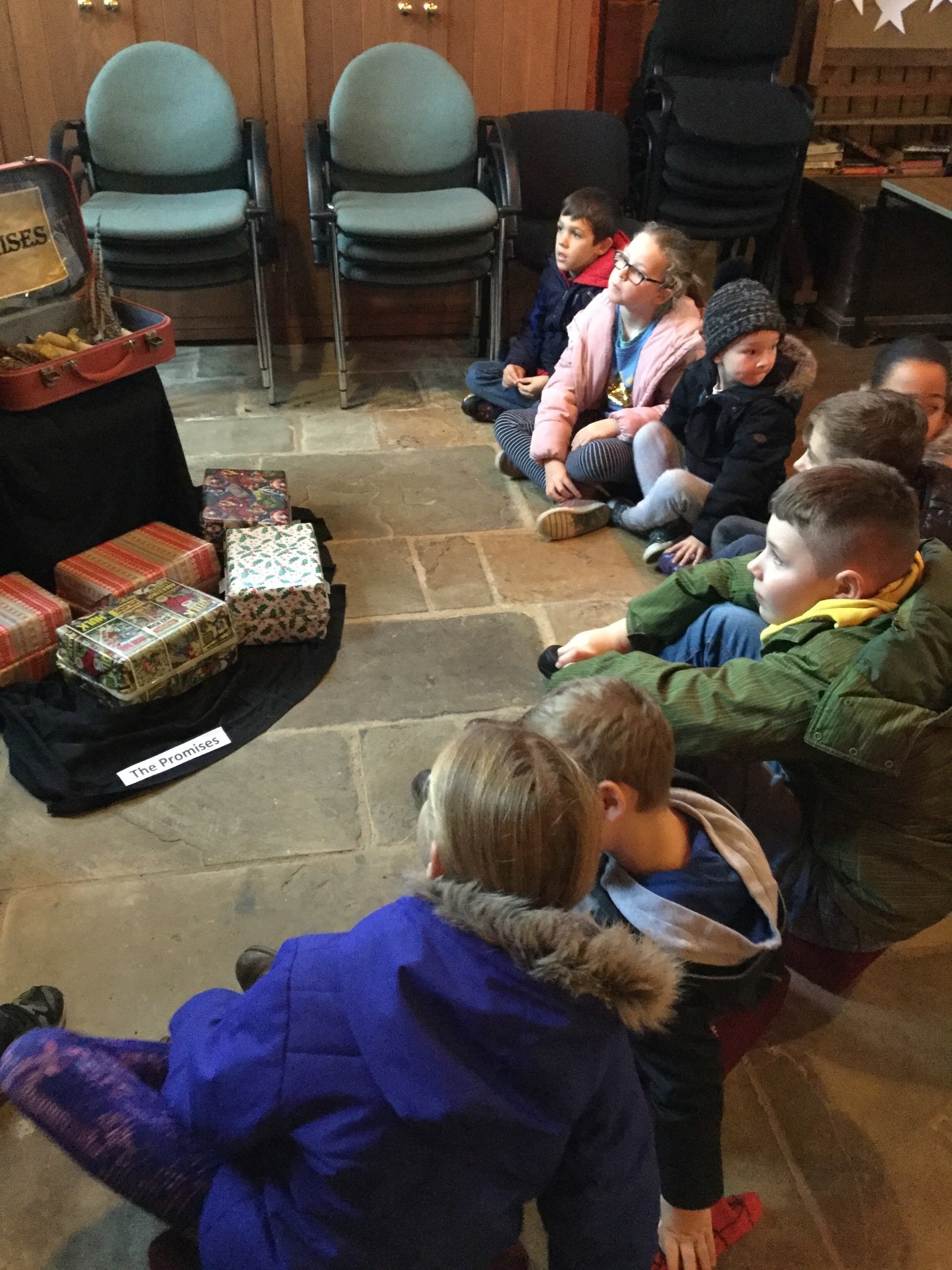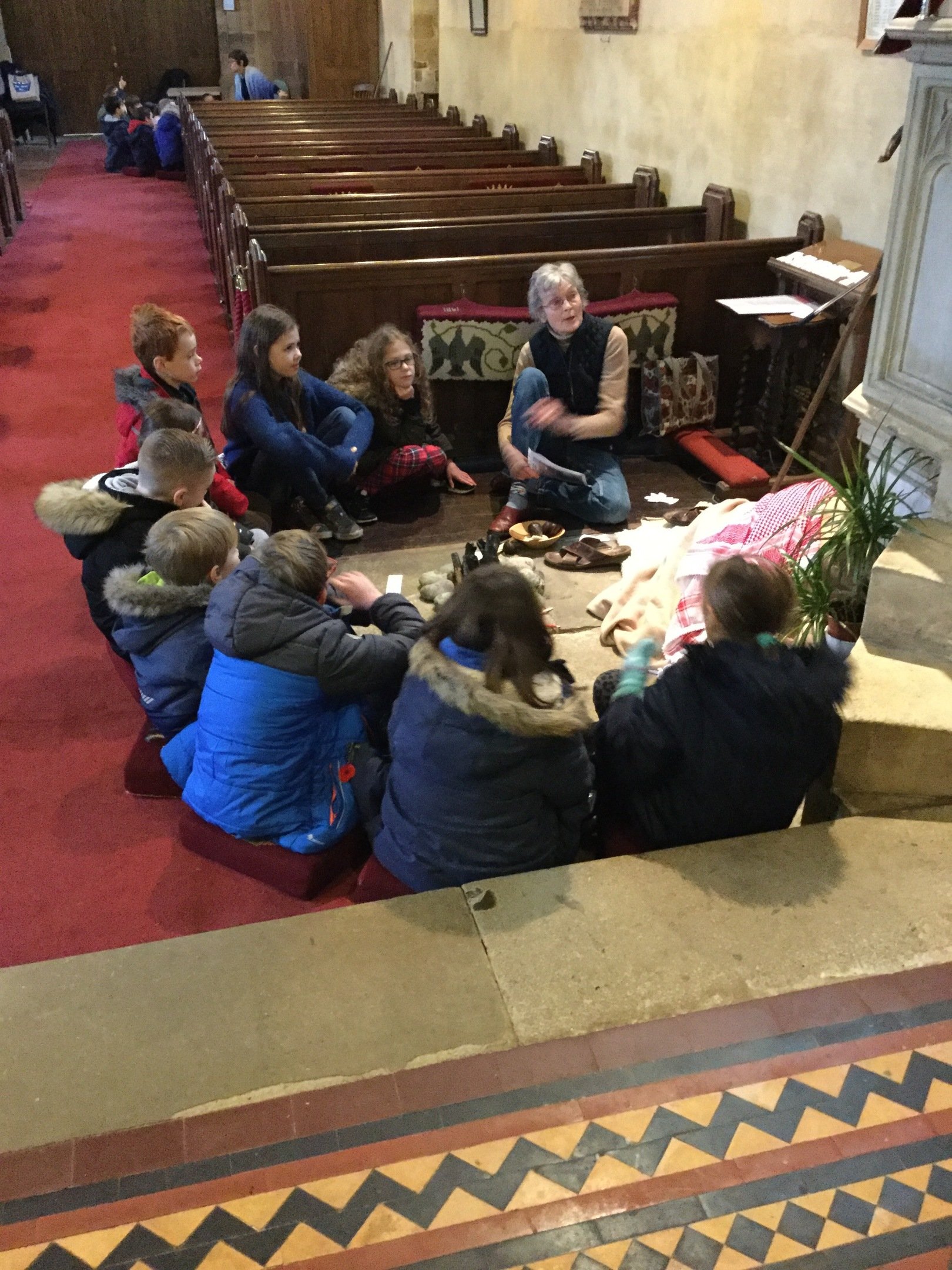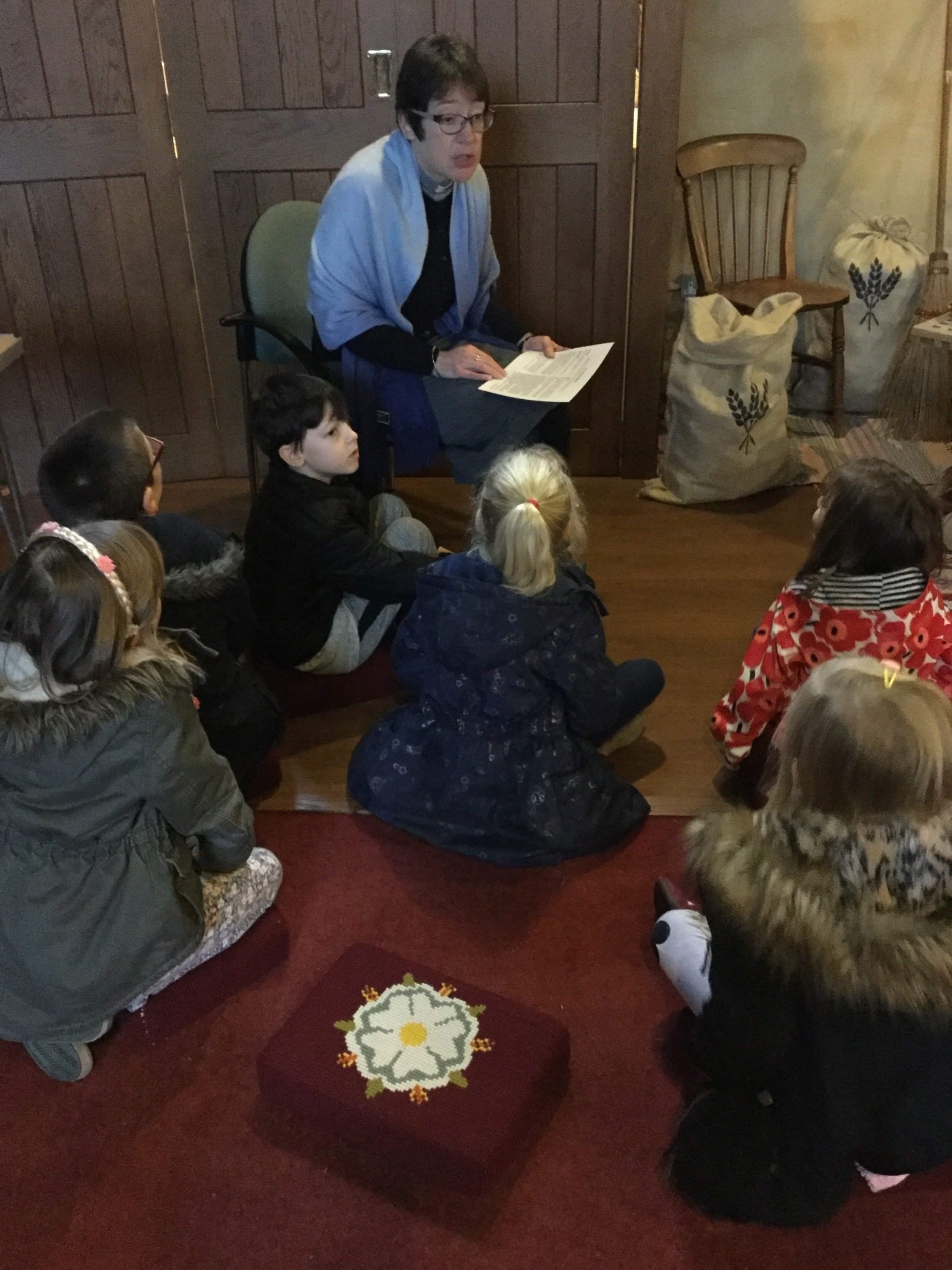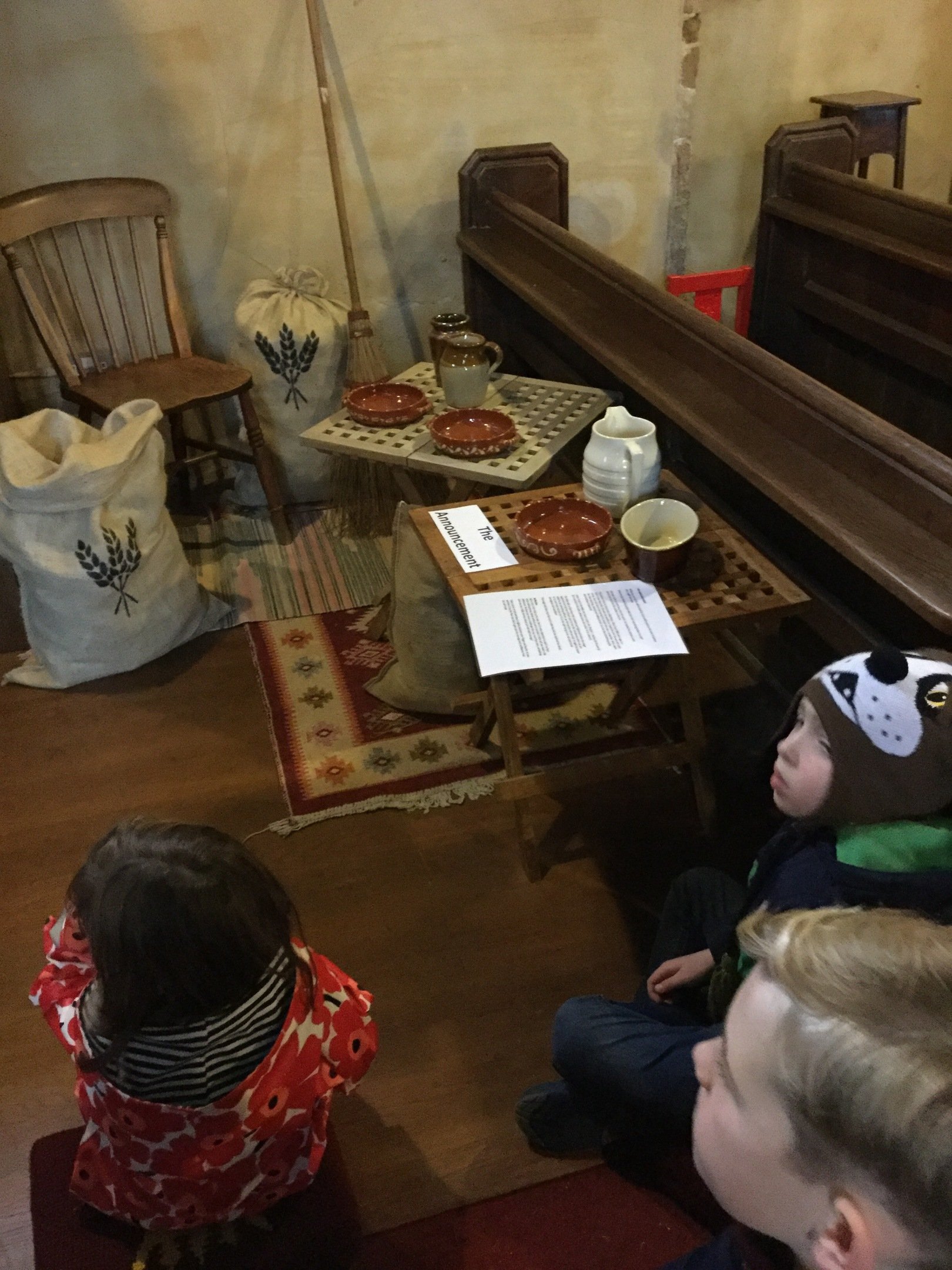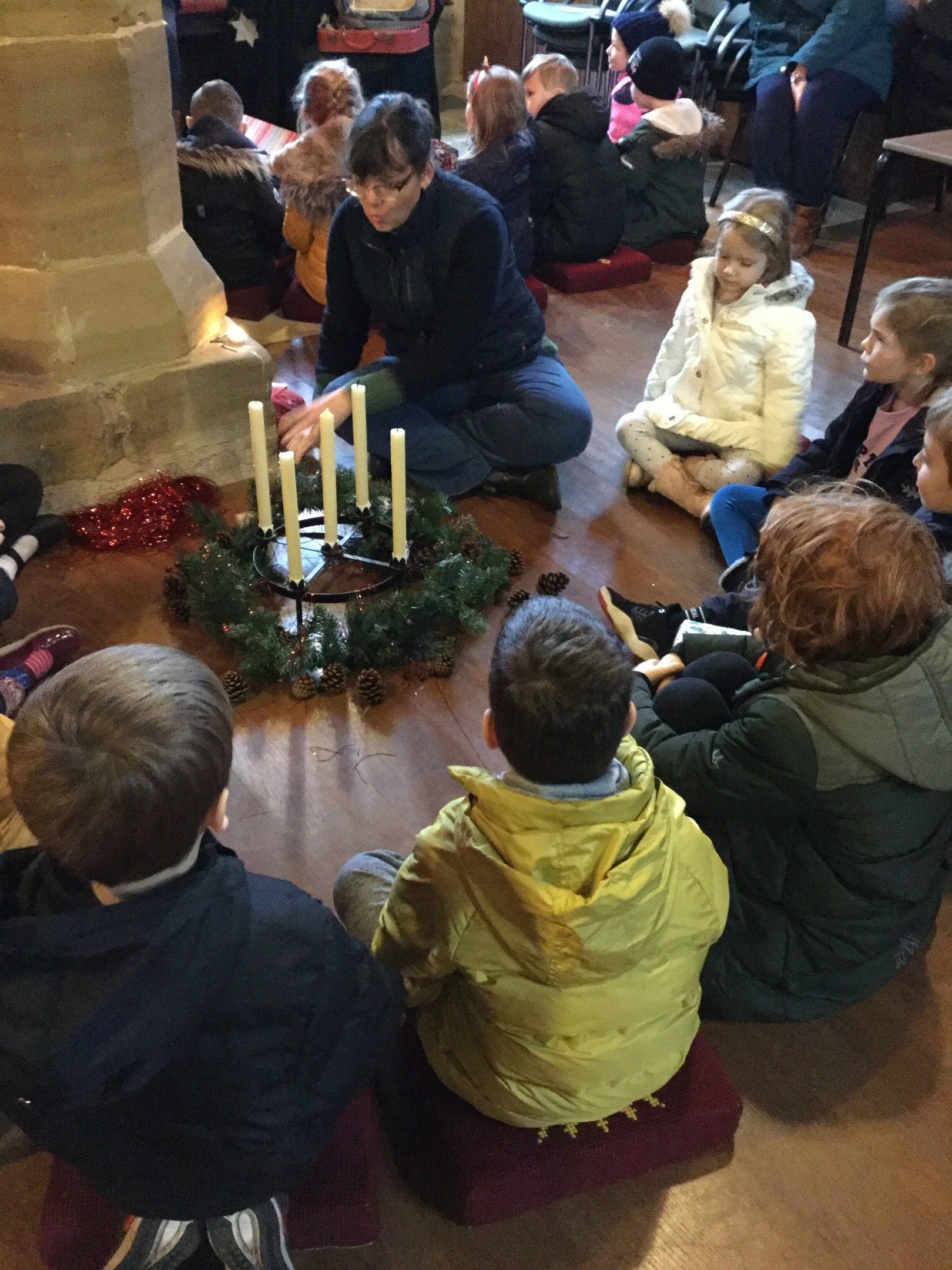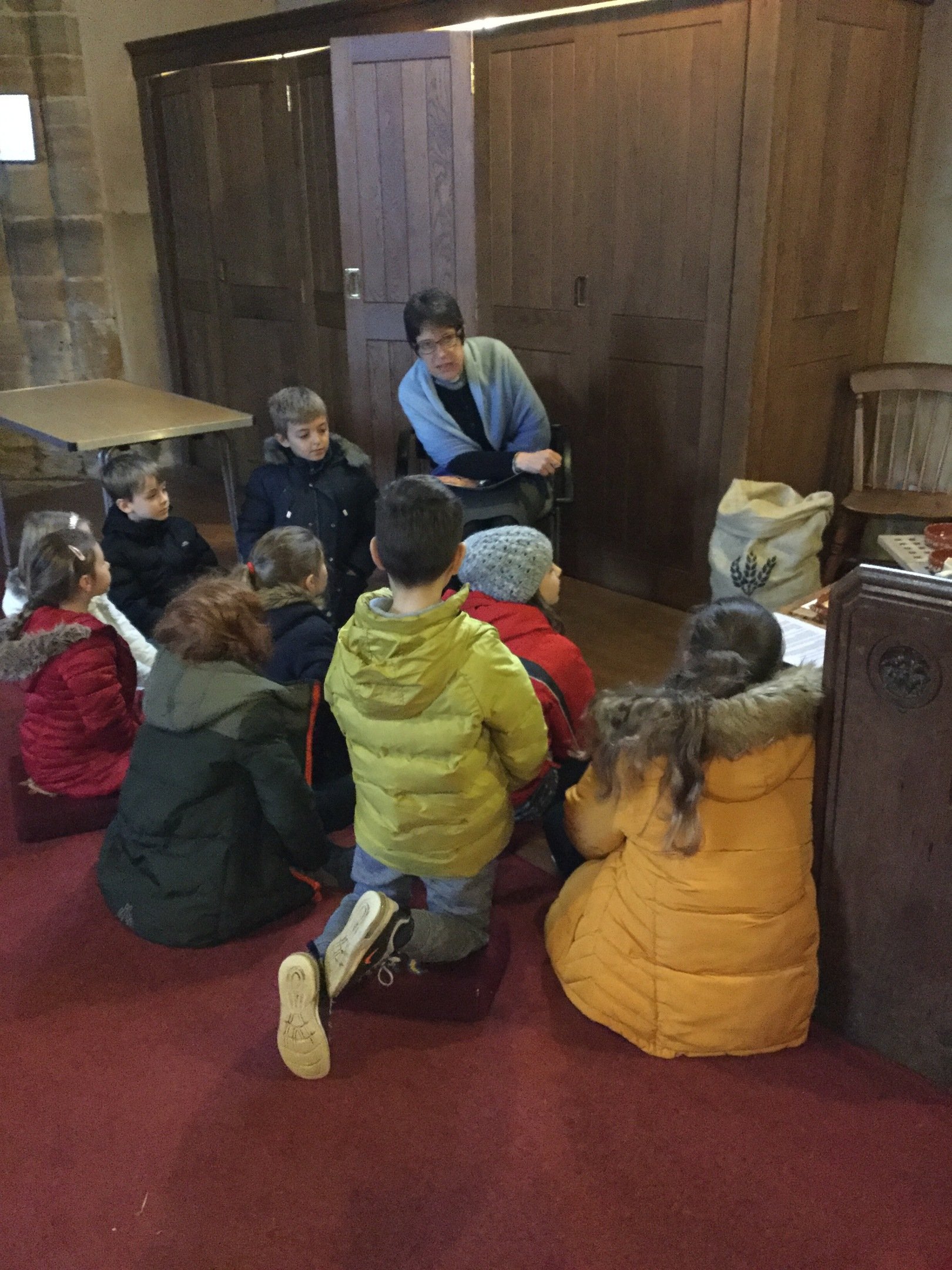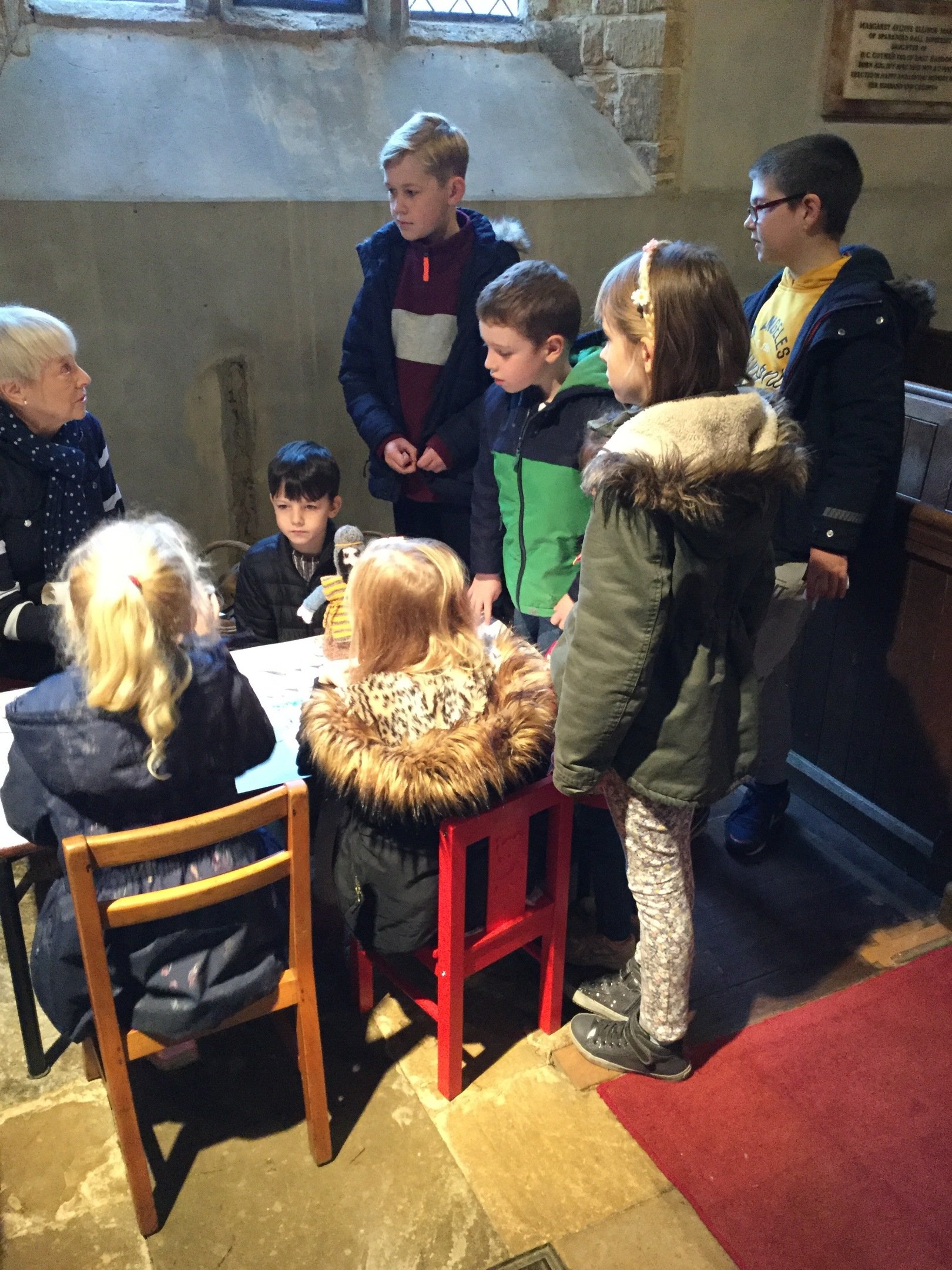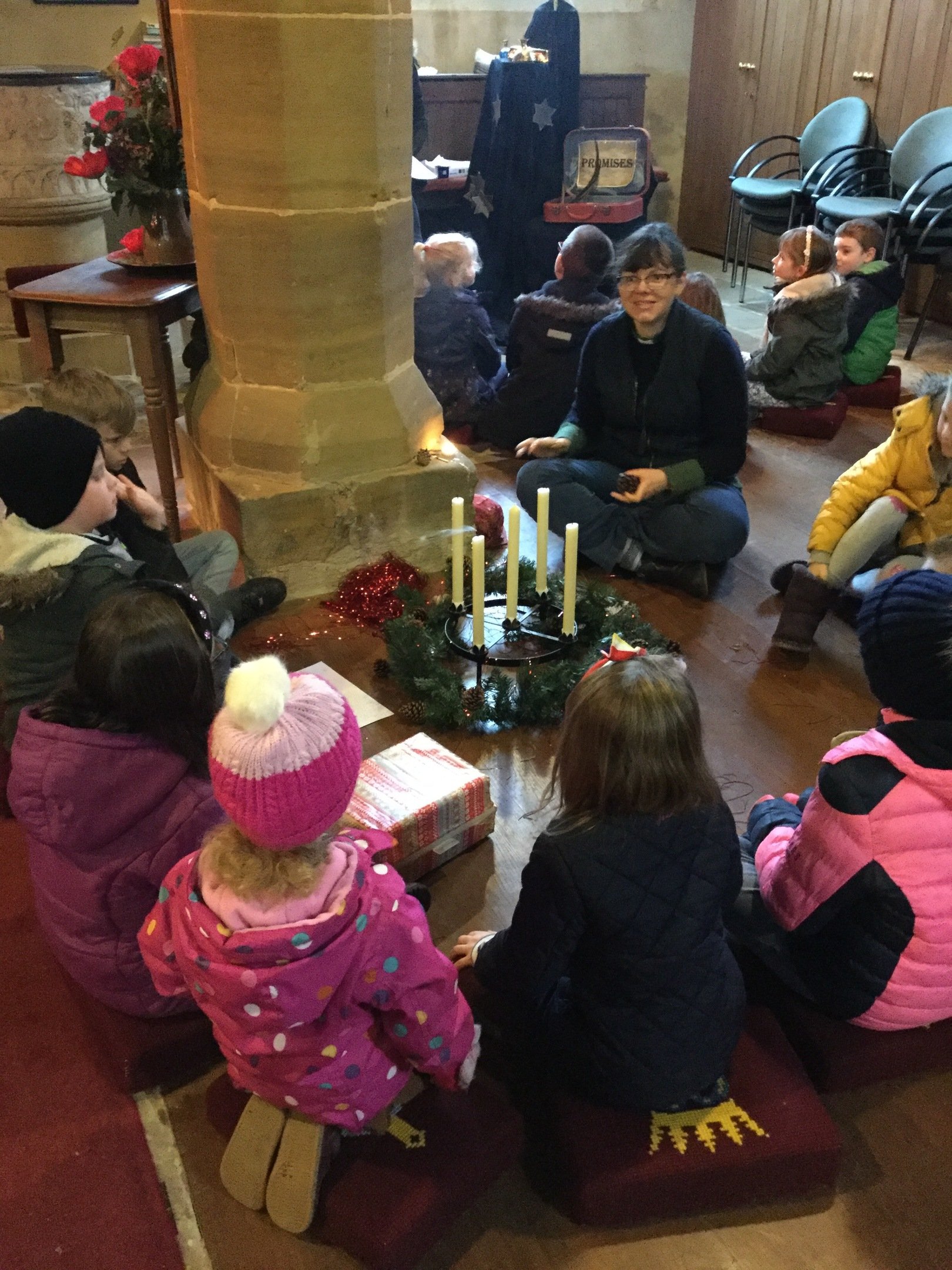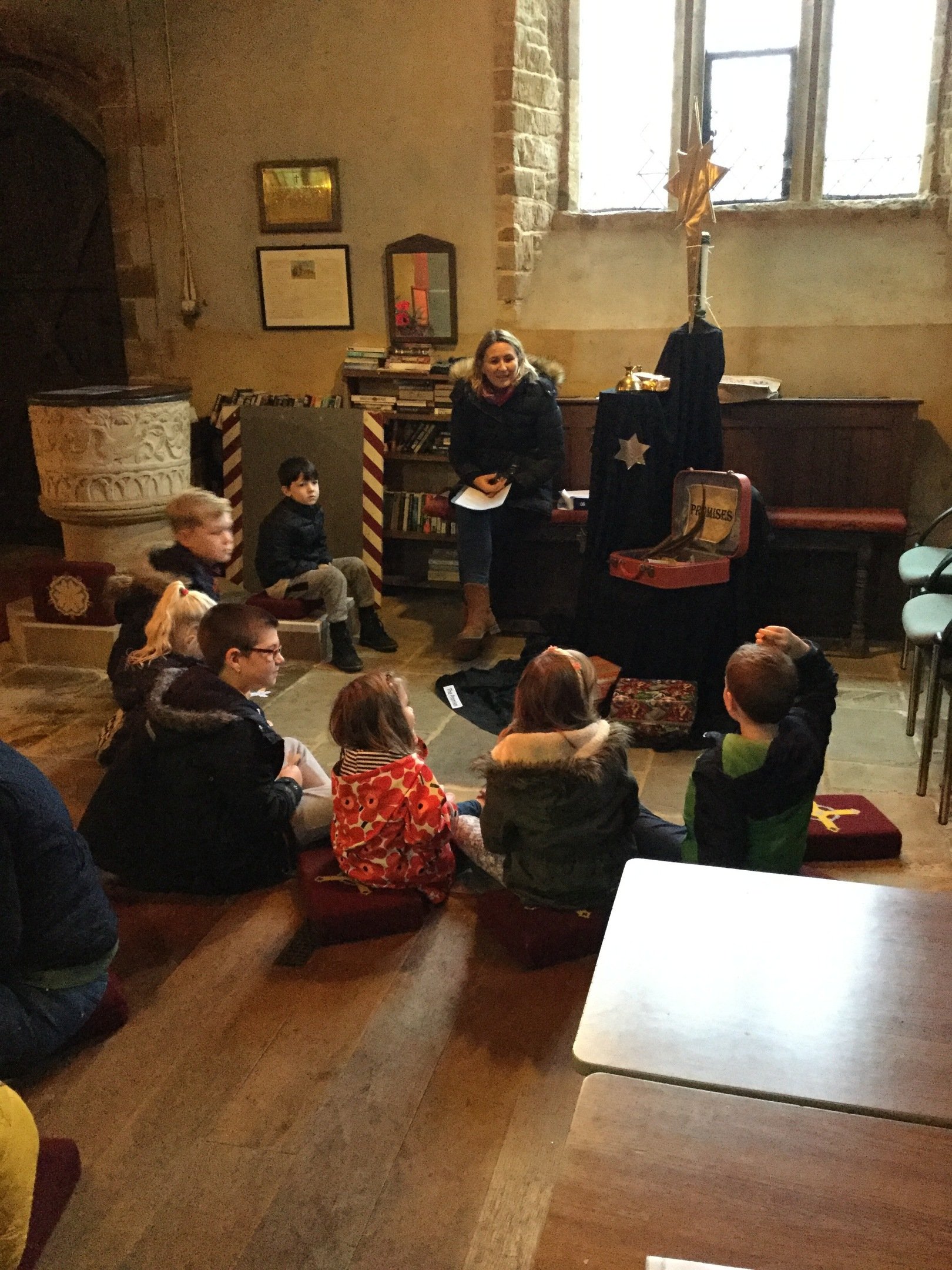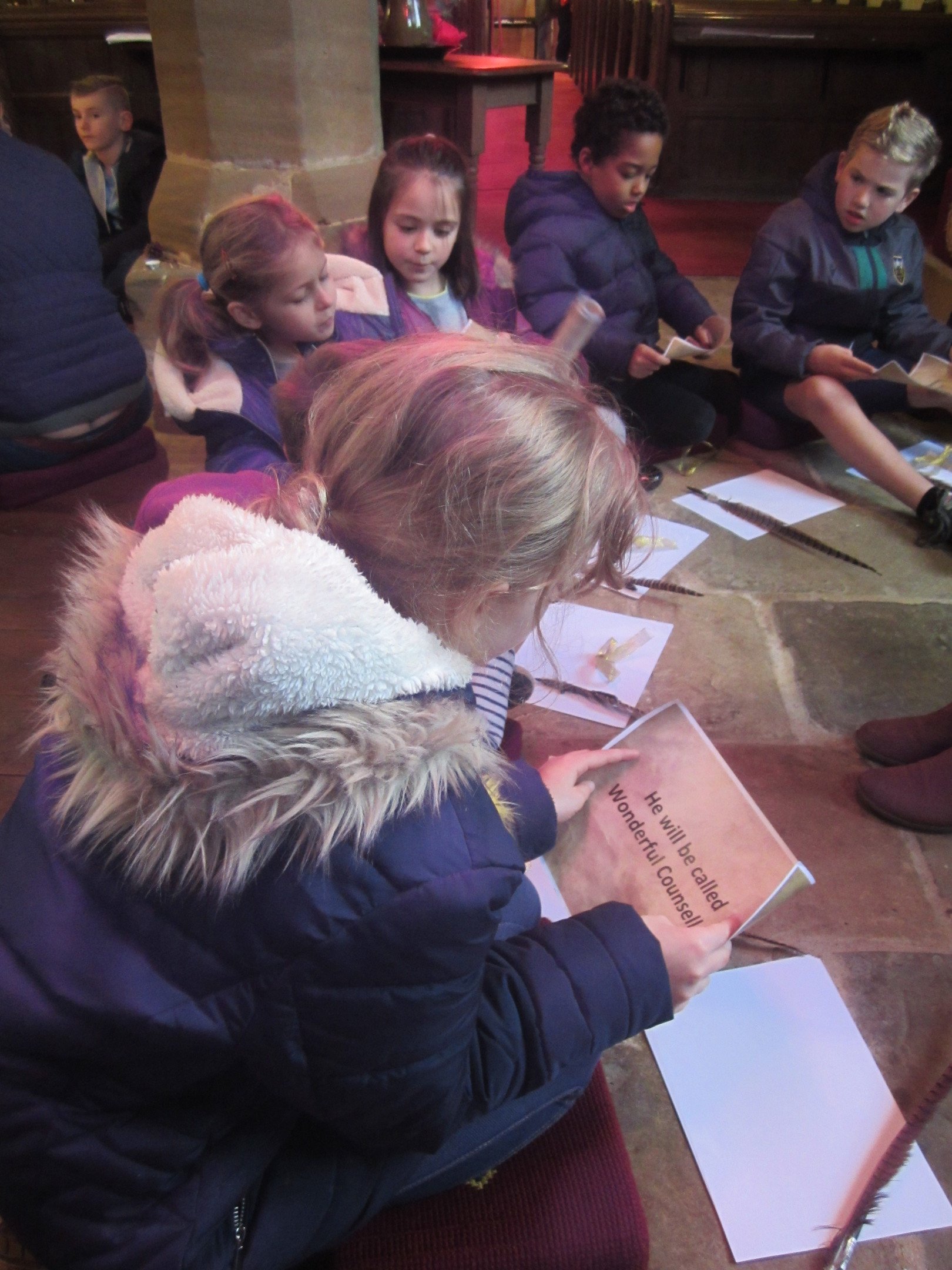 &