Love, laugh & learn for life
Welcome
East Haddon is a small village school, providing a relaxed and friendly atmosphere. Our aim is for all our children to become independent and responsible young people. This is achieved in a caring and stimulating environment, through a wide range of carefully balanced learning opportunities. We want our children to achieve the highest possible standards and realise their potential.
We are a Church of England Voluntary Controlled school and we aim to provide a Christian environment which is stable, caring and supportive. Our children have the opportunity to learn and develop their spiritual, social and moral integrity.
We can only achieve the best for each child, socially, morally, spiritually and culturally through close co-operation between home and school. We provide many opportunities for parents to visit the school and share in their children's education. We look forward to welcoming you in to our school.
Claire Truslove MA Ed
Head Teacher / Special Educational Needs Co-ordinator (SENCo)
News
The Bishop's Prize for RE 2021
Congratulations to Florence for winning the Bishop's Prize for RE this year - shown here being presented with the award by Wren, winner in 2020. This is awarded each year to a Year 5 pupil who has shown depth of knowledge and reflection in RE lessons.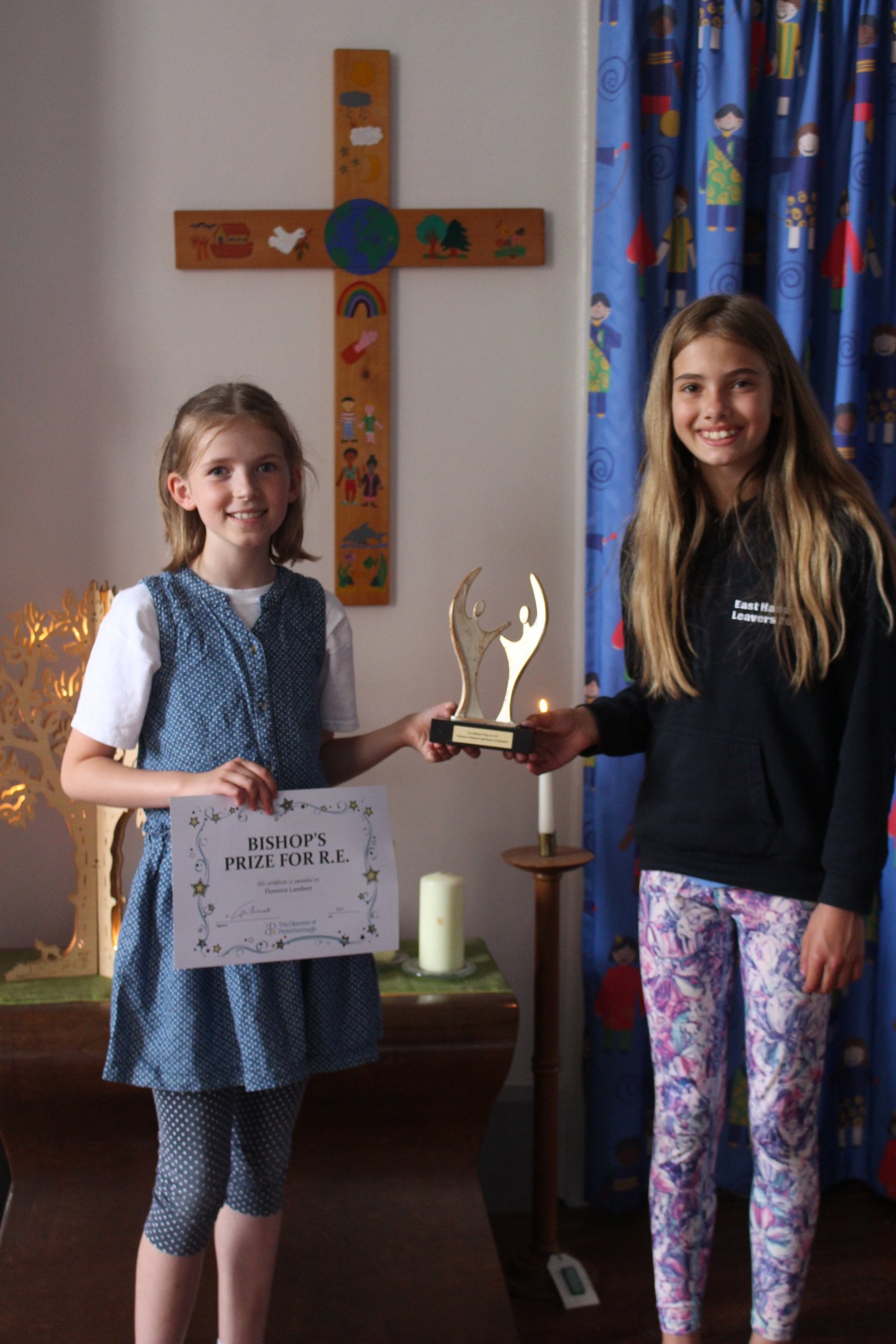 The Springett Family Kindness Award 2021
Congratulations to this year's winners, Heather in Year 1, Atticus in Year 3 and Jude in Year 5.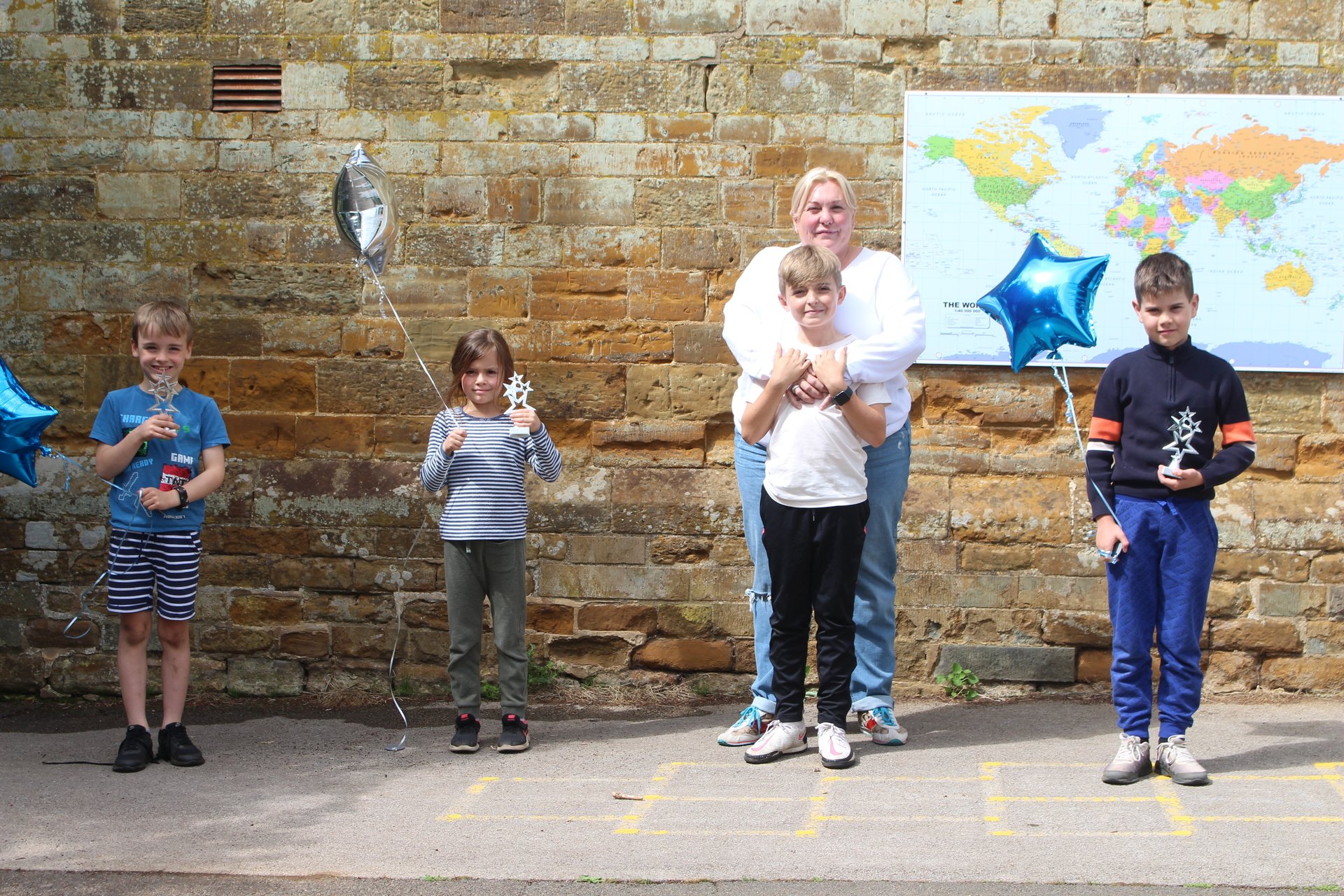 Latest School Calendar Events
Training Day

01

Nov

2021
School starts

02

Nov

2021
Y5/6 Football Fixture: EJSFA versus Brixworth at playing fields, 3.30 pm start. Details to follow.

04

Nov

2021
Y5/6 Football Fixture: EJSFA Girls versus Brixworth (away), 3.30pm start. Details to follow.

11

Nov

2021
Y5/6 South Northants and Daventry Small Schools Football at Daventry Sports Park, 10am-2pm. Details to follow.

12

Nov

2021