Love, laugh & learn for life
Please keep an eye on our school calendar for forthcoming events!
Welcome
East Haddon is a small village school, providing a relaxed and friendly atmosphere. Our aim is for all our children to become independent and responsible young people. This is achieved in a caring and stimulating environment, through a wide range of carefully balanced learning opportunities. We want our children to achieve the highest possible standards and realise their potential.
We are a Church of England Voluntary Controlled school and we aim to provide a Christian environment which is stable, caring and supportive. Our children have the opportunity to learn and develop their spiritual, social and moral integrity.
We can only achieve the best for each child, socially, morally, spiritually and culturally through close co-operation between home and school. We provide many opportunities for parents to visit the school and share in their children's education. We look forward to welcoming you in to our school.
Claire Truslove MA Ed
Head Teacher / Special Educational Needs Co-ordinator (SENDCo)
News
Phonics and Reading Presentation
Thank you to everyone who attended the Reception Phonics and Reading presentation on Thursday. If you would like to access a copy of the powerpoint presentation, please go to Parents / Supporting Your Child's Learning to take a look.
Harvest Festival
Thank you to everyone who came to join us for our Harvest Festival at St Mary's Church on Friday 20th October to hear the children's singing and readings. It was a lovely service.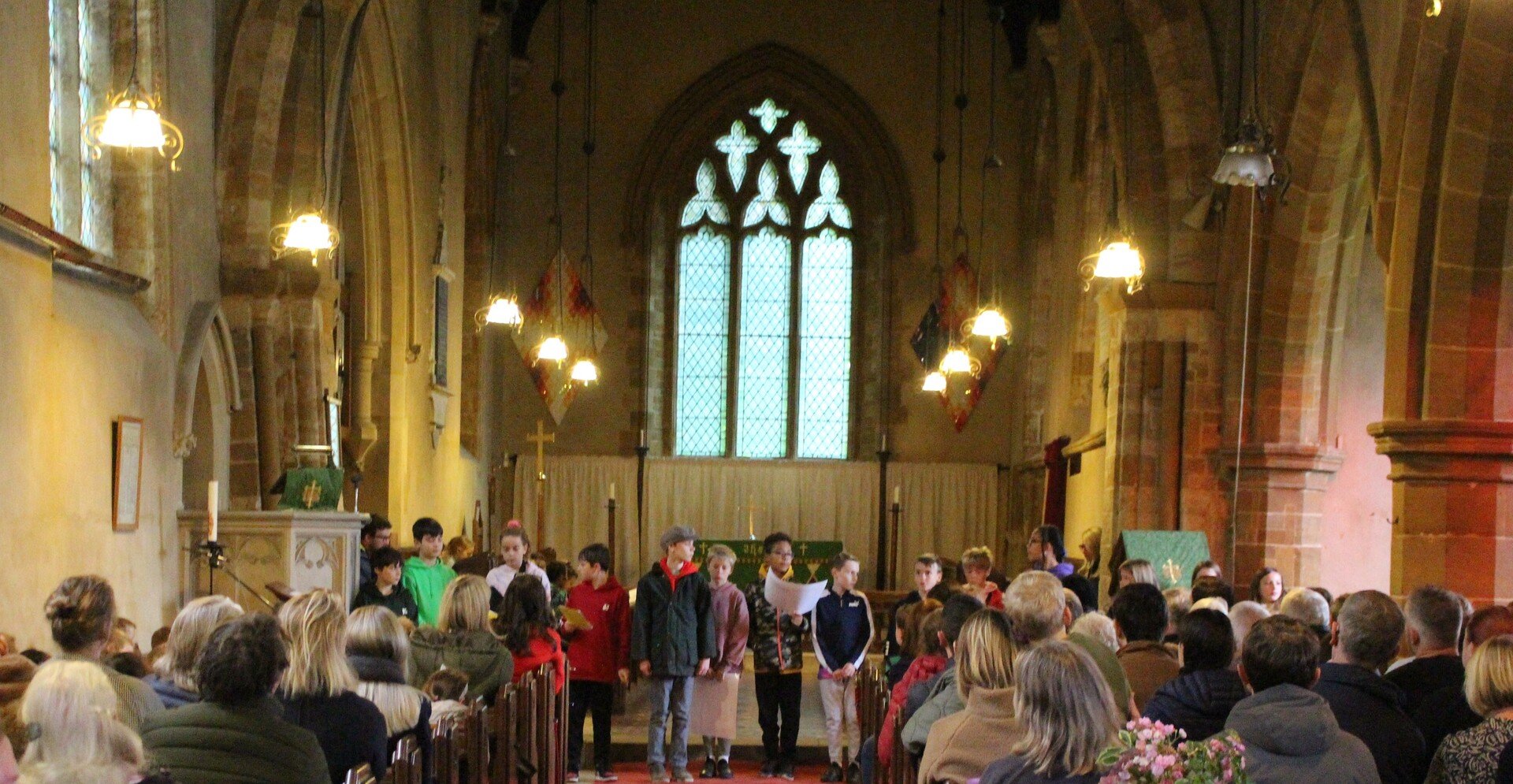 Wind in the Willows
Thank you to the Image Theatre Company who came in on Wednesday 10th October to carry out workshops with each class, culminating in a brilliant performance of The Wind in the Willows. The children all did very well and really enjoyed themselves.
See our Gallery for more photos.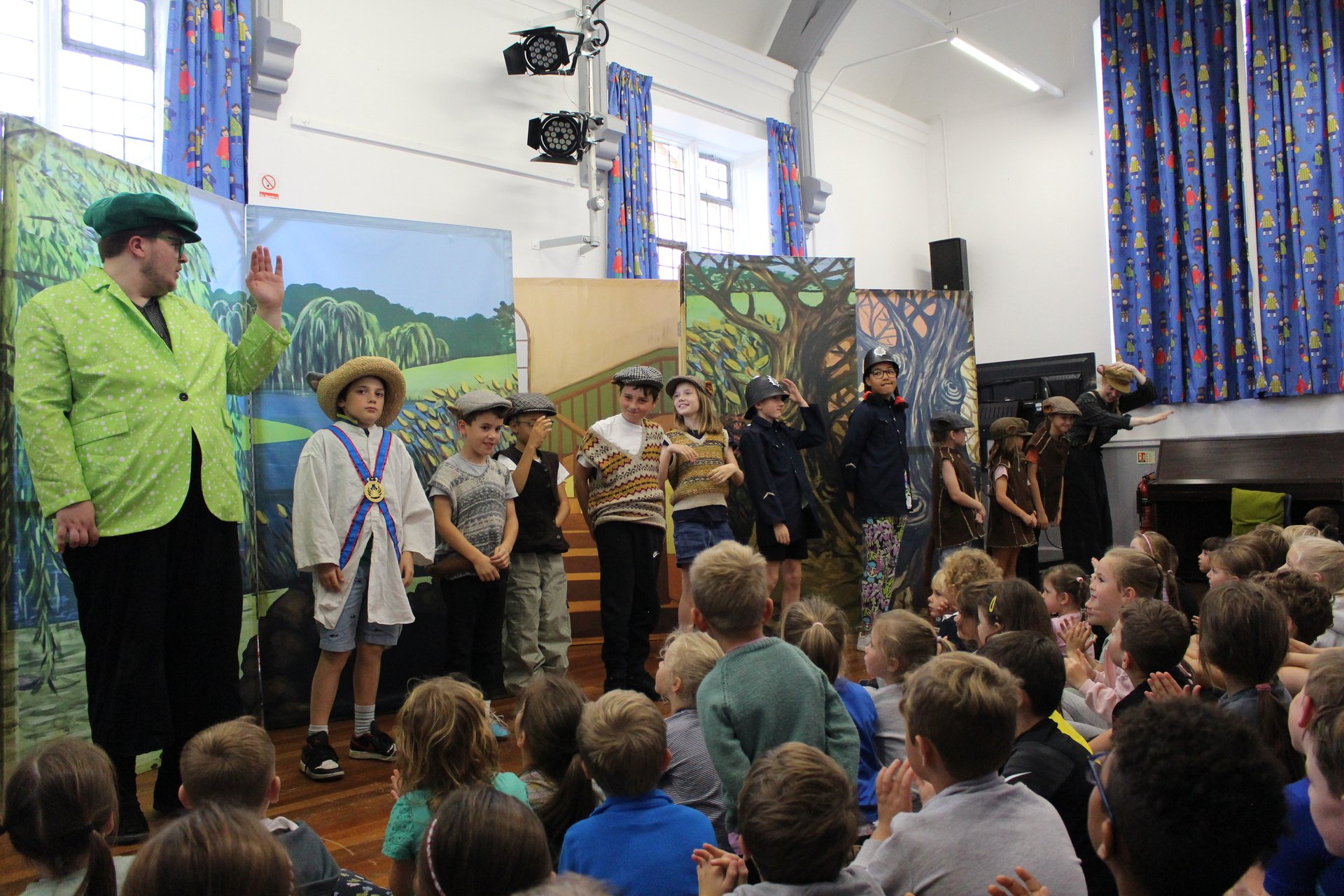 NSPCC Visit
The NSPCC came in on Thursday 11th October to do a Year 5/6 workshop on 'Speak Out, Stay Safe'. It was a very useful and
informative session - many thanks to Sally and her colleague, Sally!
Children from Year 1 and above have all had virtual NSPCC assemblies recently, appropriate to their ages.
Word Guerilla
A big thank you to David from Word Guerilla, who spent the day with us on 8th September, performing his poetry and spreading his enthusiasm throughout the school with workshops in each class. We all had enormous fun!
See our Gallery for more photos.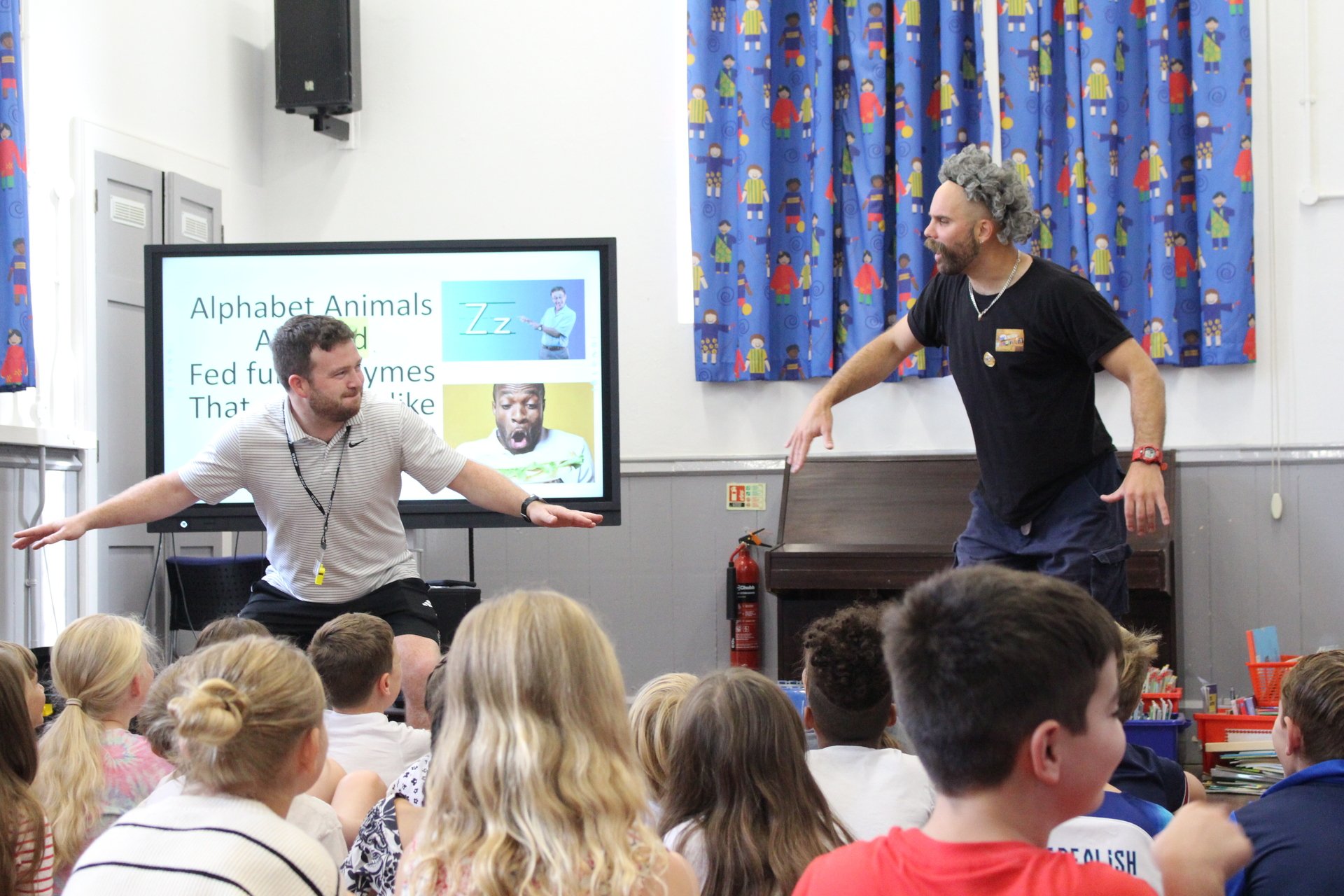 Latest School Calendar Events
Brass and strings/guitar lessons (NMPAT)

05

Dec

2023
Forest School

05

Dec

2023
Movie Night 3.30-5.30

07

Dec

2023
Woodwind / Piano lessons (NMPAT)

07

Dec

2023
Christingle Service (details to follow)

08

Dec

2023
Most Improved Pupil Award
Congratulations to Matthew in Year 1, who won Mrs Barnes' Most Improved Pupil award for exceptional achievement. Excellent work, Matthew!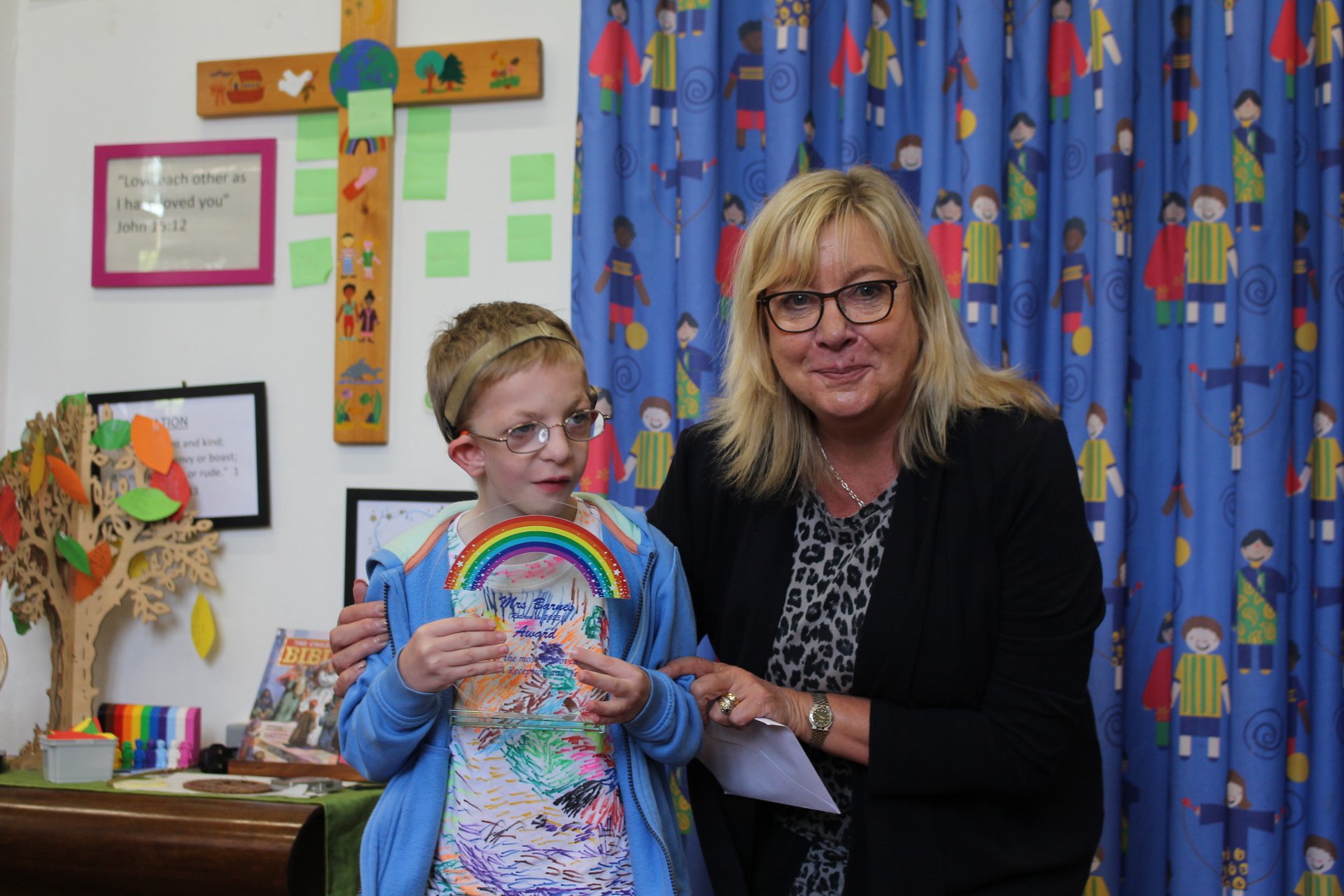 Mrs Barnes created this annual award for Year 1 pupils upon her retirement in July 2023.
Visit the Gallery and scroll down for the leavers' service photos!
RE Award July 23
Congratulations to Mae and William, seen below accepting our annual RE award from Jack, last year's recipient. Well done!