'Love each other as I have loved you': John 15.12
There is plenty going on this term, so please don't forget to keep an eye on our calendar!
Welcome
East Haddon is a small village school, providing a relaxed and friendly atmosphere. Our aim is for all our children to become independent and responsible young people. This is achieved in a caring and stimulating environment, through a wide range of carefully balanced learning opportunities. We want our children to achieve the highest possible standards and realise their potential.
We are a Church of England Voluntary Controlled school and we aim to provide a Christian environment which is stable, caring and supportive. Our children have the opportunity to learn and develop their spiritual, social and moral integrity.
We can only achieve the best for each child, socially, morally, spiritually and culturally through close co-operation between home and school. We provide many opportunities for parents to visit the school and share in their children's education. We look forward to welcoming you in to our school.
Claire Truslove MA Ed
Head Teacher / Special Educational Needs Co-ordinator (SENCo)
News
Meeting Saints Star Samson Ma'asi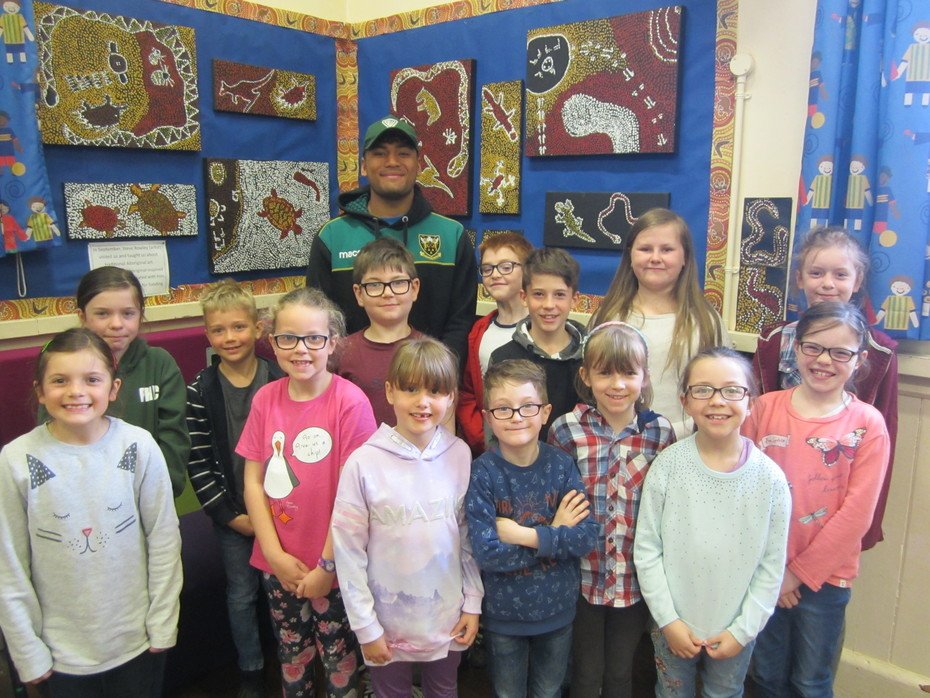 Last week we were delighted to have Northampton Saints player Samson Ma'asi with us to lead our assembly. He told us about his journey into professional rugby and the life he now leads. At only 19, he is one of the Saints' newest and youngest players and it was fantastic to hear his enthusiasm and passion for his sport. Many thanks to Samson.
Order! The House of Commons comes to East Haddon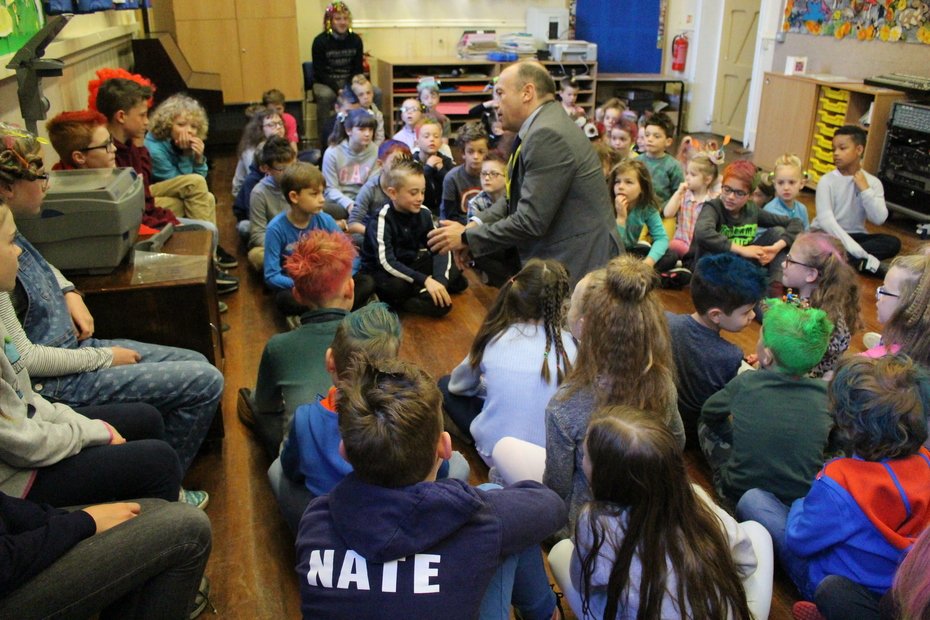 As part of our assemblies exploring different jobs in the community, we welcomed local MP Chris Heaton-Harris to school. He led a very interesting assembly and told us all about his job as an MP and what
brought him to that career. We had a very lively debate led by Tate, the new PM and controlled by Alanta, our Speaker. Order! Huge thanks to Chris. We are always interested to hear about different jobs, so if you would like to come in and lead an assembly, please get in touch.
You may notice the children sporting some strange hair-dos - this was for our Wacky Hair Day! More photos on the Gallery.
Cooking Lessons
The children have recently enjoyed creating some savoury dishes as part of their cooking lessons at school. If you are interested in re-creating some of our recipes at home you can take a look below:
Latest School Calendar Events
School Closes

24

May

2019
School opens

03

Jun

2019
Cooking Year 6

05

Jun

2019
Image Theatre Group, The Selfish Giant (at school) 10.30 am

06

Jun

2019
Saints Rugby after school club 3.30pm - 4.30pm

06

Jun

2019